The Rock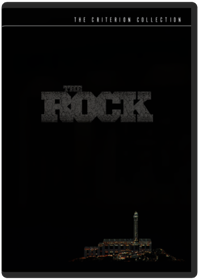 Michael Bay
A highly decorated, retired U.S Marine general (Ed Harris) seizes a stockpile of chemical weapons and takes over Alcatraz, with 81 tourists as hostages on the San Francisco Bay isle. His demand: Restitution to the families of soldiers who died in covert operations. The response: An elite Navy SEAL team, with support from an FBI chemical warfare expert (Nicolas Cage) and a former Alcatraz escapee (Sean Connery), is assembled to penetrate the terrorists' defenses on the island and neutralize the threat before time runs out. The result: A fast-paced, edge-of-your-seat thriller with a first-rate cast, directed by Michael Bay and produced by Don Simpson and Jerry Bruckheimer.
The Rock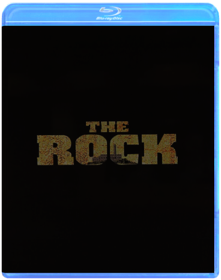 Michael Bay
Sean Connery and Nicolas Cage join forces to avert unspeakable carnage as The Rock explodes onto Blu-ray Disc! Co-starring Ed Harris, this spectacular! (NBC-TV) thrill ride will rock your world in this astonishing format. When a vengeful ex-general seizes control of Alcatraz Island and threatens to launch missiles loaded with deadly poison gas, only a young FBI chemical weapons expert and a notorious Federal prisoner have the skills to penetrate the impregnable fortress and take him down. Catch every instant of rapid-fire action in eye-popping 1080p, while the phenomenal 5.1 48 kHz, 16-bit uncompressed audio puts you smack dab in the middle of the mayhem. Prepare to experience the awesome power of Blu-ray High Definition!
The Social Network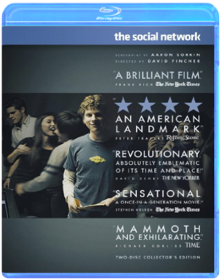 David Fincher
David Fincher's The Social Network is the stunning tale of a new breed of cultural insurgent: a punk genius who sparked a revolution and changed the face of human interaction for a generation, and perhaps forever. Shot through with emotional brutality and unexpected humor, this superbly crafted film chronicles the formation of Facebook and the battles over ownership that followed upon the website's unfathomable success. With a complex, incisive screenplay by Aaron Sorkin and a brilliant cast including Jesse Eisenberg, Andrew Garfield and Justin Timberlake, The Social Network bears witness to the birth of an idea that rewove the fabric of society even as it unraveled the friendship of its creators.
Moneyball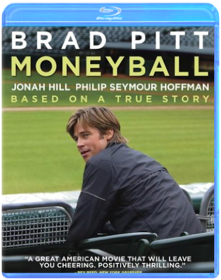 Bennett Miller
Oakland A's general manager Billy Beane (Brad Pitt) challenges the system and defies conventional wisdom when his is forced to rebuild his small-market team on a limited budget. Despite opposition from the old guard, the media, fans and their own field manager (Philip Seymour Hoffman), Beane - with the help of a young, number-crunching, Yale-educated economist (Jonah Hill) - develops a roster of misfits…and along the way, forever changes the way the game is played.
Steve Jobs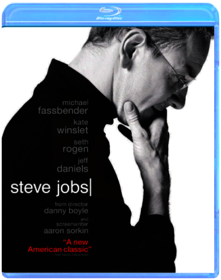 Danny Boyle
Directed by Academy Award winner Danny Boyle and written by Academy Award winner Aaron Sorkin, Steve Jobs paints an intimate portrait of the brilliant man.