2010: The Year We Make Contact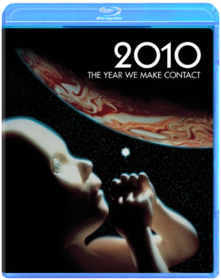 Peter Hyams
2010: The Year We Make Contact (BD)
Akira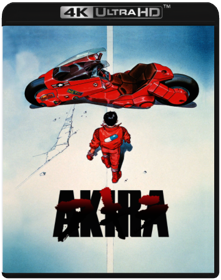 Katsuhiro Ôtomo
A SECRET MILITARY PROJECT ENDANGERS NEO-TOKYO WHEN IT TURNS A BIKER GANG MEMBER INTO A RAMPAGING PSIONIC PSYCHOPATH THAT ONLY TWO KIDS AND A GROUP OF PSIONICS CAN STOP.
All That Jazz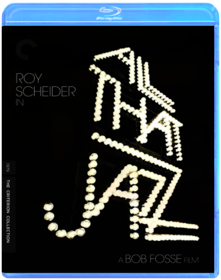 Bob Fosse
Criterion version of the iconic dance film . . .
Amarcord
Federico Fellini
In his carnivalesque portrait of provincial Italy during the Fascist period, Federico Fellini satirizes his youth and turns daily life into a circus of social rituals, adolescent desires, male fantasies, and political repartee, all set to Nino Rota's classic, nostalgia-tinged score. The Academy Award-winning Amarcord was one of Fellini's most popular films and remains one of cinema's enduring treasures.
Antichrist
Lars von Trier
Artificial Intelligence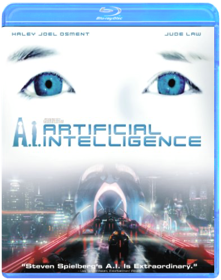 Steven Spielberg
Director Steven Spielberg's A.I. propels you into a future of astounding technology and adventure beyond the human imagination in an extraordinary film the New York Observer hails as a "masterpiece" and Rolling Stone applauds as "unmistakably the work of a real filmmaker." In a future world of runaway global warming and awe-inspiring scientific advances, humans share every aspect of their lives with sophisticated companion robots called Mechas. But when an advanced prototype robot child named David (Haley Joel Osment) is programmed to show unconditional love, his human family isn't prepared for the consequences. Suddenly, David is on his own in a strange and dangerous world. Befriended by a streetwise Mecha (Jude law), David embarks on a spectacular quest to discover the startling secret of his own identity. Celebrated as a film "filled with visual wonders and astonishing special effects..." (Roger Ebert & Roeper), A.I. Artificial Intelligence is a visionary motion picture triumph!
Auto Focus
Paul Schrader
Academy Award(r) nominees Greg Kinnear (As Good As It Gets) and Willem Dafoe (Shadow of the Vampire, Spider-Man) star in a provocative drama about the colorful life and mysterious death of legendary television actor Bob Crane. Bob Crane (Kinnear) became well known as the star of the hit comedy series"Hogan's Heroes." With an abundance of fame, wealth and success, Crane dove headfirst into the darker, destructive side of the celebrity lifestyle. He eventually teamed up with a video technician (Dafoe) who helped him to systematically document his copious sexploits with beautiful young women. Butwhen the fast living and hard loving got out of control, the end result was a brutal murder that remains one of the most scandalous unsolved mysteries in Hollywood history.
Babette's Feast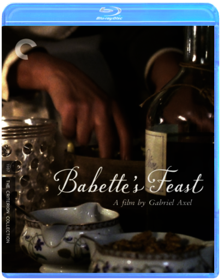 Gabriel Axel
At once a rousing paean to artistic creation, a delicate evocation of divine grace, and the ultimate film about food, the Oscar-winning BABETTE'S FEAST is a deeply beloved cinematic treasure. Directed by Gabriel Axel and adapted from a story by Isak Dinesen, this is the layered tale of a French housekeeper with a mysterious past who brings quiet revolution in the form of one exquisite meal to a circle of starkly pious villagers in late nineteenth-century Denmark. BABETTE'S FEAST combines earthiness and reverence in an indescribably moving depiction of pleasure that goes to your head like fine champagne.
Badlands
Terrence Malick
Badlands announced the arrival of a major talent: Terrence Malick (Days of Heaven). His impressionistic take on the notorious Charles Starkweather and Caril Ann Fugate killing spree of the late 1950s uses a serial-killer narrative as a springboard for an oblique teenage romance, lovingly and idiosyncratically enacted by Martin Sheen (Apocalypse Now) and Sissy Spacek (Carrie). The film also introduced many of the elements that would earn Malick his passionate following: the enigmatic approach to narrative and character, the unusual use of voice-over, the juxtaposition of human violence with natural beauty, the poetic investigation of American dreams and nightmares. This debut has spawned countless imitations, but none have equaled its strange sublimity.
Beyond the Valley of the Dolls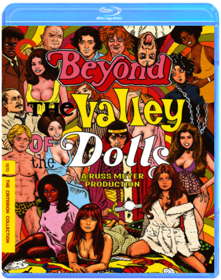 Russ Meyer
Beyond the Valley of the Dolls (The Criterion Collection) [Blu-ray] [Blu-ray] [2016] ...
Bigger Than Life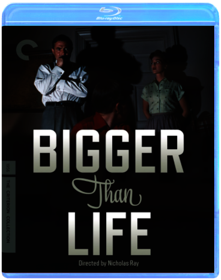 Nicholas Ray
A schoolteacher becomes violently addicted to a new wonder drug, cortisone. Directed by Nicholas Ray.
Bitter Moon
Roman Polanski
Black Moon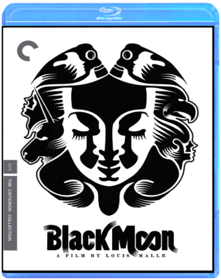 Louis Malle
Louis Malle (The Lovers, Au revoir les enfants) meets Lewis Carroll in this bizarre and bewitching trip down the rabbit hole. After skirting the horrors of an unidentified war being waged in an anonymous countryside, a beautiful young woman (Cathryn Harrison) takes refuge in a remote farmhouse, where she becomes embroiled in the surreal domestic odyssey of a mysterious family. Evocatively shot by cinematographer Sven Nykvist (Cries and Whispers, Fanny and Alexander), Black Moon is a Freudian tale of adolescent sexuality set in a postapocalyptic world of shifting identities and talking animals. It is one of Malle's most experimental films and a cinematic daydream like no other.
Body Double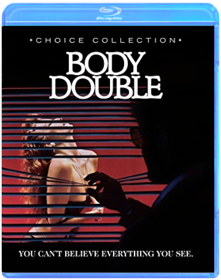 Brian De Palma
Brian De Palma invites you to witness a seduction...a mystery... a murder. It's BODY DOUBLE a spine-tingling look at voyeurism and sexuality from the modern master of suspense. Jake Scully (Craig Wasson), an unemployed actor, is asked to house-sit at a luxurious hillside apartment. As a bonus, the home offers Jake a telescopic peek into the bedroom of Gloria Revelle (Deborah Shelton), who performs an arousing striptease. When Jake discovers another man is also spying on Gloria, he begins an obsessive surveillance of her. Soon a grisly murder leads him into the world of X-rated films where he meets sexy adult film queen Holly Body (Melanie Griffith), who is a key to the crime. De Palma has created a gripping adult thriller of eroticism and horror!

When sold by Amazon.com, this product is manufactured on demand using BD-R recordable media. Amazon.com's standard return policy will apply.
Boyhood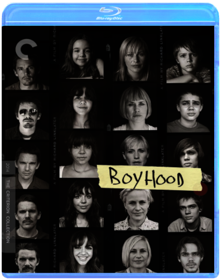 Richard Linklater
Boyhood (The Criterion Collection) [Blu-ray] [Blu-ray] [2016] ...
Brick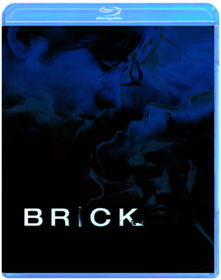 Rian Johnson
Brendan Frye is a loner, someone who knows all the angles but has chosen to stay on the outside. When the girl he loves turns up dead, he is determined to find the "who" and "why" and plunges into the dark and dangerous social strata of rich girl Laura, intimidating Tug, drug-addled Dode, seductive Kara, and the ominous Pin. But who can he really trust? These are the ingredients of Brick, a gritty and provocative thriller that critics describe as "a clever, twist-filled whodunit!" (Claudia Puig, USA Today)
Bronson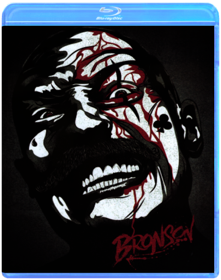 Nicolas Winding Refn
BASED ON THE TRUE STORY OF ONE OF THE WORLD S MOST VIOLENT PRISONERS
In 1974, a misguided 19-year-old named Michael Peterson decided he wanted to make a name for himself, and so with a homemade sawn-off shotgun and a head full of dreams, he attempted to rob a post office. Swiftly apprehended and originally sentenced to seven years in jail, Peterson has subsequently been behind bars for 34 years, 30 of which have been spent in solitary confinement. Provocative and stylized, BRONSON follows the metamorphosis of Mickey Peterson, who gave himself the nickname Charles Bronson, from a petty thief into Britain's most dangerous prisoner.
The Brood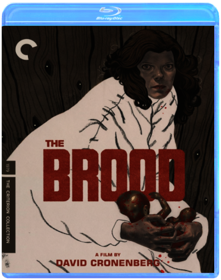 David Cronenberg
A disturbed woman is receiving a radical form of psychotherapy at a remote, mysterious institute. Meanwhile, her five-year-old daughter, under the care of her estranged husband, is being terrorized by a group of demonic beings. How these two story lines connect is the shocking and grotesque secret of this bloody tale of monstrous parenthood from David Cronenberg (Scanners), starring Oliver Reed (Women in Love) and Samantha Eggar (The Collector). With its combination of psychological and body horror, The Brood laid the groundwork for many of the director's films to come, but it stands on its own as a personal, singularly scary vision. DIRECTOR-APPROVED BLU-RAY SPECIAL EDITION FEATURES • New, restored 2K digital transfer, supervised by director David Cronenberg, with uncompressed monaural soundtrack • New documentary about the making of the film and Cronenberg's early work, featuring actor Samantha Eggar, producer Pierre David, cinematographer Mark Irwin, assistant director John Board, and special makeup effects artists Rick Baker (Videodrome) and Joe Blasco (Shivers and Rabid) • New, restored 2K digital transfer of Crimes of the Future, a 1970 feature by Cronenberg, supervised by the director, plus a 2011 interview in which the director discusses his early films with Fangoria editor Chris Alexander • Interview from 2013 with actors Art Hindle and Cindy Hinds • Appearance by actor Oliver Reed on The Merv Griffin Show from 1980 • Trailer and radio spot • PLUS: An essay by critic Carrie Rickey
The Cook, the Thief, His Wife, and Her Lover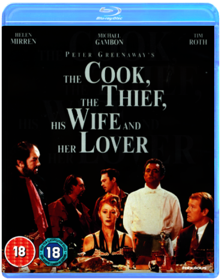 Peter Greenaway
GET MONEY INCORPORATED PRESENTS THE COOK, THE THIEF, HIS WIFE AND HER LOVER DVD MINT CONDITION DVD RARE AND HARD TO FIND IN THIS CONDITION!! SAME DAY SHIPPING IF PURCHASED BEFORE 5 PM ALL SALES ARE FINAL NO EXCHANGES NO RETURNS NO REFUNDS CHECK OUT ALL OF OUR RARE BLU RAYS, DVDS AND MORE!
Crash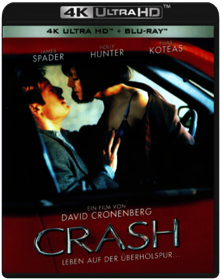 David Cronenberg
A psycho-sexual journey into oblivion in this controversial film from acclaimed director David Cronenberg. James Spader is a bored film director who explores new realms after a near-fatal car accident introduces him to a world of sexually obsessed car cra

DVD Features:
Featurette
Other
Production Notes
Theatrical Trailer
Dangerous Liaisons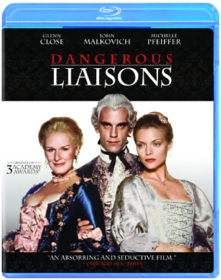 Stephen Frears
Days of Heaven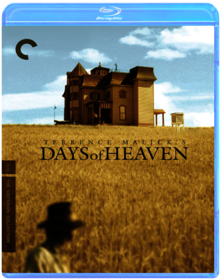 Terrence Malick
One-of-a-kind filmmaker-philosopher Terrence Malick has made some of the most visually arresting movies in history, and his glorious period tragedy Days of Heaven, featuring Oscar-winning cinematography by Nestor Almendros, stands out among them. A Chicago steelworker (Richard Gere) accidentally kills his supervisor, and he, his girlfriend (Brooke Adams), and his little sister (Linda Mans) flee to the Texas Panhandle, where they find work harvesting in the wheat fields of a wealthy farmer (Sam Shepard). A love triangle, a swarm of locusts, a hellish fire—Malick captures it all with dreamlike authenticity, creating at once a timeless American idyll and a gritty evocation of turn-of-the-century labor.

Stills from Days of Heaven
Dead Ringers
David Cronenberg
In Dead Ringers, David Cronenberg tells the chilling story of identical twin gynecologists-suave Elliot and sensitive Beverly, bipolar sides of one personality-who share the same practice, the same apartment, the same women. When a new patient, glamorous actress Claire Niveau, challenges their eerie bond, they descend into a whirlpool of sexual confusion, drugs, and madness. Jeremy Irons' tour-de-force performance-as both twins-raises disturbing questions about the nature of personal identity.
Death Race 2000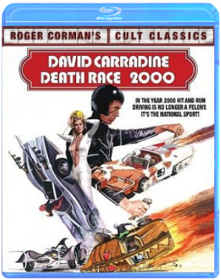 Paul Bartel
Detroit Rock City
Adam Rifkin
Detroit Rock City (DVD)
Dillinger is Dead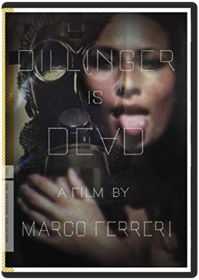 Mirella Mercio, Marco Ferreri
In this magnificently inscrutable late-sixties masterpiece, Marco Ferreri, one of European cinema's most idiosyncratic auteurs, takes us through the looking glass to one seemingly routine night in the life of an Italian gas mask designer, played, in a tour de force performance, by New Wave icon Michel Piccoli. In his claustrophobic, mod home, he pampers his pill-popping wife, seduces his maid, and uncovers a gun that may have once been owned by John Dillingerand then things get even stranger. A surreal political missive about social malaise, DILLINGER IS DEAD finds absurdity in the mundane. It is a singular experience, both illogical and grandly existential.
Dogtooth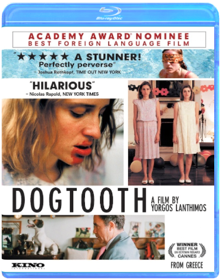 Yorgos Lanthimos
Nominated for an Academy Award for Best Foreign Film, Dogtooth is a darkly surreal look at three teenagers confined to an isolated country estate and kept under strict rule and regimen by their parents - an alternately hilarious and nightmarish experiment of manipulation and oppression. Winner of the Un Certain Regard prize at the 2009 Cannes Film Festival.
Drive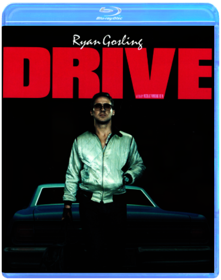 Nicolas Winding Refn
Ryan Gosling stars as a Hollywood stunt driver for movies by day and moonlights as a wheelman for criminals by night. Though a loner by nature, "Driver" can't help falling in love with his beautiful neighbor Irene (Carey Mulligan), a young mother dragged into a dangerous underworld by the return of her ex-convict husband. After a heist goes wrong, Driver finds himself driving defense for the girl he loves, tailgated by a syndicate of deadly serious criminals (Albert Brooks and Ron Perlman). Soon he realizes the gangsters are after more than the bag of cash and is forced to shift gears and go on the offense.
Eating Raoul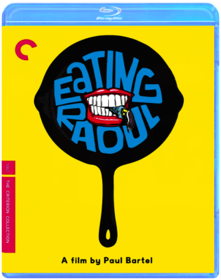 Paul Bartel
A sleeper hit of the early 1980s, Eating Raoul is a bawdy, gleefully amoral tale of conspicuous consumption. Warhol superstar Mary Woronov and cult legend Paul Bartel (who also directed) portray a prudish married couple feeling put upon by the swingers who live in their apartment building; one night, by accident, they discover a way to simultaneously realize their dream of opening a little restaurant and rid themselves of the "perverts" down the hall. A mix of hilarious, anything-goes slapstick and biting satire of me-generation self-indulgence, Eating Raoul marks the end of the sexual revolution with a thwack.
Der Fan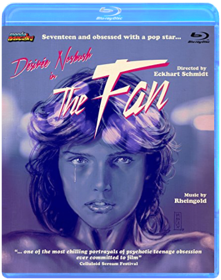 Eckhart Schmidt
Teenager Simone appears to be like any other young pop fan. But soon her fixation on the band's lead singer R takes over her life. Simone walks out of school, breaks off with her friends and parents and somehow finds herself waiting for her idol as he appears on a TV show. When she sees him in the flesh she is speechless, unable even to ask for his autograph. He reaches out to touch her. Overcome with emotion, Simone faints; with that first touch, R's fate is sealed. Simone discovers the carefully styled world of which R is just another product. Simone wants nothing more than to love and be loved by R, but he takes her with machine-like coldness. She experiences their intimacy as a kind of slow motion nightmare, an encounter with a robotic creature, totally incapable of affection or emotion. Simone cannot accept the detachment of her idol, and when R walks out on her to join his friends, she plots her revenge. Simone plans the ultimate sacrifice of her god on the altar of her madness, a ceremony as exalted and romantic as it is horribly wonderful. The police search for R. But only Simone knows where he is, and she will give birth to him anew....

Special Features:

Interview With Director/Writer
Fantasia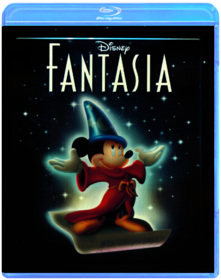 Norman Ferguson
Region-Free British Release, playable on all US blu-ray players. Groundbreaking on several counts, not the least of which was an innovative use of animation and stereophonic sound, this ambitious Disney feature has lost nothing to time since its release in 1940. Classical music was interpreted by Disney animators, resulting in surreal fantasy and playful escapism. Leopold Stokowski and the Philadelphia Orchestra provided the music for eight segments by the composers Tchaikovsky, Moussorgsky, Stravinsky, Beethoven, Ponchielli, Bach, Dukas, and Schubert. Not all the sequences were created equally, but a few are simply glorious, such as "Night on Bald Mountain", "The Sorcerer's Apprentice", and "The Nutcracker Suite". The animation ranges from subtly delicate to fiercely bold. The screen bursts with color and action as creatures transmute and convention is thrust aside. The painstaking detail and saturated hues are unique to this film, unmatched even by more advanced technology. —Rochelle O'Gorman
Fellini Satyricon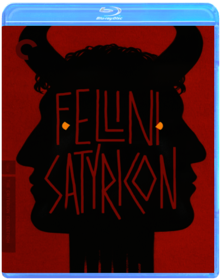 Federico Fellini
Federico Fellini's career achieved new levels of eccentricity and brilliance with this remarkable, controversial, extremely loose adaptation of Petronius's classical Roman satire, written during the reign of Nero. An episodic barrage of sexual licentiousness, godless violence, and eye-catching grotesquerie, Fellini Satyricon follows the exploits of two pansexual young men—the handsome scholar Encolpius and his vulgar, insatiably lusty friend Ascyltus—as they move through a landscape of free-form pagan excess. Creating apparent chaos with exquisite control, Fellini constructs a weird old world that feels like science fiction.
The Great Beauty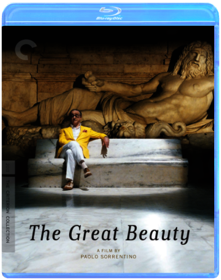 Servillo, Verdone, Ferilli
For decades, journalist Jep Gambardella has charmed and seduced his way through the glittering nightlife of Rome. Since the legendary success of his only novel, he has been a permanent fixture in the city s literary and elite social circles. But on his sixty-fifth birthday, Jep unexpectedly finds himself taking stock of his life, turning his cutting wit on himself and his contemporaries, and looking past the lavish nightclubs, parties, and cafes to find Rome itself, in all its monumental glory: a timeless landscape of absurd, exquisite beauty. Featuring sensuous cinematography, a lush score, and an award-winning central performance by the great Toni Servillo (GOMORRAH), this transporting experience by the brilliant Italian director Paolo Sorrentino (IL DIVO) is a breathtaking Fellini-esque tale of decadence and lost love.
Grindhouse: Planet Terror
Robert Rodriguez
Hardcore Henry
Ilya Naishuller
You remember nothing. Mainly because you've just been brought back from the dead by your wife who tells you that your name is Henry. Five minutes later, you are being shot at, your wife has been kidnapped, and you should probably go get her back. You're also in an unfamiliar city of Moscow, and everyone wants you dead. If you can survive the insanity and solve the mystery, you might just discover your purpose and the truth behind your identity. Strap in for a wild ride that critics are calling "a revolutionary movie experience." – Indiewire
The Holy Mountain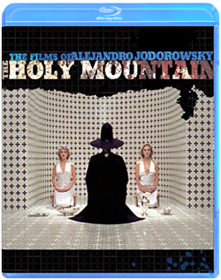 Alejandro Jodorowsky
The Alchemist (Alejandro Jodorowsky) assembles together a group of people from all walks of life to represent planets in the solar system. The occult adept s intention is to put the recruits though strange mystical rites and divest them of their worldly baggage before embarking on a trip to Lotus Island where they ascend The Holy Mountain to displace the immortal gods who secretly rule the universe. The big budget follow-up to Alejandro Jodorowsky's El Topo, The Holy Mountain premiered at the 1973 Cannes Film Festival, causing riots to break out in response to Jodorowsky s flood of sacrilegious imagery, existential symbolism and spiritual quest for entitlement pitting illusion against truth. Visually and viscerally, the film is a masterwork that benefitted greatly from a labor intensive 2K scan restoration, which enhanced The Holy Mountain's color palate from its initial release.
House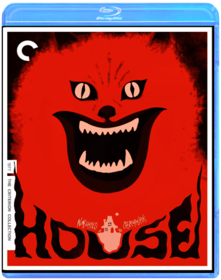 Nobuhiko Obayashi
How to describe Nobuhiko Obayashi's indescribable 1977 movie HOUSE (Hausu)? As a psychedelic ghost tale? A stream-of-consciousness bedtime story? An episode of Scooby-Doo as directed by Mario Bava? Any of the above will do for this hallucinatory head trip about a schoolgirl who travels with six classmates to her ailing aunt's creaky country home and comes face-to-face with evil spirits, a demonic house cat, a bloodthirsty piano, and other ghoulish visions, all realized by Obayashi via a series of mattes, animation, and collage effects. Equal parts absurd and nightmarish, HOUSE might have been beamed to Earth from some other planet. Never before available on home video in the United States, it's one of the most exciting cult discoveries in years.
How To Get Ahead in Advertising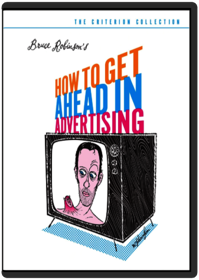 Bruce Robinson
Richard E. Grant is the endlessly suave Dennis Bagley, a high-strung advertising executive whose shoulder sprouts an evil, talking boil. The boil speaks only to Bagley, is silent to the rest of the world, and seems to be growing. This caustic satire reunites the talented team behind the cult classic Withnail and I to create a tour de force of verbal jousting and physical comedy.
Ichi the Killer
Takashi Miike
When a yakuza boss is murdered and his money is stolen, both truth and revenge are brutally sought. Leading the charge is Kakihara (Tadanobu Asano), the bleach-blonde pain junky whose interrogation methods are fetishistically sadistic. As the layers of the sordid tale are peeled back, it appears that someone is trying to turn rival gangs against each other. The centerpiece of this strategy is Ichi the Killer (Nao Omori), a mysterious and completely unhinged master of slaughter. When the final showdown comes, it's a psychologically cataclysmic event. This one-of-a-kind, over-the-top, stomach-churning, live-action cartoon from Takashi Miike (VISITOR Q, IZO) remains an extreme and influential modern classic.
If....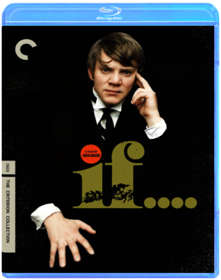 Lindsay Anderson
If…., directed by Lindsay Anderson (This Sporting Life), is a daringly chaotic vision of British society, set in a boarding school in late-sixties England. Before Kubrick made his mischief iconic in A Clockwork Orange, Malcolm McDowell made a hell of an impression as the insouciant Mick Travis, who, along with his school chums, trumps authority at every turn, finally emerging as a violent savior against the vicious games of one-upmanship played by both students and masters. Mixing color and black and white as audaciously as it mixes fantasy and reality, If…. remains one of cinema's most unforgettable rebel yells.
The Innocents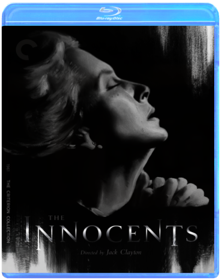 Jack Clayton
A Victorian governess fears a boy and girl have been possessed by a dead couple. Directed by Jack Clayton. From Henry James' "The Turn of the Screw.]Victorian governess fears boy and girl are possessed.]0]]Jack Clayton]]]Deborah Kerr]Martin Stephens]Pamela Franklin]Michael Redgrave]Peter Wyngarde]Meg Jenkins]Clytie Jessop]Isla Cameron]Eric Woodburn]
It Follows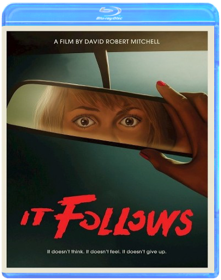 David Robert Mitchell
For 19-year-old Jay, fall should be about school, boys and weekends out at the lake. But after a seemingly innocent sexual encounter, she finds herself plagued by strange visions and the inescapable sense that someone, or something, is following her. Jay and her teenage friends must now find a way to escape the horrors that seem to be only a few steps behind in this critically-acclaimed chiller that Bloody Disgusting calls the scariest movie of 2015.
Kung Pow! Enter the Fist
Steve Oedekerk
Writer/director Steve Oedekerk (The Nutty Professor and Ace Ventura 2: When Nature Calls) creates an off-the-wall comedy and a new martial arts genre that substantially alters dubbed action footage from a 1970's martial arts picture with a brand new twist in the story line and altered dialogue. The story follows The Chosen One (Oedekerk) as he seeks to avenge the death of his parents at the hands of the evil and seemingly indestructible kung fu legend, Master Pain.
The Last Temptation of Christ
Martin Scorsese
The Last Temptation of Christ, by Martin Scorsese (Raging Bull), is a towering achievement. Though it initially engendered enormous controversy, the film can now be viewed as the remarkable, profoundly personal work of faith that it is. This fifteen-year labor of love, an adaptation of Nikos Kazantzakis's landmark novel that imagines an alternate fate for Jesus Christ, features outstanding performances by Willem Dafoe (Antichrist), Barbara Hershey (Hannah and Her Sisters), Harvey Keitel (Mean Streets), Harry Dean Stanton (Paris, Texas), and David Bowie (The Man Who Fell to Earth); bold cinematography by the great Michael Ballhaus (Broadcast News); and a transcendent score by Peter Gabriel.
Leningrad Cowboys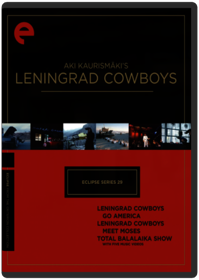 Aki Kaurismaki
In the late eighties and early nineties, Aki Kaurismäki (The Match Factory Girl), the master of the deadpan, fashioned a waggish fish-out-of-water tale about a U.S. tour by "the worst rock-and-roll band in the world." Leningrad Cowboys Go America's posse of fur-coated, outrageously pompadoured hipsters struck such a chord with international audiences that the fictional band became a genuine attraction, touring the world. Later, Kaurismäki created a sequel, Leningrad Cowboys Meet Moses, and filmed a gigantic stadium show the band put on in Helsinki for the rollicking documentary Total Balalaika Show. With this Eclipse series, we present these crackpot musical and comic odysseys, along with five Leningrad Cowboys music videos directed by Kaurismäki.

Set Includes: Leningrad Cowboys Go America

A struggling Siberian rock band leaves the lonely tundra to tour the United States because, as they are told, "they put up with anything there." Aki Kaurismäki's winningly aloof farce follows the men as they bravely make their way across the New World, carrying a coffin full of beer and sporting hairdos like unicorn horns. Leningrad Cowboys Go America was such a sensation that the band gained a real-life cult following.

1989

79 Minutes

Color

Stereo

1.85:1 Aspect Ratio

Leningrad Cowboys Meet Moses:

Living in Mexico with a top-ten hit under their belts, the Leningrad Cowboys have fallen on hard times. When they move north to rejoin their manager (Kaurismäki mainstay Matti Pellonpää) for a gig in Coney Island, he seems to have turned into a delusional self-proclaimed prophet who wishes to lead them back to the promised land of Siberia. Like the first installment, Leningrad Cowboys Meet Moses is a road movie, but this time the humorous hardships come from the rocky terrain of the new Europe. 1994

94 Minutes

Color

Stereo

1.85:1 Aspect Ratio

Total Balalaika Show:

Kaurismäki's documentary of the Leningrad Cowboys' massive Helsinki Square concert, on Finland's largest stage, is a loving tribute to the rock band he made famous. Seventy thousand people from Finland and Russia turned out for this megaspectacle, with musical selections, from Sibelius to Bob Dylan, that crossed genre and national divides. And the band was joined onstage by the 150-member Russian Red Army Choir; Variety called it "the most incongruous—and inspired—cross-cultural pairing since Nureyev danced with Miss Piggy."

Also Featuring the following Leningrad Cowboys music videos: Rocky VI, Thru the Wire, L.A. Woman, These Boots, and Those Were the Days
Lord of War
Andrew Niccol
Nicolas Cage, Ethan Hawke. A shrewd Ukranian immigrant living in Brooklyn is really a dangerous international arms dealer who has successfully avoided capture by an unwavering Interpol agent for over 20 years but lately has been unsuccessful at avoiding his own conscience. 2005/color/122 min/R.
Love & Friendship
Whit Stillman
LOVE & FRIENDSHIP is an adaptation of Jane Austen's novella Lady Susan in which a beautiful young widow Lady Susan Vernon (Kate Beckinsale) visits her in-laws' estate while waiting for social chatter about her personal indiscretions to pass. While there, the intelligent, flirtatious, and amusingly egotistical Lady Vernon decides to secure a husband for herself and her rather reluctant daughter, Frederica. Enlisting the assistance of her old friend Alicia (Chloe Sevigny), Lady Vernon attracts the simultaneous attention of the young, handsome Reginald DeCourcy, the rich and silly Sir James Martin and the divinely handsome, but married, Lord Manwaring, complicating matters severely.
M. Butterfly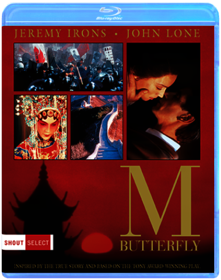 Ronald Sanders, David Cronenberg
Screen adaptation of the acclaimed Broadway play. A French civil service officer risks and then abandons everything in his life in his obsessive pursuit of an enigmatic Chinese opera diva who harbors a secret.
Machete
Robert Rodriguez
From director Robert Rodriguez (Grindhouse, Sin City) comes an action- packed, cutting-edge serving of carnage asada...with killer deleted scenes that deliver more guns, more girls and more Machete action! Set up, double-crossed and left for dead, Machete (Danny Trejo) is an ass-kicking ex-Federale who lays waste to anything that gets in his path. As he takes on hitmen, vigilantes and a ruthless drug cartel, bullets fly, blades clash and the body count rises. Any way you slice it, vengeance has a new name—Machete.
Memento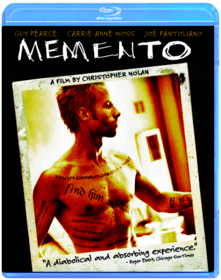 Christopher Nolan
A landmark film from acclaimed director Christopher Nolan (Inception, The Dark Knight, The Prestige, Batman Begins, Insomnia), Memento is a mind-bending thriller whose mesmerizing power grows with every viewing. Guy Pearce stars as Leonard, a man with a bizarre disorder: the inability to form new memories. Ever since that fateful night when his wife was murdered, anyone Leonard has met, or anything he has done, simply vanishes from his mind. Who are his friends? Who are his enemies? What is the truth? The answers change from second to second as Leonard seeks vengeance for his wife's murder…and sinks into an abyss of uncertainty and danger.
Miami Blues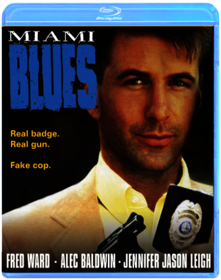 George Armitage
Brace yourself... this intoxicating "cocktail with rum and cyanide", (Time) is at once "brutal, funny, unpredictable and a bit unhinged", (Newsweek)! Fred Ward, Alec Baldwin and Jennifer Jason Leigh star in this offbeat black comedy about a murdering thief, his simple-minded wife and the denture-wearing cop closing in on his trail.

Veteran criminal Frederick Frenger, Jr. (Baldwin) has moved to Miami to get a fresh start... at robbing a whole new set of people. But when his streetwalker-gone-straight wife (Leigh) begins to suspect his criminal behavior, and an obsessed cop (Ward) begins to close in, he will need a lot more than luck and a bogus badge to escape a crossfire hotter than the barrel of a smoking gun!
The Mikado
Victor Schertzinger
The legendary Gilbert and Sulliavan troupe the D'Oyly Carte Opera Company joined forces with Hollywood for this 1939 Technicolor version of the fabled comic opera, the first complete work by the famed duo to be adapted for the screen, directed by musician and Oscar-nominated filmmaker Victor Schertzinger (One Night of Love, Road to Singapore). The result is a lavish cinematic retelling of the British political satire set in exotic Japan, with such enduringly popular numbers as "A Wandering Minstrel I" and "Three Little Maids from School Are We," and featuring performances by American singer Kenny Baker as well as a host of renowned D'Oyly Carte actors, including Martyn Green and Sydney Granville.
Naked Lunch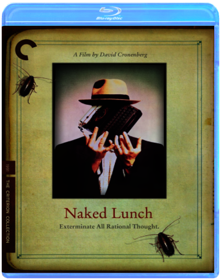 David Cronenberg
In this adaptation of William S. Burroughs's hallucinatory, once-thought unfilmable novel Naked Lunch, directed by David Cronenberg (Videodrome), a part-time exterminator and full-time drug addict named Bill Lee (Robocop's Peter Weller) plunges into the nightmarish Interzone, a netherworld of sinister cabals and giant talking bugs. Alternately humorous and grotesque—and always surreal—the film mingles aspects of Burroughs's novel with incidents from the writer's own life, resulting in an evocative paranoid fantasy and a self-reflexive investigation into the mysteries of the creative process.
Noah
Darren Aronofsky
Russell Crowe stars as Noah in the film inspired by the epic story of courage, sacrifice and hope. Directed by visionary filmmaker Darren Aronofsky. The film is inspired by the story of Noah. While artistic license has been taken, we believe that this film is true to the essence, values and integrity of a story that is a cornerstone of faith for millions of people worldwide. The biblical story of Noah can be found in the book of Genesis.
Piranha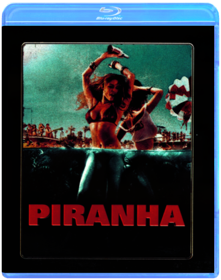 Alexandre Aja
From director Alexandre Aja (The Hills Have Eyes) comes the new action thriller Piranha 3D. Every year the population of sleepy Lake Victoria explodes from 5,000 to 50,000 for Spring Break, a riot of sun and drunken fun. But this year, there's something more to worry about than hangovers and complaints from local old timers; a new type of terror is about to be cut loose on Lake Victoria. After a sudden underwater tremor sets free scores of the prehistoric man-eating fish, an unlikely group of strangers must band together to stop themselves from becoming fish food for the areas new razor-toothed residents.
The film stars Jessica Szohr (Gossip Girl), Steven R. McQueen (The Vampire Diaries), Elisabeth Shue, Jerry O'Connell, Ving Rhames, Adam Scott, Richard Dreyfuss, Christopher Lloyd, and Kelly Brook.
Poison Ivy
Katt Shea
A sexy devious teenager has an unhealthy influence over a wealthy Beverly Hills family. Starring Drew Barrymore Sara Gilbert and Tom Skerritt.Running Time: 88 min.System Requirements:Running Time 88 MinFormat: DVD MOVIE Genre: DRAMA Rating: R UPC: 794043484629
POSSESSION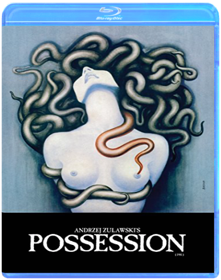 Andrzej Zulawski
DEEP-CUTTING CINEMA THAT REACHES THE SOUL
A spiral staircase movie, a never-ending metaphysical game of cat-and-mouse, a moral aspiration to the Heavens, a "spotlight" on God, a scornful detective movie, a horror movie and frightful, high-octane baroque work – Possession is all of that at once. It is a film that provokes, but it provokes intelligence above all – not just the merry continuation of our little social mechanisms.

Possession is a visionary, scathing attack on what could be called an "alien" from within. It is a movie that deliberately goes against the new "dominant ideology", and takes huge risks. This deep-cutting, biological cinema, delves into the guts to reach the soul. Through its fire, it revives something that a lot of contemporary movies have lost: emotion, and the prospect of the audience reacting, perhaps even throwing up (figuratively?) in front of a screen displaying their own fantasies.

AWARDS:
Cannes Film Festival (1981)
- Winner Best Actress, Isabelle Adjani
- Nominee Palme D'or

Cesar Awards, France (1982)
- Winner Best Actress, Isabelle Adjani

Sao Paulo International Film Festival (1981)
- Winner Critics Award

Fantasporto International Film Festival (1983)
- Winner Audience Jury Award - Special Mention
- Winner Best Actress, Isabelle Adjani
- Nominee Best Film

BLU-RAY DISC CONTENTS:
MONDO VISION presents the first ever North American Blu-ray release of Andrzej Zulawski's POSSESSION (1981) in an all new 2K digital transfer supervised and approved by the director. UNCUT & Fully Uncensored, this edition also marks the first ever release of the film in North America in its original Director's Cut.* The film is presented in the original aspect ratio of 1.66:1 along with an uncompressed mono audio soundtrack. This Dual Layer disc has been transferred and encoded using a high-frequency process which preserves as much of the detail and texture from the original film as is possible on the Blu-ray format.

DISC 1 : THE FEATURE FILM
Digitally Restored 1080p HD Transfer Approved by Director Andrzej Zulawski [124min]EXTRAS: [4Hr. 8 Mins.] [All extras except commentary come with Optional English Subtitles in White or Yellow]
The Other Side of The Wall: The Making of POSSESSION [52min]Audio Commentary with Director Andrzej Zulawski [124min]Video Interview with Director Andrzej Zulawski [36min]Video Interview with Translator Eric Veaux [22min]Theatrical Trailer [3min]More from Mondo Vision [11min] [collection of 4 trailers from Andrzej Zulawski films]1) La Femme Publique
2) L'important C'est Da'imer
3) La'mour Braque
4) Szamanka

PLUS :
24pg Booklet - Featuring an Essay by Daniel BirdPACKAGING:
This edition of POSSESSION features a fully illustrated matte laminated 6pp foldout Digipak with heavy-duty 400gsm Hardcover Slipcase with wrap-around Belt and a pull-out ribbon. It comes with a shipping weight of 1 pound (0.45kg) and the following dimensions:

In Inches: 7.6" (H) x 5.6" (W) x 0.7" (D)
In Millimeters: 194 (H) x 143 (W) x 18 (D)
H= Height W= Width D=Depth

Technical Details:
Run Time: 2 Hr. 4 Mins.
Audio Tracks:
1. Original English Mono [dts-HD Master Audio]
2. Audio Commentary
3. Unauthorized Alternate Audio *
Subtitles: English, French, Spanish (optional, in White or Yellow)
Image Format: 1.66:1 Original Aspect Ratio
Disc Type: Dual Layer BD-50
UPC: 091037398659
Catalog#: MVSE005

* This audio track features alternative music. It is not the director's approved version, and is included for completeness. Most notable is the addition of the piano theme during the subway miscarriage scene, and the removal of music during a pivotal scene. A handful of releases, including POSSESSION's first U.S. DVD release (ironically billed as the "Director's Cut") were issued only with this audio track. This additional music although composed by Andrzej Korzynski was never used by the director in the final cut of the film. It is strongly recommended to watch the film with the original director's approved audio.
Pumping Iron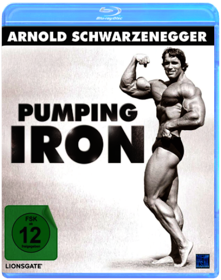 Various
Pumping Iron: 25th Year Anniversary (DVD)
Re-Animator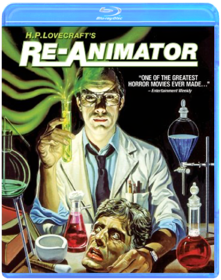 Stuart Gordon
A dedicated student at a medical college and his girlfriend become involved in bizarre experiments centering around the re-animation of dead tissue when an odd new student (Jeffrey Combs) arrives on campus.
Reign of Fire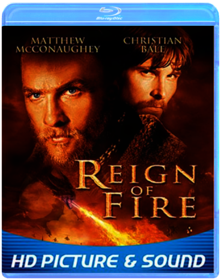 Rob Bowman
Matthew McConaughey and Christian Bale battle terrifying beasts — and each other — in REIGN OF FIRE on Blu-ray Disc. Packed with action, this thrilling adventure is hotter than ever in this explosive new format! All hell breaks loose when an unearthly creature is awakened after centuries of slumber. Twenty years later, "fire chief" Quinn (Bale) tries to keep a group of refugees alive with ferocious dragons dominating the air and burning the land. But tempers also flare when Quinn clashes with a hotshot American militia leader (McConaughey). Gasp at the bone-charring special effects in spectacular 1080p and cower as fire-breathing dragons roar in thunderous 5.1 48 kHz, 16-bit uncompressed audio. Feel the heat with Blu-ray High Definition!
Richard III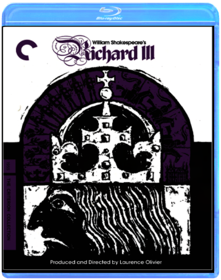 Laurence Olivier
With RICHARD III, director, producer, and star Laurence Olivier (Hamlet) brings Shakespeare's masterpiece of Machiavellian villainy to mesmerizing cinematic life. Olivier is diabolically captivating as Richard, Duke of Gloucester, who, through a set of murderous machinations, steals the crown from his brother Edward. The supporting cast—including Ralph Richardson (Fallen Idol), John Gielgud (Arthur), and Claire Bloom (The Spy Who Came in from the Cold)—is just as impressive. Filmed in VistaVision and Technicolor, RICHARD III is one of the most visually inspired of all big-screen Bard adaptations.
The Rules of Attraction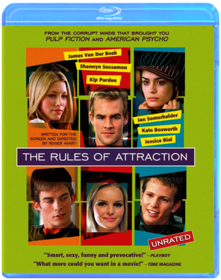 Roger Avary
Based on the best-selling novel by Bret Easton Ellis, Roger Avary masterfully adapts the darkly funny social satire of lifeand love among the young and privileged students of Camden College. Stars James Van Der Beek, Jessica Biel, Kate Bosworth, Shannyn
Salò, or The 120 Days of Sodom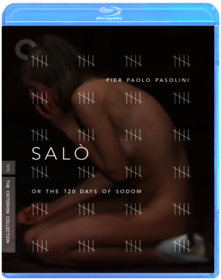 Pier Paolo Pasolini
The notorious final film from Pier Paolo Pasolini (Mamma Roma), Salo, or the 120 Days of Sodom, has been called nauseating, shocking, depraved, pornographic . . . It's also a masterpiece. The controversial poet, novelist, and filmmaker's transposition of the Marquis de Sade's eighteenth-century opus of torture and degradation to Fascist Italy in 1944 remains one of the most passionately debated films of all time, a thought-provoking inquiry into the political, social, and sexual dynamics that define the world we live in.
Samsara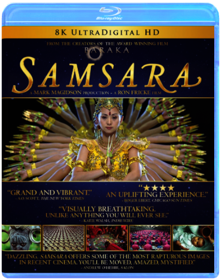 Ron Fricke
Prepare yourself for an unparalleled sensory experience. Filmed over a period of almost five years and in twenty-five countries, SAMSARA explores the wonders of the world from sacred grounds to industrial sites, looking into the unfathomable reaches of man s spirituality and the human experience. Photographed entirely in 70mm and transferred to 4K digital projection format, SAMSARA s mesmerizing images of unprecedented clarity illuminate the links between humanity and the rest of nature, showing how our life cycle mirrors the rhythm of the planet. Neither a traditional documentary nor a travelogue, SAMSARA is a guided meditation on the current of interconnection that runs through all of our lives.
Score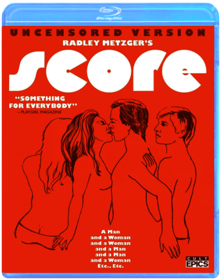 Radley Metzger
Having explored heterosexual obsessions in the critically acclaimed "Camille 2000" and "The Lickerish Quartet", erotic cult director Radley Metzger goes all the way in "SCORE," a tale of a happily married swinging couple (Claire Wilbur and Gerald Grant),
A Serious Man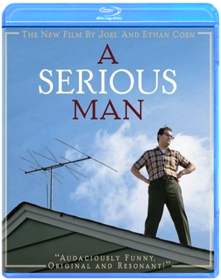 Coen Brothers
Academy Award®-winning directors Joel and Ethan Coen return to their comedy roots with this original and darkly humorous story about one ordinary man's quest to become a serious man. Physics professor Larry Gopnik (Michael Stuhlbarg) can't believe his life: His wife is leaving him for his best friend, his unemployed brother won't move off the couch, someone is threatening his career, his kids are a mystery and his neighbor is tormenting him by sunbathing nude. Struggling to make sense of it all, Larry consults three different rabbis and their answers lead him on a twisted journey of faith, family, delinquent behavior and mortality in the film critics rave is "seriously awesome!" (Michael Hogan, Vanity Fair)
The Seventh Seal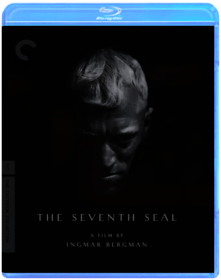 Ingmar Bergman
Few films have had as large a cultural impact as Ingmar Bergman's The Seventh Seal (Det sjunde inseglet). Disillusioned and exhausted after a decade of battling in the Crusades, a knight (Max von Sydow) encounters Death on a desolate beach and challenges him to a fateful game of chess. Much studied, imitated, even parodied, but never outdone, Bergman's stunning allegory of man's search for meaning was one of the benchmark foreign imports of America's 1950s art house heyday, pushing cinema's boundaries and ushering in a new era of moviegoing.

SPECIAL EDITION FEATURES:
New, restored high-definition digital transfer with uncompressed monaural soundtrack
Introduction by Ingmar Bergman, recorded in 2003
Audio commentary by Bergman expert Peter Cowie
A new afterword to the commentary by Cowie
Bergman Island (2006), an 83-minute documentary on Bergman by Marie Nyreröd, featuring in-depth and revealing interviews with the director
Archival audio interview with Max von Sydow
A 1998 tribute to Bergman by filmmaker Woody Allen
Theatrical trailer
Bergman 101, a selected video filmography tracing Bergman's career, narrated by Cowie
Optional English-dubbed soundtrack
New and improved English subtitle translation
PLUS: A booklet featuring an essay by critic Gary Giddins

Stills from The Seventh Seal (Click for larger image)
Showgirls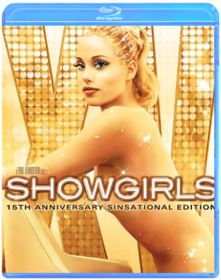 Paul Verhoeven
SHOWGIRLS 15TH ANNI SINSATIONA ED - Blu-Ray Movie
Solaris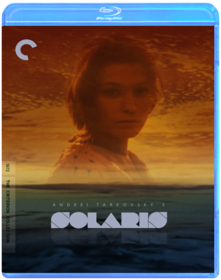 Andrei Tarkovsky
Ground control has been receiving strange transmissions from the remaining residents of the Solaris space station. When cosmonaut and psychologist Kris Kelvin is sent to investigate, he experiences the strange phenomena that afflict the Solaris crew, sending him on a voyage into the darkest recesses of his own consciousness. In Solaris, the legendary Russian filmmaker Andrei Tarkovsky (Ivan's Childhood, Andrei Rublev) gives us a brilliantly original science-fiction epic that challenges our conceptions about love, truth, and humanity itself.
Sweet Movie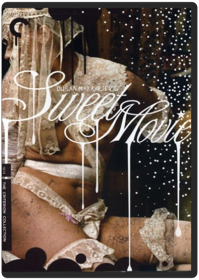 Dusan Makavejev
Pushing his themes of sexual liberation to their boiling point, Yugoslavian art-house provocateur Dusan Makavejev followed his international sensation WR: Mysteries of the Organism with this full-throated shriek in the face of bourgeois complacency and movie watching. Sweet Movie tackles the limits of personal and political freedom with kaleidoscopic feverishness, shuttling viewers from a gynecological beauty pageant to a grotesque food orgy with scatological, taboo-shattering glee. With its lewd abandon and sketch-comedy perversity, Sweet Movie became both a cult staple and an exemplar of the envelope pushing of 1970s cinema
Swiss Army Man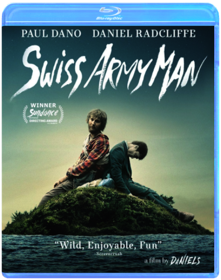 Daniel Scheinert, Daniel Kwan
Tale of Tales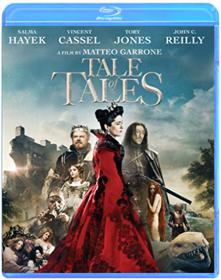 Matteo Garrone
Sea monsters, monarchs, ogres, and sorcerers collide in this epic film from the visionary director of Gomorrah.

Based on three spellbinding stories of magic and the macabre by 17th-century folklorist Giambattista Basile, Tale of Tales unleashes a barrage of mind-bogglingly gorgeous and fantastical imagery as it brings to life the misadventures of three kings.

In the kingdom of Longtrellis, the King (John C. Reilly) and his Queen (Salma Hayek) attempt to conceive a child through very unusual means. Meanwhile, in Highhills, the none-too-bright monarch (Toby Jones) marries his daughter off to a brutal ogre while developing a strange obsession with breeding a giant flea. At the same time, the sex-obsessed ruler of Strongcliff (Vincent Cassel) is in for a shock when the woman with whom he falls in love is not quite what she seems. Overflowing with surreal, dazzling surprises, this intoxicating cinematic spectacle is a delirious excursion into the dark heart of fairy tales.
Three Kings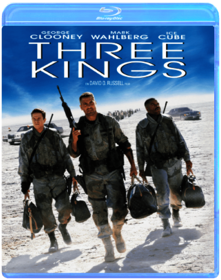 David O. Russell
Three Kings (BD)
UHF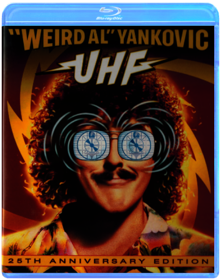 Jay Levey
A lot of TV stations have forgotten what 'quality'means. But not Channel 62. They NEVER knew what it meant.

In the cult classic UHF, Weird Al Yankovic is George Newman, a daydreamer who becomes the manager of a small TV station that's losing money as quickly as it's losing viewers. Before long he's programming shows like 'Stanley Spadowski's Clubhouse, ' 'Wheel Of Fish' and 'Raul's Wild Kingdom. ' But can Channel 62's new popularity save it from sinister forces? To find out... don't touch that dial!

Starring Weird Al Yankovic, Michael Richards (Seinfeld), Kevin McCarthy (Invasion of the Body Snatchers), Fran Drescher (The Nanny), Gedde Watanabe (Sixteen Candles), Victoria Jackson (Saturday Night Live) and more!
The Uninvited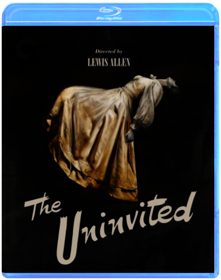 Lewis Allen
A pair of siblings (Ministry of Fear's Ray Milland and The Philadelphia Story's Ruth Hussey) from London purchase a surprisingly affordable, lonely cliff-top house in Cornwall, only to discover that it actually carries a ghostly price; soon they're caught up in a bizarre romantic triangle from beyond the grave. Rich in atmosphere, THE UNINVITED, directed by Lewis Allen (Suddenly), was groundbreaking for the seriousness with which it treated the haunted-house genre, and it remains an elegant and eerie experience, featuring a classic score by Victor Young (Written on the Wind). A tragic family past, a mysteriously locked room, cold chills, bumps in the night—this gothic Hollywood classic has it all.
Valerie and Her Week of Wonders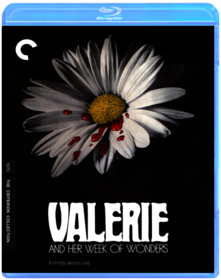 Jaromil Jire
Videodrome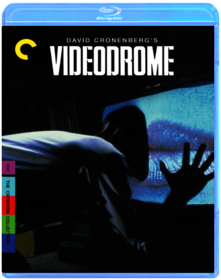 David Cronenberg
The Wall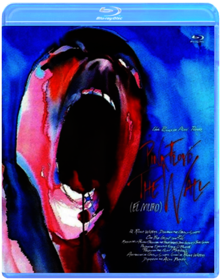 Alan Parker
In celebration of the 25th anniversary of the release of Alan Parker's masterpiece film version of Pink Floyd's groundbreaking prog rock album "The Wall", Columbia has released this special limited-edition DVD of the film. Packaged in a deluxe DVD digi-pak designed to look like "The Wall" with debossed brick work and a clear O-card, the release features a photo montage of film shots and a fold-out reproduction of the original film promo poster. Also includes the documentary "Other Side of the Wall" about the making-of and "Retrospective", an exclusive 45 minute retrospective documentary with interview of Roger Waters, Alan Parker, Gerald Scarfe, lots more. Loosely based on the life story of Syd Barrett, Pink Floyd's original front man (who was kicked out of the band for his bizarre and disturbing behavior only to go insane shortly thereafter), PINK FLOYD: THE WALL stars Bob Geldof as Pink, a mentally damaged man who has gone from a hopeful child artist to a burned-out rock star drifting away from reality. As Pink festers in his hotel room, elements of his abusive childhood come back to haunt him until he begins to descend into absolute madness. Director Alan Parker's intense and fully realized film interpretation of the English band's classic album THE WALL melds whimsical fantasy with dark Shakespearean drama. The film makes innovative use of sets, costumes, and special effects to create a unique surrealistic strangeness worthy of Luis Buñuel and Salvador Dali's UN CHIEN ANDALOU. Both disturbing and bedazzling, PINK FLOYD: THE WALL is a must-see film for any music lover.
Warcraft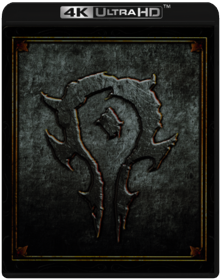 Duncan Jones
The peaceful realm of Azeroth stands on the brink of war as its civilization faces a fearsome race of invaders: orc warriors fleeing their dying home to colonize another. As a portal opens to connect the two worlds, one army faces destruction and the other faces extinction. From opposing sides, an unlikely set of heroes are set on a collision course that will decide the fate of their families, their people and their home. So begins a spectacular saga of power and sacrifice in which war has many faces, and everyone fights for something.
The Wicker Man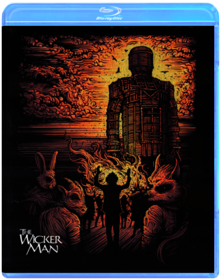 Robin Hardy
A police sergeant comes to a Scottish isle where a local lord presides over a sacrificial pagan cult.
Wild at Heart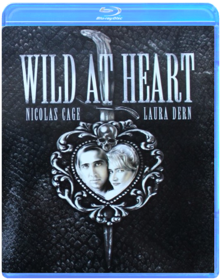 David Lynch
Wild Things
John McNaughton
The scheme is far from tame. But whose scheme is it? Assume nothing as you venture beyond Blue Bay's elite beach communities and into the murky waters of the Everglades for a mystery of deceit, sex and greed as unpredictable as a hungry gator. And please, keep your hands inside the boat at all times. Kevin Bacon, Matt Dillon, Neve Campbell, Denise Richards and Bill Murray star in a swamp-steamy thriller about two high school students, the guidance counselor they accuse of rape and the detectivewho knows there's more to the story.
Withnail and I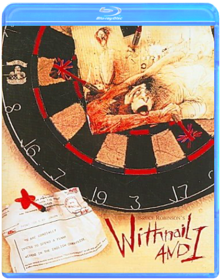 Bruce Robinson