Being John Malkovich
Spike Jonze
Have you ever wanted to be someone else? Or, more specifically, have you ever wanted to crawl through a portal hidden in an anonymous office building and thereby enter the cerebral cortex of John Malkovich for fifteen minutes before being spat out on the side of the New Jersey Turnpike? Then director Spike Jonze (Adaptation) and writer Charlie Kaufman (Eternal Sunshine of the Spotless Mind) have the movie for you. Melancholy marionettes, office drudgery, a frizzy-haired Cameron Diaz (There's Something About Mary) but that's not all! Surrealism, possession, John Cusack (Say Anything), a domesticated primate, Freud, Catherine Keener (Capote), non sequiturs, and absolutely no romance! But wait: get your Being John Malkovich now and we'll throw in emasculation, slapstick, Abelard and Heloise, and extra Malkovich, Malkovich, Malkovich.
Adaptation.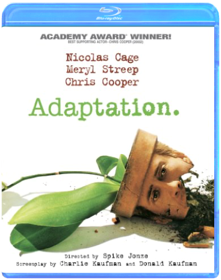 Spike Jonze
Director Spike Jonze delivers a stunningly original comedy that seamlessly blends fictional characters and situations with the lives of real people: obsessive orchid hunter John Laroche (Cooper), New Yorker journalist Susan Orlean (Streep), Hollywood screenwriter Charlie Kaufman (Cage), and his twin brother, Donald (also Cage). As Charlie struggles to adapt Orlean's best-selling book "The Orchid Thief," he writes himself into his own movie. The various stories crash into one another exploding into a wildly imaginative film. Adaptation, the year's most talked about movie, is at once a hilarious drama and a moving comedy.
Confessions of a Dangerous Mind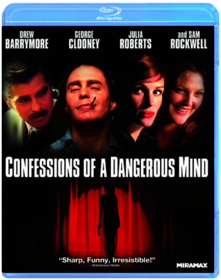 George Clooney
George Clooney (Ocean's Thirteen, Up in the Air) makes his directorial debut and stars alongside Drew Barrymore (He's Just Not That Into You), Sam Rockwell (Iron Man 2) and Julia Roberts (Eat Pray Love) in the comedy thriller that poses an irresistible question: What would happen if a wildly successful TV producer was also a top secret CIA assassin? While a maverick creator of America's favorite game shows gains notoriety for his smash television hits, he is also drawn into a shadowy world of danger as a covert government operative! But soon his double life begins to spiral out of control. Based on Chuck Barris's cult classic autobiography, this entertaining comedy is a killer hit!
Eternal Sunshine of the Spotless Mind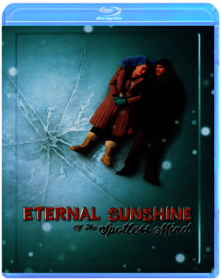 Michel Gondry
Anomalisa
Charlie Kaufman, Duke Johnson
blu ray video