The Ice Storm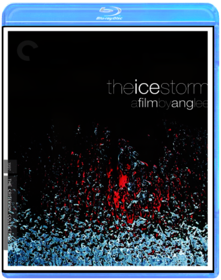 Ang Lee
Suburban Connecticut, 1973. While Richard Nixon's "I am not a crook" speech drones from the TV, the Hood and Carver families try to navigate a Thanksgiving break simmering with unspoken resentment, sexual tension, and cultural confusion. With clarity, subtlety, and a dose of wicked humor, Academy Award–winning director Ang Lee (Life of Pi) renders Rick Moody's acclaimed novel of upper-middle-class American malaise as a trenchant, tragic cinematic portrait of lost souls. Featuring a tremendous cast of established actors (Kevin Kline, Joan Allen, Sigourney Weaver) and rising stars (Tobey Maguire, Christina Ricci, Elijah Wood, Katie Holmes) THE ICE STORM is among the finest films of the 1990s.
Buffalo '66
Vincent Gallo
An arresting hybrid of kitchen sink realism and fairy tale romance, Buffalo '66 follows the strange path of a troubled young man cursed with unloving parents. In his quixotic search for one kind of love he unexpectedly finds another kind of love in Layla (Ricci). Vincent Gallo brings a deep emotional conviction to this contemporary fable of family trauma and the healing power of love.
Fear and Loathing in Las Vegas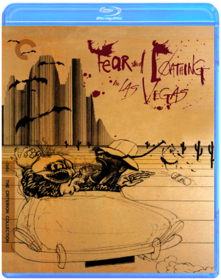 Terry Gilliam
It is 1971, and journalist Raoul Duke barrels toward Las Vegas—accompanied by a trunkful of contraband and his unhinged Samoan attorney, Dr. Gonzo—to cover a motorcycle race. His cut-and-dried assignment quickly descends into a feverish psychedelic odyssey. Director Terry Gilliam (Time Bandits, Brazil) and an all-star cast headlined by Johnny Depp (Edward Scissorhands, Donnie Brasco) and Benicio Del Toro (The Usual Suspects, Che) show no mercy in adapting Hunter S. Thompson's legendary dissection of the American way of life to the screen, creating a film both hilarious and savage.