Attraction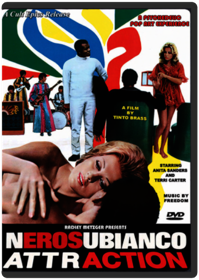 Tinto Brass
Babyface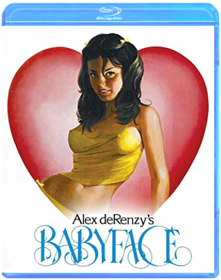 Alex de Renzy
Priscilla is a tease, flirting with every man she meets. When her mother catches her with Dan, a dockhand, Priscilla accuses the man of attacking her, resulting in a shoot out from which he's left for dead. However, Dan is quickly rescued by two women, who put him to work at an all male brothel with an exclusively female clientele. Becoming fast friends with the other 'studs', Dan soon finds a new home, that is, until he's warned about the notorious 'nutcracker'.

Acclaimed filmmaker Alex deRenzy's dark social satire, BABYFACE, remains one of the director's most controversial and often censored films. Featuring an all star cast, including Amber Hunt and Paul Thomas, as well as a haunting performance from Molly Seagrim, Vinegar Syndrome brings this landmark film to Blu-ray, fully uncut and restored from long lost 35mm vault elements.

Bonus Features:
1. Scanned and restored in 2k from 35mm vault elements
2. Extensive audio interview with actress Molly Seagrim
3. "Parochial Passion Princess" a short film by Alex deRenzy
4. Reversible cover artwork
Black Angel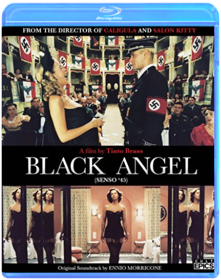 Tinto Brass
In 1945 Italy, Livia (stunning Anna Galiena), the bored wife of an Italian official, recalls the taboo affair she has been having with a much younger Nazi lieutenant (Gabriel Garko). The elation of her middle-aged sexual awakening is soon diminished when she discovers that her lover's intentions are far from honest. Ashamed and betrayed, she must make the difficult decision to resolve her devastating erotic entanglement. Tinto Brass reminds us why he is a master of his art. The lush and sentimental Ennio Morricone score beautifully complements the striking cinematography that contrasts the bliss of a woman's rediscovery with a society ravaged by war. This is Camillo Boito's 1882 novella Senso as only maestro-of-erotica Tinto Brass could tell it. Cult Epics is proud to release this contemporary classic drama on DVD for the first time in the US. Special Features: The Making Of Black Angel Backstage Promo Photo Video Gallery Motion Picture Soundtrack Theatrical Trailer
But Who Raped Linda?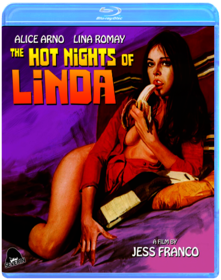 Jesús Franco
A young woman is hired to care for an elderly man who lives on an island off the Greek coast. When she arrives there the man warns her that his daughters are evil and dangerous. The woman discovers that one of the daughters is a crazed nymphomaniac who pursues, and seduces, everyone in the house, including her crippled sister.
Camille 2000
Radley Metzger
A child of the sixties sexual revolution, beautiful, sensuous Marguerite (Daniel Gaubert) is addicted to sex and money. She is kept by a wealthy man, has a string of young lovers and hosts wild orgies in her luxurious villa. When she falls in love with the handsome bachelor Armand (Nino Castelnuova), he insists on absolute fidelity. Known by her reputation, Armand's controlling father soon intervenes, triggering a tragic turn of events. From Radley Metzger, the essential director of elegant erotic arthouse, comes the dazzling new 2000 version of Alexandre Dumas "The Lady of the Camellias."
Cecilia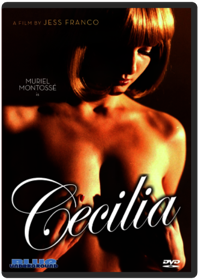 Jesús Franco
After repeatedly flaunting her peerless body to her servants, snobbish aristocrat Cecila becomes the victim of rape. But the experience triggers a carnal awakening, full of socialite sex parties and woodland orgies. And before long, she finds her amorous adventures spinning out of control, particularly when her diplomat husband, André decides to join in on the free-love lifestyle.

Corporate Assets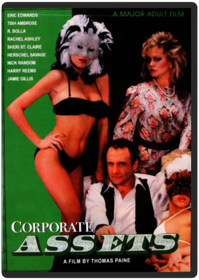 Thomas Paine
Corruption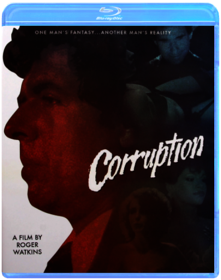 Roger Watkins
Dixie Ray: Hollywood Star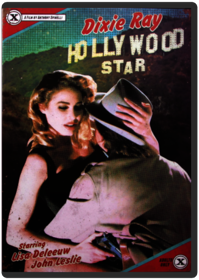 Anthony Spinelli
The Flesh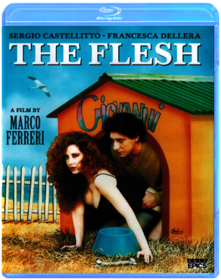 Marco Ferreri
THE FLESH (La Carne) is a romantic black comedy about a divorced piano player named Paolo (Sergio Castellitto) who meets and falls in love with a most beauteously busty woman (bombshell Francesca Dellera), who uses her special powers to turn the man into her slave. The film depicts the oftentimes torturous nature of desire and the power of women in a cinematic work where Francesca becomes a symbolic representation of male desire, with her voluptuous figure and sex appeal being intoxicating to Paolo. While he is completely taken by his desire for Francesca, she eventually gets bored with him and decides to leave. Unfortunately for Francesca, Paolo loves her and has no intention of allowing her to go.

Francesca Dellera was once named in real-life, "the most beautiful woman in the world." She began her career with Tinto Brass' Capriccio, but it was not until her role in La Carne, when premiered at Cannes, that she received international acclaim. Directed by Italian maestro Marco Ferreri, who is best known for such classics as Tales of Ordinary Madness and Le Grand Bouffe, THE FLESH is presented by Cult Epics for the first time in High-definition with exclusive bonus features and a limited edition slipcase with newly commissioned art by Gilles Vranckx.

Special Features:New HD Transfer (from original 35mm film)Behind the Scenes of The FleshInterview with Marco Ferreri, Francesca Dellera & Sergio CastellittoCannes Film Festival 1991Original Theatrical TrailerThe Flesh Lobby Cards photo galleryOriginal art & Slipcase with newly commissioned artwork by Gilles Vranckx - limited to first 3000 copies
Frank & Eva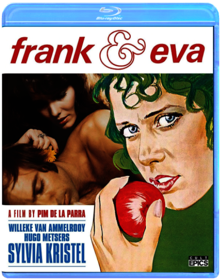 Pim de la Parra
FRANK & EVA: Living Apart Together

Frank (BLUE MOVIE's Hugo Metsers) and Eva (THE LIFT's Willeke van Ammelrooy) cannot live with or without each other. In the liberal 1970s, Frank sleeps with every woman he can get. Eva, meanwhile, is looking for more security and wants to start a family. Frank's behavior frustrates her so much that she starts an affair with their mutual friend. This social drama offers a view on relationships not much different than today. For Sylvia Kristel (her debut prior to EMMANUELLE), a special role was written after she said to Pim de la Parra, "Why won't you discover me? I'm the best."

Frank & Eva is the second artsploitation film by director Pim de la Parra, after he produced BLUE MOVIE with his partner Wim Verstappen. Cult Epics presents its worldwide premiere on Blu-ray and DVD, in High-definition with extensive bonus features.

SPECIAL FEATURES:

New High-definition transfer.
Audio Commentary by Pim de la Parra (2018).
Up Front & Naked: Sex in Dutch films (2017) featurette with Willeke van Ammelrooy a.o.
Frank & Eva Poster & Photo Gallery.
Sylvia Kristel Film Poster Gallery.
Original Theatrical Trailers.
Fugitive Girls
Stephen C. Apostolof
Vinegar Syndrome specializes in the masterful restoration and distribution of cult, horror, and erotic films from the 1960s-90s.

Vinegar Syndrome proudly presents AC Stephen's FUGITIVE GIRLS, the fourth release in our Limited Edition Sexploitation Signature Series. This Blu-ray/DVD combo is strictly limited to 2,500 units.

Beautiful Sheila (Donna Young) is implicated in a fatal liquor store shooting committed by her boyfriend. Sent to an all-female work camp, she quickly finds herself at the mercy of four other violent and lust crazed prisoners who force her into their daring escape plan. Once on the outside, the five fugitives embark on a brutal and sex filled rampage across the countryside, while making their way to a mystery site rumored to have a buried suitcase full of money!

Director AC Stephen's most accomplished film, FUGITIVE GIRLS is a quick paced hybrid of action and sexploitation, which co-stars the beautiful Rene Bond and Tallie Cochran, and featuring a typically jaw-dropping screenplay from Ed Wood (who also appears in the film!). Long available only in poor quality bootlegs or heavily censored versions, Vinegar Syndrome brings this drive-in classic to Blu-ray totally uncut and uncensored and newly restored from its camera negative.

Bonus Features:
1. Newly scanned and restored in 2k from the 35mm original camera negative
2. Limited Edition of 2,500 units
3. Commentary track with: Frank Henenlotter (Exploitation filmmaker) and Rudolph Grey (Ed Wood biographer)
4. Archival audio interview with Tallie Cochrane (actress), moderated by Casey Scott
5. Original theatrical trailer
6. Original promo trailer
7. English SDH Subtitles
The Howl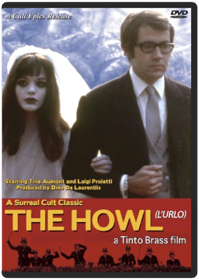 Tinto Brass
The Howl is a true surrealist cult classic, filled with eye-shattering imagery, visual jokes, impossible characters, riotous comedy, and punk rock music well before its time. A young bride escapes her wedding ceremony with a stranger and together they set off on an epic journey though increasingly bizarre lands. They encounter talking animals and mournful exhibitionists, converse with a discoursing rock, journey through a surrealist's psychedelic hotel, instigate a prison riot, escape from naked cannibals living in a tree and battle a wind-up midget dictator! Featuring the legendary Tina Aumont (Casanova) as the bride and Italy's great clown Luigi Proietti as her make-shift partner, The Howl challenges authority and convention in the true anarchist spirit of the 1960s.

Famous for his later erotica, Tinto Brass presents here one of the greatest works of the era - along with A Clock Work Orange, a film he was asked to direct, but instead made The Howl; one of the strangest films ever! Cult Epics presents the rare, original version of The Howl, taken directly from Tinto Brass' personal print.

Italian language with optional English subtitles.

Special Features:

Widescreen Version (16X9 Enhanced)Newly Restored, Uncensored Director's CutExclusive English Audio Commentary By Tinto BrassLobby Card GalleryTrailer
Immoral Women
Walerian Borowczyk
From The Infamous Director Of IMMORAL TALES and THE BEAST
Now Uncut And Uncensored For The First Time Ever In America

Some have hailed him as a genius of joyous erotica, while others have condemned him as a monster of pornographic depravity. But in this controversial three-part feature by writer/director Walerian Borowczyk, women are mysterious and degenerate creatures who hunger for both extremes. In the first tale, Marina Pierro (of BEHIND CONVENT WALLS) stars as the muse whose rampant lusts enflamed the artists and clergy of ancient Rome. Then Gaëlle Legrand is a blossoming teen in 18th century France whose unnatural desire for her pet bunny leads to an act of depraved passion. Finally, a luscious young wife (former Disney child star Pascale Christophe) is abducted and raped before finding the ultimate ecstasy with her four-legged savior.

Severin Films is proud to present this notorious erotic epic - also known as THREE IMMORAL WOMEN and HEROINES OF EVIL - transferred from its original European negative materials with all of its scenes of daring sexuality now fully restored.
In a Glass Cage
Agusti Villaronga
Klaus (Günter Meisner of The Boys of Brazil) is an ex-Nazi, a doctor whose war-time post in a concentration camp enabled him to commit the most appalling sex crimes against boys. After the war, living incognito in Spain, he again gives in to his depraved desires, until shame and despair drive him to an unsuccessful suicide attempt. Now confined to his room and kept alive on an iron lung, he is ministered to by his resentful wife Griselda (Marisa Paredes of All About my Mother) and her daughter Rena (Gisela Echevarina). Into this environment comes Angelo (David Sust), a strange, handsome young man who offers his services as a nurse. Against Griselda's judgment, Klaus insists that the visitor be allowed to take the post. A perverse relationship develops between Angelo and Klaus, becoming ever more macabre as Angelo reveals he has found diaries detailing his employer's war-time activities. Words turn to deeds, Klaus's shame turns once again to desire, and a new spate of killings begin.
Jack Frost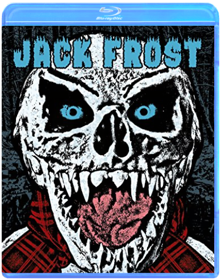 Michael Cooney
On his way to be executed, the vehicle containing notorious serial killer Jack Frost collides with a hazardous chemical truck, turning Jack into a snow covered mutant and unleashing him on the unsuspecting town of Snomonton, 'The Snowman Capitol of the Midwest'. Jack immediately takes advantage of his newfound freedom and blizzardy abilities to seek revenge on the bungling Sheriff, played by Christopher Allport (TO LIVE AND DIE IN L.A.), that accidentally ended his cross-country killing spree. On his way to the Sheriff, Jack terrorizes the snow-man themed town and murders its residents in a variety of winterized ways. Can the residents of Snomonton fight back against the psychopath snowman from Hell or will they all end up in a snow-covered grave?

Co-starring the beautiful Shannon Elizabeth (AMERICAN PIE) in one of her most infamous and revealing roles, and featuring colorful cinematography by Dean Lent (BORDER RADIO), director Michael Cooney's staple of video stores and late night TV, is a gleefully gory horror comedy and is coming to Blu-ray for the first time, fully restored in 2k from Vinegar Syndrome.

Bonus Features:
1. Scanned and restored in 2k from 35mm vault elements
2. Commentary track with Director Michael Cooney
3. Video introduction from Director Michael Cooney
4. Video interview with Lead Actor Scott MacDonald
5. Video interview with Director of Photography Dean Lent
6. 5.1 DTS-HD Surround Sound
7. Cover artwork by Chris Garofalo
8. Reversible cover art
9. English SHD Subtitles
Justine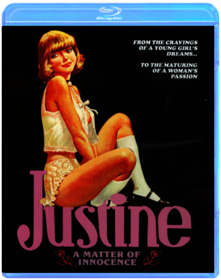 Roberta Findlay
Teenage Justine has just learned that her father has died. Leaving her exclusive French boarding school and returning to the U.S., Justine goes to live with her estranged but extremely wealthy uncle Steven on his vast New England estate. Upon her arrival, the beautiful though naive Justine soon finds that she is an object of lust to all those she meets, man and woman alike. As she slowly unravels her own sensual desires and transforms from innocent virgin to voluptuous vixen, she begins to feel an unexpected type of emotional stirring: a desire for romance, which might just happen in the unlikeliest of circumstances.
The Lickerish Quartet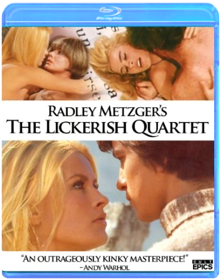 Radley Metzger
An aristocratic family become obsessed with a striking young blonde actress while watching a stag film. After a visit at a carnival they meet her in person and invite her back to their seaside mansion (the Castle of Balsorano in Italy's Abruzzi Mountains). The blonde takes turns seducing the family members, where she unlocks each of their fantasies, family secrets and hidden desires. THE LICKERISH QUARTET is Radley Metzger's magnum opus, a delirious surreal erotic fantasy, stylish and elegant.
Liquid Sky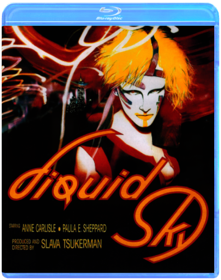 Slava Tsukerman
Item is brand new & sealed.
Love Camp 7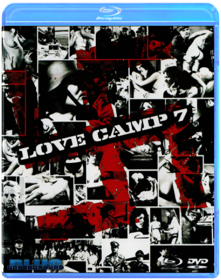 Lee Frost
The story of LOVE CAMP 7 is based on fact! During the darkest days of World War II, two young American WAC officers volunteer to infiltrate a Nazi Love Camp on a desperate rescue mission. Once inside, they are subjected to horrid humiliations at the hands of their captors. Can they survive long enough to complete their objective and escape with their lives intact?

Launching the Nazisploitation craze of the 1970s, LOVE CAMP 7 was the dream child of Writer/Producer/Star Bob Cresse (THE SCAVENGERS), Producer Dave Friedman (BLOOD FEAST), and Director/Cinematographer Lee Frost (THE BLACK GESTAPO). Blue Underground presents the original version of LOVE CAMP 7 in a brand-new 4K restoration from its recently discovered camera negative!

Special Features:NAZITHON: DECADENCE AND DESTRUCTIONTheatrical TrailerPoster & Still GalleryBONUS Collectable Booklet featuring The History of Nazi-Exploitation by Paolo Zelati
Love Rites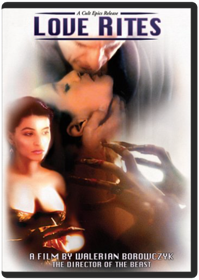 Walerian Borowczyk
The last film by the great Walerian Borowczyk, about the terrors of seduction. When Hugo (Mathieu Carriere) meets Myriam (Marino Pierro), a prostitute who picks up her clients on the Paris Metro, he soon becomes obsessed with her sultry beauty and follows her to a flat owned by the mysterious Sara Sand, where he consumates his passion. Suddenly he finds the rules of the game have changed as Myriam is now in charge of hs body and his soul. A macabre love poem from the Director of "The Beast" and Immoral Tales".

Extras:
Includes Two Versions of the Film:
Side A The Director's Cut
Side B The Complete Version
Photo Gallery
Liner Notes
The Loveless
Kathryn Bigelow, Monty Montgomery
A lone motorcycle on a deserted stretch of highway. Leather jacket, dangling cigarette. Black sunglasses hide eyes that mock the world. Lips curled back, a dare to be contronted. Baby blue T-bird pulled over with a flat. Low cut sweater, ample cleavage, a teased red beehive snuggled in a bucket seat. A damsel in distress. An eager victim, eight bikers ready to boil over, until jailbait, cruising in a cherry convertable. Joy ride at the local motel. Daddy's little girl in the wrong bed.
Macumba Sexual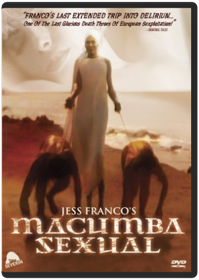 Jesús Franco
The Spanish real estate agent Alice Brooks and her French lover that is a writer travel on vacation to the Canary Islands. Alice has erotic and very realistic SM dreams with the mysterious black woman and her two slaves. Out of the blue, her boss calls her and tells that Princess Obongo from Gran Canaria wants to buy a real state in Atlantic City and he asks Alice to sell the property. Alice realizes that Princess Obongo is the woman of her dreams and she is seduced by the lustful woman. But she realizes soon that it was actually a dream, and she questions to her lover whether she had had a premonition.

Malabimba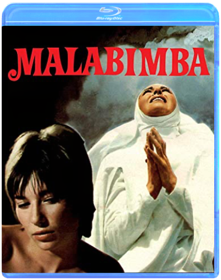 Andrea Bianchi
Monamour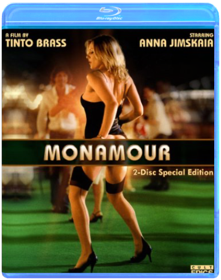 Tinto Brass
Tinto Brass' Monamour, is the love-story of a Venetian girl and a Frenchman in the beautiful city of Mantua. Dario, her husband is too busy to notice his wife's sexual drifting, when her adultery "born out of neglect and frustration" starts on the day she meets a tall dark stranger in a museum. An intoxicating mix of lies, betrayal and fantasy follows Marta into her personal diary where every emotion and passion is recorded.
Starring Anna Jimskaia and Max Parodi (Cheeky!), along with a line of stars of Tinto's previous erotic films. Now in high-definition, the film has never looked better!

Disc 2 includes the bonus film, Kick the Cock. "Kick the Cock" is an old Dutch saying; meaning "Peek in the Kitchen," or something shocking and extreme, exactly what we can expect of Tinto Brass; the director and co-star, along with newcomer Angelita Franco.
Kick the Cock premiered at the Venice Film Festival in 2008, and won "Best short film" at a Fetish Film Festival in Germany in 2009 and is now presented for the first time as a worldwide premiere on DVD and Blu-ray.

Special features include:
-New High-definition Master
-The Making of "Monamour" -The Making of "Kick the Cock"
-Comic strip by Franco Saudelli
-Venice Film Festival Premiere with Tinto Brass (Circuito Off 2008, Media Group TV)
-Spanish Dance by Angelita Franco -Trailers
Obsessions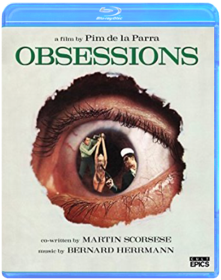 Pim de la Parra
The obscure film OBSESSIONS (aka A HOLE IN THE WALL) was directed by Dutch artsploitation auteur Pim de la Parra and co-produced by longtime collaborator Wim Verstappen (BLUE MOVIE). This gritty, psychedelic Hitchcockian mystery, which is notable for being the first Dutch film shot in English-language, starts in a savagely brutal fashion. When a bloody painting of Vincent van Gogh falls from a wall and exposes a makeshift peephole, student protagonist Nils Janssen (played by the film's German co-producer Dieter Geissler) becomes an unwitting witness to a gruesome sex crime next door. When his young fiancée Marina (Alexandra Stewart of Truffaut's DAY FOR NIGHT), an enterprising journalist, tells him about a report of a murder that she is writing, he naturally wonders if it's the very same killing.

This classic exploitation film was the birth of auteur cinema in Holland, and inspired legendary filmmakers such as Paul Verhoeven to make their start in the industry. Originally distributed in over 100 countries, the film remained unreleased in the U. S. (and France) until now. Perhaps most notably, the film was co-written by a young Martin Scorsese, who shot the legendary erotic dream sequence for his first feature WHO'S THAT KNOCKING AT MY DOOR (1968) in Amsterdam, that same year. Additionally, the film also stars legendary Dutch filmmaker Fons Rademakers (MIRA, THE ASSAULT), is edited by Henry Rust (CHILDREN OF PARADISE) and scored by Hitchcock composer Bernard Herrmann (TAXI DRIVER, SISTERS). OBSESSIONS is a curious cultural hybrid where late-1960s Dutch exploitation and classic Hollywood Hitchcock collide in a provocative and revolutionary fashion. Hitchcock, Scorsese & Sex. Made in Holland.

Special Features:New HD Transfer (from original 35mm film)Introduction by director Pim de La Parra (HD, 2017)Introduction by actor/producer Dieter Geissler (HD, 2016)Interview with Pim de La Parra (HD, 2017)Interview with Dieter Geissler (HD, 2016)Interview with Martin Scorsese (Volkskrant, 2017)Scorpio Films (Excerpt from Parradox documentary, HD 2010)Original Dutch Theatrical Trailer (HD)Script notes by Martin ScorseseObsessions photo video gallery
Paprika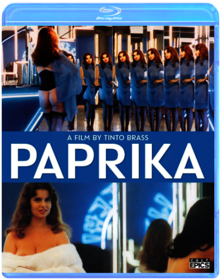 Tinto Brass
A young country girl (voluptuous Deborah Caprioglio) comes to town and takes a job in a brothel in order to help her fiancée get the money to start his own business. In her new found work of pleasure, the innocent girl's life slowly turns into sleaze and degradation and she becomes a professional prostitute named Paprika, a nick-name given to her by the madam of the establishment.
Tinto Brass personal and faithful adaptation of John Cleland's Fanny Hill, is a sexy comedy from the 90s, at the height of his erotic career. Cult Epics presents the US premiere of PAPRIKA in a new High-definition transfer, Uncut and Uncensored version for the first time on Blu-ray & DVD with a newly produced Featurette among other bonus features. Original Score by Riz Ortolani (Cannibal Holocaust, Django Unchained).

Special Features:New Restored High-definition TransferHD TrailersLobby Card Video Gallery
Peekarama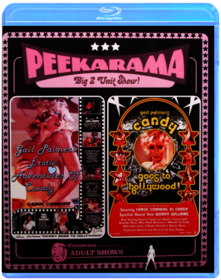 Gail Palmer
The Pretty Peaches Trilogy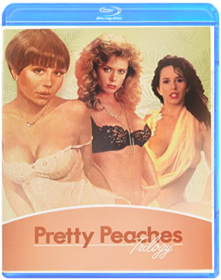 Alex de Renzy
This is a region free 2-disc Blu-ray set. Master of underground cinema, Alex DeRenzy, created a classic with his 1978 film, PRETTY PEACHES. A decade later, he made two sequels, each with its own unique take on 'Peaches.' Now, enjoy all three films in the trilogy fully uncut, uncensored, widescreen and restored on Blu-ray for the first time!

PRETTY PEACHES:
After attending her father's wedding, Peaches crashes her jeep in the forest only to wake up with complete amnesia. She is quickly rescued by two manipulative men who hope to sell her back to her family for a hefty ransom. Alex deRenzy's acclaimed classic stars Desiree Cousteau and Juliet Anderson in their screen debut, along with Joey Silvera, John Leslie, and Paul Thomas.

PRETTY PEACHES 2:
Young Peaches is curious about sex. Her boyfriend can't teach her and her mother won't so, on the advice of her father, she hits the road to visit crazy uncle Howard and his most peculiar family...

PRETTY PEACHES 3:
Peaches is feeling that her life in the trailer park is empty. On the advice of her lesbian doctor, she travels to San Francisco seeking spiritual enlightenment but soon finds herself engulfed in the bizarre world of a sex obsessed traveling Evangelist.
Private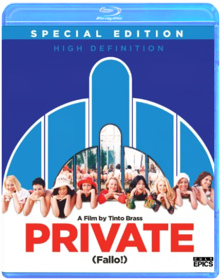 Tinto Brass
Six sexy stories of couples finding their joy in sharing with others! Directed by renowned filmmaker Tinto Brass, Private (aka DO IT) is an erotic comedy about erotically charged youthful couples who realize that nothing can bring them together as effectively as regular doses of fooling around.
Cult Epics presents the Special Edition; in new High-Definition including both the Italian language track and a newly mixed English language track.
Public Affairs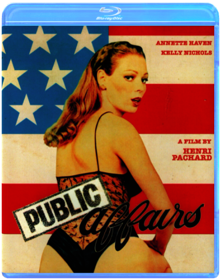 Henri Pachard
New York congressman Nicholas Stern (Paul Thomas) runs a clean campaign, or so he'd like his constituency to believe. Hoping to win a seat in the senate by promoting conservative, anti 'smut' values, Stern is in fact a ruthless hypocrite with an on-call pimp and a cold-hearted desire to win back his high school fling, Marybeth. But when Elvira Lawrence, a respected reporter, decides to do a scoop on his crooked activities, Stern begins to fear that he might be revealed for who he really is...
Putney Swope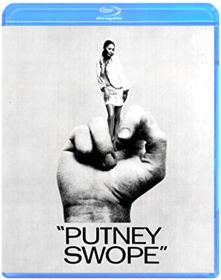 Robert Downey Sr.
The Ribald Tales of Canterbury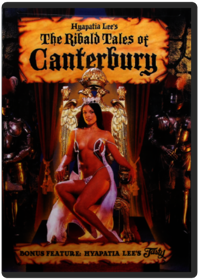 Bud Lee
Score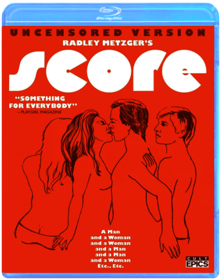 Radley Metzger
Having explored heterosexual obsessions in the critically acclaimed "Camille 2000" and "The Lickerish Quartet", erotic cult director Radley Metzger goes all the way in "SCORE," a tale of a happily married swinging couple (Claire Wilbur and Gerald Grant),
Screwballs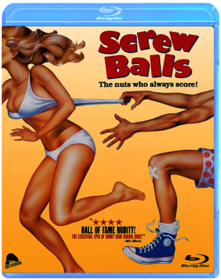 Rafal Zielinski, Roger Corman
THE RAUNCHIEST 80s SEX COMEDY OF THEM ALL

Now On DVD For The First Time Ever!

When legendary exploitation king Roger Corman decided to release the ultimate horny teen comedy, he delivered the most outrageous and hilarious boobs-and-balls epic of the decade! Welcome to Taft & Adams High, where the entire student body including campus virgin Purity Busch, chronic masturbator Melvin Jerkovski, repressed Principal
Stuckoff and blonde bombshell Bootsie Goodhead all must rise to the challenges of freshman breast exams, bikini cheerleader attacks, inappropriate uses of bowling ball holes and much more. Co-screenwriter Linda Shayne, Nanci Chambers of JAG, and Russ Meyer bosom goddess Raven DeLaCroix co-star in this infamous drive-in smash, now loaded with exclusive new Bonus Features that take you deep inside the skin-tastic classic that DVD Talk says makes PORKY S look like Proust!

EXTRAS:
Audio Commentary with Director Rafal Zielinski
CAST & CREW INTERVIEWS: Director Rafal Zielinski, Co-Writers Linda Shayne & Jim Wynorski, Star Kent Deuters and Special FX Artist Gerald Lukaniuk
Interview with Canuxsploitation Scholar Paul Corupe
Mr. Skin Talks Sex Comedies of the '80s
Deleted Scenes
Theatrical Trailer
Sex in the Comics
Anthony Spinelli
Sex World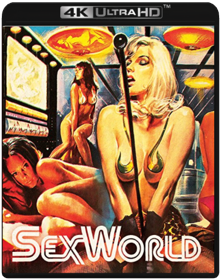 Anthony Spinelli
She Killed in Ecstasy
Jesús Franco
A young doctor kills himself after a medical committee terminates his research into human embryos, considering it too inhumane. His wife then seeks revenge on those who drove her husband to his death by luring each member of the committee into compromising situations and then killing them one by one.

Sugar Cookies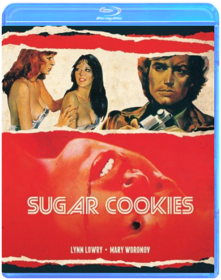 Theodore Gershuny
Lynn Lowry (Shivers, The Crazies, Score) and Mary Woronov (Death Race 2000, Eating Raoul) star in one of the most unique psychological thrillers of the 70s, Theodore Gershuny's SUGAR COOKIES.

After the mysterious death of erotic film actress Alta (Lynn Lowry) while in the company of sleazy sex-film producer Max (George Shannon), her manipulative agent Camilla (Mary Woronov) begins searching for a 'perfect replacement.' After discovering a young, aspiring actress, Julie (also Lynn Lowry), Camilla and Max slowly groom her into a mirror image of Alta, but as Julie begins to become more aware of the sinister motives of her new caretakers, she also starts fearing for her own life.

Written and produced by Lloyd Kaufman (The Toxic Avenger), SUGAR COOKIES is a blisteringly erotic Hitchcockian thriller from New York's outrageous underground film scene. Featuring Andy Warhol regular Ondine and Monique van Vooren (Flesh for Frankenstein), as well as an early appearance from sexploitation superstar Jennifer Welles, Vinegar Syndrome is proud to present this forgotten gem of early 70's exploitation cinema newly restored in 4K from its original camera negative and on blu-ray for the very first time.

Director: Theodore Gershuny
91 minutes / 1971 / Color / 1.85:1

Bonus Features:
1. New 4K Restoration from the 35mm Camera Negative
2. New video interview with Writer & Producer, Lloyd Kaufman
3. New video interview with Star Lynn Lowry
4. Interview with Star Mary Woronov
5. Original Theatrical Trailers
Taboo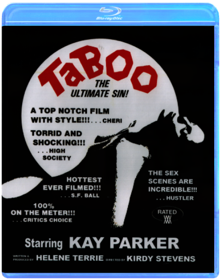 Kirdy Stevens
The Telephone Book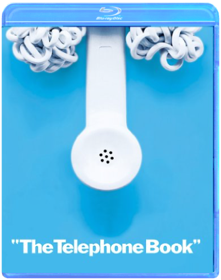 Nelson Lyon
A major, though forgotten, work from New York's underground film scene of the late 60s and early 70s, Nelson Lyon's The Telephone Book tells the story of Alice, a sex-obsessed hippie who falls in love with the world's greatest obscene phone caller and embarks on a quest to find him. Her journey introduces her to an avant-garde stag filmmaker, a manipulative psychiatrist, a lesbian housewife, and more. Photographed in high-contrast black-and-white, and punctuated with a remarkable, surreal color animated sequence, The Telephone Book is one of the greatest cult films you've probably never heard of.

Bonus Features:
1. Restored in 2K from a 35mm archival print
2. Commentary track by Producer Merv Bloch
3. Two theatrical trailers
4. Radio spots
4. Still gallery
Threads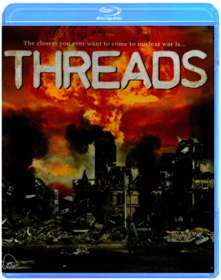 Mick Jackson
Limited Edition of Only 3500 with a Lenticular Cover

The Movie That Shook the World Restored In HD For The First Time Ever.

In September 1984, THREADS was aired on the BBC and shocked tens of millions of UK viewers. Four months later, it was broadcast in America and became the most watched basic cable program in history. After more than three decades, it remains one of the most acclaimed and shattering made–for–television movies of all time. Reece Dinsdale (Coronation Street), David Brierly (Doctor Who) and Karen Meagher, in a stunning debut performance star in this "graphic and haunting" (People Magazine) docudrama about the effects of a nuclear attack on the working –class city of Sheffield, England as the fabric of society unravels. Directed by Mick Jackson (THE BODYGUARD, TUESDAYS WITH MORRIE) from a screenplay by novelist/playwright Barry Hines (Ken Loach s KES) and nominated for seven BAFTA Awards, "The most terrifying and honest portrayal of nuclear war ever filmed" (The Guardian) has now been fully restored from a 2K scan for the first time ever.

SPECIAL FEATURES:

Audio Commentary with Director Mick Jackson, Moderated by Film Writer Kier–La Janisse and Severin Films' David Gregory
Audition For the Apocalypse: Interview with Actress, Karen Meagher
Shooting the Annihilation: Interview with Director of Photography, Andrew Dunn
Destruction Designer: Interview with Production Designer, Christopher Robilliard
Interview with Film Writer, Stephen Thrower
US Trailer
Too Naughty to Say No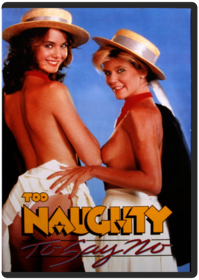 Humphry Knipe
Trashy Lady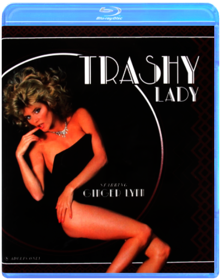 Steve Scott
Two Female Spies with Flowered Panties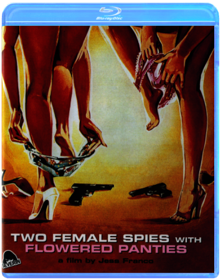 Jesús Franco
In this long-unseen shocker from "one of filmdom's most provocative creators" (The A.V. Club), the legendary Jess Franco (VAMPYROS LESBOS) pushes the limits of psycho-insanity like never before: Lina Romay (BARBED WIRE DOLLS) and Lynn Monteil (of Jean Rollin's ZOMBIE LAKE and Franco's SADOMANIA) star as a pair strippers released from prison to work undercover for the U.S. government. What follows is a deranged mélange of audacious international politics that will leave even the most obsessive Franco fanatics slack-jawed in astonishment. Olivier Mathot (CANNIBAL TERROR), Joëlle Le Quément (WOMEN BEHIND BARS) and Claude Boisson (DEVIL HUNTER) co-star in this Euro-rarity, now restored uncut in HD and loaded with exclusive Bonus Materials from the Franco archives.

Special Features:Bonus DVD Disc, Opalo de Fuego Included!Two Cats In The Canaries: An Interview With Director Jess FrancoFilmmaker Donald Farmer Interviews Longtime Franco Composer Daniel WhiteStephen Thrower On TWO FEMALE SPIESLocation Out-takesTheatrical Trailer
The Voyeur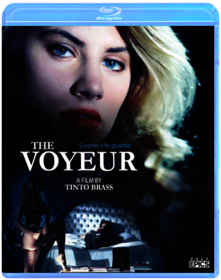 Tinto Brass
What?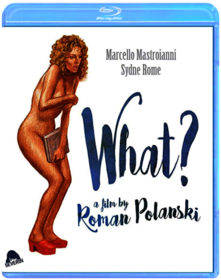 Roman Polanski
Roman Polanski described it as the ribald adventures of an innocent girl. More than four decades after its controversial release, it remains the most butchered, debated and least-seen film of the Oscar-winning director's entire career. The succulent Sydne Rome stars as an oft-naked American girl lost inside a Mediterranean villa inhabited by priests, pianists, perverts and a pimp (a deliciously bizarre performance by Marcello Mastroianni) while indulging in madcap acts that even include ping-pong. Hugh Griffith (Tom Jones), Romolo Valli (Boccaccio 70) and Polanski himself co-star in this surreal and sexy comedy, now finally restored to its original running time from a vault print reportedly stolen from the wine cellar of producer Carlo Ponti!

Special Features:Featurette: Sydne In Wonderland - Interview With Star Sydne RomeFeaturette: Memories Of A Young Pianist - Interview With Composer Claudio GizziFeaturette: A Surreal Pop Movie - Interview With Cinematographer Marcello GattiTheatrical Trailer