There Will Be Blood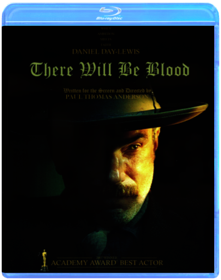 Paul Thomas Anderson
A sprawling epic of family, faith, power and oil, There Will Be Blood is set on the incendiary frontier of California's turn-of-the-century petroleum boom. The story chronicles the life and times of one Daniel Plainview (Daniel Day-Lewis), who transforms himself from a down-and-out silver miner raising a son on his own into a self-made oil tycoon. When Plainview gets a mysterious tip-off that there's a little town out West where an ocean of oil is oozing out of the ground, he heads with his son, H.W. (Dillon Freasier), to take their chances in dust-worn Little Boston. In this hardscrabble town, where the main excitement centers around the holy roller church of charismatic preacher Eli Sunday (Paul Dano), Plainview and H.W. make their lucky strike. But even as the well raises all of their fortunes, nothing will remain the same as conflicts escalate and every human value – love, hope, community, belief, ambition and even the bond between father and son – is imperiled by corruption, deception and the flow of oil.
Noah
Darren Aronofsky
Russell Crowe stars as Noah in the film inspired by the epic story of courage, sacrifice and hope. Directed by visionary filmmaker Darren Aronofsky. The film is inspired by the story of Noah. While artistic license has been taken, we believe that this film is true to the essence, values and integrity of a story that is a cornerstone of faith for millions of people worldwide. The biblical story of Noah can be found in the book of Genesis.
The Thief of Bagdad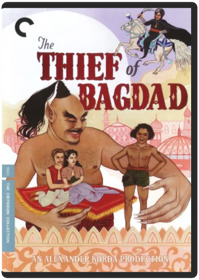 Ludwig Berger, Michael Powell, Tim Whelan, Alexander Korda, Zoltan Korda, William Cameron Menzies
Legendary producer Alexander Korda's marvel The Thief of Bagdad, inspired by The Arabian Nights, is one of the most spectacular fantasy films ever made, an eye-popping effects pioneer brimming with imagination and technical wizardry. When Prince Ahmad (John Justin) is blinded and cast out of Bagdad by the nefarious Jaffar (Conrad Veidt), he joins forces with the scrappy thief Abu (the incomparable Sabu, in his definitive role) to win back his royal place, as well as the heart of a beautiful princess (June Duprez). With its luscious Technicolor, vivid sets, and unprecedented visual wonders, The Thief of Bagdad has charmed viewers of all ages for decades.

Special Features
* - SPECIAL EDITION DOUBLE-DISC SET FEATURES:
* - New digital transfer, from restored film elements
* - Two audio commentaries: one featuring renowned directors Francis Ford Coppola and Martin Scorsese, and one with film and music historian Bruce Eder
* - Visual Effects,, a documentary about the technical achievements of The Thief of Bagdad
* - The Lion Has Wings (1940), Alexander Korda's propaganda film for the English war effort, created when The Thief of Bagdad went into production hiatus
* - Excerpts from codirector Michael Powell's audio dictations for his autobiography
* - Excerpts from a 1976 radio interview with composer Miklos Rózsa
* - Stills gallery featuring rare images of the film's production and photos shot in Dufaycolor Optional music and effects track
* - Theatrical trailer
* - PLUS: A booklet featuring new essays by film scholars Andrew Moor and Ian Christie
The Last Emperor
Bernardo Bertolucci
Bernardo Bertolucci s The Last Emperor won nine Academy Awards, unexpectedly sweeping every category in which it was nominated quite a feat for a challenging, multilayered epic directed by an Italian and starring an international cast. Yet the power and scope of the film was, and remains, undeniable the life of Emperor Pu Yi, who took the throne at age three, in 1908, before witnessing decades of cultural and political upheaval, within and without the walls of the Forbidden City. Recreating Ching-dynasty China with astonishing detail and unparalleled craftsmanship by cinematographer Vittorio Storaro and production designer Ferdinando Scarfiotti, The Last Emperor is also an intimate character study of one man reconciling personal responsibility and political legacy.

DIRECTOR-APPROVED BLU-RAY EDITION FEATURES:
Restored, high-definition digital transfer, supervised and approved by cinematographer Vittorio Storaro
DTS-HD Master Audio stereo surround soundtrack
Audio commentary by director Bernardo Bertolucci, producer Jeremy Thomas, screenwriter Mark Peploe, and composer-actor Ryuichi Sakamoto
The Italian Traveler: Bernardo Bertolucci, a 53-minute film by Fernand Mozskowicz, tracing the director s geographic influences, from Parma to China
Video images taken by Bertolucci in China
The Chinese Adventure of Bernardo Bertolucci, a 52-minute documentary that revisits the film s creation
A 47-minute documentary featuring Storaro, editor Gabriella Cristiana, costume designer James Acheson, and art director Gianni Silvestri
A 66-minute documentary exploring Bertolucci s creative process and the making of The Last Emperor
A 30-minute interview with Bertolucci from 1989
Interview with composer David Byrne
Interview with Ian Buruma examining the historical period of the film
Theatrical trailer
PLUS: A booklet featuring an essay by critic David Thomson
Children of Paradise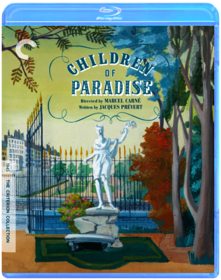 Marcel Carne
Poetic realism reached sublime heights with Children of Paradise (Les enfants du paradis), widely considered one of the greatest French films of all time. This nimble depiction of nineteenth-century Paris's theatrical demimonde, filmed during World War II, follows a mysterious woman (The Pearls of the Crown's Arletty) loved by four different men (all based on historical figures): an actor, a criminal, a count, and, most poignantly, a street mime (La ronde's Jean-Louis Barrault, in a longing-suffused performance for the ages). With sensitivity and dramatic élan, director Marcel Carné (Port of Shadows) and screenwriter Jacques Prévert (Le jour se lève) resurrect a world teeming with hucksters and aristocrats, thieves and courtesans, pimps and seers. Thanks to a major new restoration, this iconic classic looks and sounds richer and more detailed than ever.
Apocalypse Now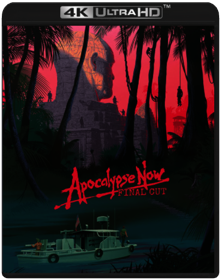 Francis Ford Coppola
Francis Ford Coppola's timeless classic comes to Blu-ray for the first time!

This 3-Disc Deluxe Edition includes Apocalypse Now and Apocalypse Now Redux in stunning new transfers supervised by Francis Ford Coppola - and presented for the first time in their original 2.35:1 theatrical aspect ratios. Also included is the feature-length making-of documentary Hearts of Darkness, presented in a new 1080p HD transfer.

Additional features include a 48-page collectible booklet with never-before-seen archives from the set, over 9 hours of bonus features, plus a storyboard gallery, image galleries, marketing archives and an original script excerpt from John Milius featuring hand-written notes from Coppola.
Godfather Collection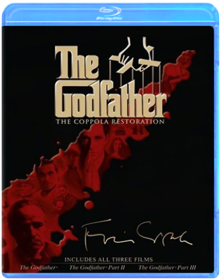 Francis Ford Coppola
THE GODFATHER: Popularly viewed as one of the best American films ever made, the multi-generational crime saga The Godfather (1972) is a touchstone of cinema: one of the most widely imitated, quoted, and lampooned movies of all time. Marlon Brando and Al Pacino star as Vito Corleone and his youngest son, Michael, respectively. It is the late 1940s in New York and Corleone is, in the parlance of organized crime, a "godfather" or "don," the head of a Mafia family. Michael, a free thinker who defied his father by enlisting in the Marines to fight in World War II, has returned a captain and a war hero. Having long ago rejected the family business, Michael shows up at the wedding of his sister, Connie (Talia Shire), with his non-Italian girlfriend, Kay (Diane Keaton), who learns for the first time about the family "business." A few months later at Christmas time, the don barely survives being shot by gunmen in the employ of a drug-trafficking rival whose request for aid from the Corleones' political connections was rejected. After saving his father from a second assassination attempt, Michael persuades his hotheaded eldest brother, Sonny (James Caan), and family advisors Tom Hagen (Robert Duvall) and Sal Tessio (Abe Vigoda) that he should be the one to exact revenge on the men responsible. After murdering a corrupt police captain and the drug trafficker, Michael hides out in Sicily while a gang war erupts at home. Falling in love with a local girl, Michael marries her, but she is later slain by Corleone enemies in an attempt on Michael's life. Sonny is also butchered, having been betrayed by Connie's husband. As Michael returns home and convinces Kay to marry him, his father recovers and makes peace with his rivals, realizing that another powerful don was pulling the strings behind the narcotics endeavor that began the gang warfare. Once Michael has been groomed as the new don, he leads the family to a new era of prosperity, then launches a campaign of murderous revenge against those who once tried to wipe out the Corleones, consolidating his family's power and completing his own moral downfall. Nominated for 11 Academy Awards and winning for Best Picture, Best Actor (Marlon Brando), and Best Adapted Screenplay, The Godfather was followed by a pair of sequels.

THE GODFATHER PART II: This brilliant companion piece to the original The Godfather continues the saga of two generations of successive power within the Corleone family. Coppola tells two stories in Part II: the roots and rise of a young Don Vito, played with uncanny ability by Robert De Niro, and the ascension of Michael (Al Pacino) as the new Don. Reassembling many of the talents who helped make The Godfather, Coppola has produced a movie of staggering magnitude and vision, and undeniably the best sequel ever made. Robert De Niro won an Oscar®; the film received six Academy Awards, including Best Picture of 1974.

THE GODFATHER PART III: One of the greatest sagas in movie history continues! In this third film in the epic Corleone trilogy, Al Pacino reprises the role of powerful family leader Michael Corleone. Now in his 60's, Michael is dominated by two passions: freeing his family from crime and finding a suitable successor. That successor could be fiery Vincent (Andy Garcia)... but he may also be the spark that turns Michael's hope of business legitimacy into an inferno of mob violence. Francis Ford Coppola directs Pacino, Garcia, Diane Keaton, Talia Shire, Eli Wallach, Sofia Coppola, Joe Montegna and others in this exciting, long-awaited film that masterfully explores the themes of power, tradition, revenge and love. Seven Academy Award® nominations, including Best Picture.
Alexander Nevsky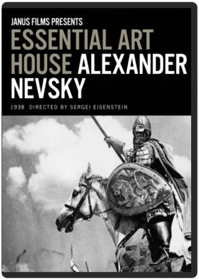 Sergei Eisenstein, Dmitri Vasilyev
Sergei Eisenstein, long regarded as a pioneer of film art, changed cinematic strategies halfway through his career. Upon returning from Hollywood and Mexico in the late 1930s, he left behind the densely edited style of celebrated silents like Battleship Potemkin and October, turning instead to historical sources, contradictory audiovisuals, and theatrical sets for his grandiose yet subversive sound-era work. This trio of rousing action epics reveals a deeply unsettling portrait of the Soviet Union under Stalin, and provided battle-scene blueprints for filmmaking giants from Laurence Olivier in Henry V to Akira Kurosawa in Seven Samurai.
Ivan the Terrible, Part II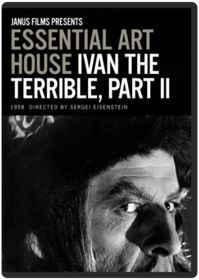 Sergei M. Eisenstein
PART TWO OF SERGEI EISENSTEIN'S TWO-PART EPIC CHRONICLING THE LIFE OF THE 16TH CENTURY TSAR, IVAN GROZNY, IS ONE OF FILM'S MOST ARTISTIC AND ABSORBING CREATIONS. OVER THREE YEARS IN THE MAKING, IVAN THE TERRIBLE FEATURES AN OPERATIC SCORE BY THE ESTEEMED SOVIET COMPOSER SERGEI PROKOFIEV.
Braveheart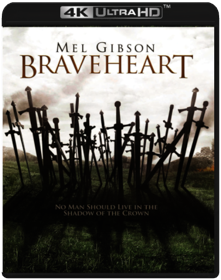 Mel Gibson
Caligula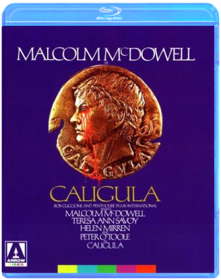 Bob Guccione, Giancarlo Lui, Tinto Brass
The decadent side of high definition! Before Rome... Before Gladiator... The most controversial film of all time as you've never experienced it before! Combining lavish spectacle and award-winning stars, this landmark production was shrouded in secrecy since its first day of filming. Now, this unprecedented edition presents a more revealing Caligula than ever before, with a high-definition transfer from negative elements and hours of never-before-seen bonus material!
Aguirre, Wrath of God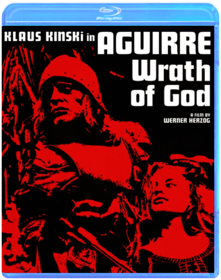 Werner Herzog
Quick Shipping !!! New And Sealed !!! This Disc WILL NOT play on standard US DVD player. A multi-region PAL/NTSC DVD player is request to view it in USA/Canada. Please Review Description.
Lord of the Rings: Fellowship of the Ring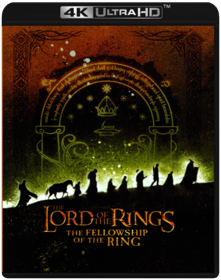 Peter Jackson
Quick Shipping !!! New And Sealed !!! This Disc WILL NOT play on standard US DVD player. A multi-region PAL/NTSC DVD player is request to view it in USA/Canada. Please Review Description.
The Lord of the Rings: The Return of the King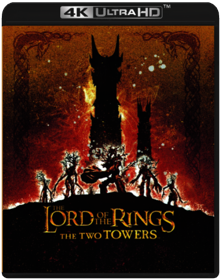 Peter Jackson
The Lord of the Rings: The Two Towers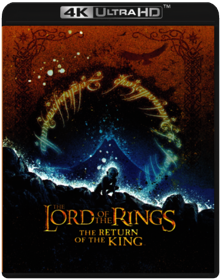 Peter Jackson
Lord of the Rings Extended Two Towers
The Human Condition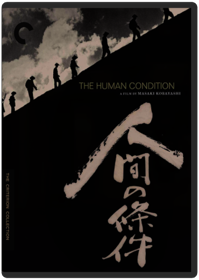 Masaki Kobayashi
Human Condition (Cc)
2001: A Space Odyssey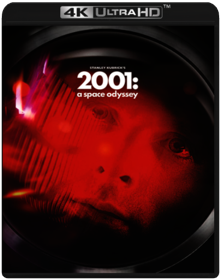 Stanley Kubrick
Barry Lyndon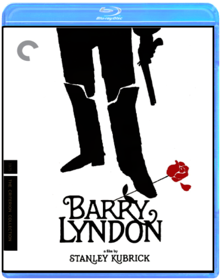 Stanley Kubrick
Stanley Kubrick bent the conventions of the historical drama to his own will in this dazzling vision of brutal aristocracy, adapted from a novel by William Makepeace Thackeray. In picaresque detail, Barry Lyndon chronicles the adventures of an incorrigible trickster (Ryan O'Neal) whose opportunism takes him from an Irish farm to the battlefields of the Seven Years' War and the parlors of high society. For the most sumptuously crafted film of his career, Kubrick recreated the decadent surfaces and intricate social codes of the period, evoking the light and texture of eighteenth-century painting with the help of pioneering cinematographic techniques and lavish costume and production design, all of which earned Academy Awards. The result is a masterpiece a sardonic, devastating portrait of a vanishing world whose opulence conceals the moral vacancy at its heart.

TWO-BLU-RAY SPECIAL EDITION FEATURES
- New 4K digital restoration, with uncompressed monaural soundtrack
- Alternate 5.1 surround DTS-HD Master Audio soundtrack
- New documentary featuring cast and crew interviews as well as excerpts from a 1976
audio interview with director Stanley Kubrick
- New program about the film's groundbreaking visuals, featuring focus puller Douglas Milsome and gaffer Lou Bogue, as well as excerpts from a 1980 interview with cinematographer John Alcott
- New program about Academy Award winning production designer Ken Adam with historian Sir Christopher Frayling
- New interview with editor Anthony Lawson
- French television interview from 1976 with Oscar-winning costume designer Ulla-Britt Soderlund
- New interview with critic Michel Ciment
- New interview with actor Leon Vitali about the 5.1 surround soundtrack, which he cosupervised
- New piece analyzing the fine-art-inspired aesthetics of the film with art curator Adam Eaker
- PLUS: An essay by critic Geoffrey O'Brien and two pieces about the film from the March 1976 issue of American Cinematographer
Full Metal Jacket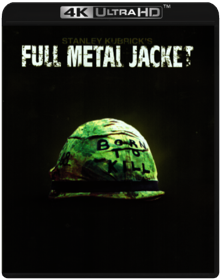 Stanley Kubrick
Full Metal Jacket: Deluxe Edition (BD)
Spartacus
Stanley Kubrick
Ran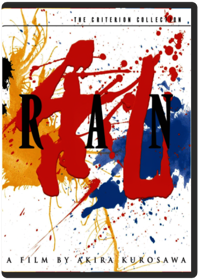 Akira Kurosawa
RAN, THE CRITERION COLLECTION
Seven Samurai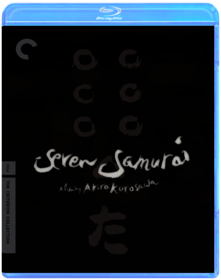 Akira Kurosawa
One of the most thrilling movie epics of all time, SEVEN SAMURAI (Shichinin no samurai) tells the story of a sixteenth-century village whose desperate inhabitants hire the eponymous warriors to protect them from invading bandits. This three-hour ride from Akira Kurosawa (Rashomon, Yojimbo, Ran)—featuring legendary actors Toshiro Mifune (Stray Dog, Yojimbo) and Takashi Shimura (Ikiru, The Hidden Fortress)—seamlessly weaves philosophy and entertainment, delicate human emotions and relentless action, into a rich, evocative, and unforgettable tale of courage and hope.
Metropolis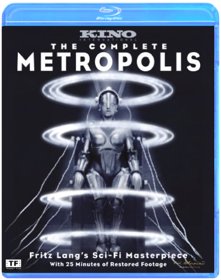 Fritz Lang
Doctor Zhivago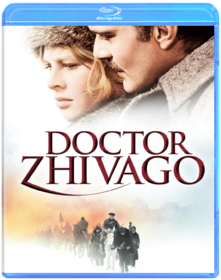 David Lean
David Lean's Doctor Zhivago is an exploration of the Russian Revolution as seen from the point of view of the intellectual, introspective title character (Omar Sharif). As the political landscape changes, and the Czarist regime comes to an end, Dr.Zhivago's relationships reflect the political turmoil raging about him. Though he is married, the vagaries of war lead him to begin a love affair with the beautiful Lara (Julie Christie). But he cannot escape the machinations of a band of selfish and cruel characters: General Strelnikov (Tom Courtenay), a Bolshevik General; Komarovsky (Rod Steiger), Lara's former lover; and Yevgraf (Alec Guinness), Zhivago's sinister half-brother. This epic, sweeping romance, told in flashback, captures the lushness of Moscow before the war and the violent social upheaval that followed. The film is based on the Pulitzer Prize-winning novel by Boris Pasternak.
Lawrence of Arabia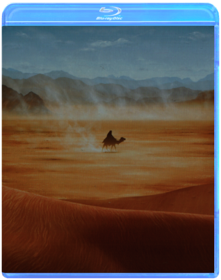 David Lean
LAWRENCE OF ARABIA 50TH ANNIVERSARY EDITION Winner of 7 Academy Awards® including Best Picture of 1962, LAWRENCE OF ARABIA stands as one of the most timeless and essential motion picture masterpieces. The greatest achievement of its legendary, Oscar®-winning director, David Lean (1962, Lawrence of Arabia: 1957 the Bridge on the River Kwai), the film stars Peter O'Toole — in his career-making performance — as T.E. Lawrence, the audacious World War I British army officer who heroically united rival Arab desert tribes and led them to war against the mighty Turkish Empire. Newly restored and re-mastered at 4K resolution, the massive scope and epic action of the Director's Cut of LAWRENCE OF ARABIA can now be experienced like never before in this landmark 50th Anniversary Edition.
Ride with the Devil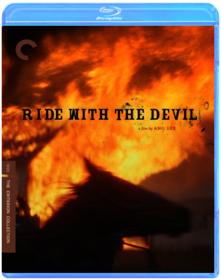 Ang Lee
Ride with the Devil follows four people fighting for truth & justice amidst the turmoil of the American Civil War. The action takes us to no man's land on the Missouri/Kansas border where a staunch loyalist (Ulrich), an immigrant's son (Maguire), a freed slave (Wright) and a young widow (Jewel) learn how to survive in a place without rules and redefine the meaning of bravery and honor.
The Man with No Name Trilogy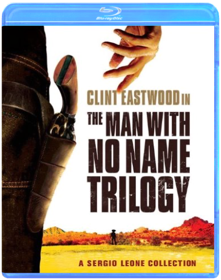 Sergio Leone
Sergio Leone "spaghetti westerns" did not simply add a new chapter to the genre…they reinvented it. From his shockingly violent and stylized breakthrough, A Fistful of Dollars, to the film Quentin Tarantino calls "the best-directed movie of all time," The Good, the Bad and the Ugly, Leone's vision did for westerns what talkies did for all movies back in the 1920s: it elevated them to an entirely new art form. Fully restored, presented in high definition with their best-ever audio, and including audio commentaries, featurettes and more, these films are much more than the definitive Leone collection...they are the most ambitious and influential westerns ever made.

A Fistfull Of Dollars
Clint Eastwood's legendary "Man With No Name" makes his powerful debut in this thrilling, action-packed classic in which he manipulates two rival bands of smugglers and sets in motion a plan to destroy both in a series of brilliantly orchestrated setups, showdowns and deadly confrontations.

For A Few Dollars More
Oscar® Winner Clint Eastwood** continues his trademark role in this second installment of the trilogy, this time squaring off with Indio, the territory's most treacherous bandit. But his ruthless rival, Colonel Mortimer (Lee Van Cleef, High Noon), is determined to bring Indio in first...dead or alive!

The Good, The Bad And The Ugly
The invincible "Man With No Name" (Eastwood) aligns himself with two gunslingers (Lee Van Cleef and Eli Wallach) to pursue a fortune in stolen gold. But teamwork doesn't come naturally to such strong-willed outlaws, and they soon discover that their greatest challenge may be to stay focused – and stay alive – in a country ravaged by war.
Dune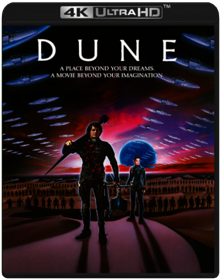 David Lynch
Dazzling special effects, unforgettable images and powerful performances highlight David Lynch's stunning film version of Frank Herbert's classic science-fiction epic about an intergalactic warrior's messianic rise. Starring Kyle MacLachlan, José Ferrer, Max von Sydow, Oscar® winner Linda Hunt and Sting, Dune is the ultimate adventure experience that goes beyond the imagination.
The Thin Red Line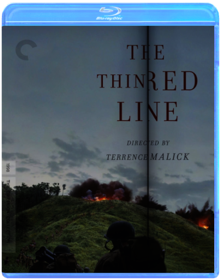 Terrence Malick
THIN RED LINE (BLU RAY) DRAMA
Cleopatra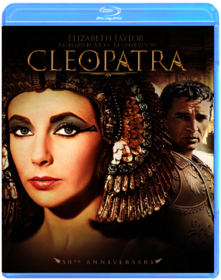 Joseph Mankiewicz
Celebrate the 50th Anniversary of this epic spectacle - its opulence and sweeping grandeur have never been more glorious. Elizabeth Taylor stars as Cleopatra, the glamorous and cunning queen of Egypt. To secure her hold on power, she seduces the rulers of Rome, only to meet her match in Mark Antony, played by Richard Burton. Their passionate romance could decide the fate of the world's greatest empires.
The Last of the Mohicans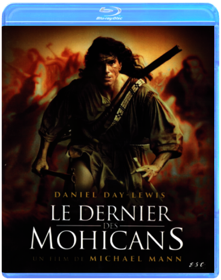 Michael Mann
An epic adventure and passionate romance unfold against the panorama of a frontier wilderness ravaged by war. Academy Award(R) winner Daniel Day-Lewis (Best Actor in 1989 for My Left Foot) stars as Hawkeye, rugged frontiersman and adopted son of the Mohicans, and Madeleine Stowe is Cora Munro, aristocratic daughter of a proud British Colonel. Their love, tested by fate, blazes amidst a brutal conflict between the British, the French and Native American allies that engulfs the majestic mountains and cathedral-like forests of Colonial America.
Conan the Barbarian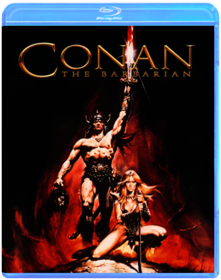 John Milius
Following his parents' savage murder, young Conan (Arnold Schwarzenegger) is captured by the cold-blooded Thulsa Doom (James Earl Jones) and spends the next fifteen years in agony, first chained to the Wheel of Pain and then enslaved as a Pit Fighter. Rather than allowing this brutal fate to conquer him, Conan builds an incomparable body and an indomitable spirit—both of which he needs when he suddenly finds himself a free man. Aided by his companions Subotai the Mongol (Gerry Lopez) and Valeria, Queen of Thieves (Sandahl Bergman), Conan sets out to solve the "riddle of steel," seize ultimate power and, finally, take revenge on the warlord who killed his family.
Cloud Atlas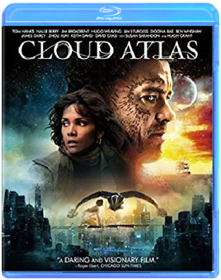 David Mitchell, Lana Wachowski, Andy Wachowski, Tom Tykwer
Dunkirk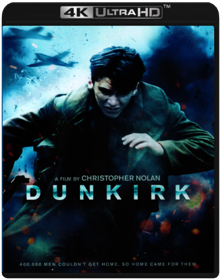 Christopher Nolan
Interstellar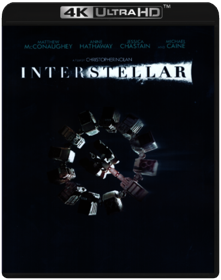 Christopher Nolan
Henry V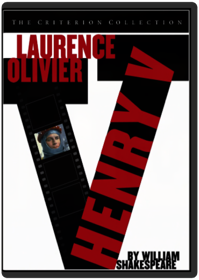 Laurence Olivier
William Shakespeare's play depicting the King of England leading his army to win at Agincourt.
Richard III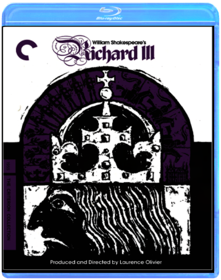 Laurence Olivier
With RICHARD III, director, producer, and star Laurence Olivier (Hamlet) brings Shakespeare's masterpiece of Machiavellian villainy to mesmerizing cinematic life. Olivier is diabolically captivating as Richard, Duke of Gloucester, who, through a set of murderous machinations, steals the crown from his brother Edward. The supporting cast—including Ralph Richardson (Fallen Idol), John Gielgud (Arthur), and Claire Bloom (The Spy Who Came in from the Cold)—is just as impressive. Filmed in VistaVision and Technicolor, RICHARD III is one of the most visually inspired of all big-screen Bard adaptations.
Lola Montes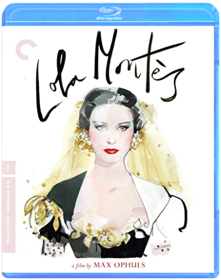 Max Ophuls
The 19th-century courtesan recalls Franz Liszt and the king of Bavaria. Director Max Ophuls' last film.
Das Boot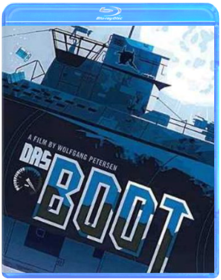 Wolfgang Petersen
It is 1942 and the German submarine fleet is heavily engaged in the so called "Battle of the Atlantic" to harass and destroy English shipping. With better escorts of the Destroyer Class, however, German U-Boats have begun to take heavy losses. Das Boot is the story of one such U-Boat crew, with the film examining how these submariners maintained their professionalism as soldiers, attempted to accomplish impossible missions, while all the time attempting to understand and obey the ideology of the government under which they served.
Tess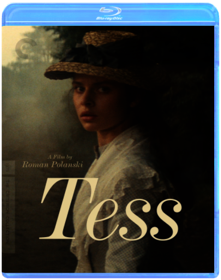 Roman Polanski
New in the factory-sealed shrinkwrap. Tracking is included for U.S. orders.
Watership Down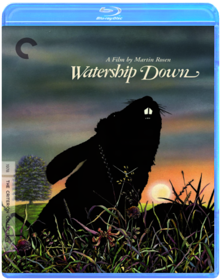 Martin Rosen
With this passion project, screenwriter-producer-director Martin Rosen brilliantly achieved what was thought difficult, if not impossible: a faithful big-screen adaptation of Richard Adams's classic British dystopian novel about a community of rabbits seeking safety and happiness after their warren comes under terrible threat. With its naturalistic hand-drawn animation, dreamily expressionistic touches, gorgeously bucolic background design, and elegant voice work from such superb English actors as John Hurt (The Elephant Man), Ralph Richardson (The Fallen Idol), Richard Briers (Much Ado About Nothing), and Denholm Elliott (Raiders of the Lost Ark), Watership Down is an emotionally arresting, dark-toned allegory about freedom amid political turmoil.
Patton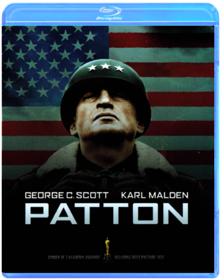 Franklin J. Schaffner
The Aviator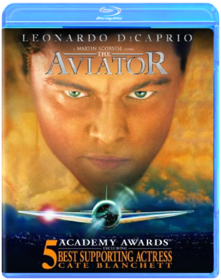 Martin Scorsese
Aviator, The (BD)
Casino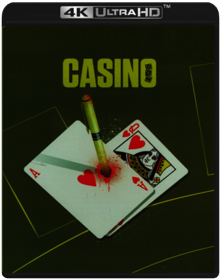 Martin Scorsese
Robert De Niro, Sharon Stone and Joe Pesci star in director Martin Scorsese's riveting look at how blind ambition, white-hot passion and 24-karat greed toppled an empire. Las Vegas, 1973, is the setting for this fact-based story about the Mob's multimillion-dollar casino operation, where fortunes and lives were made and lost with a roll of the dice.
Gangs of New York
Martin Scorsese
An epic tale of vengeance and survival Gangs of New York now hits harder than ever on Blu-ray Disc. Directed by Academy Award winner Martin Scorsese (2006, Best Director, The Departed), this motion picture event stars two-time Oscar winner Daniel Day-Lewis (1989, Best Actor My Left Foot; 2007, Best Actor, There Will Be Blood), Leonardo DiCaprio and Cameron Diaz. Feel your heart pound while weapons and cultures clash in a chaotic symphony of life and death. Surrender to the tumultuous atmosphere of 1860s New York as phenomenal sound and stunning visual clarity transport you back in time. Prepare to experience Scorsese s masterpiece as never before on Blu-ray high definition.

Bonus Features include: Costume Design Featurette, Teaser Trailer, Set Design Featurette, History Of The Five Points Featurette, Exploring The Sets Of GANGS OF NEW YORK With Multiple Angles Utilizing 360 Degree Shots of The Sets, U2 Music Video The Hands That Built America, Discovery Channel Special Uncovering The Real Gangs Of New York, The Five Points Study Guide: Luc Sante Introduction And Five Points Vocabulary, Feature Commentary With Martin Scorsese, Theatrical Trailer
The Last Temptation of Christ
Martin Scorsese
The Last Temptation of Christ, by Martin Scorsese (Raging Bull), is a towering achievement. Though it initially engendered enormous controversy, the film can now be viewed as the remarkable, profoundly personal work of faith that it is. This fifteen-year labor of love, an adaptation of Nikos Kazantzakis's landmark novel that imagines an alternate fate for Jesus Christ, features outstanding performances by Willem Dafoe (Antichrist), Barbara Hershey (Hannah and Her Sisters), Harvey Keitel (Mean Streets), Harry Dean Stanton (Paris, Texas), and David Bowie (The Man Who Fell to Earth); bold cinematography by the great Michael Ballhaus (Broadcast News); and a transcendent score by Peter Gabriel.
Gladiator
Ridley Scott
300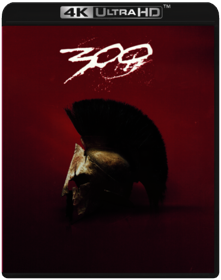 Zack Snyder
The epic graphic novel by Frank Miller (Sin City) assaults the screen with the blood, thunder and awe of its ferocious visual style faithfully recreated in an intense blend of live-action and CGI animation. Retelling the ancient Battle of Thermopylae, it depicts the titanic clash in which King Leonidas (Gerard Butler) and 300 Spartans fought to the death against Xerxes (Rodrigo Santoro) and his massive Persian army. Experience history at swordpoint. And moviemaking with a cutting edge.
Empire of the Sun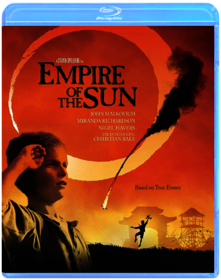 Steven Spielberg
Saving Private Ryan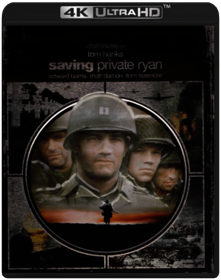 Steven Spielberg
Schindler's List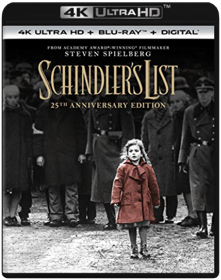 Steven Spielberg
Commemorate the 25th Anniversary of Steven Spielberg's cinematic masterpiece, Schindler's List, one of the most historically significant films of all time. Winner of seven Academy Awards including Best Picture and Best Director, this incredible true story follows the enigmatic Oskar Schindler (Liam Neeson), who saved the lives of more than 1,100 Jews during the Holocaust. It is the triumph of one man who made a difference and the drama of those who survived one of the darkest chapters in human history because of what he did. Meticulously restored from the original film negative in pristine 4K resolution and supervised by Steven Spielberg, Schindler's List is a powerful story whose lessons of courage and faith continue to inspire generations.
Alexander Revisited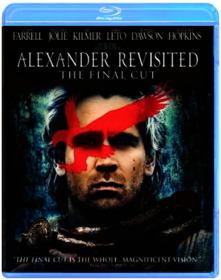 Oliver Stone
Alexander Revisited: (Unrated) Final Cut, The (Dbl BD)
Platoon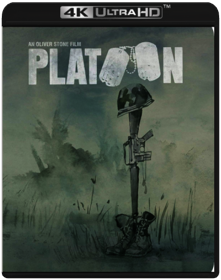 Oliver Stone
Winner* of 4 Academy Awards®, including Best Picture, and based on the first-hand experience of Oscar®-winning director Oliver Stone, Platoon is powerful, intense and starkly brutal. "Harrowingly realistic and completely convincing" (Leonard Maltin), it is "a dark, unforgettable memorial" (The Washington Post) to every soldier whose innocence was lost in the war-torn jungles of Vietnam. Chris Taylor (Charlie Sheen) is a young, naive American who, upon his arrival in Vietnam, quickly discovers that he must do battle not only with the Viet Cong, but also with the gnawing fear, physical exhaustion and intense anger growing within him. While his two commanding officers (Oscar®-nominated Tom Berenger and Willem Dafoe) draw a fine line between the war they wage against the enemy and the one they fight with each other, the conflict, chaos and hatred permeate Taylor, suffocating his realities and numbing his feelings to man's highest value life.
The Bridge on the River Kwai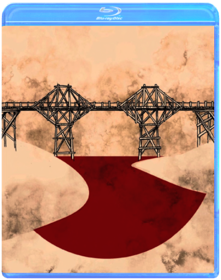 Peter Taylor, David Lean
Spectacularly produced, and the winner of seven Academy Awards® (1957), including Best Picture, Best Director, and Best Actor (Alec Guinness), The Bridge on the River Kwai continues to be one of the most memorable cinematic experiences of all time. Now, for the first time on Blu-ray, following an extensive all-new 4K digital restoration from the original negative, with newly restored 5.1 audio, experience director David Lean's masterpiece as you never have before.
Ben-Hur
Lew Wallace, William Wyler
Ben-Hur: 50th Anniversary Edition (BD)
Shadow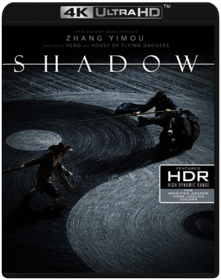 Zhang Yimou
With SHADOW, director Zhang Yimou (HERO, HOUSE OF FLYING DAGGERS) once again pushes the boundaries of wuxia action to create a film like no other, masterfully painting a canvas of inky blacks and greys punctuated with bursts of color from the blood of the defeated. In a kingdom ruled by a young and unpredictable king, the military commander has a secret weapon: a shadow , a look-alike who can fool both his enemies and the King himself. Now he must use this weapon in an intricate plan that will lead his people to victory in a war that the King does not want.

Language: Mandarin, English Dub
Subtitles: Chinese, English
Hero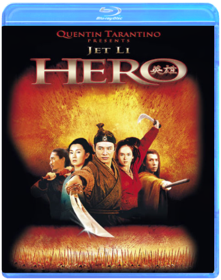 Yimou Zhang
Hero starring martial arts legend Jet Li in a visually stunning martial arts epic where a fearless warrior rises up to defy an empire and unite a nation! With supernatural skill ... and no fear ... a nameless soldier (Jet Li) embarks on a mission of revenge against the fearsome army that massacred his people. Now, to achieve the justice he seeks, he must take on the empire's most ruthless assassins and reach the enemy he has sworn to defeat! Acclaimed by critics and honored with numerous awards, Hero was nominated for both an Oscar® (2002 Best Foreign Language Film)and Golden Globe!
The Deer Hunter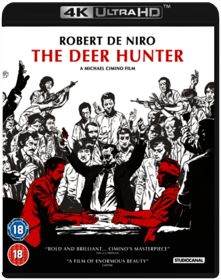 Peter Zinner, Michael Cimino
Winner of five Academy Awards®, including Best Picture and Best Director, and one of AFI's Top 100 Films of All Time, The Deer Hunter follows a group of Pennsylvania steelworkers from their blue-collar lives, hunting in the woods of the Alleghenies, to the hells of Southeast Asia during the Vietnam War. Academy Award® winners Robert De Niro and Christopher Walken star in this unforgettable saga of friendship and courage. Experience the brutality of war and the depths of emotional strain on the human spirit in this extraordinarily powerful film classic.