The Before Trilogy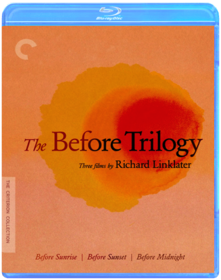 Richard Linklater
Gattaca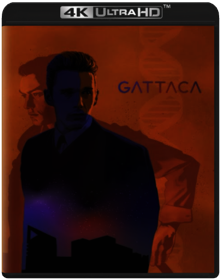 Andrew Niccol
BLURAY Special Edition
Tape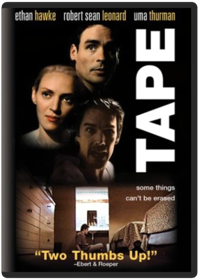 Richard Linklater
Ethan Hawke, Robert Sean Leonard, Uma Thurman - Director: Richard Linklater
Training Day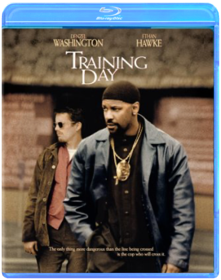 Antoine Fuqua
DVD Features:
Alternate endings
Audio Commentary
DVD ROM Features
Deleted Scenes
Documentary
Filmographies
Music Video
Theatrical Trailer
Waking Life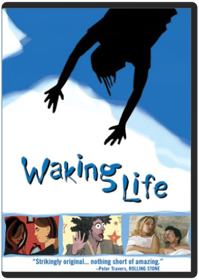 Richard Linklater
From the director of Slacker and Dazed and Confused comes one of the most imaginative animated features ever made. This funny, ingenious film, which Rolling Stone Magazine calls "nothing short of amazing," explores the fascinating question: "Are we sleep-walking through our waking state or wake- walking through our dreams"? Join Wiley Wiggins as he searches for answers to lifes most important questions in a world that may or may not be reality in the "most visually alive movie of the year." (Roger Ebert, Chicago Sun Times)
Lord of War
Andrew Niccol
Nicolas Cage, Ethan Hawke. A shrewd Ukranian immigrant living in Brooklyn is really a dangerous international arms dealer who has successfully avoided capture by an unwavering Interpol agent for over 20 years but lately has been unsuccessful at avoiding his own conscience. 2005/color/122 min/R.
Before the Devil Knows You're Dead
Sidney Lumet
Master filmmaker Sidney Lumet directs this absorbing suspense thriller about a family facing the worst enemy of all itself. Oscar®-winner Philip Seymour Hoffman plays Andy, an overextended broker who lures his younger brother, Hank (Ethan Hawke) into a larcenous scheme: the pair will rob a suburban mom-and-pop jewelry store that appears to be the quintessential easy target. The problem is, the store owners are Andy and Hank s actual mom and pop and, when the seemingly perfect crime goes awry, the damage lands right at their doorstep. Oscar-winner Marisa Tomei plays Andy s trophy wife, who is having a clandestine affair with Hank. The stellar cast also includes Albert Finney as the family patriarch who pursues justice at all costs, completely unaware that the culprits he is hunting are his own sons. A classy, classic heist-gone-wrong drama in the tradition of The Killing and Lumet s own The Anderson Tapes, BEFORE THE DEVIL KNOW YOU RE DEAD is smart enough to know that we often have the most to fear from those who are near and dear.
Boyhood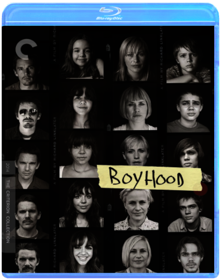 Richard Linklater
Boyhood (The Criterion Collection) [Blu-ray] [Blu-ray] [2016] ...
Valerian and the City of a Thousand Planets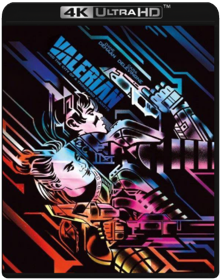 Luc Besson
Based on the groundbreaking comic book series which inspired a generation of artist, writers, and filmmarker, VALERIAN AND THE CITY OF A THOUSAND PLANETS is the visually spectacular new adventure film from Luc Besson.

In the 28th century, Valerian (DeHaan) and Laureline (Delevingne) are a team of special operatives charged with maintaining order throughout the human territories. Under assignment from the Minister of Defense, the two embark on a mission to the astonishing city of Alpha an ever-expanding metropolis where species from all over the universe have converged over centuries to share knowledge, intelligence, and cultures with each other. There is a mystery at the center of Alpha, a dark force which threatens the peaceful existence of the City of a Thousand Planets, and Valerian and Laureline must race to identify the marauding menace and safeguard not just Alpha, but the future of the universe.