Freaks and Geeks - The Complete Series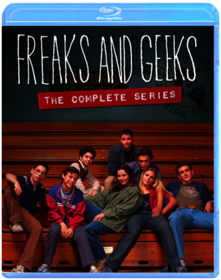 Judd Apatow, Paul Feig
What high school was like for the rest of us.

The modern classic, Freaks And Geeks, arrives on Blu-ray at last! Set in 1980 at the fictional McKinley High in Detroit, Freaks And Geeks focused on two groups of outsiders: the stoners, tough kids and bad girls; and the brains, nerds and squares. Although this Emmy award-winning series ran for only one season, it has remained a cult favorite and a benchmark of quality television.

A funny and authentic portrait of high school life with all of its horrors and triumphs, Freaks And Geeks resonates with anybody who has ever felt like they don' quite fit in. The series' legacy) including the ongoing success of many of its key personnel, from creator Paul Feig (Bridesmaids), to executive producer Judd Apatow (The 40-Year-Old Virgin), to cast members such as Linda Cardellini, Seth Rogen, James Franco, and Jason Segel) is undoubtedly secure in the hearts and minds of its passionate (and ever-growing) fanbase.

Jam-packed with a treasure trove of extras, this Blu-ray collection also features all eighteen episodes in both original broadcast aspect ratio and a special widescreen presentation. Join Shout! Factory in celebrating this one-of-a-kind series with a set you' Geek out over.
127 Hours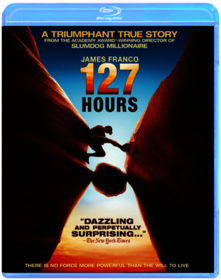 Danny Boyle
From Academy Award®-winning director Danny Boyle (Slumdog Millionaire) comes the powerfully uplifting true story of one man's struggle to survive against mountainous odds. Aron Ralston (James Franco) has a passion for all things outdoors. But when a falling boulder traps him in a remote Utah canyon, a thrill-seeker's adventure becomes the challenge of a lifetime. Over the next five days, Ralston embarks on a remarkable personal journey in which he relies on the memories of family and friends—as well as his own courage and ingenuity—to turn adversity into triumph!
Spring Breakers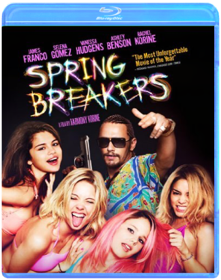 Harmony Korine
Four frustrated college girlfriends (Selena Gomez, Vanessa Hudgens, Ashley Benson and Rachel Korine) plot to fund their best spring break ever by burglarizing a fast-food shack. But that's only the beginning... during a night of partying, the girls get arrested. Hungover a nd clad only in bikinis, the girls appear before a judge and get bailed out unexpectedly by Alien (James Franco), an infamous local dealer who takes them on the wildest spring-break trip in history.
This is the End
Seth Rogen, Evan Goldberg
While attending a party at James Franco's house, Seth Rogen, Jay Baruchel and many other celebrities are faced with the apocalypse.