All That Jazz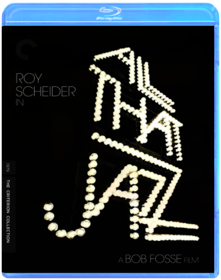 Bob Fosse
Criterion version of the iconic dance film . . .
Tootsie
Sydney Pollack
BLU-RAY SPECIAL EDITION FEATURES: New 4K digital restoration, with uncompressed monaural soundtrack Audio commentary featuring director Sydney Pollack, taken from Criterion's 1991 laserdisc edition of the film New interview with comedy writer Phil Rosenthal Interview with Dorothy Michaels by film critic Gene Shalit, from the film's production Making of "Tootsie," a 1982 documentary directed by Rocky Lang A Better Man: The Making of "Tootsie," a 2007 documentary directed by Charles Kiselyak and featuring interviews with Pollack; actors Dabney Coleman, Teri Garr, Hoffman, and Jessica Lange; and writers Larry Gelbart and Murray Schisgal Screen and wardrobe test footage of Hoffman Deleted scenes and trailers PLUS: An essay by critic Michael Sragow More!
Cape Fear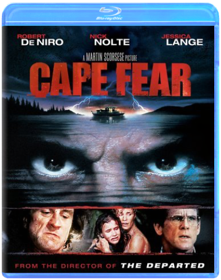 Martin Scorsese
Academy Award-winning director Martin Scorsese brings heart-pounding suspense to one of the most acclaimed thrillers of all time in Cape Fear. Earning an Academy Award nomination for his brilliant performance, Robert De Niro stars as vicious psychopath Max Cady who emerges after being imprisoned for fourteen years with a single-minded mission - to seek revenge on his attorney Sam Bowden (Nick Nolte). Realizing he is legally powerless to protect his beautiful wife Leigh (Jessica Lange) and his troubled teenage daughter Danielle (Juliette Lewis) against Max's relentless psychological torment, Sam resorts to unorthodox measures, leading to an unforgettable, action-packed showdown on Cape Fear.
Titus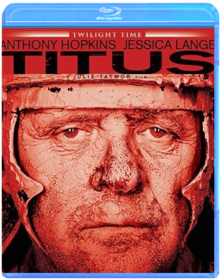 Julie Taymor
LANGUAGE: English
VIDEO: 1080p High Definition / 2.35:1
AUDIO: English 5.1 DTS-HD MA / English 2.0 DTS-HD MA
SUBTITLES: English SDH
1999 / Color
162 MINUTES
RATED: R
REGION FREE

Special Features: Isolated Score Track / Audio Commentary with Director Julie Taymor / Audio Commentary with Composer Elliot Goldenthal / Audio Commentary with Actors Anthony Hopkins and Harry Lennix / Making-of Documentary / Q & A with Julie Taymor / Penny Arcade Nightmares / Trailers and TV Spots