Halloween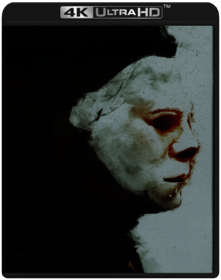 John Carpenter
Jamie Lee Curtis, Donald Pleasence. Directed by John Carpenter. In this horror classic, an escaped psychotic murderer who killed his sister on Halloween is about to relive his crime. 1978/color/92 min/R.
Escape from New York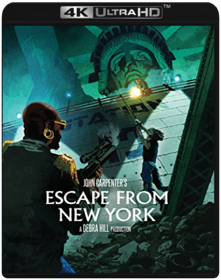 John Carpenter
A thrilling landmark film that jolts along at a breakneck pace, Escape From New York leapt to cult status with high-octane action, edge-of-your-seat suspense and the mind-blowing vision of lone warrior Snake Plissken (Kurt Russell) battling his way out of a post-apocalyptic Manhattan!

In a world ravaged by crime, the entire island of Manhattan has been converted into a walled prison where brutal prisoners roam. But when the US president (Donald Pleasence) crash-lands inside, only one man can bring him back: notorious outlaw and former Special Forces war hero Snake Plissken (Russell). But time is short. In 24 hours, an explosive device implanted in his neck will end Snake' mission (and his life) unless he succeeds!
The Thing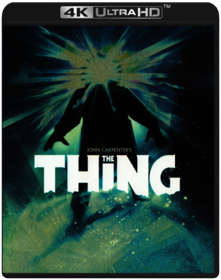 John Carpenter
Special Features Include:

-2K scan of the inter-positive supervised and approved by director of photography Dean Cundey
-4.1 created from the original 70MM Six Track Dolby Stereo soundtrack
-Audio Commentary with director of photography Dean Cundey
-Audio Commentary by director John Carpenter and actor Kurt Russell
-"The Men of Outpost 31:" Interviews with Keith David, Thomas Waites, Peter Maloney, and more
-"Assembling and Assimilation:" An interview with editor Todd Ramsay
-"Behind the Chameleon:" Interviews with visual effects artists Peter Kuran and Susan Turner, special make-up effects artist Rob Burman, and Brian Wade and more
-"Sounds from the Cold:" Interviews with supervising sound editor David Lewis Yewdall and special sound effects designer Alan Howarth
-"Between the Lines:" An interview with novelization author Alan Dean Foster
-"John Carpenter's The Thing: Terror Takes Shape:" A documentary on the making of THE THING featuring interviews with John Carpenter, Kurt Russell, special effects make-up designer Rob Bottin, legendary matte artist Albert Whitlock, and members of the cast and crew (80 minutes – SD)
-Outtakes (5 minutes - SD)

-Vintage featurettes from the electronic press kit featuring interviews with John Carpenter, Kurt Russell, and Rob Bottin (12 minutes - SD)
-Vintage featurettes "The Making of a Chilling Tale" and "The Making of THE THING" (1982 – 14 minutes - SD)
-Vintage Product Reel – contains a promotional condensed version of the film with additional footage not in the film (19 minutes - SD)

-Vintage Behind-the-Scenes footage (2 minutes - SD)
-Annotated Production Archive – Production Art and Storyboards, Location Scouting, Special Make-up Effects, Post Production (48 minutes - SD)
-Network TV Broadcast version of THE THING (92 minutes - SD)
-Teaser Trailer
-Theatrical Trailers (U.S. and German Trailer)
-TV spots
-Radio Spots
-Still Gallery (behind-the-scenes photos, posters and lobby cards)
Big Trouble in Little China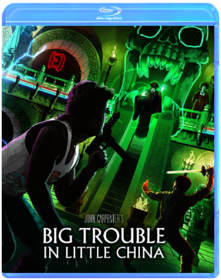 John Carpenter
A trucker and a lawyer become trapped in a sorcerer's empire beneath San Francisco's Chinatown.
They Live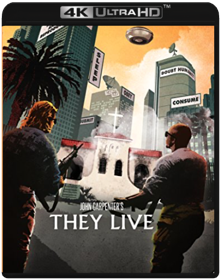 John Carpenter
They influence our decisions without us knowing it. They numb our senses without us feeling it. They control our lives without us realizing it. They Live.

Horror master John Carpenter (Halloween, The Thing) directs this heart-pounding thriller in which aliens are systematically gaining control of the Earth by masquerading as humans and lulling the public into submission. Humanity's last chance lies with a lone drifter who stumbles upon a harrowing discovery: a unique pair of sunglasses that reveals the terrifying and deadly truth.