Much Ado About Nothing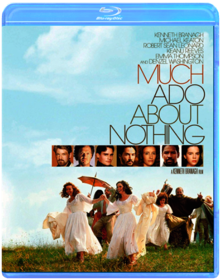 Kenneth Branagh
A military war has just ended, but the merry war between Beatrice (Emma Thompson) and Benedick (Branagh) rages on! Can their friends trick them into making love instead? For that matter, can another couples devotion survive the evil Don Johns (Keanu Reeves) vicious lies? Its up to the blundering constable (Michael Keaton) to save the day so that the course of true love may yet run smooth!
Cold Comfort Farm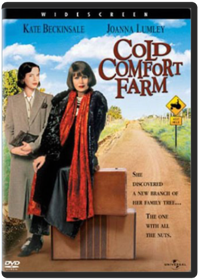 John Schlesinger
From Academy Award winning director John Schlesinger comes a brilliantly witty film. Starring Kate Beckinsale (Pearl Harbor) as Flora Poste, a London society girl, and Joanna Lumley (Absolutely Fabulous) as Flora's friend and mentor, this heartwarming comedy is full of charm and clever satire. Recently orphaned, Flora ignores the sage advice of Mrs. Smiley (Lumley) and moves to the country to live on a decrepit farm with her eccentric relatives. Fancying herself a writer, Flora encounters perfect material for her novel in the humorously odd collection of rural characters. In her own inimitable way, Flora insists on creating order out of their chaos, and in the process, she fills their lives with light and laughter. Also starring Rufus Sewell (A Knight's Tale), Ian McKellen (Lord of the Rings), Stephen Fry (Peter's Friends) and Eileen Atkins.
The Last Days of Disco
Whit Stillman
The Last Days of Disco is a cleverly comic return to an early 1980s Manhattan party scene from director Whit Stillman (Metropolitan). At the center of the film's roundelay of revelers are the icy Charlotte (Underworld's Kate Beckinsale) and the demure Alice (Boys Don't Cry's Chloë Sevigny), by day toiling as publishing house assistants and by night looking for romance and entertainment at a Studio 54–like club. The Last Days of Disco is an affectionate yet unsentimental look at the end of an era, brimming with Stillman's trademark dry humor.
Underworld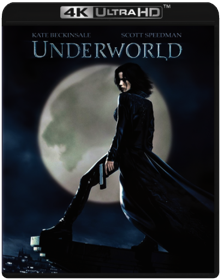 Len Wiseman
In the Underworld, Vampires are a secret clan of modern aristocratic sophisticates whose mortal enemies are the Lycans (werewolves), a shrewd gang of street thugs who prowl the city's underbelly. No one knows the origin of their bitter blood feud, but the balance of power between them turns even bloodier when a beautiful young Vampire warrior and a newly-turned Lycan with a mysterious past fall in love. Kate Beckinsale and Scott Speedman star in this modern-day, action-packed tale of ruthless intrigue and forbidden passion ­ all set against the dazzling backdrop of a timeless, Gothic metropolis.
The Aviator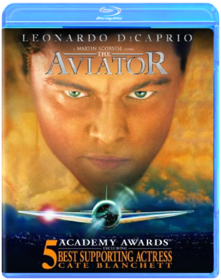 Martin Scorsese
Aviator, The (BD)
Love & Friendship
Whit Stillman
LOVE & FRIENDSHIP is an adaptation of Jane Austen's novella Lady Susan in which a beautiful young widow Lady Susan Vernon (Kate Beckinsale) visits her in-laws' estate while waiting for social chatter about her personal indiscretions to pass. While there, the intelligent, flirtatious, and amusingly egotistical Lady Vernon decides to secure a husband for herself and her rather reluctant daughter, Frederica. Enlisting the assistance of her old friend Alicia (Chloe Sevigny), Lady Vernon attracts the simultaneous attention of the young, handsome Reginald DeCourcy, the rich and silly Sir James Martin and the divinely handsome, but married, Lord Manwaring, complicating matters severely.