Nine Inch Nails: Closure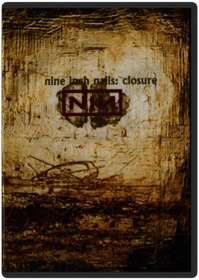 Mark Romanek, Jonathan Rach, Serge Becker, Peter Christopherson, Eric Goode, Simon Maxwell, Jon Reiss, Ben Stokes, Brett Turnbull, Eric Zimmerman
Nine Inch Nails: Closure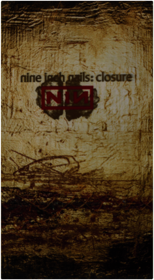 Mark Romanek, Jonathan Rach, Serge Becker, Peter Christopherson, Eric Goode, Simon Maxwell, Jon Reiss, Ben Stokes, Brett Turnbull, Eric Zimmerman
Before Nine Inch Nails released Closure they were going to release BROKEN but do to producing issues mostly regarding graphic content released an edited extended version. The aftermath being a 2 vhs set of CLOSURE which contains live footage as well as music videos.
Audioslave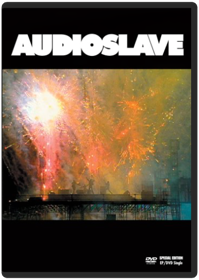 Mark Romanek, Richard C. Sarafian, Meiert Avis
This DVD EP features 3 hit singles by Audioslave, along with 2 songs, performed live on "Late Night With David Letterman", also extensive interview footage with all four band members.
One Hour Photo
Mark Romanek
Robin Williams delivers his "finest hour" (USA Today) in "one of the eeriest, most absorbing, effective thrillers in years" (NBC-TV). Sy "the photo guy" Parrish (Williams) has lovingly, painstakingly developed photographs for the Yorkin family since their son was a baby. But as Yorkins' lives become fuller, Sy's only seems lonelier, until he eventually convinces himself he's part of their family. When "Uncle Sy's" picture-perfect fantasy collides with an ugly dose of reality, what happens next "has the spine-tingling elements of the best psychological crime thrillers!" (The New York Observer)
The Work of Director Mark Romanek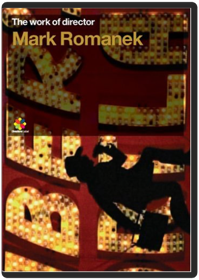 Mark Romanek
Artists who've worked with him describe Mark Romanek as "meticulous" and "demanding." Yet, the biggest names in the business have clamored to work with the mercurial helmer, because they know he'll make them look good: Madonna ("Rain"), No Doubt ("Hella Good"), etc. Along the way, the Grammy winner has been behind some of the world's most famous—and infamous—videos.
Read our interview with Mark Romanek. On the groundbreaking side, there's Lenny Kravitz's exhilarating "Are You Gonna Go My Way," which made the musician a star in one fell swoop. On the controversial side, there's Fiona Apple's teasing "Criminal," Nine Inch Nails' macabre "Closer," and Jay-Z's apocalyptic "99 Problems"—the latter two in director's cut editions. In another class entirely, is Romanek's heartbreaking video for Johnny Cash's "Hurt." More than a promo, it's an elegy for a legend. Despite an interview with Robin Williams, this collection otherwise overlooks Romanek's features, One Hour Photo and Static. —Kathleen C. Fennessy

See More

Be sure to check out The Director's Label Boxed Set Vol. 2, featuring The Work of Mark Romanek, and volumes by Jonathan Glazer, Anton Corbijn, and Stéphane Sednaoui.
Never Let Me Go
Mark Romanek
Academy Award® Nominees Carey Mulligan and Keira Knightley, co-star with talented newcomer Andrew Garfield (The Social Network) in this poignant and powerful film. Kathy (Mulligan), Ruth (Knightley) and Tommy (Garfield) are best friends who grow up together at an English boarding school with a chilling secret. When they learn the shocking truth—that they are genetically engineered clones raised to be organ donors—they embrace their fleeting chance to live and love. Based on the acclaimed novel by Kazuo Ishiguro (The Remains of the Day), Never Let Me Go is an intriguing exploration of hope and humanity.