Tie Me Up! Tie Me Down!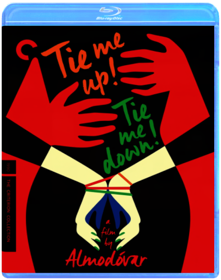 Pedro Almodóvar
''Pedro Almodvars colorful and controversial tribute to the pleasures and perils of Stockholm syndrome, Tie Me Up! Tie Me Down! is a rambunctious dark comedy starring Antonio Banderas (Philadelphia) as an unbalanced but alluring former mental patient and Victoria Abril (Kika) as the B-movie and porn star he takes prisoner in the hopes of convincing her to marry him. A highly unconventional romance that came on the spike heels of Almodvars international sensation Women on the Verge of a Nervous Breakdown, this is a splashy, sexy central work in the career of one of the worlds most beloved and provocative auteurs, radiantly shot by the directors great cinematographer Jos Luis Alcaine (Volver).''
The Skin I Live In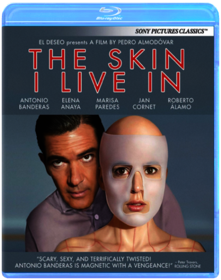 Pedro Almodóvar
Dr. Robert Ledgard (Antonio Banderas) is a driven plastic surgeon haunted by personal tragedies. After many years of trial and error, he finally perfects a new skin – a shield which could have prevented the death of his wife in an accident years earlier. His latest "guinea pig" is a mysterious captive whose true identity masks a shocking mystery. The Skin I Live In is a masterful tale of secrets, obsession and revenge from Oscar-winning (Best Writing, Original Screenplay, Talk to Her, 2002) writer/director Pedro Almodovar.