The Devil in Miss Jones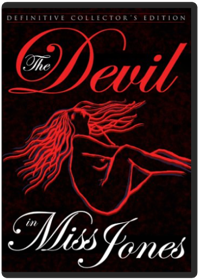 Gerard Damiano
Sexually frustrated, disillusioned and in her mid-30s, Justine Jones (the incomparable Georgina Spelvin) decides suicide is her only escape. Too sinful for Heaven and too chaste for Hell, she's returned to earth where she must rethink her existence. Given a second chance at life, she chooses Hell as her ultimate destination and opts for a life of unbridled lust and sexual depravity!
Emmanuelle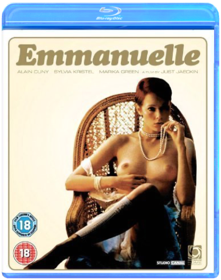 Just Jaeckin
Import Blu-Ray/Region A + B pressing.

Please note while the feature film is viewable on all Blu-Ray players the special features are in Standard Definition/PAL format and will not be viewable on US BR players.

Gallic director Just Jaeckin's classic erotic film Emmanuelle (1974). Sylvia Kristel became an international star as a result of this French screen adaptation of Emmanuelle Argan's controversial book about the initiation of a diplomat's young wife into the world of sensuality. As the pretty wife of a French ambassador in Bangkok, Emmanuelle discovers a burning sexual passion she has previously repressed. Under the tutelage of the wise old Mario, and with her husband's complicity, Emmanuelle discovers the joys of eroticism and lets herself slide into pleasure. Amongst the supplemental features on the disc are the terrific documentaries An Erotic Success and An Interview With Emmanuelle.
Score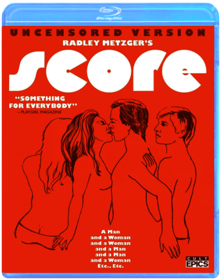 Radley Metzger
Having explored heterosexual obsessions in the critically acclaimed "Camille 2000" and "The Lickerish Quartet", erotic cult director Radley Metzger goes all the way in "SCORE," a tale of a happily married swinging couple (Claire Wilbur and Gerald Grant),
The Image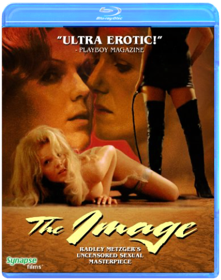 Radley Metzger
From highly acclaimed director Radley Metzger, The Image (aka The Punishment of Anne / The Mistress And The Slave) is a fascinating study of the sadomasochistic relationship between a man, a young girl, and an older woman. Jean (Carl Parker, Score), meets his old friend Claire (Marilyn Roberts) at a party and is introduced to the young, seductive Anne (Mary Mendum). Jean discovers the two women have a master/slave relationship and gets seduced into their perverse sexual games. Based on the classic novel "L'Image" from Catherine Robbe-Grillet (under the pseudonym of Jean de Berg), this masterpiece of cinema is hailed by critics as one of the best erotic films ever made. Beautifully photographed with highly explicit imagery and provocative situations, The Image will titillate, arouse and shock you like no other film you've ever seen. Newly remastered in high definition and created directly from the original 35mm camera negative, this version of The Image is presented uncut and uncensored with a newly remixed 5.1 surround soundtrack.
Alice in Wonderland: An X-Rated Musical Fantasy
Bud Townsend
This Top grossing independent film is now available on DVD. "Alice In Wonderland" The first adult musical, has broken new ground. Playboy covergirl Kristine DeBell, Considered by many to be the most beautiful girl in the world,can now be seen cavorting erotically with all the Lewis Carrol Characters. There has never been an erotic film that can come close to the production value of "Alice In Wonderland". It is a milestone in cinematic history, and is most certainly a true collectors item.
The Opening of Misty Beethoven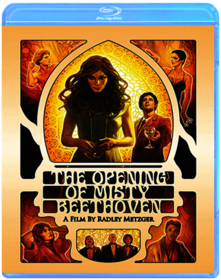 Radley Metzger
Alex deRenzy's Babyface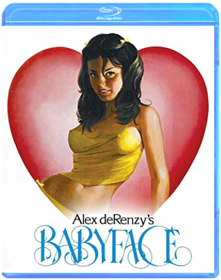 Alex deRenzy
Priscilla is a tease, flirting with every man she meets. When her mother catches her with Dan, a dockhand, Priscilla accuses the man of attacking her, resulting in a shoot out from which he's left for dead. However, Dan is quickly rescued by two women, who put him to work at an all male brothel with an exclusively female clientele. Becoming fast friends with the other 'studs', Dan soon finds a new home, that is, until he's warned about the notorious 'nutcracker'.

Acclaimed filmmaker Alex deRenzy's dark social satire, BABYFACE, remains one of the director's most controversial and often censored films. Featuring an all star cast, including Amber Hunt and Paul Thomas, as well as a haunting performance from Molly Seagrim, Vinegar Syndrome brings this landmark film to Blu-ray, fully uncut and restored from long lost 35mm vault elements.

Bonus Features:
1. Scanned and restored in 2k from 35mm vault elements
2. Extensive audio interview with actress Molly Seagrim
3. "Parochial Passion Princess" a short film by Alex deRenzy
4. Reversible cover artwork
Barbara Broadcast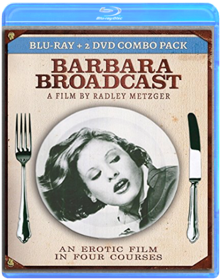 Radley Metzger
In a restaurant in New York, the menu is unusual, with some sauces prepared by waiters on the spot. In this scenery, at another table, a reporter interviews a famous prostitute.
Sex World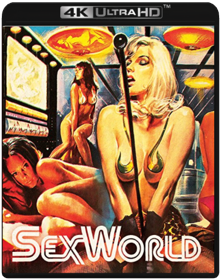 Anthony Spinelli
The Pretty Peaches Trilogy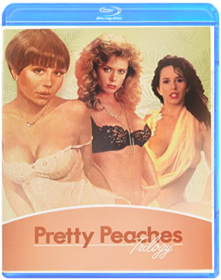 Alex DeRenzy
This is a region free 2-disc Blu-ray set. Master of underground cinema, Alex DeRenzy, created a classic with his 1978 film, PRETTY PEACHES. A decade later, he made two sequels, each with its own unique take on 'Peaches.' Now, enjoy all three films in the trilogy fully uncut, uncensored, widescreen and restored on Blu-ray for the first time!

PRETTY PEACHES:
After attending her father's wedding, Peaches crashes her jeep in the forest only to wake up with complete amnesia. She is quickly rescued by two manipulative men who hope to sell her back to her family for a hefty ransom. Alex deRenzy's acclaimed classic stars Desiree Cousteau and Juliet Anderson in their screen debut, along with Joey Silvera, John Leslie, and Paul Thomas.

PRETTY PEACHES 2:
Young Peaches is curious about sex. Her boyfriend can't teach her and her mother won't so, on the advice of her father, she hits the road to visit crazy uncle Howard and his most peculiar family...

PRETTY PEACHES 3:
Peaches is feeling that her life in the trailer park is empty. On the advice of her lesbian doctor, she travels to San Francisco seeking spiritual enlightenment but soon finds herself engulfed in the bizarre world of a sex obsessed traveling Evangelist.
Taboo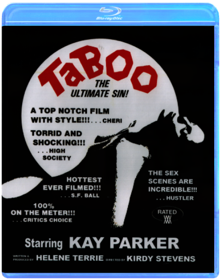 Kirdy Stevens