All Ladies Do It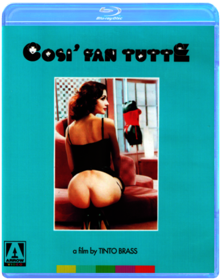 Tinto Brass
United Kingdom released, Blu-Ray/Region B : it WILL NOT play on regular DVD player, or on standard US Blu-Ray player. You need multi-region Blu-Ray player to view it in USA/Canada: LANGUAGES: English ( Dolby Digital 2.0 ), Italian ( Dolby Digital 2.0 ), English ( Subtitles ), WIDESCREEN (1.78:1), SPECIAL FEATURES: Interactive Menu, Scene Access, Trailer(s), SYNOPSIS: Diana is happily married to Paolo but due to her wild passion for sex, she regularly winds up in short lived erotic adventures, which she doesn't keep hidden from Paolo. On the contrary: by telling him, their sexual relationship is fueled with fresh impulses. When Diana experiences a stormy affair with the poet Alphonse, Paolo gets jealous after all and rejects Diana, who then goes head first in to a wild orgy of sexual excess with her sister and some friends.
...All Ladies Do It (1992) ( Così fan tutte ) ( All Women Do It )
The Beast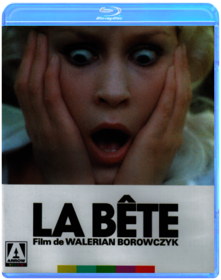 Walerian Borowczyk
THE BEAST

Once upon a time in the 18th century a beast lived in the woods of an aristocratic estate. And this beast, possessed of a giant phallus and an insatiable lust, set upon the beautiful young lady of the house. Two centuries later, the tale of the beast would return in the dreams of an American heiress contracted to carry the male descendant of the same crumbling aristocratic family and their secret.
Brick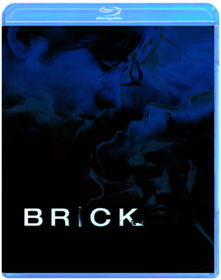 Rian Johnson
Brendan Frye is a loner, someone who knows all the angles but has chosen to stay on the outside. When the girl he loves turns up dead, he is determined to find the "who" and "why" and plunges into the dark and dangerous social strata of rich girl Laura, intimidating Tug, drug-addled Dode, seductive Kara, and the ominous Pin. But who can he really trust? These are the ingredients of Brick, a gritty and provocative thriller that critics describe as "a clever, twist-filled whodunit!" (Claudia Puig, USA Today)
The 'Burbs
Joe Dante
Tom Hanks stars in The ', a comedy about a suburbanite whose plans for a peaceful vacation at home are disturbed by a creepy new family on the block. Much to the disappointment of his wife (Carrie Fisher), Ray Peterson (Hanks) and his three neighbors set out to investigate the next-door residence after they begin to observe strange happenings. Set in an average neighborhood that is anything but ordinary, The ' blends slapstick comedy and spine-thrilling mystery and is superbly directed by cult filmmaker Joe Dante (Piranha, Gremlins, Matinee, The Howling).
Cheeky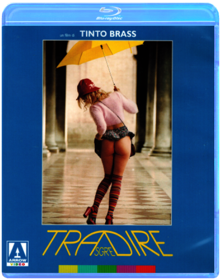 Tinto Brass
United Kingdom released, Blu-Ray/Region B : it WILL NOT play on regular DVD player, or on standard US Blu-Ray player. You need multi-region Blu-Ray player to view it in USA/Canada: LANGUAGES: English ( Dolby Digital 2.0 ), English ( Mono ), Italian ( Dolby Digital 2.0 ), Italian ( Mono ), English ( Subtitles ), WIDESCREEN (1.78:1), SPECIAL FEATURES: Blu-Ray & DVD Combo, Booklet, Featurette, Interactive Menu, Photo Gallery, Scene Access, Trailer(s), Uncut, SYNOPSIS: Italian smutmeister Tinto Brass directs this erotic drama which offers this dubious assertion — a couple that sleeps around ends up loving each other more. While scouting out apartments in London for her Venetian boyfriend, bubbly Carla (Yuliya Mayarchuk) rents an apartment that overlooks the Thames. She also gets jumped by hyper-horny real estate agent Moira (Francesca Nunzi), and the two shag, shag and shag again in increasingly perverse ways. When boyfriend Matteo (Jarno Berardi) shows up, the kinky hijinks really begin. ...Cheeky ( Trasgredire ) ( Transgressions ) (Blu-Ray & DVD Combo)
City of God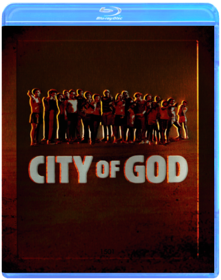 Fernando Meirelles, Katia Lund
Zavvi Exclusive Steelbook - Limited to 4000 laser etched, numbered copies. Celebrated with worldwide acclaim, this powerful true story of crime and redemption has won numerous awards around the globe. The streets of the world's most notorious slum, Rio de Janeiro's "City of God", are a place where combat photographers fear to tread, police rarely go and residents are lucky if they live to the age of 20. In the midst of the oppressive crime and violence, a frail and scared young boy will grow up to discover that he can view the harsh realities of his surroundings with a different eye: the eye of an artist. In the face of a professional photographer becomes a window into his world and ultimately his way out.
Creepy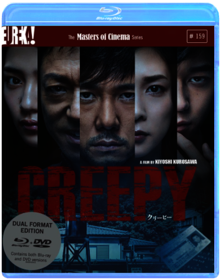 Kiyoshi Kurosawa
NOTICE: Polish Release, cover may contain Polish text/markings. The disk DOES NOT have English audio and subtitles.
Cure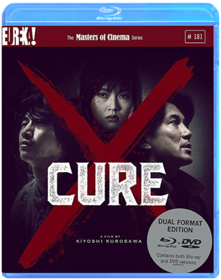 Kiyoshi Kurosawa
In the tradition of Seven and Silence of the Lambs comes this genuinely spine-tingling horror/thriller from one of Japan's most talked about filmmakers, Kiyoshi Kurosawa. Set in and around a bleak, decaying Tokyo, a series of murders have been committed by average, ordinary people who claim to have had no control over their horrifying actions. Following the only link—a mysterious stranger who had brief contact with each perpetrator/victim—detective Kenichi Takabe (Koji Yakusho, Shall We Dance, Warm Water Under A Red Bridge) places his own sanity on the line as he tries to end the wave of inexplicable terror.
David Cronenberg's Early Works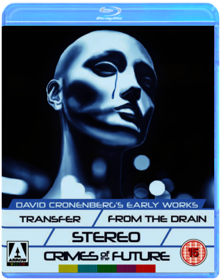 David Cronenberg
One of the most singular auteurs of the horror and science fiction genres, David Cronenberg has wowed audiences with his depictions of body transformations and explorations of society, this collection of his early short and feature films shows a master learning his craft and exploring many of the themes that would dominate his most celebrated work.

Transfer (1966), Cronenberg's first short film, is a surreal sketch of a doctor and his patient. From the Drain (1967) finds two men in a bathtub, which may be part of a centre for veterans of a future war. Stereo (1969), Cronenberg s first official feature film, stunningly shot in monochrome, concerns telepaths at the Institute for Erotic Enquiry where patients undergo tests by Dr. Luther Stringfellow. In Crimes of the Future (1970) Cronenberg worked in colour and with a larger budget, where we find the House of Skin clinic director (Ronald Mlodzik, returning from Stereo) searching for his mentor, Antoine Rouge, who has disappeared following a catastrophic plague.

These early amateur feature films, shot in and around Cronenberg's university campus, prefigure his later films' concerns with strange institutions, male/female separation and ESP, echoing the likes of Videodrome, Dead Ringers and Scanners.

SPECIAL EDITION CONTENTS:

Brand new restorations of four Cronenberg films
Original mono audio for all films
Optional english subtitles for the deaf and hard of hearing
Transfer the Future: Author and critic Kim Newman discusses Cronenberg s early works
Sleeve featuring newly illustrated artwork by Gilles Vranckx
De Niro & De Palma: The Early Films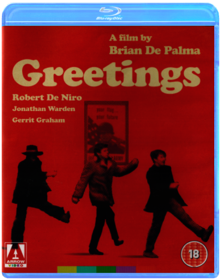 Brian De Palma
In 1963, Robert De Niro stepped in front of a movie camera for the first time. The resulting film, a low-budget black and white comedy called The Wedding Party, would take three years to complete, and another three years to be released, but it would also establish a hugely important working relationship for the aspiring actor. One of the filmmakers, long before he became synonymous with suspense thanks to Carrie, Dressed to Kill and other classics, was Brian De Palma. He and De Niro would team up again in the next few years for two more comedies, both with a countercultural bent.

Greetings, the first film to receive an X certificate in the United States, is a freewheeling satire focusing on a trio of twentysomething friends a conspiracy theorist, a filmmaker, and a voyeur played by De Niro as they try to avoid the Vietnam War draft. Hi, Mom!, originally named Son of Greetings, returns to De Niro s voyeur, now an aspiring maker of adult films, for another humorous glimpse at late-sixties society, this time turning its attentions to experimental theater, cinéma vérité, the African American experience, and the white middle classes.

Brought together for the first time and each newly restored by Arrow Films especially for this release these three films offer a fascinating insight into the early careers of two American cinema s major talents.

LIMITED EDITION CONTENTS New restoration from a 2K scan of The Wedding Party from the original film negative, carried out exclusively for this release by Arrow FilmsNew restoration from a 2K scan of Greetings and Hi, Mom! from original film materials, carried out exclusively for this release by Arrow FilmsOriginal uncompressed mono soundtracksOptional English subtitles for the deaf and hard of hearing on all three filmsBrand new commentary on Greetings by Glenn Kenny, author of Robert De Niro: Anatomy of an ActorBrand new appreciation of Brian De Palma and Robert De Niro s collaborations by critic and filmmaker Howard S. BergerBrand new interviews with Charles Hirsch, writer-producer of Greetings and Hi, Mom!Brand new interview with actor Gerrit Graham on Greetings, Hi, Mom! and his other collaborations with Brian De PalmaBrand new interview with actor Peter Maloney on Hi, Mom!Hi, Mom! theatrical trailerNewly commissioned artwork by Matthew GriffinLimited collector s edition booklet featuring new writing on the films by Brad Stevens, Chris Dumas and Christina Newland, plus an archive interview with Brian De Palma and Charles Hirsch
The Dreamers
Bernardo Bertolucci
The Elephant Man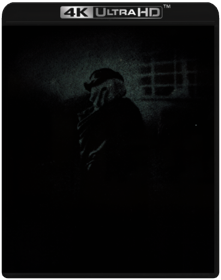 David Lynch
affetto da una grave malattia deformante, un uomo, dolce e sensibile, viene prima esibito come fenomeno da baraccone e poi ospitato in un ospedale sotto le cure di un medico amoroso. il film ha avuto un rifacimento nel 1981.premi e riconoscimenti1980 - miglior film british academy of film and television arts awards1980 - miglior film candidature [academy awards]1979 - miglior commedia tony awards [al soggetto] frederick treves; ashley montagu
Elvira, Mistress of the Dark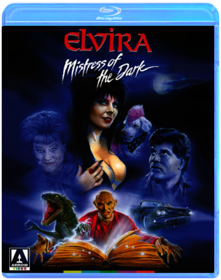 James Signorelli
She s back! Elvira, Horrorland s hostess with the mostest, finally busts out on Blu-ray with this long-awaited, positively-bursting-at-the-seams special edition of her big screen debut, Elvira: Mistress of the Dark!

Having just quit her job as a Los Angeles TV horror hostess, Elvira receives the unexpected news that she s set to inherit part of her great-aunt Morgana s estate. Arriving in the small town of Fallwell, Massachusetts to claim her inheritance, Elvira receives a less than enthusiastic reception from the conservative locals - amongst them, her sinister uncle Vinny, who unbeknownst to Elvira, is an evil warlock who secretly schemes to lay his hands on the old family spellbook for his own nefarious ends...

Campy, quirky and stuffed to the brim with more double entendres than your average Carry On movie, 1988 s Elvira: Mistress of the Dark helped solidify the horror hostess (played by Cassandra Peterson) as a major pop culture icon, here owning every inch of the screen with her quick wit, sass, and of course, cleaving-enhancing gown!

SPECIAL EDITION CONTENTS Brand new restoration from a 4K scan of the original interpositiveHigh Definition Blu-ray (1080p) presentationOriginal Uncompressed Stereo 2.0 audioOptional English subtitles for the deaf and hard of hearingIntroduction to the film by director James Signorelli2017 audio commentary with director James Signorelli, hosted by Fangoria Editor Emeritus Tony Timpone2017 audio commentary with Elvira Webmaster and judge of US TV show The Search for the Next Elvira Patterson LundquistArchival audio commentary with actors Cassandra Peterson, Edie McClurg and writer John ParagonToo Macabre - The Making of Elvira: Mistress of the Dark - newly-revised 2018 version of this feature-length documentary on the making of the film including interviews with various cast and crew and rare never-before-seen archival materialRecipe for Terror: The Creation of the Pot Monster - newly-revised 2018 version of this featurette on the concept and design of the pot monster, as well as the other SFX of the movieOriginal StoryboardsOriginal US Theatrical and Teaser TrailersReversible sleeve featuring original and newly commissioned artwork by Sara DeckFIRST PRESSING ONLY: Collector s booklet featuring new writing on the film by Patterson Lundquist and a short note on the 2012 audio commentary by Sam Irvin
Frivolous Lola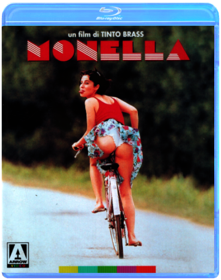 Tinto Brass
Heathers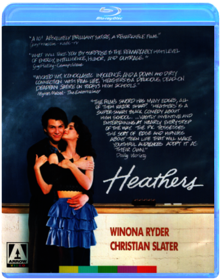 Michael Lehmann
Widely acknowledged as a true cult classic of modern American cinema, Heathers has captured the imaginations of troubled teenagers the world over with its acerbic satire of the sugar-coated high school movies of the 1980s...

At Westerburg High School, an elite clique of snobby girls known as Heathers reign supreme. Smart and popular, Veronica (Winona Ryder, Stranger Things) is a reluctant member of the gang and disapproves of the other girls' cruel behaviour. When Veronica and her mysterious new boyfriend, J.D. (Christian Slater, True Romance), play a trick on the clique leader, Heather Chandler (Kim Walker), and accidentally poison her, they make it appear a suicide. But it soon becomes clear to Veronica that J.D. is sociopath intent on vengefully killing the school s popular students. She races to stop J.D., clashing with the clique's new leader, Heather Duke (Shannen Doherty), and leading to an explosive final confrontation with her troubled former lover.

Directed by Michael Lehmann, Heathers pushed the teen comedy into dark and nightmarish territory and is distinguished by the career defining central performances of its stars Winona Ryder and Christian Slater. The film is presented here in an exclusive 30th Anniversary 4K restoration with a wealth of extra material, providing unprecedented insight into the making of this hilarious and shocking film.

SPECIAL FEATURES New restoration from a 4K scan of the original camera negative by Arrow FilmsHigh Definition Blu-ray (1080p) presentationOriginal 1.0 mono audio and optional 5.1 DTS-HD Master AudioOptional English subtitles for the deaf and hard of hearingAudio commentary by director Michael Lehmann, producer Denise Di Novi and writer Daniel WatersNewly filmed interview with director Michael LehmannA newly filmed appreciation by the writer, actor and comedian John Ross Bowie (The Big Bang Theory)Scott and Larry and Dan and Heathers, a new interview between screenwriting team Scott Alexander and Larry Karaszewski (Ed Wood, The People vs Larry Flint), and Heathers screenwriter Daniel Waters.Pizzicato Croquet, composer David Newman and director Michael Lehmann discuss the music of HeathersHow Very: The Art and Design of Heathers, production designer Jon Hutman, art director Kara Lindstrom and director Michael Lehmann discuss the look of HeathersCasting Westerberg High, casting director Julie Selzer discusses the casting process for HeathersPoor Little Heather, a new interview with actress Lisanne FalkScott and Larry and Dan and Heathers, a new interview between screenwriting team Scott Alexander and Larry Karaszewski (Ed Wood, The People vs Larry Flynt), and Heathers screenwriter Daniel Waters.The Beaver Gets a Boner, Michael Lehmann s long sought after student film from 1985 made at the USC School of Cinematic ArtsReturn to Westerberg High, an archival featurette providing further insight into the film s productionOriginal trailersReversible sleeve featuring original and newly commissioned artwork by Robert SammelinFIRST PRESSING ONLY: Collector's booklet featuring new writing by Bidisha, Anna Bogutskaya and an archival interview with cinematographer Francis Kenny
The Key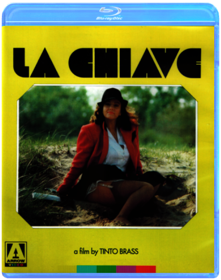 Tinto Brass
United Kingdom released, Blu-Ray/Region B : it WILL NOT play on regular DVD player, or on standard US Blu-Ray player. You need multi-region Blu-Ray player to view it in USA/Canada: LANGUAGES: English ( Dolby Digital 2.0 ), Italian ( Dolby Digital 2.0 ), English ( Subtitles ), WIDESCREEN (1.78:1), SPECIAL FEATURES: Blu-Ray & DVD Combo, Booklet, Interactive Menu, Photo Gallery, Scene Access, Special Edition, Trailer(s), SYNOPSIS: In 1940, a couple celebrate the 20th anniversary of their wedding, but neither of them is fully satisfied with the sexual side of their relationship. Nino (Frank Finlay) and Teresa Rolfe (Stefania Sandrelli) both keep secret diaries in which they reveal their wildest fantasies - Nino wants his far younger wife to become less inhibited and to this end he tries to engineer an affair between her and their daughter's fiancane, Laslo. ...The Key ( 1983 ) ( La chiave ) (Blu-Ray & DVD Combo)
Love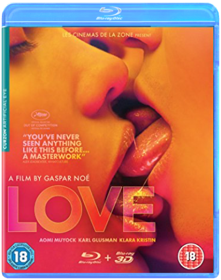 Gaspar Noé
From the controversial diretor of Irreversible and Enter the Void comes a sexual melodrama about a boy and his two girls. It's a love story, which celebrates sex in a joyous way.
Orgies Of Edo
Teruo Ishii
Legendary Toei director Teruo Ishii tells three stories of moral sickness set during Japan s prosperous Genroku era in this bloody follow-up to his sexploitation classic Shogun s Joy of Torture, and the fourth entry in Toei s abnormal love film series. Ishii s politically incorrect moral lessons paint a trio of tales of tragic heroines caught up in violence, sadomasochism, incest and torture.

Told in anthology style by an impassive physician (Teruo Yoshida), the first story follows Oito (Masumi Tachibana), an innocent young girl deceived by a handsome yakuza and sold into prostitution who finds herself in a doomed love affair with the man who brought her to ruin. The tale of Ochise (Mitsuko Aoi) is about the daughter of a rich merchant whose insatiable appetite for filth and perversion draws her deeper into violence, darkness and betrayal. Finally, the story of Omitsu (Miki Obana) follows a sadistic lord (Asao Koike) whose eye is caught one day by a beautiful member of his harem who shares his strange taste for pain and blood, but who holds a secret of her own that will destroy his entire household.

A stylistic about-face from the director s prior work for Toei on the successful Abashiri Prison action series starring Ken Takakura, Ishii s erotic films grew increasingly shocking, violent and strange, and Orgies of Edo finds him combining period film detail with carnivalesque grotesquerie to create his own particular vision of love and sex. This landmark ero-guro film allowed Ishii to experiment with elements that would later show up in his masterpieces Horrors of Malformed Men and Blind Woman s Curse, including the participation of sideshow performers and butoh dancer Tatsumi Hijikata.

SPECIAL EDITION CONTENTS High Definition (1080p) Blu-ray presentationOriginal uncompressed mono PCM audioOptional English subtitles for the deaf and hard of hearingThe Orgies of Ishii an exclusive, newly filmed interview with author Patrick MacciasTheatrical trailerReversible sleeve featuring original and newly commissioned artwork by Matt GriffinFIRST PRESSING ONLY: Illustrated collector s booklet featuring new writing on the film by author Tom Mes
Shivers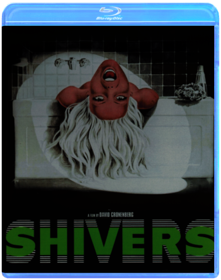 David Cronenberg
Starliner Towers is just another highrise apartment building until something terrible begins to go wrong. A terrifying parasite has taken hold, infecting everyone. Normal people are becoming deranged, committing uncontrollable acts of mindless violence. There's nowhere to hide and no escape from the terror.
Die Sklavinnen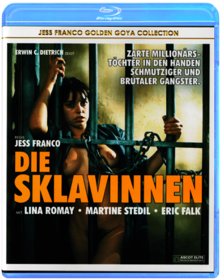 Jesús Franco
The Straight Story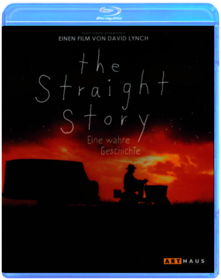 David Lynch
Tetsuo
Shinya Tsukamoto
Tetsuo 1: A strange man known only as the "metal fetishist", who seems to have an insane compulsion to stick scrap metal into his body, is hit and possibly killed by a Japanese "salaryman", out for a drive with his girlfriend. The salaryman then notices that he is being slowly overtaken by some kind of disease that is turning his body into scrap metal, and that his nemesis is not in fact dead but is somehow masterminding and guiding his rage and frustration-fueled transformation.

Tetsuo 2: Body Hammer - Sequel to "Tetsuo" this time has the Iron Man transforming into cyberkinetic gun when a gang of vicious skinheads kidnap his son. When the skinheads capture him, they begin to experiment on him...speeding up the mutative process!

BLU-RAY CONTENTS Both films TETSUO: THE IRON MAN and TETSUO II: BODY HAMMER presented in new digital remasters supervised by director Shinya Tsukamoto
The Witches of Eastwick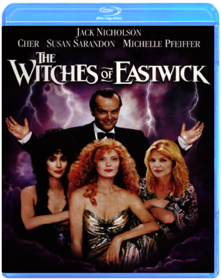 George Miller
Need someone with demonic dash to portray the Devil? There are only two choices. Old Ned himself. And Jack Nicholson. The Witches of Eastwick to the better actor-and came up with the sleekest, sexiest supernatural comedy/thriller to emerge from this or any other world, earning Nicholson 1987 Best Actor Awards from the New York and Los Angeles Film Critics. The "witches" are in three modern-day women yearning for Mr. Right in a quaint New England town full of Mr. Uptights. Played glowingly by Cher (Moonstruck), Susan Sarandon (Lorenzo's Oil) and Michelle Pfeiffer (The Age of Innocence), they're lovely enough to tempt even the most jaded netherworld denizen. Soon, wealthy Daryl van Horne (Nicholson) arrives. Is his sudden appearance a coincidence? Or the outcome of the women's unconscious sorcery in this smooth adaptation of John Updyke's novel? Conjure up an evening's entertainment with The Witches of Eastwick. And have a devil of a good time.
Women in Cellblock 9
Jesús Franco
Germany released, Blu-Ray/Region A/B/C : it WILL NOT play on regular DVD player. You need Blu-Ray DVD player to view this Blu-Ray DVD: LANGUAGES: English ( Dolby Digital 5.1 ), English ( DTS-HD Master Audio ), French ( Dolby Digital 2.0 ), German ( Dolby Digital 5.1 ), German ( DTS-HD Master Audio ), Italian ( Subtitles ), WIDESCREEN (1.78:1), SPECIAL FEATURES: Interactive Menu, Photo Gallery, Scene Access, Trailer(s), Uncut, SYNOPSIS: Another sadistic women's prison film from the director of Ilsa, the Wicked Warden and Barbed Wire Dolls, this exploitation film posits a group of revolutionaries led by Karine Gambier thrown into a South American jail. Howard Vernon plays the staff torture specialist, Dr. Costa, who manages to extract information from Gambier, necessitating an escape by the women to warn their compatriots. Plenty of sex and violence is featured for the raincoat crowd, while Franco cultists will delight in Vernon's wonderfully sinister performance as the prison doctor. ...Women in Cellblock 9 ( Frauen für Zellenblock 9 ) ( Tropical Inferno (Women in Cell block Nine) )
Zardoz
John Boorman