Brick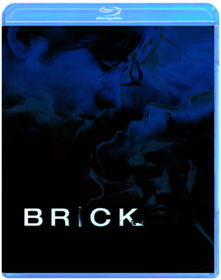 Rian Johnson
Brendan Frye is a loner, someone who knows all the angles but has chosen to stay on the outside. When the girl he loves turns up dead, he is determined to find the "who" and "why" and plunges into the dark and dangerous social strata of rich girl Laura, intimidating Tug, drug-addled Dode, seductive Kara, and the ominous Pin. But who can he really trust? These are the ingredients of Brick, a gritty and provocative thriller that critics describe as "a clever, twist-filled whodunit!" (Claudia Puig, USA Today)
City of God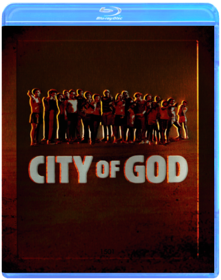 Fernando Meirelles, Katia Lund
Zavvi Exclusive Steelbook - Limited to 4000 laser etched, numbered copies. Celebrated with worldwide acclaim, this powerful true story of crime and redemption has won numerous awards around the globe. The streets of the world's most notorious slum, Rio de Janeiro's "City of God", are a place where combat photographers fear to tread, police rarely go and residents are lucky if they live to the age of 20. In the midst of the oppressive crime and violence, a frail and scared young boy will grow up to discover that he can view the harsh realities of his surroundings with a different eye: the eye of an artist. In the face of a professional photographer becomes a window into his world and ultimately his way out.
Creepy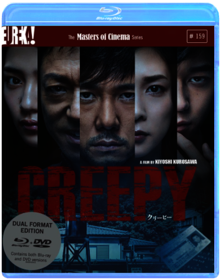 Kiyoshi Kurosawa
NOTICE: Polish Release, cover may contain Polish text/markings. The disk DOES NOT have English audio and subtitles.
Cure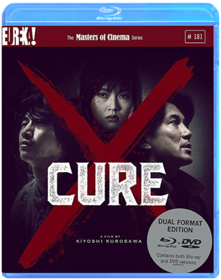 Kiyoshi Kurosawa
In the tradition of Seven and Silence of the Lambs comes this genuinely spine-tingling horror/thriller from one of Japan's most talked about filmmakers, Kiyoshi Kurosawa. Set in and around a bleak, decaying Tokyo, a series of murders have been committed by average, ordinary people who claim to have had no control over their horrifying actions. Following the only link—a mysterious stranger who had brief contact with each perpetrator/victim—detective Kenichi Takabe (Koji Yakusho, Shall We Dance, Warm Water Under A Red Bridge) places his own sanity on the line as he tries to end the wave of inexplicable terror.
The Elephant Man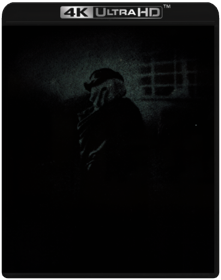 David Lynch
affetto da una grave malattia deformante, un uomo, dolce e sensibile, viene prima esibito come fenomeno da baraccone e poi ospitato in un ospedale sotto le cure di un medico amoroso. il film ha avuto un rifacimento nel 1981.premi e riconoscimenti1980 - miglior film british academy of film and television arts awards1980 - miglior film candidature [academy awards]1979 - miglior commedia tony awards [al soggetto] frederick treves; ashley montagu
Shivers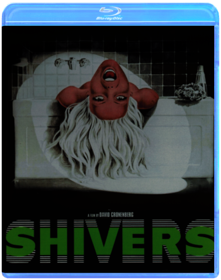 David Cronenberg
Starliner Towers is just another highrise apartment building until something terrible begins to go wrong. A terrifying parasite has taken hold, infecting everyone. Normal people are becoming deranged, committing uncontrollable acts of mindless violence. There's nowhere to hide and no escape from the terror.