Nosferatu the Vampyre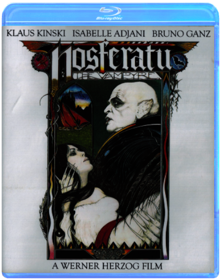 Werner Herzog
It is 1850 in the beautiful, perfectly-kept town of Wismar. Jonathan Harker is about to leave on a long journey over the Carpathian Mountains to finalize real estate arrangements with a wealthy nobleman. His wife, Lucy begs him not to go and is troubled by a strong premonition of danger. Despite her warnings, Jonathan arrives four weeks later at a large, gloomy castle. Out of the mist appears a pale, wraith-like figure with a shaven head and deep-sunken eyes who identifies himself as Count Dracula. The events that transpire slowly convince Harker that he is in the presence of a vampyre. What he doesn't know is the magnitude of danger he, his wife and his town are about to experience.
The Fly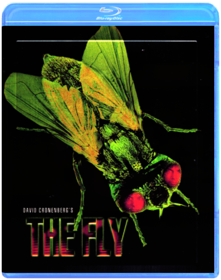 David Cronenberg
Seth Brundle, a brilliant but eccentric scientist attempts to woo investigative journalist Veronica Quaife by offering her a scoop on his latest research in the field of matter transportation, which against all the expectations of the scientific establishment have proved successful. Up to a point. Brundle thinks he has ironed out the last problem when he successfully transports a living creature, but when he attempts to teleport himself a fly enters one of the transmission booths, and Brundle finds he is a changed man.
Ocean's Eleven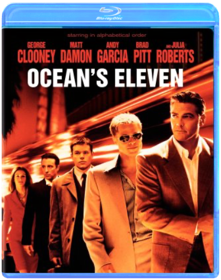 Steven Soderbergh
Ocean's Eleven (2001) (BD)
Insomnia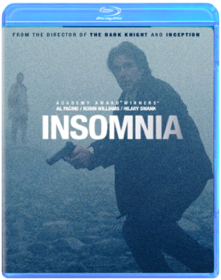 Christopher Nolan
A thriller to keep you wide awake in mesmerizing hi-def from the director of The Dark Knight and Inception. Invited to Nightmute, Alaska, to head a murder case, a veteran LAPD detective finds his investigation disrupted by an ever-shining midnight sun that wreaks sleep-depriving havoc on him – and by personal guilt over a second crime that may be real...or a figment of his increasingly unstable consciousness. Director Christopher Nolan (whose other credits include Memento and Batman Begins) crafts another jolting psychological thriller to remember, guiding Academy Award winners* Al Pacino, Robin Williams and Hilary Swank in Insomnia. In the season of the midnight sun, no one – and no secret – can forever hide.
The Ring
Gore Verbinski
Solaris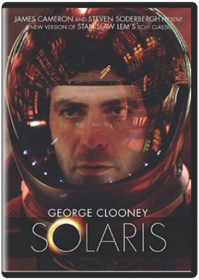 Steven Soderbergh
Superstar George Clooney turns in a stellar performance in this "brilliant sci-fi movie" (New York Daily News) from Academy Award winners Steven Soderbergh (2000 - Best Director, Traffic) and JamesCameron (1997 - Best Picture, Titanic). Aboard a lonely space station orbiting a mysterious planet, terrified crew members are experiencing a host of strange phenomena, including eerie visitors who seem all too human. And when psychologist Chris Kelvin (Clooney) arrives to investigate, he confronts a power beyond imagining that could hold the key to mankind's deepest dreams?or darkest nightmares. Co-starring Natascha McElhone and Jeremy Davies, Solaris is "mind-bending!" (Rolling Stone)
Star Trek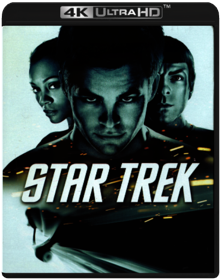 J.J. Abrams
Aboard the USS Enterprise, the most-sophisticated starship ever built, a novice crew embarks on its maiden voyage. Their path takes them on a collision course with Nero (Eric Bana), a Romulan commander whose mission of vengeance threatens all mankind.
Evil Dead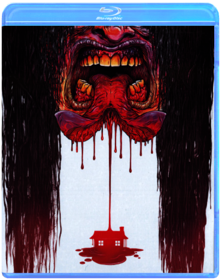 Fede Alvarez
A secluded cabin. An ancient curse. An unrelenting evil. The original producers reunite to present a genuinely terrifying re-imagining of their original horror masterpiece. Five young friends have found the mysterious and fiercely powerful Book of the Dead. Unable to resist its temptation, they release a violent demon on a bloodthirsty quest to possess them all. Who will be left to fight for their survival and defeat this unearthly force of murderous carnage?
It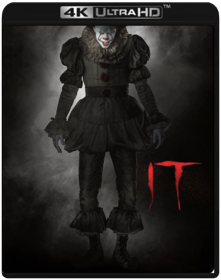 Andrés Muschietti