3:10 to Yuma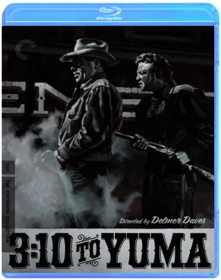 Delmer Daves
In this beautifully shot and acted, psychologically complex western, Van Heflin (Shane) is a mild-mannered cattle rancher who takes on the task of shepherding a captured outlaw, played with cucumber-cool charisma by Glenn Ford (The Big Heat), to the train that will take him to prison. This apparently simple plan turns into a nerve-racking cat-and-mouse game that will test each man's particular brand of honor. Based on a story by Elmore Leonard (Get Shorty), 3:10 TO YUMA is a thrilling, humane action movie, directed by the supremely talented studio filmmaker Delmer Daves (Jubal) with intense feeling and precision.
3:10 to Yuma
James Mangold
A struggling rancher volunteers to deliver the captured leader of a gang of thieves to a train station for transport to trial.
Bram Stoker's Dracula
Francis Ford Coppola
Death Race
Paul W.S. Anderson
Welcome to the Death Race, where hardened convicts and smoking-hot navigators race tricked-out cars in the most twisted spectator sport on Earth! Sentenced to the world's most dangerous prison for a murder he did not commit, Jensen Ames (Jason Statham) has only one chance to get out alive - win the ultimate race to the death. Also starring Tyrese Gibson, Death Race is a "supercharged, sick and satisfying" (Nathan Lee, The New York Times) ride that will keep you pinned to your seat all the way to its insane, metal-crushing end!
Death Race 2000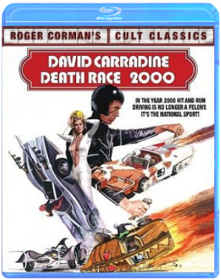 Paul Bartel
Dracula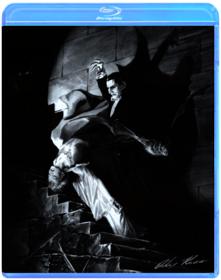 Tod Browning
The original Dracula, starring Bela Lugosi, launched the Hollywood horror genre and defined the iconic look and frightening character of the famed vampire. Towering ominously among the shadows of the Carpathian Mountains, Castle Dracula strikes fear in the hearts of the Transylvanian villagers below. After a naive real estate agent succumbs to the will of Count Dracula, the two head to London where the vampire sleeps in his coffin by day and searches for potential victims by night. The inspiration for hundreds of subsequent remakes and adaptations, this classic film directed by Tod Browning is the signature adaptation of Bram Stoker's story with its eerie passion, shadowy atmosphere and thrilling cinematography.
Evil Dead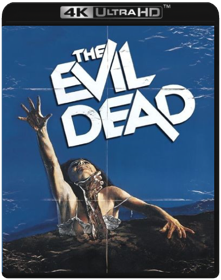 Sam Raimi
The Evil Dead, director Sam Raimi's (Darkman, Quick & The Dead, Army Of Darkness) first feature film, is a true cult classic in every sense of the word. Originally released in 1982, The Evil Dead tells the tale of a group of friends who go to a cabin in the woods, where they find an unspeakable evil lurking in the forest. They find the Necronomicon, the Book Of The Dead, and the taped translation of the text. Once the tape is played, the evil is released. One by one, the teens become deadly zombies. With only one remaining (Bruce Campbell), it is up to him to survive the night and battle The Evil Dead.
Evil Dead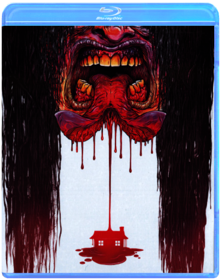 Fede Alvarez
A secluded cabin. An ancient curse. An unrelenting evil. The original producers reunite to present a genuinely terrifying re-imagining of their original horror masterpiece. Five young friends have found the mysterious and fiercely powerful Book of the Dead. Unable to resist its temptation, they release a violent demon on a bloodthirsty quest to possess them all. Who will be left to fight for their survival and defeat this unearthly force of murderous carnage?
The Girl with the Dragon Tattoo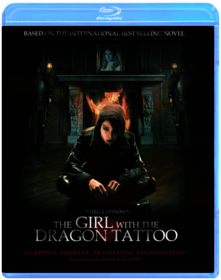 Niels Arden Oplev
The Girl with the Dragon Tattoo, The Girl Who Played with Fire & The Girl Who Kicked the Hornets Nest.
The Girl with the Dragon Tattoo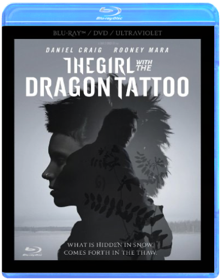 David Fincher
Disgraced journalist Mikael Blomkvist (Daniel Craig) accepts an invitation to surreptitiously investigate a forty year old unsolved murder on behalf of the victim's uncle, Swedish industrialist Henrik Vanger (Christopher Plummer). Meanwhile, tattooed hacker Lisbeth Salander (Rooney Mara), hired to investigate Blomkvist, discovers the truth behind the conspiracy that led to his fall from grace. Thrown together by fate, the unlikely duo uncovers a secret history of murder and sexual abuse festering beneath the veneer of Sweden's industrial past, all the while drawing closer to a quiet evil waiting to engulf them both.
Insomnia
Erik Skjoldbjærg
A Swedish homicide detective becomes unglued as he and his partner investigate a teen's slaying.
Insomnia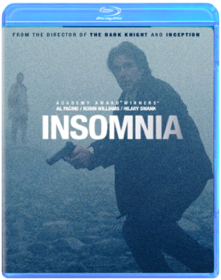 Christopher Nolan
A thriller to keep you wide awake in mesmerizing hi-def from the director of The Dark Knight and Inception. Invited to Nightmute, Alaska, to head a murder case, a veteran LAPD detective finds his investigation disrupted by an ever-shining midnight sun that wreaks sleep-depriving havoc on him – and by personal guilt over a second crime that may be real...or a figment of his increasingly unstable consciousness. Director Christopher Nolan (whose other credits include Memento and Batman Begins) crafts another jolting psychological thriller to remember, guiding Academy Award winners* Al Pacino, Robin Williams and Hilary Swank in Insomnia. In the season of the midnight sun, no one – and no secret – can forever hide.
Piranha
Joe Dante
While searching for missing teenagers, novice skip tracer Maggie McKeown (Heather Menzies) and local town boozer Paul Grogan (Bradford Dillman) stumble upon a top-secret Army laboratory conducting genetic research on piranha fish for the purpose of developing biological warfare. When the deadly eating machines are accidently released from the compound, they are soon headed downstream and consuming everything, and anything, in their path.

Bonus Features:

* New Anamorphic Widescreen Version (1.85:1)

* Audio Commentary With Director Joe Dante and Producer Jon Davison

* Behind-the-Scenes Footage

* The Making of Piranha Featurette With New Interviews From Roger Corman, Joe Dante, Dick Miller, Belinda Balaski and Many More

* Bloopers and Outtakes

* Piranha Trailer With Commentary by Producer Jon Davison Courtesy of Trailers From Hell

* Stills Gallery With Photos and Posters From Around the World

* Behind-the-Scenes Stills Gallery Featuring Photos From Phil Tippetts Personal Collection

* Additional Scenes From the Network Television Version

* Radio and TV Spots

* New World Trailers
Piranha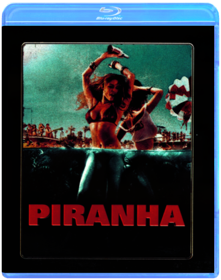 Alexandre Aja
From director Alexandre Aja (The Hills Have Eyes) comes the new action thriller Piranha 3D. Every year the population of sleepy Lake Victoria explodes from 5,000 to 50,000 for Spring Break, a riot of sun and drunken fun. But this year, there's something more to worry about than hangovers and complaints from local old timers; a new type of terror is about to be cut loose on Lake Victoria. After a sudden underwater tremor sets free scores of the prehistoric man-eating fish, an unlikely group of strangers must band together to stop themselves from becoming fish food for the areas new razor-toothed residents.
The film stars Jessica Szohr (Gossip Girl), Steven R. McQueen (The Vampire Diaries), Elisabeth Shue, Jerry O'Connell, Ving Rhames, Adam Scott, Richard Dreyfuss, Christopher Lloyd, and Kelly Brook.
Solaris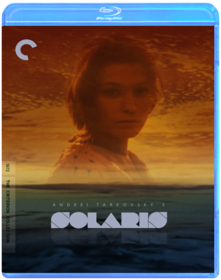 Andrei Tarkovsky
Ground control has been receiving strange transmissions from the remaining residents of the Solaris space station. When cosmonaut and psychologist Kris Kelvin is sent to investigate, he experiences the strange phenomena that afflict the Solaris crew, sending him on a voyage into the darkest recesses of his own consciousness. In Solaris, the legendary Russian filmmaker Andrei Tarkovsky (Ivan's Childhood, Andrei Rublev) gives us a brilliantly original science-fiction epic that challenges our conceptions about love, truth, and humanity itself.
Solaris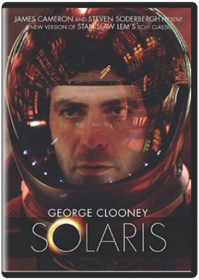 Steven Soderbergh
Superstar George Clooney turns in a stellar performance in this "brilliant sci-fi movie" (New York Daily News) from Academy Award winners Steven Soderbergh (2000 - Best Director, Traffic) and JamesCameron (1997 - Best Picture, Titanic). Aboard a lonely space station orbiting a mysterious planet, terrified crew members are experiencing a host of strange phenomena, including eerie visitors who seem all too human. And when psychologist Chris Kelvin (Clooney) arrives to investigate, he confronts a power beyond imagining that could hold the key to mankind's deepest dreams?or darkest nightmares. Co-starring Natascha McElhone and Jeremy Davies, Solaris is "mind-bending!" (Rolling Stone)
The Wicker Man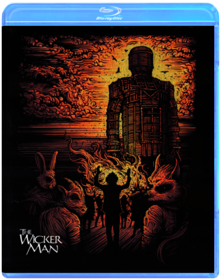 Robin Hardy
A police sergeant comes to a Scottish isle where a local lord presides over a sacrificial pagan cult.
The Wicker Man
Neil LaBute