The Complete Jean Vigo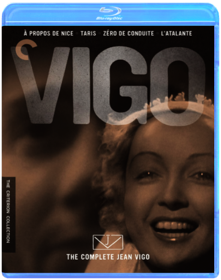 Jean Vigo
Even among cinema's greatest legends, Jean Vigo stands alone. The son of a notorious anarchist, Vigo had a brief but brilliant career making poetic, lightly surrealist films before his life was cut tragically short by tuberculosis at age twenty-nine. Like the daring early works of his contemporaries Jean Cocteau and Luis Buñuel, Vigo's films refused to play by the rules. This set includes all of Vigo's titles: À propos de Nice, an absurdist, rhythmic slice of life from the bustling coastal city of the title; Taris, an inventive short portrait of a swimming champion; Zéro de conduite, a radical, delightful tale of boarding-school rebellion that has influenced countless filmmakers; and, of course, L'Atalante, widely regarded as one of cinema's finest achievements, about newlyweds beginning their life together on a canal barge. These are the endlessly witty, visually adventurous works of a pivotal film artist.

À propos de Nice, 1930, 23 min, B&W, Silent, 1.33:1

Taris, 1931, 9 min, B&W, Mono, In French with English subtitles, 1.19:1

Zéro de conduite, 1933, 44 min, B&W, Mono, In French with English subtitles

L'Atalante, 1934, 85 min, B&W, Mono, In French with English subtitles, 1.33:1
The Great Dictator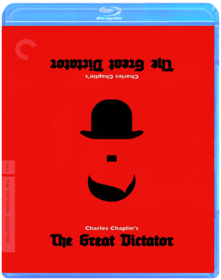 Charlie Chaplin
In his notorious masterpiece, The Great Dictator, Charlie Chaplin (City Lights, Modern Times) offers both a cutting caricature of Adolf Hitler and a sly tweaking of his own comic persona. Chaplin (in his first pure talkie) brings his sublime physicality to two roles: the cruel yet clownish "Tomanian" dictator and the kindly Jewish barber who is mistaken for him. Featuring Jack Oakie (Thieves' Highway, Lover Come Back) and Paulette Goddard (Modern Times, The Women) in stellar supporting turns, The Great Dictator, boldly going after the fascist leader before the U.S.'s official entry into World War II, is an audacious amalgam of politics and slapstick that culminates in Chaplin's famously impassioned plea for tolerance.
Monsieur Hulot's Holiday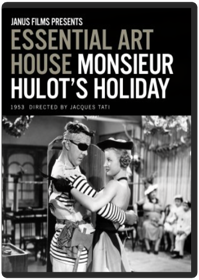 Jacques Tati
Pipe-smoking Monsieur Hulot, Jacques Tati's endearing clown, takes a holiday at a seaside resort where his presence provokes one catastrophe after another. Tati's wildly funny satire of vacationers determined to enjoy themselves includes a series of precisely choreographed sight gags involving dogs, boats and firecrackers. The first entry in the Hulot series is a masterpiece of gentle slapstick.
La Dolce Vita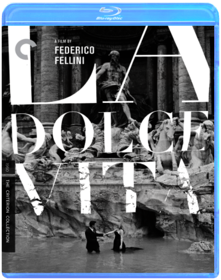 Federico Fellini
Lolita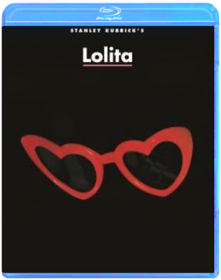 Stanley Kubrick
Dr. Strangelove, Or: How I Learned to Stop Worrying and Love the Bomb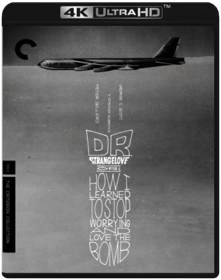 Stanley Kubrick
The Graduate
Mike Nichols
Hoffman, a recent college graduate, spends his summer trying to find out what to do next in this biting comedy. The Simon and Garfunkel score is as much a character in the movie as Bancroft's amorous Mrs. Robinson or Ross' lovely Elaine.
Greetings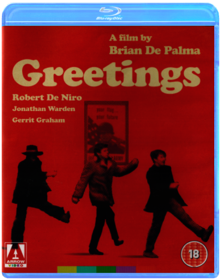 Brian De Palma
In 1963, Robert De Niro stepped in front of a movie camera for the first time. The resulting film, a low-budget black and white comedy called The Wedding Party, would take three years to complete, and another three years to be released, but it would also establish a hugely important working relationship for the aspiring actor. One of the filmmakers, long before he became synonymous with suspense thanks to Carrie, Dressed to Kill and other classics, was Brian De Palma. He and De Niro would team up again in the next few years for two more comedies, both with a countercultural bent.

Greetings, the first film to receive an X certificate in the United States, is a freewheeling satire focusing on a trio of twentysomething friends a conspiracy theorist, a filmmaker, and a voyeur played by De Niro as they try to avoid the Vietnam War draft. Hi, Mom!, originally named Son of Greetings, returns to De Niro s voyeur, now an aspiring maker of adult films, for another humorous glimpse at late-sixties society, this time turning its attentions to experimental theater, cinéma vérité, the African American experience, and the white middle classes.

Brought together for the first time and each newly restored by Arrow Films especially for this release these three films offer a fascinating insight into the early careers of two American cinema s major talents.

LIMITED EDITION CONTENTS New restoration from a 2K scan of The Wedding Party from the original film negative, carried out exclusively for this release by Arrow FilmsNew restoration from a 2K scan of Greetings and Hi, Mom! from original film materials, carried out exclusively for this release by Arrow FilmsOriginal uncompressed mono soundtracksOptional English subtitles for the deaf and hard of hearing on all three filmsBrand new commentary on Greetings by Glenn Kenny, author of Robert De Niro: Anatomy of an ActorBrand new appreciation of Brian De Palma and Robert De Niro s collaborations by critic and filmmaker Howard S. BergerBrand new interviews with Charles Hirsch, writer-producer of Greetings and Hi, Mom!Brand new interview with actor Gerrit Graham on Greetings, Hi, Mom! and his other collaborations with Brian De PalmaBrand new interview with actor Peter Maloney on Hi, Mom!Hi, Mom! theatrical trailerNewly commissioned artwork by Matthew GriffinLimited collector s edition booklet featuring new writing on the films by Brad Stevens, Chris Dumas and Christina Newland, plus an archive interview with Brian De Palma and Charles Hirsch
If....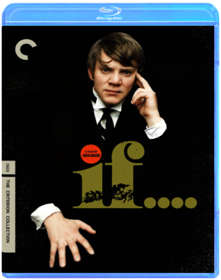 Lindsay Anderson
If…., directed by Lindsay Anderson (This Sporting Life), is a daringly chaotic vision of British society, set in a boarding school in late-sixties England. Before Kubrick made his mischief iconic in A Clockwork Orange, Malcolm McDowell made a hell of an impression as the insouciant Mick Travis, who, along with his school chums, trumps authority at every turn, finally emerging as a violent savior against the vicious games of one-upmanship played by both students and masters. Mixing color and black and white as audaciously as it mixes fantasy and reality, If…. remains one of cinema's most unforgettable rebel yells.
Fellini Satyricon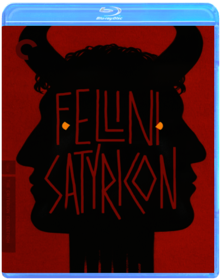 Federico Fellini
Federico Fellini's career achieved new levels of eccentricity and brilliance with this remarkable, controversial, extremely loose adaptation of Petronius's classical Roman satire, written during the reign of Nero. An episodic barrage of sexual licentiousness, godless violence, and eye-catching grotesquerie, Fellini Satyricon follows the exploits of two pansexual young men—the handsome scholar Encolpius and his vulgar, insatiably lusty friend Ascyltus—as they move through a landscape of free-form pagan excess. Creating apparent chaos with exquisite control, Fellini constructs a weird old world that feels like science fiction.
Beyond the Valley of the Dolls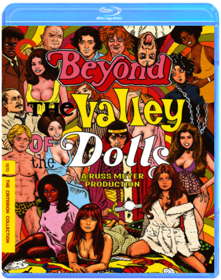 Russ Meyer
Beyond the Valley of the Dolls (The Criterion Collection) [Blu-ray] [Blu-ray] [2016] ...
Investigation of a Citizen Above Suspicion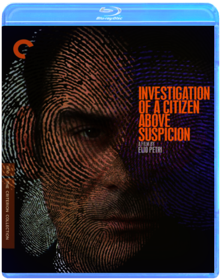 Elio Petri
The provocative Italian filmmaker Elio Petri's most internationally acclaimed work is this remarkable, visceral, Oscar-winning thriller. Petri maintains a tricky balance between absurdity and realism in telling the Kafkaesque tale of a Roman police inspector (A Fistful of Dollars's Gian Maria Volonté, in a commanding performance) investigating a heinous crime—which he committed himself. Both a penetrating character study and a disturbing commentary on the draconian crackdowns by the Italian government in the late 1960s and early '70s, Petri's kinetic portrait of surreal bureaucracy is a perversely pleasurable rendering of controlled chaos.
The Ruling Class
Ray Lovejoy, Peter Medak
Peter O'Toole gives a tour-de-force performance as Jack, a man "cured" of believing he's God-only to become Jack the Ripper incarnate. Based on Peter Barnes' irreverent play, this darkly comic indictment of Britain's class system peers behind the closed doors of English aristocracy. Insanity, sadistic sarcasm, and black comedy-with just a touch of the Hollywood musical-are all featured in this beloved cult classic directed by Peter Medak.
Phantom of the Paradise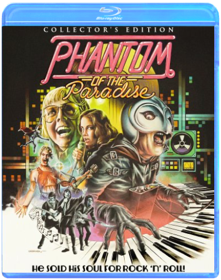 Brian De Palma
Phantom Of The Paradise is a ground-breaking cult film favorite from acclaimed writer/director Brian De Palma (Carrie, Dressed To Kill).

Paul Williams wrote the acclaimed score for this musical horror classic, and stars as an evil record tycoon haunted and taunted by the disfigured composer Winslow Leach (William Finley, Sisters) he once wronged. Cheered by the Los Angeles Times as a delightful, outrageous…visual triumph, and also starring Jessica Harper (Suspiria, Shock Treatment) and Gerrit Graham (Used Cars, Terrorvision), this hilarious send-up of the glam rock era is pure entertainment from beginning to end.
Monty Python and the Holy Grail
Terry Gilliam
The Monty Python team are at it again in their second movie. This time we follow King Arthur and his knights in their search for the Holy Grail. This isn't your average medieval knights and horses story - for a start, due to a shortage in the kingdom, all the horses have been replaced by servants clopping coconuts together!
Monty Python's Life of Brian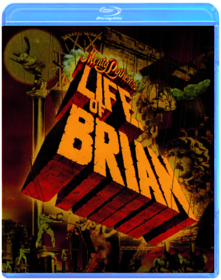 Terry Jones
On a Midnight Clear 2000 years ago, three wise men enter a manger where a babe is wrapped in swaddling clothes. It is an infant called Brian...and the three wise men are in the wrong manger. For the rest of his life, Brian (Graham Chapman) finds himself regarded as something of a Messiah, yet he's always in the shadow of this Other Guy from Galilee. Brian is witness to the Sermon of the Mount, but his seat is in such a bad location that he can't hear any of it ("Blessed are the cheesemakers?"). Ultimately he is brought before Pontius Pilate and sentenced to crucifixion, which takes place at that crowded, non-exclusive execution site a few blocks shy of Calvary. Rather than utter the Last Six Words, Brian leads his fellow crucifixees in a spirited rendition of a British music hall cheer-up song "Always Look On The Bright Side of Life." The whole Monty Python gang (Chapman, John Cleese, Michael Palin, Eric Idle, and Terry Gilliam) are on hand in multiple roles, playing such sacred characters as Stan Called Loretta, Deadly Dirk, Casts the First Stone, and Intensely Dull Youth; also showing up are Goon Show veteran Spike Milligan and a Liverpool musician named George Harrison.
Caddyshack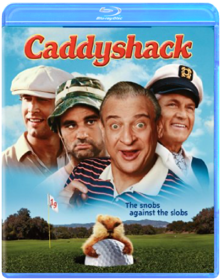 Harold Ramis
The greenskeeper is about to start World War III—against a gopher. The judge plays to win but his nubile niece has her mind set on scoring her own way. The playboy shoots perfect golf by pretending he is the ball. And the country club loudmouth just doubled a $20,000 bet on a 10-foot putt. Insanity? No. Caddyshack. Chevy Chase, Rodney Dangerfield, Ted Knight and Bill Murray tee off for a side-splitting round of fairway foolishness that does for golf what Animal House did for college fraternities and Police Academy did for law enforcement.
Liquid Sky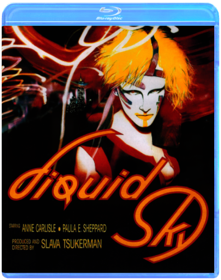 Slava Tsukerman
Item is brand new & sealed.
Monty Python's The Meaning of Life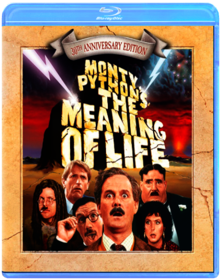 Terry Jones and Terry Gilliam
Those six pandemonium-mad Pythons are back with their craziest adventure ever! Graham Chapman, John Cleese, Terry Gilliam, Eric Idle, Terry Jones and Michael Palin have returned to explain The Meaning of Life. These naughty Brits offer the usual tasteful sketches involving favorite body parts and bodily functions, the wonders of war, the miracle of birth and a special preview of what's waiting for us in Heaven. You'll never look at life in quite the same way again! Hailed as "an exhilarating experience" (Time) and pronounced "the best movie from England's satirical sextet." (Newsweek)
This Is Spın̈al Tap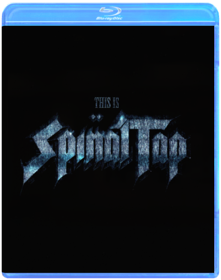 Rob Reiner
You're about to get personal with one of music history's greatest and loudest heavy metal bands, Spinal Tap! Whether or not you're a die-hard fan of the group, you'll love this detailed "rockumentary" of Engand's legendary Spinal Tap. Acclaimed commercial director Marty DiBergi takes you behind the scenes for an intimate look at a band whose time has come and gone and come again and.... Through interviews, rare footage and lots of musicincluding classic Tap tunes like "Big Bottom" and "Hell Hole"you'll get acquainted with David St. Hubbins (lead guitar), Nigel Tufnel (lead guitar), Derek Smalls (lead bass) and every drummer who ever livedand diedfor this renowned rock band. Be a part of the sights, sounds and smells of this celebrated heavy metal phenomenon. It's an experience you'll never forget.
Brazil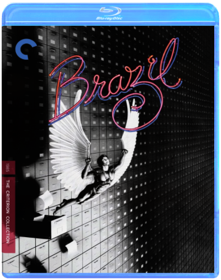 Terry Gilliam
In the dystopic masterpiece Brazil, Jonathan Pryce (Glengarry Glen Ross) plays a daydreaming everyman who finds himself caught in the soul-crushing gears of a nightmarish bureaucracy. This cautionary tale by Terry Gilliam (Fear and Loathing in Las Vegas), one of the great films of the 1980s, now ranks alongside antitotalitarian works by the likes of George Orwell, Aldous Huxley, and Kurt Vonnegut Jr. And in terms of set design, cinematography, music, and effects, Brazil, a nonstop dazzler, stands alone.
True Stories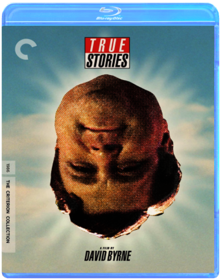 David Byrne
Robocop
Paul Verhoeven
PART MAN, PART MACHINE, ALL COP.

RoboCop, from Orion Pictures, marked director Paul Verhoeven's (Flesh + Blood) Hollywood debut and now the future of law enforcement is back in a definitive Blu-ray presentation packed with hours of brand new bonus features & exclusive collectible Steebook packaging.

STEELBOOK CONTENTS

4K restoration of the film from the original camera negative by MGM, transferred in 2013 and approved by director Paul Verhoeven
Director s Cut and Theatrical Cut of the film on two High Definition (1080p) Blu-rayTM discs
Original lossless stereo and four-channel mixes plus DTS-HD MA 5.1 surround sound option on both cuts
Optional English subtitles for the deaf and hard of hearing on both cuts
Limited edition collectors' booklet featuring new writing on the film by Omar Ahmed, Christopher Griffiths and Henry Blyth

DISC ONE DIRECTOR S CUT

Archive commentary by director Paul Verhoeven, executive producer Jon Davison and co-writer Ed Neumeier (originally recorded for the Theatrical Cut and re-edited in 2014 for the Director s Cut)
New commentary by film historian Paul M. Sammon
New commentary by fans Christopher Griffiths, Gary Smart and Eastwood Allen
The Future of Law Enforcement: Creating RoboCop, a newly filmed interview with co-writer Michael Miner
RoboTalk, a newly filmed conversation between co-writer Ed Neumeier and filmmakers David Birke (writer of Elle) and Nick McCarthy (director of Orion Pictures The Prodigy)
Truth of Character, a newly filmed interview with star Nancy Allen on her role as Lewis
Casting Old Detroit, a newly filmed interview with casting director Julie Selzer on how the film s ensemble cast was assembled
Connecting the Shots, a newly filmed interview with second unit director and frequent Verhoeven collaborator Mark Goldblatt
Composing RoboCop, a new tribute to composer Basil Poledouris featuring film music experts Jeff Bond, Lukas Kendall, Daniel Schweiger and Robert Townson
RoboProps, a newly filmed tour of super-fan Julien Dumont s collection of original props and memorabilia
2012 Q&A with the Filmmakers, a panel discussion featuring Verhoeven, Davison, Neumeier, Miner, Allen, star Peter Weller and animator Phil Tippett
RoboCop: Creating a Legend, Villains of Old Detroit and Special Effects: Then & Now, three archive featurettes from 2007 featuring interviews with cast and crew
Paul Verhoeven Easter Egg
Four deleted scenes
The Boardroom: Storyboard with Commentary by Phil Tippett
Director s Cut Production Footage, raw dailies from the filming of the unrated gore scenes
Two theatrical trailers and three TV spots
Extensive image galleries

DISC TWO THEATRICAL CUT

Archive commentary by director Paul Verhoeven, executive producer Jon Davison and co-writer Ed Neumeier (originally recorded for Theatrical version of the film)
Two Isolated Score tracks (Composer s Original Mix and Final Theatrical Mix) in lossless stereo
Edited-for-television version of the film, featuring alternate dubs, takes and edits of several scenes (95 mins, SD only)
Split screen comparison of Theatrical and Director s Cuts
RoboCop: Edited For Television, a compilation of alternate scenes from two edited-for-television versions, newly transferred in HD from recently-unearthed 35mm elements
Heathers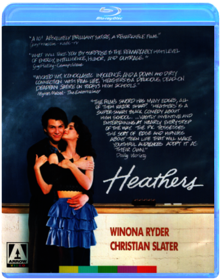 Michael Lehmann
Widely acknowledged as a true cult classic of modern American cinema, Heathers has captured the imaginations of troubled teenagers the world over with its acerbic satire of the sugar-coated high school movies of the 1980s...

At Westerburg High School, an elite clique of snobby girls known as Heathers reign supreme. Smart and popular, Veronica (Winona Ryder, Stranger Things) is a reluctant member of the gang and disapproves of the other girls' cruel behaviour. When Veronica and her mysterious new boyfriend, J.D. (Christian Slater, True Romance), play a trick on the clique leader, Heather Chandler (Kim Walker), and accidentally poison her, they make it appear a suicide. But it soon becomes clear to Veronica that J.D. is sociopath intent on vengefully killing the school s popular students. She races to stop J.D., clashing with the clique's new leader, Heather Duke (Shannen Doherty), and leading to an explosive final confrontation with her troubled former lover.

Directed by Michael Lehmann, Heathers pushed the teen comedy into dark and nightmarish territory and is distinguished by the career defining central performances of its stars Winona Ryder and Christian Slater. The film is presented here in an exclusive 30th Anniversary 4K restoration with a wealth of extra material, providing unprecedented insight into the making of this hilarious and shocking film.

SPECIAL FEATURES New restoration from a 4K scan of the original camera negative by Arrow FilmsHigh Definition Blu-ray (1080p) presentationOriginal 1.0 mono audio and optional 5.1 DTS-HD Master AudioOptional English subtitles for the deaf and hard of hearingAudio commentary by director Michael Lehmann, producer Denise Di Novi and writer Daniel WatersNewly filmed interview with director Michael LehmannA newly filmed appreciation by the writer, actor and comedian John Ross Bowie (The Big Bang Theory)Scott and Larry and Dan and Heathers, a new interview between screenwriting team Scott Alexander and Larry Karaszewski (Ed Wood, The People vs Larry Flint), and Heathers screenwriter Daniel Waters.Pizzicato Croquet, composer David Newman and director Michael Lehmann discuss the music of HeathersHow Very: The Art and Design of Heathers, production designer Jon Hutman, art director Kara Lindstrom and director Michael Lehmann discuss the look of HeathersCasting Westerberg High, casting director Julie Selzer discusses the casting process for HeathersPoor Little Heather, a new interview with actress Lisanne FalkScott and Larry and Dan and Heathers, a new interview between screenwriting team Scott Alexander and Larry Karaszewski (Ed Wood, The People vs Larry Flynt), and Heathers screenwriter Daniel Waters.The Beaver Gets a Boner, Michael Lehmann s long sought after student film from 1985 made at the USC School of Cinematic ArtsReturn to Westerberg High, an archival featurette providing further insight into the film s productionOriginal trailersReversible sleeve featuring original and newly commissioned artwork by Robert SammelinFIRST PRESSING ONLY: Collector's booklet featuring new writing by Bidisha, Anna Bogutskaya and an archival interview with cinematographer Francis Kenny
How To Get Ahead in Advertising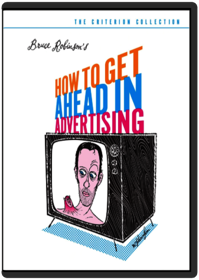 Bruce Robinson
Richard E. Grant is the endlessly suave Dennis Bagley, a high-strung advertising executive whose shoulder sprouts an evil, talking boil. The boil speaks only to Bagley, is silent to the rest of the world, and seems to be growing. This caustic satire reunites the talented team behind the cult classic Withnail and I to create a tour de force of verbal jousting and physical comedy.
Society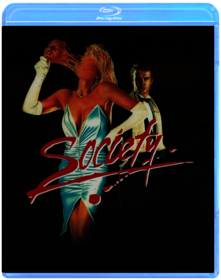 Brian Yuzna
IT IS A MATTER OF GOOD BREEDING. REALLY.

After producing Stuart Gordon's hit Re-Animator, Brian Yuzna (Bride of Re-Animator, Return of the Living Dead III) turned his hand to directing with 1989's Society, and gave birth to one of the ickiest, most original body horror shockers of all time.

Teenager Bill Whitney (Billy Warlock) has always felt like the odd one out in his wealthy, upper-class Beverly Hills family. For some reason, he just doesn't seem to fit in. But his sense of alienation takes a sinister turn when he hears an audio recording of his sister's coming-out party, which seems to implicate his family and others in a bizarre, ritualistic orgy. And then there are the strange things he's been seeing - glimpses of people with their bodies contorted impossibly out of shape... Is Bill going mad or is there something seriously amiss in his neighborhood?

Packing stomach-churning grue and thought-provoking social commentary in equal measure, Society is a biting horror satire which culminates in one of the most gag-inducing "climaxes"' in all of horror history.

DIRECTOR-APPROVED CONTENTS: Newly remastered 2K digital transfer of the film, approved by director Brian YuznaHigh Definition Blu-ray (1080p) and Standard Definition DVD presentationOriginal Stereo 2.0 audio (uncompressed PCM on the Blu-ray)Optional English SDH subtitles for the deaf and hard of hearingBrand new audio commentary by YuznaGovernor of Society a brand new interview with YuznaThe Masters of the Hunt a brand new featurette including interviews with stars Billy Warlock, Devin DeVasquez, Ben Meyerson and Tim BartellThe Champion of the Shunt new featurette with FX artists Screaming Mad George, David Grasso and Nick Benson2014 Q&A with Yuzna, recorded at Celluloid Screams FestivalBrian Yuzna in conversation backstage at the Society world premierePersecution Mania Screaming Mad George music videoReversible sleeve featuring original and newly-commissioned artwork by Nick PercivalCollector s booklet featuring new writing on the film by critic Alan Jones, illustrated with original archive stills and posters
Man Bites Dog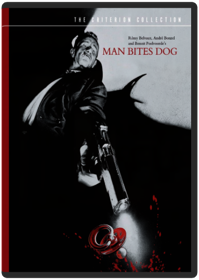 Rémy Belvaux , André Bonzel , Benoît Poelvoorde
Documentary filmmakers André and Rémy have found an ideal subject in Ben. He is witty, sophisticated, intelligent, well liked-and a serial killer. As André and Rémy document Ben's routines, they become increasingly entwined in his vicious program, sacrificing their objectivity and their morality. Controversial winner of the International Critics' Prize at the 1992 Cannes Film Festival, Man Bites Dog stunned audiences worldwide with its unflinching imagery and biting satire of media violence.
Showgirls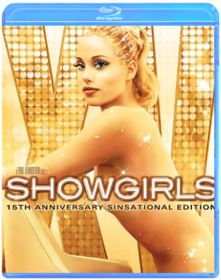 Paul Verhoeven
SHOWGIRLS 15TH ANNI SINSATIONA ED - Blu-Ray Movie
Boogie Nights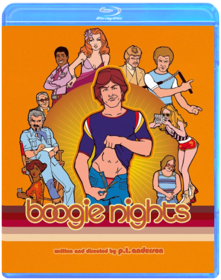 Paul Thomas Anderson
Boogie Nights (BD) (NL)
Orgazmo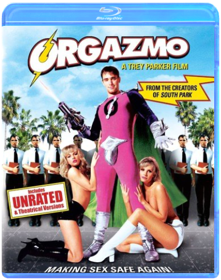 Trey Parker
Joe Young (Trey Parker) is a devout Mormon visiting Hollywood to convert the unenlightened. While spreading the word, Joe is offered $20,000 to play Captain Orgazmo in a porn director's film. Mindful of the financial burdens of his upcoming wedding, Joe reluctantly accepts the role, not certain of what he's in for! Written, directed and starring South Park co-creator Trey Parker and featuring his South Park partner Matt Stone, this hilarious send-up of the porn industry will have you laughing long after the credits roll.
Starship Troopers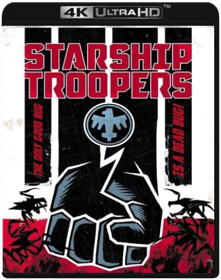 Paul Verhoeven
From the bridge of the Fleet Battle-station Ticonderoga, with its sweeping galactic views, to the desolate terrain of the planet Klendathu, teeming with shrieking fire-spitting,brain-sucking creatures, acclaimed director Paul Verhoeven,crafts a dazzling epic based on Robert A. Heinlein's classic sci-fi adventure. Casper Van Dien, Dina Meyer, Denise Richards, Jake Busey, Neil Patrick Harris, Patrick Muldoon and Michael Ironside star as the courageous soldiers who travel to the distant and desolate Klendathu system for the ultimate showdown between the species. Celebrate the 20th anniversary of this visceral action classic with an all-new 4K restoration.
Happiness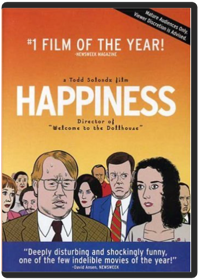 Todd Solondz
This animated feature film DVD is for matrure audiences on ly. It features widescreen, Dolby Surround, is digitally ma stered,, with interactive menus, scene access, cast & crew information, & Spanish, English, & French subtitles.
Fight Club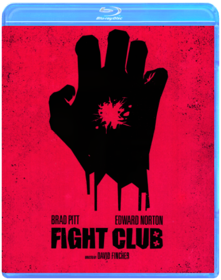 David Fincher
"'Fight Club' pulls you in, challenges your prejudices, rocks your world and leaves you laughing" (Rolling Stone). Brad Pitt ("12 Monkeys", "Seven"), Edward Norton ("Primal Fear," "American History X") and Helena Bonham Carter ("Mighty Aphrodite," "A Room With A View") turn in powerful "performances of which movie legends are made" (Chicago Tribune) in this action-packed hit.

A ticking-time-bomb insomniac (Norton) and a slippery soap salesman (Pitt) channel primal male aggression into a shocking new form of therapy. Their concept catches on, with underground "fight clubs" forming in every town, until a sensuous eccentric (Bonham Carter) gets in the way and ignites an out-of control spiral toward oblivion.
South Park: Bigger, Longer and Uncut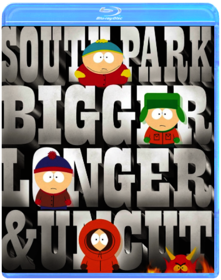 Trey Parker
OK, let's get all the disclaimers out of the way first. Despite its colorful (if crude) animation, South Park: Bigger, Longer & Uncut is in no way meant for kids. It is chock full of profanity that might even make Quentin Tarantino blanch and has blasphemous references to God, Satan, Saddam Hussein (who's sleeping with Satan, literally), and Canada. It's rife with scatological humor, suggestive sexual situations, political incorrectness, and gleeful, rampant vulgarity. And it's probably one of the most brilliant satires ever made. The plot: flatulent Canadian gross meisters Terrance and Philip hit the big screen, and the South Park quartet of third graders—Stan, Kyle, Kenny, and Cartman—begin repeating their profane one-liners ad infinitum. The parents of South Park, led by Kyle's overbearing mom, form "Mothers Against Canada," blaming their neighbors to the north for their children's corruption and taking Terrance and Philip as war prisoners. It's up to the kids then to rescue their heroes from execution, not mention a brooding Satan, who's planning to take over the world.

To give away any more of the plot would destroy the fun, but this feature-length version of Trey Parker and Matt Stone's Comedy Central hit is a dead-on and hilarious send-up of pop culture. And did we mention it's a musical? From the opening production number "Mountain Town" to the cheerful antiprofanity sing-along "It's Easy, MMMKay" to Satan's faux-Disney ballad "Up There," Parker (who wrote or cowrote all the songs) brilliantly shoots down every earnest musical from Beauty and the Beast to Les Misérables. And in advocating free speech and satirizing well-meaning but misguided parental censorship groups (with a special nod to the MPAA), Bigger, Longer & Uncut hits home against adult paranoia and hypocrisy with a vengeance. And the jokes, while indeed vulgar and gross, are hysterical; we can't repeat them here, especially the lyrics to Terrance and Philip's hit song, but you'll be rolling on the floor. Don't worry, though—to paraphrase Cartman, this movie won't warp your fragile little mind. Unless you have something against the First Amendment. —Mark Englehart
American Psycho
Mary Harron
Patrick Bateman (Christian Bale) is a Wall Street yuppie, obsessed with success, status and style, with a stunning fiancee (Reese Witherspoon). He is also a psychotic killer who rapes, murders and dismembers both strangers and acquaintances without provocation or purpose. Based on the controversial novel, the film offers a sharp satire to the dark side of yuppie culture in the '80s, while setting forth a vision that is both terrifying and chilling.
Adaptation.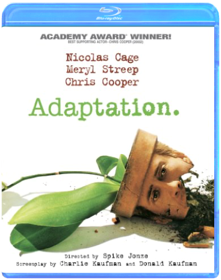 Spike Jonze
Director Spike Jonze delivers a stunningly original comedy that seamlessly blends fictional characters and situations with the lives of real people: obsessive orchid hunter John Laroche (Cooper), New Yorker journalist Susan Orlean (Streep), Hollywood screenwriter Charlie Kaufman (Cage), and his twin brother, Donald (also Cage). As Charlie struggles to adapt Orlean's best-selling book "The Orchid Thief," he writes himself into his own movie. The various stories crash into one another exploding into a wildly imaginative film. Adaptation, the year's most talked about movie, is at once a hilarious drama and a moving comedy.
The Rules of Attraction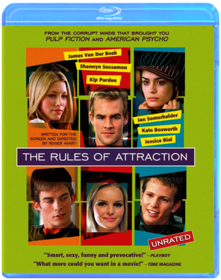 Roger Avary
Based on the best-selling novel by Bret Easton Ellis, Roger Avary masterfully adapts the darkly funny social satire of lifeand love among the young and privileged students of Camden College. Stars James Van Der Beek, Jessica Biel, Kate Bosworth, Shannyn
A Mighty Wind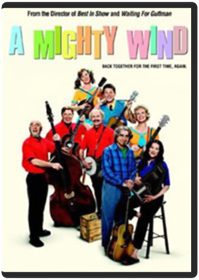 Christopher Guest
A Mighty Wind
Team America: World Police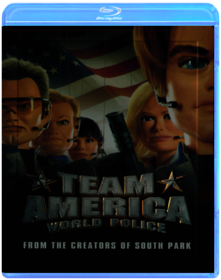 Trey Parker
Import from UK. Region Free.
Idiocracy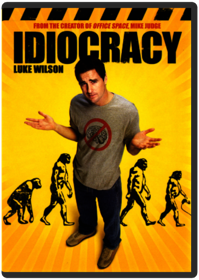 Mike Judge
From Mike Judge, one of the creative minds behind Beavis and Butt-Head, King of the Hill and Office Space, comes an outrageous sci-fi comedy that'll make you think twice about the future of mankind.

Meet Joe Bowers (Luke Wilson). He's not the sharpest tool in the shed. But when a government hibernation experiment goes awry, Bowers awakens in the year 2505 to find a society so dumbed-down by mass commercialism and mindless TV programming that he's become the smartest guy on the planet. Now it's up to an average Joe to get human evolution back on track!

Filled with razor-sharp sarcasm and outrageous sight gags, Idiocracy will make you laugh out loud whether you're an absolute genius or a complete idiot!
Spring Breakers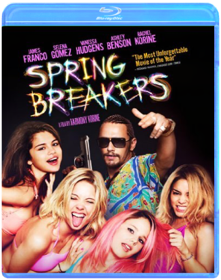 Harmony Korine
Four frustrated college girlfriends (Selena Gomez, Vanessa Hudgens, Ashley Benson and Rachel Korine) plot to fund their best spring break ever by burglarizing a fast-food shack. But that's only the beginning... during a night of partying, the girls get arrested. Hungover a nd clad only in bikinis, the girls appear before a judge and get bailed out unexpectedly by Alien (James Franco), an infamous local dealer who takes them on the wildest spring-break trip in history.
Maps to the Stars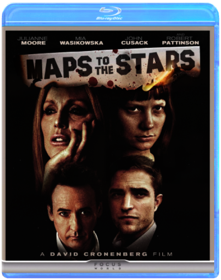 David Cronenberg
Academy Award nominee and Golden Globe winner Julianne Moore stars with Mia Wasikowska, John Cusack and Robert Pattinson in this unforgettable, darkly comic thriller from acclaimed director David Cronenberg. Hollywood actress Havana Segrand (Moore) is unraveling as her career flounders. Her therapist (Cusack) and his wife are busy managing the career of their child-star son. But when a mysterious young woman named Agatha (Wasikowska) befriends a limo driver (Pattinson) and ties all their lives together, nothing will ever be the same as they try to survive a world of money, fame, envy and relentless hauntings.
Nightcrawler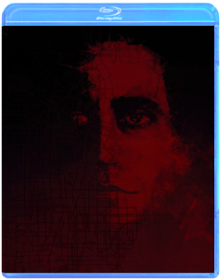 Dan Gilroy
Nightcrawler is a thriller set in the nocturnal underbelly of contemporary Los Angeles. Jake Gyllenhaal stars as Lou Bloom, a driven young man desperate for work who discovers the high-speed world of L.A. crime journalism. Finding a group of freelance camera crews who film crashes, fires, murder and other mayhem, Lou muscles into the cut-throat, dangerous realm of nightcrawling - where each police siren wail equals a possible windfall and victims are converted into dollars and cents. Aided by Rene Russo as Nina, a veteran of the blood-sport that is local TV news, Lou blurs the line between observer and participant to become the star of his own story.
Get Out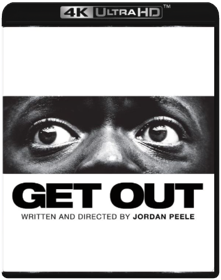 Jordan Peele
When Chris (Daniel Kaluuya), a young African-American man, visits his white girlfriend's (Allison Williams) family estate, he becomes ensnared in the more sinister, real reason for the invitation. At first, Chris reads the family's overly accommodating behavior as nervous attempts to deal with their daughter's interracial relationship, but as the weekend progresses, a series of increasingly disturbing discoveries lead him to a truth that he could have never imagined. This speculative thriller from Blumhouse (producers of The Visit, Insidious series and The Gift) and the mind of Jordan Peele (Key & Peele) is equal parts gripping thriller and provocative commentary.