Ghost World
Terry Zwigoff
The Man Who Wasn't There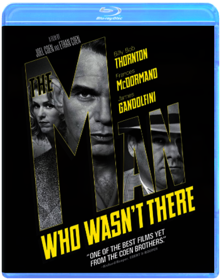 Joel Coen, Ethan Coen
2001 - The Man Who Wasn't There - DVD Video - Stars: Billy Bob Thornton, Frances McDormand, Michael Badalucco, Richard Jenkins, Scarlett Johansson, Jon Polito, Tony Shaloub, James Gandolfini - Director: Joel Coen - Written by Joel & Ethan Coen - A Coen Brothers Film - Special Features - Dolby Digital 5.1 - Rated R - Collectible
Match Point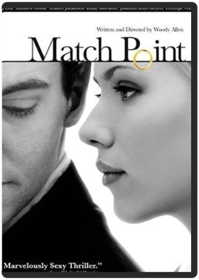 Woody Allen
Match Point is "a winning combination of sex, mystery, brilliant writing and first-rate acting that all adds up to one of the most erotic and exhilarating movies in years." (Maxim). Chris (Jonathan Rhys Meyers) is being torn apart by his desire for two very different women. Marrying Chloe (Emily Mortimer) will bring him a life of wealth and success, but his true passion lies with his brother-in-law's fiancee, the stunningly sensuous but unpredictable Nola (Scarlett Johansson). Pulsing with tension, Match Point rides the dangerous line between ambition and obsession to an ending as surprising as it is chilling.
The Black Dahlia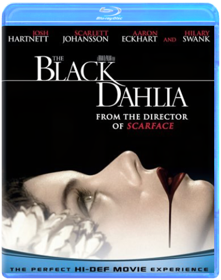 Brian De Palma
From the acclaimed director of Scarface and the author of L.A. Confidential comes the spellbinding thriller The Black Dahlia. Two ambitious cops, Lee Blanchard (Aaron Eckhart) and Bucky Bleichert (Josh Hartnett), investigate the shocking murder of an aspiring young starlet. With a corpse so mutilated that photos are kept from the public, the case becomes an obsession for the men, and their lives begin to unravel. Blanchard's relationship with his girlfriend, Kay (Scarlett Johansson), deteriorates, while Bleichert finds himself drawn to the enigmatic Madeleine (Hilary Swank), a wealthy woman with a dark and twisted connection to the victim.
The Prestige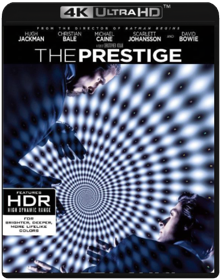 Christopher Nolan
Hugh Jackman, Christian Bale, Michael Caine and Scarlett Johansson are pure magic in THE PRESTIGE on Blu-ray Disc. Dubbed "wildly entertaining" by Rolling Stone, this riveting tale is more astounding than ever in this dazzling new format. Two young, passionate magicians are friends and partners until one fateful night when their biggest trick goes terribly wrong. Now the bitterest of enemies, they will stop at nothing — including deceit and sabotage — to learn each other's secrets. Experience their obsessive rivalry in eye-popping 1080p and resounding 5.1 48 kHz, 24-bit uncompressed audio. But remember, nothing is what it seems, so be prepared to watch over and over again as Blu-ray High Definition teases and tantalizes your senses!
Her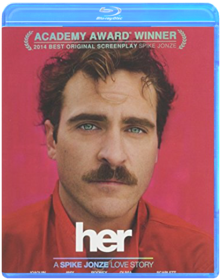 Spike Jonze
Her (Blu-Ray+DVD+Digital HD+UltraViolet Combo Pack)
Under the Skin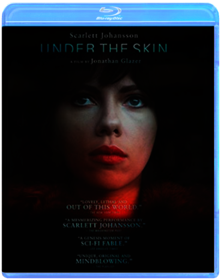 Jonathan Glazer
An alien takes on the form of a beautiful young woman and searches the streets of Scotland for men to seduce.
Lucy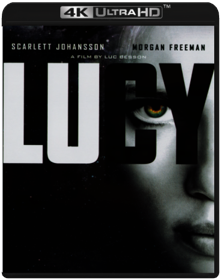 Luc Besson
From the visionary director of La Femme Nikita and The Fifth Element and starring Scarlett Johansson and Academy Award-winner Morgan Freeman, comes an action-thriller about a woman named Lucy who accidentally gets caught in a dark deal, but turns the tables on her captors. Altered by a dangerous new drug allowing her to use 100% of her brain capacity, Lucy transforms into a merciless warrior evolved beyond human logic.
Hail, Caesar!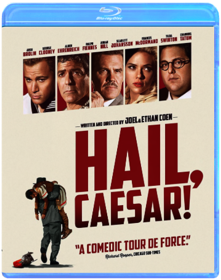 Joel Coen, Ethan Coen
Four-time Oscar-winning filmmakers Joel and Ethan Coen (No Country for Old Men,Fargo) write and direct Hail, Caesar!, an all-star comedy set during the latter years of Hollywood's Golden Age. Starring Josh Brolin, George Clooney, Alden Ehrenreich, Ralph Fiennes, Jonah Hill, Scarlett Johansson, Frances McDormand, Tilda Swinton, and Channing Tatum, Hail, Caesar! follows a single day in the life of a studio fixer who is presented with plenty of problems to fix.