Being John Malkovich
Spike Jonze
Have you ever wanted to be someone else? Or, more specifically, have you ever wanted to crawl through a portal hidden in an anonymous office building and thereby enter the cerebral cortex of John Malkovich for fifteen minutes before being spat out on the side of the New Jersey Turnpike? Then director Spike Jonze (Adaptation) and writer Charlie Kaufman (Eternal Sunshine of the Spotless Mind) have the movie for you. Melancholy marionettes, office drudgery, a frizzy-haired Cameron Diaz (There's Something About Mary) but that's not all! Surrealism, possession, John Cusack (Say Anything), a domesticated primate, Freud, Catherine Keener (Capote), non sequiturs, and absolutely no romance! But wait: get your Being John Malkovich now and we'll throw in emasculation, slapstick, Abelard and Heloise, and extra Malkovich, Malkovich, Malkovich.
Bjork: Volumen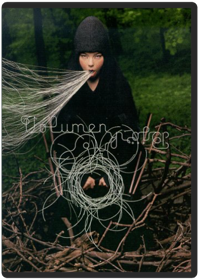 Chris Cunningham, Michel Gondry, Spike Jonze, Danny Cannon, Lynn Fox, Eiko Ishioka, Nick Knight, John Kricfalusi, Vinoodh Matadin, Alexander McQueen, Jean-Baptiste Mondino, Sophie Muller, Stephane Sednaoui, Inez van Lamsweerde, Paul White
Bjork ~ Bjork - Volumen
Beastie Boys: Video Anthology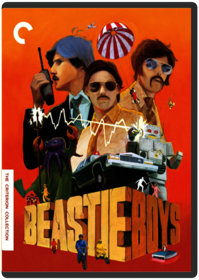 Spike Jonze, Evan Bernard, Adam Bernstein, Tamra Davis, Ari Marcopoulos, David Perez Shadi, Adam Yauch
This 2-disc DVD set features 18 Beastie Boy Clips, such as Intergalactic, Shake Your Rump, Gratitude, Shadr ach, Sabotage, Alive, and lots more; also includes special features, such as 100+ video angles & audio tracks, switchable at any time, more than 4
Adaptation.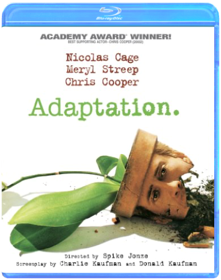 Spike Jonze
Director Spike Jonze delivers a stunningly original comedy that seamlessly blends fictional characters and situations with the lives of real people: obsessive orchid hunter John Laroche (Cooper), New Yorker journalist Susan Orlean (Streep), Hollywood screenwriter Charlie Kaufman (Cage), and his twin brother, Donald (also Cage). As Charlie struggles to adapt Orlean's best-selling book "The Orchid Thief," he writes himself into his own movie. The various stories crash into one another exploding into a wildly imaginative film. Adaptation, the year's most talked about movie, is at once a hilarious drama and a moving comedy.
Tenacious D: The Complete Master Works
Spike Jonze, Tom Gianas, Liam Lynch, Troy Miller, Dave Skinner, Gabe Swarr
With pitchfork and shovel, Tenacious D has labored to finally unearth the first ever Tenacious D-VD from the fragrant bowels of Hades. For years, this turd has been spit-polished, massaged, and finally sanctified by both Jables and KG, and they are now ready release it to the world.

This highly provocative DVD contains the legendary and epic recital at London's Brixton Academy that was by chance recorded on November 3, 2002. Watch as Jack and Kyle slay the mighty dragon and treat the British public to a phenomenal performance that includes the now classic D melodies; Wonderboy, Explosivo, Kyle Quit The Band, Friendship, Kielbasa, Dio, The Cosmic Shame, F#*! Her Gently, Tribute and the ever popular Live Short Films that have been screened during The D's shows.

The Complete Masterworks also contains the groundbreaking, hard to get (legally), HBO episodes which tell the tale of The D in their early days on the road to stardom.

But that's not all! Act now and a bonus second disc will be gifted to the first twelve million loyal Tenacious D apostles, included is an intimate portrait of Jack and Kyle and their life of carnal debauchery on the road. Lucky owners of the DVD will catch rare and gruesome behind the scenes glimpses of the making of the Tribute & Wonderboy videos as well as never before seen footage of The D as they perform their secret backstage rituals. TENACIOUS D: THE COMPLETE MASTERWORKS is truly a harbinger of the good times ahead as we all await the coming apocalypse.
The Work of Director Spike Jonze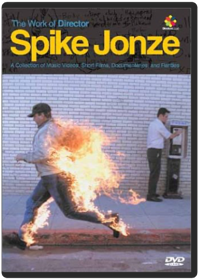 Spike Jonze
From Spike Jonze, the acclaimed director of the smash films "Adaptation" & "Being John Malkovich" comes Directors Label: The Work of Director Spike Jonze. This 2-sided DVD is the first time the bulk of Spike's non-theatrical work has ever been compiled o
Her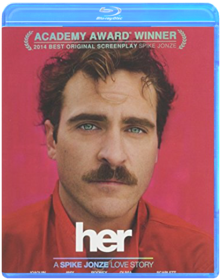 Spike Jonze
Her (Blu-Ray+DVD+Digital HD+UltraViolet Combo Pack)