Top Gun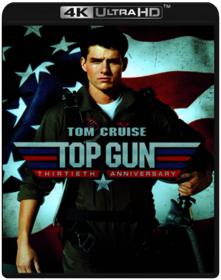 Tony Scott
Top Gun takes a look at the danger and excitement that awaits every pilot at the Navy's prestigious fighter weapons school. Tom Cruise is superb as Pete "Maverick" Mitchell, a daring young flyer who's out to become the best of the best. And Kelly McGillis sizzles as the civilian instructor who teaches Maverick a few things you can't learn in a classroom.
Days of Thunder
Tony Scott
The Last Boy Scout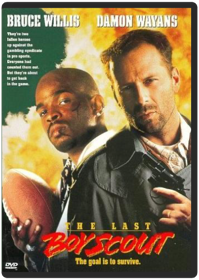 Tony Scott
A WORLD-WEARY PRIVATE INVESTIGATOR AND A FORMER PRO QUARTERBACK TEAM UP TO TRACK DOWN A HIGHLY-PLACED KILLER.
True Romance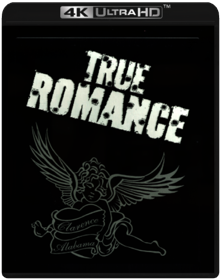 Tony Scott
True Romance (Unrated) (BD)
Crimson Tide
Tony Scott
Dynamic Denzel Washington (TRAINING DAY) joins Hollywood favorite Gene Hackman (ENEMY OF THE STATE) along with Viggo Mortensen (THE LORD OF THE RINGS trilogy) and James Gandolfini (TV's THE SOPRANOS) in this intense action thriller that's a smash hit with audiences and critics alike! In the midst of a global crisis, the USS Alabama receives an unconfirmed order to launch its nuclear missiles — signaling the start of Word War III! The tension quickly rises as the sub's respected commander (Hackman) and his brilliant executive officer (Washington) clash over the validity of their orders ... battling each other for control of the sub! As this epic struggle rages under the sea, CRIMSON TIDE brings motion picture excitement to a new level — and you to the edge of your seat!
Spy Game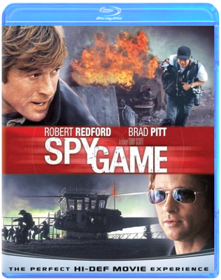 Tony Scott
When a top-secret, unauthorized mission goes awry, CIA agent Tom Bishop (Brad Pitt) is captured—and sentenced to die. With just 24 hours to get him out alive, Bishop's boss, Nathan Muir (Robert Redford), must battle enemies abroad and the system inside the CIA to save his friend. Now the clock is ticking and the race is on … as the deadliest game of all explodes into the spectacular, adrenaline-fueled thriller that ABC Radio says "sizzles with suspense!"
The Hire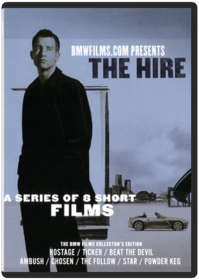 John Frankenheimer, Ang Lee, Wong Kar-wai, Guy Ritchie, Alejandro G. Iñárritu, John Woo, Joe Carnahan, Tony Scott
The Hire: A Series of 8 Films The 8 films included are: Hostage: Stars: Clive Owen. Director: John Woo Ticker: Stars: Clive Owen, Don Cheadle, F. Murray Abraham. Director: Joe Carnahan The driver rescues a mysterious messenger carrying an even more mysterious briefcase after an ambush on a rural highway. As a helicopter gunman relentlessly pursues them, a game of political intrigue plays out, with an unforeseen ending. Beat the Devil: Stars: Clive Owen, Gary Oldman, James Brown. Director: Tony Scott Decades ago, the legendary James Brown sold his soul to the devil for fame and fortune. Now he wishes to renegotiate. Hired to take Mr. Brown to a rendezvous with the devil (Gary Oldman), the driver soon finds himself entangled in fiendish plans. Ambush: Stars: Clive Owen, Tomas Milian. Director: John Frankenheimer Chosen: Stars: Clive Owen, Mason Lee. Director: Ang Lee The driver meets a ship carrying an eight-year-old Tibetan boy at a dark, deserted New York shipyard. But he's not the only one waiting. The Follow: Stars: Clive Owen, Mickey Rourke, Forest Whitaker. Director: Wong Kar-wai The cunning and tactics of trailing another car quickly evolve into a mystery rife with deceit, as The Driver is hired to follow a woman accused of cheating on her famous husband. Star: Stars: Clive Owen, Madonna. Director: Guy Ritchie The driver faces perhaps his most perplexing challenge: Coming face-to-face with a hugely talented and successful rock star. But beneath her beauty lies a problem she always gets what she wants. Powder Keg: Stars: Clive Owen, Stellan Skarsgard. Director: Alejandro González Iñárritu