The Lodger: A Story of the London Fog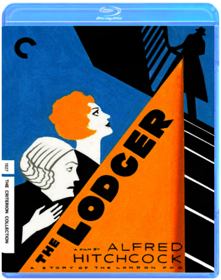 Alfred Hitchcock
With his third feature film, The Lodger: A Story of the London Fog, Alfred Hitchcock took a major step toward greatness and made what he would come to consider his true directorial debut. This haunting silent thriller tells the tale of a mysterious young man (matinee idol Ivor Novello) who takes up residence at a London boardinghouse, just as a killer who preys on blonde women, known as the Avenger, descends upon the city. The film is animated by the palpable energy of a young stylist at play, decisively establishing the director s formal and thematic obsessions. In this edition, The Lodger is accompanied by Downhill, another 1927 silent exploration of Hitchcock s wrong man trope, also headlined by Novello making for a double feature that reveals the great master of the macabre as he was just coming into his own.

BLU-RAY SPECIAL EDITION FEATURES
-2K digital restoration, with a new score by composer Neil Brand, performed by the Orchestra of Saint Paul s
-Downhill, director Alfred Hitchcock s 1927 feature film starring Ivor Novello, in a 2K digital restoration with a new piano score by Brand
-New interview with film scholar William Rothman on Hitchcock s visual signatures
-New video essay by art historian Steven Jacobs about Hitchcock s use of architecture
-Excerpts from audio interviews with Hitchcock by filmmakers François Truffaut (1962) and Peter Bogdanovich (1963)
-Radio adaptation of The Lodger from 1940, directed by Hitchcock
-New interview with Brand on composing for silent film
-PLUS: Essays on The Lodger and Downhill by critic Philip Kemp
The Passion of Joan of Arc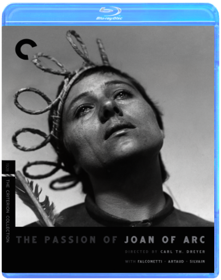 Carl Dreyer
Spiritual rapture and institutional hypocrisy come to stark, vivid life in one of the most transcendent masterpieces of the silent era. Chronicling the trial of Joan of Arc in the days leading up to her execution, Danish master Carl Theodor Dreyer depicts her torment with startling immediacy, employing an array of techniques including expressionistic lighting, interconnected sets, and painfully intimate close-ups to immerse viewers in her subjective experience. Anchoring Dreyer's audacious formal experimentation is a legendary performance by Renée Falconetti, whose haunted face channels both the agony and the ecstasy of martyrdom.

TWO-DVD SPECIAL EDITION FEATURES
- New high-definition digital restoration of the film by Gaumont, presented at 24 frames per second
- Alternate presentation of the film at 20 frames per second with original Danish intertitles
- Three scores: Richard Einhorn's VOICES OF LIGHT, a choral and orchestral work performed by vocal group Anonymous 4, soloist Susan Narucki, and the Netherlands Radio Philharmonic and Choir; another by Goldfrapp's Will Gregory and Portishead's Adrian Utley; and the third composed and performed by pianist Mie Yanashita
- Audio commentary from 1999 by film scholar Casper Tybjerg
- New interview with Einhorn
- New conversation between Gregory and Utley
- New video essay by Tybjerg exploring the debate over the film's frame rate
- Interview from 1995 with actor Renée Falconetti's daughter and biographer, Hélène Falconetti
- Version history
- Production design archive
- New English subtitle translation
- PLUS: An essay by critic Mark Le Fanu, a 1929 director's statement by Carl Theodor Dreyer, and the full libretto for VOICES OF LIGHT
The Complete Jean Vigo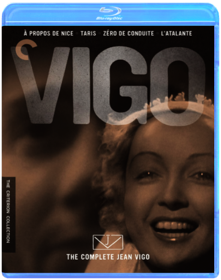 Jean Vigo
Even among cinema's greatest legends, Jean Vigo stands alone. The son of a notorious anarchist, Vigo had a brief but brilliant career making poetic, lightly surrealist films before his life was cut tragically short by tuberculosis at age twenty-nine. Like the daring early works of his contemporaries Jean Cocteau and Luis Buñuel, Vigo's films refused to play by the rules. This set includes all of Vigo's titles: À propos de Nice, an absurdist, rhythmic slice of life from the bustling coastal city of the title; Taris, an inventive short portrait of a swimming champion; Zéro de conduite, a radical, delightful tale of boarding-school rebellion that has influenced countless filmmakers; and, of course, L'Atalante, widely regarded as one of cinema's finest achievements, about newlyweds beginning their life together on a canal barge. These are the endlessly witty, visually adventurous works of a pivotal film artist.

À propos de Nice, 1930, 23 min, B&W, Silent, 1.33:1

Taris, 1931, 9 min, B&W, Mono, In French with English subtitles, 1.19:1

Zéro de conduite, 1933, 44 min, B&W, Mono, In French with English subtitles

L'Atalante, 1934, 85 min, B&W, Mono, In French with English subtitles, 1.33:1
Frankenstein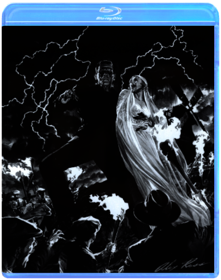 James Whale
The Invisible Man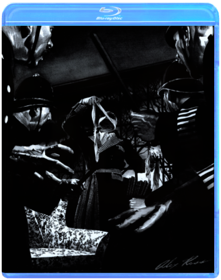 James Whale
The signature adaptation of H.G. Wells' The Invisible Man stars Claude Rains as a mysterious scientist who discovers a serum that makes him invisible. Covered by bandages and dark glasses, the scientist arrives at a small English village and attempts to hide his amazing discovery. He soon realizes, however, that the same drug which renders him invisible is slowly driving him insane and capable of committing unspeakable acts of terror. Directed by James Whale, the horror classic features groundbreaking special effects by John P. Fulton that inspired many of the techniques that are still used today.
The Man Who Knew Too Much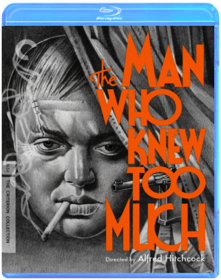 Alfred Hitchcock
An ordinary British couple vacationing in Switzerland suddenly find themselves embroiled in a case of international intrigue when their daughter is kidnapped by spies plotting a political assassination. This fleet and gripping early thriller from the Master of Suspense, Alfred Hitchcock, was the first film the director made after signing to the Gaumont-British Picture Corporation. Besides affirming Hitchcock's brilliance, it gave the brilliant Peter Lorre (M) his first English-speaking role, as a slithery villain. With its tension and gallows humor, it's pure Hitchcock, and it set the tone for films like The 39 Steps and The Lady Vanishes.
The 39 Steps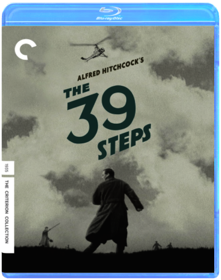 Alfred Hitchcock
The 39 Steps is a heart-racing spy story by Alfred Hitchcock (Psycho), following Richard Hannay (Oscar winner Robert Donat of Goodbye, Mr. Chips), who stumbles into a conspiracy that thrusts him into a hectic chase across the Scottish moors—a chase in which he is both the pursuer and the pursued—as well as into an expected romance with the cool Pamela (Madeline Carroll). Adapted from a novel by John Buchan, this classic wrong-man thriller from the Master of Suspense anticipates the director's most famous works (especially North by Northwest), and remains one of his cleverest and most entertaining films.
A Day in the Country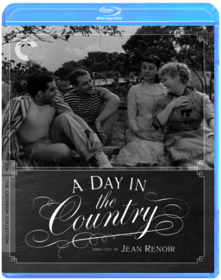 Jean Renoir
This bittersweet work from Jean Renoir (The Rules of the Game), based on a story by Guy de Maupassant, is a tenderly comic idyll about a city family's picnic in the French countryside and the romancing of the mother and grown daughter by two local men. Conceived as part of a larger project that was never completed, shot in 1936, and released ten years later, the warmly humanist vignette A Day in the Country ranks among Renoir's most lyrical films, with a love for nature imbuing its every beautiful frame.
Things to Come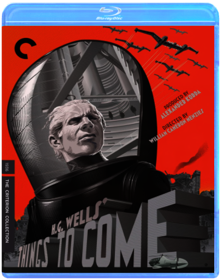 William Cameron Menzies
A landmark collaboration between writer H. G. Wells (Island of Lost Souls), producer Alexander Korda (The Thief of Bagdad), and designer and director William Cameron Menzies (Gone with the Wind), Things to Come is a science fiction film like no other, a prescient political work that predicts a century of turmoil and progress. Skipping through time, Things to Come bears witness to world war, dictatorship, disease, the rise of television, and finally, utopia. Conceived, written, and overseen by Wells himself as an adaptation of his own work, this megabudgeted production, the most ambitious ever from Korda's London Films, is a triumph of imagination and technical audacity.
Grand Illusion
Jean Renoir
One of the very first prison escape movies, Grand Illusion is hailed as one of the greatest films ever made. Jean Renoir's antiwar masterpiece stars Jean Gabin and Pierre Fresnay, as French soldiers held in a World War I German prison camp, and Erich von Stroheim as the unforgettable Captain von Rauffenstein. Following a smash theatrical re-release, Criterion is proud to present Grand Illusion in a new special edition, with a beautifully restored digital transfer.
Pépé le Moko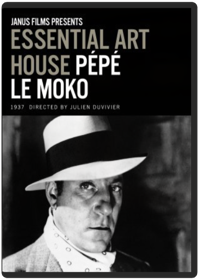 Julien Duvivier
The notorious Pepe le Moko (Jean Gabin, in a truly iconic performance) is a wanted man: women long for him, rivals hope to destroy him, and the law is breathing down his neck at every turn. On the lam in the labyrinthine Casbah of Algiers, Pepe is safe from the clutches of the police—until a Parisian playgirl compels him to risk his life and leave its confines once and for all. Once of the most influential films of the 20th century and a landmark of French poetic realism.
Alexander Nevsky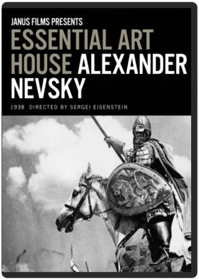 Sergei Eisenstein, Dmitri Vasilyev
Sergei Eisenstein, long regarded as a pioneer of film art, changed cinematic strategies halfway through his career. Upon returning from Hollywood and Mexico in the late 1930s, he left behind the densely edited style of celebrated silents like Battleship Potemkin and October, turning instead to historical sources, contradictory audiovisuals, and theatrical sets for his grandiose yet subversive sound-era work. This trio of rousing action epics reveals a deeply unsettling portrait of the Soviet Union under Stalin, and provided battle-scene blueprints for filmmaking giants from Laurence Olivier in Henry V to Akira Kurosawa in Seven Samurai.
Pygmalion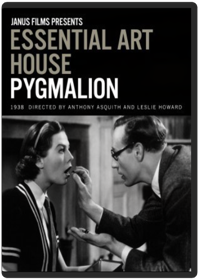 Anthony Asquith Leslie Howard
Brand Name: IMAGE ENTERTAINMENT Mfg#: 715515043519, Shipping Weight: 0.17 lbs, Manufacturer:, Genre: MISCELLANEOUS, All music products are properly licensed and guaranteed authentic.
Le Jour se Lève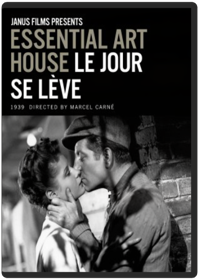 Marcel Carné
One of the great works of 1930s poetic realist cinema, Le Jour Se Leve was Marcel Carne's third collaboration with screenwriter and poet Jacques Prevert. A story of obsessive sexuality and murder, in which the working-class Francois (Jean Gabin) resorts to killing in order to free the woman he loves from the controlling influence of another man, the film cemented the reputations of Gabin and Carne.
Foreign Correspondent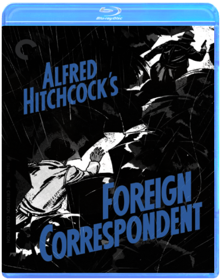 Alfred Hitchcock
A New York crime reporter exposes a Nazi spy ring fronted by a peace organization. Directed by Alfred Hitchcock.
The Great Dictator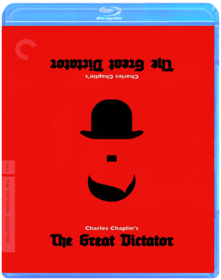 Charlie Chaplin
In his notorious masterpiece, The Great Dictator, Charlie Chaplin (City Lights, Modern Times) offers both a cutting caricature of Adolf Hitler and a sly tweaking of his own comic persona. Chaplin (in his first pure talkie) brings his sublime physicality to two roles: the cruel yet clownish "Tomanian" dictator and the kindly Jewish barber who is mistaken for him. Featuring Jack Oakie (Thieves' Highway, Lover Come Back) and Paulette Goddard (Modern Times, The Women) in stellar supporting turns, The Great Dictator, boldly going after the fascist leader before the U.S.'s official entry into World War II, is an audacious amalgam of politics and slapstick that culminates in Chaplin's famously impassioned plea for tolerance.
Pinocchio
Ben Sharpsteen, Hamilton Luske
The Wolf Man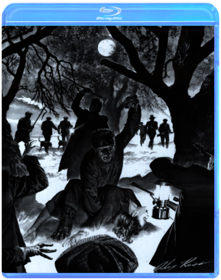 George Waggner
The original Wolf Man is one of the silver screen's most unforgettable characters and, along with the other Universal Classic Monsters, defined the Hollywood horror genre. The Wolf Man: Complete Legacy Collection includes all 7 films from the original legacy including the eerie classic starring Lon Chaney Jr. and the timeless films that followed. These landmark motion pictures defined the iconic look of the tragic monster and continue to inspire countless remakes and adaptations that strengthen the legend of the Wolf Man to this day.
Alfred Hitchcock: The Masterpiece Collection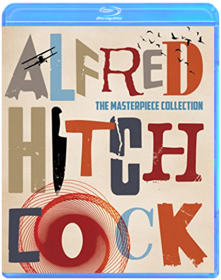 Alfred Hitchcock
Universally recognized as the Master of Suspense, the legendary Alfred Hitchcock directed some of cinema's most thrilling and unforgettable classics. Alfred Hitchcock: The Masterpiece Collection features 15 iconic films from the acclaimed director's illustrious career including Psycho, The Birds, Rear Window, Vertigo, North by Northwest and many more. Starring Hollywood favorites such as James Stewart, Cary Grant, Grace Kelly, Paul Newman, Janet Leigh, Anthony Perkins, Tippi Hedren, Sean Connery and Kim Novak, this definitive collection showcases a true cinematic master at his best. Featuring over 15 hours of insightful bonus features plus an exclusive collectible book, each film has been digitally restored from high resolution film elements for the ultimate Hitchcock experience.
Henry V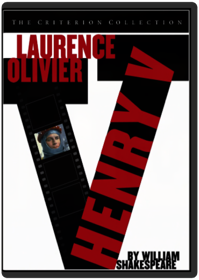 Laurence Olivier
William Shakespeare's play depicting the King of England leading his army to win at Agincourt.
Brief Encounter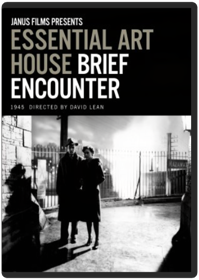 David Lean
An Italian-born housewife and a married stranger meet in a British train station and briefly fall in love.
Children of Paradise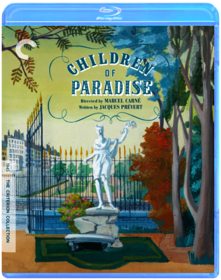 Marcel Carne
Poetic realism reached sublime heights with Children of Paradise (Les enfants du paradis), widely considered one of the greatest French films of all time. This nimble depiction of nineteenth-century Paris's theatrical demimonde, filmed during World War II, follows a mysterious woman (The Pearls of the Crown's Arletty) loved by four different men (all based on historical figures): an actor, a criminal, a count, and, most poignantly, a street mime (La ronde's Jean-Louis Barrault, in a longing-suffused performance for the ages). With sensitivity and dramatic élan, director Marcel Carné (Port of Shadows) and screenwriter Jacques Prévert (Le jour se lève) resurrect a world teeming with hucksters and aristocrats, thieves and courtesans, pimps and seers. Thanks to a major new restoration, this iconic classic looks and sounds richer and more detailed than ever.
Crisis
Ingmar Bergman
My Darling Clementine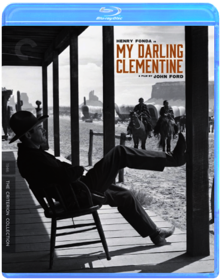 John Ford
John Ford's masterful western stars Henry Fonda as Wyatt Earp, who arrives in the lawless Arizona town of Tombstone on a cattle drive with his brothers. A deadly encounter with the ruthless Clanton family leads Wyatt to become the town marshal and culminates in a fateful confrontation at the O.K. Corral. Walter Brennan, Linda Darnell, Cathy Downs, and Victor Mature as "Doc" Holliday also star. Pre-release version; 103 min.
A Ship to India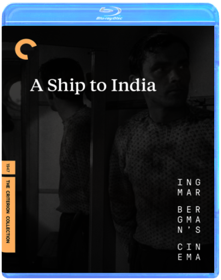 Ingmar Bergman
The Fallen Idol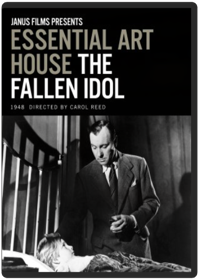 Carol Reed
inspected 100% Satisfaction Guarantee Next day Shipping Original art and packaging
Hamlet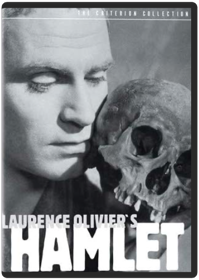 Laurence Olivier
Laurence Olivier directs himself in this classic rendition of Shakespeare's tale of the brooding Danish prince who decides to exact revenge on his uncle for the murder of his father.
Port of Call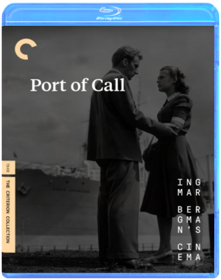 Ingmar Bergman
Kind Hearts and Coronets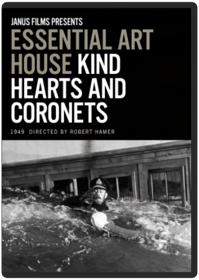 Robert Hamer
Director Robert Hamer's fiendishly funny Kind Hearts and Coronets stands as one of Ealing Studios' greatest triumphs, and one of the most wickedly black comedies ever made. Dennis Price is sublime as an embittered young commoner determined to avenge his mother's unjust disinheritance by ascending to the dukedom. Unfortunately, eight family members (all played by the incomparable Alec Guinness) must be eliminated before he can do so. SPECIAL FEATURES: New, restored high-definition digital transfer, BBC programs on Alec Guinness and the history of Ealing Studios, Gallery of archival production and publicity photographs, Original theatrical trailer and A new essay by film critic and historian Philip Kemp.
Thirst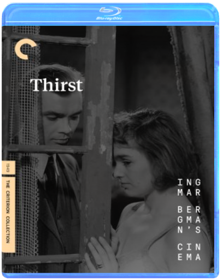 Ingmar Bergman
Rashomon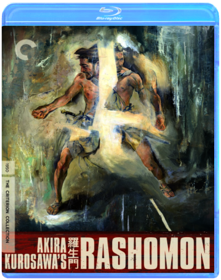 Akira Kurosawa
A riveting psychological thriller that investigates the nature of truth and the meaning of justice, Rashomon is widely considered one of the greatest films ever made. Four people recount different versions of the story of a man's murder and the rape of his wife, which director Akira Kurosawa (Seven Samurai) presents with striking imagery and an ingenious use of flashbacks. This eloquent masterwork and international sensation revolutionized film language and introduced Japanese cinema—and a commanding new star by the name of Toshiro Mifune (Yojimbo)—to the Western world.
To Joy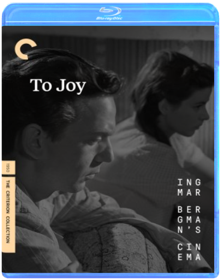 Ingmar Bergman
Miss Julie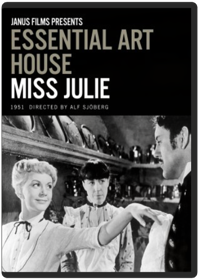 Alf Sjöberg
Swedish filmmaker Alf Sjöberg s visually innovative, Cannes Grand Prix winning adaptation of August Strindberg s renowned 1888 play (censored upon its first release in the United States for its adult content) brings to scalding life the excoriating words of the stage s preeminent surveyor of all things rotten in the state of male-female relations. Miss Julie vividly depicts the battle of the sexes and classes that ensues when a wealthy businessman s daughter (Anita Bjork, in a fiercely emotional performance) falls for her father s bitter servant. Celebrated for its unique cinematic style, Sjöberg s film was an important turning point in Scandinavian cinema.

SPECIAL EDITION FEATURES:

New, restored high-definition digital transfer

New video essay by film historian Peter Cowie

Archival television interview with director Alf Sjöberg

A 2006 television documentary about the play Miss Julie and author August Strindberg

Theatrical trailer

New and improved English subtitle translation

PLUS: A booklet featuring new essays by film scholars Peter Matthews and Birgitta Steene
Strangers on a Train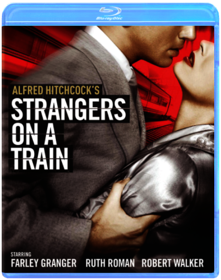 Alfred Hitchcock
Summer Interlude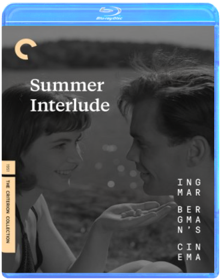 Ingmar Bergman
Forbidden Games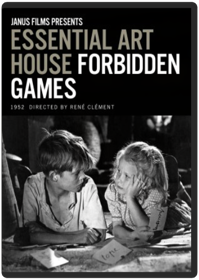 René Clément
A timeless evocation of the loss of innocence, René Clément's devastating Forbidden Games tells the story of a young orphan and her friend forced to fend for themselves in World War II France. Featuring brilliant performances from its child stars, the film won the 1952 Academy Award for Best Foreign Film and remains a singular, breathtaking cinematic achievement.
Ikiru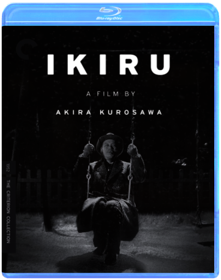 Akira Kurosawa
One of the greatest achievements by Akira Kurosawa (Seven Samurai), Ikiru presents the director at his most compassionate—affirming life through an exploration of death. Takashi Shimura (Rashomon) beautifully portrays Kanji Watanabe, an aging bureaucrat with stomach cancer who is impelled to find meaning in his final days. Presented in a radically conceived two-part structure and shot with a perceptive, humanistic clarity of vision, Ikiru is a multifaceted look at what it means to be alive. BLU-RAY SPECIAL EDITION FEATURES  • New 4K digital restoration, with uncompressed monaural soundtrack • Audio commentary from 2004 by Stephen Prince, author of The Warrior's Camera: The Cinema of Akira Kurosawa • A Message from Akira Kurosawa (2000), a ninety-minute documentary produced by Kurosawa Productions and featuring interviews with Kurosawa • Documentary on Ikiru from 2003, created as part of the Toho Masterworks series Akira Kurosawa: It Is Wonderful to Create, and featuring interviews with Kurosawa, script supervisor Teruyo Nogami, writer Hideo Oguni, actor Takashi Shimura, and others • Trailer • Essays by critic and travel writer Pico Iyer and critic Donald Richie
The Importance of Being Earnest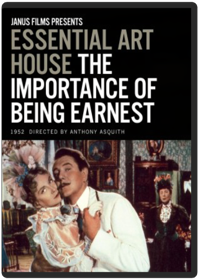 Anthony Asquith
In this film adaption of Oscar Wilde's classic comedy of manners, two eligible bachelors use the name Ernest while courting two young ladies with a preference for the name, with confusing results.
Umberto D.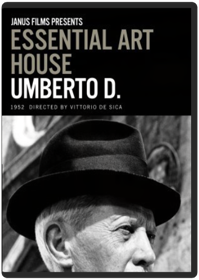 Vittorio De Sica
Shot on location with a cast of nonprofessional actors, Vittorio De Sica's neorealist masterpiece follows Umberto D., an elderly pensioner, as he struggles to make ends meet during Italy's postwar economic boom. Alone except for his dog, Flike, Umberto strives to maintain his dignity while trying to survive in a city where traditional human kindness seems to have lost out to the forces of modernization. Umberto's simple quest to fulfill the most fundamental human needs—food, shelter, companionship—is one of the most heartbreaking stories ever filmed and an essential classic of world cinema.
Waiting Women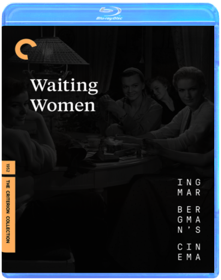 Ingmar Bergman
The White Sheik
Federico Fellini
Ivan Cavalli (Leopoldo Trieste) brings his new wife Wanda (Brunella Bovo) to Rome on the least romantic honeymoon in history—a rigid schedule of family meetings and audiences with the Pope. But Wanda, dreaming of the dashing hero of a photo-strip cartoon, drifts off in search of the White Sheik, thus setting off a slapstick comedy worthy of Chaplin. The style and themes which made Federico Fellini world famous are already apparent in this charming comedy (his first solo directorial effort), featuring such long-time collaborators as his wife, actress Giulietta Masina, and composer Nino Rota.
Fear and Desire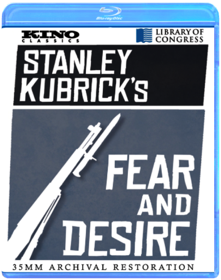 Stanley Kubrick
An existential war film that is often compared with Kubrick's PATHS OF GLORY (1957) among three Kubrick films selected for the Library's National Film Registry-and FULL METAL JACKET (1987), FEAR AND DESIRE follows a squad of soldiers who have crash-landed behind enemy lines and must work their way downriver to rejoin their unit.

In the process, they encounter a peasant girl (Virginia Leith) and tie her to a tree, where she is tormented by a mentally unbalanced soldier (future director Paul Mazursky). Before making their escape, the soldiers determine the location of an enemy base and formulate a plot to assassinate its commanding officer.

Independently financed, and shot by a skeleton crew - with Kubrick controlling almost every aspect of production - FEAR AND DESIRE was conceived as a European-style art film, cloaked in the guise of a Hollywood war picture. Kubrick described the film to distributor Joseph Burstyn as allegorical and poetic. ''A drama of 'man', lost in a hostile world-deprived of material and spiritual foundations-seeking his way to an understanding of himself, and of life around him.''

Beautifully restored and remastered in HD from an original camera negative and thanks to the preservation efforts of the Library of Congress, Kino Lorber is proud to share with the world FEAR AND DESIRE, fresh from the 24-year-old mind of the man who would become the most influential filmmaker of his generation.

BONUS FEATURE: ''The Seafarers'', A short subject film, restored and remastered in HD (for the first time) by the The Museum of Modern Art & The Film Foundation.
Gentlemen Prefer Blondes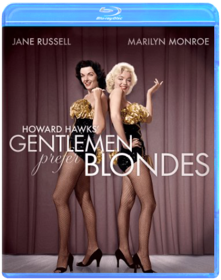 Howard Hawks
Two showgirls cruise to Paris hoping to find rich husbands. Directed by Howard Hawks.
Monsieur Hulot's Holiday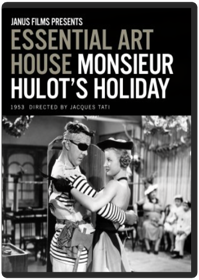 Jacques Tati
Pipe-smoking Monsieur Hulot, Jacques Tati's endearing clown, takes a holiday at a seaside resort where his presence provokes one catastrophe after another. Tati's wildly funny satire of vacationers determined to enjoy themselves includes a series of precisely choreographed sight gags involving dogs, boats and firecrackers. The first entry in the Hulot series is a masterpiece of gentle slapstick.
Sawdust and Tinsel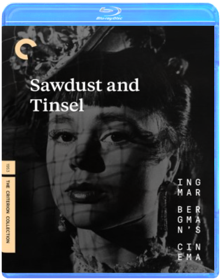 Ingmar Bergman
Summer with Monika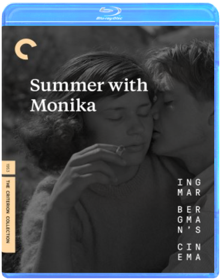 Ingmar Bergman
By Brakhage: An Anthology, Volume One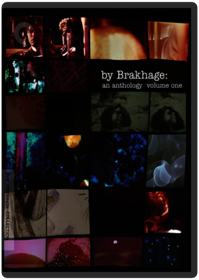 Stan Brakhage
Working completely outside the mainstream, Stan Brakhage has made nearly 400 films over the past half century. Challenging all taboos in his exploration of "birth, sex, death, and the search for God," Brakhage has turned his camera on explicit lovemaking, childbirth, even actual autopsy. Many of his most famous works pursue the nature of vision itself and transcend the act of filming. Some, including the legendary Mothlight, were made without using a camera at all. Instead, Brakhage has pioneered the art of making images directly on film itself––starting with clear leader or exposed film, then drawing, painting, and scratching it by hand. Treating each frame as a miniature canvas, Brakhage can produce only a quarter- to a half-second of film a day, but his visionary style of image-making has changed everything from cartoons and television commercials to MTV music videos and the work of such mainstream moviemakers as Martin Scorsese, David Fincher, and Oliver Stone.

Criterion is proud to present 26 masterworks by Stan Brakhage in high-definition digital transfers made from newly minted film elements. For the first time on DVD, viewers will be able to look at Brakhage's meticulously crafted frames one by one.
Creature from the Black Lagoon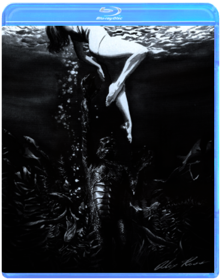 John Sherwood, Jack Arnold
The original Creature from the Black Lagoon is one of the silver screen's most unforgettable characters and, along with the other Universal Classic Monsters, defined the Hollywood horror genre. The Creature from the Black Lagoon: Complete Legacy Collection includes all 3 films from the original legacy including the gripping classic and the sequels that followed. These landmark motion pictures perfectly blended Universal's classic monster heritage with the science fiction explosion of the 1950s and continue to inspire remakes and adaptations that strengthen the legend of the Creature from the Black Lagoon to this day.
Godzilla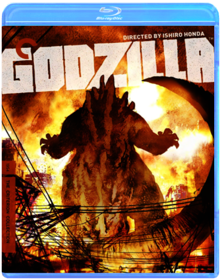 Ishirô Honda
Ishiro Honda's Godzilla is the roaring granddaddy of all monster movies. It's also a remarkably humane and melancholy drama made in Japan at a time when the country was still reeling from nuclear attack and H-bomb testing. Its rampaging radioactive beast, the poignant embodiment of an entire population's fears, became a beloved international icon of destruction, spawning more than twenty sequels and spinoffs. This first thrilling, tactile spectacle continues to be a cult phenomenon; here, we present the original, 1954 Japanese version, along with Godzilla: King of the Monsters!, the 1956 American reworking starring Raymond Burr (Rear Window).
A Lesson in Love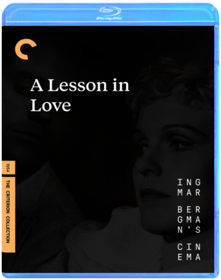 Ingmar Bergman
La Strada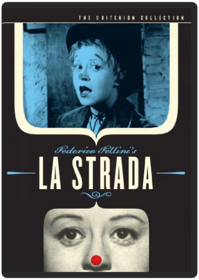 Federico Fellini
All That Heaven Allows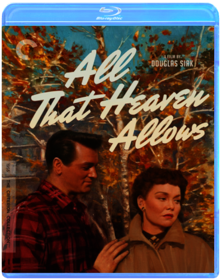 Douglas Sirk
Friends and family want a rich widow to end her romance with a tree surgeon about 15 years her junior.
Dreams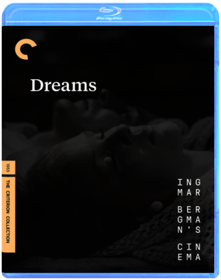 Ingmar Bergman
Lola Montes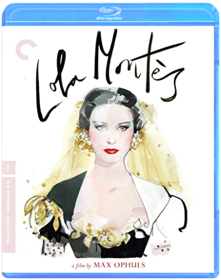 Max Ophuls
The 19th-century courtesan recalls Franz Liszt and the king of Bavaria. Director Max Ophuls' last film.
Rebel Without a Cause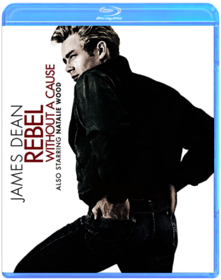 Nicholas Ray
In one of moviedom's most influential roles, James Dean is Jim, the new kid in town whose loneliness, frustration and anger mirrored those of postwar teens — and reverberates 40 years later.
Smiles of a Summer Night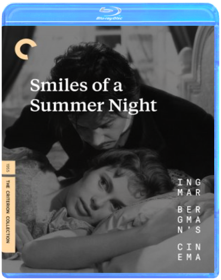 Ingmar Bergman
Summertime
David Lean
JANE HUDSON, A LONELY AND SHELTERED MIDDLE-AGED SPINSTER ON HOLIDAY IN VENICE. HER LONG-DREAMED-OF ROMANCE FINALLY BECOMES A REALITY WHEN SHE MEETS A HANDSOME BUT MARRIED VENETIAN. THEIR ILL-FATED LOVE AFFAIR MAKES FOR A FRESHLY ENDEARING FILM.
Jubal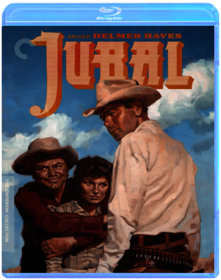 Delmer Daves
A trio of exceptional performances from Glenn Ford (3:10 to Yuma), Ernest Borgnine (Marty), and Rod Steiger (On the Waterfront) form the center of JUBAL, an overlooked Hollywood treasure from genre master Delmer Daves (3:10 to Yuma). In this Shakespearean tale of jealousy and betrayal, Ford is an honorable itinerant cattleman, befriended and hired by Borgnine's bighearted ranch owner despite his unwillingness to talk about his past. When the new hand becomes the target of the flirtatious attentions of the owner's bored wife (Valerie French) and is entrusted by the boss with a foreman's responsibilities, his presence at the ranch starts to rankle his shifty fellow cowhand, played by Steiger. The resulting emotional showdown imparts unparalleled psychology intensity to this western, a vivid melodrama featuring expressive location photography in Technicolor and CinemaScope.
The Bridge on the River Kwai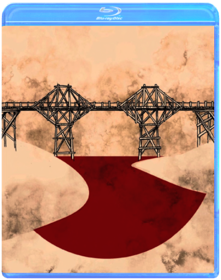 Peter Taylor, David Lean
Spectacularly produced, and the winner of seven Academy Awards® (1957), including Best Picture, Best Director, and Best Actor (Alec Guinness), The Bridge on the River Kwai continues to be one of the most memorable cinematic experiences of all time. Now, for the first time on Blu-ray, following an extensive all-new 4K digital restoration from the original negative, with newly restored 5.1 audio, experience director David Lean's masterpiece as you never have before.
Wild Strawberries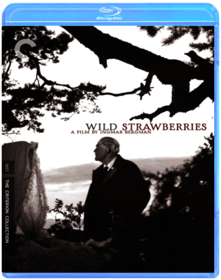 Ingmar Bergman
Traveling to accept an honorary degree, Professor Isak Borg—masterfully played by veteran director Victor Sjöström (The Phantom Carriage)—is forced to face his past, come to terms with his faults, and make peace with the inevitability of his approaching death. Through flashbacks and fantasies, dreams and nightmares, Wild Strawberries dramatizes one man's remarkable voyage of self-discovery. This richly humane masterpiece, full of iconic imagery, is a treasure from the golden age of art-house cinema and one of the films that catapulted Ingmar Bergman (The Seventh Seal) to international acclaim.
Ashes and Diamonds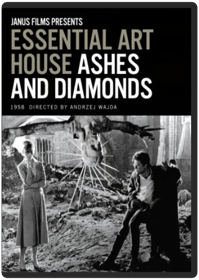 Andrzej Wajda
A Polish partisan assassinates the wrong man at the end of World War II. Directed by Andrzej Wadja.
Brink of Life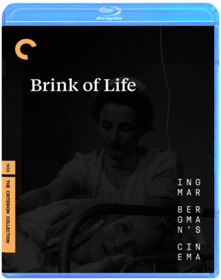 Ingmar Bergman
The Hidden Fortress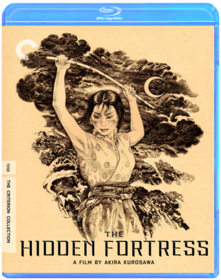 Akira Kurosawa
A grand-scale adventure as only Akira Kurosawa (Seven Samurai) could make one, The Hidden Fortress stars the inimitable Toshiro Mifune (Yojimbo) as a general charged with guarding his defeated clan s princess (a fierce Misa Uehara) as the two smuggle royal treasure across hostile territory. Accompanying them are a pair of bumbling, conniving peasants who may or may not be their friends. This rip-roaring ride is among the director s most beloved films and was a primary influence on George Lucas s Star Wars. The Hidden Fortress delivers Kurosawa s trademark deft blend of wry humor, breathtaking action, and compassionate humanity.

BLU-RAY SPECIAL EDITION FEATURES
- New 2K digital restoration, with uncompressed monaural soundtrack
- Alternate 5.1 surround soundtrack preserving the original Perspecta simulated stereo effects, presented in DTS-HD Master Audio
- New audio commentary by film historian Stephen Prince, author of The Warrior s Camera: The Cinema of Akira Kurosawa
- Documentary from 2003 on the making of the film, created as part of the Toho Masterworks series Akira Kurosawa: It Is Wonderful to Create
- Interview from 2001 with filmmaker George Lucas about Kurosawa
- Trailer
- New English subtitle translation
- PLUS: A booklet featuring an essay by film scholar Catherine Russell
Ivan the Terrible, Part II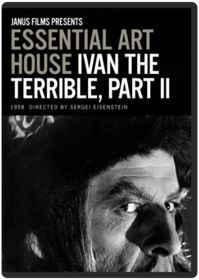 Sergei M. Eisenstein
PART TWO OF SERGEI EISENSTEIN'S TWO-PART EPIC CHRONICLING THE LIFE OF THE 16TH CENTURY TSAR, IVAN GROZNY, IS ONE OF FILM'S MOST ARTISTIC AND ABSORBING CREATIONS. OVER THREE YEARS IN THE MAKING, IVAN THE TERRIBLE FEATURES AN OPERATIC SCORE BY THE ESTEEMED SOVIET COMPOSER SERGEI PROKOFIEV.
The Music Room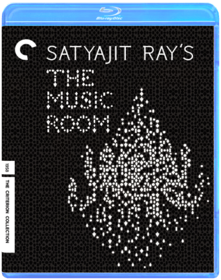 Satyajit Ray
With The Music Room (Jalsaghar), Satyajit Ray (Pather Panchali) brilliantly evokes the crumbling opulence of the world of a fallen aristocrat (the beloved actor, Chhabi Biswas) desperately clinging to his way of life. His greatest joy is the music room in which he has hosted lavish concerts over the years—now a shadow of its former vivid self. An incandescent depiction of the clash between tradition and modernity, and a showcase for some of India's most popular musicians of the day, The Music Room is a defining work by the great Bengali filmmaker.
The 400 Blows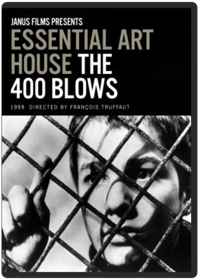 François Truffaut
In 1959, François Truffaut burst upon the scene, heralding the French New Wave with his emotional, autobiographical tale of a boy named Antoine Doinel, neglected by family and school, who must ultimately fend for himself on the streets of Paris. A showcase for the talents of not only Truffaut but also the young Jean-Pierre Léaud (who would become an emblem of the coming decade of daring French cinema), The 400 Blows remains a stunner, from first frame to unforgettable last.
Ballad of a Soldier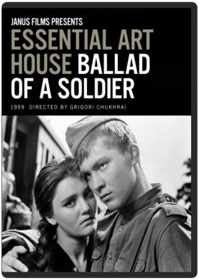 Grigori Chukhrai
Russian soldier Alyosha Skvortsov is granted a visit with his mother after he singlehandedly fends off two enemy tanks. As he journeys home, Alyosha encounters the devastation of his war-torn country, witnesses glimmers of hope among the people, and falls in love. With its poetic visual imagery, Grigori Chukhrai's Ballad of a Soldier is an unconventional meditation on the effects of war, and a milestone in Russian cinema.
The Bridge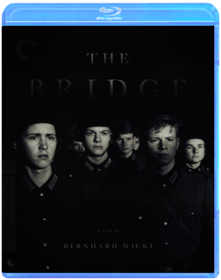 Bernhard Wicki
Seven drafted German schoolboys die defending a worthless bridge against Allied tanks.
Fires on the Plain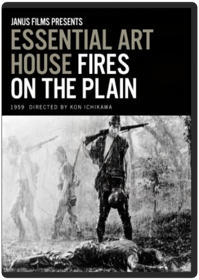 Kon Ichikawa
A tubercular Japanese soldier walks among World War II horror. Directed by Kon Ichikawa.
Floating Weeds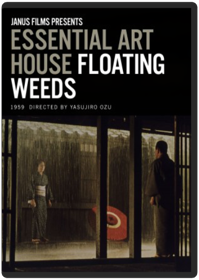 Toyo Suzuki, Yasujirô Ozu
The leader of a traveling acting troupe meets his former mistress and their illegitimate son. Directed by Yasujiro Ozu.
The Human Condition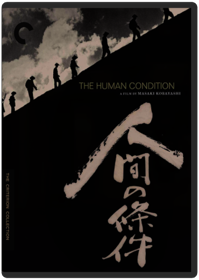 Masaki Kobayashi
Human Condition (Cc)
The Twilight Zone - The Complete Series
Stanley Donen, Joseph Newman, Ida Lupino, Richard Donner, Christian Nyby
All 156 episodes of Rod Serling's classic television series in one special blu-ray box set. This collection includes all 5 seasons of the groundbreaking TV series. Guest stars include Art Carney, Burgess Meredith, Cliff Robertson, Dennis Hopper, Bill Bixby, Leonard Nimoy, Burt Reynolds, Don Rickles, Jack Klugman, Robert Redford, Lee Marvin, Martin Landau, Telly Savalas, William Shatner and many more.
Walerian Borowczyk - Short Films and Animation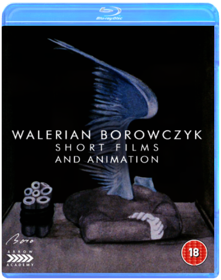 Walerian Borowczyk
United Kingdom released, Blu-Ray/Region A/B/C : it WILL NOT play on regular DVD player. You need Blu-Ray DVD player to view this Blu-Ray DVD: LANGUAGES: French ( Dolby Digital 2.0 ), French ( Dolby Linear PCM ), French ( Mono ), English ( Subtitles ), SPECIAL FEATURES: 2-DVD Set, Black & White, Blu-Ray & DVD Combo, Booklet, Documentary, Interactive Menu, Remastered, Scene Access, SYNOPSIS: For the first decade of his career, Walerian Borowczyk exclusively made short films, initially in his native Poland, but then mostly in France, where he settled permanently in the late 1950s. This disc includes the vast majority of the shorts that he made between 1959 and 1984, apart from ones that were originally intended to accompany specific features. Far from being prentice work or optional extras, the shorts include many of his greatest films, such as the cut-out Astronauts, the reverse-motion Renaissance and the extraordinary Angels Games, a one-off masterpiece of the macabre that would alone establish Borowczyk as one of the cinema s most innovative artists. In 1967, Borowczyk made his feature debut, a grotesque and surreal fantasy about the physically and temperamentally mismatched couple Mr & Mrs Kabal. Made with a tiny production team at a time when animated feature films were far scarcer than they are now, it s almost the polar opposite of a Disney film, with angular, mainly monochrome graphics bringing the Kabals universe to startlingly vivid life. Both this and all the short films are presented in brand new high-definition restorations from original 35mm elements. ...Walerian Borowczyk (Short Films & Animation Collection) ( Le concert de M. et Mme. Kabal (Concert of Mr. & Mrs. Kabal) / L'encyclopedie de grand-maman en
La Dolce Vita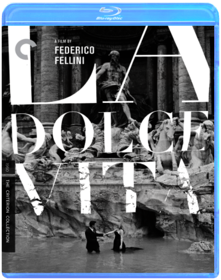 Federico Fellini
L'avventura
Michelangelo Antonioni
Anna's best friend and lover become lovers after Anna disappears. Directed by Michelangelo Antonioni.
Accatone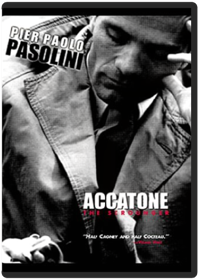 Pier Paolo Pasolini
The first of Pier Paolo Pasolini's highly acclaimed films, and the winner of numerous film festival prizes, ACCATONE uses a talented cast to present a vivid picture of the Roman slums. Based on one of the filmmaker/poet's novels, this story of a pimp, his friends, his enemies and his girls is realism at its earthiest. It is brutal, realistic, unsentimental and bustiling with life. Particularly effective is the use of Bach on the soundtrack which provides ironic counterpoint to the world of pimps, prostitutes and street fighters.
Last Year at Marienbad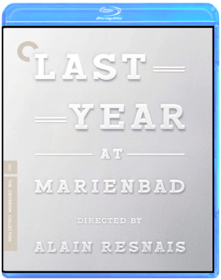 Alain Resnais
Not just a defining work of the French New Wave but one of the great, lasting mysteries of modern art, Alain Resnais' epochal visual poem has been puzzling appreciative viewers for decades. A surreal fever dream, or perhaps a nightmare, Last Year at Marienbad (L'année dernière à Marienbad), written by the radical master of the New Novel, Alain Robbe-Grillet, gorgeously fuses the past with the present in telling its ambiguous tale of a man and a woman (Giorgio Albertazzi and Delphine Seyrig) who may or may not have met a year ago, perhaps at the very same cathedral-like, mirror-bedecked château they now find themselves wandering. Unforgettable in both its confounding details (gilded ceilings, diabolical parlor games, a loaded gun) and haunting scope, Resnais' investigation into the nature of memory is disturbing, romantic, and maybe even a ghost story.

DIRECTOR-APPROVED SPECIAL EDITION FEATURES: • New, restored high-definition digital transfer, supervised and approved by director Alain Resnais, with an uncompressed monaural soundtrack • New audio interview with Resnais • New documentary on the making of Last Year at Marienbad, featuring interviews with many of Resnais' collaborators • New video interview with film scholar Ginette Vincendeau on the history of the film and its many mysteries • Two short documentaries by Resnais: Toute la mémoire du monde (1956) and Le chant du styrène (1958) • Theatrical trailer • Optional original, unrestored French soundtrack • New and improved subtitle translation • PLUS: A booklet featuring essays by critic Mark Polizzotti and film scholar François Thomas, and Alain Robbe-Grillet's introduction to the published screenplay and comments on the film

Stills from Last Year at Marienbad (Click for larger image)
One-Eyed Jacks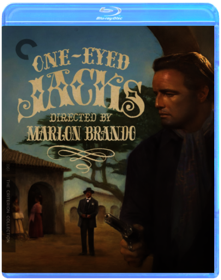 Marlon Brando
A western like no other, One-Eyed Jacks combines the mythological scope of that most American of film genres with the searing naturalism of a performance by Marlon Brando (On the Waterfront, The Fugitive Kind), all suffused with Freudian overtones and male anxiety. In his only directing stint, Brando captures the rugged landscapes of California s Central Coast and Mexico s Sonoran Desert in gorgeous widescreen, Technicolor images, and elicits from his fellow actors (including Karl Malden and Pina Pellicer) nuanced improvisational depictions of conflicted characters. Though overwhelmed by its director s perfectionism and plagued by production setbacks and studio re-editing, One-Eyed Jacks stands as one of Brando s great achievements, thanks above all to his tortured turn as Rio, a bank robber bent on revenge against his one-time partner in crime, the aptly named Dad Longworth (Malden). Brooding and romantic, Rio marks the last, and perhaps the most tender, of the iconic outsiders Brando imbued with such remarkable intensity throughout his career.

BLU-RAY SPECIAL EDITION FEATURES
- New 4K digital restoration, undertaken with the support of The Film Foundation and supervised by filmmakers Martin Scorsese and Steven Spielberg, with uncompressed monaural soundtrack
- New introduction by Scorsese
- Excerpts from voice-recordings director and star Marlon Brando made during the film s production
- New video essays on the film s production history and its potent combination of the stage and screen icon Brando with the classic Hollywood western
- Trailer
- PLUS: An essay by film critic Howard Hampton
Il Posto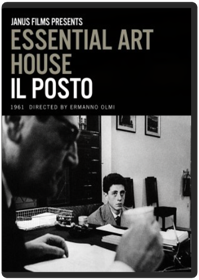 Ermanno Olmi
When young, fragile Domenico (Sandro Panseri) ventures from the small village of Meda to Milan in search of employment, he finds himself on the bottom rung of the bureaucratic ladder in a huge, faceless company. The prospects may be daunting, but Domenico finds reason for hope in the fetching new worker Antonietta (Loredana Detto). A tender coming-of-age story and a sharp observation of dehumanizing corporate enterprise, Ermanno Olmi's Il Posto is a touching and hilarious tale of one young man's stumbling entrance into the perils of modern adulthood.
Through a Glass Darkly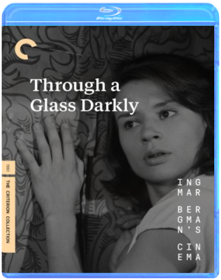 Ingmar Bergman
An Autumn Afternoon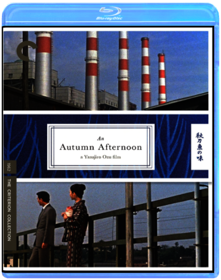 Yasujiro Ozu
The final film from Yasujiro Ozu (Tokyo Story) was also his last masterpiece, a gently heartbreaking story about a man's dignifed resignation to life's shifting currents and society's modernization. Though widower Shuhei (frequent Ozu leading man Chishu Ryu) has been living comfortably for years with his grown daughter, a series of events leads him to accept and encourage her marriage and departure from their home. As elegantly composed and achingly tender as any of the Japanese master's films, An Autumn Afternoon is one of cinema's fondest farewells.
Jules and Jim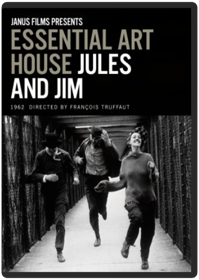 François Truffaut
Brand Name: CRITERION COLLECTION INC Mfg#: 715515056717, Shipping Weight: 1.00 lbs, Manufacturer: CRITERION, Genre: Drama, All music products are properly licensed and guaranteed authentic.
Knife in the Water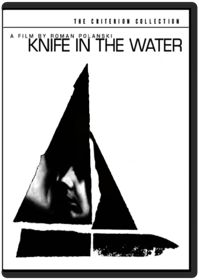 Roman Polanski
On their way to a sailing trip, an aging husband and wife invite along an emphatic young hitchhiker.
Mamma Roma
Pier Paolo Pasolini
Anna Magnani is Mamma Roma, a middle-aged prostitute who attempts to extricate herself from her sordid past for the sake of her son. Filmed in the great tradition of Italian neorealism, Mamma Roma offers an unflinching look at the struggle for survival in postwar Italy, and highlights director Pier Paolo Pasolini#s lifelong fascination with the marginalized and dispossessed. Though banned upon its release in Italy for obscenity, today Mamma Roma is considered a classic: a glimpse at a country#s most controversial director in the process of finding his style and a powerhouse performance by one of cinema#s greatest actresses.
Sanjuro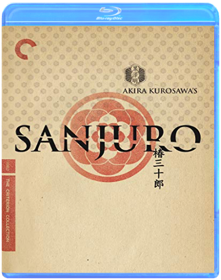 Akira Kurosawa
A sloppy-looking samurai helps young warriors expose corrupt elders. Sequel to "Yojimbo." Directed by Akira Kurosawa.
Three Documentaries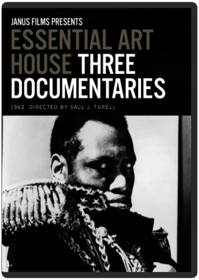 Saul J. Turell
Vivre Sa Vie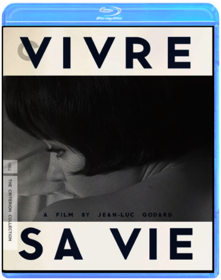 Jean-Luc Godard
Twelve vignettes show a young woman's life as a Paris prostitute. Directed by Jean-Luc Godard.
Contempt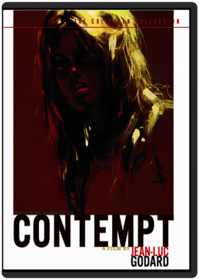 Jean-Luc Godard
Jean-Luc Godard's subversive foray into commercial filmmaking is a star-studded Cinemascope epic. Contempt (Le M pris) stars Michel Piccoli as a screenwriter torn between the demands of a proud European director (played by legendary director Fritz Lang), a crude and arrogant American producer (Jack Palance), and his disillusioned wife, Camille (Brigitte Bardot) as he attempts to doctor the script for a new film version of The Odyssey.
Lord of the Flies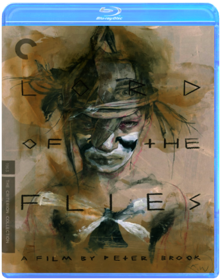 Peter Brook
In the hands of the renowned experimental theater director Peter Brook, William Golding's legendary novel on the primitivism lurking beneath civilization becomes a film as raw and ragged as the lost boys at its center. Taking an innovative documentary-like approach, Brook shot LORD OF THE FLIES with an off-the-cuff naturalism, seeming to record a spontaneous eruption of its characters' ids. The result is a rattling masterpiece, as provocative as its source material.
Muriel, or The Time of Return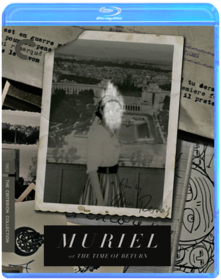 Alain Resnais
Alain Resnais s Muriel, or The Time of Return, the director s follow-up to Last Year at Marienbad, is as radical a reflection on the nature of time and memory as its predecessor. The always luminous Delphine Seyrig (Jeanne Dielman, 23, quai du Commerce, 1080 Bruxelles) stars as an antique shop owner and widow in Boulogne-sur-Mer, whose past comes back to haunt her when a former lover reenters her life. Meanwhile, her stepson is tormented by his own ghosts, related to his service in France s recently ended war in Algeria. Featuring a multilayered script by Jean Cayrol, and inventively edited to evoke its middle-class characters political and personal realities, the fragmented, emotionally powerful Muriel reminds viewers that the past is always present.

BLU-RAY SPECIAL EDITION FEATURES
- New 4K digital restoration, with uncompressed monaural soundtrack
- Excerpt from the 1980 documentary Une approche d Alain Resnais, révolutionnaire discret
- Excerpt from a 1969 interview with actor Delphine Seyrig
- Interview with composer Hans Werner Henze from 1963
- New interview with film scholar François Thomas, author of L atelier d Alain Resnais
- Trailer
- New English subtitle translation
- PLUS: An essay by film scholar James Quandt
Shock Corridor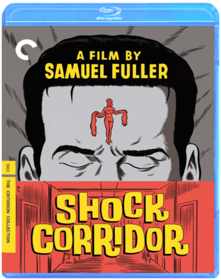 Samuel Fuller
In Shock Corridor, the great American writer-director-producer Samuel Fuller (The Naked Kiss, The Big Red One) masterfully charts the uneasy terrain between sanity and dementia. Seeking a Pulitzer Prize, reporter Johnny Barrett (Peter Breck) has himself committed to a mental hospital to investigate a murder. As he closes in on the killer, madness closes in on him. Constance Towers (The Naked Kiss) costars as Johnny's coolheaded stripper girlfriend. With its startling commentary on race in sixties America and daring photography by Stanley Cortez (The Night of the Hunter), Shock Corridor is now recognized for its far-reaching influence.
The Silence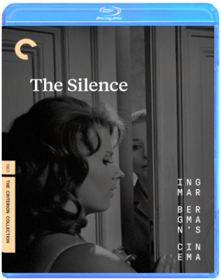 Ingmar Bergman
Winter Light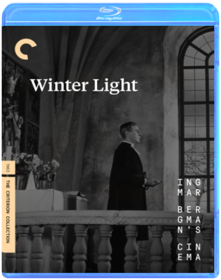 Ingmar Bergman
The Gospel According to St. Matthew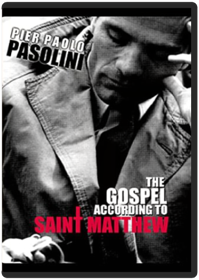 Pier Paolo Pasolini
The birth, life, teachings, and death on the cross of Jesus Christ presented almost as a cine-verite documentary. Pasolini's second feature seemed a strange choice for such a revolutionary director, but it is an attempt to take Christ out of the opulent church and present him as an outcast Italian peasant. Applying Neo-Realist methods, the director shot the film in Calabria, using the expressive faces of the non professionals including that of his motoher as the Virgin Mary. THE GOSPEL ACCORDING TO ST. MATTHEW is considered the greatest screen version of the 'greatest story ever told' and this freshly remastered version brings the film to life in a way that has never been seen before.
Jan Švankmajer: The Complete Short Films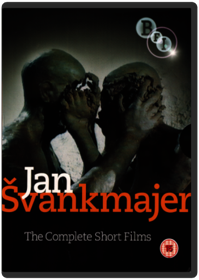 Jan Švankmajer
Quick Shipping !!! New And Sealed !!! This Disc WILL NOT play on standard US DVD player. A multi-region PAL/NTSC DVD player is request to view it in USA/Canada. Please Review Description.
Love Meetings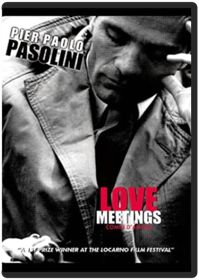 Pier Paolo Pasolini
LOVE MEETINGS is a Cinema Verite investigation in Italy, including impressive appearances by famed author Alberto Moravia and noted psychologist Cesare Musatti. Pasolini, the poet turned filmmaker, appears as the interviewer and asks a wide range of individuals to share their tales of love, prostitution, homosexuality, marital and non marital liaisons. The film is full of wit and sensuality, and is as topical as today's headlines.
The Naked Kiss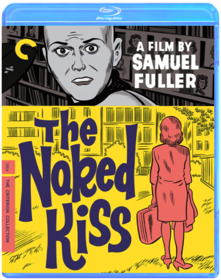 Samuel Fuller
The setup is pure pulp: A former prostitute (a crackerjack Constance Towers) relocates to a buttoned-down suburb, determined to fit in with mainstream society. But in the strange, hallucinatory territory of writer-director-producer Samuel Fuller (Shock Corridor, The Big Red One), perverse secrets inevitably simmer beneath a seemingly wholesome surface. Featuring radical visual touches, full-throttle performances, brilliant cinematography by Stanley Cortez (The Night of the Hunter), and one bizarrely beautiful musical number, The Naked Kiss is among Fuller's greatest, boldest entertainments.
Robinson Crusoe on Mars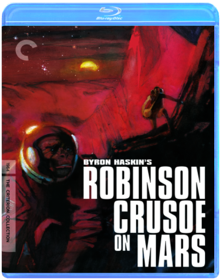 Byron Haskin
Special effects wunderkind and genre master Byron Haskin (The War of the Worlds, The Outer Limits) won a place in the hearts of fantasy film lovers everywhere with this gorgeously designed journey into the unknown. Robinson Crusoe on Mars tells the story of U.S. astronaut Commander "Kit" Draper (Paul Mantee), who must fight for survival when his spaceship crash-lands on the barren waste of Mars, a pet monkey his only companion. But is he actually alone? Shot in vast Techniscope and blazing color, this is an imaginative and beloved marvel of classic science fiction.
The Umbrellas of Cherbourg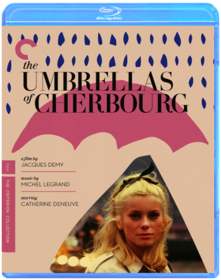 Jacques Demy
Zorba the Greek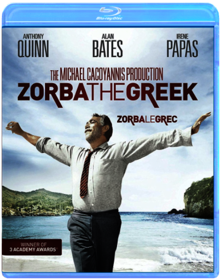 Michael Cacoyannis
An uptight English writer traveling to Crete on a matter of business finds his life changed forever when he meets the gregarious Alexis Zorba.
Chimes at Midnight
Orson Welles, Jesús Franco (Second Unit)
The crowning achievement of Orson Welles's extraordinary film career, Chimes at Midnight was the culmination of the filmmaker s lifelong obsession with Shakespeare s ultimate rapscallion, Sir John Falstaff. Usually a comic supporting figure, Falstaff the loyal, often soused friend of King Henry IV s wayward son Prince Hal here becomes the focus: a robustly funny and ultimately tragic screen antihero played by Welles with looming, lumbering grace. Integrating elements from both Henry IV plays as well as Richard II, Henry V, and The Merry Wives of Windsor, Welles created a gritty and unorthodox Shakespeare film, one that he intended, he said, as a lament . . . for the death of Merrie England. Poetic, philosophical, and visceral with a kinetic centerpiece battle sequence that rivals anything else in the director s body of work Chimes at Midnight is as monumental as the figure at its heart.

BLU-RAY SPECIAL EDITION FEATURES
- New digital restoration, with uncompressed monaural soundtrack
- Audio commentary featuring film scholar James Naremore, author of The Magic World of Orson Welles
- New interview with actor Keith Baxter
- New interview with director Orson Welles s daughter Beatrice Welles, who appeared in the film at age seven
- New interview with actor and Welles biographer Simon Callow
- New interview with film historian Joseph McBride, author of What Ever Happened to Orson Welles?
- Interview with Welles while at work editing the film, from a 1965 episode of The Merv Griffin Show
- Trailer
Doctor Zhivago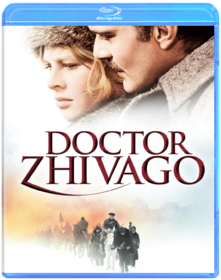 David Lean
David Lean's Doctor Zhivago is an exploration of the Russian Revolution as seen from the point of view of the intellectual, introspective title character (Omar Sharif). As the political landscape changes, and the Czarist regime comes to an end, Dr.Zhivago's relationships reflect the political turmoil raging about him. Though he is married, the vagaries of war lead him to begin a love affair with the beautiful Lara (Julie Christie). But he cannot escape the machinations of a band of selfish and cruel characters: General Strelnikov (Tom Courtenay), a Bolshevik General; Komarovsky (Rod Steiger), Lara's former lover; and Yevgraf (Alec Guinness), Zhivago's sinister half-brother. This epic, sweeping romance, told in flashback, captures the lushness of Moscow before the war and the violent social upheaval that followed. The film is based on the Pulitzer Prize-winning novel by Boris Pasternak.
Fists in the Pocket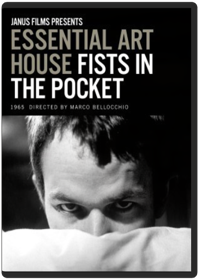 Anita Cacciolati, Silvano Agosti, Marco Bellocchio
A dark, perverse portrait of family dysfunction, Fists in the Pocket stunned moviegoers and critics alike with its unflinching social critique and brazenly assured style. This award-winning feature debut by writer/director Marco Bellocchio (Devil in the Flesh) heralds the arrival of a powerful filmmaking voice, and ranks as a truly unique classic of Italian cinema. Stars Lou Castel (The Leopard, Irma Vep, Rorret).
Juliet of the Spirits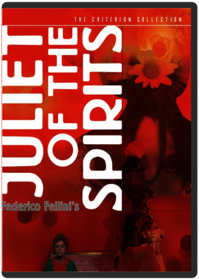 Federico Fellini
Juliet lives in a beautiful house by the ocean. Her sisters, and especially her Mother overshadow her with their beauty. She is a spiritual, superstious and naive woman. She visits a psychic seer who tells her she must follow the sex trade in order to be happy. Not long after she meets her eccentric and sexy neighbour, Suzy, who, by all counts appears to be a high class prostitute and encourages Juilet into sexual acts which make her guilty and nervous. A rare night when her husband is at home she wakes up to catch him talking to another woman on the phone. He calls out the name "Gabriella" while sleeping, but when she questions him he lies his way out of it. She finds out who Gabriella is and fears her husband will leave her. Juliet begins having visions who accuse and terrorise her. The pinnacle of the visions comes at the end where it is implied she realises she would be better off without her husband and is ultimately emotionally emancipated.
Loves of a Blonde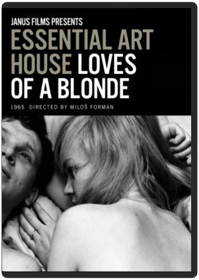 Milos Forman
A Czech musician seduces and abandons a factory worker. Directed by Milos Forman.
The Moment of Truth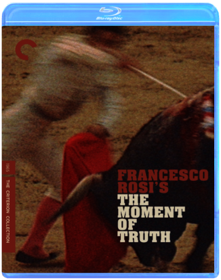 Francesco Rosi
The Moment of Truth, from director Francesco Rosi (Salvatore Giuliano) is a visceral plunge into the life of a famous torero—played by real-life bullfighting legend Miguel Mateo, known as Miguelin. Charting his rise and fall with a single-minded focus on the bloody business at hand, the film is at once gritty and operatic, placing the viewer right in the thick of the ring's action, as close to death as possible. Like all of the great Italian truth seeker's films, this is a not just an electrifying drama but also a profound and moving inquiry into a violent world—and perhaps the greatest bullfighting movie ever made.
Pierrot le fou
Jean-Luc Godard
Dissatisfied in marriage and life, Ferdinand (Jean-Paul Belmondo) takes to the road with the babysitter, his ex-lover Marianne Renoir (Anna Karina), and leaves the bourgeoisie behind. Yet this is no normal road trip: genius auteur Jean-Luc Godard's tenth feature in six years is a stylish mash-up of consumerist satire, politics, and comic-book aesthetics, as well as a violent, zigzag tale of, as Godard called them, "the last romantic couple." With blissful color imagery by cinematographer Raoul Coutard and Belmondo and Karina at their most animated, Pierrot le fou is one of the high points of the French new wave, and one last frolic before Godard moved ever further into radical cinema.
The Battle of Algiers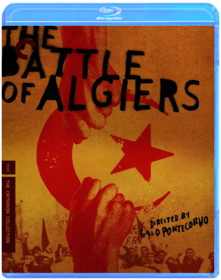 Gillo Potecorvo
One of the most influential political films in history, The Battle of Algiers, by Gillo Pontecorvo (Kapò), vividly re-creates a key year in the tumultuous Algerian struggle for independence from the occupying French in the 1950s. As violence escalates on both sides, children shoot soldiers at point-blank range, women plant bombs in cafés, and French soldiers resort to torture to break the will of the insurgents. Shot on the streets of Algiers in documentary style, the film is a case study in modern warfare, with its terrorist attacks and the brutal techniques used to combat them. Pontecorvo's tour de force has astonishing relevance today.
Blow-Up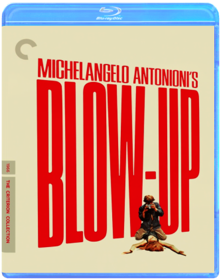 Michelangelo Antonioni
Cul-de-sac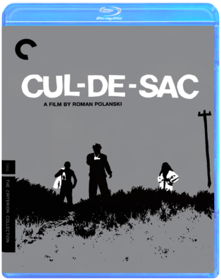 Roman Polanski
Roman Polanski (Repulsion) orchestrates a mental ménage à trois in this slyly absurd tale of paranoia from the director's golden 1960s period. Donald Pleasance (Halloween) and Françoise Dorléac (The Soft Skin) star as a withdrawn couple whose isolated house is infiltrated by a rude, burly American gangster on the run, played by Lionel Stander (Unfaithfully Yours). The three engage in a game of shifting identities and sexual and emotional humiliations. Cul-de-sac is an evocative, claustrophobic, and morbidly funny tale of the modern world in chaos.
David Cronenberg's Early Works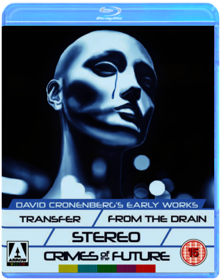 David Cronenberg
One of the most singular auteurs of the horror and science fiction genres, David Cronenberg has wowed audiences with his depictions of body transformations and explorations of society, this collection of his early short and feature films shows a master learning his craft and exploring many of the themes that would dominate his most celebrated work.

Transfer (1966), Cronenberg's first short film, is a surreal sketch of a doctor and his patient. From the Drain (1967) finds two men in a bathtub, which may be part of a centre for veterans of a future war. Stereo (1969), Cronenberg s first official feature film, stunningly shot in monochrome, concerns telepaths at the Institute for Erotic Enquiry where patients undergo tests by Dr. Luther Stringfellow. In Crimes of the Future (1970) Cronenberg worked in colour and with a larger budget, where we find the House of Skin clinic director (Ronald Mlodzik, returning from Stereo) searching for his mentor, Antoine Rouge, who has disappeared following a catastrophic plague.

These early amateur feature films, shot in and around Cronenberg's university campus, prefigure his later films' concerns with strange institutions, male/female separation and ESP, echoing the likes of Videodrome, Dead Ringers and Scanners.

SPECIAL EDITION CONTENTS:

Brand new restorations of four Cronenberg films
Original mono audio for all films
Optional english subtitles for the deaf and hard of hearing
Transfer the Future: Author and critic Kim Newman discusses Cronenberg s early works
Sleeve featuring newly illustrated artwork by Gilles Vranckx
The Hawks and the Sparrows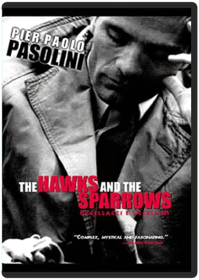 Pier Paolo Pasolini
THE HAWKS AND THE SPARROWS, a wild comic fable, stars the beloved stone faced clown Toto as an Italian everyman, and Ninetto Davoli as his good natured but empty headed son. Pasolini uses a comic crow, which philosophizes amusingly and pointedly about the passing scene, as a counterpoint to the performers, representing humanity, as they progress down the road of life. Pasolini presents a tragic fable which shows two delightful innocents caught, like many Italians, between the Church and Marxism.
Persona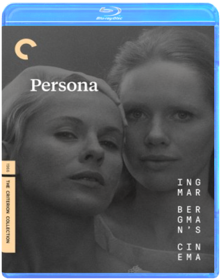 Ingmar Bergman
Seconds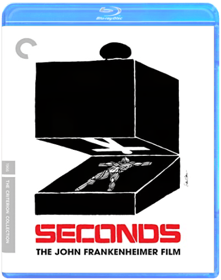 John Frankenheimer
Rock Hudson (All That Heaven Allows) is a revelation in this sinister, science-fiction-inflected dispatch from the fractured 1960s. SECONDS, directed by John Frankenheimer (The Manchurian Candidate), concerns a middle-aged businessman dissatisfied with his suburban existence, who elects to undergo a strange and elaborate procedure that will grant him a new life. Starting over in America, however, is not as easy as it sounds. This paranoiac symphony of canted camera angles (courtesy of famed cinematographer James Wong Howe), fragmented editing, and layered sound design is a remarkably risk-taking Hollywood film that ranks high on the list of its legendary director's major achievements.
The Shooting/Ride in the Whirlwind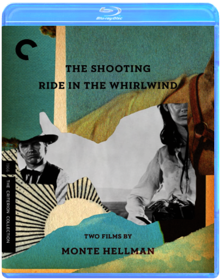 Monte Hellman
Criterion 734/735 (2014 First Printing)
The Graduate
Mike Nichols
Hoffman, a recent college graduate, spends his summer trying to find out what to do next in this biting comedy. The Simon and Garfunkel score is as much a character in the movie as Bancroft's amorous Mrs. Robinson or Ross' lovely Elaine.
Marketa Lazarová
František Vláčil
In its home country, František Vlácil's Marketa Lazarová has been hailed as the greatest Czech film ever made; for many U.S. viewers, it will be a revelation. Based on a novel by Vladislav Vancura, this stirring and poetic depiction of a feud between two rival medieval clans is a fierce, epic, and meticulously designed evocation of the clashes between Christianity and paganism, humankind and nature, love and violence. Vlácil's approach was to re-create the textures and mentalities of a long-ago way of life, rather than to make a conventional historical drama, and the result is dazzling. With its inventive widescreen cinematography, editing, and sound design, Marketa Lazarová is an experimental action film.
Oedipus Rex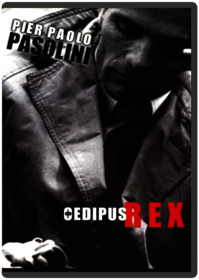 Pier Paolo Pasolini
Theatre of Mr & Mrs Kabal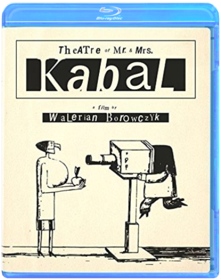 Walerian Borowczyk
Death by Hanging
Nagisa Oshima
Genius provocateur Nagisa Oshima (In the Realm of the Senses), an influential figure in the Japanese New Wave of the 1960s, made one of his most startling political statements with the compelling pitch-black satire Death by Hanging. In this macabre farce, a Korean man is sentenced to death in Japan but survives his execution, sending the authorities into a panic about what to do next. At once disturbing and oddly amusing, Oshima s constantly surprising film is a subversive and surreal indictment of both capital punishment and the treatment of Korean immigrants in his country.

BLU-RAY SPECIAL EDITION FEATURES 
- New, restored 4K digital transfer, with uncompressed monaural soundtrack
- New interview with critic Tony Rayns
- New high-definition digital transfer of director Nagisa Oshima s 1965 experimental short documentary Diary of Yunbogi
- Trailer
- New English subtitle translation
- PLUS: An essay by critic Howard Hampton
Hour of the Wolf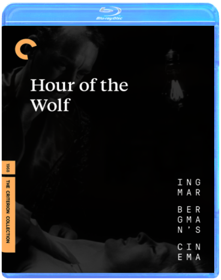 Ingmar Bergman
If....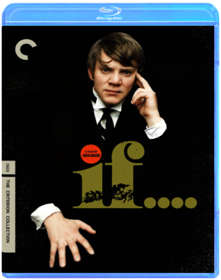 Lindsay Anderson
If…., directed by Lindsay Anderson (This Sporting Life), is a daringly chaotic vision of British society, set in a boarding school in late-sixties England. Before Kubrick made his mischief iconic in A Clockwork Orange, Malcolm McDowell made a hell of an impression as the insouciant Mick Travis, who, along with his school chums, trumps authority at every turn, finally emerging as a violent savior against the vicious games of one-upmanship played by both students and masters. Mixing color and black and white as audaciously as it mixes fantasy and reality, If…. remains one of cinema's most unforgettable rebel yells.
Shame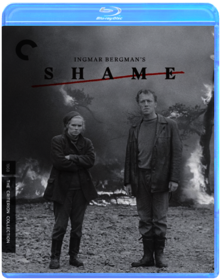 Ingmar Bergman
Army of Shadows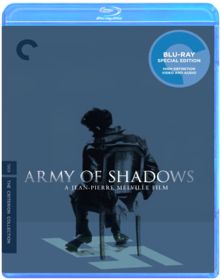 Jean-Pierre Melville
This masterpiece by Jean-Pierre Melville (Le doulos, Le cercle rouge) about the French Resistance went unreleased in the United States for thirty-seven years, until its triumphant theatrical debut in 2006. Atmospheric and gripping, Army of Shadows is Melville's most personal film, featuring Lino Ventura (Le deuxième souffle), Paul Meurisse (Diabolique), Jean-Pierre Cassel (The Discreet Charm of the Bourgeoisie), and the incomparable Simone Signoret (Casque d'or, Diabolique) as intrepid underground fighters who must grapple with their conception of honor in their battle against Hitler's regime.
Midnight Cowboy
John Schlesinger
Cowboy Joe Buck moves to New York City from Texas to make his fortune as a hustler servicing rich Park Avenue women. Shortly after arriving, he is hustled by homeless con man Ratzo Rizzo, who had said he would manage him for a $20 fee. Bent on getting his money back, Buck finds the rapidly deteriorating Rizzo, ends up feeling sorry for him, and moving into Rizzo's room in an abandoned building to care for him. The two remain hopeful of striking it rich with Rizzo managing Buck's career, but it soon becomes obvious that they are no match for the urban jungle.
The Passion of Anna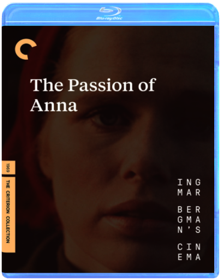 Ingmar Bergman
Porcile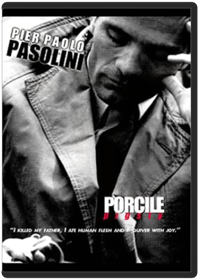 Pier Paolo Pasolini
Porcile, (Pigsty) the story of a cannibal in a medieval wasteland is interwoven with that of the son of an ex-Nazi industrialist in modern day Germany. The young German, who is more attracted to pigs than his fiancee, and the cannibal become sacrificial victims of their different societies. This strange, grotesque and thought provoking parable is filmed with such a calm beauty and underlying disgust that it gains a deep significance as an attack on the middle classes of the 20th century.
The Rite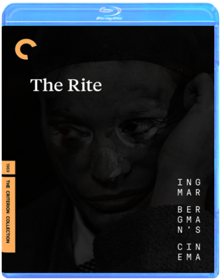 Ingmar Bergman
Succubus
Jesús Franco
True Grit
Henry Hathaway
Venus in Furs
Jesús Franco
Fårö Document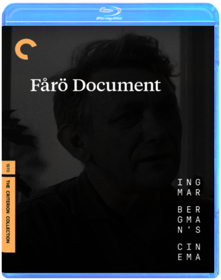 Ingmar Bergman
Hi, Mom!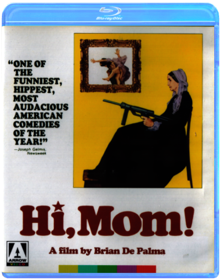 Brian De Palma
The Mel Brooks Collection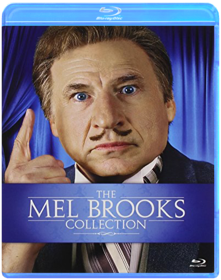 Mel Brooks
"Enjoy! Revel! Live!" as Mel says…and "have yourselves one sweetheart of a good time." Presenting nine hugely popular films from one of cinema's most celebrated, prolific and funniest filmmakers, Mel Brooks! The undisputed king of hilariously quotable films, Mel has delivered hit after hit after hit, each one as memorable as the next. This nine-disc Blu-rayTM collection includes some of the most sidesplitting, gut-busting, guffaw-inducing films ever made. It really is "good to be the king!"

Contains the films Blazing Saddles, Spaceballs, Young Frankenstein, High Anxiety, History Of The World Part 1, Robin Hood: Men In Tights, Silent Movie, To Be Or Not To Be and The Twelve Chairs.
Patton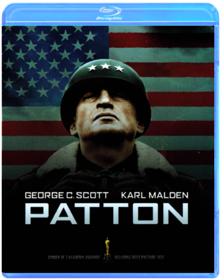 Franklin J. Schaffner
Start the Revolution Without Me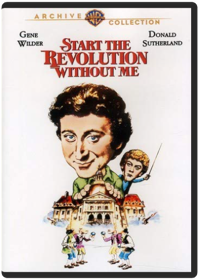 Bud Yorkin
Produced and directed by comedy veteran Bud Yorkin, Start the Revolution Without Me broke ground for a comedy revolution. It takes the tumultuous "let them eat cake" days of the French Revolution and gives everyone a figurative pie in the face. Two sets of twins are mismatched at birth so that years later, each set will have one Gene Wilder and one Donald Sutherland. One set grows up to be aristocratic swashbucklers; the other set are peasants. In a hilarious fluke of fate, they crisscross across classes. In the years following Start the Revolution Without Me, Woody Allen, Mel Brooks and the Abrahams/Zucker/Zucker team would all create madcap comedy masterpieces. A lineup like that must have had a tremendous Start.
Paul Verhoeven Collection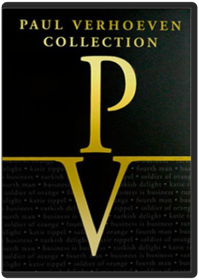 Paul Verhoeven
The Paul Verhoeven Collection consists of five films the Dutch director made in Europe before graduating to the Hollywood mainstream with such films as Total Recall and Basic Instinct. A bawdy though sympathetic look at the lives of two Amsterdam prostitutes, 1971's Business Is Business was Verhoeven's film debut. Ronnie Biermann stars as Greet, a worldly wise prostitute who is decently protective of her neighbor and friend in the trade, the busty, younger Nell (Sylvia de Leur). Finally, she decides they must both break out of their decreasingly fulfilling lives and seek out matrimonial stability. Business Is Business probably seemed like an authentic depiction of the Amsterdam demi-monde in its day, but today its kinky peccadilloes look rather quaint. However, both Biermann and Sylvia De Leur forcefully resist any of the clichés of the era in their strong characters.

When Turkish Delight (1973) opens on a brutal attack and then a succession of one-night stands, it seems that bohemian artist Eric Vonk (Rutger Hauer, collaborating for the first time with Verhoeven) is a complete jerk. Then a sudden flashback reveals the motivations for both his dreams and behavior, as well as the subject of the photos he spends his time pining for. He meets Olga (a fantastic Monique van de Ven), but their tempestuous relationship is shaken by many peculiar events: a surreal wedding ceremony, unveiling a statue to the Queen, and the death of Olga's father. The real problem is Olga herself, however, which leads to a shock ending many have compared to Love Story. Somewhat dated now, Turkish Delight is nonetheless unmistakably a product of the now-familiar Verhoeven style.

Katie Tippel (1975) is a handsome period drama set in 19th-century Holland, based on a true story. The second eldest daughter in a poor family, Katie (Monique van de Ven) must find whatever work is going to make ends meet. As she enters a succession of jobs in which she experiences both exploitation and sexual harassment, she learns that men want her for only one thing and so she enters prostitution. However, she is finally able to escape the poverty trap and ascend the social ladder, particularly when banker Hugo (Rutger Hauer) takes her as his lover. All this is set against a backdrop of social foment as the workers' impatience at poor social conditions increases.

Based on real events, Soldier of Orange (1977) tells the story of Dutchman Erik Lanshof (a star-making performance by Rutger Hauer) and a small group of students as they struggle to survive the Nazi occupation to the end of the Second World War. Across a canvas lasting almost three hours, Verhoeven unfolds a saga of friendship, espionage, and romance with almost documentary realism, crafting a deeply affecting film widely regarded as the greatest ever made in Holland.

Only two years separate The Fourth Man (1983), Verhoeven's final Dutch language movie, and the explosive commencement of his Hollywood career. This savage comedy shocker could well be seen as a trial run for Basic Instinct, since it features an ice-cold seductress (Renée Soutendijk) with mysterious motivations and sexual preferences. The hallucinatory tale follows a novelist (Jeroen Krabbé) first falling for her, and then feverishly investigating whether she's a serial husband killer. The film is full of what would soon be recognized as Verhoeven trademarks: a little blasphemy, a lot of nudity, dispassionate characters, and hidden agendas.
She Killed in Ecstasy
Jesús Franco
The erotically charged follow up to the Jess Franco smash hit, Vampyros Lesbos. The enchanting Soledad Miranda stars as a woman intent on avenging the death of her lover, a doctor who committed suicide after his experiments on human embryos were condemned by the medical establishment. With an insatiable lust for vengeance, she sets out to kill those responsible for his suicide.
The Touch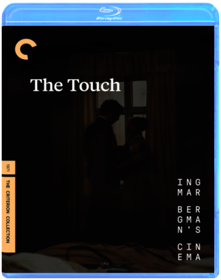 Ingmar Bergman
Cries and Whispers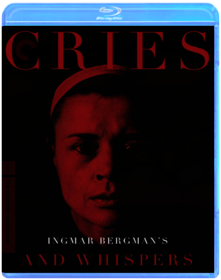 Ingmar Bergman
Daughter of Dracula
Jesús Franco
In the early 1970s, cult filmmaker Jess Franco inspired by the Hammer horror films being made in the UK revisited the iconic monsters of yesteryear, placing them in the castles and crypts of the Spanish countryside, and bracketing the thrills with scenes of frank eroticism. Daughter of Dracula was inspired by Sheridan LeFanu s Carmilla (which was also the source of Hammer s lesbian vampire trilogy), but as one might expect, Franco s version was unlike any treatment the story had yet received. When the nude body of a murdered woman washes onto the beach, a police inspector (Alberto Dalbés) and a reporter (Fernando Bilbao) focus their attention on the castle of Count Max Karlstein (composer Daniel White) and his niece (Britt Nichols, The Demons), a beautiful woman who appears to be wrestling with an ancestral curse.

Bonus Features: English Subtitles, Audio commentary by film historian Tim Lucas, Alternate safe footage (less sexually explicit), Original heatrical trailer
Robert Altman's Images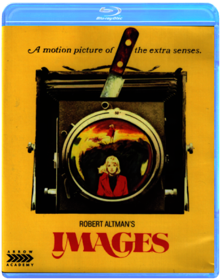 Robert Altman
The early seventies were a period of remarkable activity for Robert Altman, producing masterpiece after masterpiece. At the time he came to make Images, MASH and McCabe & Mrs. Miller were behind him, with The Long Goodbye, California Split and Nashville still to come.

Originally conceived in the mid-sixties, Images concerns a pregnant children s author (Susannah York, who won the Best Actress award at the Cannes Film Festival) whose husband (Rene Auberjonois) may or may not be having an affair. While on vacation in Ireland, her mental state becomes increasingly unstable resulting in paranoia, hallucinations and visions of a doppelgänger.

Scored by an Oscar-nominated John Williams, with sounds by Stomu Yamash'ta (The Man Who Fell to Earth), Images also boasts the remarkable cinematography of Vilmos Zsigmond (Close Encounters of the Third Kind).

SPECIAL EDITION CONTENTS Brand-new 4K restoration from the original negative, produced by Arrow Films exclusively for this releaseHigh Definition Blu-ray (1080p) presentationOriginal English mono audio (uncompressed LPCM) soundtracksOptional English subtitles for the deaf and hard-of-hearingAudio commentary by Samm Deighan and Kat EllingerScene-select commentary by writer-director Robert AltmanInterview with Robert AltmanBrand new interview with actor Cathryn HarrisonAn appreciation by musician and author Stephen ThrowerTheatrical trailerReversible sleeve featuring original and newly commissioned artwork by the Twins of EvilFIRST PRESSING ONLY: Illustrated collector s booklet featuring new writing on the film by Carmen Gray and an extract from Altman on Altman
Slaughterhouse-Five
George Roy Hill
Kurt Vonnegut, Jr.'s classic novel comes to life in this haunting and darkly humorous film from acclaimed director George Roy Hill. Billy Pilgrim (Michael Sacks) is an ordinary World War II soldier with one major exception: he has mysteriously become unstuck in time. Billy goes on an uncontrollable trip back and forth from his birth in New York to life on a distant planet and back again to the horrors of the 1945 fire-bombing of Dresden. This dazzling and thought-provoking drama co-stars Ron Leibman and Valerie Perrine.
Amarcord
Federico Fellini
In his carnivalesque portrait of provincial Italy during the Fascist period, Federico Fellini satirizes his youth and turns daily life into a circus of social rituals, adolescent desires, male fantasies, and political repartee, all set to Nino Rota's classic, nostalgia-tinged score. The Academy Award-winning Amarcord was one of Fellini's most popular films and remains one of cinema's enduring treasures.
Frank & Eva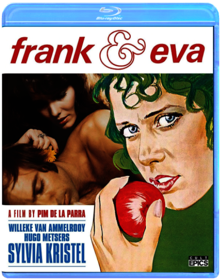 Pim de la Parra
FRANK & EVA: Living Apart Together

Frank (BLUE MOVIE's Hugo Metsers) and Eva (THE LIFT's Willeke van Ammelrooy) cannot live with or without each other. In the liberal 1970s, Frank sleeps with every woman he can get. Eva, meanwhile, is looking for more security and wants to start a family. Frank's behavior frustrates her so much that she starts an affair with their mutual friend. This social drama offers a view on relationships not much different than today. For Sylvia Kristel (her debut prior to EMMANUELLE), a special role was written after she said to Pim de la Parra, "Why won't you discover me? I'm the best."

Frank & Eva is the second artsploitation film by director Pim de la Parra, after he produced BLUE MOVIE with his partner Wim Verstappen. Cult Epics presents its worldwide premiere on Blu-ray and DVD, in High-definition with extensive bonus features.

SPECIAL FEATURES:

New High-definition transfer.
Audio Commentary by Pim de la Parra (2018).
Up Front & Naked: Sex in Dutch films (2017) featurette with Willeke van Ammelrooy a.o.
Frank & Eva Poster & Photo Gallery.
Sylvia Kristel Film Poster Gallery.
Original Theatrical Trailers.
Scenes from a Marriage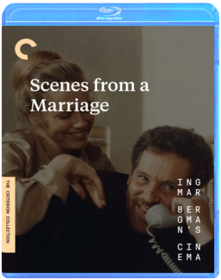 Ingmar Bergman
The Spirit of the Beehive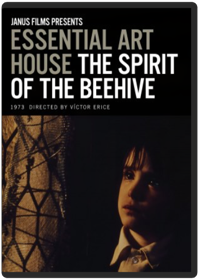 Víctor Erice
The Criterion Collection is proud to present Víctor Erice's spellbinding The Spirit of the Beehive, widely regarded as the greatest Spanish film of the 1970s. In a small Castilian village in 1940, directly following the country's devastating civil war, six-year-old Ana attends a traveling movie show of Frankenstein and becomes haunted by her memory of it. Produced as Franco's long regime was nearing its end, The Spirit of the Beehive is both a bewitching portrait of a child's inner life and an elusive, cloaked meditation of a nation trapped under tyranny—from one of cinema's most mysterious auteurs.
The Sting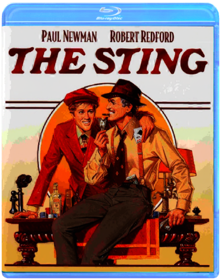 George Roy Hill
Winner of 7 Academy Awards, including Best Picture, The Sting stars Paul Newman and Robert Redford as two con men in 1930s Chicago. After a friend is killed by the mob, they try to get even by attempting to pull off the ultimate 'sting.' No one is to be trusted as the twists unfold, leading up to one of the greatest double-crosses in movie history. The con is on!
Sugar Cookies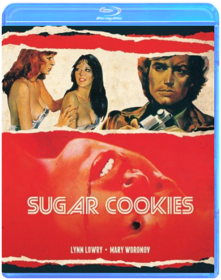 Theodore Gershuny
Lynn Lowry (Shivers, The Crazies, Score) and Mary Woronov (Death Race 2000, Eating Raoul) star in one of the most unique psychological thrillers of the 70s, Theodore Gershuny's SUGAR COOKIES.

After the mysterious death of erotic film actress Alta (Lynn Lowry) while in the company of sleazy sex-film producer Max (George Shannon), her manipulative agent Camilla (Mary Woronov) begins searching for a 'perfect replacement.' After discovering a young, aspiring actress, Julie (also Lynn Lowry), Camilla and Max slowly groom her into a mirror image of Alta, but as Julie begins to become more aware of the sinister motives of her new caretakers, she also starts fearing for her own life.

Written and produced by Lloyd Kaufman (The Toxic Avenger), SUGAR COOKIES is a blisteringly erotic Hitchcockian thriller from New York's outrageous underground film scene. Featuring Andy Warhol regular Ondine and Monique van Vooren (Flesh for Frankenstein), as well as an early appearance from sexploitation superstar Jennifer Welles, Vinegar Syndrome is proud to present this forgotten gem of early 70's exploitation cinema newly restored in 4K from its original camera negative and on blu-ray for the very first time.

Director: Theodore Gershuny
91 minutes / 1971 / Color / 1.85:1

Bonus Features:
1. New 4K Restoration from the 35mm Camera Negative
2. New video interview with Writer & Producer, Lloyd Kaufman
3. New video interview with Star Lynn Lowry
4. Interview with Star Mary Woronov
5. Original Theatrical Trailers
Fugitive Girls
Stephen C. Apostolof
Vinegar Syndrome specializes in the masterful restoration and distribution of cult, horror, and erotic films from the 1960s-90s.

Vinegar Syndrome proudly presents AC Stephen's FUGITIVE GIRLS, the fourth release in our Limited Edition Sexploitation Signature Series. This Blu-ray/DVD combo is strictly limited to 2,500 units.

Beautiful Sheila (Donna Young) is implicated in a fatal liquor store shooting committed by her boyfriend. Sent to an all-female work camp, she quickly finds herself at the mercy of four other violent and lust crazed prisoners who force her into their daring escape plan. Once on the outside, the five fugitives embark on a brutal and sex filled rampage across the countryside, while making their way to a mystery site rumored to have a buried suitcase full of money!

Director AC Stephen's most accomplished film, FUGITIVE GIRLS is a quick paced hybrid of action and sexploitation, which co-stars the beautiful Rene Bond and Tallie Cochran, and featuring a typically jaw-dropping screenplay from Ed Wood (who also appears in the film!). Long available only in poor quality bootlegs or heavily censored versions, Vinegar Syndrome brings this drive-in classic to Blu-ray totally uncut and uncensored and newly restored from its camera negative.

Bonus Features:
1. Newly scanned and restored in 2k from the 35mm original camera negative
2. Limited Edition of 2,500 units
3. Commentary track with: Frank Henenlotter (Exploitation filmmaker) and Rudolph Grey (Ed Wood biographer)
4. Archival audio interview with Tallie Cochrane (actress), moderated by Casey Scott
5. Original theatrical trailer
6. Original promo trailer
7. English SDH Subtitles
How to Seduce a Virgin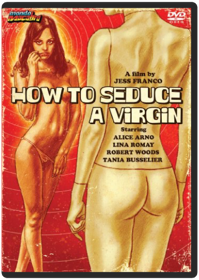 Jesús Franco
The beautiful Countess Martine de Bressac is released from the expensive asylum where she was incarcerated after castrating her former lover. She returns to her luxurious villa on the coast and goes at once down into her private underground dungeon. It's here that she indulges herself in the perverse sexual practices that give her life meaning, surrounded by the bizarre human statues of her previous victims. Her husband, Charles, feeds his wife's sick fantasies, aware that she is his meal ticket to a life of luxury. He announces that he has a new game for her - they will befriend and seduce the young and virginal daughter of a rich neighbor. But things do not go exactly as planned… Games of decadence and debauchery lead to mayhem and murder. From cult director Jess Franco. His most outrageous film. First ever US release.

Bonus Features:
Brand new transfer from film negativeInterview with writer Alain PetitIntroduction by critic Stephen ThrowerNewly created optional subtitlesExtensive production notesMondo Macabro previews
Exorcism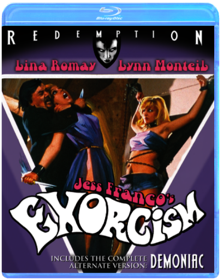 Jesús Franco
A former Catholic priest, who was tossed from the priesthood for his way-too-liberal beliefs, now writes S&M articles for a French magazine. Having been a witness to Black Masses complete with phony sacrifices, he deems himself judge and sets out to kill those people he feels are destined to spend eternity in Hell. ENGLISH DUBBED (also French w/ English Subtitles)
Doriana Grey
Jesús Franco
How Is It Going?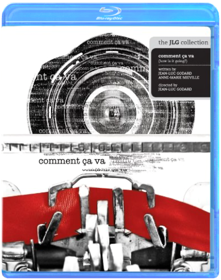 Jean-Luc Godard
Directed by the legendary Jean-Luc Godard (Contempt, Weekend) - combining video and film, Comment Ca Va? is a fascinating dialectic on the dissemination and processing of information, both literary and visual. Two workers of a communist newspaper strike out to make a film and video about the newspaper and the printing plant. One of the workers, Odette (Anne-Marie Mieville), has strange ideas about content and form and how the film should be made. Comment ca va? is a formally brilliant work about the transmission of ideas by the major media. Jean-Luc Godard co-wrote the screenplay with Anne-Marie Mieville (Ici Et Ailleurs).
The Watcher in the Attic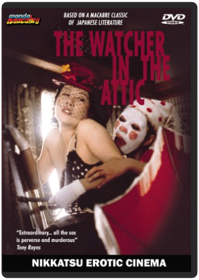 Noboru Tanaka
The film is set in 1923 in a cheap Tokyo boarding house. The landlord, Goda, roams through the attic, observing the weird lives of his tenants through holes in the ceiling. One day he sees a prostitute murder one of her clients and decides that at last he has found his soul mate... Based on stories by the Japanese master of horror, Edogawa Rampo, the film features some of the most bizarre sex scenes ever, including the story of a man who hides inside a special chair, so that a naked woman can sit on him.
Alambrista!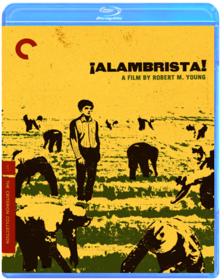 Robert M. Young
In Alambrista!, a farmworker sneaks across the border from Mexico into California in an effort to make money to send to his family back home. It is a story that happens every day, told here in an uncompromising, groundbreaking work of realism from American independent filmmaker Robert M. Young (Dominick and Eugene). Vivid and spare where other films about illegal immigration might sentimentalize, Young's take on the subject is equal parts intimate character study and gripping road movie, a political work that never loses sight of the complex man at its center. Alambrista!, winner of the Cannes Film Festival s inaugural Camera d'Or in 1978, remains one of the best films ever made on this perennially relevant topic.
Love Camp
Jesús Franco
Love Letters of a Portuguese Nun
Jesús Franco
The Serpent's Egg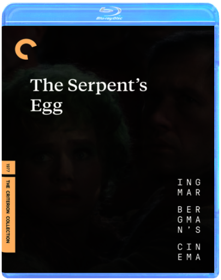 Ingmar Bergman
Swedish Nympho Slaves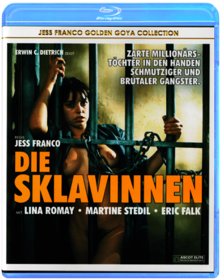 Jesús Franco
Autumn Sonata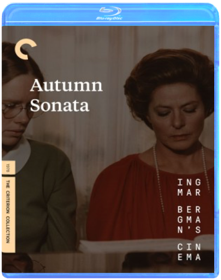 Ingmar Bergman
Tropical Inferno
Jesús Franco
Germany released, Blu-Ray/Region A/B/C : it WILL NOT play on regular DVD player. You need Blu-Ray DVD player to view this Blu-Ray DVD: LANGUAGES: English ( Dolby Digital 5.1 ), English ( DTS-HD Master Audio ), French ( Dolby Digital 2.0 ), German ( Dolby Digital 5.1 ), German ( DTS-HD Master Audio ), Italian ( Subtitles ), WIDESCREEN (1.78:1), SPECIAL FEATURES: Interactive Menu, Photo Gallery, Scene Access, Trailer(s), Uncut, SYNOPSIS: Another sadistic women's prison film from the director of Ilsa, the Wicked Warden and Barbed Wire Dolls, this exploitation film posits a group of revolutionaries led by Karine Gambier thrown into a South American jail. Howard Vernon plays the staff torture specialist, Dr. Costa, who manages to extract information from Gambier, necessitating an escape by the women to warn their compatriots. Plenty of sex and violence is featured for the raincoat crowd, while Franco cultists will delight in Vernon's wonderfully sinister performance as the prison doctor. ...Women in Cellblock 9 ( Frauen für Zellenblock 9 ) ( Tropical Inferno (Women in Cell block Nine) )
Women Without Innocence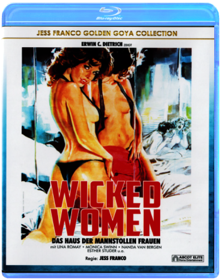 Jesús Franco
Germany released, Blu-Ray/Region A/B/C : it WILL NOT play on regular DVD player. You need Blu-Ray DVD player to view this Blu-Ray DVD: LANGUAGES: German ( Dolby Digital 5.1 ), German ( DTS-HD Master Audio ), Dutch ( Subtitles ), English ( Subtitles ), WIDESCREEN (1.78:1), SPECIAL FEATURES: Interactive Menu, Photo Gallery, Scene Access, Uncut, SYNOPSIS: Spending her holidays on the Swiss/Italian border, Margareta (Lina Romay) meets charming Sandra Mauro (Monica Swinn) and her husband. She agrees to stay in their house for the rest of her vacation, unaware that they are going to use her for smuggling diamonds over the border. There they get a little 'deeper' into knowing each other, but one night she awakens to strange noises and finds the couple brutally murdered in their living room. Margareta, deeply traumatized and unable to speak, is taken to Dr. Antonio's asylum. Antonio tries his very best to get her to speak and to reveal the events of the dreadful night. His attempts are not unselfish, since every member of the medical staff has already tried to be the first to find out where the missing diamonds are hidden. One night a mysterious black robbed person kills one of the nurses. Is this just a random attack or has somebody tried to get rid of a possible competitor. Only Margareta, who saw the killer, is able to uncover the mystery... ...Wicked Women (1978) ( Frauen ohne Unschuld ) ( Women Without Innocence )
Fårö Document 1979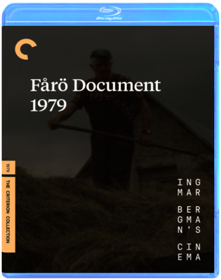 Ingmar Bergman
Midway through his time in Germany, Bergman returned to Fårö for his second documentary exploration of the remote Swedish island he loved and the socio­economic realities experienced by those who lived there. Longer, more optimistic, and less ascetic than its predecessor, this film charts a calendar year in the life of the island's 673 inhabitants, many of whom he observes working tirelessly shearing sheep, thatching roofs, and slaughtering livestock, as well as going about various communal rituals. Distilled from twenty-eight hours of material, Fårö Document 1979 is a lyrical depiction of life's cyclical nature.
Fascination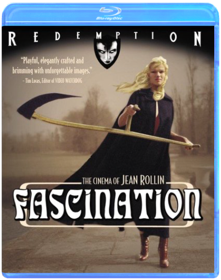 Jean Rollin
The masterpiece of renowned French filmmaker Jean Rollin, FASCINATION follows a swaggering thief who hides out in a lavish chateau, holding the occupants at gunpoint. When night falls, he realizes that these two maids are not only deadlier than he imagined, but are gatekeepers to a ring of women with a thirst for blood.

BONUS FEATURES: Original Theatrical French Trailer, Deleted Sex Scenes (16 min), Short Subject Documentary: ''Virgins & Vampires'' (24 min), Trailers for The Nude Vampire, Lips of Blood, Shiver of the Vampires & The Iron Rose.
Immoral Women
Walerian Borowczyk
From The Infamous Director Of IMMORAL TALES and THE BEAST
Now Uncut And Uncensored For The First Time Ever In America

Some have hailed him as a genius of joyous erotica, while others have condemned him as a monster of pornographic depravity. But in this controversial three-part feature by writer/director Walerian Borowczyk, women are mysterious and degenerate creatures who hunger for both extremes. In the first tale, Marina Pierro (of BEHIND CONVENT WALLS) stars as the muse whose rampant lusts enflamed the artists and clergy of ancient Rome. Then Gaëlle Legrand is a blossoming teen in 18th century France whose unnatural desire for her pet bunny leads to an act of depraved passion. Finally, a luscious young wife (former Disney child star Pascale Christophe) is abducted and raped before finding the ultimate ecstasy with her four-legged savior.

Severin Films is proud to present this notorious erotic epic - also known as THREE IMMORAL WOMEN and HEROINES OF EVIL - transferred from its original European negative materials with all of its scenes of daring sexuality now fully restored.
Quadrophenia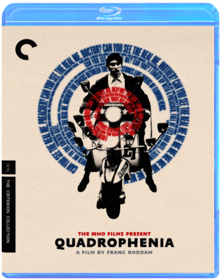 Franc Roddam
Stalker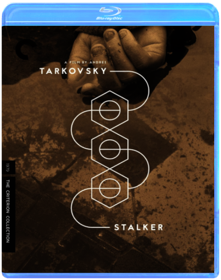 Andrei Tarkovsky
Andrei Tarkovsky s final Soviet feature is a metaphysical journey through an enigmatic postapocalyptic landscape, and a rarefied cinematic experience like no other. A hired guide the Stalker leads a writer and a scientist into the heart of the Zone, the restricted site of a long-ago disaster, where the three men eventually zero in on the Room, a place rumored to fulfill one s most deeply held desires. Adapting a science-fiction novel by Arkady and Boris Strugatsky, Tarkovsky created an immersive world with a wealth of material detail and a sense of organic atmosphere. A religious allegory, a reflection of contemporaneous political anxieties, a meditation on film itself Stalker envelops the viewer by opening up a multitude of possible meanings.

BLU-RAY SPECIAL EDITION FEATURES
- New 2K digital restoration, with uncompressed monaural soundtrack
- New interview with Geoff Dyer, author of Zona: A Book About a Film About a Journey to a Room
- Interview from 2002 with cinematographer Alexander Knyazhinsky
- Interview from 2002 with set designer Rashit Safiullin
- Interview from 2002 with composer Eduard Artemyev
- New English subtitle translation
- More!
- PLUS: An essay by critic Mark Le Fanu
Tess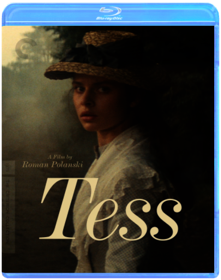 Roman Polanski
New in the factory-sealed shrinkwrap. Tracking is included for U.S. orders.
Erotic Symphony
Jesús Franco
SINFONIA EROTICA - The lost masterpiece from Jess Franco & the Marquis de Sade now in HD for the first time ever!

At the close of the '70s, eminent auteur Jess Franco (SHE KILLED IN ECSTASY) revisited the works of the Marquis de Sade to create what EuroSleaze historians have called one of the most sexually daring and boldly creative films of his entire career.

When an unstable noblewoman (a fearless performance by Lina Romay) returns to her lavish estate, she will find herself - along with her libertine husband, his male lover, and a young nun with a craving for violation - trapped in a web of unholy hungers and decadent perversions. Susan Hemingway of TWO FEMALE SPIES WITH FLOWERED PANTIES co-stars in this sonata of artsy depravity - featuring a score by Franco and Franz Liszt - now transferred in 4k from an uncut 35mm print donated by The Instituto de la Sexualidad Humana in Madrid.

Special Features:

Jess Franco on First Wife Nicole Guettard - Interview with Director Jess Franco.
Stephen Thrower on Sinfonia Erotica - Interview with the author of "Murderous Passions - The Delirious Cinema of Jesus Franco."
Every Man for Himself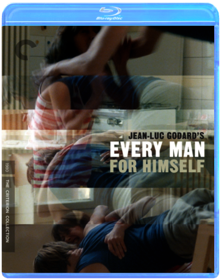 Jean-Luc Godard
After a decade in the wilds of avant-garde and early video experimentation, Jean-Luc Godard (Breathless) returned to commercial cinema with this work of social commentary, star-driven and narrative while remaining defiantly intellectual and visually cutting-edge. Every Man for Himself, featuring a script by Jean-Claude Carrière (The Discreet Charm of the Bourgeoisie) and Anne-Marie Miéville (Ici et ailleurs), looks at the sexual and professional lives of three people—a television producer (Van Gogh's Jacques Dutronc), his ex-girlfriend (The Return of Martin Guerre's Nathalie Baye), and a prostitute (White Material's Isabelle Huppert)—to create a meditative story about work, relationships, and the notion of freedom. Made twenty years into his career, the film was, according to Godard, a second debut.
From the Life of the Marionettes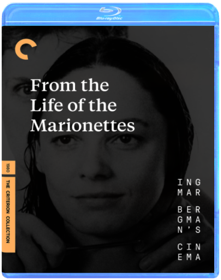 Ingmar Bergman
Made during his self-imposed exile in Germany, Ingmar Bergman's From the Life of the Marionettes offers a lacerating portrait of a destructive marriage and a complex psychological analysis of a murder. Businessman Peter nurses fantasies of killing his wife, Katarina, until a prostitute becomes his surrogate prey. In the aftermath of the crime, Peter and Katarina's psychiatrist and others attempt to explain its roots. Jumping back and forth in time, this compelling film moves seamlessly between seduction and repulsion, and the German cast is superb.
Raging Bull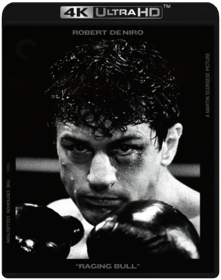 Martin Scorsese
Robert De Niro teams with director Martin Scorsese in this "extraordinarily compelling" (Leonard Maltin) film that introduced unflinching realism to stunned audiences in 1980. An "exceedingly violentas well as poetic" fight picture that maps "the landscape of the soul" (The New York Times),Raging Bull garnered eight Oscar® nominations* and won two, including Best Actor for De Niro. De Niro gives the performance of his career as Jake La Motta, a boxer whose psychological and sexual complexities erupt into violence both in and out of the ring. Joe Pesci and Cathy Moriarty are unforgettable as the brother who falls prey to Jake's mounting paranoia and jealousy, and the fifteen-year-old girl who becomes his most prized trophy. A "brilliantly photographed film of extraordinary power and rare distinction" (The Wall Street Journal), Raging Bullis filmmaking at its riveting best.
Taboo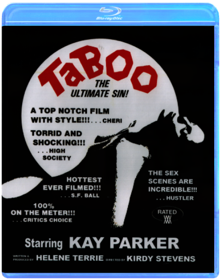 Kirdy Stevens
Two Female Spies with Flowered Panties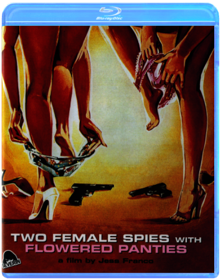 Jesús Franco
In this long-unseen shocker from "one of filmdom's most provocative creators" (The A.V. Club), the legendary Jess Franco (VAMPYROS LESBOS) pushes the limits of psycho-insanity like never before: Lina Romay (BARBED WIRE DOLLS) and Lynn Monteil (of Jean Rollin's ZOMBIE LAKE and Franco's SADOMANIA) star as a pair strippers released from prison to work undercover for the U.S. government. What follows is a deranged mélange of audacious international politics that will leave even the most obsessive Franco fanatics slack-jawed in astonishment. Olivier Mathot (CANNIBAL TERROR), Joëlle Le Quément (WOMEN BEHIND BARS) and Claude Boisson (DEVIL HUNTER) co-star in this Euro-rarity, now restored uncut in HD and loaded with exclusive Bonus Materials from the Franco archives.

Special Features:Bonus DVD Disc, Opalo de Fuego Included!Two Cats In The Canaries: An Interview With Director Jess FrancoFilmmaker Donald Farmer Interviews Longtime Franco Composer Daniel WhiteStephen Thrower On TWO FEMALE SPIESLocation Out-takesTheatrical Trailer
Emmanuelle Exposed
Jesús Franco
Fanny and Alexander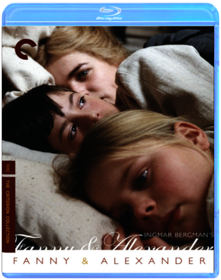 Ingmar Bergman
Through the eyes of ten-year-old Alexander, we witness the delights and conflicts of the Ekdahl family, a sprawling bourgeois clan in turn-of-the-twentieth-century Sweden. Ingmar Bergman (The Seventh Seal) intended Fanny and Alexander as his swan song, and it is the legendary director's warmest and most autobiographical film, a four-time Academy Award–winning triumph that combines his trademark melancholy and emotional intensity with immense joy and sensuality. The Criterion Collection is proud to present both the theatrical release and the original five-hour television version of this great work. Also included in the box set is Bergman's own feature-length documentary The Making of "Fanny and Alexander," a unique glimpse into his creative process.
Fanny and Alexander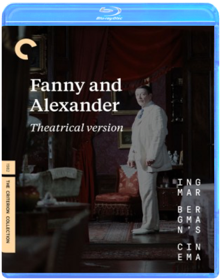 Ingmar Bergman
Through the eyes of ten-year-old Alexander, we witness the delights and conflicts of the Ekdahl family, a sprawling bourgeois clan in turn-of-the-twentieth-century Sweden. Ingmar Bergman intended Fanny and Alexander as his swan song, and it is the director's warmest and most autobiographical film, an Academy Award–winning triumph that combines his trademark melancholy and emotional intensity with immense joy and sensuality. Bergman described Fanny and Alexander as "the sum total of my life as a filmmaker."
White Dog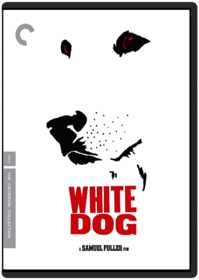 Samuel Fuller
Samuel Fuller's throat-grabbing exposé on American racism was misunderstood and withheld from release when it was made in the early eighties; today, the notorious film is lauded for its daring metaphor and gripping pulp filmmaking. Kristy McNichol stars as a young actress who adopts a lost German Shepherd, only to discover through a series of horrifying incidents that the dog has been trained to attack black people, and Paul Winfield plays the animal trainer who tries to cure him. A snarling, uncompromising vision, White Dog is a tragic portrait of the evil done by that most corruptible of animals: the human being.

SPECIAL EDITION FEATURES:
New, restored high-definition digital transfer of the uncut version, approved by producer Jon Davison
New video interviews with producer Davison, co-writer Curtis Hanson, and Sam Fuller s widow, Christa Lang-Fuller
An interview with dog trainer Karl Lewis-Miller
Rare photos from the film s production

PLUS: A booklet featuring new essays by critics J. Hoberman and Armond White, plus a rare 1982 interview in which Fuller interviews the canine star of the film
Art of Love
Walerian Borowczyk
1983 arty adult film by director Walerian Borowczyk. Hailed by Vincent Canby of the New York Times, The Art Of Love is Borowczyk's final film of his Immoral Trilogy . A lushly bizarre erotic tale, The Art Of Love is set in Rome, 8 A.D., where the poet Ovid watches over an epoch of forbidden seduction and unnatural acts among maidens, centurions, servant girls and the occasional farm animal. Borowcxyk's film is now fully restored including the Roman Orgy sequence and presented uncut and uncensored for the first time ever in America.
The Big Chill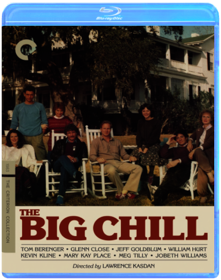 Lawrence Kasdan
BIG CHILL (BLU-RAY/DVD COMBO/1983/WS 1.85/3 DISC) PB DRAMA
Cecilia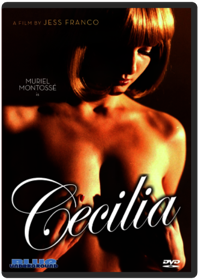 Jesús Franco
Fanny and Alexander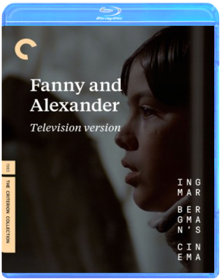 Ingmar Bergman
Through the eyes of ten-year-old Alexander, we witness the delights and conflicts of the Ekdahl family, a sprawling bourgeois clan in turn-of-the-twentieth-century Sweden. Ingmar Bergman intended Fanny and Alexander as his swan song, and it is the director's warmest and most autobiographical film, an Academy Award–winning triumph that combines his trademark melancholy and emotional intensity with immense joy and sensuality. Bergman described Fanny and Alexander,presented here in both the theatrical and the five-hour television versions, as "the sum total of my life as a filmmaker." And in this, the full-length (312-minute) version of his triumphant valediction, his vision is expressed at its fullest.
The Key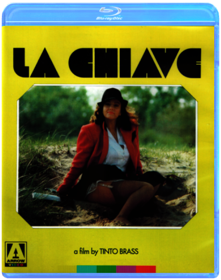 Tinto Brass
United Kingdom released, Blu-Ray/Region B : it WILL NOT play on regular DVD player, or on standard US Blu-Ray player. You need multi-region Blu-Ray player to view it in USA/Canada: LANGUAGES: English ( Dolby Digital 2.0 ), Italian ( Dolby Digital 2.0 ), English ( Subtitles ), WIDESCREEN (1.78:1), SPECIAL FEATURES: Blu-Ray & DVD Combo, Booklet, Interactive Menu, Photo Gallery, Scene Access, Special Edition, Trailer(s), SYNOPSIS: In 1940, a couple celebrate the 20th anniversary of their wedding, but neither of them is fully satisfied with the sexual side of their relationship. Nino (Frank Finlay) and Teresa Rolfe (Stefania Sandrelli) both keep secret diaries in which they reveal their wildest fantasies - Nino wants his far younger wife to become less inhibited and to this end he tries to engineer an affair between her and their daughter's fiancane, Laslo. ...The Key ( 1983 ) ( La chiave ) (Blu-Ray & DVD Combo)
Macumba Sexual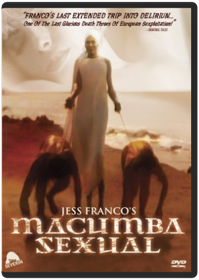 Jesús Franco
The Qatsi Trilogy
Godfrey Reggio
A singular artist and activist, Godfrey Reggio is best known for his galvanizing trio of films The Qatsi Trilogy. Astonishingly photographed, and featuring unforgettable, cascading scores by Philip Glass (Mishima), these are immersive sensory experiences that meditate on the havoc humankind's fascination with technology has wreaked on our world. From 1983's Koyaanisqatsi (the title is a Hopi word that means "life out of balance") to 1988's Powaqqatsi ("life in transformation") to 2002's Naqoyqatsi ("life as war"), Reggio takes us on an edifying journey from the ancient to the contemporary, from nature to industry and back again, all the while keeping our eyes wide with wonder.

KOYAANISQATSI

An unorthodox work in every way, Godfrey Reggio's Koyaanisqatsi was nevertheless a sensation when it was released in 1983. The film wordlessly surveys the rapidly changing environments of the northern hemisphere. The director, cinematographer Ron Fricke, and composer Philip Glass created an astonishing collage; the film shuttles the viewer from one jaw-dropping vision to the next, moving from images of untouched nature to others depicting human beings' increasing reliance on technology. Often using hypnotic time-lapse photography, Koyaanisqatsi looks at our world from an angle unlike any other.

1983 86 minutesColor5.1 surround1.85:1 aspect ratio

POWAQQATSI

Five years after Godfrey Reggio stunned audiences with Koyaanisqatsi, he joined forces again with composer Philip Glass and other collaborators for a second chapter. Here, Reggio turns his sights on third world nations in the southern hemisphere. Forgoing the sped-up aesthetic of the first film, Powaqqatsi employs a meditative slow motion in order to reveal the everyday beauty of the traditional ways of life of native people in Africa, Asia, and South America, and to show how those cultures are being eroded as their environment is gradually taken over by industry. This is the most intensely spiritual segment of Reggio's philosophical and visually remarkable Qatsi Trilogy.

1988 99 minutesColor5.1 surround1.85:1 aspect ratio

NAQOYQATSI

Godfrey Reggio takes on the digital revolution in the final chapter of his Qatsi Trilogy, Naqoyqatsi. With a variety of cinematic techniques, including slow motion, time-lapse, and computer-generated imagery, the film tells of a world that has completely transitioned from a natural environment to a human-made one. Globalization is complete, all of our interactions are technologically mediated, and all images are manipulated. From this (virtual) reality, Reggio sculpts a frenetic yet ruminative cinematic portrait of a world that has become officially postlanguage.

2002 89 minutesColor5.1 surround1.78:1 aspect ratio
After the Rehearsal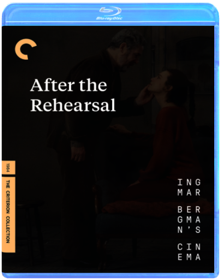 Ingmar Bergman
With this spare chamber piece, set in an empty theater, Ingmar Bergman returned to his perennial theme of the permeability of life and art. Lingering after a rehearsal for August Strindberg's A Dream Play (a touchstone for the filmmaker throughout his career), eminent director Henrik (Erland Josephson) enters into a frank and flirtatious conversation with his up-and-coming star, Anna (Lena Olin), leading him to recall his affair with Anna's late mother, the self-destructive actress Rakel (Ingrid Thulin). The sharply written and impeccably performed After the Rehearsal, originally made for television, pares away all artifice to examine both the allure and the cost of a life in the theater.
Night has a Thousand Desires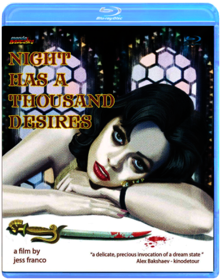 Jesús Franco
In this surreal and sensuous mystery/noir, Lina Romay (The Female Vampire, Lorna the Exorcist) plays Irina, a partner in a male-female mind reading act. At night she experiences vivid and charged dreams which end in murder. It seems that the people whose minds she reads are being killed off one by one.

In the 1980s, after the death of the Spanish dictator, Jess Franco returned to his native country and made a series of films in which he was given almost total freedom. Night Has A Thousand Desires is one of the most artistically successful of these films. It's filled with familiar Franco touches - artful cinematography, atmospheric locations, naked women, an avant-garde soundtrack - and it features one of Lina Romay's most committed performances. This world Blu-ray premier includes a number of exclusive extra features.

Special Features:Interview with writer Stephen ThrowerEurotika! Documentary on Jess Franco
Purple Rain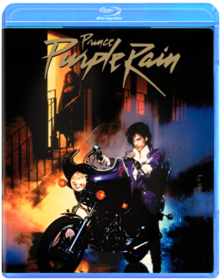 Albert Magnoli
Insignificance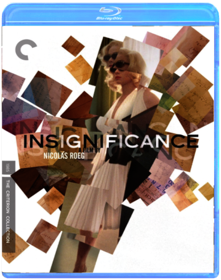 Nicolas Roeg
Four unnamed people who look and sound a lot like Albert Einstein, Marilyn Monroe, Joe DiMaggio, and Joseph McCarthy converge in one New York City hotel room for this compelling, visually inventive adaptation of Terry Johnson's play, from director Nicolas Roeg (Walkabout, The Man Who Fell to Earth). With a combination of whimsy and dread, Roeg creates a fun-house-mirror picture of cold war America that questions the nature of celebrity and plays on a society's simmering nuclear fears. Insignificance is a delirious, intelligent drama, featuring magnetic performances by Michael Emil (Tracks, Always) as "the professor," Theresa Russell (Bad Timing, Black Widow) as "the actress," Gary Busey (The Buddy Holly Story, Lethal Weapon) as "the ballplayer," and Tony Curtis (Sweet Smell of Success, Spartacus) as "the senator."
My Life as a Dog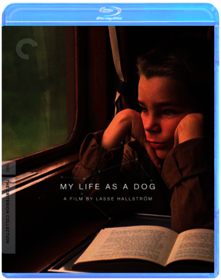 Lasse Hallstrom
My Life as a Dog (Mitt liv som hund) tells the story of Ingemar, a twelve-year-old from a working-class family sent to live with his uncle in a country village when his mother falls ill. There, the boy finds both refuge from his misfortunes and unexpected adventure with the help of the town's warmhearted eccentrics. Featuring an incredibly mature and unaffected performance from the young Anton Glanzelius, this is a beloved and bittersweet evocation of the struggles and joys of childhood from Oscar-nominated director Lasse Hallström (The Cider House Rules).
Ran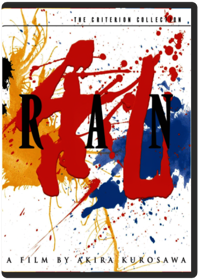 Akira Kurosawa
RAN, THE CRITERION COLLECTION
Emmanuelle 5
Walerian Borowczyk
Emmanuelle 5
True Stories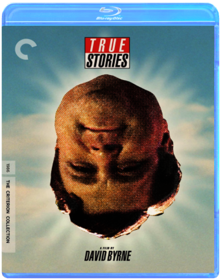 David Byrne
Babette's Feast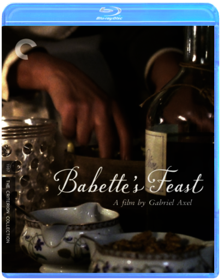 Gabriel Axel
At once a rousing paean to artistic creation, a delicate evocation of divine grace, and the ultimate film about food, the Oscar-winning BABETTE'S FEAST is a deeply beloved cinematic treasure. Directed by Gabriel Axel and adapted from a story by Isak Dinesen, this is the layered tale of a French housekeeper with a mysterious past who brings quiet revolution in the form of one exquisite meal to a circle of starkly pious villagers in late nineteenth-century Denmark. BABETTE'S FEAST combines earthiness and reverence in an indescribably moving depiction of pleasure that goes to your head like fine champagne.
Broadcast News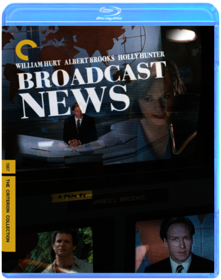 James L. Brooks
In the 1970s, the name James L. Brooks (The Mary Tyler Moore Show, Taxi, Terms of Endearment, The Simpsons) was synonymous with intelligent television comedy—his shows were insightful about work and love and always tapped into the zeitgeist. With his transition to film in the 1980s, he became a master Hollywood storyteller, and none of his films was more quintessentially Brooks than Broadcast News. This caustic inside look at the Washington news media stars Holly Hunter (Raising Arizona, The Piano), in her breakout role, as a feisty television producer torn between an ambitious yet dim anchorman (William Hurt) and her closest confidant, a cynical veteran reporter (Albert Brooks). Brooks's witty, gently prophetic entertainment is a captivating transmission from an era in which ideas on love and media were rapidly changing.
Good Morning, Vietnam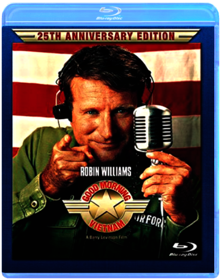 Barry Levinson, Peter Sova
For the first time in stunning Blu-ray High Definition, Academy Award(R) winner Robin Williams (Best Supporting Actor, GOOD WILL HUNTING, 1997) delivers a tour-de-force performance in the 25th Anniversary Edition of the hit comedy GOOD MORNING, VIETNAM! Enjoy the unsurpassed digital sound quality of Blu-ray Hi-Def as military deejay Adrian Cronauer (Williams) spins a red-hot soundtrack of '60s hits. His sidesplitting comedy and rapid-fire wit make him a hero to the troops, but quickly get him in hot water with his by-the-book superiors. Featuring a behind-the-scenes look at Williams's hilarious radio monologues, GOOD MORNING, VIETNAM remains the quintessential Robin Williams comedy.
Dekalog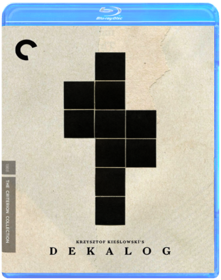 Krzysztof Kieslowski
The Thin Blue Line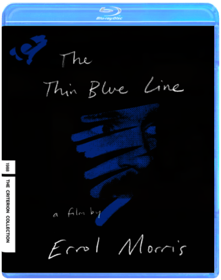 Errol Morris
Filmmaker Errol Morris studies the 1976 slaying of a Dallas policeman, from different points of view. Music by Philip Glass.
The Unbearable Lightness of Being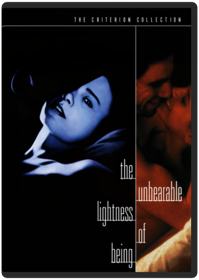 Philip Kaufman
Unbearable Lightness of Being, The: Special Edition (Dbl DVD)
For All Mankind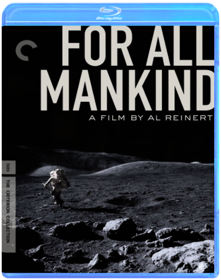 Al Reinert
Avant-garde music and the words of astronauts highlight striking NASA footage of Earth and the moon.
Sweetie
Jane Campion
Though she went on to create a string of brilliant films, Jane Campion (The Piano, Bright Star) will always be remembered for her knockout debut feature, Sweetie, which focuses on the hazardous relationship between the buttoned-down, superstitious Kay and her rampaging, devil-may-care sister, Sweetie—and on their family's profoundly rotten roots. A feast of colorful photography and captivating, idiosyncratic characters, Sweetie heralded the emergence of this gifted director, as well as a renaissance of Australian cinema, which would take the film world by storm in the nineties.
Tetsuo
Shinya Tsukamoto
Tetsuo 1: A strange man known only as the "metal fetishist", who seems to have an insane compulsion to stick scrap metal into his body, is hit and possibly killed by a Japanese "salaryman", out for a drive with his girlfriend. The salaryman then notices that he is being slowly overtaken by some kind of disease that is turning his body into scrap metal, and that his nemesis is not in fact dead but is somehow masterminding and guiding his rage and frustration-fueled transformation.

Tetsuo 2: Body Hammer - Sequel to "Tetsuo" this time has the Iron Man transforming into cyberkinetic gun when a gang of vicious skinheads kidnap his son. When the skinheads capture him, they begin to experiment on him...speeding up the mutative process!

BLU-RAY CONTENTS Both films TETSUO: THE IRON MAN and TETSUO II: BODY HAMMER presented in new digital remasters supervised by director Shinya Tsukamoto
Rosencrantz & Guildenstern Are Dead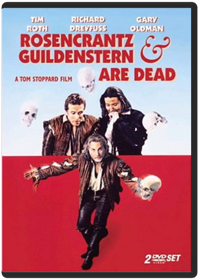 Tom Stoppard
TWO MINOR CHARACTERS FROM THE PLAY, 'HAMLET' STUMBLE AROUND UNAWARE OF THEIR SCRIPTED LIVES AND UNABLE TO DEVIATE FROM THEM.
Delicatessen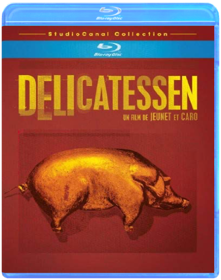 Jean-Pierre Jeunet, Marc Caro
Underground Troglodins resist a black-market cannibal butcher somewhere in the future.
Solo Con Tu Pareja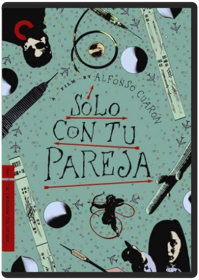 Alfonso Cuarón, Carlos Cuarón
Before Alfonso Cuarón helmed the international sensation Y tu mamá también, he made his mark on Mexican cinema with the ribald and lightning-quick contemporary social satire Sólo con tu pareja. Don Juan-ish yuppie Tomás Tomás (Daniel Giménez Cacho, from Bad Education) spends his nights juggling so many beautiful women that he can't keep their names straight—until one of his many conquests, a spurned nurse, gives him a taste of his own medicine. Beautifully filmed in widescreen by the inimitable Emmanuel Lubezki (The New World), Cuarón's wildly successful feature debut (which has never been released in the U.S.) gave voice to a Mexican middle-class that had remained largely unseen onscreen, and surveys contemporary urban sexual mores with style to spare.
The Age of Innocence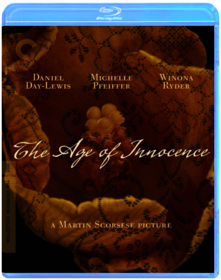 Martin Scorsese
No filmmaker captures the grandeur and energy of New York like Martin Scorsese. With this sumptuous romance, he meticulously adapted the work of another great New York artist, Edith Wharton, bringing to life her tragic novel of the cloistered world of Gilded Age Manhattan. THE AGE OF INNOCENCE tells the story of Newland Archer (Daniel Day-Lewis), whose engagement to an innocent socialite (Winona Ryder) binds him to the codes and rituals of his upbringing. But when her cousin (Michelle Pfeiffer) arrives in town on a wave of scandal after separating from her husband, she ignites passions in Newland he never knew existed. Swelling with exquisite period detail, this film is an alternately heartbreaking and satirical look at the brutality of old-world America.

DIRECTOR-APPROVED BLU-RAY SPECIAL EDITION FEATURES
- New, restored 4K digital transfer, approved by director Martin Scorsese, with 5.1 surround DTS-HD Master Audio soundtrack
- New interviews with Scorsese, coscreenwriter Jay Cocks, production designer Dante Ferretti, and costume designer Gabriella Pescucci
- INNOCENCE AND EXPERIENCE, a 1993 documentary on the making of the film
- Trailer
- PLUS: An essay by critic Geoffrey O'Brien
Much Ado About Nothing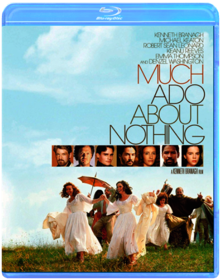 Kenneth Branagh
A military war has just ended, but the merry war between Beatrice (Emma Thompson) and Benedick (Branagh) rages on! Can their friends trick them into making love instead? For that matter, can another couples devotion survive the evil Don Johns (Keanu Reeves) vicious lies? Its up to the blundering constable (Michael Keaton) to save the day so that the course of true love may yet run smooth!
Short Cuts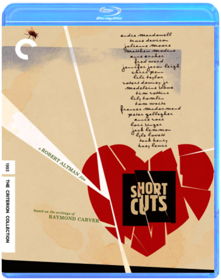 Robert Altman
Barcelona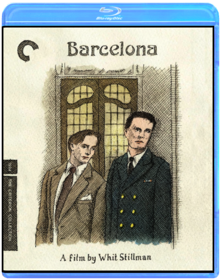 Whit Stillman
Women and Cold War politics surround a U.S. sales rep and his Navy-officer cousin in Spain. Directed by Whit Stillman.
Exotica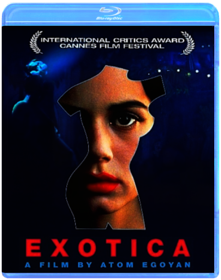 Atom Egoyan
Import Blu-ray/Region All pressing. Includes a Region 1 DVD pressing. Forbidden desires and dangerous intrigue generate sizzling heat in this erotic thriller! At a sexy strip club called Exotica, three strangers an obsessive man, an erotic table dancer, and the club's mysterious D.J., share much more than is apparent at first glance! As their secret passions grow, they become more deeply entangled in an inescapable web of jealousy, deceit, and revenge! #the powerfully seductive hit EXOTICA is gripping entertainment - you won't be able to take your eyes off it!
The Voyeur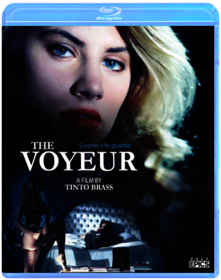 Tinto Brass
The Before Trilogy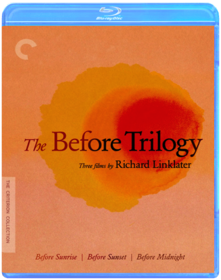 Richard Linklater
Bottle Rocket
Wes Anderson
Wes Anderson first illustrated his lovingly detailed, slightly surreal cinematic vision in this witty and warm portrait of three young middle-class misfits. Fresh out of a mental hospital, gentle Anthony (Luke Wilson) finds himself once again embroiled in the machinations of his best friend, elaborate schemer Dignan (Owen Wilson). With the aid of getaway driver Bob (Robert Musgrave), they develop a needlessly complex, mildly successful plan to rob a small bookstore then go on the lam. Also featuring Lumi Cavazos as Inez, the South American housekeeper Anthony falls in love with, and James Caan as local thief extraordinaire Mr. Henry, Bottle Rocket is a charming, hilarious, affectionate look at the folly of dreamers. Shot against radiant southwestern backdrops, it s the film that put Anderson and the Wilson brothers on the map.

DIRECTOR-APPROVED SPECIAL BLU-RAY EDITION FEATURES:
New, restored high-definition digital transfer supervised and approved by director Wes Anderson and director of photography Robert Yeoman
DTS-HD Master Audio 5.1 soundtrack
Commentary by director/co-writer Anderson and co-writer/star Owen Wilson
The Making of Bottle Rocket : an original documentary by filmmaker Barry Braverman featuring Anderson, James L. Brooks, James Caan, Temple Nash Jr., Kumar Pallana, Polly Platt, Mark Mothersbaugh, Robert Musgrave, Richard Sakai, David and Sandy Wasco, Andrew and Luke and Owen Wilson, and Robert Yeoman
The original thirteen-minute black-and-white Bottle Rocket short film from 1992
Eleven deleted scenes
Anamorphic screen test, storyboards, location photos, and behind-the-scenes photographs by Laura Wilson
Murita Cycles, a 1978 short film by Braverman
The Shafrazi Lectures, no. 1: Bottle Rocket
PLUS: A booklet featuring an essay by executive producer James L. Brooks, an appreciation by Martin Scorsese, and original artwork by Ian Dingman
Conspirators of Pleasure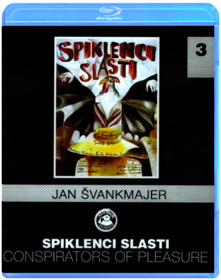 Jan Švankmajer
Svankmajer, the Czech genius of surrealism, explores the bizarre erotic impulses of various individuals in modern Prague. One man collects porn magazines, chickens and umbrellas to fashion himself a weird creature. His neighbour does similar things with straw. And then they meet up…Their newsagent tinkers with anatomical additions to his hi-tech TV set so he can gloat over the beautiful newsreader. But the newsreader keeps carp in a bowl in her bedroom for bizarre reasons, while her neglectful husband hears operatic climaxes in his head whenever he encounters saucepan lids, fur, nails and latex fingers. Finally, there's the postwoman, who rolls bread into doughballs for very odd purposes, after delivering to the first man an ominous note simply saying 'Sunday'.
Tender Flesh
Jesús Franco
Frivolous Lola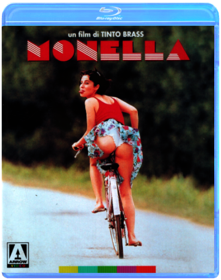 Tinto Brass
The Idiots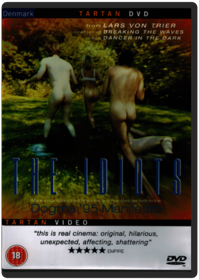 Lars von Trier
The second of the controversial Dogma 95 films. Set in present-day Denmark, it begins with a chance encounter between the timid Karen and a group of drop-outs engaged in a strange, informal experiment where they pretend to be mentally disabled. Initially shocked, Karen finds herself compelled to stay and eventually joins them in the experiment. However, as the group's acts of 'idiocy' grow more extreme, and the reality of the outside world becomes more intrusive, the border between liberation and self-destruction begins to blur.
Khrustalyov, My Car!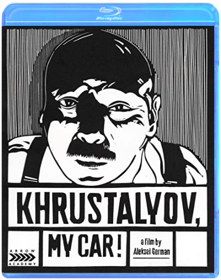 Aleksei German
Named after the apocryphal exclamation of Soviet security chief Lavrentiy Beria as he rushed to Stalin's deathbed, this blackly funny, deliriously immersive satire distils the anticipation and anxiety in the Moscow air, as the Soviet despot lay dying.

Late winter 1953. The lives of nearly half the planet are in Stalin s hands. A military surgeon, General Yuri Georgievich Klensky (Yuri Tsurilo), finds himself a target of the ''Doctors' Plot'': the anti-Semitic conspiracy accusing Jewish doctors in Moscow of planning to assassinate the Soviet elite. Pursued, abused, and marked for the gulags, Yuri is chased and dragged through a Stalinist Soviet nightmare. His desperate, jolting journey encapsulates the madness of the era.

Directed by Aleksei German (Hard to Be a God), Khrustalyov, My Car! proved wildly provocative when it was screened at the 1998 Cannes film festival, despite being championed as the best film of the festival by the president of the Cannes jury that year, Martin Scorsese. A one-of-a-kind collision of nightmare and realism, German s film is presented here in a new restoration with a wealth of illuminating extras.

LIMITED EDITION CONTENTS New 2K restoration from the original camera negative by Arrow FilmsHigh Definition Blu-ray (1080p) presentationOriginal uncompressed 2.0 stereo Russian audio soundtrackNewly translated English subtitlesAudio commentary by producer Daniel BirdBetween Realism and Nightmare, a new video essay on Khrustalyov, My Car! and the films of Aleksei German by historian and film critic Eugénie ZvonkineDiagnosis Murder: Jonathan Brent on The Doctors' Plot, the academic talks about Stalin's anti-Semitic campaign which provides the backdrop for Khrustalyov, My Car!Aleksei German, the veteran film historian and critic Ron Holloway interviews the Russian directorGerman... At Last, an interview with Aleksei German by producer Guy SéligmannRe-release trailerDouble-sided fold-out posterLimited edition 60-page booklet featuring new writing by Gianna D'Emilio, an archival essay by Joël Chaperon and original reviews
Ride with the Devil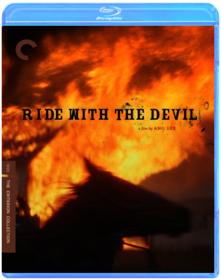 Ang Lee
Ride with the Devil follows four people fighting for truth & justice amidst the turmoil of the American Civil War. The action takes us to no man's land on the Missouri/Kansas border where a staunch loyalist (Ulrich), an immigrant's son (Maguire), a freed slave (Wright) and a young widow (Jewel) learn how to survive in a place without rules and redefine the meaning of bravery and honor.
Amores Perros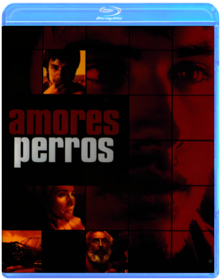 Alejandro González Iñárritu
The first feature film by Academy Award®-winning director Alejandro Iñárritu.

From the Academy Award®-winning director of THE REVENANT and BIRDMAN comes AMORES PERROS, the acclaimed director's first feature film. Inventively structured with intersecting narratives, the movie dramatically brings three different story lines together in the wake of a terrible car crash. From Mexico City's mean streets to its posh high-rises, no one is exempt from destiny.
Dancer in the Dark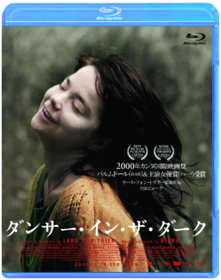 Lars von Trier
In the Mood for Love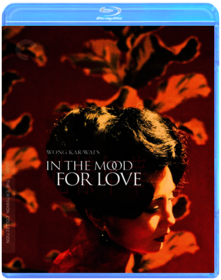 Wong Kar-wai
Hong Kong, 1962: Chow Mo-wan (Hero's Tony Leung Chiu-wai) and Su Li-zhen (Irma Vep's Maggie Cheung Man-yuk) move into neighboring apartments on the same day. Their encounters are formal and polite—until a discovery about their spouses sparks an intimate bond between them. At once delicately mannered and visually extravagant, In the Mood for Love, directed by Wong Kar-wai (Chungking Express), is a masterful evocation of romantic longing and fleeting moments. With its aching musical soundtrack and its exquisitely abstract cinematography by Christopher Doyle (2046) and Mark Lee Ping-bin (Flight of the Red Balloon), this film has been a major stylistic influence on the past decade of cinema, as well as a milestone in Wong's redoubtable career.
Sade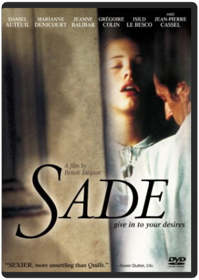 Benoit Jacquot
Sade, based on the Serge Bramly novel of the same title, is an account of how the famous philanthropist and infamous pornographer met, befriended and fell in love with a young woman during his incarceration.
Bully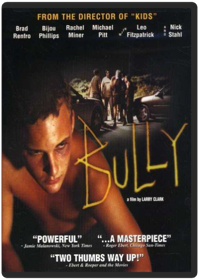 Larry Clark
A boy and a bully's girlfriend are tired of the constant abuse that they receive, so they conspire to murder the bully.
Sympathy for Mr. Vengeance
Park Chan-wook
Unable to afford proper care for his sister dying from kidney failure, Ryu turns to the black market to sell his own organs only to end up cheated of his life savings. His girlfriend urges Ryu to kidnap the daughter of wealthy industrialist Dong-jin, who recently laid him off. Ryu agrees, but unforeseen tragedies turn an innocent con into a merciless quest for revenge. Bound by their personal losses and deep-seated anger, the two men are thrust into a spiral of destruction.
The Turandot Project
Allan Miller
In 1997, Oscar-winning documentarian Allan Miller (THE BOLERO, FROM MAO TO MOZART) embarked on a film project with renowned conductor Zubin Mehta and celebrated Chinese film director Zhang Yimou (RAISE THE RED LANTERN, HOUSE OF THE FLYING DAGGERS) as they joined forces in a production of Puccini's opera Turandot in Florence. Before the year was out, an extraordinary opportunity arose: to stage Turandot in its original setting in the Forbidden City of Beijing. The outdoor production was an undertaking on an epic scale—including the expansion of the site with the construction of huge new sets, the creation of breathtaking hand-sewn Ming Dynasty costumes and the adding of hundreds of soldiers and local extras, to lend a lavish authenticity to the staging. A fascinating chronicle of an unprecedented cross-cultural collaboration, THE TURANDOT PROJECT combines the pageantry of this opulent opera production with a spectacular cinematic portrait of the struggles and triumphs of Zubin Mehta and Zhang Yimou to mount their production in this most historic venue of China.
The Brown Bunny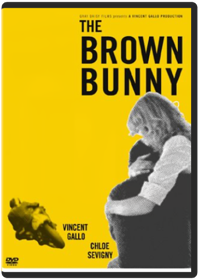 Vincent Gallo
The Brown Bunny is both a love story and a haunting portrait of a lost soul unable to forget his past. After finishing a motorcycle race in New Hampshire, Bud Clay (Vincent Gallo) loads his racing bike into the back of his van and begins a cross-country odyssey to Los Angeles, where he is to compete in another race. During his trip, he meets three very different women: Violet, a wholesome all-American gas station attendant; Lilly (Cheryl Tiegs), a fellow lost soul he connects with at a highway rest stop; and Rose, a Las Vegas prostitute. Throughout his journey, Bud can never escape his intense feelings for the love of his life, Daisy (Chloë Sevigny), so he plans to reconcile with her when he reaches Los Angeles. Arriving in Los Angeles, Bud checks into a motel before visiting the abandoned home he once shared with Daisy. He leaves a note, hoping she will turn up at his motel room . . .Building to a notorious climax, the film presents one of the frankest portrayals of male sexuality ever seen in American cinema.
The Five Obstructions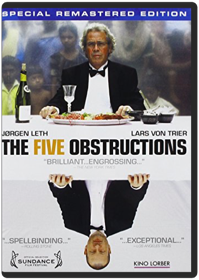 Jorgen Leth
Once upon a time—1967, to be precise—Danish director Jørgen Leth released The Perfect Human. In The Five Obstructions, fellow countryman Lars von Trier (Breaking the Waves) challenges his "hero" to remake the short five times and provides a different set of "obstructions" for each. Because Leth likes cigars, von Trier suggests the first be made in Cuba. For the second, however, he sends Leth to "the worst place on earth"—Bombay's red light district. The obstructions keep coming, interspersed with conversation and clips from the original film, in which actors engage in a variety of activities, like eating and dancing, while the narrator posits oblique questions like "Why is joy so whimsical?" (Von Trier claims to have watched it "at least 20 times.") In the end, the two Danes have whipped up an unclassifiable concoction that plays less like documentary and more like a duel between friendly adversaries.

Digitally remastered.
English, Danish, French & Spanish languages with English subtitles.
Saraband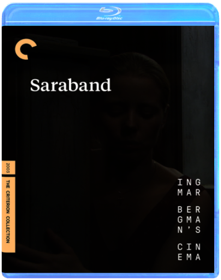 Ingmar Bergman
With his final film, Ingmar Bergman returned to two of his most richly drawn characters: Johan (Erland Josephson) and Marianne (Liv Ullman), the couple from Scenes from a Marriage. Dropping in on Johan's secluded country house after decades of separation, Marianne reconnects with the man she once loved. Nearby, the widowed musician Henrik (Börje Ahlstedt), Johan's son from an earlier marriage, clutches desperately to his only child, the teenage Karin (Julia Dufvenius). A chamber piece performed by four wounded characters and suffused with disappointment and forgiveness, Saraband is a generous farewell to cinema from one of its greatest artists.
Pride & Prejudice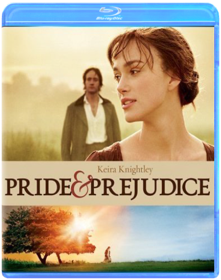 Joe Wright
Academy Award nominee Keira Knightley stars in the greatest love story of all time. When Elizabeth Bennet (Knightley) meets the handsome Mr. Darcy (Matthew Macfadyen), she believes he is the last man on earth she could ever marry. But as their lives become intertwined, she finds herself captivated by the very person she swore to loathe for all eternity. Jane Austen's masterpiece novel comes to the screen in the film critics said "makes you believe in true love and happily-ever-after" (Stephen Holden, The New York Times).
Babel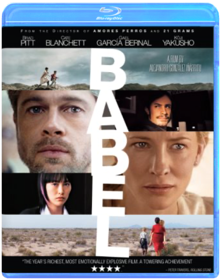 Alejandro González Iñárritu
In Babel, a tragic incident involving an American couple in Morocco sparks a chain of events for four families in different countries throughout the world. In the struggle to overcome isolation, fear, and displacement, each character discovers that it is family that ultimately provides solace.

In the remote sands of the Moroccan desert, a rifle shot rings out— detonating a chain of events that will link an American tourist couple's frantic struggle to survive, two Moroccan boys involved in an accidental crime, a nanny illegally crossing into Mexico with two American children, and a Japanese teen rebel whose father is sought by the police in Tokyo. Separated by clashing cultures and sprawling distances, each of these four disparate groups of people are nevertheless hurtling towards a shared destiny of isolation and grief. In the course of just a few days, they will each face the dizzying sensation of becoming profoundly lost – lost in the desert, lost to the world, lost to themselves – as they are pushed to the farthest edges of confusion and fear as well as to the very depths of connection and love.

In this mesmerizing, emotional film that was shot in three continents and four languages – and traverses both the deeply personal and the explosively political — acclaimed director Alejandro González Iñárritu (21 Grams, Amores Perros) explores with shattering realism the nature of the barriers that seem to separate humankind. In doing so, he evokes the ancient concept of Babel> and questions its modern day implications: the mistaken identities, misunderstandings and missed chances for communication that— though often unseen— drive our contemporary lives. Brad Pitt, Cate Blanchett, Gael García Bernal, Kôji Yakusho, Adriana Barraza and Rinko Kikuchi lead an international ensemble of actors and non-professional actors from Morocco, Tijuana and Tokyo, who enrich Babel's take on cultural diversity and enhance its powerful examination of the links and frontiers between and within us.
The Pervert's Guide to Cinema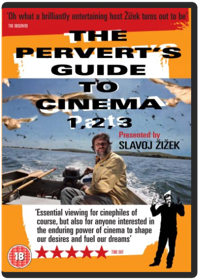 Sophie Fiennes
United Kingdom released, NTSC/Region 0 DVD: LANGUAGES: English ( Dolby Digital 2.0 ), English ( Subtitles ), French ( Subtitles ), German ( Subtitles ), Japanese ( Subtitles ), WIDESCREEN (1.78:1), SPECIAL FEATURES: Interactive Menu, Scene Access, SYNOPSIS: THE PERVERT'S GUIDE TO CINEMA takes the viewer on an exhilarating ride through some of the greatest movies ever made. Serving as presenter and guide is the charismatic Slavoj Zizek, acclaimed philosopher and psychoanalyst. With his engaging and passionate approach to thinking, Zizek delves into the hidden language of cinema, uncovering what movies can tell us about ourselves. Whether he is untangling the famously baffling films of David Lynch, or overturning everything you thought you knew about Hitchcock, Zizek illuminates the screen with his passion, intellect, and unfailing sense of humour. THE PERVERT'S GUIDE TO CINEMA cuts its cloth from the very world of the movies it discusses; by shooting at original locations and from replica sets it creates the uncanny illusion that Zizek is speaking from 'within' the films themselves. Together the three parts construct a compelling dialectic of ideas. Described by The Times in London as 'the woman helming this Freudian inquest,' director Sophie Fiennes' collaboration with Slavoj Zizek illustrates the immediacy with which film and television can communicate complex ideas. Says Zizek: 'My big obsession is to make things clear. I can really explain a line of thought if I can somehow illustrate it in a scene from a film. THE PERVERT'S GUIDE TO CINEMA is really about what psychoanalysis can tell us about cinema.' SCREENED/AWARDED AT: British Independent Film Awards, ...The Pervert's Guide to Cinema ( The Pervert's Guide to Cinema Parts 1, 2, 3 ) ( The Pervert's Guide to Cinema Parts One, Two, Three )
The Baader Meinhof Complex
Uli Edel
Germany in the 1970s: Murderous bomb attacks, the threat of terrorism and the fear of the enemy inside are rocking the very foundations of the still fragile German democracy. The radicalised children of the Nazi generation led by Andreas Baader (Moritz Bleibtreu), Ulrike Meinhof (Martina Gedeck) and Gudrun Ensslin (Johanna Wokalek) are fighting a violent war against what they perceive as the new face of fascism: American imperialism supported by the German establishment, many of whom have a Nazi past. Their aim is to create a more human society but by employing inhuman means they not only spread terror and bloodshed, they also lose their own humanity. The man who understands them is also their hunter: the head of the German police force Horst Herold (Bruno Ganz). And while he succeeds in his relentless pursuit of the young terrorists, he knows he s only dealing with the tip of the iceberg.
Hunger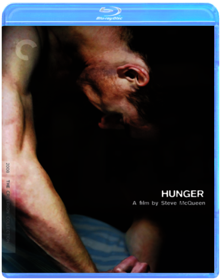 Steve McQueen
With HUNGER, British filmmaker and artist Steve McQueen has turned one of history's most controversial acts of political defiance into a jarring, unforgettable cinematic experience. In Northern Ireland's Maze prison in 1981, twenty-seven-year-old Irish Republican Army member Bobby Sands went on a hunger strike to protest the British government's refusal to recognize him and his fellow IRA inmates as political prisoners, rather than as ordinary criminals. McQueen dramatizes prison existence and Sands' final days in a way that is purely experiential, even abstract, a succession of images full of both beauty and horror. Featuring an intense performance by Michael Fassbender, HUNGER is an unflinching, transcendent depiction of what a human being is willing to endure to be heard.
Sin
Nico B.
From the Director of PIG and BETTIE PAGE DARK ANGEL comes the erotic, surreal, controversial film SIN. Three episodes, staged in the 1920-1940s, where each story tells the duality of a female protagonist; the belly/frolic dancer (with Angelita Franco of Tinto Brass Kick the Cock), the sculpture model versus the nun (with Caroline Pierce), the legless aristocrat and the nurse (with Dahlia Dark).

Inspired by early 19th century vintage erotica and surrealistic filmmaking, Nico B's exploration and discovery of the subliminal curse of destiny we call SIN. Super 8 silent film with a soundtrack by Claude Debussy. BD/DVD Combo Limited Edition features original Artwork and Booklet with Storyboards by artist Brian M. Viveros.

Special Features:New HD Transfer (from original Super 8 film)Nude Color Outtakes (HD)SIN Teasers (HD)Bonus: Super 8 short films by Nico B (HD)Booklet with original storyboard drawings by Brian M. Viveros (2005)
Tokyo Sonata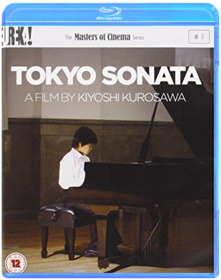 Kiyoshi Kurosawa
United Kingdom released, Blu-Ray/Region A/B/C : it WILL NOT play on regular DVD player. You need Blu-Ray DVD player to view this Blu-Ray DVD: LANGUAGES: Japanese ( Dolby Digital 2.0 ), Japanese ( Dolby TrueHD ), Japanese ( DTS-HD Master Audio ), English ( Subtitles ), WIDESCREEN (1.85:1), SPECIAL FEATURES: Blu-Ray & DVD Combo, Booklet, Cast/Crew Interview(s), Documentary, Interactive Menu, Making Of, Scene Access, Trailer(s), SYNOPSIS: Kiyoshi Kurosawa - the hugely acclaimed Japanese director famous for his groundbreaking, existential horror films such as Cure and Kairo (Pulse) - set Cannes alight in 2008 with this highly topical film: an eerie, poignant reflection on the mass uncertainty sweeping the world. When Ryuhei Sasaki (played by Teruyuki Kagawa) is unceremoniously dumped from his 'safe' company job, his family's happy, humdrum life is put at risk. Unwilling to accept the shame of unemployment, the loyal salaryman decides not to tell anyone, instead leaving home each morning in suit and tie with briefcase, spending his days searching for work and lining up for soup with the homeless. Outstanding performances; serene, elegant direction; and Kurosawa's trademark chills are evident as he ratchets up the unsettling atmosphere and the grim hopelessness of Sasaki's unemployment. SCREENED/AWARDED AT: Cannes Film Festival, ...Tokyo Sonata ( Tôkyô sonata ) (Blu-Ray & DVD Combo)
Fantastic Mr. Fox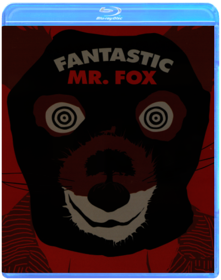 Wes Anderson
Limited Edition Steelbook
The White Ribbon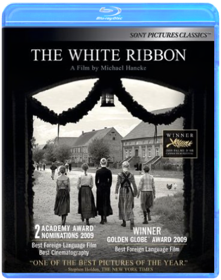 Michael Haneke
On the eve of World War I, strange accidents in a small Protestant village in Northern Germany involve the children and teenagers of a choir run by the schoolteacher and their families. The abused and suppressed children of the villagers seem to be at the heart of this mystery as these events gradually take on the character of a punishment ritual.
Blue Valentine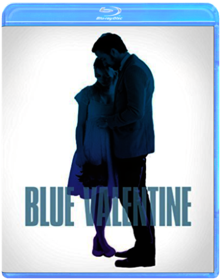 Derek Cianfrance
Blue Valentine is the story of love found and love lost told in past and present moments in time. Flooded with romantic memories of their courtship, Dean and Cindy use one night to try and save their failing marriage. Ryan Gosling and Michelle Williams star in this honest portrait of a relationship on the rocks.
Carlos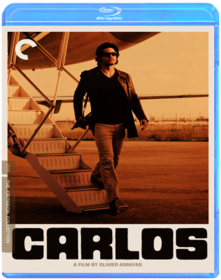 Olivier Assayas
Carlos, directed by Olivier Assayas (Summer Hours), is an epic, intensely detailed account of the life of the infamous international terrorist Ilich Ramírez Sanchez—also known as Carlos the Jackal. One of the twentieth century's most-wanted fugitives, Carlos was committed to violent left-wing activism throughout the seventies and eighties, orchestrating bombings, kidnappings, and hijackings in Europe and the Middle East. Assayas portrays him not as a criminal mastermind but as a symbol of seismic political shifts around the world, and the magnetic Édgar Ramírez (The Bourne Ultimatum) brilliantly embodies him as a swaggering global gangster. Criterion presents the complete, uncut, director-approved, five-and-a-half-hour version of Carlos.
Surviving Life (Theory and Practice)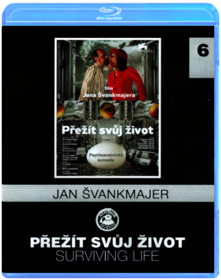 Jan Švankmajer
United Kingdom released, PAL/Region 2 DVD: it WILL NOT play on standard US DVD player. You need multi-region PAL/NTSC DVD player to view it in USA/Canada: LANGUAGES: Czech ( Dolby Digital 5.1 ), English ( Subtitles ), French ( Subtitles ), German ( Subtitles ), Italian ( Subtitles ), Spanish ( Subtitles ), SPECIAL FEATURES: Behind the scenes, Documentary, Interactive Menu, Scene Access, SYNOPSIS: Eugene (Václav Helsus) leads a double life - one real, the other in his dreams. In real life he has a wife called Milada (Zuzana Kronerová); in his dreams he has a young girlfriend called Eugenia (Klára Issová). Sensing that these dreams have some deeper meaning, he goes to see a psychoanalyst, Dr. Holubova, who interprets them for him, with the help of some argumentative psychoanalytical griping from the animated heads of Freud and Jung. As we gradually piecing together Eugene's life story, his dream-world love affair with Eugenia is thwarted by the appearance of other characters, including her little boy Peter, her extortionist ex-husband, and a filthy old woman who keeps warning him not to harm her. Soon after, we discover she is expecting Eugene's child - to the dismay of Dr. Holubova, who believes Eugenia is in fact his anima. And getting your anima pregnant is worse than incest... ...Surviving Life ( Prezít svuj zivot (Theory and Practice) ) ( Savaivingu raifu -Yume wa daini no jinsei (Sein Leben überleben) )
Coriolanus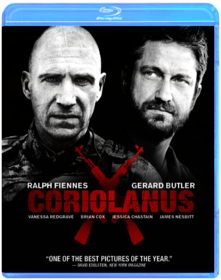 Ralph Fiennes
The classic legend of honor and betrayal has been astonishingly re-imagined in this exhilarating action thriller that wields a profound relevance for today. Caius Martius 'Coriolanus' (star and director Ralph Fiennes) is a feared and revered Roman General, suddenly pitted against his own city and fellow citizens. Rebelling against the power-hungry designs of his manipulative mother (Vanessa Redgrave) and rejected by his own people, Coriolanus incites a riot that expels him from Rome. The banished hero joins forces with his sworn enemy Tullus Aufidius (Gerard Butler) to exact his revenge — and determine his destiny.
Key & Peele: The Complete Series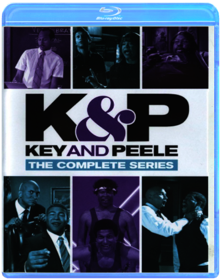 Peter Atencio, Payman Benz
The Master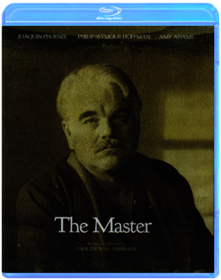 Paul Thomas Anderson
A striking portrait of drifters and seekers in post-World War II America, Paul Thomas Anderson's THE MASTER unfolds the journey of a naval veteran (Joaquin Phoenix) who arrives home from war unsettled and uncertain of his future–until he is tantalized by The Cause and its charismatic leader (Philip Seymour Hoffman).
Blue is the Warmest Color
Abdellatif Kechiche
The colorful, electrifying romance that took the Cannes Film Festival by storm courageously dives into a young woman's experiences of first love and sexual awakening. Blue Is the Warmest Color stars the remarkable newcomer AdŠle Excharpoulos as a high schooler who, much to her own surprise, plunges into a thrilling relationship with a female twentysomething art student, played by L'a Seydoux (Midnight in Paris). Directed by Abdellatif Kechiche (The Secret of the Grain), this finely detailed, intimate epic sensitively renders the erotic abandon of youth. It has captivated international audiences and been widely embraced as a defining love story for the new century. SPECIAL EDITION FEATURES New high-definition digital transfer, approved by director Abdellatif Kechiche, with 5.1 surround DTS-HD Master Audio soundtrack on the Blu-ray edition Trailer and TV spot New English subtitle translation PLUS: A booklet featuring an essay by critic B. Ruby Rich
Frances Ha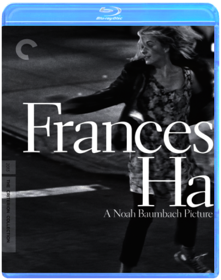 Noah Baumbach
Greta Gerwig is radiant as a woman in her late twenties in contemporary New York, trying to sort out her ambitions, her finances, and, above all, her tight but changing bond with her best friend, Sophie (Mickey Sumner). Meticulously directed by Noah Baumbach (Kicking and Screaming) with a free-and-easy vibe reminiscent of the French New Wave's most spirited films, and written by Baumbach and Gerwig with an effortless combination of sweetness and wit, Frances Ha gets at both the frustrations and the joys of being young and unsure of where to go next. This wry and sparkling city romance is a testament to the ongoing vitality of independent American cinema.
Inside Llewyn Davis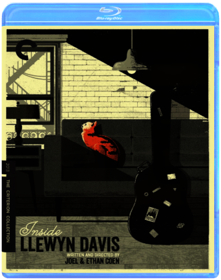 Ethan Coen, Joel Coen
INSIDE LLEWYN DAVIS follows a week in the life of a young folk singer as he navigates the Greenwich Village folk scene of 1961.LLEWYN DAVIS (OSCAR ISAAC) is at a crossroads. Guitar in tow, huddled against the unforgiving New York winter, he is struggling to make it as a musician against seemingly insurmountable obstacles-some of them of his own making. Living at the mercy of both friends and strangers, scaring up what work he can find, Llewyn's misadventures take him from the baskethouses of the Village to an empty Chicago club-on an odyssey to audition for a music mogul -and back again.
The Grand Budapest Hotel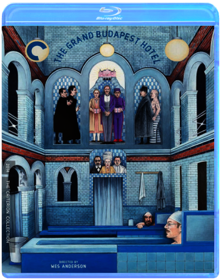 Wes Anderson
THE GRAND BUDAPEST HOTEL recounts the adventures of Gustave H, a legendary concierge at a famous European hotel between the wars, and Zero Moustafa, the lobby boy who becomes his most trusted friend. The story involves the theft and recovery of a priceless Renaissance painting and the battle for an enormous family fortune — all against the back-drop of a suddenly and dramatically changing Continent.
Hitchcock/Truffaut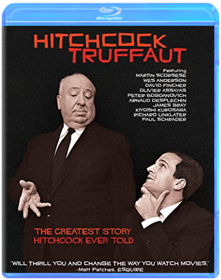 Kent Jones
In 1962 Hitchcock and Truffaut locked themselves away in Hollywood for a week to excavate the secrets behind the mise-en-scène in cinema. Based on the original recordings of this meeting—used to produce the mythical book, Hitchcock/Truffaut—this film illustrates the greatest cinema lesson of all time and plummets us into the world of the creator of Psycho, The Birds, and Vertigo. Hitchcock's incredibly modern art is elucidated and explained by today's leading filmmakers: Martin Scorsese, David Fincher, Arnaud Desplechin, Kiyoshi Kurosawa, Wes Anderson, James Gray, Olivier Assayas, Richard Linklater, Peter Bogdanovich and Paul Schrader.
Moonlight
Barry Jenkins
The Academy BEST PICTURE beautifully remastered for the first time on 4K Ultra HD!

A timeless story of human connection and self-discovery, Academy Award® ''Best Motion Picture'' Winner MOONLIGHT chronicles the life of a young black man from childhood to adulthood as he struggles to find his place in the world while growing up in a rough neighborhood of Miami. Anchored by extraordinary performances from a tremendous ensemble cast, MOONLIGHT is a profoundly moving portrayal of the moments, people, and unknowable forces that shape our lives and make us who we are.
Three Billboards Outside Ebbing, Missouri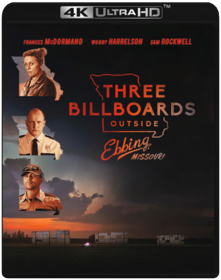 Martin McDonagh
Apollo 11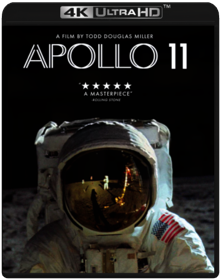 Todd Douglas Miller