The French Connection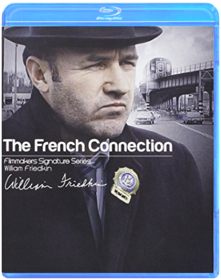 William Friedkin
Popeye Doyle and Buddy Russo get wind of a big shipment of Heroin and begin a tail of the suspects; and their French Connection; two French nationals who are the european link. As money troubles begin for the hoods they decide to kill Popeye and Buddy to give them enough room to bring in the Heroin. A combination of police procedural and action/car chase.
The Exorcist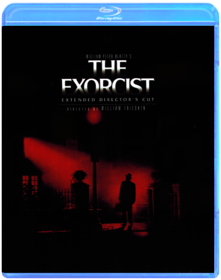 William Friedkin
Controversial and popular from the moment it opened, The Exorcist marks its historic Blu-ray premiere in a 2-Disc Edition featuring Stunning Hi-Def Presentations of the Original 1973 Theatrical Version and the 2000 Extended Director's Cut. The frightening and realistic tale of an innocent girl inhabited by a terrifying entity, her mother's frantic resolve to save her and two priests—one doubt-ridden, the other a rock of faith—joined in battling ultimate evil always leaves viewers breathless. This greatest supernatural thriller of all time astonishes and unsettles like no other movie.
Cruising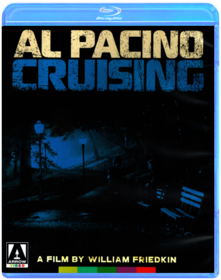 William Friedkin
A sadistic serial killer is targeting New York's gay community and in response the NYPD sends rookie cop Steve Burns undercover to find the killer. Burns who is straight poses as a homosexual and enters the world of gay S&M sex clubs learning their rules and mores as he goes along. But as Burns arduously tracks down the murderer he finds himself growing attracted to these clubs and the gay lifestyle forcing him to question — and possibly confront — his own sexual identity.System Requirements:Running Time: 102 Mins.Format: DVD MOVIE Genre: DRAMA Rating: NR UPC: 085391167969 Manufacturer No: 116796
To Live and Die in L.A.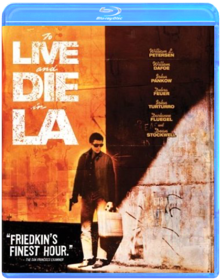 William Friedkin
A Secret Service agent bends and breaks the law to nab an artist/counterfeiter in Los Angeles.
Jade
William Friedkin
An investigator seeking the truth behind the death of a noted art dealer uncovers a web of sexual deception in this erotic thriller. David Caruso plays David Corelli, a San Francisco District Attorney who faces a potential conflict of interest when he learns that the prime suspect in the murder is psychologist Katrina Gavin (Linda Fiorentino), an old flame who eventually married Corelli's close friend (Chazz Palminteri). Despite this, he continues on the case and discovers that the dealer owned a series of photographs showing prominent public figures in compromising positions with an enigmatic prostitute known only as Jade. As Corelli searches for the identity of this unknown woman, believing she holds the key to the murder's solution, he uncovers further secrets that ultimately threaten his own life.