3:10 to Yuma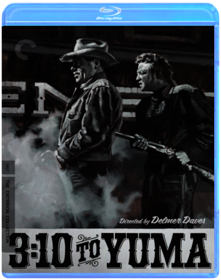 Delmer Daves
In this beautifully shot and acted, psychologically complex western, Van Heflin (Shane) is a mild-mannered cattle rancher who takes on the task of shepherding a captured outlaw, played with cucumber-cool charisma by Glenn Ford (The Big Heat), to the train that will take him to prison. This apparently simple plan turns into a nerve-racking cat-and-mouse game that will test each man's particular brand of honor. Based on a story by Elmore Leonard (Get Shorty), 3:10 TO YUMA is a thrilling, humane action movie, directed by the supremely talented studio filmmaker Delmer Daves (Jubal) with intense feeling and precision.
50 Years of Janus Films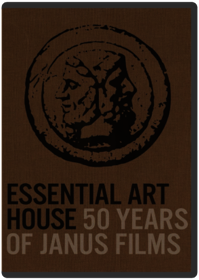 50 Years, 50 Films

One Spectacular DVD Box Set Janus Films opened American viewers' eyes to the pleasures of Ingmar Bergman, Federico Fellini, and François Truffaut at the height of their artistic powers. Celebrate the fiftieth anniversary of this world-renowned distribution company with Essential Art House: 50 Years of Janus Films, an expansive collectors' box set featuring fifty classic films on DVD and a lavishly illustrated hardcover book that tells the story of Janus Films through an essay by film historian Peter Cowie, a tribute from Martin Scorsese, and notes on each of the fifty films.

• Eight Academy Awards

• Twenty-eight Academy Award nominations

• Two Palme d'or awards
Ace Ventura Duology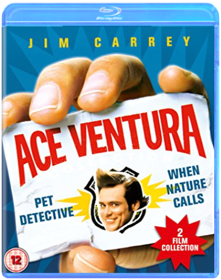 Tom Shadyac, Steve Oedekerk
Double bill of comedies starring Jim Carrey. In 'Ace Ventura: Pet Detective' (1994) the eccentric investigator Ace Ventura (Carrey) is hired by the beautiful Melissa (Courteney Cox), a board member of the Miami Dolphins, to discover the whereabouts of the team's missing mascot, a dolphin called Snowflake. With only a week to go before the Super Bowl, Ace's investigations lead him to suspect an ex-Dolphins player of kidnapping the prized animal. In 'Ace Ventura: When Nature Calls' (1995) Ace is summoned from his retreat in the Himalayas by British consul General Vincent Cadby (Simon Callow) to find the stolen sacred bat of the Wachati tribe. If the bat is not recovered in time for the imminent wedding of the Wachati chief's daughter and the chosen warrior of the neighbouring Wachootoo tribe, war will break out between the two tribes...
Alfred Hitchcock: The Masterpiece Collection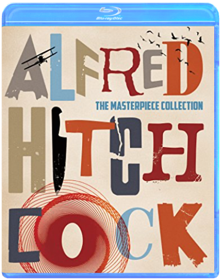 Alfred Hitchcock
Universally recognized as the Master of Suspense, the legendary Alfred Hitchcock directed some of cinema's most thrilling and unforgettable classics. Alfred Hitchcock: The Masterpiece Collection features 15 iconic films from the acclaimed director's illustrious career including Psycho, The Birds, Rear Window, Vertigo, North by Northwest and many more. Starring Hollywood favorites such as James Stewart, Cary Grant, Grace Kelly, Paul Newman, Janet Leigh, Anthony Perkins, Tippi Hedren, Sean Connery and Kim Novak, this definitive collection showcases a true cinematic master at his best. Featuring over 15 hours of insightful bonus features plus an exclusive collectible book, each film has been digitally restored from high resolution film elements for the ultimate Hitchcock experience.
Anchorman: The Legend of Ron Burgundy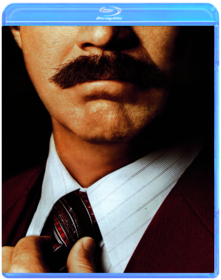 Adam McKay
Will Ferrel (Old School, Elf) is Ron Burgundy, a top-rated 1970's San Diego anchorman who believes women have a place in the newsroom - as long as they stick to covering fashion shows or late-breaking cooking stories. So when ron is told he'll be working with a bright young newswoman (Christina Applegate) who's beautiful, ambitious and smart enough to be more than eye candy, it's not just a clash of two TV people with really great hair - it's war! Filled with wicked wit and slapstick humor, Anchorman is the year's most wildly irreverent, must-see comedy hit!
Anyone But My Husband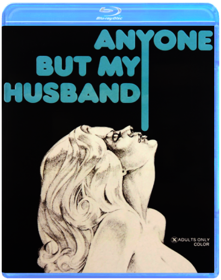 Roberta Findlay
The Baby of Mâcon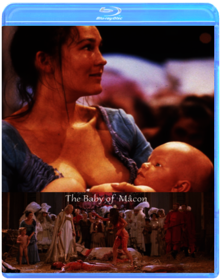 Peter Greenaway
Back to the Future Trilogy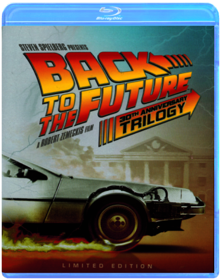 Rober Zemeckis
Disc 1: Back to the Future
Deleted Scenes
Tales from the Future: In the Beginning...
Tales from the Future: Time to Go
Tales from the Future: Keeping Time
Q&A Commentary with Director Robert Zemeckis and Producer Bob Gale
Feature Commentary with Producers

Disc 2: Back to the Future Part II
Deleted Scenes
Tales from the Future: Time Flies
Physics of Back to the Future
Q&A Commentary with Director Robert Zemeckis and Producer Bob Gale
Feature Commentary with Producers

Disc 3: Back to the Future Part III
Deleted Scenes
Tales from the Future: Third Time's the Charm
Tales from the Future: The Test of Time
Back to the Future: The Ride
Q&A Commentary with Director Robert Zemeckis and Producer Bob Gale
Feature Commentary with Producers

Disc 4: Bonus Disc
Making the Trilogy: Chapters One, Two, and Three
Michael J. Fox Q&A
FAQ's About the Trilogy
Original Makeup Tests
Outtakes
Nuclear Test Site Ending
Storyboard Sequence
Production Design
Designing the DeLeorean, Time Travel, Hill Valley, and the Campaign
Hoverboard Test
Evolution of Visual Effects
Secrets of the Back to the Future Trilogy
Music Videos
Trailers

All-New 2015 Bonus Features
Doc Brown Saves the World: Short featuring Christopher Lloyd
OUTATIME: Restoring the DeLorean: The 2012 restoration of the most iconic car in film history
Looking Back to the Future: 9-part retrospective feature on the trilogy's legacy
Back to the Future: The Animated Series: 2 episodes ("Brothers" and "Mac the Black") from the 1991 series featuring live action segments with Christopher Lloyd as Doc Brown
And More
The Before Trilogy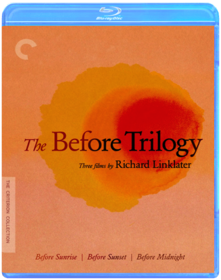 Richard Linklater
By Brakhage: An Anthology, Volume One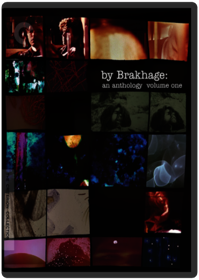 Stan Brakhage
Working completely outside the mainstream, Stan Brakhage has made nearly 400 films over the past half century. Challenging all taboos in his exploration of "birth, sex, death, and the search for God," Brakhage has turned his camera on explicit lovemaking, childbirth, even actual autopsy. Many of his most famous works pursue the nature of vision itself and transcend the act of filming. Some, including the legendary Mothlight, were made without using a camera at all. Instead, Brakhage has pioneered the art of making images directly on film itself––starting with clear leader or exposed film, then drawing, painting, and scratching it by hand. Treating each frame as a miniature canvas, Brakhage can produce only a quarter- to a half-second of film a day, but his visionary style of image-making has changed everything from cartoons and television commercials to MTV music videos and the work of such mainstream moviemakers as Martin Scorsese, David Fincher, and Oliver Stone.

Criterion is proud to present 26 masterworks by Stan Brakhage in high-definition digital transfers made from newly minted film elements. For the first time on DVD, viewers will be able to look at Brakhage's meticulously crafted frames one by one.
The Complete Jean Vigo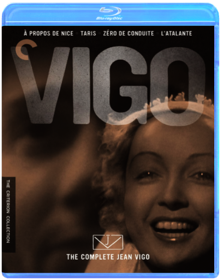 Jean Vigo
Even among cinema's greatest legends, Jean Vigo stands alone. The son of a notorious anarchist, Vigo had a brief but brilliant career making poetic, lightly surrealist films before his life was cut tragically short by tuberculosis at age twenty-nine. Like the daring early works of his contemporaries Jean Cocteau and Luis Buñuel, Vigo's films refused to play by the rules. This set includes all of Vigo's titles: À propos de Nice, an absurdist, rhythmic slice of life from the bustling coastal city of the title; Taris, an inventive short portrait of a swimming champion; Zéro de conduite, a radical, delightful tale of boarding-school rebellion that has influenced countless filmmakers; and, of course, L'Atalante, widely regarded as one of cinema's finest achievements, about newlyweds beginning their life together on a canal barge. These are the endlessly witty, visually adventurous works of a pivotal film artist.

À propos de Nice, 1930, 23 min, B&W, Silent, 1.33:1

Taris, 1931, 9 min, B&W, Mono, In French with English subtitles, 1.19:1

Zéro de conduite, 1933, 44 min, B&W, Mono, In French with English subtitles

L'Atalante, 1934, 85 min, B&W, Mono, In French with English subtitles, 1.33:1
David Cronenberg's Early Works
David Cronenberg
One of the most singular auteurs of the horror and science fiction genres, David Cronenberg has wowed audiences with his depictions of body transformations and explorations of society, this collection of his early short and feature films shows a master learning his craft and exploring many of the themes that would dominate his most celebrated work.

Transfer (1966), Cronenberg's first short film, is a surreal sketch of a doctor and his patient. From the Drain (1967) finds two men in a bathtub, which may be part of a centre for veterans of a future war. Stereo (1969), Cronenberg s first official feature film, stunningly shot in monochrome, concerns telepaths at the Institute for Erotic Enquiry where patients undergo tests by Dr. Luther Stringfellow. In Crimes of the Future (1970) Cronenberg worked in colour and with a larger budget, where we find the House of Skin clinic director (Ronald Mlodzik, returning from Stereo) searching for his mentor, Antoine Rouge, who has disappeared following a catastrophic plague.

These early amateur feature films, shot in and around Cronenberg's university campus, prefigure his later films' concerns with strange institutions, male/female separation and ESP, echoing the likes of Videodrome, Dead Ringers and Scanners.

SPECIAL EDITION CONTENTS:

Brand new restorations of four Cronenberg films
Original mono audio for all films
Optional english subtitles for the deaf and hard of hearing
Transfer the Future: Author and critic Kim Newman discusses Cronenberg s early works
Sleeve featuring newly illustrated artwork by Gilles Vranckx
Django Unchained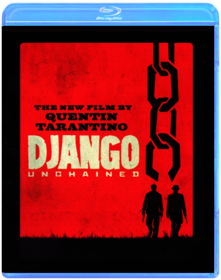 Quentin Tarantino
Set in the South two years before the Civil War, DJANGO UNCHAINED stars Academy Award ®-winner Jamie Foxx as Django, a slave whose brutal history with his former owners lands him face-to-face with a German-born bounty hunter Dr. King Schultz (Academy Award®-winner Christolph Waltz). Schultz is on the trail of the murderous Brittle brothers, and only Django can lead him to his bounty. The unorthodox Schultz acquires Django with a promise to free him upon the capture of the Brittles – dead or alive.

Success leads Schultz to free Django, though the two men choose not to go their separate ways. Instead, Schultz seeks out the South's most wanted criminals with Django by his side. Honing vital hunting skills, Django remains focused on one goal: finding and rescuing Broomhilda (Kerry Washington), the wife he lost to the slave trade long ago.

Django and Schultz's search ultimately leads them to Calvin Candie (Academy Award®-nominee Leonardo DiCaprio), the proprietor of "Candyland," an infamous plantation. Exploring the compound under false pretenses, Django and Schultz rouse the suspicion of Stephen (Academy Award®-nominee Samuel L. Jackson), Candie's trusted house slave. Their moves are marked, and a treacherous organization closes in on them. If Django and Schultz are to escape with Broomhilda, they must choose between independence and solidarity, between sacrifice and survival…
Draguse
Patrice Rhomm
Drowning by Numbers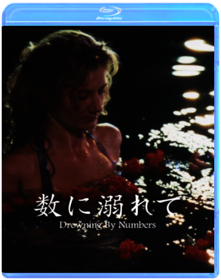 Peter Greenaway
Dune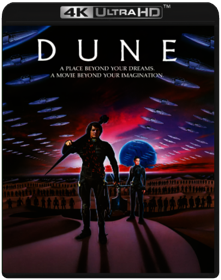 David Lynch
Dazzling special effects, unforgettable images and powerful performances highlight David Lynch's stunning film version of Frank Herbert's classic science-fiction epic about an intergalactic warrior's messianic rise. Starring Kyle MacLachlan, José Ferrer, Max von Sydow, Oscar® winner Linda Hunt and Sting, Dune is the ultimate adventure experience that goes beyond the imagination.
Dziga Vertov Collection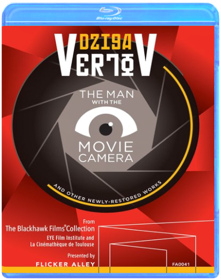 Dziga Vertov
"I am an eye. A mechanical eye. I am the machine that reveals the world to you as only the machine can see it. - Dziga Vertov ("Kino-Eye")These words, written in 1923 (only a year after Robert Flaherty's Nanook of the North was released) reflect the Soviet pioneer's developing approach to cinema as an art form that shuns traditional or Western narrative in favor of images from real life. They lay the foundation for what would become the crux of Vertov's revolutionary, anti-bourgeois aesthetic wherein the camera is an extension of the human eye, capturing "the chaos of visual phenomena filling the universe." Over the next decade-and-a-half, Vertov would devote his life to the construction and organization of these raw images, his apotheosis being the landmark 1929 film The Man with the Movie Camera. In it, he comes closest to realizing his theory of 'Kino-Eye,' creating a new, more ambitious and more significant picture than what the eye initially perceives. Now - thanks to the extraordinary restoration efforts of Lobster Films, Blackhawk Films® Collection, EYE Film Institute, Cinémathèque de Toulouse, and the Centre National de la Cinématographie - Flicker Alley is able to present the four films featured on Dziga Vertov: The Man with the Movie Camera and Other Newly Restored Works in a brand-new, Blu-ray edition.
The Emigrants / The New Land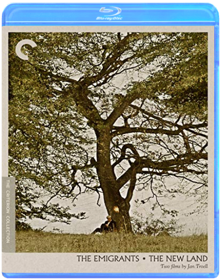 Jan Troell
Essential Fellini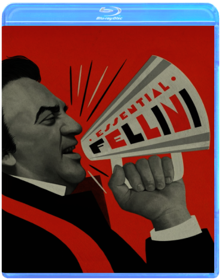 Federico Fellini
Fantasia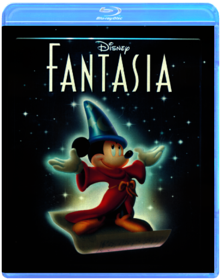 Norman Ferguson
Region-Free British Release, playable on all US blu-ray players. Groundbreaking on several counts, not the least of which was an innovative use of animation and stereophonic sound, this ambitious Disney feature has lost nothing to time since its release in 1940. Classical music was interpreted by Disney animators, resulting in surreal fantasy and playful escapism. Leopold Stokowski and the Philadelphia Orchestra provided the music for eight segments by the composers Tchaikovsky, Moussorgsky, Stravinsky, Beethoven, Ponchielli, Bach, Dukas, and Schubert. Not all the sequences were created equally, but a few are simply glorious, such as "Night on Bald Mountain", "The Sorcerer's Apprentice", and "The Nutcracker Suite". The animation ranges from subtly delicate to fiercely bold. The screen bursts with color and action as creatures transmute and convention is thrust aside. The painstaking detail and saturated hues are unique to this film, unmatched even by more advanced technology. —Rochelle O'Gorman
The Fast and the Furious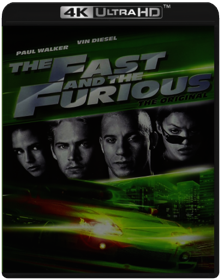 Rob Cohen
They've got the adrenaline rush and the mean machines, but most of all, they've got the extreme need for speed. On the turbo-charged streets of Los Angeles, every night is a championship race. With nitro-boosted fury, Dominic Toretto (Vin Diesel), rules the road turning all his challengers into dust. He and his rival, Johnny Tran (Rick Yune) are the boldest, the baddest and the best. But now, there's new rage on the road. They know he's tough, they know he's fast, but what they don't know is that he's a speed demon detective (Paul Walker) with enough drive and determination to come out the winner. With intense full-throttle action, awesome high-speed stunts, and full-on pedal to the metal intensity, this fast and furious assault puts you in the driver's seat and dares you to exceed all limits.
The Films of Jan Švankmajer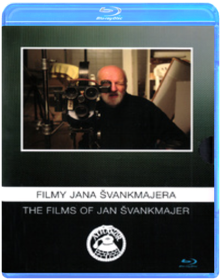 Jan Švankmajer
A Fistful of Dollars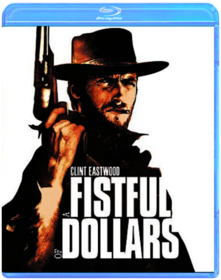 Sergio Leone
For a Few Dollars More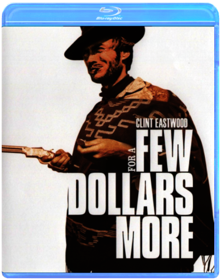 Sergio Leone
Ghostbusters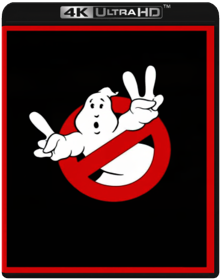 Ivan Reitman
Suit up for classic comedy! When kooky, spooky college profs Peter Venkman (Bill Murray), Ray Stantz (Dan Aykroyd) and Egon Spengler (Harold Ramis) lose their university jobs, they decide to go freelance, de-haunting houses in a new ghost removal service. As soon as they open their doors, their first order of business becomes saving beautiful cellist Dana Barrett (Sigourney Weaver) and nerdy Louis Tully (Rick Moranis), who've inadvertently opened the gates of hell…right in their own apartment building! UHD Synopsis: When kooky, spooky college profs Peter Venkman (Bill Murray), Ray Stantz (Dan Aykroyd) and Egon Spengler (Harold Ramis) lose their university jobs, they decide to go freelance, de-haunting New York City with a new ghost removal service. As soon as they open their doors, their first order of business becomes saving beautiful cellist Dana Barrett (Sigourney Weaver) and nerdy Louis Tuilly (Rick Moranis), who've inadvertently opened the gates of hell...right in their own apar
Godfather Collection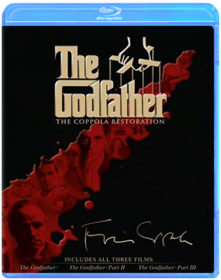 Francis Ford Coppola
THE GODFATHER: Popularly viewed as one of the best American films ever made, the multi-generational crime saga The Godfather (1972) is a touchstone of cinema: one of the most widely imitated, quoted, and lampooned movies of all time. Marlon Brando and Al Pacino star as Vito Corleone and his youngest son, Michael, respectively. It is the late 1940s in New York and Corleone is, in the parlance of organized crime, a "godfather" or "don," the head of a Mafia family. Michael, a free thinker who defied his father by enlisting in the Marines to fight in World War II, has returned a captain and a war hero. Having long ago rejected the family business, Michael shows up at the wedding of his sister, Connie (Talia Shire), with his non-Italian girlfriend, Kay (Diane Keaton), who learns for the first time about the family "business." A few months later at Christmas time, the don barely survives being shot by gunmen in the employ of a drug-trafficking rival whose request for aid from the Corleones' political connections was rejected. After saving his father from a second assassination attempt, Michael persuades his hotheaded eldest brother, Sonny (James Caan), and family advisors Tom Hagen (Robert Duvall) and Sal Tessio (Abe Vigoda) that he should be the one to exact revenge on the men responsible. After murdering a corrupt police captain and the drug trafficker, Michael hides out in Sicily while a gang war erupts at home. Falling in love with a local girl, Michael marries her, but she is later slain by Corleone enemies in an attempt on Michael's life. Sonny is also butchered, having been betrayed by Connie's husband. As Michael returns home and convinces Kay to marry him, his father recovers and makes peace with his rivals, realizing that another powerful don was pulling the strings behind the narcotics endeavor that began the gang warfare. Once Michael has been groomed as the new don, he leads the family to a new era of prosperity, then launches a campaign of murderous revenge against those who once tried to wipe out the Corleones, consolidating his family's power and completing his own moral downfall. Nominated for 11 Academy Awards and winning for Best Picture, Best Actor (Marlon Brando), and Best Adapted Screenplay, The Godfather was followed by a pair of sequels.

THE GODFATHER PART II: This brilliant companion piece to the original The Godfather continues the saga of two generations of successive power within the Corleone family. Coppola tells two stories in Part II: the roots and rise of a young Don Vito, played with uncanny ability by Robert De Niro, and the ascension of Michael (Al Pacino) as the new Don. Reassembling many of the talents who helped make The Godfather, Coppola has produced a movie of staggering magnitude and vision, and undeniably the best sequel ever made. Robert De Niro won an Oscar®; the film received six Academy Awards, including Best Picture of 1974.

THE GODFATHER PART III: One of the greatest sagas in movie history continues! In this third film in the epic Corleone trilogy, Al Pacino reprises the role of powerful family leader Michael Corleone. Now in his 60's, Michael is dominated by two passions: freeing his family from crime and finding a suitable successor. That successor could be fiery Vincent (Andy Garcia)... but he may also be the spark that turns Michael's hope of business legitimacy into an inferno of mob violence. Francis Ford Coppola directs Pacino, Garcia, Diane Keaton, Talia Shire, Eli Wallach, Sofia Coppola, Joe Montegna and others in this exciting, long-awaited film that masterfully explores the themes of power, tradition, revenge and love. Seven Academy Award® nominations, including Best Picture.
The Good, The Bad, and the Ugly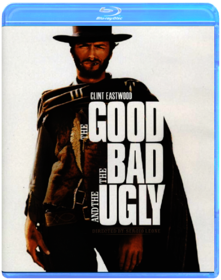 Sergio Leone
Greetings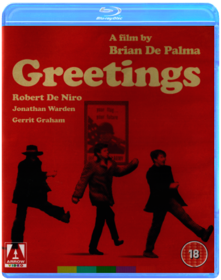 Brian De Palma
In 1963, Robert De Niro stepped in front of a movie camera for the first time. The resulting film, a low-budget black and white comedy called The Wedding Party, would take three years to complete, and another three years to be released, but it would also establish a hugely important working relationship for the aspiring actor. One of the filmmakers, long before he became synonymous with suspense thanks to Carrie, Dressed to Kill and other classics, was Brian De Palma. He and De Niro would team up again in the next few years for two more comedies, both with a countercultural bent.

Greetings, the first film to receive an X certificate in the United States, is a freewheeling satire focusing on a trio of twentysomething friends a conspiracy theorist, a filmmaker, and a voyeur played by De Niro as they try to avoid the Vietnam War draft. Hi, Mom!, originally named Son of Greetings, returns to De Niro s voyeur, now an aspiring maker of adult films, for another humorous glimpse at late-sixties society, this time turning its attentions to experimental theater, cinéma vérité, the African American experience, and the white middle classes.

Brought together for the first time and each newly restored by Arrow Films especially for this release these three films offer a fascinating insight into the early careers of two American cinema s major talents.

LIMITED EDITION CONTENTS New restoration from a 2K scan of The Wedding Party from the original film negative, carried out exclusively for this release by Arrow FilmsNew restoration from a 2K scan of Greetings and Hi, Mom! from original film materials, carried out exclusively for this release by Arrow FilmsOriginal uncompressed mono soundtracksOptional English subtitles for the deaf and hard of hearing on all three filmsBrand new commentary on Greetings by Glenn Kenny, author of Robert De Niro: Anatomy of an ActorBrand new appreciation of Brian De Palma and Robert De Niro s collaborations by critic and filmmaker Howard S. BergerBrand new interviews with Charles Hirsch, writer-producer of Greetings and Hi, Mom!Brand new interview with actor Gerrit Graham on Greetings, Hi, Mom! and his other collaborations with Brian De PalmaBrand new interview with actor Peter Maloney on Hi, Mom!Hi, Mom! theatrical trailerNewly commissioned artwork by Matthew GriffinLimited collector s edition booklet featuring new writing on the films by Brad Stevens, Chris Dumas and Christina Newland, plus an archive interview with Brian De Palma and Charles Hirsch
Hardcore Collection: Director's Cut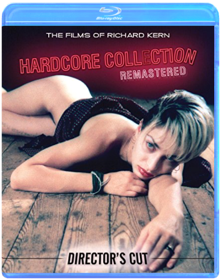 Richard Kern
Harold & Kumar Go to White Castle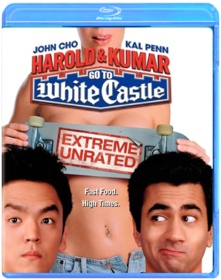 Danny Leiner
Harold & Kumar Go to White Castle (BD) (Unrated)
Hellraiser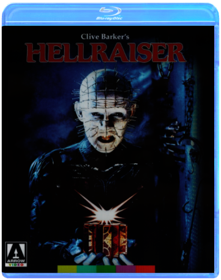 Clive Barker
Herzog: The Collection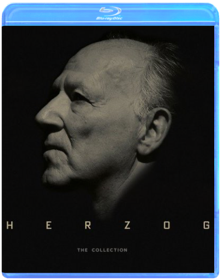 Werner Herzog
The Hire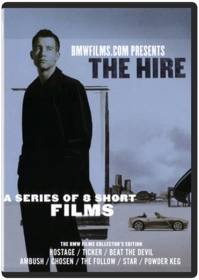 John Frankenheimer, Ang Lee, Wong Kar-wai, Guy Ritchie, Alejandro G. Iñárritu, John Woo, Joe Carnahan, Tony Scott
The Hire: A Series of 8 Films The 8 films included are: Hostage: Stars: Clive Owen. Director: John Woo Ticker: Stars: Clive Owen, Don Cheadle, F. Murray Abraham. Director: Joe Carnahan The driver rescues a mysterious messenger carrying an even more mysterious briefcase after an ambush on a rural highway. As a helicopter gunman relentlessly pursues them, a game of political intrigue plays out, with an unforeseen ending. Beat the Devil: Stars: Clive Owen, Gary Oldman, James Brown. Director: Tony Scott Decades ago, the legendary James Brown sold his soul to the devil for fame and fortune. Now he wishes to renegotiate. Hired to take Mr. Brown to a rendezvous with the devil (Gary Oldman), the driver soon finds himself entangled in fiendish plans. Ambush: Stars: Clive Owen, Tomas Milian. Director: John Frankenheimer Chosen: Stars: Clive Owen, Mason Lee. Director: Ang Lee The driver meets a ship carrying an eight-year-old Tibetan boy at a dark, deserted New York shipyard. But he's not the only one waiting. The Follow: Stars: Clive Owen, Mickey Rourke, Forest Whitaker. Director: Wong Kar-wai The cunning and tactics of trailing another car quickly evolve into a mystery rife with deceit, as The Driver is hired to follow a woman accused of cheating on her famous husband. Star: Stars: Clive Owen, Madonna. Director: Guy Ritchie The driver faces perhaps his most perplexing challenge: Coming face-to-face with a hugely talented and successful rock star. But beneath her beauty lies a problem she always gets what she wants. Powder Keg: Stars: Clive Owen, Stellan Skarsgard. Director: Alejandro González Iñárritu
Hot Shots!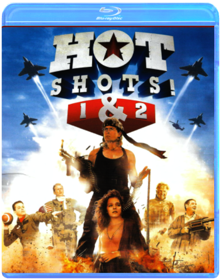 Jim Abrahams
Recruited to join a top-secret mission for the Air Force, a renegade pilot (Sheen) finds himself coping with an incompetent admiral (Bridges) and a carefully-selected squadron of flyers who are either inept or half-blind. He also winds up in competition with the corps' model of military perfection (Elwes) for the heart of the base's sultry psychiatrist (Golino)
House of 1000 Corpses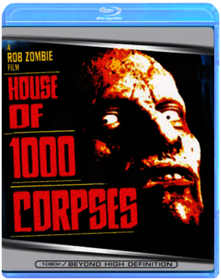 Rob Zombie
Two young couples take a misguided tour onto the back roads of America in search of a local legend known as Dr. Satan. Lost and stranded, they are set upon by a bizarre family of psychotics. Murder, cannibalism and satanic rituals are just a few of the 1000+ horrors that await.
The Human Condition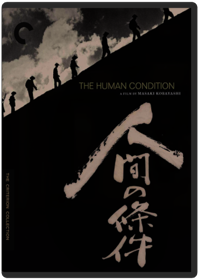 Masaki Kobayashi
Human Condition (Cc)
Il Etait Une Fois Marilyn Jess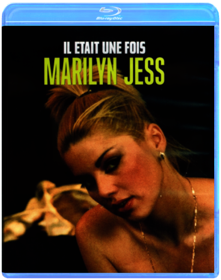 Michel Baudricourt, Paul Kermann
Indiana Jones: The Complete Adventures
Steven Spielberg
Ingmar Bergman's Cinema
Ingmar Bergman
It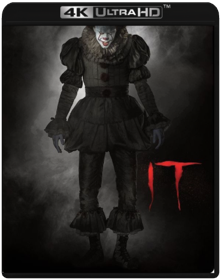 Andrés Muschietti
Jan Švankmajer: The Complete Short Films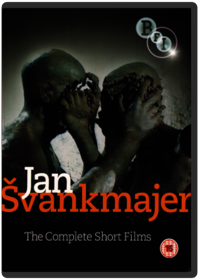 Jan Švankmajer
Quick Shipping !!! New And Sealed !!! This Disc WILL NOT play on standard US DVD player. A multi-region PAL/NTSC DVD player is request to view it in USA/Canada. Please Review Description.
Jirí Barta: Labyrinth of Darkness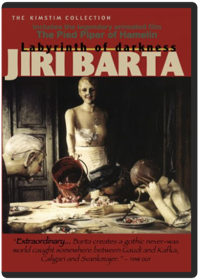 Jirí Barta
Leningrad Cowboys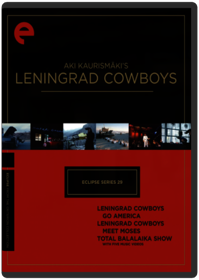 Leningrad Cowboys, Aki Kaurismaki
In the late eighties and early nineties, Aki Kaurismäki (The Match Factory Girl), the master of the deadpan, fashioned a waggish fish-out-of-water tale about a U.S. tour by "the worst rock-and-roll band in the world." Leningrad Cowboys Go America's posse of fur-coated, outrageously pompadoured hipsters struck such a chord with international audiences that the fictional band became a genuine attraction, touring the world. Later, Kaurismäki created a sequel, Leningrad Cowboys Meet Moses, and filmed a gigantic stadium show the band put on in Helsinki for the rollicking documentary Total Balalaika Show. With this Eclipse series, we present these crackpot musical and comic odysseys, along with five Leningrad Cowboys music videos directed by Kaurismäki.

Set Includes: Leningrad Cowboys Go America

A struggling Siberian rock band leaves the lonely tundra to tour the United States because, as they are told, "they put up with anything there." Aki Kaurismäki's winningly aloof farce follows the men as they bravely make their way across the New World, carrying a coffin full of beer and sporting hairdos like unicorn horns. Leningrad Cowboys Go America was such a sensation that the band gained a real-life cult following.

1989

79 Minutes

Color

Stereo

1.85:1 Aspect Ratio

Leningrad Cowboys Meet Moses:

Living in Mexico with a top-ten hit under their belts, the Leningrad Cowboys have fallen on hard times. When they move north to rejoin their manager (Kaurismäki mainstay Matti Pellonpää) for a gig in Coney Island, he seems to have turned into a delusional self-proclaimed prophet who wishes to lead them back to the promised land of Siberia. Like the first installment, Leningrad Cowboys Meet Moses is a road movie, but this time the humorous hardships come from the rocky terrain of the new Europe. 1994

94 Minutes

Color

Stereo

1.85:1 Aspect Ratio

Total Balalaika Show:

Kaurismäki's documentary of the Leningrad Cowboys' massive Helsinki Square concert, on Finland's largest stage, is a loving tribute to the rock band he made famous. Seventy thousand people from Finland and Russia turned out for this megaspectacle, with musical selections, from Sibelius to Bob Dylan, that crossed genre and national divides. And the band was joined onstage by the 150-member Russian Red Army Choir; Variety called it "the most incongruous—and inspired—cross-cultural pairing since Nureyev danced with Miss Piggy."

Also Featuring the following Leningrad Cowboys music videos: Rocky VI, Thru the Wire, L.A. Woman, These Boots, and Those Were the Days
Let the Right One In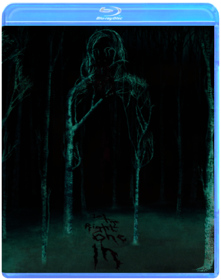 Tomas Alfredson
Oscar, a 12-year-old fragile and bullied boy, finds love and revenge through Eli, a beautiful but peculiar girl he befriends, who moves into his building.   When Oscar discovers that Eli is a vampire it does not deter his increasing feelings and confused emotions of a young adolescent.  When Eli loses the man who protects and provides for her, and as suspicions are mounting from her neighbors and police she must move on to stay alive.  However when Oscar faces his darkest hour, Eli returns to defend him the only way she can.
Lone Wolf and Cub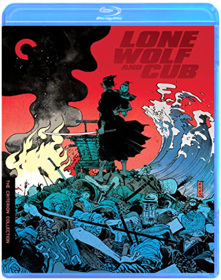 Kenji Misumi
Based on the best-selling manga series, the six intensely kinetic Lone Wolf and Cub films elevated chanbara to bloody, new heights. The shogun s executioner, Itto Ogami (Tomisaburo Wakayama), takes to wandering the countryside as an assassin along with his infant son Daigoro (Akihiro Tomikawa) and an infinitely weaponized perambulator helping those he encounters while seeking vengeance for his murdered wife. Delivering stylish thrills and a body count that defies belief, Lone Wolf and Cub is beloved for its brilliantly choreographed and unbelievably violent action sequences as well as for its tender depiction of the bonds between parent and child.

SPECIAL EDITION THREE-BLU-RAY BOX SET FEATURES
- New 2K digital restorations of all six films, with uncompressed monaural soundtracks
- High-definition presentation of Shogun Assassin, the 1980 English-dubbed reedit of the first two Lone Wolf and Cub films
- New interview with Kazuo Koike, writer of the Lone Wolf and Cub manga series and screenwriter on five of the films
- Lame d un père, l âme d un sabre, a 2005 documentary about the making of the series
- New interview in which Sensei Yoshimitsu Katsuse discusses and demonstrates the real Suio-ryu sword techniques that inspired those in the manga and films
- New interview with biographer Kazuma Nozawa about filmmaker Kenji Misumi, director of four of the six Lone Wolf and Cub films
- Silent documentary from 1937 about the making of samurai swords, with an optional new ambient score by Ryan Francis
- Trailers
- New English subtitle translations
- PLUS: A booklet featuring an essay and film synopses by Japanese pop culture writer Patrick Macias
The Man with No Name Trilogy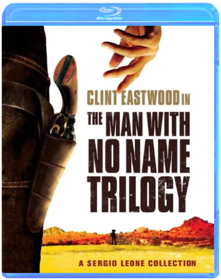 Sergio Leone
Sergio Leone "spaghetti westerns" did not simply add a new chapter to the genre…they reinvented it. From his shockingly violent and stylized breakthrough, A Fistful of Dollars, to the film Quentin Tarantino calls "the best-directed movie of all time," The Good, the Bad and the Ugly, Leone's vision did for westerns what talkies did for all movies back in the 1920s: it elevated them to an entirely new art form. Fully restored, presented in high definition with their best-ever audio, and including audio commentaries, featurettes and more, these films are much more than the definitive Leone collection...they are the most ambitious and influential westerns ever made.

A Fistfull Of Dollars
Clint Eastwood's legendary "Man With No Name" makes his powerful debut in this thrilling, action-packed classic in which he manipulates two rival bands of smugglers and sets in motion a plan to destroy both in a series of brilliantly orchestrated setups, showdowns and deadly confrontations.

For A Few Dollars More
Oscar® Winner Clint Eastwood** continues his trademark role in this second installment of the trilogy, this time squaring off with Indio, the territory's most treacherous bandit. But his ruthless rival, Colonel Mortimer (Lee Van Cleef, High Noon), is determined to bring Indio in first...dead or alive!

The Good, The Bad And The Ugly
The invincible "Man With No Name" (Eastwood) aligns himself with two gunslingers (Lee Van Cleef and Eli Wallach) to pursue a fortune in stolen gold. But teamwork doesn't come naturally to such strong-willed outlaws, and they soon discover that their greatest challenge may be to stay focused – and stay alive – in a country ravaged by war.
The Mel Brooks Collection
Mel Brooks
"Enjoy! Revel! Live!" as Mel says…and "have yourselves one sweetheart of a good time." Presenting nine hugely popular films from one of cinema's most celebrated, prolific and funniest filmmakers, Mel Brooks! The undisputed king of hilariously quotable films, Mel has delivered hit after hit after hit, each one as memorable as the next. This nine-disc Blu-rayTM collection includes some of the most sidesplitting, gut-busting, guffaw-inducing films ever made. It really is "good to be the king!"

Contains the films Blazing Saddles, Spaceballs, Young Frankenstein, High Anxiety, History Of The World Part 1, Robin Hood: Men In Tights, Silent Movie, To Be Or Not To Be and The Twelve Chairs.
Mission: Impossible - Six Movie Collection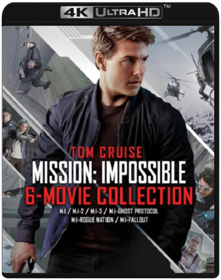 Various
Paul Verhoeven Collection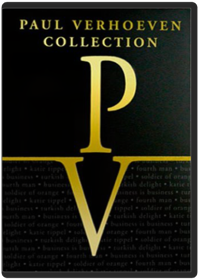 Paul Verhoeven
The Paul Verhoeven Collection consists of five films the Dutch director made in Europe before graduating to the Hollywood mainstream with such films as Total Recall and Basic Instinct. A bawdy though sympathetic look at the lives of two Amsterdam prostitutes, 1971's Business Is Business was Verhoeven's film debut. Ronnie Biermann stars as Greet, a worldly wise prostitute who is decently protective of her neighbor and friend in the trade, the busty, younger Nell (Sylvia de Leur). Finally, she decides they must both break out of their decreasingly fulfilling lives and seek out matrimonial stability. Business Is Business probably seemed like an authentic depiction of the Amsterdam demi-monde in its day, but today its kinky peccadilloes look rather quaint. However, both Biermann and Sylvia De Leur forcefully resist any of the clichés of the era in their strong characters.

When Turkish Delight (1973) opens on a brutal attack and then a succession of one-night stands, it seems that bohemian artist Eric Vonk (Rutger Hauer, collaborating for the first time with Verhoeven) is a complete jerk. Then a sudden flashback reveals the motivations for both his dreams and behavior, as well as the subject of the photos he spends his time pining for. He meets Olga (a fantastic Monique van de Ven), but their tempestuous relationship is shaken by many peculiar events: a surreal wedding ceremony, unveiling a statue to the Queen, and the death of Olga's father. The real problem is Olga herself, however, which leads to a shock ending many have compared to Love Story. Somewhat dated now, Turkish Delight is nonetheless unmistakably a product of the now-familiar Verhoeven style.

Katie Tippel (1975) is a handsome period drama set in 19th-century Holland, based on a true story. The second eldest daughter in a poor family, Katie (Monique van de Ven) must find whatever work is going to make ends meet. As she enters a succession of jobs in which she experiences both exploitation and sexual harassment, she learns that men want her for only one thing and so she enters prostitution. However, she is finally able to escape the poverty trap and ascend the social ladder, particularly when banker Hugo (Rutger Hauer) takes her as his lover. All this is set against a backdrop of social foment as the workers' impatience at poor social conditions increases.

Based on real events, Soldier of Orange (1977) tells the story of Dutchman Erik Lanshof (a star-making performance by Rutger Hauer) and a small group of students as they struggle to survive the Nazi occupation to the end of the Second World War. Across a canvas lasting almost three hours, Verhoeven unfolds a saga of friendship, espionage, and romance with almost documentary realism, crafting a deeply affecting film widely regarded as the greatest ever made in Holland.

Only two years separate The Fourth Man (1983), Verhoeven's final Dutch language movie, and the explosive commencement of his Hollywood career. This savage comedy shocker could well be seen as a trial run for Basic Instinct, since it features an ice-cold seductress (Renée Soutendijk) with mysterious motivations and sexual preferences. The hallucinatory tale follows a novelist (Jeroen Krabbé) first falling for her, and then feverishly investigating whether she's a serial husband killer. The film is full of what would soon be recognized as Verhoeven trademarks: a little blasphemy, a lot of nudity, dispassionate characters, and hidden agendas.
Peekarama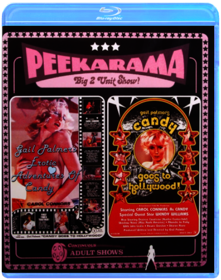 Gail Palmer
Peter Greenaway Box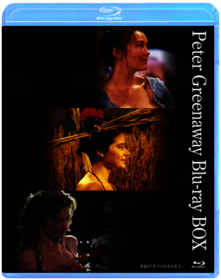 Peter Greenaway
The Pretty Peaches Trilogy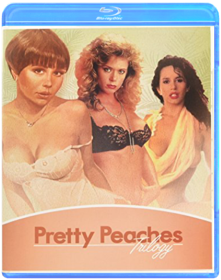 Alex de Renzy
This is a region free 2-disc Blu-ray set. Master of underground cinema, Alex DeRenzy, created a classic with his 1978 film, PRETTY PEACHES. A decade later, he made two sequels, each with its own unique take on 'Peaches.' Now, enjoy all three films in the trilogy fully uncut, uncensored, widescreen and restored on Blu-ray for the first time!

PRETTY PEACHES:
After attending her father's wedding, Peaches crashes her jeep in the forest only to wake up with complete amnesia. She is quickly rescued by two manipulative men who hope to sell her back to her family for a hefty ransom. Alex deRenzy's acclaimed classic stars Desiree Cousteau and Juliet Anderson in their screen debut, along with Joey Silvera, John Leslie, and Paul Thomas.

PRETTY PEACHES 2:
Young Peaches is curious about sex. Her boyfriend can't teach her and her mother won't so, on the advice of her father, she hits the road to visit crazy uncle Howard and his most peculiar family...

PRETTY PEACHES 3:
Peaches is feeling that her life in the trailer park is empty. On the advice of her lesbian doctor, she travels to San Francisco seeking spiritual enlightenment but soon finds herself engulfed in the bizarre world of a sex obsessed traveling Evangelist.
Prospero's Books
Peter Greenaway
The Qatsi Trilogy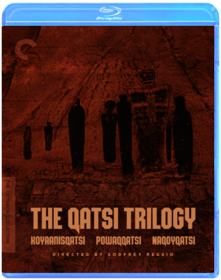 Godfrey Reggio
A singular artist and activist, Godfrey Reggio is best known for his galvanizing trio of films The Qatsi Trilogy. Astonishingly photographed, and featuring unforgettable, cascading scores by Philip Glass (Mishima), these are immersive sensory experiences that meditate on the havoc humankind's fascination with technology has wreaked on our world. From 1983's Koyaanisqatsi (the title is a Hopi word that means "life out of balance") to 1988's Powaqqatsi ("life in transformation") to 2002's Naqoyqatsi ("life as war"), Reggio takes us on an edifying journey from the ancient to the contemporary, from nature to industry and back again, all the while keeping our eyes wide with wonder.

KOYAANISQATSI

An unorthodox work in every way, Godfrey Reggio's Koyaanisqatsi was nevertheless a sensation when it was released in 1983. The film wordlessly surveys the rapidly changing environments of the northern hemisphere. The director, cinematographer Ron Fricke, and composer Philip Glass created an astonishing collage; the film shuttles the viewer from one jaw-dropping vision to the next, moving from images of untouched nature to others depicting human beings' increasing reliance on technology. Often using hypnotic time-lapse photography, Koyaanisqatsi looks at our world from an angle unlike any other.

1983 86 minutesColor5.1 surround1.85:1 aspect ratio

POWAQQATSI

Five years after Godfrey Reggio stunned audiences with Koyaanisqatsi, he joined forces again with composer Philip Glass and other collaborators for a second chapter. Here, Reggio turns his sights on third world nations in the southern hemisphere. Forgoing the sped-up aesthetic of the first film, Powaqqatsi employs a meditative slow motion in order to reveal the everyday beauty of the traditional ways of life of native people in Africa, Asia, and South America, and to show how those cultures are being eroded as their environment is gradually taken over by industry. This is the most intensely spiritual segment of Reggio's philosophical and visually remarkable Qatsi Trilogy.

1988 99 minutesColor5.1 surround1.85:1 aspect ratio

NAQOYQATSI

Godfrey Reggio takes on the digital revolution in the final chapter of his Qatsi Trilogy, Naqoyqatsi. With a variety of cinematic techniques, including slow motion, time-lapse, and computer-generated imagery, the film tells of a world that has completely transitioned from a natural environment to a human-made one. Globalization is complete, all of our interactions are technologically mediated, and all images are manipulated. From this (virtual) reality, Reggio sculpts a frenetic yet ruminative cinematic portrait of a world that has become officially postlanguage.

2002 89 minutesColor5.1 surround1.78:1 aspect ratio
The Quay Brothers: Collected Short Films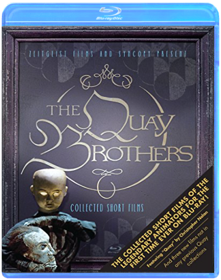 Stephen Quay, Timothy Quay, Christopher Nolan
Since the late 1970s, identical twins Stephen and Timothy Quay have been creating their unique blend of puppetry and stop-motion animation, and have, in the process, spawned an enormous cult following. The Quays display a passion for detail, a breathtaking command of color and texture, and an uncanny use of focus and camera movement that make their films unique and instantly recognizable. Best known for their classic 1986 film Street of Crocodiles which filmmaker Terry Gilliam selected as one of the ten best animated films of all time they are masters of miniaturization and on their tiny sets have created an unforgettable world, suggestive of a landscape of long-repressed childhood dreams.

This new Blu-ray collection of fifteen of the Quays films allows us to see their work in all its astonishing detail and ravaged beauty. The collection also includes a remarkable new short film by Christopher Nolan, a long-time fan of the Quays, as well as audio commentaries on six of the films and a 30-page booklet with an introduction by Nolan, an updated essay by film critic Michael Atkinson and an extensive Quay Brothers Dictionary.

All films are presented in the highest possible quality from film-to-digital transfers made under the personal supervision of the Quay Brothers.

Includes the films:

The Cabinet of Jan vankmajer (1984, 14 mins)
This Unnameable Little Broom (or The Epic of Gilgamesh) (1985, 11 mins)*
Street of Crocodiles (1986, 21 mins)*
Rehearsals for Extinct Anatomies (1988, 14 mins)
Stille Nacht I - Dramolet (1988, 1 min)*
The Comb (1990, 18 mins)
Anamoprhosis (1991, 14 mins)
Stille Nacht II (Are We Still Married?) (1992, 3 mins)*
Stille Nacht III (Tales from Vienna Woods) (1993, 4 mins)*
Stille Nacht IV (Can't Go Wrong Without You) (1994, 4 mins)
In Absentia (2000, 20 mins)*
The Phantom Museum (2003, 12 mins)
Maska (2010, 24 mins)**
Through the Weeping Glass (2011, 31 mins)**
Unmistaken Hands (2013, 26 mins)**
and
Quay a film by Christopher Nolan (2015, 8 mins)**

*Includes Quay Brothers Audio Commentary
**Not in the previously available Quay DVD collection

Total running time: 225 minutes.

Includes a 28-page booklet and special digipak packaging.
Revenge of the Nerds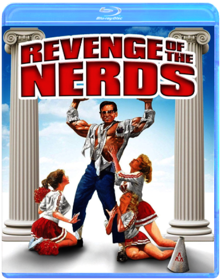 Jeff Kanew
College freshmen Skolnick and Gilbert form their own fraternity for computer-whiz misfits.
The Ribald Tales of Canterbury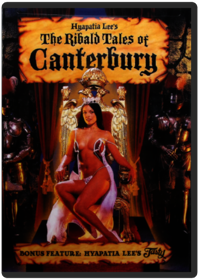 Bud Lee
The Road Trilogy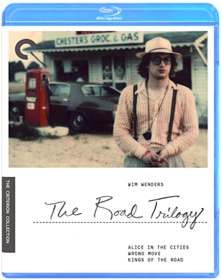 Wim Wenders
Scarface
Brian De Palma
Starring Academy Award winner Al Pacino (The Godfather) in an unforgettable performance as one of the most ruthless gangsters ever depicted on film and co-starring Academy Award nominee Michelle Pfeiffer (The Fabulous Baker Boys), Scarface is the rags-to-riches story of Cuban immigrant Tony "Scarface" Montana, who finds wealth, power and passion beyond his wildest dreams...at a price he never imagined. From acclaimed director Brian De Palma (Carlito's Way) and Oscar-winning writer Oliver Stone (Born on the Fourth of July), this action-packed Blu-ray features an all-new eye-popping remastered picture, explosive 7.1 audio track and never-before-seen bonus features. One of the most influential gangster epics of all time, the Scarface Limited Edition Blu-ray also includes collectible SteelBook packaging, a digital copy of the film, a DVD of the 1932 version of Scarface plus 10 original art cards for a limited time only.
Sex in the Comics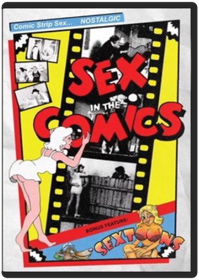 Anthony Spinelli
The Shooting/Ride in the Whirlwind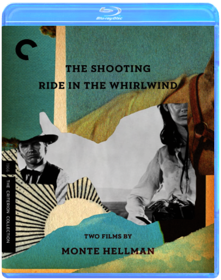 Monte Hellman
Criterion 734/735 (2014 First Printing)
The Short Films of David Lynch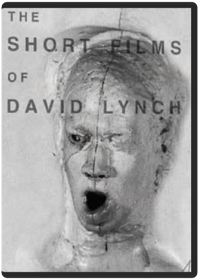 David Lynch
SHORT FILMS OF DAVID LYNCH
David Lynch

Collection of highly sourght-after David Lynch shorts, including his first works.

A must-see for fans of the legendary filmmaker David Lynch, this collecton features six short films from the master of the macabre. Spanning the director's career, from early experiments to more fully realized visions, this disc contains the shorts "Six Men Getting Sick", "The Alphabet", "The Grandmother" "The Amputee", The Cowboy and the Frenchman" and "Lumiere". Each film is preceded by an introduction from the director.
Solaris
Andrei Tarkovsky
Ground control has been receiving strange transmissions from the remaining residents of the Solaris space station. When cosmonaut and psychologist Kris Kelvin is sent to investigate, he experiences the strange phenomena that afflict the Solaris crew, sending him on a voyage into the darkest recesses of his own consciousness. In Solaris, the legendary Russian filmmaker Andrei Tarkovsky (Ivan's Childhood, Andrei Rublev) gives us a brilliantly original science-fiction epic that challenges our conceptions about love, truth, and humanity itself.
Solid Metal Nightmares: The Films of Shinya Tsukamoto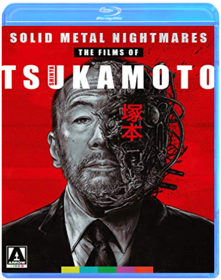 Shinya Tsukamoto
Suspiria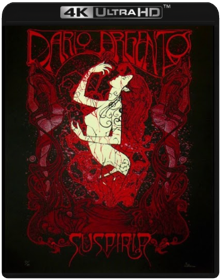 Dario Argento
Quick Shipping !!! New And Sealed !!! This Disc WILL NOT play on standard US DVD player. A multi-region PAL/NTSC DVD player is request to view it in USA/Canada. Please Review Description.
Three Colors: Blue, White, Red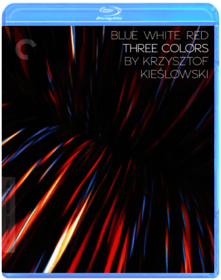 Krzysztof Kieslowski
This boldly cinematic trio of stories about love and loss from Krzysztof Kieślowski (The Double Life of Véronique) was a defining event of the art-house boom of the 1990s. The films were named for the colors of the French flag and stand for the tenets of the French Revolution—liberty, equality, and fraternity—but this hardly begins to explain their enigmatic beauty and rich humanity. Set in Paris, Warsaw, and Geneva, and ranging from tragedy to comedy, Blue, White, and Red (Kieślowski's final film) examine with artistic clarity a group of ambiguously interconnected people experiencing profound personal disruptions. Marked by intoxicating cinematography and stirring performances by such actors as Juliette Binoche (Summer Hours), Julie Delpy (Before Sunset), Irène Jacob (The Double Life of Véronique), and Jean-Louis Trintignant (Z), Kieślowski's Three Colors is a benchmark of contemporary cinema.

Blue In the devastating first film of the Three Colors trilogy, Juliette Binoche gives a tour de force performance as Julie, a woman reeling from the tragic deaths of her husband and young daughter. But Blue is more than just a blistering study of grief; it's also a tale of liberation, as Julie learns truths about her late composer husband's life and attempts to free herself of the past. Shot in icily gorgeous tones by Sławomir Idziak (The Double Life of Véronique) and set to an extraordinary operatic score by Zbigniew Preisner (The Secret Garden), Blue is an overwhelming sensory experience.

1993

98 minutes

Color

2.0 surround

In French with English subtitles

1.85:1 aspect ratio

White The most playful but also the grittiest of Kieślowski's Three Colors films follows the adventures of Karol Karol (The Pianist's Zbigniew Zamachowski), a Polish immigrant living in France. The hapless hairdresser opts to leave Paris for his native Warsaw after his wife (Julie Delpy) sues him for divorce (her reason: he was never able to perform in bed) and then frames him for arson after setting her own salon ablaze. White, which goes on to chronicle Karol Karol's elaborate revenge plot, manages to be both a ticklish dark comedy about the economic inequalities of Eastern and Western Europe and a sublime reverie about twisted love. 1993

91 minutes

Color

2.0 surround

In French and Polish with English subtitles

1.85:1 aspect ratio

Red Krzysztof Kieślowski closes his Three Colors trilogy in grand fashion with an incandescent meditation on fate and chance, starring Irène Jacob as a sweet-souled yet somber runway model in Geneva whose life intersects with that of a bitter retired judge, played by Jean Louis Trintignant. Their blossoming friendship forces each to open up in surprising emotional ways. Meanwhile, just down the street, a seemingly unrelated story of jealousy and betrayal unfolds. Red is an intimate look at forged connections and a splendid final statement from a remarkable filmmaker at the height of his powers.

1994

99 minutes

Color

2.0 surround

In French with English subtitles

1.85:1 aspect ratio
Three Documentaries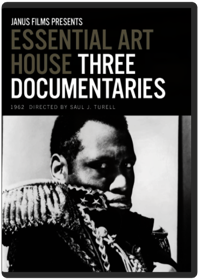 Saul J. Turell
Trainspotting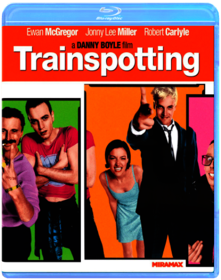 Danny Boyle
Choose life. Choose a job. Choose a career. Choose a family. Choose…Trainspotting. Director Danny Boyle (127 Hours, Slumdog Millionaire) thrills in this "original, daring" (Salon.com) tale of a group of young drug addicts wheeling through blue collar Edinburgh that earned an Academy Award® for Best Adapted Screenplay. Starring Ewan McGregor (Moulin Rouge!) in an unforgettable breakthrough performance, Trainspotting electrified audiences and critics with its hilariously dark humor, stunning visuals and sharp honest take on both the exhilarating highs, and the terrifying lows, of addiction.
The Transporter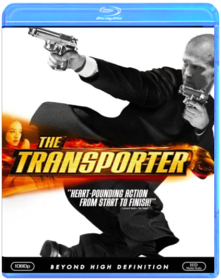 Corey Yuen, Louis Leterrier
Frank Martin (Jason Statham) is the best as what he does: transporting dangerous or illegal goods with no questions asked. But his last shipment, a beautiful young woman kidnapped by international slave traders, brings deadly complications to his delivery plans. Now Frank must kick into overdrive in a nonstop action-packed fight to save his precious cargo - and his life.
Trilogy of Life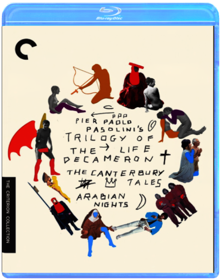 Pier Paolo Pasolini
In the early 1970s, the great Italian poet, philosopher, and filmmaker Pier Paolo Pasolini (Salò, or The 120 Days of Sodom) brought to the screen a trio of masterpieces of premodern world literature—Giovanni Boccaccio's The Decameron, Geoffrey Chaucer's The Canterbury Tales, and The Thousand and One Nights (often known as The Arabian Nights)—and in doing so created his most uninhibited and extravagant work, which he titled his Trilogy of Life. In this brazen and bawdy triptych, the director set out to challenge consumer capitalism and celebrate the uncorrupted human body while commenting on contemporary sexual and religious mores and hypocrisies. His scatological humor and rough-hewn sensuality leave all modern standards of decency behind; these are physical, provocative, and wildly entertaining films, all extraordinarily designed by Dante Ferretti (Hugo) and featuring evocative music by Ennio Morricone (Days of Heaven).

The Decameron Pasolini weaves together stories from Giovanni Boccaccio's fourteenth-century moral tales in this picturesque free-for-all. The Decameron explores the delectations and dark corners of an earlier and, as the filmmaker saw it, less compromised time. Among the chief delights are a young man's exploits with a gang of grave robbers, some randy nuns who sin with a strapping gardener, and Pasolini's appearance as a pupil of the painter Giotto, at work on a massive fresco. One of the director's most popular films, The Decameron, trans­posed to Naples from Boccaccio's Florence, is a cutting takedown of the pieties surrounding religion and sex.

1971 111 minutesColorMonauralIn Italian with English subtitles1.85:1 aspect ratio

The Canterbury Tales Eight of Geoffrey Chaucer's lusty tales come to life on-screen in Pasolini's gutsy and delirious The Canterbury Tales, which was shot in England and offers a remarkably earthy re-creation of the medieval era. From the story of a nobleman struck blind after marrying a much younger and ultimately promiscuous bride to a climactic trip to a hell populated by friars and demons (surely one of the most outrageously conceived and realized sequences ever committed to film), this is an unendingly imaginative work of merry blasphemy, framed by Pasolini's portrayal of Chaucer himself.

1972 111 minutesColorMonauralIn Italian with English subtitles1.85:1 aspect ratio

Arabian Nights Pasolini traveled to Africa, India, and the Middle East to realize this ambitious cinematic treatment of a handful of the stories from the legendary The Thousand and One Nights. This is not the fairy-tale world of Scheherazade or Aladdin or Ali Baba—instead, the director focuses on the more erotic tales, ones of desire, betrayal, and atonement, framed by the story of a young man's quest to reconnect with his beloved slave girl. Full of lustrous sets and costumes and stunning location photography, Arabian Nights is a fierce and joyous exploration of human sensuality.

1974 130 minutesColorMonauralIn Italian with English subtitles1.85:1 aspect ratio
Walerian Borowczyk - Short Films and Animation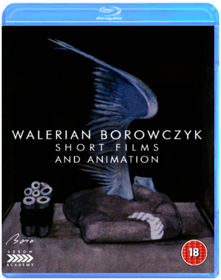 Walerian Borowczyk
United Kingdom released, Blu-Ray/Region A/B/C : it WILL NOT play on regular DVD player. You need Blu-Ray DVD player to view this Blu-Ray DVD: LANGUAGES: French ( Dolby Digital 2.0 ), French ( Dolby Linear PCM ), French ( Mono ), English ( Subtitles ), SPECIAL FEATURES: 2-DVD Set, Black & White, Blu-Ray & DVD Combo, Booklet, Documentary, Interactive Menu, Remastered, Scene Access, SYNOPSIS: For the first decade of his career, Walerian Borowczyk exclusively made short films, initially in his native Poland, but then mostly in France, where he settled permanently in the late 1950s. This disc includes the vast majority of the shorts that he made between 1959 and 1984, apart from ones that were originally intended to accompany specific features. Far from being prentice work or optional extras, the shorts include many of his greatest films, such as the cut-out Astronauts, the reverse-motion Renaissance and the extraordinary Angels Games, a one-off masterpiece of the macabre that would alone establish Borowczyk as one of the cinema s most innovative artists. In 1967, Borowczyk made his feature debut, a grotesque and surreal fantasy about the physically and temperamentally mismatched couple Mr & Mrs Kabal. Made with a tiny production team at a time when animated feature films were far scarcer than they are now, it s almost the polar opposite of a Disney film, with angular, mainly monochrome graphics bringing the Kabals universe to startlingly vivid life. Both this and all the short films are presented in brand new high-definition restorations from original 35mm elements. ...Walerian Borowczyk (Short Films & Animation Collection) ( Le concert de M. et Mme. Kabal (Concert of Mr. & Mrs. Kabal) / L'encyclopedie de grand-maman en
The Wicker Man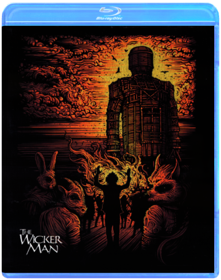 Robin Hardy
A police sergeant comes to a Scottish isle where a local lord presides over a sacrificial pagan cult.
Withnail and I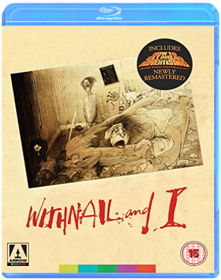 Bruce Robinson