3 Women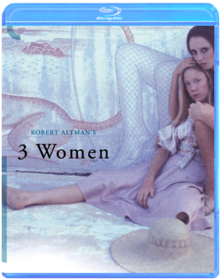 Robert Altman
And so I descend once more into the mysterious depths of "3 Women," a film that was imagined in a dream. Robert Altman's 1977 masterpiece tells the story of three women whose identities blur, shift and merge until finally, in an enigmatic last scene, they have formed a family, or perhaps have become one person. I have seen it many times, been through it twice in shot-by-shot analysis, and yet it always seems to be happening as I watch it. Recurring dreams are like that: We have had them before, but have not finished with them, and we return because they contain unsolved enigmas.

Shelley Duvall, Sissy Spacek and Janice Rule play the three women, who live in an apartment complex in the California desert. Duvall plays Millie Lammoreaux, who works as a therapist in a senior care center; Spacek plays Pinky Rose, who gets a job there and becomes Millie's roommate. Rule is Willie Hart, the pregnant wife of the building owner, who moves within a sad silence, holding herself apart from the others, and paints on the bottom of the pool godlike creatures, bizarre and fantastical men and women who menace one another.
There are men all around, but only one drifts drunkenly into focus. This is Edgar (Robert Fortier), Willie's husband, who speaks gruffly in a low, sardonic voice, and defines himself with guns, motorcycles and beer. He has an awkward jocular style based on his pose as a chivalrous gunslinger, but is a drunk and a lech and seems hardly able to see his wife. The other men, at work and around the pool in the evening, are objects of Millie's fascination, and she seems always in a state of preparing for dates and dinners that never happen.
In the opening scenes, the three women represent three roles that women often play. Willie is the mother, pregnant with sad knowledge, an earth goddess who drifts across the desert landscape in a world of her own. Millie is a chirpy consumerette who studies the women's magazines, "coordinates" her wardrobe by wearing yellows and whites, plans her meals by the time it takes to prepare them, and obsessively shares recipes. Pinky arrives in the movie unformed and childlike; she blows bubbles into her Coke through the straw, she impishly walks in step behind the twins who work at the senior center, she makes faces, she tells Millie "You're the most perfect person I've ever met."
The early passages of the film focus on Millie's relentlessly cheerful attempts to ingratiate herself with her neighbors and co-workers, who ignore her and then ridicule her among themselves. She dreams of dates with Tom, who presides over the grill at poolside dinners, and with the doctors in the hospital across the street from the senior center, but we cringe when she joins the doctors in their commissary for lunch and sits between two of them, who talk right through her. In a movie filled with mirrors, reflections and multiple images, Millie always seems to be primping, making minute adjustments to her clothes and hair, perfecting her makeup, admiring herself in reflection while no one else seems to quite see her.
Millie is ordered to show Pinky the ropes at work. Their dialogue in the scene is precise and exactly heard, the American idiom. Preparing to take her into the heated exercise pool, Millie asks Pinky, "What's wrong with you?" Pinky doesn't think anything is. "Well there has to be something wrong with you, or otherwise why would you be here?" Pinky finally figures out Millie is addressing her as a hypothetical patient, for purposes of demonstration. "Oooh, my head!" she says like a child. "Oooh, my legs hurt!" Later, she suddenly plunges underwater and Millie has to drag her up, looking around uneasily to see if anyone noticed.
There is water all through the movie. Altman says the opening shot represents the amniotic fluid surrounding a fetus. The second shot shows old people descending slowly into the exercise pool — returning to the water from where their lives began. A wavy line that drifts across the screen from time to time might be an umbilical cord. Willie's sinister images live at the bottom of the swimming pool, and at a crucial turning point Pinky jumps into the pool from the balcony, is knocked out, rescued, and taken to the hospital.
Altman says Ingmar Bergman's "Persona" was one of his influences, and we can see that in the way Pinky does secret things to hurt Millie, spies on her secrets, and eventually tries to absorb and steal her identity. "Persona" has a central moment of violence in which the film seems to break and the story must begin again, and Pinky's dive into the pool works in the same way, as a definitive tear in the structure of the film. It reassembles itself with Pinky in control. She wears Millie's clothes, uses her social security number, reads her diary. In an early scene, Millie assigned them each a twin bed, and now Pinky moves over and takes Millie's bed. Millie calls her "Pinky" and she explodes: "How many times do I have to tell you? My name's not Pinky! It's Mildred!"
Shelley Duvall's reaction shots during these developments are a study in unease. Millie knows something sinister is happening, but is confused and baffled by Pinky's behavior. Consider the strange scene in the hospital, when two visitors (John Cromwell and Ruth Nelson) appear and identify themselves as Pinky's parents. Pinky says she doesn't know them and has never seen them before. Certainly they look too old to be her parents (Cromwell was in his 90s when the film was made). Who, then, are they? Imposters? Grandparents or adoptive parents? We never really know. Pinky arrives in the desert without a past and essentially without an identity, and simply takes Millie's. And all the while, at a deeper, instinctive level, the Willie character exists beneath their consciousness and will eventually absorb them both.
I saw the film first at Cannes, where it won the best actress award for Duvall (she also later won the Los Angeles Film Critics' award, and Spacek won with the New York Film Critics Circle award). Altman told me the story came to him in a dream: "All complete. The story, the casting, everything." He wrote it down and tried to film it as he dreamed it. Like many dreams, it ends without concluding, and seems to shift toward deeper and more disturbing implications just before fading out. In his DVD commentary, Altman speculates about the film's meaning just as a viewer might, acknowledges that some aspects remain a mystery to him, and provides a startling possibility about the film's last shot. The camera pulls away from the house where the three women now live, and pans over to a pile of discarded tires. "If you were to ask me where I think Edgar is at the end of the film," Altman says, "I think he's buried under those tires."
But of course nothing concrete in the film supports that. No matter. The movie is whole and complete without being lucid and logical. It circles back on itself, Altman says. There are scenes of acute social observation, including the degrees of cruelty that Millie must endure, and details of specific behavior, as when Pinky squirts a cheese spread on crackers, and then spills a bottled shrimp cocktail on her dress. The senior center is run by a couple who seem to have traded genders; the doctor seems effeminate, and his female administrator seems masculine. Much is made of specifics: How to use the time clock, how to get off early on Fridays, how "we don't like the twins." Sometimes the details repeat as in a dream — the way Millie's yellow dresses always get caught in her car door, for example. Gerald Busby's ominous atonal score is a counterpoint to such daily events.
And against these realistic details Altman marshals the force of dreams. In dreams we test new identities, cast our friends in shifting roles, and find ourselves inexplicably at new jobs or in new places where the rules are explained but we never quite understand them. Here the dream is perhaps shared by all three women, each one imagining the other two, each one lacking what the others possess. As men rumble without consequence in the background, they feel their way through mystery toward each other, Willie with sad resignation, Pinky with avid emotional hunger, and Millie, poor Millie, because she knows not what else to do.

13 Conversations about One Thing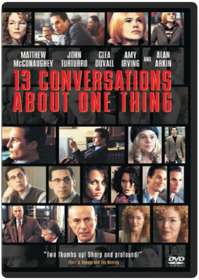 Jill Sprecher
Director Jill Sprecher's critically-acclaimed film assembles an all-star, ensemble cast in a fresh and whimsical look at the invisible, everyday and destiny-shaping miracles that we've come to call "fate." In five distinct New York tales, the lives of seemingly disparate characters - a public defender (Matthew McConaughey, Reign of Fire) whose life suddenly mirrors that of the criminals he prosecutes, a college professor (John Turturro, Mr. Deeds, Barton Fink) facing a poignant crossroads, an envious businessman (Alan Arkin, America's Sweethearts) seeking revenge on a compulsively cheerful co-worker, an optimistic cleaning woman (Clea Duvall, Girl, Interrupted) searching for miracles in theaftermath of a tragic accident and, lastly, a woman (Amy Irving, Traffic) forced to face her husband's infidelity due to an untimely return of a lost wallet - are interwoven to create a touching tapestry that's warmed the hearts of moviegoers and critics across the globe. Playful and poignant, 13 CON
127 Hours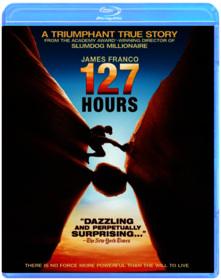 Danny Boyle
From Academy Award®-winning director Danny Boyle (Slumdog Millionaire) comes the powerfully uplifting true story of one man's struggle to survive against mountainous odds. Aron Ralston (James Franco) has a passion for all things outdoors. But when a falling boulder traps him in a remote Utah canyon, a thrill-seeker's adventure becomes the challenge of a lifetime. Over the next five days, Ralston embarks on a remarkable personal journey in which he relies on the memories of family and friends—as well as his own courage and ingenuity—to turn adversity into triumph!
2001: A Space Odyssey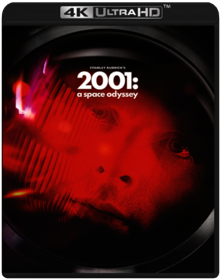 Stanley Kubrick
Adaptation.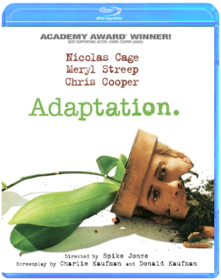 Spike Jonze
Director Spike Jonze delivers a stunningly original comedy that seamlessly blends fictional characters and situations with the lives of real people: obsessive orchid hunter John Laroche (Cooper), New Yorker journalist Susan Orlean (Streep), Hollywood screenwriter Charlie Kaufman (Cage), and his twin brother, Donald (also Cage). As Charlie struggles to adapt Orlean's best-selling book "The Orchid Thief," he writes himself into his own movie. The various stories crash into one another exploding into a wildly imaginative film. Adaptation, the year's most talked about movie, is at once a hilarious drama and a moving comedy.
The Age of Innocence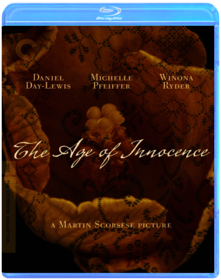 Martin Scorsese
No filmmaker captures the grandeur and energy of New York like Martin Scorsese. With this sumptuous romance, he meticulously adapted the work of another great New York artist, Edith Wharton, bringing to life her tragic novel of the cloistered world of Gilded Age Manhattan. THE AGE OF INNOCENCE tells the story of Newland Archer (Daniel Day-Lewis), whose engagement to an innocent socialite (Winona Ryder) binds him to the codes and rituals of his upbringing. But when her cousin (Michelle Pfeiffer) arrives in town on a wave of scandal after separating from her husband, she ignites passions in Newland he never knew existed. Swelling with exquisite period detail, this film is an alternately heartbreaking and satirical look at the brutality of old-world America.

DIRECTOR-APPROVED BLU-RAY SPECIAL EDITION FEATURES
- New, restored 4K digital transfer, approved by director Martin Scorsese, with 5.1 surround DTS-HD Master Audio soundtrack
- New interviews with Scorsese, coscreenwriter Jay Cocks, production designer Dante Ferretti, and costume designer Gabriella Pescucci
- INNOCENCE AND EXPERIENCE, a 1993 documentary on the making of the film
- Trailer
- PLUS: An essay by critic Geoffrey O'Brien
Alfred Hitchcock: The Masterpiece Collection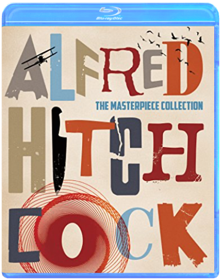 Alfred Hitchcock
Universally recognized as the Master of Suspense, the legendary Alfred Hitchcock directed some of cinema's most thrilling and unforgettable classics. Alfred Hitchcock: The Masterpiece Collection features 15 iconic films from the acclaimed director's illustrious career including Psycho, The Birds, Rear Window, Vertigo, North by Northwest and many more. Starring Hollywood favorites such as James Stewart, Cary Grant, Grace Kelly, Paul Newman, Janet Leigh, Anthony Perkins, Tippi Hedren, Sean Connery and Kim Novak, this definitive collection showcases a true cinematic master at his best. Featuring over 15 hours of insightful bonus features plus an exclusive collectible book, each film has been digitally restored from high resolution film elements for the ultimate Hitchcock experience.
Almost Famous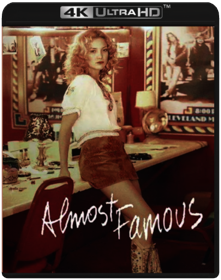 Cameron Crowe
Almost Famous (BD)
Amarcord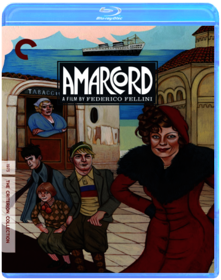 Federico Fellini
In his carnivalesque portrait of provincial Italy during the Fascist period, Federico Fellini satirizes his youth and turns daily life into a circus of social rituals, adolescent desires, male fantasies, and political repartee, all set to Nino Rota's classic, nostalgia-tinged score. The Academy Award-winning Amarcord was one of Fellini's most popular films and remains one of cinema's enduring treasures.
Apocalypse Now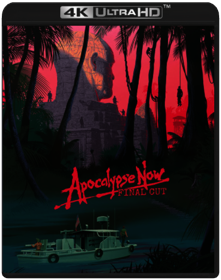 Francis Ford Coppola
Francis Ford Coppola's timeless classic comes to Blu-ray for the first time!

This 3-Disc Deluxe Edition includes Apocalypse Now and Apocalypse Now Redux in stunning new transfers supervised by Francis Ford Coppola - and presented for the first time in their original 2.35:1 theatrical aspect ratios. Also included is the feature-length making-of documentary Hearts of Darkness, presented in a new 1080p HD transfer.

Additional features include a 48-page collectible booklet with never-before-seen archives from the set, over 9 hours of bonus features, plus a storyboard gallery, image galleries, marketing archives and an original script excerpt from John Milius featuring hand-written notes from Coppola.
Apollo 13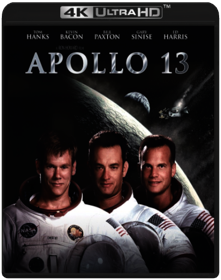 Ron Howard
Nominated for nine Academy Awards, including Best Picture, Apollo 13 is the inspiring and riveting story of the real-life space flight that gripped the nation and changed the world. It had been less than a year since man first walked on the moon, but as far as the American public was concerned, Apollo 13 was just another "routine" space flight - until these infamous words pierced the immense void of space: "Houston, we have a problem." Produced by Brian Grazer and directed by Ron Howard, Apollo 13 stars Tom Hanks, Kevin Bacon, Bill Paxton, Gary Sinise and Ed Harris in NASA's epic operation to save the lives of 3 astronauts battling to survive an ill-fated mission to the moon.
The Artist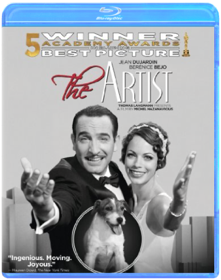 Michel Hazanavicius
Hollywood 1927. George Valentin (Academy Award Winner Jean Dujardin) is a silent movie superstar. The advent of the talkies will sound the death knell for his career and see him fall into oblivion. For young extra Peppy Miller (Berenice Bejo), it seems the sky's the limit - major movie stardom awaits. THE ARTIST tells the story of their interlinked destinies.
Auto Focus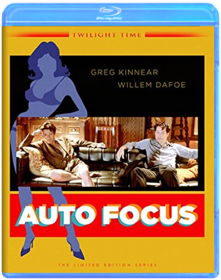 Paul Schrader
"A deep portrait of a shallow man, lonely and empty, going through the motions of having a good time...Greg Kinnear gives a creepy, brilliant performance."
- Roger Ebert, Chicago Sun-Times

"Gets to you like a low-grade fever, a malaise with no known antidote. When it was over, I wasn't sure if I needed a drink, a shower or a lifelong vow of chastity."
- A.O. Scott, The New York Times

Auto Focus (2002) is director Paul Schrader's "dramatized" biography of Bob Crane (Greg Kinnear, in a career-making performance), a TV sitcom star (Hogan's Heroes) who descended into sexual addiction, obsessed with recording his encounters with scores of women. Willem Dafoe co-stars as John Henry Carpenter, an electronics expert who encouraged and collaborated with Crane; he becomes a prime suspect after Crane is bludgeoned to death in an Arizona motel room.

LANGUAGE: English
VIDEO: 1080p High Definition / 1.85:1
AUDIO: English 5.1 DTS-HD MA / English 2.0 DTS-HD MA
SUBTITLES: English SDH
2002 / Color
106 MINUTES
RATED R Strong Sexuality, Nudity, Language, Some Drug Use and Violence

Special Features: Isolated Music Track / Audio Commentary with Director Paul Schrader / Audio Commentary with Actors Greg Kinnear and Willem Dafoe / Audio Commentary with Producers Scott Alexander and Larry Karaszewski, and Screenwriter Michael Gerbosi / Murder in Scottsdale / Making-of Featurette / 5 Deleted Scenes with Optional Director Commentary / Original and Redband Theatrical Trailers

Limited Edition of 3,000 Units
Autumn Sonata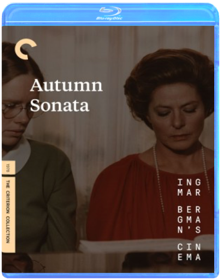 Ingmar Bergman
The Aviator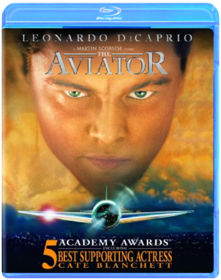 Martin Scorsese
Aviator, The (BD)
Babel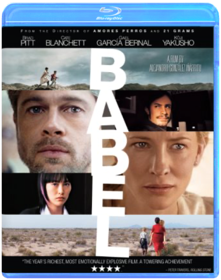 Alejandro González Iñárritu
In Babel, a tragic incident involving an American couple in Morocco sparks a chain of events for four families in different countries throughout the world. In the struggle to overcome isolation, fear, and displacement, each character discovers that it is family that ultimately provides solace.

In the remote sands of the Moroccan desert, a rifle shot rings out— detonating a chain of events that will link an American tourist couple's frantic struggle to survive, two Moroccan boys involved in an accidental crime, a nanny illegally crossing into Mexico with two American children, and a Japanese teen rebel whose father is sought by the police in Tokyo. Separated by clashing cultures and sprawling distances, each of these four disparate groups of people are nevertheless hurtling towards a shared destiny of isolation and grief. In the course of just a few days, they will each face the dizzying sensation of becoming profoundly lost – lost in the desert, lost to the world, lost to themselves – as they are pushed to the farthest edges of confusion and fear as well as to the very depths of connection and love.

In this mesmerizing, emotional film that was shot in three continents and four languages – and traverses both the deeply personal and the explosively political — acclaimed director Alejandro González Iñárritu (21 Grams, Amores Perros) explores with shattering realism the nature of the barriers that seem to separate humankind. In doing so, he evokes the ancient concept of Babel> and questions its modern day implications: the mistaken identities, misunderstandings and missed chances for communication that— though often unseen— drive our contemporary lives. Brad Pitt, Cate Blanchett, Gael García Bernal, Kôji Yakusho, Adriana Barraza and Rinko Kikuchi lead an international ensemble of actors and non-professional actors from Morocco, Tijuana and Tokyo, who enrich Babel's take on cultural diversity and enhance its powerful examination of the links and frontiers between and within us.
Bad Lieutenant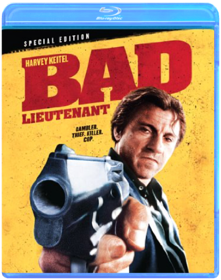 Abel Ferrara
Harvey Keitel is a nameless New York cop, hopelessly addicted to drugs, gambling, and sex. As he makes his way to various crime scenes, he is concerned only with taking bets from his fellow cops on the outcome of the ongoing National League playoffs. As his bad decisions drive him deeper into debt, his life becomes a surreal hell, with a constant intake of crack, coke, heroin and booze eroding what remains of his sanity. An investigation into the rape of a nun leads to his spiritual breakdown at the church crime scene, where he sees Jesus and the road to his salvation. This gutsy, highly original tale is one of Ferrara's most perfectly realized films and a pinnacle in the career of Keitel, whose performance transcends the screen in its sheer bravery.
Badlands
Terrence Malick
Badlands announced the arrival of a major talent: Terrence Malick (Days of Heaven). His impressionistic take on the notorious Charles Starkweather and Caril Ann Fugate killing spree of the late 1950s uses a serial-killer narrative as a springboard for an oblique teenage romance, lovingly and idiosyncratically enacted by Martin Sheen (Apocalypse Now) and Sissy Spacek (Carrie). The film also introduced many of the elements that would earn Malick his passionate following: the enigmatic approach to narrative and character, the unusual use of voice-over, the juxtaposition of human violence with natural beauty, the poetic investigation of American dreams and nightmares. This debut has spawned countless imitations, but none have equaled its strange sublimity.
Batman Begins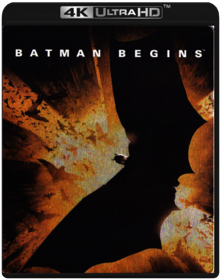 Christopher Nolan, Bob Kane
Before the Devil Knows You're Dead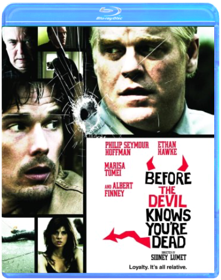 Sidney Lumet
Master filmmaker Sidney Lumet directs this absorbing suspense thriller about a family facing the worst enemy of all itself. Oscar®-winner Philip Seymour Hoffman plays Andy, an overextended broker who lures his younger brother, Hank (Ethan Hawke) into a larcenous scheme: the pair will rob a suburban mom-and-pop jewelry store that appears to be the quintessential easy target. The problem is, the store owners are Andy and Hank s actual mom and pop and, when the seemingly perfect crime goes awry, the damage lands right at their doorstep. Oscar-winner Marisa Tomei plays Andy s trophy wife, who is having a clandestine affair with Hank. The stellar cast also includes Albert Finney as the family patriarch who pursues justice at all costs, completely unaware that the culprits he is hunting are his own sons. A classy, classic heist-gone-wrong drama in the tradition of The Killing and Lumet s own The Anderson Tapes, BEFORE THE DEVIL KNOW YOU RE DEAD is smart enough to know that we often have the most to fear from those who are near and dear.
Being John Malkovich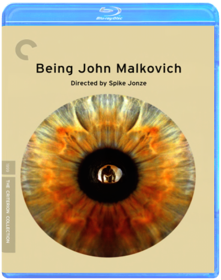 Spike Jonze
Have you ever wanted to be someone else? Or, more specifically, have you ever wanted to crawl through a portal hidden in an anonymous office building and thereby enter the cerebral cortex of John Malkovich for fifteen minutes before being spat out on the side of the New Jersey Turnpike? Then director Spike Jonze (Adaptation) and writer Charlie Kaufman (Eternal Sunshine of the Spotless Mind) have the movie for you. Melancholy marionettes, office drudgery, a frizzy-haired Cameron Diaz (There's Something About Mary) but that's not all! Surrealism, possession, John Cusack (Say Anything), a domesticated primate, Freud, Catherine Keener (Capote), non sequiturs, and absolutely no romance! But wait: get your Being John Malkovich now and we'll throw in emasculation, slapstick, Abelard and Heloise, and extra Malkovich, Malkovich, Malkovich.
Belle de Jour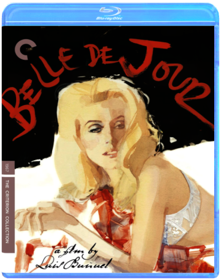 Luis Buñuel
The porcelain perfection of Catherine Deneuve (Repulsion) hides a cracked interior in the actress's most iconic role: Séverine, a chilly Paris housewife by night, a bordello prostitute by day. This surreal and erotic late-sixties daydream from provocateur for the ages Luis Buñuel (Viridiana) is an examination of desire and fetishistic pleasure (its characters' and its viewers'), as well as a gently absurdist take on contemporary social mores and class divisions. Fantasy and reality commingle in this burst of cinematic transgression, which was one of Buñuel's biggest hits.
The Birds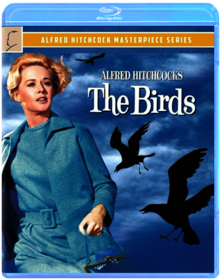 Alfred Hitchcock
A wealthy San Francisco socialite pursues a potential boyfriend to a small Northern California town that slowly takes a turn for the bizarre when birds of all kinds suddenly begin to attack people.
The Birds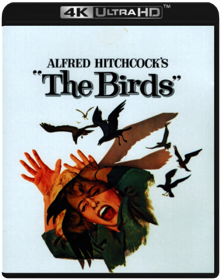 Alfred Hitchcock
Black Hawk down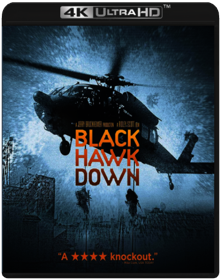 Ridley Scott
From acclaimed director Ridley Scott (Gladiator, Hannibal) and renowned producer Jerry Bruckheimer (Pearl Harbor, Armageddon) comes a gripping true story about bravery, camaradarie and the complex reality of war. Black Hawk Down stars an exceptional cast including Josh Hartnett (Pearl Harbor), Ewan McGregor (Moulin Rouge!), Tom Sizemore (Saving Private Ryan), Eric Bana (Chopper), William Fichtner (The Perfect Storm), Ewen Bremner (Snatch) and Sam Shepard (All The Pretty Horses). In 1993, an elite group of American Rangers and Delta Force soldiers are sent to Somalia on a critical mission to capture a violent warlord whose corrupt regime has led to the starvation of hundreds of thousands of Somalis. When the mission goes terribly wrong, the men find themselves outnumbered and literally fighting for their lives.
Blood Simple
Ethan Coen, Joel Coen
Blood Simple (The Criterion Collection) [Blu-ray] [Blu-ray] [2016]
Blow Out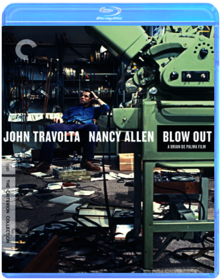 Brian De Palma
In the enthralling Blow Out, brilliantly crafted by Brian De Palma (Sisters, Carrie, Scarface), John Travolta (Saturday Night Fever, Pulp Fiction) gives one of his greatest performances, as Jack, a movie sound-effects man who believes he has accidentally recorded a political assassination. He enlists the help of Sally (played by Carrie's Nancy Allen), a possible eyewitness to the crime who may be in danger herself, to uncover the truth. With its jolting stylistic flourishes, intricate plot, profoundly felt characterizations, and gritty evocation of early-1980s Philadelphia, Blow Out is an American paranoia thriller unlike any other, as well as a devilish reflection on the act of moviemaking.
Boogie Nights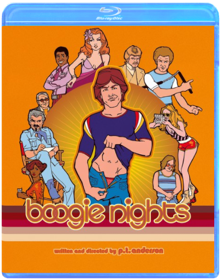 Paul Thomas Anderson
Boogie Nights (BD) (NL)
Das Boot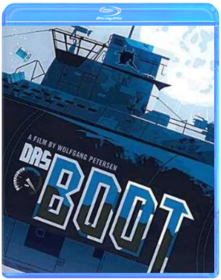 Wolfgang Petersen
It is 1942 and the German submarine fleet is heavily engaged in the so called "Battle of the Atlantic" to harass and destroy English shipping. With better escorts of the Destroyer Class, however, German U-Boats have begun to take heavy losses. Das Boot is the story of one such U-Boat crew, with the film examining how these submariners maintained their professionalism as soldiers, attempted to accomplish impossible missions, while all the time attempting to understand and obey the ideology of the government under which they served.
Born on the Fourth of July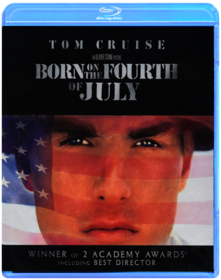 David Brenner, Joe Hutshing, Oliver Stone
Tom Cruise delivers a riveting and unforgettable portrayal of Vietnam veteran Ron Kovic in Oliver Stone's Academy Award-winning masterpiece Born on the Fourth of July. Based on a true story, the acclaimed film follows Kovic from a zealous teen who eagerly volunteered for the Vietnam War, to an embittered veteran paralyzed from the mid-chest down. Deeply in love with his country, Kovic returned to an environment vastly different from the one he left, and struggled before emerging as a brave new voice for the disenchanted.
Bound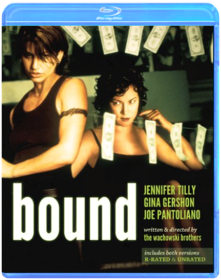 Andy Wachowski, Larry Wachowski
Corky, a lesbian ex con hired to work in an apartment as a plumber, meets neighbors Caesar, who launders money for the Mafia, and his girlfriend Violet. The two women have a love affair and decide to steal $2,000,000 that Caesar has in custody before he gives them back to Mafia boss Gino Marzone. Caesar is set up by the two scheming women as a scapegoat but things start to go wrong when he reacts in an unexpected way.
Breaking the Waves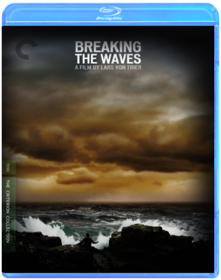 Lars von Trier
Lars von Trier (Antichrist) became an international sensation with this galvanizing realist fable about sex and spiritual transcendence. Emily Watson (Punch-Drunk Love) stuns, in an Oscar-nominated performance, as Bess, a simple, pious newlywed in a tiny Scottish village who gives herself up to a shocking form of martyrdom after her husband (Insomnia's Stellan Skarsg†rd) is paralyzed in an oil-rig accident. Breaking the Waves, both brazen and tender, profane and pure, is an examination of the expansiveness of faith and of its limits.
Bringing Out the Dead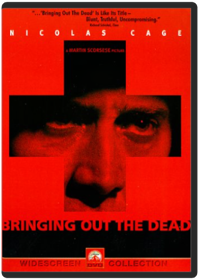 Martin Scorsese
Reuniting the "dream team" of director Martin Scorsese and screenwriter (and esteemed director in his own right) Paul Schrader—the men who brought you Taxi Driver and Raging Bull—Bringing Out the Dead provoked outrageously high expe
Broadcast News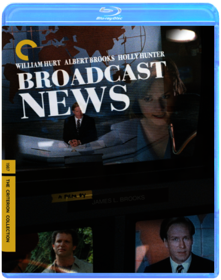 James L. Brooks
In the 1970s, the name James L. Brooks (The Mary Tyler Moore Show, Taxi, Terms of Endearment, The Simpsons) was synonymous with intelligent television comedy—his shows were insightful about work and love and always tapped into the zeitgeist. With his transition to film in the 1980s, he became a master Hollywood storyteller, and none of his films was more quintessentially Brooks than Broadcast News. This caustic inside look at the Washington news media stars Holly Hunter (Raising Arizona, The Piano), in her breakout role, as a feisty television producer torn between an ambitious yet dim anchorman (William Hurt) and her closest confidant, a cynical veteran reporter (Albert Brooks). Brooks's witty, gently prophetic entertainment is a captivating transmission from an era in which ideas on love and media were rapidly changing.
Bullitt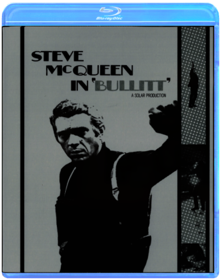 Peter Yates
Bullitt (BD)
Bully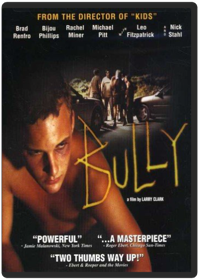 Larry Clark
A boy and a bully's girlfriend are tired of the constant abuse that they receive, so they conspire to murder the bully.
Casino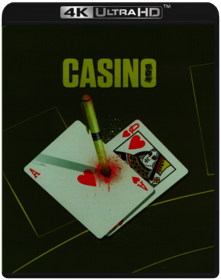 Martin Scorsese
Robert De Niro, Sharon Stone and Joe Pesci star in director Martin Scorsese's riveting look at how blind ambition, white-hot passion and 24-karat greed toppled an empire. Las Vegas, 1973, is the setting for this fact-based story about the Mob's multimillion-dollar casino operation, where fortunes and lives were made and lost with a roll of the dice.
Children of Men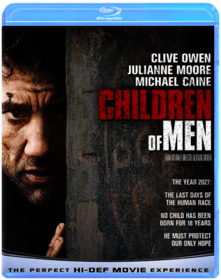 Alfonso Cuarón
Chimes at Midnight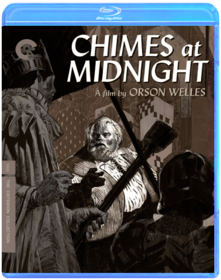 Orson Welles
The crowning achievement of Orson Welles's extraordinary film career, Chimes at Midnight was the culmination of the filmmaker s lifelong obsession with Shakespeare s ultimate rapscallion, Sir John Falstaff. Usually a comic supporting figure, Falstaff the loyal, often soused friend of King Henry IV s wayward son Prince Hal here becomes the focus: a robustly funny and ultimately tragic screen antihero played by Welles with looming, lumbering grace. Integrating elements from both Henry IV plays as well as Richard II, Henry V, and The Merry Wives of Windsor, Welles created a gritty and unorthodox Shakespeare film, one that he intended, he said, as a lament . . . for the death of Merrie England. Poetic, philosophical, and visceral with a kinetic centerpiece battle sequence that rivals anything else in the director s body of work Chimes at Midnight is as monumental as the figure at its heart.

BLU-RAY SPECIAL EDITION FEATURES
- New digital restoration, with uncompressed monaural soundtrack
- Audio commentary featuring film scholar James Naremore, author of The Magic World of Orson Welles
- New interview with actor Keith Baxter
- New interview with director Orson Welles s daughter Beatrice Welles, who appeared in the film at age seven
- New interview with actor and Welles biographer Simon Callow
- New interview with film historian Joseph McBride, author of What Ever Happened to Orson Welles?
- Interview with Welles while at work editing the film, from a 1965 episode of The Merv Griffin Show
- Trailer
Chinatown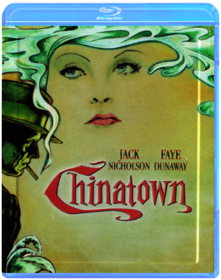 Roman Polanski
City of God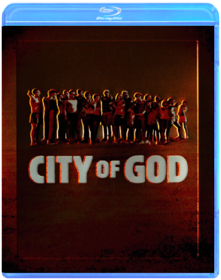 Fernando Meirelles, Katia Lund
Zavvi Exclusive Steelbook - Limited to 4000 laser etched, numbered copies. Celebrated with worldwide acclaim, this powerful true story of crime and redemption has won numerous awards around the globe. The streets of the world's most notorious slum, Rio de Janeiro's "City of God", are a place where combat photographers fear to tread, police rarely go and residents are lucky if they live to the age of 20. In the midst of the oppressive crime and violence, a frail and scared young boy will grow up to discover that he can view the harsh realities of his surroundings with a different eye: the eye of an artist. In the face of a professional photographer becomes a window into his world and ultimately his way out.
Close Encounters of the Third Kind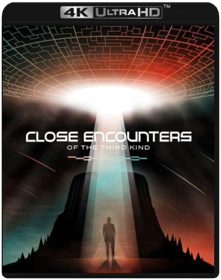 Steven Spielberg
Celebrate the 40th anniversary of Steven Spielberg's sci-fi blockbuster, now fully restored in 4K. Richard Dreyfuss stars as cable worker Roy Neary, who experiences a close encounter of the first kind - witnessing UFOs soaring across the sky. Meanwhile, government agents have close encounters of the second kind - discovering physical evidence of extraterrestrial visitors in the form of a lost fighter aircraft from World War II and a stranded military ship that disappeared decades earlier only to suddenly reappear in an unusual place. Roy and the agents follow the clues that have drawn them to reach a site where they will have a close encounter of the third kind - contact.
Cloud Atlas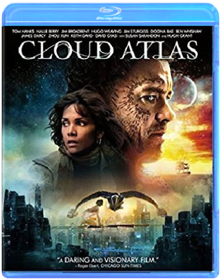 David Mitchell, Lana Wachowski, Andy Wachowski, Tom Tykwer
The Cook, the Thief, His Wife, and Her Lover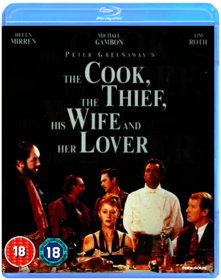 Peter Greenaway
GET MONEY INCORPORATED PRESENTS THE COOK, THE THIEF, HIS WIFE AND HER LOVER DVD MINT CONDITION DVD RARE AND HARD TO FIND IN THIS CONDITION!! SAME DAY SHIPPING IF PURCHASED BEFORE 5 PM ALL SALES ARE FINAL NO EXCHANGES NO RETURNS NO REFUNDS CHECK OUT ALL OF OUR RARE BLU RAYS, DVDS AND MORE!
Cool Hand Luke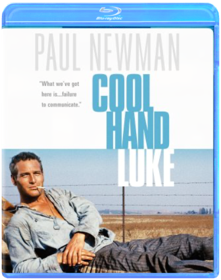 Stuart Rosenberg
A defiant chain-gang prisoner suffers a "failure to communicate" in this searing drama. Paul Newman Shines in the title role, George Kennedy as his sidekick won an Oscar(R). Year: 1967 Director: Stuart Rosenberg Starring: Paul Newman, George Kennedy, J.D. Cannon
Cries and Whispers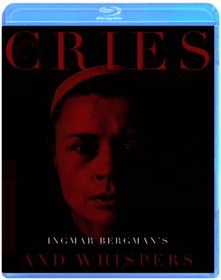 Ingmar Bergman
Crumb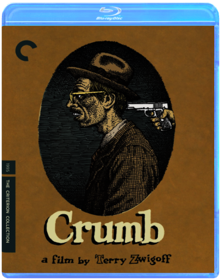 Terry Zwigoff
Terry Zwigoff's landmark 1995 film is an intimate documentary portrait of underground artist Robert Crumb, whose unique drawing style and sexually and racially provocative subject matter have made him a household name in popular American art. Zwigoff candidly and colorfully delves into the details of Crumb's incredible career, as well as his past, including his family of reclusive eccentrics, some of the most remarkable people you'll ever see on-screen. At once a profound biographical portrait, a riotous examination of a man's controversial art, and a devastating look at a troubled family, Crumb is a genuine American original.
The Dark Knight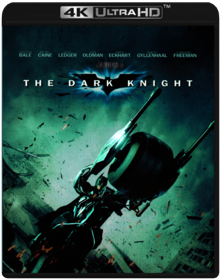 Christopher Nolan
Days of Heaven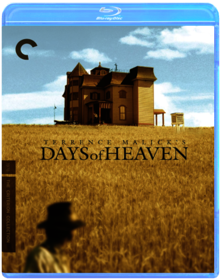 Terrence Malick
One-of-a-kind filmmaker-philosopher Terrence Malick has made some of the most visually arresting movies in history, and his glorious period tragedy Days of Heaven, featuring Oscar-winning cinematography by Nestor Almendros, stands out among them. A Chicago steelworker (Richard Gere) accidentally kills his supervisor, and he, his girlfriend (Brooke Adams), and his little sister (Linda Mans) flee to the Texas Panhandle, where they find work harvesting in the wheat fields of a wealthy farmer (Sam Shepard). A love triangle, a swarm of locusts, a hellish fire—Malick captures it all with dreamlike authenticity, creating at once a timeless American idyll and a gritty evocation of turn-of-the-century labor.

Stills from Days of Heaven
The Deer Hunter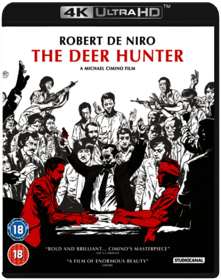 Peter Zinner, Michael Cimino
Winner of five Academy Awards®, including Best Picture and Best Director, and one of AFI's Top 100 Films of All Time, The Deer Hunter follows a group of Pennsylvania steelworkers from their blue-collar lives, hunting in the woods of the Alleghenies, to the hells of Southeast Asia during the Vietnam War. Academy Award® winners Robert De Niro and Christopher Walken star in this unforgettable saga of friendship and courage. Experience the brutality of war and the depths of emotional strain on the human spirit in this extraordinarily powerful film classic.
The Departed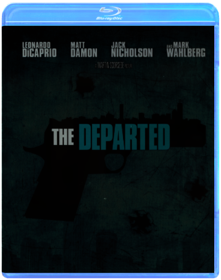 Martin Scorsese
Departed, The (BD)
Dick Tracy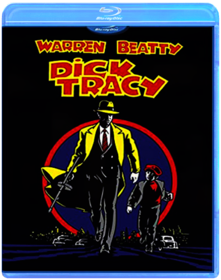 Warren Beatty
On Blu-ray for the very first time — and with new digital restoration — the visually bold and striking DICK TACY packs a wallop with picture and sound as sharp as Tracy's jaw. Imaginative performances color this extraordinary action flick directed by and starring Orscar(R) winner Warren Beatty (Best Director, REDS, 1981), Grammy winning singer Madonna, Oscar nominee Al Pacino (Best Supporting Actor, DICK TRACY, 1990) and Oscar winner Dustin Hoffman (Best Actor, RAIN MAN, 1988). When gang lord Big Boy Caprice unites the town's racketeers and gangsters, police detective Dick Tracy devotes his career to foiling the entire bunch of bad guys. Complete with richly evocative music — including Stephen Sondheim's Academy Award(R)-winning "Sooner or Later (I Always Get My Man)" (Best Original Song, 1990), DICK TRACY is a stunner in Hi-Def Blu-ray.
The Dreamers
Bernardo Bertolucci
Eastern Promises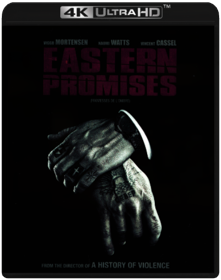 David Cronenberg
Viggo Mortensen and Academy Award® nominee Naomi Watts star in this electrifying thriller from critically acclaimed director David Cronenberg (A History of Violence). Criminal mastermind Nikolai (Mortensen) finds his ties to a notorious crime family shaken when he crosses paths with Anna (Watts), a midwife who has accidentally uncovered evidence against them. Their unusual relationship sets off an unstoppable chain of murder, mystery and deception in the explosive film critics are calling "provocative and engrossing" (Claudia Puig, USA Today).
Easy Rider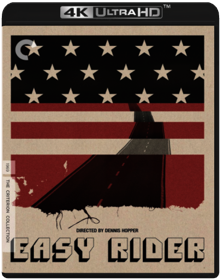 Dennis Hopper
The Exorcist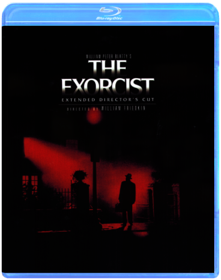 William Friedkin
Controversial and popular from the moment it opened, The Exorcist marks its historic Blu-ray premiere in a 2-Disc Edition featuring Stunning Hi-Def Presentations of the Original 1973 Theatrical Version and the 2000 Extended Director's Cut. The frightening and realistic tale of an innocent girl inhabited by a terrifying entity, her mother's frantic resolve to save her and two priests—one doubt-ridden, the other a rock of faith—joined in battling ultimate evil always leaves viewers breathless. This greatest supernatural thriller of all time astonishes and unsettles like no other movie.
Exotica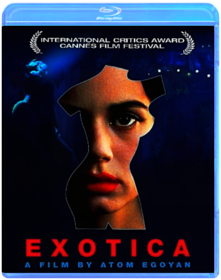 Atom Egoyan
Import Blu-ray/Region All pressing. Includes a Region 1 DVD pressing. Forbidden desires and dangerous intrigue generate sizzling heat in this erotic thriller! At a sexy strip club called Exotica, three strangers an obsessive man, an erotic table dancer, and the club's mysterious D.J., share much more than is apparent at first glance! As their secret passions grow, they become more deeply entangled in an inescapable web of jealousy, deceit, and revenge! #the powerfully seductive hit EXOTICA is gripping entertainment - you won't be able to take your eyes off it!
The Fall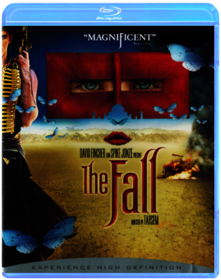 Tarsem Singh
From the director of The Cell comes a visually stunning epic fantasy about a bedridden man who entertains a curious little girl by telling her a fantastical story of exotic heroes and far off places which reflects his state of mind. The central story takes place in a remote 1920's hospital where a small girl named Alexandria (Catinca Untaru) is recovering from a severe looking shoulder injury incurred in a fall while trying to pick oranges. One day she happens to meet Roy (Lee Pace) - a stunt or "gag" man for the "flickers" or moving pictures- who seems to have injured himself out of a future in a particularly reckless stunt, even for those times. He is a clearly unhappy man who- through his own carelessness- unwittingly leads Alexandria to believe that he intends to entertain her with a lavish, epic story of exotic heroes and far off places. As the stuntman's health reaches to the point of peril - so does the story he is telling her...with potentially fatal consequences.
Family Plot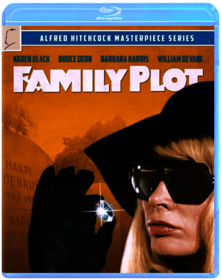 Alfred Hitchcock
When a wealthy woman unwittingly hires a con man and a phoney psychic to find her missing heir, the results are diabolically funny in Alfred Hitchcock's tongue-in-cheek mystery thriller.
Fanny and Alexander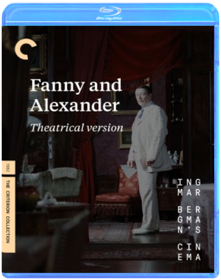 Ingmar Bergman
Through the eyes of ten-year-old Alexander, we witness the delights and conflicts of the Ekdahl family, a sprawling bourgeois clan in turn-of-the-twentieth-century Sweden. Ingmar Bergman intended Fanny and Alexander as his swan song, and it is the director's warmest and most autobiographical film, an Academy Award–winning triumph that combines his trademark melancholy and emotional intensity with immense joy and sensuality. Bergman described Fanny and Alexander as "the sum total of my life as a filmmaker."
Fargo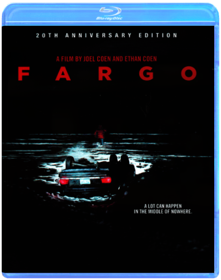 Joel Coen, Ethan Coen
In this seven-time Oscar-nominated film, things go terribly awry when small-time Minnesota car salesman Jerry Lundegaard (William H. Macy) hires two thugs (Steve Buscemi and Peter Stormare) to kidnap his wife so he can collect the ransom from his wealthy father-in-law. Once people start dying, the very chipper and very pregnant Police Chief Marge Gunderson (Frances McDormand) takes the case. Is she up for this challenge? You betcha.
Fascination
Jean Rollin
The masterpiece of renowned French filmmaker Jean Rollin, FASCINATION follows a swaggering thief who hides out in a lavish chateau, holding the occupants at gunpoint. When night falls, he realizes that these two maids are not only deadlier than he imagined, but are gatekeepers to a ring of women with a thirst for blood.

BONUS FEATURES: Original Theatrical French Trailer, Deleted Sex Scenes (16 min), Short Subject Documentary: ''Virgins & Vampires'' (24 min), Trailers for The Nude Vampire, Lips of Blood, Shiver of the Vampires & The Iron Rose.
Fellini Satyricon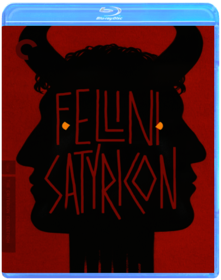 Federico Fellini
Federico Fellini's career achieved new levels of eccentricity and brilliance with this remarkable, controversial, extremely loose adaptation of Petronius's classical Roman satire, written during the reign of Nero. An episodic barrage of sexual licentiousness, godless violence, and eye-catching grotesquerie, Fellini Satyricon follows the exploits of two pansexual young men—the handsome scholar Encolpius and his vulgar, insatiably lusty friend Ascyltus—as they move through a landscape of free-form pagan excess. Creating apparent chaos with exquisite control, Fellini constructs a weird old world that feels like science fiction.
Femme Fatale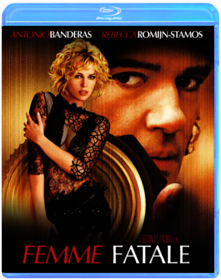 Brian De Palma
Femme Fatale is a contemporary film noir about an alluring seductress (Rebecca Romijn-Stamos) suddenly exposed to the world — and her enemies — by a voyeuristic photographer (Antonio Banderas) who becomes ensnared in her surreal quest for revenge.
Finding Nemo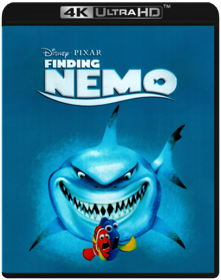 Andrew Stanton
Sea it like never before! For the first time ever, through the magic of Blu-ray and Blu-ray 3D, fully immerse yourself in the stunning underwater world of Disney/Pixar's FINDING NEMO! From the creators of TOY STORY and MONSTERS, INC., this critically acclaimed and heartwarming tale splashes off the screen with brilliant digital picture, high definition sound and breathtaking bonus features that transport you beyond your imagination. In the depths of the Great Barrier Reef, Marlin (Albert Brooks), an overly protective clownfish, embarks on a daring rescue mission when his beloved son, Nemo, gets scooped up by a diver. With his unforgettable friend Dory (Ellen DeGeneres) by his side, Marlin encounters an ocean full of memorable comedic characters on his momentous journey — to find Nemo. Bring home the humor and heartfelt emotion of the epic adventure that captured the Academy Award for "Best Animated Feature Film" (2003) — now more awesome than ever on Disney Blu-ray!
A Fish Called Wanda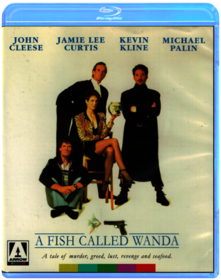 John Cleese, Charles Crichton
NOTICE: Polish Release, cover may contain Polish text/markings. The disk has English audio.
Frailty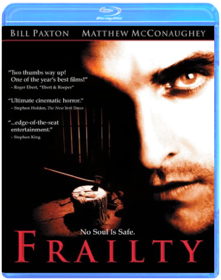 Bill Paxton
Years after terrorizing a small Texas community, the God's Hand Killer has returned - leaving in his wake a perplexing trail of fear and death. Convinced that he knows the killer's identity, Fenton Meiks shows up at FBI Headquarters, intent on putting an end to the murderous rampage and relieving his conscience of his family's sinister secrets.
The French Connection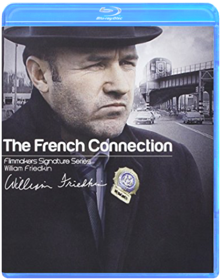 William Friedkin
Popeye Doyle and Buddy Russo get wind of a big shipment of Heroin and begin a tail of the suspects; and their French Connection; two French nationals who are the european link. As money troubles begin for the hoods they decide to kill Popeye and Buddy to give them enough room to bring in the Heroin. A combination of police procedural and action/car chase.
Frenzy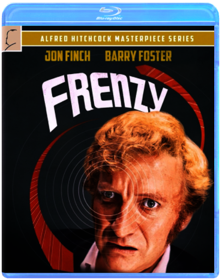 Alfred Hitchcock
In modern-day London, a sex criminal known as the Necktie Murderer has the police on alert, and in typical Hitchcock fashion, the trail is leading to an innocent man, who must now elude the law and prove his innocence by finding the real murderer.
Ghost World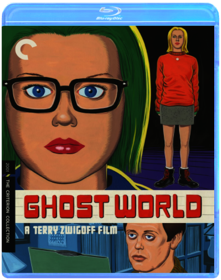 Terry Zwigoff
The Ghost Writer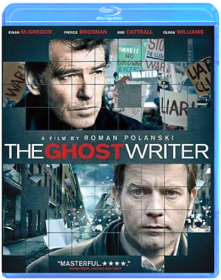 Roman Polanski
The Girl with the Dragon Tattoo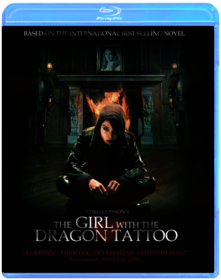 Niels Arden Oplev
The Girl with the Dragon Tattoo, The Girl Who Played with Fire & The Girl Who Kicked the Hornets Nest.
Godfather Collection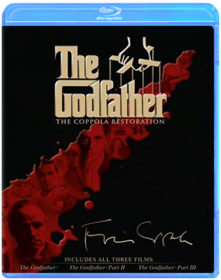 Francis Ford Coppola
THE GODFATHER: Popularly viewed as one of the best American films ever made, the multi-generational crime saga The Godfather (1972) is a touchstone of cinema: one of the most widely imitated, quoted, and lampooned movies of all time. Marlon Brando and Al Pacino star as Vito Corleone and his youngest son, Michael, respectively. It is the late 1940s in New York and Corleone is, in the parlance of organized crime, a "godfather" or "don," the head of a Mafia family. Michael, a free thinker who defied his father by enlisting in the Marines to fight in World War II, has returned a captain and a war hero. Having long ago rejected the family business, Michael shows up at the wedding of his sister, Connie (Talia Shire), with his non-Italian girlfriend, Kay (Diane Keaton), who learns for the first time about the family "business." A few months later at Christmas time, the don barely survives being shot by gunmen in the employ of a drug-trafficking rival whose request for aid from the Corleones' political connections was rejected. After saving his father from a second assassination attempt, Michael persuades his hotheaded eldest brother, Sonny (James Caan), and family advisors Tom Hagen (Robert Duvall) and Sal Tessio (Abe Vigoda) that he should be the one to exact revenge on the men responsible. After murdering a corrupt police captain and the drug trafficker, Michael hides out in Sicily while a gang war erupts at home. Falling in love with a local girl, Michael marries her, but she is later slain by Corleone enemies in an attempt on Michael's life. Sonny is also butchered, having been betrayed by Connie's husband. As Michael returns home and convinces Kay to marry him, his father recovers and makes peace with his rivals, realizing that another powerful don was pulling the strings behind the narcotics endeavor that began the gang warfare. Once Michael has been groomed as the new don, he leads the family to a new era of prosperity, then launches a campaign of murderous revenge against those who once tried to wipe out the Corleones, consolidating his family's power and completing his own moral downfall. Nominated for 11 Academy Awards and winning for Best Picture, Best Actor (Marlon Brando), and Best Adapted Screenplay, The Godfather was followed by a pair of sequels.

THE GODFATHER PART II: This brilliant companion piece to the original The Godfather continues the saga of two generations of successive power within the Corleone family. Coppola tells two stories in Part II: the roots and rise of a young Don Vito, played with uncanny ability by Robert De Niro, and the ascension of Michael (Al Pacino) as the new Don. Reassembling many of the talents who helped make The Godfather, Coppola has produced a movie of staggering magnitude and vision, and undeniably the best sequel ever made. Robert De Niro won an Oscar®; the film received six Academy Awards, including Best Picture of 1974.

THE GODFATHER PART III: One of the greatest sagas in movie history continues! In this third film in the epic Corleone trilogy, Al Pacino reprises the role of powerful family leader Michael Corleone. Now in his 60's, Michael is dominated by two passions: freeing his family from crime and finding a suitable successor. That successor could be fiery Vincent (Andy Garcia)... but he may also be the spark that turns Michael's hope of business legitimacy into an inferno of mob violence. Francis Ford Coppola directs Pacino, Garcia, Diane Keaton, Talia Shire, Eli Wallach, Sofia Coppola, Joe Montegna and others in this exciting, long-awaited film that masterfully explores the themes of power, tradition, revenge and love. Seven Academy Award® nominations, including Best Picture.
Gomorrah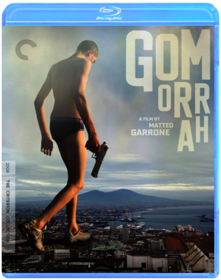 Matteo Garrone
Matteo Garrone's Gomorrah is a stark, shocking vision of contemporary gangsterdom, and one of cinema's most authentic depictions of organized crime. In this tour de force adaptation of undercover Italian reporter Roberto Saviano's best-selling exposé of Naples' Mafia underworld (known as the Camorra), Garrone links five disparate tales in which men and children are caught up in a corrupt system that extends from the housing projects to the world of haute couture. Filmed with an exquisite detachment interrupted by bursts of violence, Gomorrah is a shattering, socially engaged true-crime story from a major new voice in Italian cinema.

Stills from Gomorrah (Click for larger image)
Good Morning, Vietnam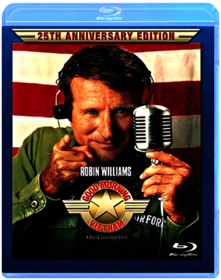 Barry Levinson, Peter Sova
For the first time in stunning Blu-ray High Definition, Academy Award(R) winner Robin Williams (Best Supporting Actor, GOOD WILL HUNTING, 1997) delivers a tour-de-force performance in the 25th Anniversary Edition of the hit comedy GOOD MORNING, VIETNAM! Enjoy the unsurpassed digital sound quality of Blu-ray Hi-Def as military deejay Adrian Cronauer (Williams) spins a red-hot soundtrack of '60s hits. His sidesplitting comedy and rapid-fire wit make him a hero to the troops, but quickly get him in hot water with his by-the-book superiors. Featuring a behind-the-scenes look at Williams's hilarious radio monologues, GOOD MORNING, VIETNAM remains the quintessential Robin Williams comedy.
Good Night, and Good Luck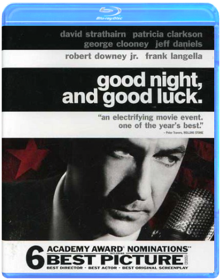 Stephen Mirrione, George Clooney
"Good Night, And, Good Luck." takes place during the early days of broadcast journalism in 1950's America. It chronicles the real-life conflict between television newsman Edward R. Murrow and Senator Joseph McCarthy and the House Un-American Activities Committee. With a desire to report the facts and enlighten the public, Murrow, and his dedicated staff - headed by his producer Fred Friendly and Joe Wershba in the CBS newsroom - defy corporate and sponsorship pressures to examine the lies and scaremongering tactics perpetrated by McCarthy during his communist 'witch-hunts'. A very public feud develops when the Senator responds by accusing the anchor of being a communist. In this climate of fear and reprisal, the CBS crew carries on and their tenacity will prove historic and monumental.

DVD Features:
Audio Commentary:with George Clooney and Grant Heslov
Documentary:Good Night, and Good Luck companion piece
Theatrical Trailer
Goodfellas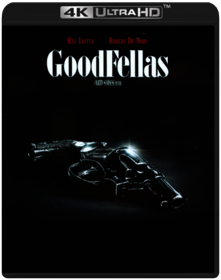 Martin Scorsese
Gosford Park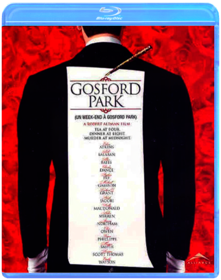 Robert Altman
Import Blu-Ray/Region A Pressing... The Academy Award winner for Best Original Screenplay, Gosford Park is a whodunit as only director Robert Altman could do it. As a hunting party gathers at the country estate, no one is aware that before the weekend is over, someone will be murdered - twice! The police are baffled but the all-seeing, all-hearing servants know that almost everyone had a motive. This critically-acclaimed murder mystery features a who's who of celebrated actors. With a diverse cast of characters - all with something to hide - it'll keep you guessing right to the surprising end. Gosford Park proves that murder can be such an inconvenience.
Hair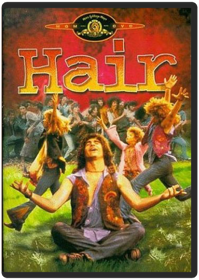 Milos Forman
Brimming with the energy, passion and music that rocked a nation, Hair is an entertaining and powerful tribute to the turbulent spirit of the '60s. Brilliantly recreated by OscarÂ(r)-winning* director Milos Forman and screenwriter Michael Weller (Ragtime), this vibrant screen version of the Broadway phenomenon ranks "among the best film musicals" (The Hollywood Reporter)! Fresh from the farm, Claude Bukowski (John Savage, The Thin Red Line) arrives in New York City for a date with the Army Induction Board, only to walk into a hippie "happening" inCentral Park and fall in love with the beautiful Shelia (Beverly D'Angelo, American History X). Befriended by the hippies' pacifist leader, Berger (Treat Williams, Mulholland Falls), and urged to crash a formal party in order to declare his love for Shelia, Claude begins an adventure that lands him in jail, Central Park Lake and, finally, in the army. But Berger's final effort to save Claude from Vietnam sets in motion a bizarre twist of fate with shocking consequences. *1975: One Flew Over the Cuckoo's Nest; 1984: Amadeus
Halloween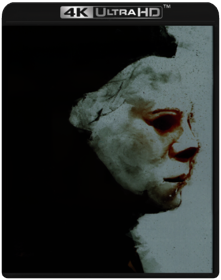 John Carpenter
Jamie Lee Curtis, Donald Pleasence. Directed by John Carpenter. In this horror classic, an escaped psychotic murderer who killed his sister on Halloween is about to relive his crime. 1978/color/92 min/R.
Happiness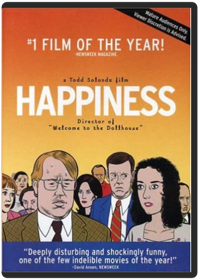 Todd Solondz
This animated feature film DVD is for matrure audiences on ly. It features widescreen, Dolby Surround, is digitally ma stered,, with interactive menus, scene access, cast & crew information, & Spanish, English, & French subtitles.
High Fidelity
Stephen Frears
From the guys who brought you GROSSE POINTE BLANK comes the absolutely hilarious HIGH FIDELITY. John Cusack (BEING JOHN MALKOVICH) stars as Rob Gordon, the owner of a semi-failing record store located on one of the back streets of Chicago. He sells music the old-fashioned way — on vinyl, with two wacky clerks, the hysterically funny rock snob Barry (Jack Black) and the more quietly opinionated underachiever Dick (Todd Luiso). But Rob's business isn't the only thing in his life that's floundering — his needle skips the love groove when his longtime girlfriend Laura (newcomer Iben Hjejle) walks out on him. And this forces him to examine his past failed attempts at romance the only way he knows how! For a rocking fun time, give HIGH FIDELITY a spin. It's sure to make your all-time top five list for comedies — with a bullet.
The Ice Storm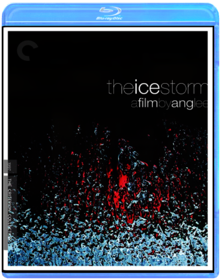 Ang Lee
Suburban Connecticut, 1973. While Richard Nixon's "I am not a crook" speech drones from the TV, the Hood and Carver families try to navigate a Thanksgiving break simmering with unspoken resentment, sexual tension, and cultural confusion. With clarity, subtlety, and a dose of wicked humor, Academy Award–winning director Ang Lee (Life of Pi) renders Rick Moody's acclaimed novel of upper-middle-class American malaise as a trenchant, tragic cinematic portrait of lost souls. Featuring a tremendous cast of established actors (Kevin Kline, Joan Allen, Sigourney Weaver) and rising stars (Tobey Maguire, Christina Ricci, Elijah Wood, Katie Holmes) THE ICE STORM is among the finest films of the 1990s.
In Bruges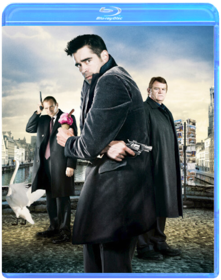 Martin McDonagh
Colin Farrell and Academy Award® nominee Ralph Fiennes star in this edgy, action-packed comedy filled with thrilling chases, spectacular shoot-outs and an explosive ending you won't want to miss! Hit men Ray (Farrell) and Ken (Brendan Gleeson, Harry Potter) have been ordered to cool their heels in the storybook city of Bruges (it's in Belgium) after finishing a big job. But since hit men make the worst tourists, they soon find themselves in a life-and-death struggle of comic proportions against one very angry crime boss (Fiennes)! Get ready for the outrageous and unpredictable fun you will have In Bruges, the movie critics are calling "wildly entertaining" (Stephen Rebello, Playboy).
In Cold Blood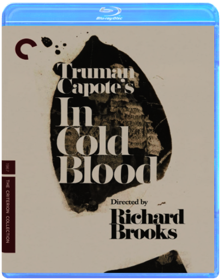 Richard Brooks
In Cold Blood is the powerful, true story of a callous murder, based upon the best-selling novel by Truman Capote. A prosperous and respected Kansas farmer, his wife and his two teenage children are wantonly and brutally slaughtered. The murderers are two mindless ex-convict drifters: Perry Smith (Robert Blake) and Dick Hickock (Scott Wilson). Neither of the men are sane enough to regret their crime. The story penetrates the inner workings of the criminals minds as it follows their purposeless meandering through Mexico and the United States in evasion of the law. After more than a year of wandering, the hunted men are finally caught, tried and in a dramatic conclusion condemned to hang.
Inception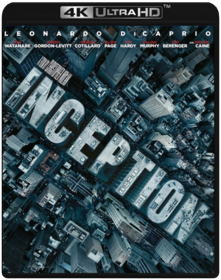 Christopher Nolan
Inglourious Basterds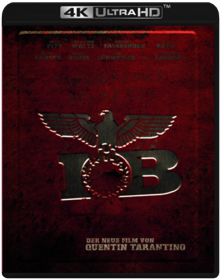 Quentin Tarantino
Brad Pitt takes no prisoners in Quentin Tarantino's high-octane WWII revenge fantasy Inglourious Basterds. As war rages in Europe, a Nazi-scalping squad of American soldiers, known to their enemy as "The Basterds," is on a daring mission to take down the leaders of the Third Reich. Bursting with "action, hair-trigger suspense and a machine-gun spray of killer dialogue" (Peter Travers, Rolling Stone), Inglourious Basterds is "another Tarantino masterpiece" (Jake Hamilton, CBS-TV)!
Iron Man
Jon Farvreau
Suit up for action with Robert Downey Jr. in the ultimate adventure movie you've been waiting for, Iron Man! When jet-setting genius-industrialist Tony Stark is captured in enemy territory, he builds a high-tech suit of armor to escape. Now, he's on a mission to save the world as a hero who's built, not born, to be unlike any other. Co-starring Gwyneth Paltrow, Terrence Howard and Jeff Bridges, it's a fantastic, high-flying journey that is "hugely entertaining" (Joe Morgenstern, The Wall Street Journal).
Jackie Brown
Quentin Tarantino
What do a stewardess, a gunrunner, a bailbondsman, an ex-con, a federal agent, and a beach bunny have in common? They're all chasing a half million dollars in cash! The question in this Tarantino hit is who's playing who and who will walk away with the goods?
Jaws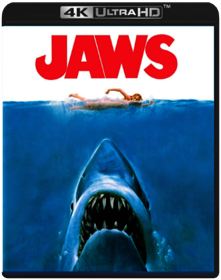 Steven Spielberg
Directed by Academy Award® winner Steven Spielberg, Jaws set the standard for edge-of-your-seat suspense quickly becoming a cultural phenomenon and forever changing the movie industry. When the seaside community of Amity finds itself under attack by a dangerous great white shark, the town's chief of police (Roy Scheider), a young marine biologist (Richard Dreyfuss) and a grizzled shark hunter (Robert Shaw) embark on a desperate quest to destroy the beast before it strikes again. Featuring an unforgettable score that evokes pure terror, Jaws remains one of the most influential and gripping adventures in motion picture history.
JFK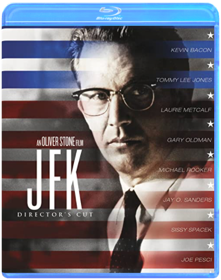 Oliver Stone
Jfk (Special Edition Director's
Kalifornia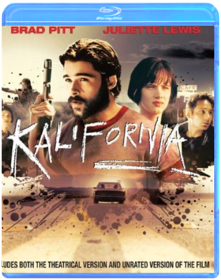 Dominic Sena
Excitement, adventure and unimaginable terror await on the road to Kalifornia. "Brad Pitt is outstanding" (Rolling Stone) and "Juliette Lewis is utterly, heartbreakingly convincing" (Boxoffice) in this chilling psychological thriller co-starring David Duchovny and Michelle Forbes. When urban intellectuals Brian (Duchovny) and Carrie (Forbes) set out on a cross-country trip to research a book about serial killers, they share the ride with a couple they barely know, Early Grace (Pitt) and his girlfriend, Adele (Lewis). Locked in a car hurtling westward, the four travelers struggle to find some common ground. But when they finally do connect, Early's violent nature abruptly emerges, and the terrified Brian and Carrie realize that they don't need to go very farto learn about ruthless killers...because they're already face to face with one!
Kill Bill - Volume 1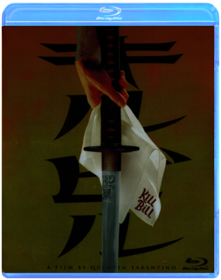 Quentin Tarantino
UPC:786936715545
DESCRIPTION: Kill Bill: Volume 1, the critically acclaimed film from groundbreaking writer and director Quentin Tarantino (Pulp Fiction, Jackie Brown), now packs even more of a punch in high definition on Blu-ray disc! Uma Thurman (Pulp Fiction), Lucy Liu (Charlie s Angels, Chicago) and Vivica A. Fox (Two Can Play That Game) star in this astonishing, action-packed motion picture about brutal betrayal and an epic vendetta. Four years after taking a bullet in the head at her own wedding, The Bride (Thurman) emerges from a coma and decides it s time for payback...with a vengeance! Determined to finish the kill-or-be-killed fight she didn t start, she hunts down her former boss, Bill (David Carradine), and the deadly squad of international assassins who perpetrated the bloody attack. END
Kill Bill - Volume 2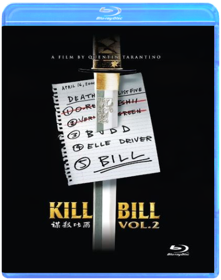 Quentin Tarantino
UPC:786936767148
DESCRIPTION:Kill Bill: Volume 2 is the must-see movie event that completes the action-packed quest for revenge begun by The Bride! Having already crossed two names from her Death List, The Bride is back with a vengeance and taking aim at Budd (Michael Madsen) and Elle Driver (Daryl Hannah), the only survivors from the squad of assassins who betrayed her four years earlier. It s all leading up to the ultimate confrontation with Bill, The Bride s former master and the man who ordered her execution! Experience the other half of the story in the acclaimed Kill Bill: Volume 2 even more mind-blowing on Blu-ray high definition! END
L.A. Confidential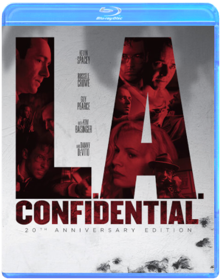 Curtis Hanson
Kevin Spacey, Russell Crowe, Kim Basinger. Three cops. A call girl...a mysterious millionaire. Set against the backdrop of the glitz, glamour, grit and noir of early '50s L.A., the plot coils through corruption, sex, lies and murder following an incident at a coffee shop. But that's just the beginning! Based on the crime fiction novel by James Ellroy. 2 Discs. 1997/color/138 min/R.
The Last Emperor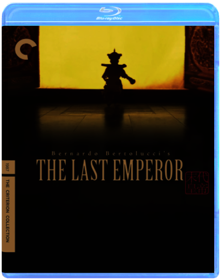 Bernardo Bertolucci
Bernardo Bertolucci s The Last Emperor won nine Academy Awards, unexpectedly sweeping every category in which it was nominated quite a feat for a challenging, multilayered epic directed by an Italian and starring an international cast. Yet the power and scope of the film was, and remains, undeniable the life of Emperor Pu Yi, who took the throne at age three, in 1908, before witnessing decades of cultural and political upheaval, within and without the walls of the Forbidden City. Recreating Ching-dynasty China with astonishing detail and unparalleled craftsmanship by cinematographer Vittorio Storaro and production designer Ferdinando Scarfiotti, The Last Emperor is also an intimate character study of one man reconciling personal responsibility and political legacy.

DIRECTOR-APPROVED BLU-RAY EDITION FEATURES:
Restored, high-definition digital transfer, supervised and approved by cinematographer Vittorio Storaro
DTS-HD Master Audio stereo surround soundtrack
Audio commentary by director Bernardo Bertolucci, producer Jeremy Thomas, screenwriter Mark Peploe, and composer-actor Ryuichi Sakamoto
The Italian Traveler: Bernardo Bertolucci, a 53-minute film by Fernand Mozskowicz, tracing the director s geographic influences, from Parma to China
Video images taken by Bertolucci in China
The Chinese Adventure of Bernardo Bertolucci, a 52-minute documentary that revisits the film s creation
A 47-minute documentary featuring Storaro, editor Gabriella Cristiana, costume designer James Acheson, and art director Gianni Silvestri
A 66-minute documentary exploring Bertolucci s creative process and the making of The Last Emperor
A 30-minute interview with Bertolucci from 1989
Interview with composer David Byrne
Interview with Ian Buruma examining the historical period of the film
Theatrical trailer
PLUS: A booklet featuring an essay by critic David Thomson
Last Tango in Paris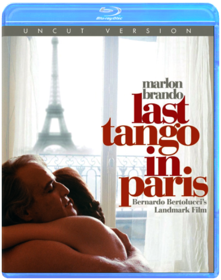 Bernardo Bertolucci
Penetrate the moody, sensual world of Last Tango in Paris, and prepare yourself for "the most controversial film of its era" (Leonard Maltin). Nominated for two Academy Awards® Director (Bernardo Bertolucci) and Actor (Marlon Brando) and exuding a sexual energy unlike any film before or after, this is the scintillating classic that shocked a nation... and "altered the face of an art form" (Pauline Kael). He (Brando) is a 45-year old American living in Paris, haunted by his wife's suicide. She (Maria Schneider, Jane Eyre) is a 20-year-old Parisian beauty engaged to a young filmmaker. Though nameless to each other, these tortured souls come together to satisfy their sexual cravings in an apartment as bare as their dark, tragic lives. Caught up in the frenzied beat of a carnal dance they cannot seem to stop, these unlikely lovers take their passion to erotic heights and depths beyond anything they could ever have imagined.
The Last Temptation of Christ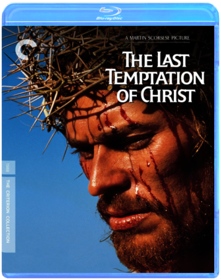 Martin Scorsese
The Last Temptation of Christ, by Martin Scorsese (Raging Bull), is a towering achievement. Though it initially engendered enormous controversy, the film can now be viewed as the remarkable, profoundly personal work of faith that it is. This fifteen-year labor of love, an adaptation of Nikos Kazantzakis's landmark novel that imagines an alternate fate for Jesus Christ, features outstanding performances by Willem Dafoe (Antichrist), Barbara Hershey (Hannah and Her Sisters), Harvey Keitel (Mean Streets), Harry Dean Stanton (Paris, Texas), and David Bowie (The Man Who Fell to Earth); bold cinematography by the great Michael Ballhaus (Broadcast News); and a transcendent score by Peter Gabriel.
Lives of Others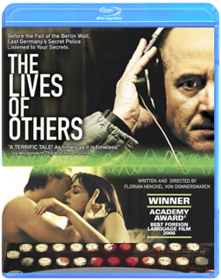 Florian Henckel Von Donnersmarck
This critically-acclaimed, Oscar(r)-winning film (Best Foreign Language Film, 2006) is the erotic, emotionally-charged experience Lisa Schwarzbaum (Entertainment Weekly) calls "a nail-biter of a thriller!" Before the collapse of the Berlin Wall, East Germany's population was closely monitored by the State Secret Police (Stasi). Only a few citizens above suspicion, like renowned pro-Socialist playwright Georg Dreyman, were permitted to lead private lives. But when a corrupt government official falls for Georg's stunning actress-girlfriend, Christa, an ambitious Stasi policeman is ordered to bug the writer's apartment to gain incriminating evidence against the rival. Now, what the officer discovers is about to dramatically change their lives - as well as his - in this seductive political thriller Peter Travers (Rolling Stone) proclaims is "the best kind of movie: one you can't get out of your head."
Macbeth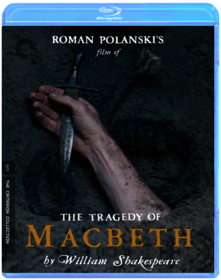 Roman Polanski
An 11th-century Scottish general's wife drives him to murder in Shakespeare's tragedy.
Mad Max Beyond Thunderdome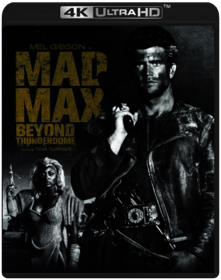 George Miller
Quick Shipping !!! New And Sealed !!! This Disc WILL NOT play on standard US DVD player. A multi-region PAL/NTSC DVD player is request to view it in USA/Canada. Please Review Description.
The Magic Flute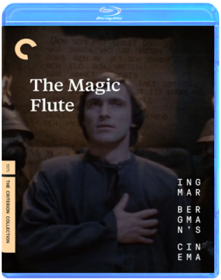 Ingmar Bergman
Magnolia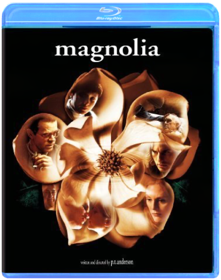 Paul Thomas Anderson
The Man Who Knew Too Much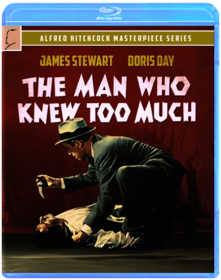 Alfred Hitchcock
International spies kidnap a doctor's son when he stumbles on their assassination plot. Filmed in VistaVision.
Marat / Sade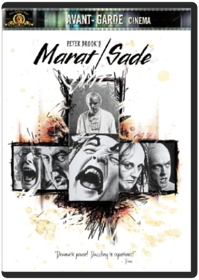 Tom Priestley, Peter Brook
Directed by Peter Brook and based on the TonyÂ(r) Award-winning play by Peter Weiss, this spellbinding tale of 'slashing power and disturbance (The Film Daily) bristles with the riveting energy and excellent (Variety) performances by the Royal Shakespeare Theatre Company, including Ian Richardson and Patrick Magee. Brimming with raving lunatics, crackling whips, catatonicseizuresand even musical interludesMarat/Sade is an exciting, overwhelming [and] stunning tour de force (Boxoffice)! When notorious social criticand inmate of Charenton's asylum for the insanethe Marquis de Sade (Magee), stages a play about the murder of the French Revolution's Jean-Paul Marat, the production takes on an alarming life of its own. And as tempers flare,arguments rage and chaos engulfs both the sane and the mad, the inmates finally turn against their keepersin a brilliant, breathtaking and completely bizarre conclusion'that will leave you raving for more!
Marnie
Alfred Hitchcock
The Master of Suspense, Alfred Hitchcock creates a spellbinding portrait of a distrurbed woman, and the man who tries to save her, in this unrelenting psychological thriller.
Match Point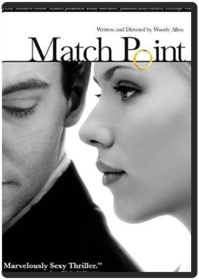 Woody Allen
Match Point is "a winning combination of sex, mystery, brilliant writing and first-rate acting that all adds up to one of the most erotic and exhilarating movies in years." (Maxim). Chris (Jonathan Rhys Meyers) is being torn apart by his desire for two very different women. Marrying Chloe (Emily Mortimer) will bring him a life of wealth and success, but his true passion lies with his brother-in-law's fiancee, the stunningly sensuous but unpredictable Nola (Scarlett Johansson). Pulsing with tension, Match Point rides the dangerous line between ambition and obsession to an ending as surprising as it is chilling.
Mean Streets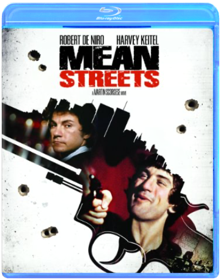 Martin Scorsese
The Mel Brooks Collection
Mel Brooks
"Enjoy! Revel! Live!" as Mel says…and "have yourselves one sweetheart of a good time." Presenting nine hugely popular films from one of cinema's most celebrated, prolific and funniest filmmakers, Mel Brooks! The undisputed king of hilariously quotable films, Mel has delivered hit after hit after hit, each one as memorable as the next. This nine-disc Blu-rayTM collection includes some of the most sidesplitting, gut-busting, guffaw-inducing films ever made. It really is "good to be the king!"

Contains the films Blazing Saddles, Spaceballs, Young Frankenstein, High Anxiety, History Of The World Part 1, Robin Hood: Men In Tights, Silent Movie, To Be Or Not To Be and The Twelve Chairs.
Metropolis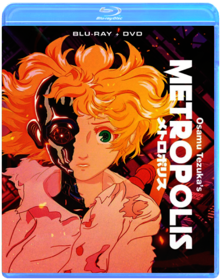 Rintaro
Based on the classic comic created by revered manga artist and animator Osamu Tezuka (Astroboy), written by anime legend Katsuhiro Otomo (Akira) and directed by Rintaro (Galaxy Express 999), Metropolis is a spectacular film featuring stunning imagery and unforgettable characters.

In the industrial, tri-level world of Metropolis, Duke Red is a powerful leader with plans to unveil a highly advanced robot named Tima. But Duke Red's violent son Rock distrusts robots and intends to find and destroy Tima. Lost in the confusing labyrinth beneath Metropolis, Tima is beginning a friendship with the young nephew of a Japanese detective. But when Duke Red separates the two innocents, Tima's life and the fate of the universe is dangerously at stake.

"If you have never seen a Japanese anime, start here. If you love them, Metropolis proves you are right. **** (4/4 stars)" - Roger Ebert

Special Features:

* Amazing High-Definition Presentation, English SDH subtitles and English Translation!

* English DTS-HD Master Audio 5.1 and uncompressed Japanese audio!

* The Making of Osamu Tezuka's Metropolis documentary featurette!

* Also featuring interviews with the film s creators along with concept animation comparisons!
The Mill and The Cross
Lech Majewski
From acclaimed filmmaker, Lech Majewski, comes THE MILL AND THE CROSS, a visually inspired re-staging of Pieter Bruegel's epic 1564 painting ''Way to Calvary'', presented alongside the story of its creation — with Rutger Hauer (Hobo With a Shotgun) as Bruegel, Michael York (Austin Powers: International Man of Mystery) as his friend and art collector, and Charlotte Rampling (Babylon A.D.) as the inspiration for his Virgin Mary.

SPECIAL FEATURES: ''The World According to Bruegel'' documentary (45 minutes), Interview with Director Lech Majewski (20 min), Stills Gallery, Original Theatrical Trailer, Kino Lorber trailers.
Minority Report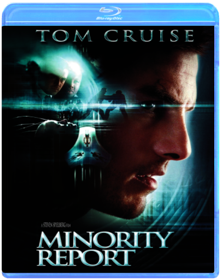 Steven Spielberg
Based on a Philip K. Dick short-story about a time in the future when criminals are arrested before they commit the crime. A future-viewing piece of technology gives police officers this privilege. One cop (Cruise) is caught commiting a crime and now must find out why and how he broke the law in order to change time.
Moneyball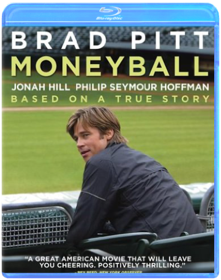 Bennett Miller
Oakland A's general manager Billy Beane (Brad Pitt) challenges the system and defies conventional wisdom when his is forced to rebuild his small-market team on a limited budget. Despite opposition from the old guard, the media, fans and their own field manager (Philip Seymour Hoffman), Beane - with the help of a young, number-crunching, Yale-educated economist (Jonah Hill) - develops a roster of misfits…and along the way, forever changes the way the game is played.
Mulholland Dr.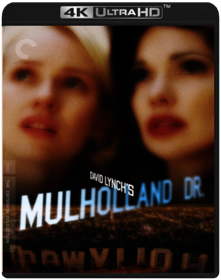 David Lynch
A love story in the city of dreams . . . Blonde Betty Elms (Naomi Watts) has only just arrived in Hollywood to become a movie star when she meets an enigmatic brunette with amnesia (Laura Harring). Meanwhile, as the two set off to solve the second woman's identity, filmmaker Adam Kesher (Justin Theroux) runs into ominous trouble while casting his latest project. David Lynch's seductive and scary vision of Los Angeles's dream factory is one of the true masterpieces of the new millennium, a tale of love, jealousy, and revenge like no other. BLU-RAY SPECIAL EDITION FEATURES • New, restored 4K digital transfer, supervised by director David Lynch and director of photography Peter Deming, with 5.1 surround DTS-HD Master Audio soundtrack • New interviews with Lynch, Deming, actors Naomi Watts and Laura Harring, composer Angelo Badalamenti, and casting director Johanna Ray • Interviews with Lynch and cast members, along with other footage from the film's set • Trailer • PLUS: A booklet featuring an interview with Lynch from filmmaker and writer Chris Rodley's 2005 edition of the book Lynch on Lynch • More!
Nashville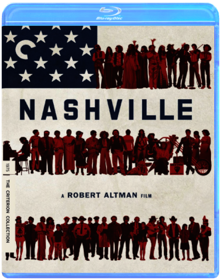 Robert Altman
This cornerstone of 1970s American moviemaking from Robert Altman (Short Cuts) is a panoramic view of the country's political and entertainment landscapes, set in the nation's music capital. Nashville weaves the stories of twenty-four characters—from country star to wannabe to reporter to waitress—into a cinematic tapestry that is equal parts comedy, tragedy, and musical. Many members of the astonishing cast wrote and performed their own songs live on location, which lends another layer to the film's quirky authenticity. Altman's ability to get to the heart of American life via its eccentric byways was never put to better use than in this grand, rollicking triumph, which barrels forward to an unforgettable conclusion.
National Lampoon's Animal House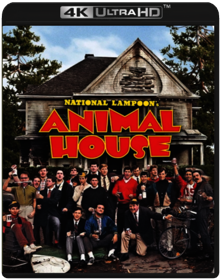 John Landis
One of the most popular movie comedies of all time is also the film that made John Belushi a star. This raunchy, screwball comedy directed with madcap zest by John Landis offers a relentless spoof of 1960s college life by following the hilarious adventures of the Delta fraternity. In addition to Belushi as Bluto Blutarsky, the outstanding cast includes Tim Matheson, Tom Hulce, Stephen "Flounder" Furst, Karen Allen, Donald Sutherland, Peter Riegert, and Kevin Bacon, along with Otis Day and the Knights with their show-stopping performance of "Shout."
Natural Born Killers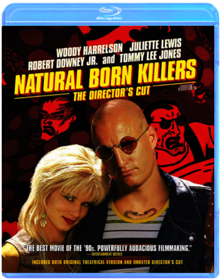 Oliver Stone
The New World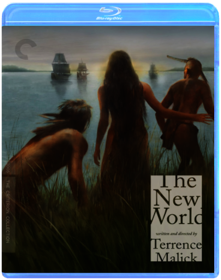 Terrence Malick
The New World (The Criterion Collection) [Blu-ray] [Blu-ray] [2016] ...
Nixon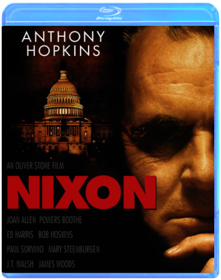 Oliver Stone
Anthony Hopkins electrifies the screen in NIXON — the acclaimed hit from controversial director Oliver Stone. Nominated for 4 Academy Awards(R), NIXON takes a riveting look at a complex man whose chance of greatness was ultimately destroyed by his passion for power — when his involvement in conspiracy jeopardized the nation's security and the presidency of the United States! With a phenomenal all-star cast, featuring Ed Harris, James Woods, and Joan Allen, NIXON is powerful motion picture entertainment you won't want to miss! Also included: exclusive never-before-seen footage, plus an Oliver Stone interview!
No Country for Old Men
Joel Coen, Ethan Coen
UPC:786936750034
DESCRIPTION: Violence and mayhem erupt after a man stumbles upon a bloody crime scene, a stash of heroine and $2 million in cash in Miramax Films No Country For Old Men. Acclaimed filmmakers The Coen Brothers deliver their most viscerally compelling and ambitious film yet in this gripping crime saga in which money is as irresistible as bad choices are inevitable, and where every decision has potentially catastrophic consequences. Adapted from the novel by Pulitzer prize-winning author, Cormac McCarthy and starring an acclaimed cast led by Academy Award® winner Tommy Lee Jones, this mesmerizing game of cat and mouse will have you on the edge of your seat until the nail biting end.
North by Northwest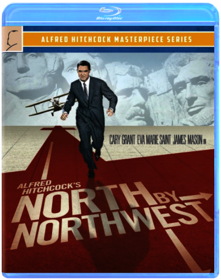 Alfred Hitchcock
Advertising executive finds himself mistaken for a government agent by a group of foreign spies.
Nosferatu the Vampyre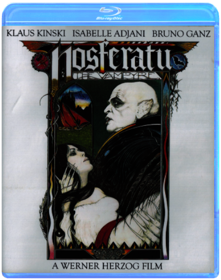 Werner Herzog
It is 1850 in the beautiful, perfectly-kept town of Wismar. Jonathan Harker is about to leave on a long journey over the Carpathian Mountains to finalize real estate arrangements with a wealthy nobleman. His wife, Lucy begs him not to go and is troubled by a strong premonition of danger. Despite her warnings, Jonathan arrives four weeks later at a large, gloomy castle. Out of the mist appears a pale, wraith-like figure with a shaven head and deep-sunken eyes who identifies himself as Count Dracula. The events that transpire slowly convince Harker that he is in the presence of a vampyre. What he doesn't know is the magnitude of danger he, his wife and his town are about to experience.
Oldboy
Park Chan-wook
After a drunken night on the town, Oh Dae-su wakes up in the morning to discover he has been locked up, without explanation, in a mysterious prison - his home for the next 15 years. Suddenly, Dae-su finds himself freed, a voice on a cell phone taunts him into discovering who kept him imprisoned. Dae-su plunges into a world of competing vengeance, his own drive for revenge matched by the equally implacable and considerably more Byzantine scheming of his mysterious nemesis.
Pan's Labyrinth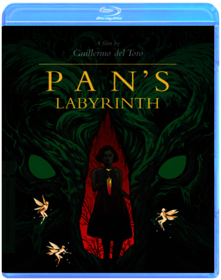 Guillermo del Toro
Amidst a civil war, armed with only her imagination, young Ofelia discovers a mysterious labyrinth and meets a faun who sets her on a path to saving herself and her ailing mother.
Paprika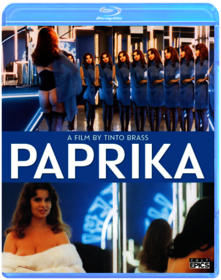 Tinto Brass
A young country girl (voluptuous Deborah Caprioglio) comes to town and takes a job in a brothel in order to help her fiancée get the money to start his own business. In her new found work of pleasure, the innocent girl's life slowly turns into sleaze and degradation and she becomes a professional prostitute named Paprika, a nick-name given to her by the madam of the establishment.
Tinto Brass personal and faithful adaptation of John Cleland's Fanny Hill, is a sexy comedy from the 90s, at the height of his erotic career. Cult Epics presents the US premiere of PAPRIKA in a new High-definition transfer, Uncut and Uncensored version for the first time on Blu-ray & DVD with a newly produced Featurette among other bonus features. Original Score by Riz Ortolani (Cannibal Holocaust, Django Unchained).

Special Features:New Restored High-definition TransferHD TrailersLobby Card Video Gallery
Patton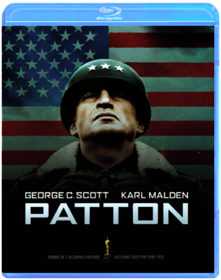 Franklin J. Schaffner
The People Vs. Larry Flynt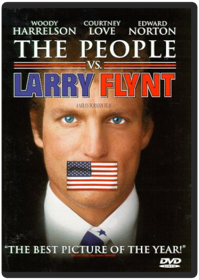 Milos Forman
THIS IS THE TRUE STORY OF LARRY FLYNT, THE MAGAZINE PUBLISHER WHO WAS SUED BY THE RELIGIOUS RIGHT AND PARALYZED BY AN ASSASSIN'S BULLET. THE FILM FOCUSES ON THE COURT BATTLES FLYNTFOUGHT FOR FREEDOM OF THE PRESS AND ON HIS UNCONVENTIIONALMARRIAGE TO AN EX-STRIPPER.
Persona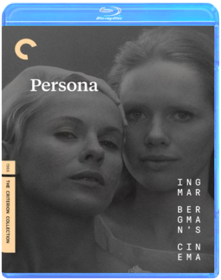 Ingmar Bergman
Famed stage actress Elisabet Vogler suffers a moment of blankness during a performance and the next day lapses into total silence. Advised by her doctor to take time off to recover from what appears to be an emotional breakdown, Elisabet goes to a beach house on the Baltic Sea with only Alma, a nurse, as company. Over the next several weeks, as Alma struggles to reach her mute patient, the two women find themselves experiencing a strange emotional convergence.
Platoon
Oliver Stone
Winner* of 4 Academy Awards®, including Best Picture, and based on the first-hand experience of Oscar®-winning director Oliver Stone, Platoon is powerful, intense and starkly brutal. "Harrowingly realistic and completely convincing" (Leonard Maltin), it is "a dark, unforgettable memorial" (The Washington Post) to every soldier whose innocence was lost in the war-torn jungles of Vietnam. Chris Taylor (Charlie Sheen) is a young, naive American who, upon his arrival in Vietnam, quickly discovers that he must do battle not only with the Viet Cong, but also with the gnawing fear, physical exhaustion and intense anger growing within him. While his two commanding officers (Oscar®-nominated Tom Berenger and Willem Dafoe) draw a fine line between the war they wage against the enemy and the one they fight with each other, the conflict, chaos and hatred permeate Taylor, suffocating his realities and numbing his feelings to man's highest value life.
The Pretty Peaches Trilogy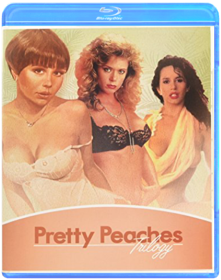 Alex de Renzy
This is a region free 2-disc Blu-ray set. Master of underground cinema, Alex DeRenzy, created a classic with his 1978 film, PRETTY PEACHES. A decade later, he made two sequels, each with its own unique take on 'Peaches.' Now, enjoy all three films in the trilogy fully uncut, uncensored, widescreen and restored on Blu-ray for the first time!

PRETTY PEACHES:
After attending her father's wedding, Peaches crashes her jeep in the forest only to wake up with complete amnesia. She is quickly rescued by two manipulative men who hope to sell her back to her family for a hefty ransom. Alex deRenzy's acclaimed classic stars Desiree Cousteau and Juliet Anderson in their screen debut, along with Joey Silvera, John Leslie, and Paul Thomas.

PRETTY PEACHES 2:
Young Peaches is curious about sex. Her boyfriend can't teach her and her mother won't so, on the advice of her father, she hits the road to visit crazy uncle Howard and his most peculiar family...

PRETTY PEACHES 3:
Peaches is feeling that her life in the trailer park is empty. On the advice of her lesbian doctor, she travels to San Francisco seeking spiritual enlightenment but soon finds herself engulfed in the bizarre world of a sex obsessed traveling Evangelist.
Pride & Prejudice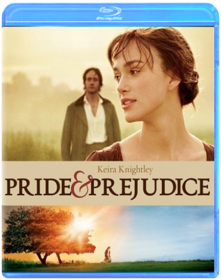 Joe Wright
Academy Award nominee Keira Knightley stars in the greatest love story of all time. When Elizabeth Bennet (Knightley) meets the handsome Mr. Darcy (Matthew Macfadyen), she believes he is the last man on earth she could ever marry. But as their lives become intertwined, she finds herself captivated by the very person she swore to loathe for all eternity. Jane Austen's masterpiece novel comes to the screen in the film critics said "makes you believe in true love and happily-ever-after" (Stephen Holden, The New York Times).
Prometheus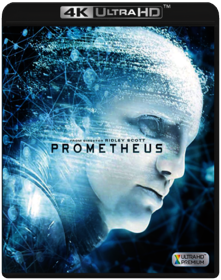 Ridley Scott
Psycho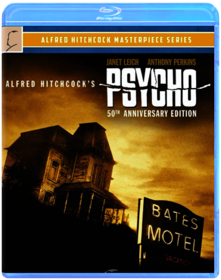 Alfred Hitchcock
A Phoenix secretary embezzles $40,000. On the run she checks into the remote Bates Motel, run by a young man under the domination of his mother.
Pulp Fiction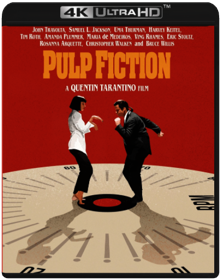 Quentin Tarantino
"Nothing less than a cultural phenomenon" (Moviemaker Magazine), Quentin Tarantino's PULP FICTION has been hailed by critics and audiences worldwide as a film that redefined cinema. Tarantino delivers an unforgettable cast of characters – including a pair of low-rent hit men (John Travolta and Samuel L. Jackson), their boss's sexy wife (Uma Thurman) and a desperate prizefighter (Bruce Willis) – in a wildly entertaining and exhilarating blend of crime-thriller-drama-comedy that is completely original and entirely unforgettable. Nominated for 7 Academy Awards® including Best Picture and Best Director, PULP FICTION packs the punch like an adrenaline shot to the heart.
Raging Bull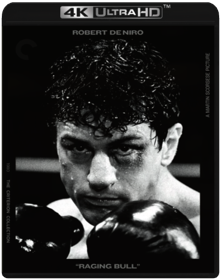 Martin Scorsese
Robert De Niro teams with director Martin Scorsese in this "extraordinarily compelling" (Leonard Maltin) film that introduced unflinching realism to stunned audiences in 1980. An "exceedingly violentas well as poetic" fight picture that maps "the landscape of the soul" (The New York Times),Raging Bull garnered eight Oscar® nominations* and won two, including Best Actor for De Niro. De Niro gives the performance of his career as Jake La Motta, a boxer whose psychological and sexual complexities erupt into violence both in and out of the ring. Joe Pesci and Cathy Moriarty are unforgettable as the brother who falls prey to Jake's mounting paranoia and jealousy, and the fifteen-year-old girl who becomes his most prized trophy. A "brilliantly photographed film of extraordinary power and rare distinction" (The Wall Street Journal), Raging Bullis filmmaking at its riveting best.
Ran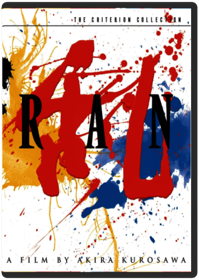 Akira Kurosawa
RAN, THE CRITERION COLLECTION
Rear Window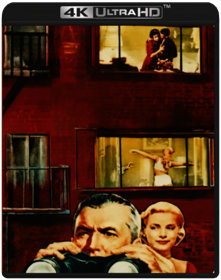 Alfred Hitchcock
A magazine photographer, housebound on account of a broken leg, becomes voyeur to the apartment building facing his rear window for lack of anything to do. Soon, he draws his visiting girlfriend in on the thrill and eventually they witness a murder in progress that gets them into hot water.
Rear Window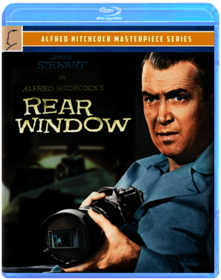 Alfred Hitchcock
Rocky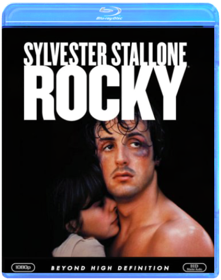 Richard Halsey, Scott Conrad, John G. Avildsen
Nominated* for 10 Academy Awards(r) and winner for Best Picture, it's the film that inspired a nation! Audiences and critics alike cheered this American success story of an "everyman" triumphing over all odds. Featuring a dynamic musical score, a thrilling fight sequence and four Oscar(r) - nominated* performances, this rousing crowd-pleaser will send spirits soaring. Fighting for love, glory and self-respect, Rocky(r) scores an exultant knockout! Rocky Balboa (Sylvester Stallone) is a Philadelphia club fighter who seems to be going nowhere. But whena stroke of fate puts him in the ring with a world heavyweight champion, Rocky knows that it's his one shot at the big time - a once-in-a-lifetime opportunity to go the distance and come out a winner! *1976: Actor (Stallone), Actress (Talia Shire), Supporting Actor (Burgess Meredith, Burt Young), Director (won), Original Screenplay, Original Song, Editing (won), Sound
Rope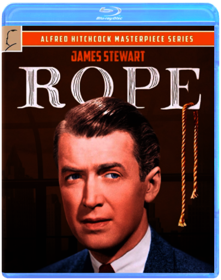 Alfred Hitchcock
Two wealthy young men try to commit the perfect crime by murdering a friend.

Saboteur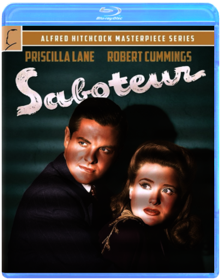 Alfred Hitchcock
A young man accused of sabotage goes on the lam to prove his innocence.
Samsara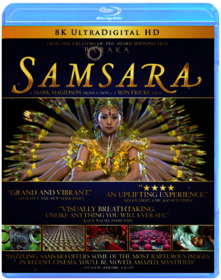 Ron Fricke
Prepare yourself for an unparalleled sensory experience. Filmed over a period of almost five years and in twenty-five countries, SAMSARA explores the wonders of the world from sacred grounds to industrial sites, looking into the unfathomable reaches of man s spirituality and the human experience. Photographed entirely in 70mm and transferred to 4K digital projection format, SAMSARA s mesmerizing images of unprecedented clarity illuminate the links between humanity and the rest of nature, showing how our life cycle mirrors the rhythm of the planet. Neither a traditional documentary nor a travelogue, SAMSARA is a guided meditation on the current of interconnection that runs through all of our lives.
Saraband
Ingmar Bergman
With his final film, Ingmar Bergman returned to two of his most richly drawn characters: Johan (Erland Josephson) and Marianne (Liv Ullman), the couple from Scenes from a Marriage. Dropping in on Johan's secluded country house after decades of separation, Marianne reconnects with the man she once loved. Nearby, the widowed musician Henrik (Börje Ahlstedt), Johan's son from an earlier marriage, clutches desperately to his only child, the teenage Karin (Julia Dufvenius). A chamber piece performed by four wounded characters and suffused with disappointment and forgiveness, Saraband is a generous farewell to cinema from one of its greatest artists.
Saving Private Ryan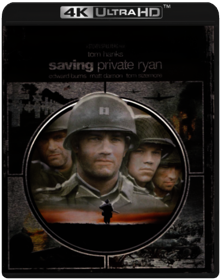 Steven Spielberg
Scarface
Brian De Palma
Starring Academy Award winner Al Pacino (The Godfather) in an unforgettable performance as one of the most ruthless gangsters ever depicted on film and co-starring Academy Award nominee Michelle Pfeiffer (The Fabulous Baker Boys), Scarface is the rags-to-riches story of Cuban immigrant Tony "Scarface" Montana, who finds wealth, power and passion beyond his wildest dreams...at a price he never imagined. From acclaimed director Brian De Palma (Carlito's Way) and Oscar-winning writer Oliver Stone (Born on the Fourth of July), this action-packed Blu-ray features an all-new eye-popping remastered picture, explosive 7.1 audio track and never-before-seen bonus features. One of the most influential gangster epics of all time, the Scarface Limited Edition Blu-ray also includes collectible SteelBook packaging, a digital copy of the film, a DVD of the 1932 version of Scarface plus 10 original art cards for a limited time only.
Schindler's List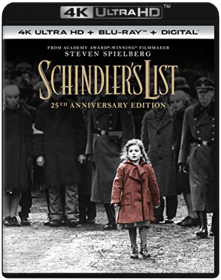 Steven Spielberg
Commemorate the 25th Anniversary of Steven Spielberg's cinematic masterpiece, Schindler's List, one of the most historically significant films of all time. Winner of seven Academy Awards including Best Picture and Best Director, this incredible true story follows the enigmatic Oskar Schindler (Liam Neeson), who saved the lives of more than 1,100 Jews during the Holocaust. It is the triumph of one man who made a difference and the drama of those who survived one of the darkest chapters in human history because of what he did. Meticulously restored from the original film negative in pristine 4K resolution and supervised by Steven Spielberg, Schindler's List is a powerful story whose lessons of courage and faith continue to inspire generations.
A Serious Man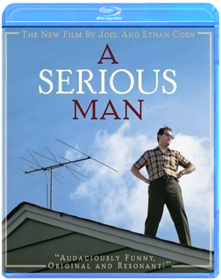 Coen Brothers
Academy Award®-winning directors Joel and Ethan Coen return to their comedy roots with this original and darkly humorous story about one ordinary man's quest to become a serious man. Physics professor Larry Gopnik (Michael Stuhlbarg) can't believe his life: His wife is leaving him for his best friend, his unemployed brother won't move off the couch, someone is threatening his career, his kids are a mystery and his neighbor is tormenting him by sunbathing nude. Struggling to make sense of it all, Larry consults three different rabbis and their answers lead him on a twisted journey of faith, family, delinquent behavior and mortality in the film critics rave is "seriously awesome!" (Michael Hogan, Vanity Fair)
Shadow of a Doubt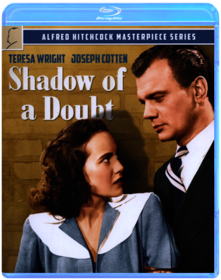 Alfred Hitchcock
A young girl fears her favorite uncle may be a killer.
Shakespeare in Love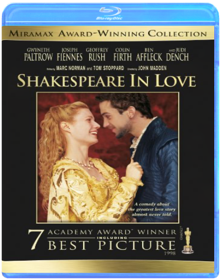 John Madden
Triumphant winner of 7 Academy Awards(R) — including Best Picture — this witty, sexy smash features Oscar(R)-winning Best Actress Gwyneth Paltrow (SLIDING DOORS, THE ROYAL TENENBAUMS) and an amazing cast that includes Academy Award-winners Judi Dench (Best Supporting Actress), Geoffrey Rush (Best Actor — SHINE), and Ben Affleck (GOOD WILL HUNTING, PEARL HARBOR). When Will Shakespeare (Joseph Fiennes — ELIZABETH) needs passionate inspiration to break a bad case of writer's block, a secret romance with the beautiful Lady Viola (Paltrow) starts the words flowing like never before! There are just two things he'll have to learn about his new love: not only is she promised to marry someone else, but she's successfully impersonating a man in order to play the lead in Will's latest production! A truly can't-miss motion picture event with outstanding critical acclaim to match its impressive collection of major awards — everyone will love this funny behind-the-scenes look at the writing of the greatest love story ever told!
Short Cuts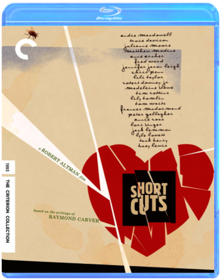 Robert Altman
Sin City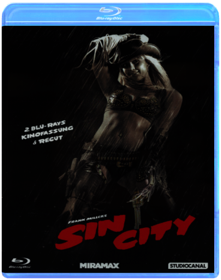 Frank Miller, Robert Rodriguez, Quentin Tarantino
If ever a movie was meant to be experienced in high definition, Frank Miller's Sin City is guilty on all counts! A groundbreaking masterpiece of mayhem, Sin City roars to life with both barrels blazing in this Blu-ray disc set that includes the restored theatrical feature and the unrated, recut extended release. Plus, get in on the action with explosive new bonus feature: "Kill 'em Good Interactive Comic Book" and "Cine-Explore." Robert Rodriguez (Desperado, From Dusk Till Dawn), Frank Miller (The Spirit) and Quentin Tarantino (Kill Bill 1 and Kill Bill 2, Pulp Fiction) direct an amazing cast of big-screen favorites (Bruce Willis, Jessica Alba, Mickey Rourke, Clive Owen, Brittany Murphy, Benicio Del Toro, Rosario Dawson and more!) in this acclaimed and visually stunning hit that's straight from the pages of Miller's hip series of Sin City graphic novels. Strap yourself in as a staggering sensory onslaught hits you right where you live. From the stylized, razor-sharp clarity of the unique, high definition visuals to the throbbing, phenomenally intense sounds of bullets spraying and bones crunching, this awesome, mind-bending excursion into a sexy, twisted funhouse of cops, killers, hookers and hit men will tease, tantalize and thrill you as never before in Blu-ray disc high definition. Starring: Bruce Willis, Jessica Alba, Clive Owen, Brittany Murphy, Josh Hartnett, Mickey Rourke, Rutger Hauer, Elijiah Wood
Slumdog Millionaire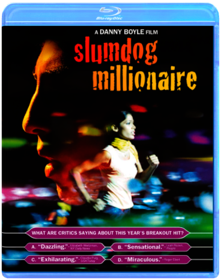 Danny Boyle
Jamal Malik (Dev Patel) is just one question away from winning a fortune on India's version of "Who Wants To Be A Millionaire?" But how has this uneducated young man from the slums succeeded in providing correct responses to questions that have stumped countless scholars before him? And will he ultimately win it all or lose everything, including his true love?
The Social Network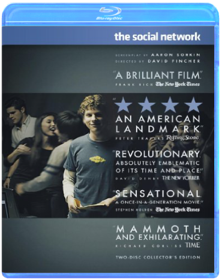 David Fincher
David Fincher's The Social Network is the stunning tale of a new breed of cultural insurgent: a punk genius who sparked a revolution and changed the face of human interaction for a generation, and perhaps forever. Shot through with emotional brutality and unexpected humor, this superbly crafted film chronicles the formation of Facebook and the battles over ownership that followed upon the website's unfathomable success. With a complex, incisive screenplay by Aaron Sorkin and a brilliant cast including Jesse Eisenberg, Andrew Garfield and Justin Timberlake, The Social Network bears witness to the birth of an idea that rewove the fabric of society even as it unraveled the friendship of its creators.
The Sting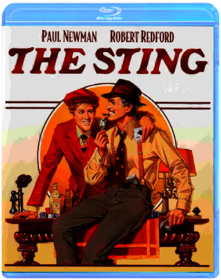 George Roy Hill
Winner of 7 Academy Awards, including Best Picture, The Sting stars Paul Newman and Robert Redford as two con men in 1930s Chicago. After a friend is killed by the mob, they try to get even by attempting to pull off the ultimate 'sting.' No one is to be trusted as the twists unfold, leading up to one of the greatest double-crosses in movie history. The con is on!
The Straight Story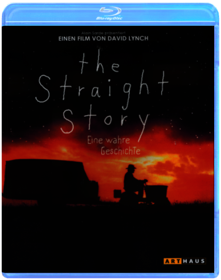 David Lynch
Superman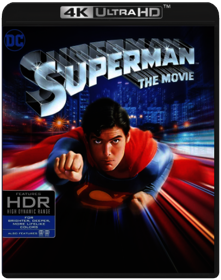 Richard Donner
The Talented Mr. Ripley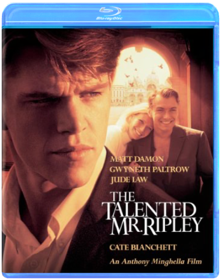 Anthony Minghella
Talk Radio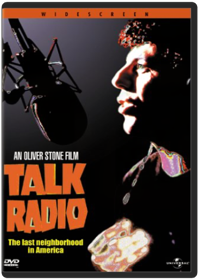 Oliver Stone
Academy Award-winning writer/director Oliver Stone brings shock radio to the screen in this relentlessly fast-paced suspense thriller. Dallas talk radio host Barry Champlain (Eric Bogosian) discovers one weekend that his skills in pushing people's buttons have won him a chance for national syndication. But instead of celebrating, he subjects his ex-wife (Ellen Greene) and co-workers to a darkly comic marathon bout of compulsive risk-taking with his unstable radio audience. Barry and his "fans" - the lonely, the angry and the dangerous - know that talk is not cheap, and words can kill.
Tampopo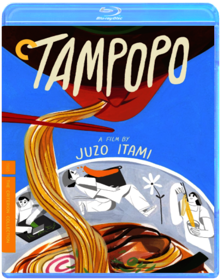 Juzo Itami
Taxi Driver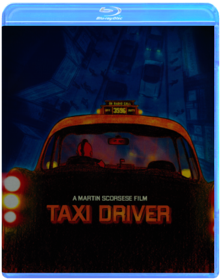 Martin Scorsese
Taxi Driver Limited Edition SteelBook Blu-ray. Region A, B & C Blu-ray.
Tess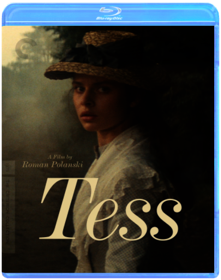 Roman Polanski
New in the factory-sealed shrinkwrap. Tracking is included for U.S. orders.
This Is Spın̈al Tap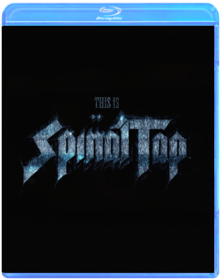 Rob Reiner
You're about to get personal with one of music history's greatest and loudest heavy metal bands, Spinal Tap! Whether or not you're a die-hard fan of the group, you'll love this detailed "rockumentary" of Engand's legendary Spinal Tap. Acclaimed commercial director Marty DiBergi takes you behind the scenes for an intimate look at a band whose time has come and gone and come again and.... Through interviews, rare footage and lots of musicincluding classic Tap tunes like "Big Bottom" and "Hell Hole"you'll get acquainted with David St. Hubbins (lead guitar), Nigel Tufnel (lead guitar), Derek Smalls (lead bass) and every drummer who ever livedand diedfor this renowned rock band. Be a part of the sights, sounds and smells of this celebrated heavy metal phenomenon. It's an experience you'll never forget.
Three Colors: Blue, White, Red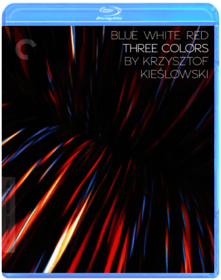 Krzysztof Kieslowski
This boldly cinematic trio of stories about love and loss from Krzysztof Kieślowski (The Double Life of Véronique) was a defining event of the art-house boom of the 1990s. The films were named for the colors of the French flag and stand for the tenets of the French Revolution—liberty, equality, and fraternity—but this hardly begins to explain their enigmatic beauty and rich humanity. Set in Paris, Warsaw, and Geneva, and ranging from tragedy to comedy, Blue, White, and Red (Kieślowski's final film) examine with artistic clarity a group of ambiguously interconnected people experiencing profound personal disruptions. Marked by intoxicating cinematography and stirring performances by such actors as Juliette Binoche (Summer Hours), Julie Delpy (Before Sunset), Irène Jacob (The Double Life of Véronique), and Jean-Louis Trintignant (Z), Kieślowski's Three Colors is a benchmark of contemporary cinema.

Blue In the devastating first film of the Three Colors trilogy, Juliette Binoche gives a tour de force performance as Julie, a woman reeling from the tragic deaths of her husband and young daughter. But Blue is more than just a blistering study of grief; it's also a tale of liberation, as Julie learns truths about her late composer husband's life and attempts to free herself of the past. Shot in icily gorgeous tones by Sławomir Idziak (The Double Life of Véronique) and set to an extraordinary operatic score by Zbigniew Preisner (The Secret Garden), Blue is an overwhelming sensory experience.

1993

98 minutes

Color

2.0 surround

In French with English subtitles

1.85:1 aspect ratio

White The most playful but also the grittiest of Kieślowski's Three Colors films follows the adventures of Karol Karol (The Pianist's Zbigniew Zamachowski), a Polish immigrant living in France. The hapless hairdresser opts to leave Paris for his native Warsaw after his wife (Julie Delpy) sues him for divorce (her reason: he was never able to perform in bed) and then frames him for arson after setting her own salon ablaze. White, which goes on to chronicle Karol Karol's elaborate revenge plot, manages to be both a ticklish dark comedy about the economic inequalities of Eastern and Western Europe and a sublime reverie about twisted love. 1993

91 minutes

Color

2.0 surround

In French and Polish with English subtitles

1.85:1 aspect ratio

Red Krzysztof Kieślowski closes his Three Colors trilogy in grand fashion with an incandescent meditation on fate and chance, starring Irène Jacob as a sweet-souled yet somber runway model in Geneva whose life intersects with that of a bitter retired judge, played by Jean Louis Trintignant. Their blossoming friendship forces each to open up in surprising emotional ways. Meanwhile, just down the street, a seemingly unrelated story of jealousy and betrayal unfolds. Red is an intimate look at forged connections and a splendid final statement from a remarkable filmmaker at the height of his powers.

1994

99 minutes

Color

2.0 surround

In French with English subtitles

1.85:1 aspect ratio
Three Kings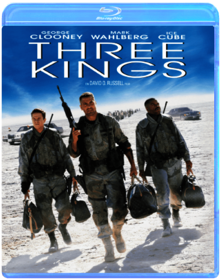 David O. Russell
Three Kings (BD)
To Live and Die in L.A.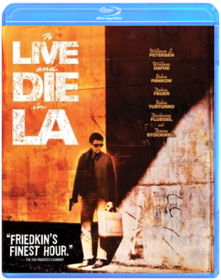 William Friedkin
A Secret Service agent bends and breaks the law to nab an artist/counterfeiter in Los Angeles.
Tootsie
Sydney Pollack
BLU-RAY SPECIAL EDITION FEATURES: New 4K digital restoration, with uncompressed monaural soundtrack Audio commentary featuring director Sydney Pollack, taken from Criterion's 1991 laserdisc edition of the film New interview with comedy writer Phil Rosenthal Interview with Dorothy Michaels by film critic Gene Shalit, from the film's production Making of "Tootsie," a 1982 documentary directed by Rocky Lang A Better Man: The Making of "Tootsie," a 2007 documentary directed by Charles Kiselyak and featuring interviews with Pollack; actors Dabney Coleman, Teri Garr, Hoffman, and Jessica Lange; and writers Larry Gelbart and Murray Schisgal Screen and wardrobe test footage of Hoffman Deleted scenes and trailers PLUS: An essay by critic Michael Sragow More!
Topaz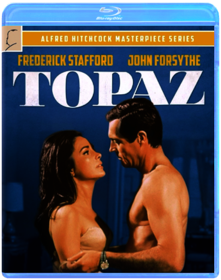 Alfred Hitchcock
The Master of Suspense, Alfred Hitchcock, brought a best-selling spy novel to the screen with riveting results in this spellbinding espionage thriller. John Forsythe star as an American CIA agent who hires a French operative named Devereaux (Frederick Stafford) to go to Cuba and check out rumours of Russian missiles and a NATO spy called Topaz.
El Topo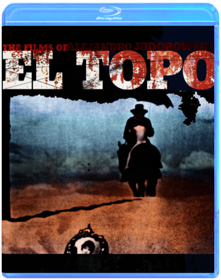 Alejandro Jodorowsky
It was the landmark cult film that began the whole Midnight Movie phenomena of the counterculture crazy 1970s. EL TOPO was the most talked about, most controversial quasi-Western head trip ever made, transforming the way risk-taking audiences, seeking mainstream Hollywood alternatives, watched edgy underground films. Classic Americana and avant-garde European cinema sensibilities meet Zen Buddhism and the Bible as master gunfighter and cosmic mystic El Topo (played by writer/director Alejandro Jodorowsky) must defeat his four sharp-shooting rivals on an ever-increasingly bizarre path to allegorical self-enlightenment and surreal resurrection.
Topsy-Turvy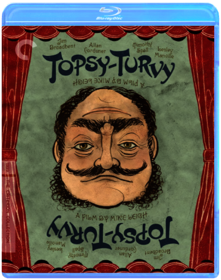 Mike Leigh
Torn Curtain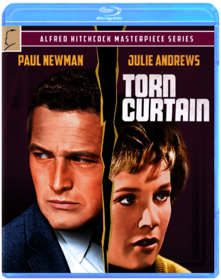 Alfred Hitchcock
Paul Newman and Julie Andrews star in this classic tale of international espionage set behind the Iron Curtain.
The Tree of Life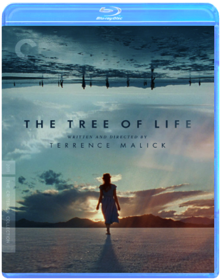 Terrence Malick
This stunningly original triumph from visionary director Terrence Malick stars Academy Awardr Nominee Brad Pitt and Academy Awardr Winner Sean Penn. The epic, yet intimate, story follows the life journey of Jack O'Brien (played as an adult by Penn), the eldest son of a fractured Midwestern family. Pitt delivers a powerful performance as the cataclysmic force of nature in Jack's world, his complex and rigidly authoritarian father. Hailed as a visually breathtaking masterpiece by critics and audiences alike, The Tree Of Life won the Cannes Film Festival's highest honor, becoming one of the year's most talked about films.
The Trouble with Harry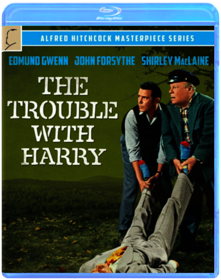 Alfred Hitchcock
There is a dead well dressed man in a meadow clearing in the hills above a small Vermont town. Captain Albert Wiles, who stumbles across the body and finds by the man's identification that his name is Harry Worp, believes he accidentally shot Harry dead while he was shooting for rabbits. Captain Wiles wants to hide the body as he feels it is an easier way to deal with the situation than tell the authorities. While Captain Wiles is in the adjacent forest, he sees other people stumble across Harry, most who don't seem to know him or care or notice that he's dead. One person who does see Captain Wiles there is spinster Ivy Gravely, who vows to keep the Captain's secret about Harry.
Two Female Spies with Flowered Panties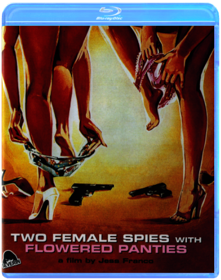 Jesús Franco
In this long-unseen shocker from "one of filmdom's most provocative creators" (The A.V. Club), the legendary Jess Franco (VAMPYROS LESBOS) pushes the limits of psycho-insanity like never before: Lina Romay (BARBED WIRE DOLLS) and Lynn Monteil (of Jean Rollin's ZOMBIE LAKE and Franco's SADOMANIA) star as a pair strippers released from prison to work undercover for the U.S. government. What follows is a deranged mélange of audacious international politics that will leave even the most obsessive Franco fanatics slack-jawed in astonishment. Olivier Mathot (CANNIBAL TERROR), Joëlle Le Quément (WOMEN BEHIND BARS) and Claude Boisson (DEVIL HUNTER) co-star in this Euro-rarity, now restored uncut in HD and loaded with exclusive Bonus Materials from the Franco archives.

Special Features:Bonus DVD Disc, Opalo de Fuego Included!Two Cats In The Canaries: An Interview With Director Jess FrancoFilmmaker Donald Farmer Interviews Longtime Franco Composer Daniel WhiteStephen Thrower On TWO FEMALE SPIESLocation Out-takesTheatrical Trailer
The Unbearable Lightness of Being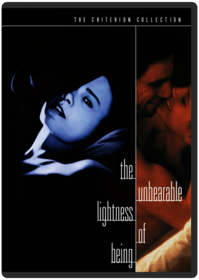 Philip Kaufman
Unbearable Lightness of Being, The: Special Edition (Dbl DVD)
Unforgiven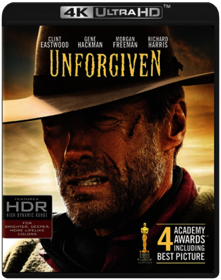 Clint Eastwood
Vertigo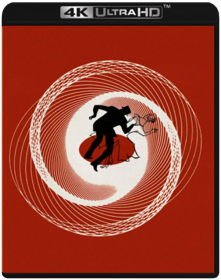 Alfred Hitchcock
A retired San Francisco detective suffering from acrophobia investigates the strange activities of an old friend's much-younger wife, all the while becoming dangerously obsessed with her.
Vertigo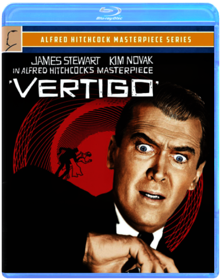 Alfred Hitchcock
Waking Life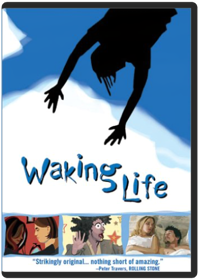 Richard Linklater
From the director of Slacker and Dazed and Confused comes one of the most imaginative animated features ever made. This funny, ingenious film, which Rolling Stone Magazine calls "nothing short of amazing," explores the fascinating question: "Are we sleep-walking through our waking state or wake- walking through our dreams"? Join Wiley Wiggins as he searches for answers to lifes most important questions in a world that may or may not be reality in the "most visually alive movie of the year." (Roger Ebert, Chicago Sun Times)
The White Ribbon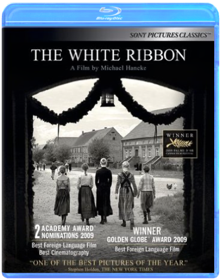 Michael Haneke
On the eve of World War I, strange accidents in a small Protestant village in Northern Germany involve the children and teenagers of a choir run by the schoolteacher and their families. The abused and suppressed children of the villagers seem to be at the heart of this mystery as these events gradually take on the character of a punishment ritual.
Who Framed Roger Rabbit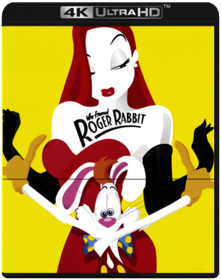 Robert Zemeckis
On Blu-ray for the first time ever, this digitally remastered edition of WHO FRAMED ROGER RABBIT practically jumps off the screen with its brilliant picture, rich sound — and dangerous curves. It's 1947 Hollywood and Eddie Valiant (Bob Hoskins), a down-on-his-luck detective, is hired to find proof that Marvin Acme, gag factory mogul and owner of Toontown, is playing hanky-panky with femme fatale Jessica Rabbit, wife of Maroon Cartoon superstar, Roger Rabbit. When Acme is found murdered, all fingers point to Roger, who begs the Toon-hating Valiant to find the real evildoer. Complete with hours of bonus features — including three digitally restored Roger Rabbit Shorts, this multi-Oscar(R) winner (Best Film Editing, Best Sound Effects Editing, Best Visual Effects, Special Achievement In Animation Direction, 1988) is pure magic in Hi-Def Blu-ray.
Willy Wonka & the Chocolate Factory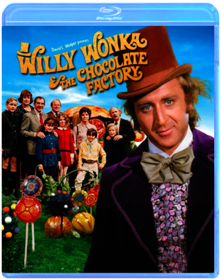 Mel Stuart
Willy Wonka & The Chocolate Factory (BD)
Withnail and I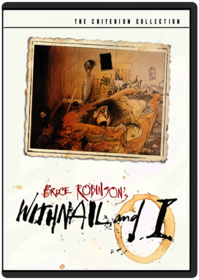 Bruce Robinson
London. The 60s. Two unemployed actors-acerbic, elegantly wasted Withnail (Richard E. Grant) and the anxiety-ridden "I" (Paul McGann)-drown their frustrations in booze, pills, and lighter fluid. When Withnail's Uncle Monty (Richard Griffiths) offers his cottage, they escape the squalor of their flat for a week in the country. They soon realize they've gone on holiday by mistake when their wits-and friendship-are sorely tested by violent downpours, less-than-hospitable locals, and empty cupboards. An intelligent, superbly acted, and hilarious film, The Criterion Collection is proud to present Bruce Robinson's semi-autobiographical cult favorite in its complete and uncut version.
The Wrestler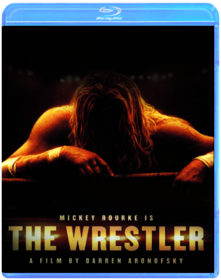 Darren Aronofsky
Mickey Rourke gives the performance of a lifetime as pro wrestler Randy "The Ram" Robinson, a former superstar now paying the price for twenty years of grueling punishment in and out of the ring. But he's about to risk everything to prove he has one more match left in him: a re-staging of his famous Madison Square Garden bout against "The Ayatollah." Darren Aronofsky directs a powerful cast in this action-packed saga of guts, glory and gritty determination that is "as irresistible as a headlock" (New York Post ).
Y tu mamá también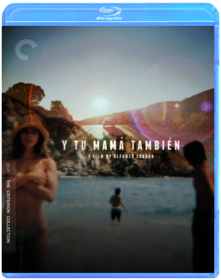 Alfonso Cuarón
Y TU MAMA TAMBIEN (BLU-RAY/DVD COMBO/2001/SP/ENG SUB/WS 1.85/3 DISC)
Zodiac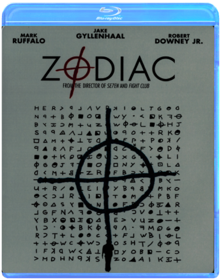 David Fincher
Based on the true story of the notorious serial killer and the intense manhunt he inspired, Zodiac is a superbly crafted thriller form the director of Se7en and Panic Room. Featuring an outstanding ensemble cast led by Jake Gyllenhaal, Robert Downey Jr., Mark Ruffalo and Chloë Sevigny, Zodiac is a searing and singularly haunting examination of twin obsessions: one man's desire to kill and another's quest for the truth.