Crisis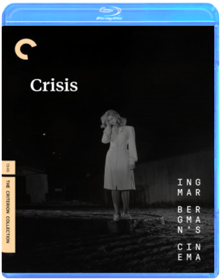 Ingmar Bergman
Urban beauty-shop proprietress Miss Jenny arrives in an idyllic rural town one morning to whisk away her eighteen-year-old daughter, Nelly, whom she abandoned as a child, from the loving woman who has raised her. Once in Stockholm, Nelly receives a crash course in adult corruption and wrenching heartbreak.
A Ship to India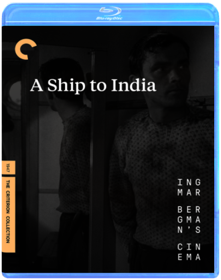 Ingmar Bergman
The hunchbacked sailor Johannes longs to escape his home on a salvage ship helmed by his cruel, drunken father—and so does the captain himself, who is slowly going blind and planning to leave his wife and son for a music-hall performer named Sally. The family begins to unravel when the captain invites Sally to live on the ship, where she and Johannes form a tender connection.
Port of Call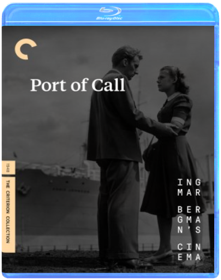 Ingmar Bergman
A sailor falls for a woman at a dance hall but has second thoughts when he learns about her checkered past.
Thirst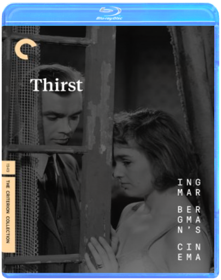 Ingmar Bergman
A couple return on a train from a holiday in Sicily. As their relationship sours into acrimony and accusation, flashbacks reveal romantic entanglements on both sides that help explain their current malaise.
To Joy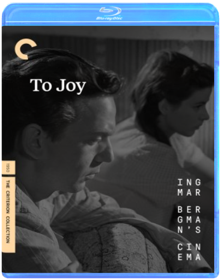 Ingmar Bergman
Two violinists playing in the same orchestra fall in love and get married, but they can't get along.
Summer Interlude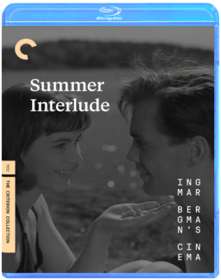 Ingmar Bergman
An accomplished ballet dancer is haunted by her tragic youthful affair with a shy, handsome student.
Waiting Women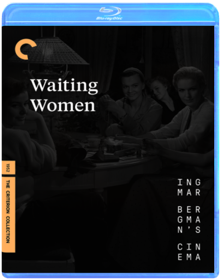 Ingmar Bergman
While at a summerhouse, awaiting their husbands' return, a group of sisters-in-law recount stories from their respective marriages.
Sawdust and Tinsel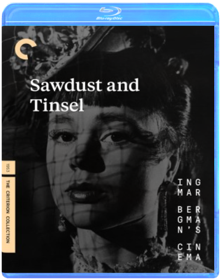 Ingmar Bergman
Aging circus performer Albert angers his mistress when he visits his estranged wife, triggering a roundelay of sexual betrayal and emotional anguish.
Summer with Monika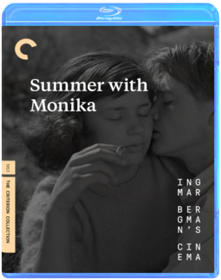 Ingmar Bergman
A girl and boy from working-class families in Stockholm run away from home to spend a secluded, romantic summer at the beach. Inevitably, it is not long before the pair are forced to return to reality.
A Lesson in Love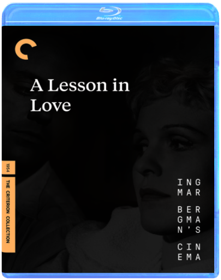 Ingmar Bergman
A couple deep into their married years seek fresh pastures. David, a gynecologist, falls for one of his patients, while his wife, Marianne, flounces off to Copenhagen to renew her fling with a sculptor.

Dreams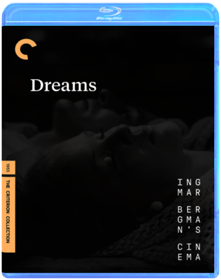 Ingmar Bergman
Susanne, head of a modeling agency, takes her protégée Doris to a fashion show in Göteborg, where Susanne makes contact with a former lover, and Doris finds herself pursued by a married dignitary.
Smiles of a Summer Night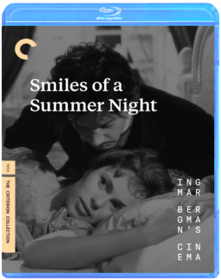 Ingmar Bergman
A trio of couples meet at a country estate for a weekend vacation, but there, under the idyllic summer moonlight, a series of swapping interludes ensues.

The Seventh Seal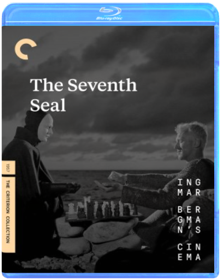 Ingmar Bergman
Disillusioned and exhausted after a decade of battling in the Crusades, a knight encounters Death on a desolate beach and challenges him to a fateful game of chess.
Wild Strawberries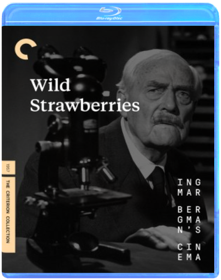 Ingmar Bergman
Traveling to accept an honorary degree, Professor Isak Borg is forced to face his past, come to terms with his faults, and make peace with the inevitability of his approaching death.
Brink of Life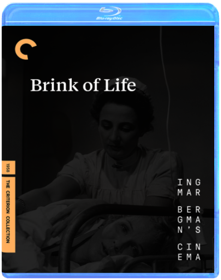 Ingmar Bergman
Three women in a maternity ward reveal their life stories and intimate thoughts to one another.
The Magician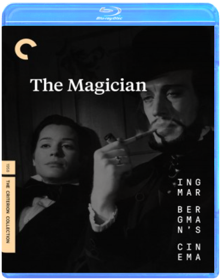 Ingmar Bergman
Dr. Vogler is a hypnotist, a magician, and the leader of a traveling performance troupe known for their apparently supernatural abilities. When Vogler's show arrives in Stockholm, the skeptical townspeople form a committee determined to disprove the supposedly magical abilities of the troupe.
The Devil's Eye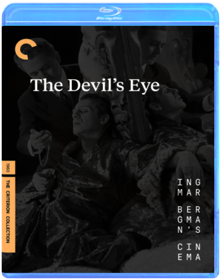 Ingmar Bergman
A reincarnated Don Juan is sent on assignment from the Devil to seduce a country parson's young daughter, tarnishing her purity and shattering her faith in love.
The Virgin Spring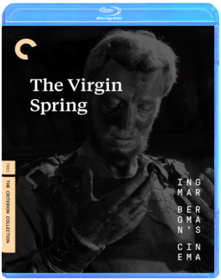 Ingmar Bergman
After brutally attacking a young woman, a group of men unknowing seek food and shelter from her parents, setting the stage for revenge.
Through a Glass Darkly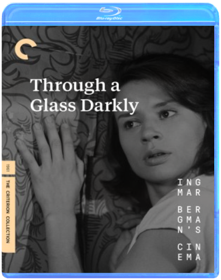 Ingmar Bergman
While vacationing on a remote island retreat, a family's fragile ties are tested when daughter Karin discovers her father has been using her schizophrenia for his own literary ends. As she drifts in and out of lucidity, Karin's father, her husband, and her younger brother are unable to prevent her descent into the abyss of mental illness.

The Silence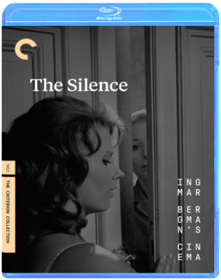 Ingmar Bergman
Two sisters—the sickly, intellectual Ester and the sensual, pragmatic Anna—travel by train with Anna's young son, Johan, to a foreign country that appears to be on the brink of war. Attempting to cope with their alien surroundings, each sister is left to her own vices while they vie for Johan's affection, and in so doing sabotage what little remains of their relationship.
Winter Light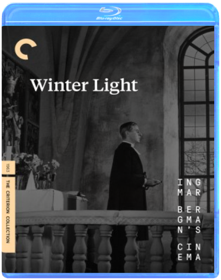 Ingmar Bergman
Small-town pastor Tomas Ericsson performs his duties mechanically before a dwindling congregation, including his stubbornly devoted lover, Märta. When he is asked to assuage a troubled parishioner's debilitating fear of nuclear annihilation, Tomas is terrified to find that he can provide nothing but his own doubt.
All These Women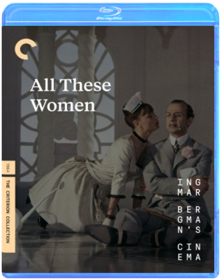 Ingmar Bergman
A pretentious music critic visits the summer home of a celebrated cellist, hoping to write a biography. He is stymied by the cellist's "harem," who know just how to play him like an instrument. Having cleverly dealt with the virtuoso's vanity and infantilism, they now toy with his would-be biographer, who appears to want to become the man he is writing about.
Persona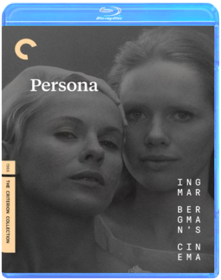 Ingmar Bergman
Famed stage actress Elisabet Vogler suffers a moment of blankness during a performance and the next day lapses into total silence. Advised by her doctor to take time off to recover from what appears to be an emotional breakdown, Elisabet goes to a beach house on the Baltic Sea with only Alma, a nurse, as company. Over the next several weeks, as Alma struggles to reach her mute patient, the two women find themselves experiencing a strange emotional convergence.
Hour of the Wolf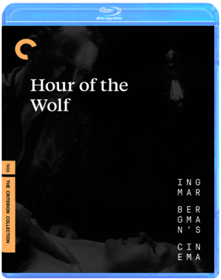 Ingmar Bergman
On a remote island, a troubled artist feels his mind slipping away from him. Troubled by disturbing visions and paranoid delusions, he and his wife begin to suspect that the haunting memories are the machinations of a bizarre, perverted cult that reside on the other side of the island.
The Passion of Anna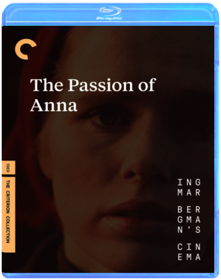 Ingmar Bergman
Not long after the dissolution of his marriage and a fleeting liaison with a neighbor, the reclusive Andreas begins an ill-fated affair with the mysterious, beguiling Anna, who has recently lost her own husband and son.
The Rite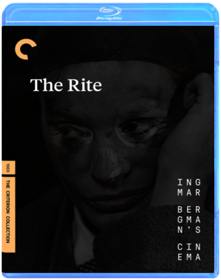 Ingmar Bergman
Actors Thea, Sebastian, and Hans are sequestered in the offices of Judge Abrahamson, who questions them about the play they have been performing, which has been accused of being obscene. As the judge interviews them separately and together, the three performers work through their considerable psycho-sexual baggage with each other, while collectively laying siege to the sensibilities of their authoritarian interrogator.

Fårö Document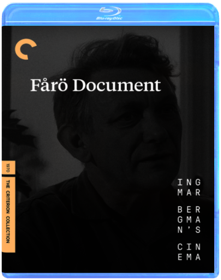 Ingmar Bergman
Ingmar Bergman had discovered the bleak, windswept Fårö while scouting locations for Through a Glass Darkly in 1960. Nearly a decade later—and after shooting a number of arresting dramas there and making the island his primary residence—the director set out to pay tribute to its inhabitants.
The Touch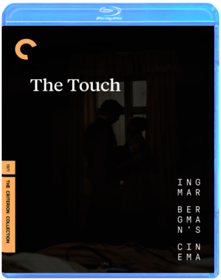 Ingmar Bergman
Cries and Whispers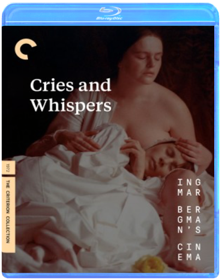 Ingmar Bergman
Scenes from a Marriage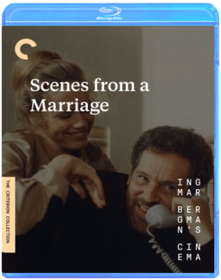 Ingmar Bergman
The Magic Flute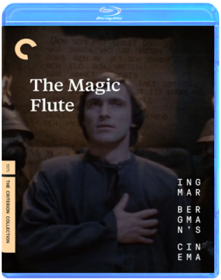 Ingmar Bergman
The Serpent's Egg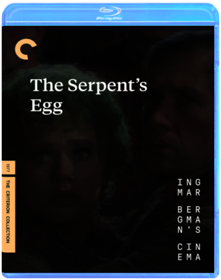 Ingmar Bergman
Autumn Sonata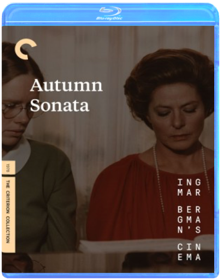 Ingmar Bergman
Fårö Document 1979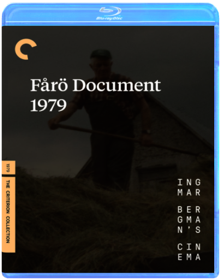 Ingmar Bergman
Midway through his time in Germany, Bergman returned to Fårö for his second documentary exploration of the remote Swedish island he loved and the socio­economic realities experienced by those who lived there. Longer, more optimistic, and less ascetic than its predecessor, this film charts a calendar year in the life of the island's 673 inhabitants, many of whom he observes working tirelessly shearing sheep, thatching roofs, and slaughtering livestock, as well as going about various communal rituals. Distilled from twenty-eight hours of material, Fårö Document 1979 is a lyrical depiction of life's cyclical nature.
From the Life of the Marionettes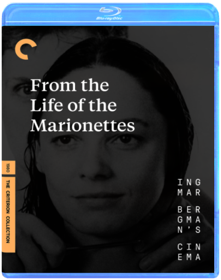 Ingmar Bergman
Made during his self-imposed exile in Germany, Ingmar Bergman's From the Life of the Marionettes offers a lacerating portrait of a destructive marriage and a complex psychological analysis of a murder. Businessman Peter nurses fantasies of killing his wife, Katarina, until a prostitute becomes his surrogate prey. In the aftermath of the crime, Peter and Katarina's psychiatrist and others attempt to explain its roots. Jumping back and forth in time, this compelling film moves seamlessly between seduction and repulsion, and the German cast is superb.
Fanny and Alexander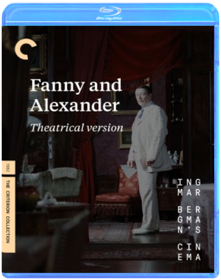 Ingmar Bergman
Through the eyes of ten-year-old Alexander, we witness the delights and conflicts of the Ekdahl family, a sprawling bourgeois clan in turn-of-the-twentieth-century Sweden. Ingmar Bergman intended Fanny and Alexander as his swan song, and it is the director's warmest and most autobiographical film, an Academy Award–winning triumph that combines his trademark melancholy and emotional intensity with immense joy and sensuality. Bergman described Fanny and Alexander as "the sum total of my life as a filmmaker."
Fanny and Alexander
Ingmar Bergman
Through the eyes of ten-year-old Alexander, we witness the delights and conflicts of the Ekdahl family, a sprawling bourgeois clan in turn-of-the-twentieth-century Sweden. Ingmar Bergman intended Fanny and Alexander as his swan song, and it is the director's warmest and most autobiographical film, an Academy Award–winning triumph that combines his trademark melancholy and emotional intensity with immense joy and sensuality. Bergman described Fanny and Alexander,presented here in both the theatrical and the five-hour television versions, as "the sum total of my life as a filmmaker." And in this, the full-length (312-minute) version of his triumphant valediction, his vision is expressed at its fullest.
After the Rehearsal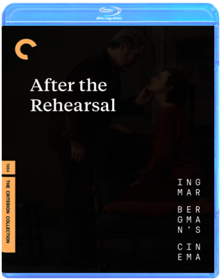 Ingmar Bergman
With this spare chamber piece, set in an empty theater, Ingmar Bergman returned to his perennial theme of the permeability of life and art. Lingering after a rehearsal for August Strindberg's A Dream Play (a touchstone for the filmmaker throughout his career), eminent director Henrik (Erland Josephson) enters into a frank and flirtatious conversation with his up-and-coming star, Anna (Lena Olin), leading him to recall his affair with Anna's late mother, the self-destructive actress Rakel (Ingrid Thulin). The sharply written and impeccably performed After the Rehearsal, originally made for television, pares away all artifice to examine both the allure and the cost of a life in the theater.
Saraband
Ingmar Bergman
With his final film, Ingmar Bergman returned to two of his most richly drawn characters: Johan (Erland Josephson) and Marianne (Liv Ullman), the couple from Scenes from a Marriage. Dropping in on Johan's secluded country house after decades of separation, Marianne reconnects with the man she once loved. Nearby, the widowed musician Henrik (Börje Ahlstedt), Johan's son from an earlier marriage, clutches desperately to his only child, the teenage Karin (Julia Dufvenius). A chamber piece performed by four wounded characters and suffused with disappointment and forgiveness, Saraband is a generous farewell to cinema from one of its greatest artists.