This Is Spın̈al Tap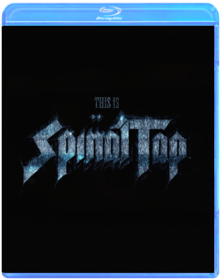 Rob Reiner
You're about to get personal with one of music history's greatest and loudest heavy metal bands, Spinal Tap! Whether or not you're a die-hard fan of the group, you'll love this detailed "rockumentary" of Engand's legendary Spinal Tap. Acclaimed commercial director Marty DiBergi takes you behind the scenes for an intimate look at a band whose time has come and gone and come again and.... Through interviews, rare footage and lots of musicincluding classic Tap tunes like "Big Bottom" and "Hell Hole"you'll get acquainted with David St. Hubbins (lead guitar), Nigel Tufnel (lead guitar), Derek Smalls (lead bass) and every drummer who ever livedand diedfor this renowned rock band. Be a part of the sights, sounds and smells of this celebrated heavy metal phenomenon. It's an experience you'll never forget.
Man Bites Dog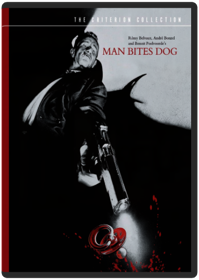 Rémy Belvaux , André Bonzel , Benoît Poelvoorde
Documentary filmmakers André and Rémy have found an ideal subject in Ben. He is witty, sophisticated, intelligent, well liked-and a serial killer. As André and Rémy document Ben's routines, they become increasingly entwined in his vicious program, sacrificing their objectivity and their morality. Controversial winner of the International Critics' Prize at the 1992 Cannes Film Festival, Man Bites Dog stunned audiences worldwide with its unflinching imagery and biting satire of media violence.
Best in Show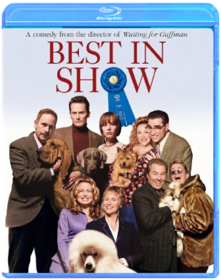 Christopher Guest
A Mighty Wind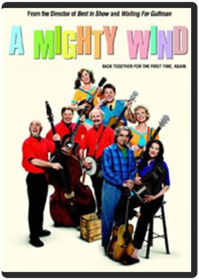 Christopher Guest
A Mighty Wind
Borat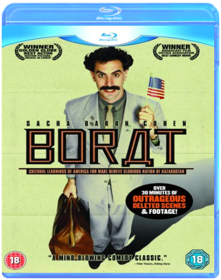 Larry Charles
Import Blu-Ray/Region All pressing. Includes exclusive content only available on this BR pressing; interviews and world premiere coverage. Sacha Baron Cohen brings his Borat character to the big screen with this feature length adaptation of his American exploits. Fans of Da Ali G Show will already be familiar with the devilishly simple Borat formula, in which the heavily moustachioed TV host from Kazakhstan dupes a number of unwitting citizens into revealing their deepest prejudices, and this movie takes that premise, stirs in a little narrative structure, and serves a side-splitting mirth-fest. The action begins with Borat travelling to America alongside his producer Azamat Bagatov (Ken Davitian). After a hotel room viewing of Baywatch, Borat decides he must travel to California to woo Pamela Anderson, so he and the long-suffering Azamat take a cross-country road trip in an ice cream van, encountering some funny, disturbing, and deeply strange individuals along the way.