300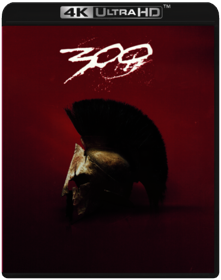 Zack Snyder
The epic graphic novel by Frank Miller (Sin City) assaults the screen with the blood, thunder and awe of its ferocious visual style faithfully recreated in an intense blend of live-action and CGI animation. Retelling the ancient Battle of Thermopylae, it depicts the titanic clash in which King Leonidas (Gerard Butler) and 300 Spartans fought to the death against Xerxes (Rodrigo Santoro) and his massive Persian army. Experience history at swordpoint. And moviemaking with a cutting edge.
2001: A Space Odyssey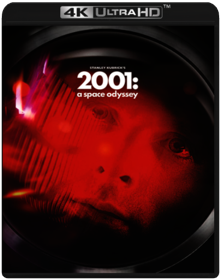 Stanley Kubrick
Ad Astra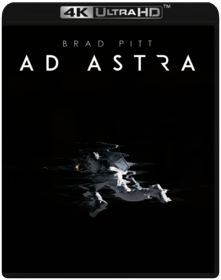 James Gray
Astronaut Roy McBride (Brad Pitt) travels to the outer edges of the solar system to find his missing father and unravel a mystery that threatens the survival of our planet.
Akira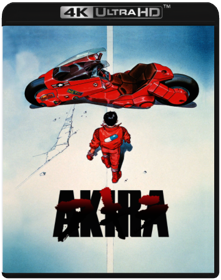 Katsuhiro Ôtomo
A SECRET MILITARY PROJECT ENDANGERS NEO-TOKYO WHEN IT TURNS A BIKER GANG MEMBER INTO A RAMPAGING PSIONIC PSYCHOPATH THAT ONLY TWO KIDS AND A GROUP OF PSIONICS CAN STOP.
The Alfred Hitchcock Classics Collection | Volume I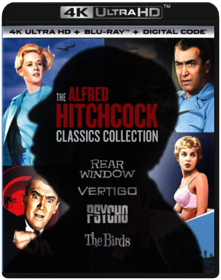 Alfred Hitchcock
The Alfred Hitchcock Classics Collection | Volume II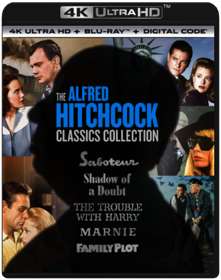 Alfred Hitchcock
Alien
Ridley Scott
Alien: Covenant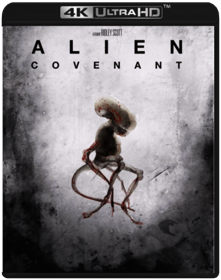 Ridley Scott
Ridley Scott returns to the universe he created with the next Alien adventure! The crew of the colony ship Covenant uncovers a deadly threat and must attempt a harrowing escape.
Almost Famous
Cameron Crowe
Almost Famous (BD)
American Psycho
Mary Harron
Patrick Bateman (Christian Bale) is a Wall Street yuppie, obsessed with success, status and style, with a stunning fiancee (Reese Witherspoon). He is also a psychotic killer who rapes, murders and dismembers both strangers and acquaintances without provocation or purpose. Based on the controversial novel, the film offers a sharp satire to the dark side of yuppie culture in the '80s, while setting forth a vision that is both terrifying and chilling.
An American Werewolf in London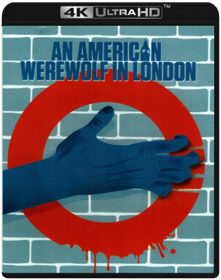 John Landis
Re-discover one of the most gripping horror films of all-time with the cult classic An American Werewolf in London. Blending the macabre with a wicked sense of humor, director John Landis (National Lampoon's Animal House) delivers a contemporary take on the classic werewolf tale in this story of two American tourists who, while traveling in London, find their lives changed forever when a viscious wolf attacks them during a full moon. Featuring groundbreaking, Academy Award-winning make-up by Rick Baker (The Wolfman), this digitally remastered Full Moon Edition also includes the new feature-length documentary Beware the Moon.
Annihilation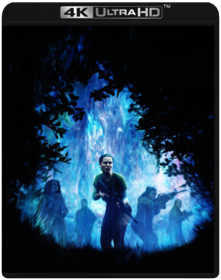 Alex Garland
Annihilation 4K UHD Blu-Ray + Blu-Ray + Digital HD
Apocalypse Now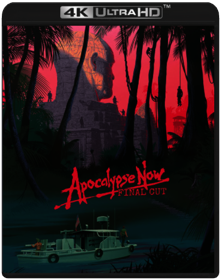 Francis Ford Coppola
Francis Ford Coppola's timeless classic comes to Blu-ray for the first time!

This 3-Disc Deluxe Edition includes Apocalypse Now and Apocalypse Now Redux in stunning new transfers supervised by Francis Ford Coppola - and presented for the first time in their original 2.35:1 theatrical aspect ratios. Also included is the feature-length making-of documentary Hearts of Darkness, presented in a new 1080p HD transfer.

Additional features include a 48-page collectible booklet with never-before-seen archives from the set, over 9 hours of bonus features, plus a storyboard gallery, image galleries, marketing archives and an original script excerpt from John Milius featuring hand-written notes from Coppola.
Apollo 11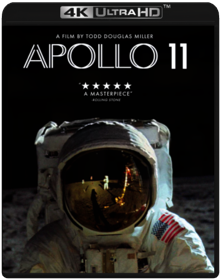 Todd Douglas Miller
Apollo 13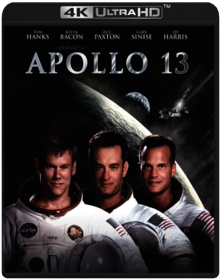 Ron Howard
Nominated for nine Academy Awards, including Best Picture, Apollo 13 is the inspiring and riveting story of the real-life space flight that gripped the nation and changed the world. It had been less than a year since man first walked on the moon, but as far as the American public was concerned, Apollo 13 was just another "routine" space flight - until these infamous words pierced the immense void of space: "Houston, we have a problem." Produced by Brian Grazer and directed by Ron Howard, Apollo 13 stars Tom Hanks, Kevin Bacon, Bill Paxton, Gary Sinise and Ed Harris in NASA's epic operation to save the lives of 3 astronauts battling to survive an ill-fated mission to the moon.
Army of Darkness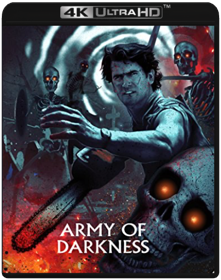 Sam Raimi
Arrival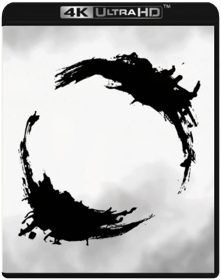 Denis Villeneuve
When mysterious spacecrafts touch down across the globe, an elite team - lead by expert linguist Louise Banks (Amy Adams) - is brought together to investigate. As mankind teeters on the verge of global war, Banks and the team race against time for answers - and to find them, she will take a chance that could threaten her life, and quite possibly humanity.4K Ultra Blu-Ray edition
Backdraft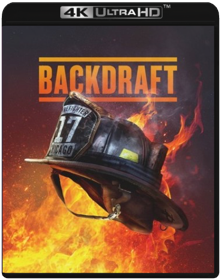 Ron Howard
From Academy Award-winning director Ron Howard, Backdraft is a visually stunning, emotionally charged, action-thriller about the adventurous lives of professional firefighters. Kurt Russell and William Baldwin star as two feuding siblings carrying on a heroic family tradition as Chicago firefighters. When a puzzling series of arson attacks is reported, they are forced to set aside their differences to solve the mystery surrounding these explosive crimes. Scott Glenn, Jennifer Jason Leigh, Rebecca DeMornay, Donald Sutherland and Robert De Niro also star in this critically acclaimed suspense story that features Academy Award-nominated Special Effects and Sound with some of the most awe-inspiring fire sequences ever filmed.
Basic Instinct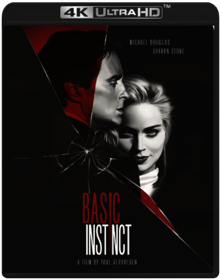 Frank J. Urioste, Paul Verhoeven
Michael Douglas, Sharon Stone. A San Francisco police detective, while investigating a brutal ice-pick murder, has a scorching affair with one of the three prime suspects. She's a beautiful murder mystery writer whose stories seem to dictate real-life crimes that have yet to be committed and the victim in her next story is a cop. 1992/color/123 min/R.
Batman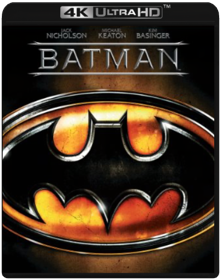 Bob Kane, Tim Burton
Batman Begins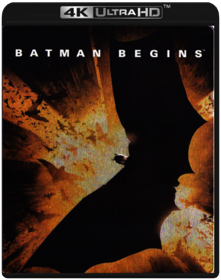 Christopher Nolan, Bob Kane
Beetlejuice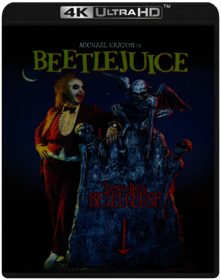 Tim Burton
Beetlejuice (BD)
Belladonna of Sadness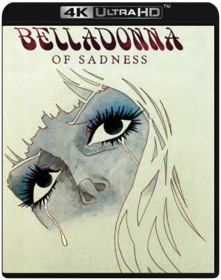 Eiichi Yamamoto
One of the great lost masterpieces of Japanese animation, never before officially released in the U.S., BELLADONNA OF SADNESS is a mad, swirling, psychedelic light-show of medieval tarot-card imagery with horned demons, haunted forests and La Belle Dame Sans Merci with J.R.R. Tolkien influences. The last film in the Animerama trilogy produced by the godfather of Japanese anime & manga, Osamu Tezuka and directed by his longtime collaborator Eiichi Yamamoto (ASTRO BOY and KIMBA THE WHITE LION), BELLADONNA unfolds as a series of spectacular still watercolor paintings that bleed and twist together. A young woman, Jeanne (voiced by Aiko Nagayama) is assaulted by the local lord on her wedding night. To take revenge, she makes a pact with the Devil himself (voiced by Tatsuya Nakadai, from Akira Kurosawa's RAN) who appears as a sprite and transforms her into a black-robed vision of madness and desire.

Extremely transgressive, BELLADONNA is fueled by a mind-blowing Japanese psych rock soundtrack by noted avant-garde jazz composer Masahiko Satoh. The film has been newly restored by Cinelicious Pics using the original 35 mm camera negative and sound elements and including over 8 minutes of surreal footage cut from the negative. On par with Rene Laloux's FANTASTIC PLANET and Ralph Bakshi's WIZARDS as an LSD-stoked 1970s head trip, BELLADONNA marks a major rediscovery for animation fans. If Led Zeppelin had a favorite film, this would be it. In other words, Stairway to Hell.

Special Features:New Video Interviews with Director Eiichi Yamamoto, Art Director Kuni Fukai, and Composer Masahiko SatohRed Band Trailer, Green Band Trailer, Original Trailer16 page booklet
Benedetta
Paul Verhoeven
The Big Lebowski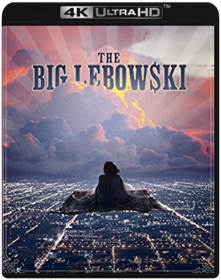 Joel Coen, Ethan Coen
From the Academy Award-winning Coen brothers, The Big Lebowski is a hilariously quirky comedy about bowling, a severed toe, White Russians and a guy named…The Dude. Jeff "The Dude" Lebowski doesn't want any drama in his life…heck, he can't even be bothered with a job. But, he must embark on a quest with his bowling buddies after his rug is destroyed in a twisted case of mistaken identity. Starring Jeff Bridges, John Goodman, Julianne Moore, Steve Buscemi, Philip Seymour Hoffman and John Turturro, experience the cultural phenomenon of The Dude in the "#1 cult film of all time!" (The Boston Globe)
The Birds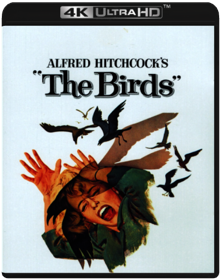 Alfred Hitchcock
Black Hawk down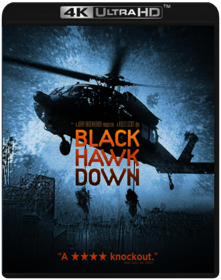 Ridley Scott
From acclaimed director Ridley Scott (Gladiator, Hannibal) and renowned producer Jerry Bruckheimer (Pearl Harbor, Armageddon) comes a gripping true story about bravery, camaradarie and the complex reality of war. Black Hawk Down stars an exceptional cast including Josh Hartnett (Pearl Harbor), Ewan McGregor (Moulin Rouge!), Tom Sizemore (Saving Private Ryan), Eric Bana (Chopper), William Fichtner (The Perfect Storm), Ewen Bremner (Snatch) and Sam Shepard (All The Pretty Horses). In 1993, an elite group of American Rangers and Delta Force soldiers are sent to Somalia on a critical mission to capture a violent warlord whose corrupt regime has led to the starvation of hundreds of thousands of Somalis. When the mission goes terribly wrong, the men find themselves outnumbered and literally fighting for their lives.
Blade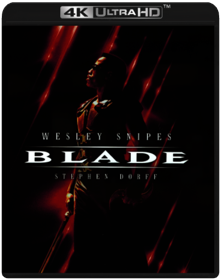 Stephen Norrington
Blade Runner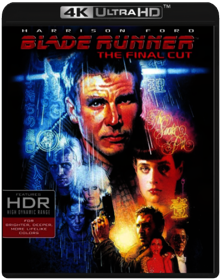 Ridley Scott
Blade Runner 2049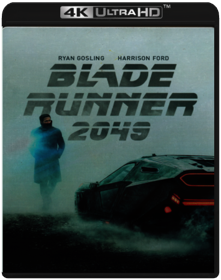 Denis Villeneuve
Blood for Dracula
Paul Morrissey
The Bourne Identity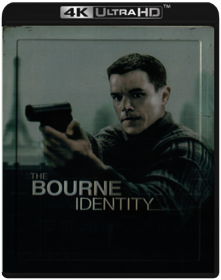 Doug Liman
Academy Award winner Matt Damon stars as Jason Bourne in The Bourne Identity, an explosive and action-packed hit filled with incredible fight sequences. Found with two bullets in his back, Bourne discovers he has the skills of a very dangerous man with no memory of his violent past. Racing to unlock the secret of his own identity, he discovers the deadly truth: he's an elite government agent; a 30 million dollar weapon that the government no longer trusts. Lethally trained and built to disappear, Bourne is the government's top operative who has become its number one target in this super-charged, thrill-a-minute spectacular loaded with "non-stop action!" (Bill Zwecker, FOX-TV)
The Bourne Supremacy
Paul Greengrass
They should have left him alone… Academy Award winner Matt Damon returns as expert assassin Jason Bourne in the next chapter of the stunning, non-stop action hit, The Bourne Supremacy. The haunting past that Bourne hoped to have escaped from, catches up to him once again as the CIA threatens to ruin his new, anonymous life—forcing Bourne to resume his former life as a trained assassin to survive. Fuelled by awesome fight scenes and some of the most breathtaking chase sequences ever filmed, it's a state-of-the-art espionage thriller that explodes into action and never lets up!
The Bourne Ultimatum
Christopher Rouse, Paul Greengrass
Highly trained assassin Jason Bourne (Matt Damon) is on the hunt for the agents who stole his memory and true identity in The Bourne Ultimatum, the third installment of the epic-espionage Bourne series. With a new generation of skilled CIA operatives tracking his every move, Bourne is in a non-stop race around the globe as he finally learns the truth behind his mysterious past. Loaded with incredible fight and chase sequences, it's the exhilarating movie with "mind-blowing action" (Roger Ebert, Chicago Sun-Times ) that you can't afford to miss!
Bram Stoker's Dracula
Francis Ford Coppola
Braveheart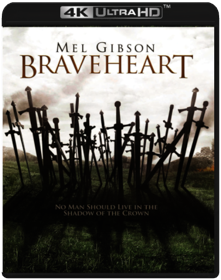 Mel Gibson
Brawl In Cell Block 99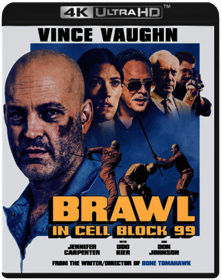 S. Craig Zahler
A former boxer named Bradley loses his job as an auto mechanic, and his troubled marriage is about to expire. At this crossroads in his life, he feels that he has no better option than to work for an old buddy as a drug courier. This improves his situation until the terrible day that he finds himself in a gunfight between a group of police officers and his own ruthless allies. When the smoke clears, Bradley is badly hurt and thrown in prison, where his enemies force him to commit acts of violence that turn the place into a savage battleground. From the director of Bone Tomahawk, Brawl in Cell Block 99 stars Vince Vaughn (Hacksaw Ridge), Jennifer Carpenter ("Dexter"), Udo Kier (Blade) and Don Johnson ("Miami Vice").
The Cabin in the Woods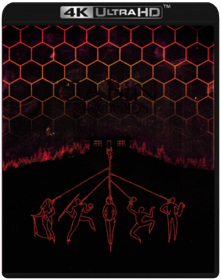 Drew Goddard
Now available for the first time on 4K Ultra HD! A rambunctious group of college friends steals away for a weekend in an isolated country cabin only to be attacked by horrific supernatural creatures.
Carlito's Way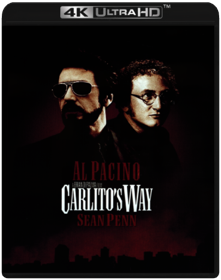 Brian De Palma
From the director of Scarface comes the critically acclaimed crime thriller Carlito's Way. Oscar® winner Al Pacino gives an electrifying performance as former drug kingpin Carlito Brigante, who is sprung from prison by his high-powered attorney (Academy Award® winner Sean Penn). He stuns the New York underworld by vowing to go straight from a history of violence, but his plans are undermined by misguided loyalties and an outmoded code of honor. In a life-or-death battle, Carlito takes on the relentless forces that refuse to let him go. Co-starring John Leguizamo and Luis Guzmán, Carlito's Way is a powerful, action-packed ride all the way to its explosive conclusion.
Casino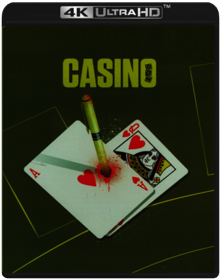 Martin Scorsese
Robert De Niro, Sharon Stone and Joe Pesci star in director Martin Scorsese's riveting look at how blind ambition, white-hot passion and 24-karat greed toppled an empire. Las Vegas, 1973, is the setting for this fact-based story about the Mob's multimillion-dollar casino operation, where fortunes and lives were made and lost with a roll of the dice.
Chernobyl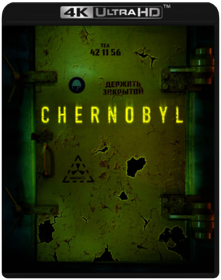 Various
Citizen Kane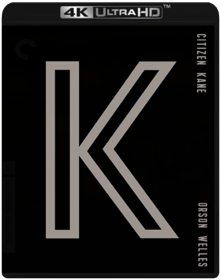 Orson Welles
The story of an immensely wealthy newspaper publisher, as he is remembered by his friends and former wife after his death. Loosely based on the life of William Randolph Hearst. Frequently called the greatest film of all time.
No Track Information Available
Media Type: DVD
Artist: WELLES/COTTEN/COMINGORE/MOOREH
Title: CITIZEN KANE
Street Release Date: 09/24/2002
Domestic
Genre: DRAMA
Cliffhanger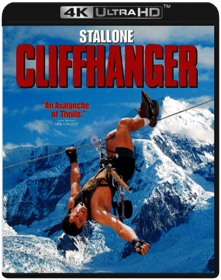 Renny Harlin
Sarah was an inexperienced climber. She trusted Gabe to rescue her. But something went wrong high above the valley floor...Sylvester Stallone, John Lithgow, Michael Rooker, Janine Turner and Ralph Waite star in this high-altitude avalanche of action: a non-stop adventure peak with suspense and capped with heart-quaking terror. For Rocky Mountain Rescue, the mission is almost routine: locate five climbers. With the woman he loves (Turner) and his best friend (Rooker), Gabe Walker (Stallone) braves the icy peaks only to discover that the distress call is really a trap set by merciless international terrorist Eric Qualen (Lithgow). Now millions of dollars and their own lives hang in the balance. Against explosive firepower, bitter cold, and dizzying heights, Walker must outwit Qualen in a deadly game of hide-and-seek.
A Clockwork Orange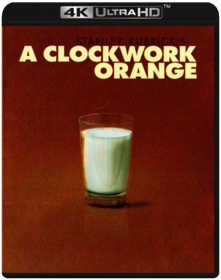 Stanley Kubrick
Clockwork Orange, A: Special Edition (BD)
Close Encounters of the Third Kind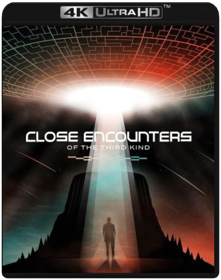 Steven Spielberg
Celebrate the 40th anniversary of Steven Spielberg's sci-fi blockbuster, now fully restored in 4K. Richard Dreyfuss stars as cable worker Roy Neary, who experiences a close encounter of the first kind - witnessing UFOs soaring across the sky. Meanwhile, government agents have close encounters of the second kind - discovering physical evidence of extraterrestrial visitors in the form of a lost fighter aircraft from World War II and a stranded military ship that disappeared decades earlier only to suddenly reappear in an unusual place. Roy and the agents follow the clues that have drawn them to reach a site where they will have a close encounter of the third kind - contact.
Cloverfield
Matt Reeves
Coming to America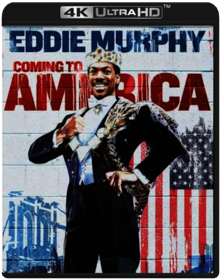 John Landis
Crank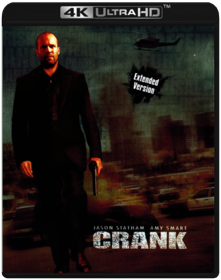 Brian Taylor, Mark Neveldine
A professional hit man (Jason Statham) is poisoned and has only hours to live. He has some big tasks to accomplish before the grim reaper arrives.
Crash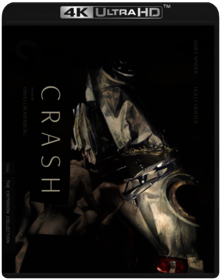 David Cronenberg
The Dark Knight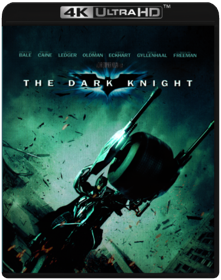 Christopher Nolan
The Dark Knight Rises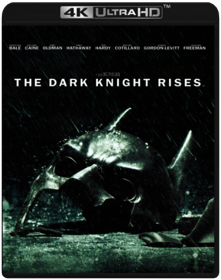 Christopher Nolan
Days of Thunder
Tony Scott
The Deer Hunter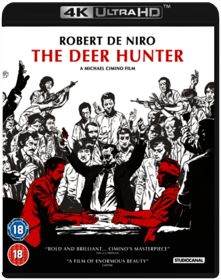 Peter Zinner, Michael Cimino
Winner of five Academy Awards®, including Best Picture and Best Director, and one of AFI's Top 100 Films of All Time, The Deer Hunter follows a group of Pennsylvania steelworkers from their blue-collar lives, hunting in the woods of the Alleghenies, to the hells of Southeast Asia during the Vietnam War. Academy Award® winners Robert De Niro and Christopher Walken star in this unforgettable saga of friendship and courage. Experience the brutality of war and the depths of emotional strain on the human spirit in this extraordinarily powerful film classic.
Die Hard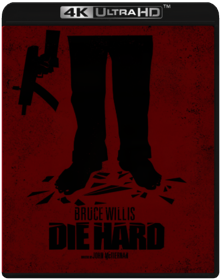 John McTiernan
BRUCE WILLIS IS JOHN McCLANE, a New York cop who flies to L.A. on Christmas Eve to visit his wife at a party in her company's lavish high-rise. Plans change once a group of terrorists, led by Hans Gruber (Alan Rickman), seize the building and take everyone hostage. McClane slips away and becomes the only chance anyone has in this beginning-to-end heart-stopping action thriller.
Donnie Darko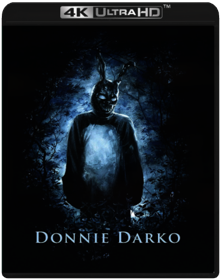 Richard Kelly
In the tradition of Urban Legends and Final Destination, Donnie Darko is an edgy, psychological thriller about a suburban teen coming face-to-face with his dark destiny. Jake Gyllenhaal leads a star-filled cast (including Drew Barrymore, Noah Wyle, Jena Malone, Patrick Swayze and Mary McDonnell) as a delusional high-school student visited by a demonic rabbit with eerie visions of the past - and deadly predictions for the future. This "excitingly original" (Entertainment Weekly) nail-biter will keep you on the edge of your seat until the mind-bending climax.
The Doors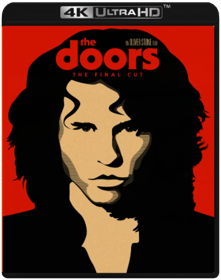 Oliver Stone
UCLA film student Jim Morrison finds a girlfriend, forms a band and turns tragic 1960s rock star.
Double Indemnity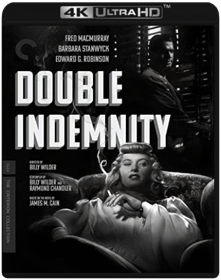 Billy Wilder
Dr. Strangelove, Or: How I Learned to Stop Worrying and Love the Bomb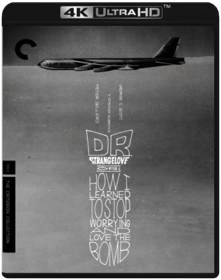 Stanley Kubrick
Dracula Sucks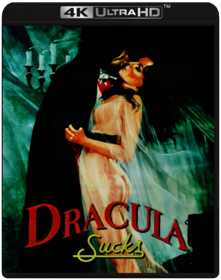 Phillip Marshak
Dredd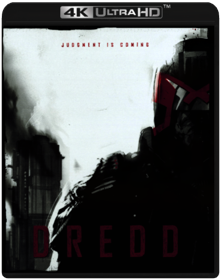 Pete Travis
Available for the first time on 4K Ultra HD Combo Pack comes the popular comic book character Judge Dredd, who is brought to life in this high-octane, sci-fi action movie starring Karl Urban.
Dune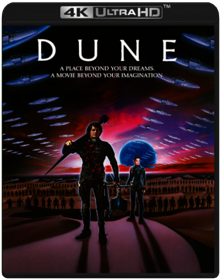 David Lynch
Dazzling special effects, unforgettable images and powerful performances highlight David Lynch's stunning film version of Frank Herbert's classic science-fiction epic about an intergalactic warrior's messianic rise. Starring Kyle MacLachlan, José Ferrer, Max von Sydow, Oscar® winner Linda Hunt and Sting, Dune is the ultimate adventure experience that goes beyond the imagination.
Dunkirk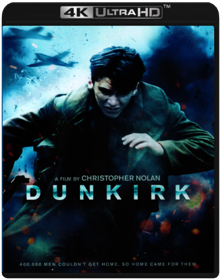 Christopher Nolan
Eastern Promises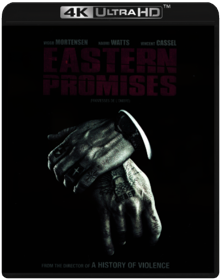 David Cronenberg
Viggo Mortensen and Academy Award® nominee Naomi Watts star in this electrifying thriller from critically acclaimed director David Cronenberg (A History of Violence). Criminal mastermind Nikolai (Mortensen) finds his ties to a notorious crime family shaken when he crosses paths with Anna (Watts), a midwife who has accidentally uncovered evidence against them. Their unusual relationship sets off an unstoppable chain of murder, mystery and deception in the explosive film critics are calling "provocative and engrossing" (Claudia Puig, USA Today).
Easy Rider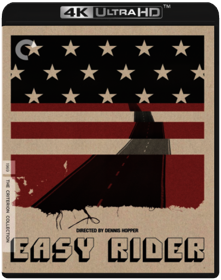 Dennis Hopper
The Elephant Man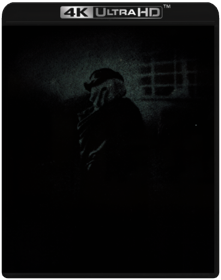 David Lynch
affetto da una grave malattia deformante, un uomo, dolce e sensibile, viene prima esibito come fenomeno da baraccone e poi ospitato in un ospedale sotto le cure di un medico amoroso. il film ha avuto un rifacimento nel 1981.premi e riconoscimenti1980 - miglior film british academy of film and television arts awards1980 - miglior film candidature [academy awards]1979 - miglior commedia tony awards [al soggetto] frederick treves; ashley montagu
Escape from New York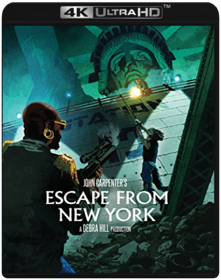 John Carpenter
A thrilling landmark film that jolts along at a breakneck pace, Escape From New York leapt to cult status with high-octane action, edge-of-your-seat suspense and the mind-blowing vision of lone warrior Snake Plissken (Kurt Russell) battling his way out of a post-apocalyptic Manhattan!

In a world ravaged by crime, the entire island of Manhattan has been converted into a walled prison where brutal prisoners roam. But when the US president (Donald Pleasence) crash-lands inside, only one man can bring him back: notorious outlaw and former Special Forces war hero Snake Plissken (Russell). But time is short. In 24 hours, an explosive device implanted in his neck will end Snake' mission (and his life) unless he succeeds!
Evil Dead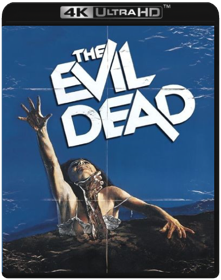 Sam Raimi
The Evil Dead, director Sam Raimi's (Darkman, Quick & The Dead, Army Of Darkness) first feature film, is a true cult classic in every sense of the word. Originally released in 1982, The Evil Dead tells the tale of a group of friends who go to a cabin in the woods, where they find an unspeakable evil lurking in the forest. They find the Necronomicon, the Book Of The Dead, and the taped translation of the text. Once the tape is played, the evil is released. One by one, the teens become deadly zombies. With only one remaining (Bruce Campbell), it is up to him to survive the night and battle The Evil Dead.
Evil Dead 2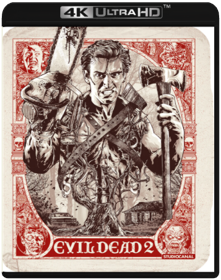 Sam Raimi
Ash (Bruce Campbell), the sole survivor of THE EVIL DEAD, returns to the same cabin in the woods and again unleashes the forces of the dead. With his girlfriend possessed by the demons and his body parts running amok, Ash is forced to single- handedly battle the legions of the damned as the most lethal – and groovy – hero in horror movie history! Welcome to EVIL DEAD II, director Sam Raimi's infamous sequel to THE EVIL DEAD and outrageous prequel to ARMY OF DARKNESS!
Ex Machina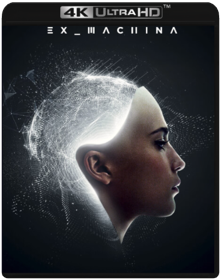 Alex Garland
Available for the first time on 4K Ultra HD Combo Pack comes the Academy Award®-winning ''Best Visual Effects'' sci-fi thriller from the writer of 28 DAYS LATER and DREDD.
Family Plot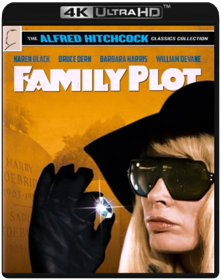 Alfred Hitchcock
The Fast and the Furious
Rob Cohen
They've got the adrenaline rush and the mean machines, but most of all, they've got the extreme need for speed. On the turbo-charged streets of Los Angeles, every night is a championship race. With nitro-boosted fury, Dominic Toretto (Vin Diesel), rules the road turning all his challengers into dust. He and his rival, Johnny Tran (Rick Yune) are the boldest, the baddest and the best. But now, there's new rage on the road. They know he's tough, they know he's fast, but what they don't know is that he's a speed demon detective (Paul Walker) with enough drive and determination to come out the winner. With intense full-throttle action, awesome high-speed stunts, and full-on pedal to the metal intensity, this fast and furious assault puts you in the driver's seat and dares you to exceed all limits.
The Fifth Element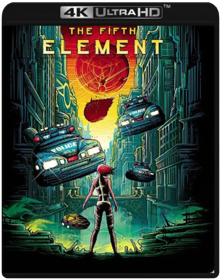 Luc Besson
Limited Edition STEELBOOK with 4K blu-ray, regular blu-ray, and Digital HD code!! Authentic USA edition!!
Finding Nemo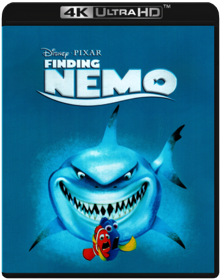 Andrew Stanton
Sea it like never before! For the first time ever, through the magic of Blu-ray and Blu-ray 3D, fully immerse yourself in the stunning underwater world of Disney/Pixar's FINDING NEMO! From the creators of TOY STORY and MONSTERS, INC., this critically acclaimed and heartwarming tale splashes off the screen with brilliant digital picture, high definition sound and breathtaking bonus features that transport you beyond your imagination. In the depths of the Great Barrier Reef, Marlin (Albert Brooks), an overly protective clownfish, embarks on a daring rescue mission when his beloved son, Nemo, gets scooped up by a diver. With his unforgettable friend Dory (Ellen DeGeneres) by his side, Marlin encounters an ocean full of memorable comedic characters on his momentous journey — to find Nemo. Bring home the humor and heartfelt emotion of the epic adventure that captured the Academy Award for "Best Animated Feature Film" (2003) — now more awesome than ever on Disney Blu-ray!
First Blood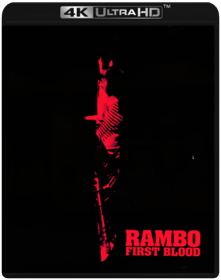 Ted Kotcheff
Academy Award-nominee Sylvester Stallone stars as war hero, ex-Green Beret John Rambo in the one that started it all! FIRST BLOOD is an explosive action-thriller that will keep you on the edge of your seat until the final, powerful frame.
Flesh for Frankenstein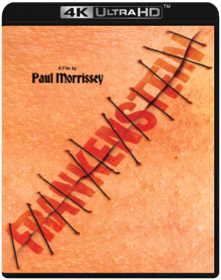 Paul Morrissey
Ford v Ferrari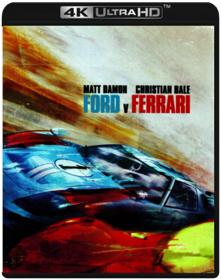 James Mangold
American car designer Carroll Shelby and driver Ken Miles battle corporate interference and the laws of physics to build a revolutionary race car for Ford in order to defeat Ferrari at the 24 Hours of Le Mans in 1966.
Frozen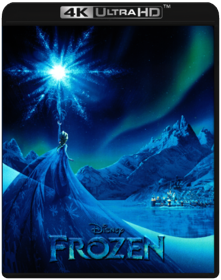 Jennifer Lee, Chris Buck
Fearless optimist Anna teams up with Kristoff in an epic journey, encountering Everest-like conditions, and a hilarious snowman named Olaf in a race to find Anna's sister Elsa, whose icy powers have trapped the kingdom in eternal winter.
Full Metal Jacket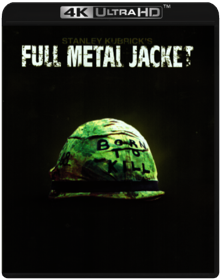 Stanley Kubrick
Full Metal Jacket: Deluxe Edition (BD)
Fury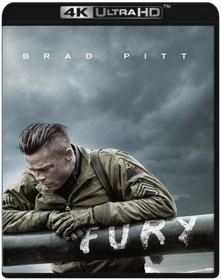 David Ayer
April, 1945. As the Allies make their final push in the European Theatre, a battle-hardened army sergeant named Wardaddy (Brad Pitt) commands a Sherman tank and her five-man crew on a deadly mission behind enemy lines. Outnumbered and outgunned, and with a rookie soldier thrust into their platoon, Wardaddy and his men face overwhelming odds in their heroic attempts to strike at the heart of Nazi Germany.
Gattaca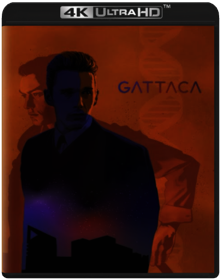 Andrew Niccol
BLURAY Special Edition
Get Out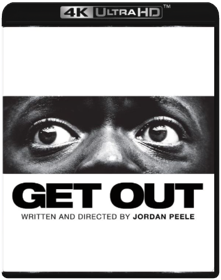 Jordan Peele
When Chris (Daniel Kaluuya), a young African-American man, visits his white girlfriend's (Allison Williams) family estate, he becomes ensnared in the more sinister, real reason for the invitation. At first, Chris reads the family's overly accommodating behavior as nervous attempts to deal with their daughter's interracial relationship, but as the weekend progresses, a series of increasingly disturbing discoveries lead him to a truth that he could have never imagined. This speculative thriller from Blumhouse (producers of The Visit, Insidious series and The Gift) and the mind of Jordan Peele (Key & Peele) is equal parts gripping thriller and provocative commentary.
Ghostbusters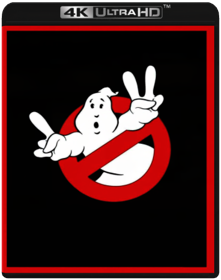 Ivan Reitman
Suit up for classic comedy! When kooky, spooky college profs Peter Venkman (Bill Murray), Ray Stantz (Dan Aykroyd) and Egon Spengler (Harold Ramis) lose their university jobs, they decide to go freelance, de-haunting houses in a new ghost removal service. As soon as they open their doors, their first order of business becomes saving beautiful cellist Dana Barrett (Sigourney Weaver) and nerdy Louis Tully (Rick Moranis), who've inadvertently opened the gates of hell…right in their own apartment building! UHD Synopsis: When kooky, spooky college profs Peter Venkman (Bill Murray), Ray Stantz (Dan Aykroyd) and Egon Spengler (Harold Ramis) lose their university jobs, they decide to go freelance, de-haunting New York City with a new ghost removal service. As soon as they open their doors, their first order of business becomes saving beautiful cellist Dana Barrett (Sigourney Weaver) and nerdy Louis Tuilly (Rick Moranis), who've inadvertently opened the gates of hell...right in their own apar
Gladiator
Ridley Scott
Goodfellas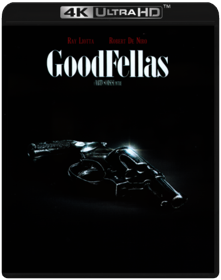 Martin Scorsese
Grease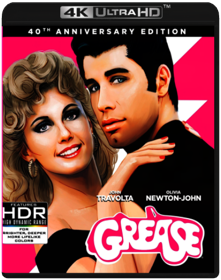 Randal Kleiser
Groundhog Day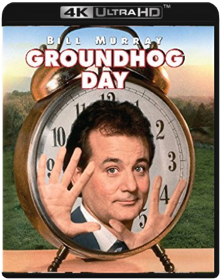 Harold Ramis
Bill Murray is at his wry, wisecracking best in this riotous romantic comedy about a weatherman caught in a personal time warp on the worst day of his life. Teamed with a relentlessly cheerful producer (Andie MacDowell) and a smart-aleck cameraman (Chris Elliott), TV weatherman Phil Connors (Bill Murray) is sent to Punxsutawney, Pennsylvania, to cover the annual Groundhog Day festivities. But on his way out of town, Phil is caught in a giant blizzard, which he failed to predict, and finds himself stuck in small-town hell. Just when things couldn't get any worse, they do. Phil wakes the next morning to find it's Groundhog Day all over again... and again... and again.
Halloween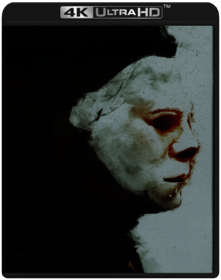 John Carpenter
Jamie Lee Curtis, Donald Pleasence. Directed by John Carpenter. In this horror classic, an escaped psychotic murderer who killed his sister on Halloween is about to relive his crime. 1978/color/92 min/R.
Heat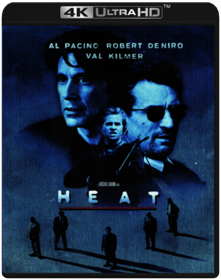 Michael Mann
Heat (2 Disc Director's Cut) Blu-ray
Heavy Metal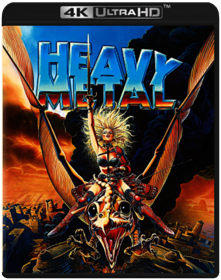 Gerald Potterton
Based on the fantastical illustrated magazine Heavy Metal, producer Ivan Reitman enlists the help of some of Hollywood's animation masters to create the otherworldly tale of a glowing green orb from outer space that spreads destruction throughout the galaxy. Only when encountered by its one true enemy, to whom it is inexplicably drawn, will goodness prevail throughout the universe. Richly and lavishly drawn, the vignettes of the orb's dark victories include the character voices of John Candy, Harold Ramis and a pounding soundtrack by Black Sabbath, Blue Oyster Cult, Cheap Trick, Devo, Donald Fagen, Don Felder, Grand Funk Railroad, Sammy Hagar, Journey, Nazareth, Stevie Nicks, Riggs, and Trust. Highly imaginative and full of surprising special effects, Heavy Metal set the standard for the alternative contemporary animation. An intoxicating experience not to be missed!
Hellboy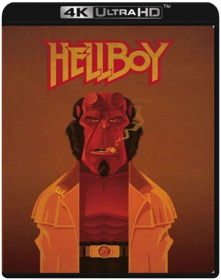 Guillermo del Toro
From visionary writer/director Guillermo del Toro (director of Blade II, The Devil's Backbone) comes Hellboy, a supernatural action adventure based on Mike Mignola's popular Dark Horse Comics series of the same name. Born in the flames of hell and brought to Earth as an infant to perpetrate evil, Hellboy (Ron Perlman) was rescued from sinister forces by the benevolent Dr. Broom (John Hurt), who raised him to be a hero. In Dr. Broom's secret Bureau of Paranormal Research and Defense, Hellboy creates an unlikely family consisting of the telepathic "Mer-Man" Abe Sapien (Doug Jones) and Liz Sherman (Selma Blair), the woman he loves who can control fire. Hidden from the very society that theyprotect, they stand as the key line of defense against an evil madman who seeks to reclaim Hellboy to the dark side and use his powers to destroy mankind.
Hellboy 2 - The Golden Army
Guillermo del Toro
Hereditary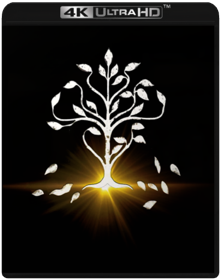 Ari Aster
Hot Fuzz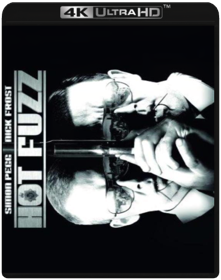 Edgar Wright
From the creators of Shaun of The Dead comes the Hot Fuzz Ultimate Edition! Nicholas Angel (Simon Pegg) is the unstoppable cop who, with the help of a bumbling partner (Nick Frost), turns up the heat in a small, quiet town and delivers some big-city justice. See all of the action and comedy in this Ultimate Edition that features non-stop entertainment, heart-pounding thrills and outrageous laughs!
Inception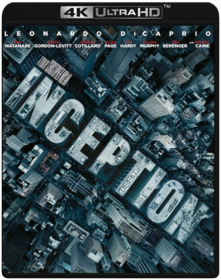 Christopher Nolan
Indiana Jones: The Complete Adventures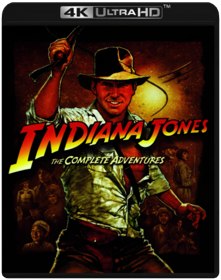 Steven Spielberg
Inglourious Basterds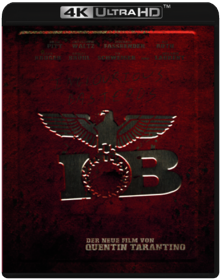 Quentin Tarantino
Brad Pitt takes no prisoners in Quentin Tarantino's high-octane WWII revenge fantasy Inglourious Basterds. As war rages in Europe, a Nazi-scalping squad of American soldiers, known to their enemy as "The Basterds," is on a daring mission to take down the leaders of the Third Reich. Bursting with "action, hair-trigger suspense and a machine-gun spray of killer dialogue" (Peter Travers, Rolling Stone), Inglourious Basterds is "another Tarantino masterpiece" (Jake Hamilton, CBS-TV)!
Interstellar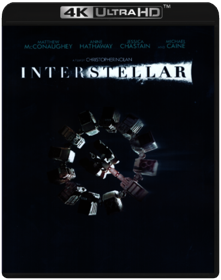 Christopher Nolan
It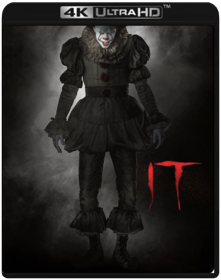 Andrés Muschietti
Jaws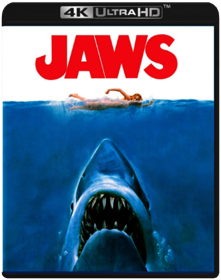 Steven Spielberg
Directed by Academy Award® winner Steven Spielberg, Jaws set the standard for edge-of-your-seat suspense quickly becoming a cultural phenomenon and forever changing the movie industry. When the seaside community of Amity finds itself under attack by a dangerous great white shark, the town's chief of police (Roy Scheider), a young marine biologist (Richard Dreyfuss) and a grizzled shark hunter (Robert Shaw) embark on a desperate quest to destroy the beast before it strikes again. Featuring an unforgettable score that evokes pure terror, Jaws remains one of the most influential and gripping adventures in motion picture history.
Jojo Rabbit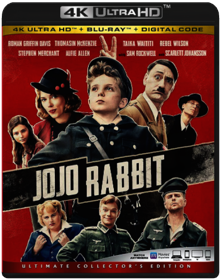 Taika Waititi
Jurassic Park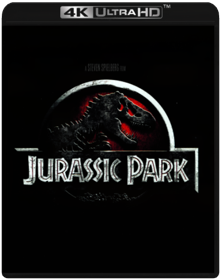 Steven Spielberg
Experience one of the biggest films in motion picture history with director Steven Spielberg's ultimate thrill ride, Jurassic Park. Featuring Academy Award winning visual effects and groundbreaking filmmaking that has been hailed as "a triumph of special effects artistry" (Roger Ebert, Chicago Sun-Times), this epic film is sheer movie-making magic that was 65 million years in the making. Jurassic Park takes you to an amazing theme park on a remote island where dinosaurs once again roam the earth and five people must battle to survive among the prehistoric predators. Starring Sam Neill, Laura Dern, Jeff Goldblum and Richard Attenborough, discover the breathtaking adventure you will want to experience again and again.
Kick-Ass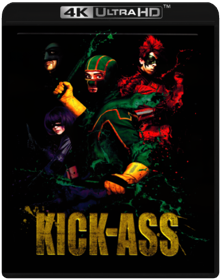 Matthew Vaughn
Now available for the first time on 4K Ultra HD! Dave's life is completely underwhelming until he makes the simple decision to become a superhero.
The Killing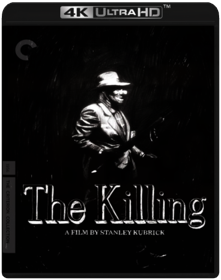 Stanley Kubrick
Stanley Kubrick's account of an ambitious racetrack robbery is one of Hollywood's tautest, twistiest noirs. Aided by a radically time-shuffling narrative, razor-sharp dialogue from pulp novelist Jim Thompson, and a phenomenal cast of character actors, including Sterling Hayden (Dr. Strangelove), Coleen Gray (Red River), Timothy Carey (Paths of Glory), and Elisha Cook Jr. (The Maltese Falcon), The Killing is both a jaunty thriller and a cold-blooded punch to the gut. And with its precise tracking shots and gratifying sense of irony, it's Kubrick to the core.
Labyrinth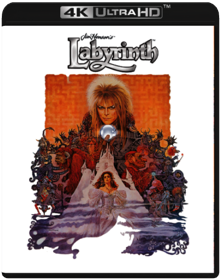 Jim Henson
George Lucas produced and Jim Henson directed this gothic fantasy which pits living and breathing actors Jennifer Connelly and David Bowie (who, along with Trevor Jones, provides the film's music) against a motley collection of Muppet monsters. The film centers upon teenage Sarah (Connelly), who lives in a fantasy world of myth and magic, evil spells, and wondrous enchantment. She is baby-sitting her little brother when she cavalierly wishes that goblins would take him away. She gets her wish, and a coterie of goblins abduct him. She then encounters Jareth (David Bowie), the ruler of a mystical world one step removed from reality. He tells Sarah that the only way to get her brother back is to find her way through a M.C. Escher-like labyrinth and find the castle at the center. As she makes her way through the maze, she faces a number of horrific challenges (like the Bog of Eternal Stench) before she finds her way to the gravity-defying castle, where her brother is being held by the evil goblins.
Lara Croft: Tomb Raider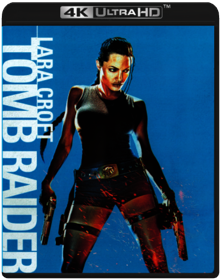 Simon West
Léon
Luc Besson
The mysterious Léon (Jean Reno) is New York's top hitman. When his next-door neighbors are murdered, Léon becomes the unwilling guardian of the family's sole survivor - 12-year-old Mathilda (Natalie Portman). But Mathilda doesn't just want protection; she wants revenge. From the electrifying opening to the fatal finale, THE PROFESSIONAL is a nonstop crescendo of action and suspense. UHD Release 2017 The mysterious Léon (Jean Reno) is New York's top hitman. When his next-door neighbors are murdered, Léon becomes the unwilling guardian of the family's sole survivor – 12-year-old Mathilda (Natalie Portman). But Mathilda doesn't just want protection; she wants revenge. From the electrifying opening to the fatal finale, Léon: The Professional is a nonstop crescendo of action and suspense. Experience both the theatrical and extended versions of this beloved action masterpiece, now presented in full 4K resolution.
Life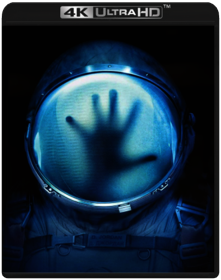 Daniel Espinosa
Life is a terrifying sci-fi thriller about a team of scientists aboard the International Space Station whose mission of discovery turns to one of primal fear when they find a rapidly evolving life form that caused extinction on Mars, and now threatens the crew and all life on Earth.
Looper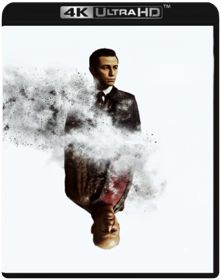 Rian Johnson
In the futuristic action thriller Looper, time travel will be invented – but it will be illegal and only available on the black market. When the mob wants to get rid of someone, they will send their target 30 years into the past where a "looper" – a hired gun, like Joe (Joseph Gordon-Levitt) – is waiting to mop up. Joe is getting rich and life is good…until the day the mob decides to "close the loop," sending back Joe's future self (Bruce Willis) for assassination. The film is written and directed by Rian Johnson and also stars Emily Blunt, Paul Dano, and Jeff Daniels.
Lord of the Rings: Fellowship of the Ring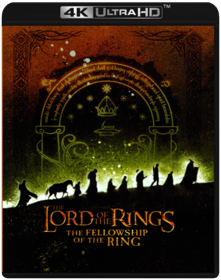 Peter Jackson
Quick Shipping !!! New And Sealed !!! This Disc WILL NOT play on standard US DVD player. A multi-region PAL/NTSC DVD player is request to view it in USA/Canada. Please Review Description.
The Lord of the Rings: The Return of the King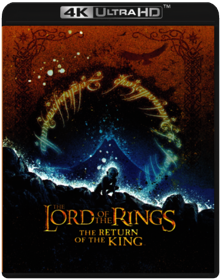 Peter Jackson
Lord of the Rings Extended Two Towers
The Lord of the Rings: The Two Towers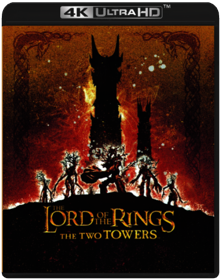 Peter Jackson
Lord of War
Andrew Niccol
Nicolas Cage, Ethan Hawke. A shrewd Ukranian immigrant living in Brooklyn is really a dangerous international arms dealer who has successfully avoided capture by an unwavering Interpol agent for over 20 years but lately has been unsuccessful at avoiding his own conscience. 2005/color/122 min/R.
The Lost Boys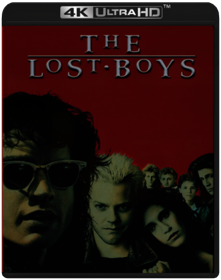 Joel Schumacher
Lost Boys, The (BD)
Lucy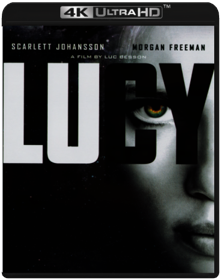 Luc Besson
From the visionary director of La Femme Nikita and The Fifth Element and starring Scarlett Johansson and Academy Award-winner Morgan Freeman, comes an action-thriller about a woman named Lucy who accidentally gets caught in a dark deal, but turns the tables on her captors. Altered by a dangerous new drug allowing her to use 100% of her brain capacity, Lucy transforms into a merciless warrior evolved beyond human logic.
Mad Max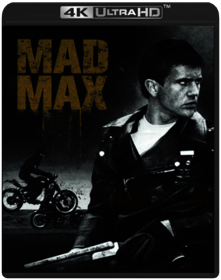 George Miller
Mad Max Beyond Thunderdome
George Miller
Quick Shipping !!! New And Sealed !!! This Disc WILL NOT play on standard US DVD player. A multi-region PAL/NTSC DVD player is request to view it in USA/Canada. Please Review Description.
Mad Max: Fury Road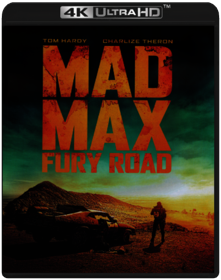 George Miller
Marnie
Alfred Hitchcock
Mary Shelley's Frankenstein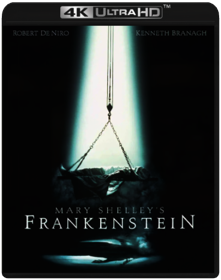 Kenneth Branagh
The Matrix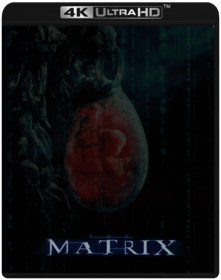 Andy Wachowski, Larry Wachowski
Midsommar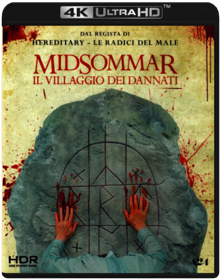 Ari Aster
NOTICE: Polish Release, cover may contain Polish text/markings. The disk has English audio.
Mission Impossible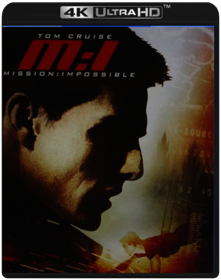 Brian De Palma
After he is framed for the death of several colleagues and falsely branded a traitor, a secret agent embarks on a daring scheme to clear his name in this spy adventure. Though it drew its name from the familiar television series, director Brian DePalma's big-budget adaptation shares little more with the original show than the occasional self-destructing message and the name of team leader Jim Phelps (Jon Voight). The film focuses not on Phelps but his protégé, Ethan Hunt (a reserved Tom Cruise), who becomes a fugitive after taking the blame for a botched operation. He responds by banding together with a group of fellow renegades, and he is soon maneuvering his way through a twisted series of double crosses that mainly serve as excuses for spectacular high-tech action sequences. Much of the activity revolves around a missing computer disk, with the film's most famous scene depicting Hunt's delicate efforts to retrieve the disk from a secure, well-alarmed room in CIA headquarters.
Mission: Impossible - Six Movie Collection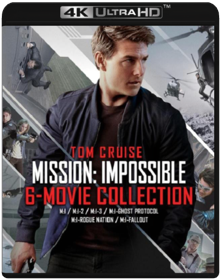 Various
Moon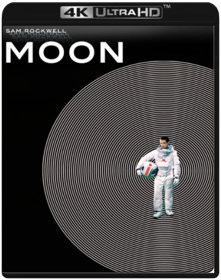 Duncan Jones
Sam Bell (Sam Rockwell) is nearing the completion of his 3-year-long contract with Lunar Industries, mining Earth's primary source of energy on the dark side of the moon. Alone with only the base's vigilant computer Gerty (voiced by Oscar-Winner Kevin Spacey, 1999 Best Actor, American Beauty) as his sole companion, Bell's extended isolation has taken its toll. His only link to the outside world comes from satellite messages from his wife and young daughter. He longs to return home, but a terrible accident on the lunar surface leads to a disturbing discovery that contributes to his growing sense of paranoia and dislocation so many miles away from home. Moon is an engrossing, intelligent sci-fi thriller that ranks with genre classics like 2001: A Space Odyssey.
Moonlight
Barry Jenkins
The Academy BEST PICTURE beautifully remastered for the first time on 4K Ultra HD!

A timeless story of human connection and self-discovery, Academy Award® ''Best Motion Picture'' Winner MOONLIGHT chronicles the life of a young black man from childhood to adulthood as he struggles to find his place in the world while growing up in a rough neighborhood of Miami. Anchored by extraordinary performances from a tremendous ensemble cast, MOONLIGHT is a profoundly moving portrayal of the moments, people, and unknowable forces that shape our lives and make us who we are.
Mother!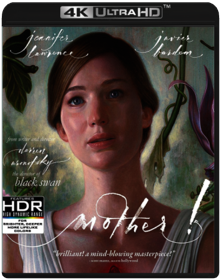 Darren Aronofsky
academy award® winners jennifer lawrence (silver linings playbook) and javier bardem (no country for old men) deliver unforgettable performances in academy award nominated darren aronofsky's (black swan) praised opus. the film shattered audiences and critics around the world. it s been called darkly exhilarating (justin chang, los angeles times) and aronofsky's most daring film yet (ben croll, indiewire). experience the visually arresting psychological thriller that will leave your heart pounding and your mind blown!
Mulholland Dr.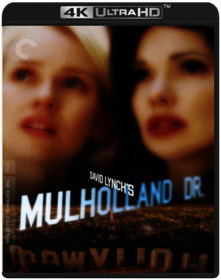 David Lynch
A love story in the city of dreams . . . Blonde Betty Elms (Naomi Watts) has only just arrived in Hollywood to become a movie star when she meets an enigmatic brunette with amnesia (Laura Harring). Meanwhile, as the two set off to solve the second woman's identity, filmmaker Adam Kesher (Justin Theroux) runs into ominous trouble while casting his latest project. David Lynch's seductive and scary vision of Los Angeles's dream factory is one of the true masterpieces of the new millennium, a tale of love, jealousy, and revenge like no other. BLU-RAY SPECIAL EDITION FEATURES • New, restored 4K digital transfer, supervised by director David Lynch and director of photography Peter Deming, with 5.1 surround DTS-HD Master Audio soundtrack • New interviews with Lynch, Deming, actors Naomi Watts and Laura Harring, composer Angelo Badalamenti, and casting director Johanna Ray • Interviews with Lynch and cast members, along with other footage from the film's set • Trailer • PLUS: A booklet featuring an interview with Lynch from filmmaker and writer Chris Rodley's 2005 edition of the book Lynch on Lynch • More!
The Mummy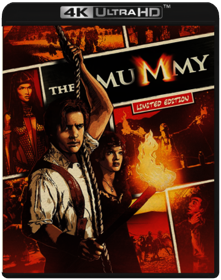 Stephen Sommers
Deep in the Egyptian desert, a band of explorers searching for long-lost treasure have accidentally unearthed and resurrected the Mummy—an ancient 3,000-year-old legacy of terror! Adventurer Rick O'Connell (Brendan Fraser) pairs up with librarian Evelyn (Academy Award winner Rachel Weisz) and a motley archeological crew to conquer the curse of the living dead—the vengeful reincarnation of the Egyptian priest Imhotep (Arnold Vosloo). Combining the thrills of a rousing adventure with the suspense of the legendary 1932 horror classic, The Mummy is a true nonstop action epic, filled with dazzling visual effects, top-notch talent and superb storytelling.
National Lampoon's Animal House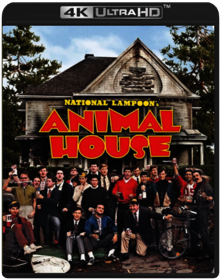 John Landis
One of the most popular movie comedies of all time is also the film that made John Belushi a star. This raunchy, screwball comedy directed with madcap zest by John Landis offers a relentless spoof of 1960s college life by following the hilarious adventures of the Delta fraternity. In addition to Belushi as Bluto Blutarsky, the outstanding cast includes Tim Matheson, Tom Hulce, Stephen "Flounder" Furst, Karen Allen, Donald Sutherland, Peter Riegert, and Kevin Bacon, along with Otis Day and the Knights with their show-stopping performance of "Shout."
Neon Demon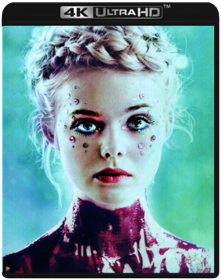 Nicolas Winding Refn
When aspiring model Jesse moves to Los Angeles, her youth and vitality are devoured by a group of beauty-obsessed women who will use any means necessary to get what she has.
The Northman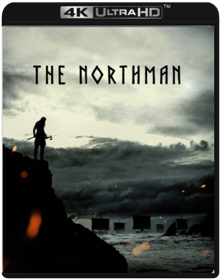 Robert Eggers
Oldboy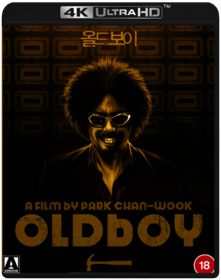 Park Chan-wook
After a drunken night on the town, Oh Dae-su wakes up in the morning to discover he has been locked up, without explanation, in a mysterious prison - his home for the next 15 years. Suddenly, Dae-su finds himself freed, a voice on a cell phone taunts him into discovering who kept him imprisoned. Dae-su plunges into a world of competing vengeance, his own drive for revenge matched by the equally implacable and considerably more Byzantine scheming of his mysterious nemesis.
Once upon a Time in Hollywood
Quentin Tarantino
Quentin Tarantino's Once Upon a Time... in Hollywood visits 1969 Los Angeles, where everything is changing, as TV star Rick Dalton (Leonardo DiCaprio) and his longtime stunt double Cliff Booth (Brad Pitt) make their way around an industry they hardly recognize anymore. The ninth film from the writer-director features a large ensemble cast and multiple storylines in a tribute to the final moments of Hollywood's golden age.
The Outsiders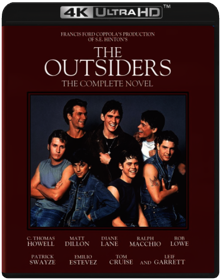 Francis Ford Coppola
Pacific Rim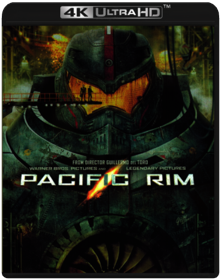 Guillermo del Toro
Parasite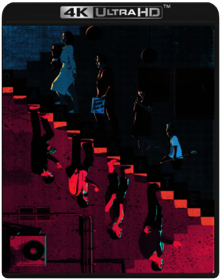 Joon Ho Bong
Passengers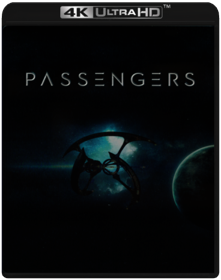 Morten Tyldum
Jennifer Lawrence and Chris Pratt star in a high-stakes adventure about two passengers, Jim and Aurora, onboard a spaceship transporting them to a new life on another planet. The trip takes a deadly turn when their hibernation pods mysteriously wake them 90 years before they reach their destination. As they try to unravel the mystery behind the malfunction, they begin to fall for each other only to discover that the ship itself is in grave danger. With the lives of 5000 sleeping passengers at stake, only Jim and Aurora can save them all.
Paths of Glory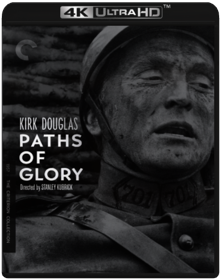 Stanley Kubrick
Perdita Durango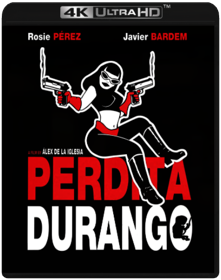 Álex de la Iglesia
Phantom Thread
Paul Thomas Anderson
Set in the glamour of the 1950's post-war London, renowned dressmaker Reynolds Woodcock (Daniel Day-Lewis) and his sister Cyril (Lesley Manville) are at the center of the British fashion, dressing royalty, movie stars, heiresses, socialites, debutants and dames with the distinct style of The House of Woodcock. Women come and go through Woodcock's life until he comes across a young, strong-willed woman, Alma (Vicky Krieps), who soon becomes a fixture in his life as his muse and lover. Once controlled and planned, he finds his carefully tailored life disrupted by the scariest curse of all…love. And so begins a Gothic Romance of twists, turns and power struggles of "pure, delicious pleasure"* that is "devilishly funny and luxuriantly sensuous."** * Peter Bradshaw, THE GUARDIAN ** Dana Stevens, SLATE
The Piano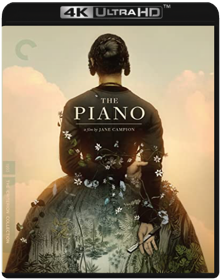 Jane Campion
Planet Earth II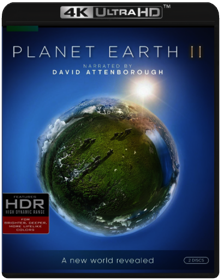 Justin Anderson, Ed Charles, Fredi Devas, Chadden Hunter, Emma Napper, Elizabeth White
In one of the most ambitious landmark series, Planet Earth II allows us to experience the world from the viewpoint of the animals themselves. Traveling through jungles, deserts, mountains, islands, grasslands and cities, this series explores the unique characteristics of Earth's most iconic habitats and the extraordinary ways animals survive within them. New technology has allowed individual stories to be captured in an unparalleled level of detail. For the first time, viewers are immersed in incredible landscapes and share the most dramatic moments in the lives of animals. From spellbinding wildlife spectacle to intimate encounters, Planet Earth II will take you closer than ever before.
Platoon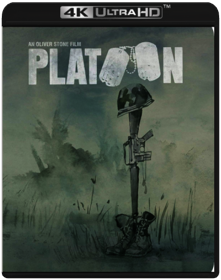 Oliver Stone
Winner* of 4 Academy Awards®, including Best Picture, and based on the first-hand experience of Oscar®-winning director Oliver Stone, Platoon is powerful, intense and starkly brutal. "Harrowingly realistic and completely convincing" (Leonard Maltin), it is "a dark, unforgettable memorial" (The Washington Post) to every soldier whose innocence was lost in the war-torn jungles of Vietnam. Chris Taylor (Charlie Sheen) is a young, naive American who, upon his arrival in Vietnam, quickly discovers that he must do battle not only with the Viet Cong, but also with the gnawing fear, physical exhaustion and intense anger growing within him. While his two commanding officers (Oscar®-nominated Tom Berenger and Willem Dafoe) draw a fine line between the war they wage against the enemy and the one they fight with each other, the conflict, chaos and hatred permeate Taylor, suffocating his realities and numbing his feelings to man's highest value life.
Possessor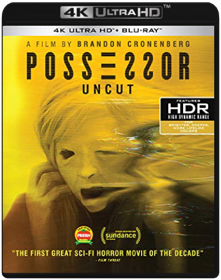 Brandon Cronenberg
Predator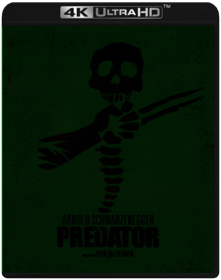 John McTiernan
The ultimate hunter meets the ultimate adversary... in the ultimate Collector's Edition DVD! Arnold Schwarzenegger wages an all-out war against an unseen enemy, a force more powerful and deadly than any on Earth-because the Predator is not of this Earth.
The Prestige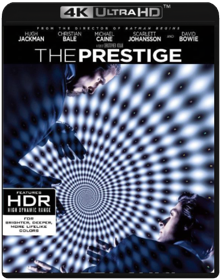 Christopher Nolan
Hugh Jackman, Christian Bale, Michael Caine and Scarlett Johansson are pure magic in THE PRESTIGE on Blu-ray Disc. Dubbed "wildly entertaining" by Rolling Stone, this riveting tale is more astounding than ever in this dazzling new format. Two young, passionate magicians are friends and partners until one fateful night when their biggest trick goes terribly wrong. Now the bitterest of enemies, they will stop at nothing — including deceit and sabotage — to learn each other's secrets. Experience their obsessive rivalry in eye-popping 1080p and resounding 5.1 48 kHz, 24-bit uncompressed audio. But remember, nothing is what it seems, so be prepared to watch over and over again as Blu-ray High Definition teases and tantalizes your senses!
Prometheus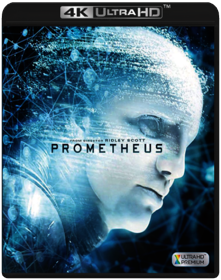 Ridley Scott
Psycho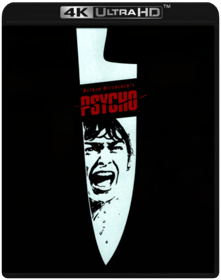 Alfred Hitchcock
The Quick and the Dead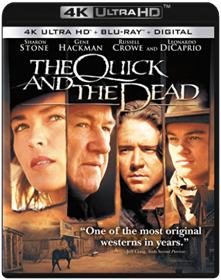 Sam Raimi
In this edgy and darkly humorous Western, a mysterious young woman rides into the lawless town of Redemption to settle an old score that has haunted her since she was a child. She becomes swept up in a deadly quick-draw tournament and, in order to win her revenge, must compete in a contest in which gunslingers from all over put their lives on the line for fame and fortune.
Raging Bull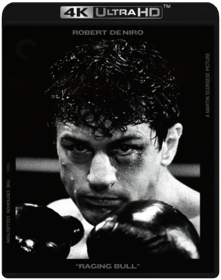 Martin Scorsese
Robert De Niro teams with director Martin Scorsese in this "extraordinarily compelling" (Leonard Maltin) film that introduced unflinching realism to stunned audiences in 1980. An "exceedingly violentas well as poetic" fight picture that maps "the landscape of the soul" (The New York Times),Raging Bull garnered eight Oscar® nominations* and won two, including Best Actor for De Niro. De Niro gives the performance of his career as Jake La Motta, a boxer whose psychological and sexual complexities erupt into violence both in and out of the ring. Joe Pesci and Cathy Moriarty are unforgettable as the brother who falls prey to Jake's mounting paranoia and jealousy, and the fifteen-year-old girl who becomes his most prized trophy. A "brilliantly photographed film of extraordinary power and rare distinction" (The Wall Street Journal), Raging Bullis filmmaking at its riveting best.
Ran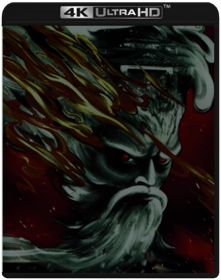 Akira Kurosawa
Real Genius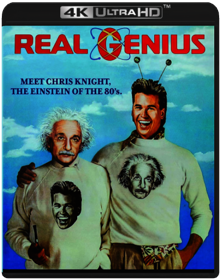 Martha Coolidge
Whiz-kids (Val Kilmer and Gabe Jarrett) plot their revenge on a think tank that has them working onsecret weapons for the military.

When sold by Amazon.com, this product is manufactured on demand using BD-R recordable media. Amazon.com's standard return policy will apply.
Rear Window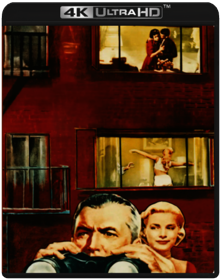 Alfred Hitchcock
A magazine photographer, housebound on account of a broken leg, becomes voyeur to the apartment building facing his rear window for lack of anything to do. Soon, he draws his visiting girlfriend in on the thrill and eventually they witness a murder in progress that gets them into hot water.
The Red Shoes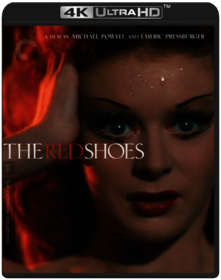 Michael Powell, Emeric Pressburger
The Red Shoes, the singular fantasia from Michael Powell and Emeric Pressburger (Black Narcissus, The Small Back Room), is cinema's quintessential backstage drama, as well as one of the most glorious Technicolor visual feasts ever concocted for the screen. Moira Shearer (The Tales of Hoffmann, Peeping Tom) is a rising star ballerina romantically torn between an idealistic composer and a ruthless impresario intent on perfection. Featuring outstanding performances, blazingly beautiful cinematography by Jack Cardiff (Black Narcissus, The African Queen), Oscar-winning sets and music, and an unforgettable, hallucinatory central dance sequence, this beloved classic, now dazzlingly restored, stands as an enthralling tribute to the life of the artist.
Requiem for a Dream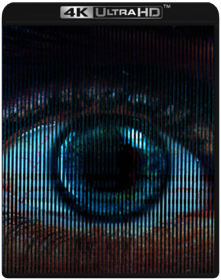 Darren Aronofsky
The Revenant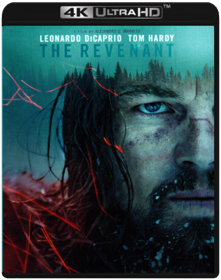 Alejandro González Iñárritu
Leonardo DiCaprio gives an OSCAR® WINNING performance in OSCAR® WINNER Alejandro G. Iñárritu s cinematic masterpiece. Inspired by true events and the winner of 3 OSCARS®, The Revenant follows the story of legendary explorer Hugh Glass (DiCaprio) on his quest for survival and justice. After a brutal bear attack, Glass is left for dead by a treacherous member of his hunting team (Tom Hardy). Against extraordinary odds, and enduring unimaginable grief, Glass battles a relentless winter in uncharted terrain. This boldly original (Calvin Wilson, ST. LOUIS POST-DISPATCH) epic adventure captures the extraordinary power of the human spirit in an immersive and visceral experience unlike anything you have ever seen (Jake Hamilton, FOX-TV).
The Road Warrior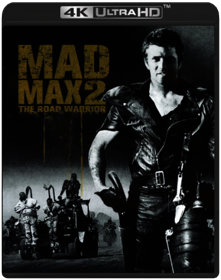 George Miller
Quick Shipping !!! New And Sealed !!! This Disc WILL NOT play on standard US DVD player. A multi-region PAL/NTSC DVD player is request to view it in USA/Canada. Please Review Description.
Robocop
Paul Verhoeven
PART MAN, PART MACHINE, ALL COP.

RoboCop, from Orion Pictures, marked director Paul Verhoeven's (Flesh + Blood) Hollywood debut and now the future of law enforcement is back in a definitive Blu-ray presentation packed with hours of brand new bonus features & exclusive collectible Steebook packaging.

STEELBOOK CONTENTS

4K restoration of the film from the original camera negative by MGM, transferred in 2013 and approved by director Paul Verhoeven
Director s Cut and Theatrical Cut of the film on two High Definition (1080p) Blu-rayTM discs
Original lossless stereo and four-channel mixes plus DTS-HD MA 5.1 surround sound option on both cuts
Optional English subtitles for the deaf and hard of hearing on both cuts
Limited edition collectors' booklet featuring new writing on the film by Omar Ahmed, Christopher Griffiths and Henry Blyth

DISC ONE DIRECTOR S CUT

Archive commentary by director Paul Verhoeven, executive producer Jon Davison and co-writer Ed Neumeier (originally recorded for the Theatrical Cut and re-edited in 2014 for the Director s Cut)
New commentary by film historian Paul M. Sammon
New commentary by fans Christopher Griffiths, Gary Smart and Eastwood Allen
The Future of Law Enforcement: Creating RoboCop, a newly filmed interview with co-writer Michael Miner
RoboTalk, a newly filmed conversation between co-writer Ed Neumeier and filmmakers David Birke (writer of Elle) and Nick McCarthy (director of Orion Pictures The Prodigy)
Truth of Character, a newly filmed interview with star Nancy Allen on her role as Lewis
Casting Old Detroit, a newly filmed interview with casting director Julie Selzer on how the film s ensemble cast was assembled
Connecting the Shots, a newly filmed interview with second unit director and frequent Verhoeven collaborator Mark Goldblatt
Composing RoboCop, a new tribute to composer Basil Poledouris featuring film music experts Jeff Bond, Lukas Kendall, Daniel Schweiger and Robert Townson
RoboProps, a newly filmed tour of super-fan Julien Dumont s collection of original props and memorabilia
2012 Q&A with the Filmmakers, a panel discussion featuring Verhoeven, Davison, Neumeier, Miner, Allen, star Peter Weller and animator Phil Tippett
RoboCop: Creating a Legend, Villains of Old Detroit and Special Effects: Then & Now, three archive featurettes from 2007 featuring interviews with cast and crew
Paul Verhoeven Easter Egg
Four deleted scenes
The Boardroom: Storyboard with Commentary by Phil Tippett
Director s Cut Production Footage, raw dailies from the filming of the unrated gore scenes
Two theatrical trailers and three TV spots
Extensive image galleries

DISC TWO THEATRICAL CUT

Archive commentary by director Paul Verhoeven, executive producer Jon Davison and co-writer Ed Neumeier (originally recorded for Theatrical version of the film)
Two Isolated Score tracks (Composer s Original Mix and Final Theatrical Mix) in lossless stereo
Edited-for-television version of the film, featuring alternate dubs, takes and edits of several scenes (95 mins, SD only)
Split screen comparison of Theatrical and Director s Cuts
RoboCop: Edited For Television, a compilation of alternate scenes from two edited-for-television versions, newly transferred in HD from recently-unearthed 35mm elements
Rogue One: A Star Wars Story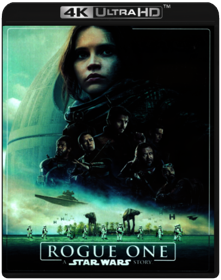 Gareth Edwards
Saboteur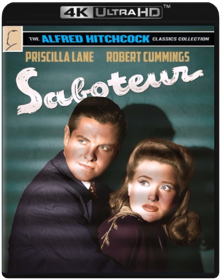 Alfred Hitchcock
Santa Sangre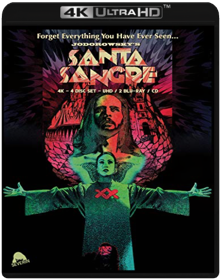 Alejandro Jodorowsky
Saving Private Ryan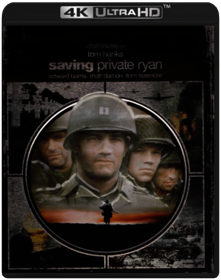 Steven Spielberg
Scarface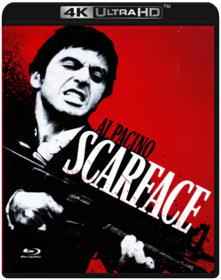 Brian De Palma
Starring Academy Award winner Al Pacino (The Godfather) in an unforgettable performance as one of the most ruthless gangsters ever depicted on film and co-starring Academy Award nominee Michelle Pfeiffer (The Fabulous Baker Boys), Scarface is the rags-to-riches story of Cuban immigrant Tony "Scarface" Montana, who finds wealth, power and passion beyond his wildest dreams...at a price he never imagined. From acclaimed director Brian De Palma (Carlito's Way) and Oscar-winning writer Oliver Stone (Born on the Fourth of July), this action-packed Blu-ray features an all-new eye-popping remastered picture, explosive 7.1 audio track and never-before-seen bonus features. One of the most influential gangster epics of all time, the Scarface Limited Edition Blu-ray also includes collectible SteelBook packaging, a digital copy of the film, a DVD of the 1932 version of Scarface plus 10 original art cards for a limited time only.
Schindler's List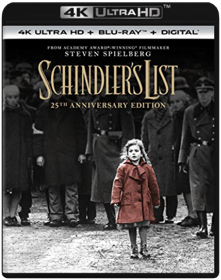 Steven Spielberg
Commemorate the 25th Anniversary of Steven Spielberg's cinematic masterpiece, Schindler's List, one of the most historically significant films of all time. Winner of seven Academy Awards including Best Picture and Best Director, this incredible true story follows the enigmatic Oskar Schindler (Liam Neeson), who saved the lives of more than 1,100 Jews during the Holocaust. It is the triumph of one man who made a difference and the drama of those who survived one of the darkest chapters in human history because of what he did. Meticulously restored from the original film negative in pristine 4K resolution and supervised by Steven Spielberg, Schindler's List is a powerful story whose lessons of courage and faith continue to inspire generations.
Sex World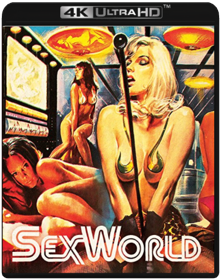 Anthony Spinelli
Shadow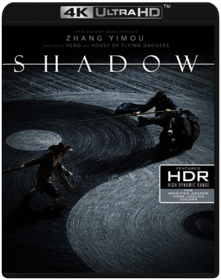 Zhang Yimou
With SHADOW, director Zhang Yimou (HERO, HOUSE OF FLYING DAGGERS) once again pushes the boundaries of wuxia action to create a film like no other, masterfully painting a canvas of inky blacks and greys punctuated with bursts of color from the blood of the defeated. In a kingdom ruled by a young and unpredictable king, the military commander has a secret weapon: a shadow , a look-alike who can fool both his enemies and the King himself. Now he must use this weapon in an intricate plan that will lead his people to victory in a war that the King does not want.

Language: Mandarin, English Dub
Subtitles: Chinese, English
Shadow of a Doubt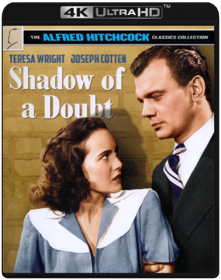 Alfred Hitchcock
The Shape of Water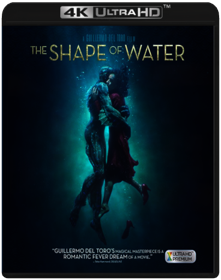 Guillermo del Toro
Shaun of the Dead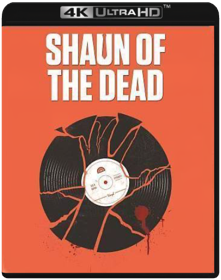 Edgar Wright
There comes a day in every man's life when he has to get off the couch...and kill some zombies. When flesh-eating zombies are on the hunt for a bite to eat, it's up to slacker Shaun (Simon Pegg) and his best pal Ed (Nick Frost) to save their friends and family from becoming the next entrée. Novelist Stephen King gushes Shaun of the Dead is "a 10 on the fun meter and destined to be a cult classic" and Newsweek calls it "a bloody hoot!" It's a screamingly hilarious zomedy that will have you dying with laughter.
The Shining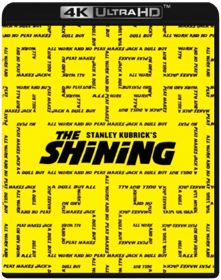 Stanley Kubrick
Shining, The: Special Edition (BD)
Shutter Island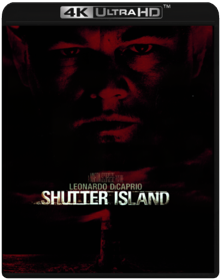 Martin Scorsese
Academy Award® winning director Martin Scorsese once again teams up with Leonardo DiCaprio in this spine-chilling thriller that critics say "sizzles with so much suspense that it's hot to the touch."** When U.S. Marshal Teddy Daniels (DiCaprio) arrives at the asylum for the criminally insane on Shutter Island, what starts as a routine investigation quickly takes a sinister turn. As the investigation unfolds and Teddy uncovers more shocking and terrifying truths about the island, he learns there are some places that never let you go. **Peter Travers, Rolling Stone.
Snatch
Guy Ritchie
Snatch, Steelbook [Blu-ray]
Soul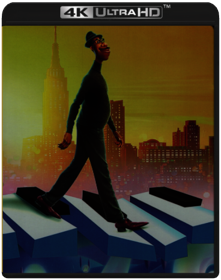 Pete Docter
Spaceballs
Mel Brooks
Spartacus
Stanley Kubrick
Star Trek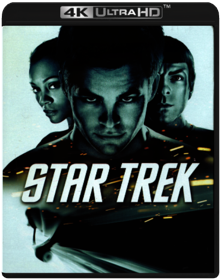 J.J. Abrams
Aboard the USS Enterprise, the most-sophisticated starship ever built, a novice crew embarks on its maiden voyage. Their path takes them on a collision course with Nero (Eric Bana), a Romulan commander whose mission of vengeance threatens all mankind.
Starship Troopers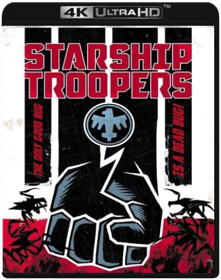 Paul Verhoeven
From the bridge of the Fleet Battle-station Ticonderoga, with its sweeping galactic views, to the desolate terrain of the planet Klendathu, teeming with shrieking fire-spitting,brain-sucking creatures, acclaimed director Paul Verhoeven,crafts a dazzling epic based on Robert A. Heinlein's classic sci-fi adventure. Casper Van Dien, Dina Meyer, Denise Richards, Jake Busey, Neil Patrick Harris, Patrick Muldoon and Michael Ironside star as the courageous soldiers who travel to the distant and desolate Klendathu system for the ultimate showdown between the species. Celebrate the 20th anniversary of this visceral action classic with an all-new 4K restoration.
Step Brothers
Adam McKay
Brennan Huff, a sporadically employed thirty-nine-year-old who lives with his mother, Nancy. Dale Doback, a terminally unemployed forty-year-old who lives with his father, Robert. When Robert and Nancy marry and move in together, Brennan and Dale are forced to live with each other as step brothers. As their narcissism and downright aggressive laziness threaten to tear the family apart, these two middle-aged, immature, overgrown boys will orchestrate an insane, elaborate plan to bring their parents back together. To pull it off, they must form an unlikely bond that maybe, just maybe, will finally get them out of the house.
Stiff Competition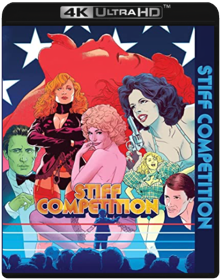 Paul Vatelli
Superman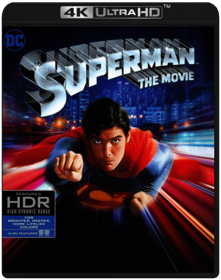 Richard Donner
Suspiria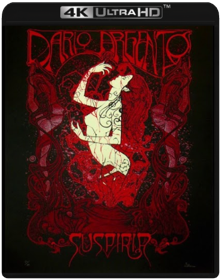 Dario Argento
Quick Shipping !!! New And Sealed !!! This Disc WILL NOT play on standard US DVD player. A multi-region PAL/NTSC DVD player is request to view it in USA/Canada. Please Review Description.
Tenet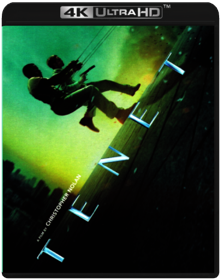 Christopher Nolan
Terminator 2: Judgement Day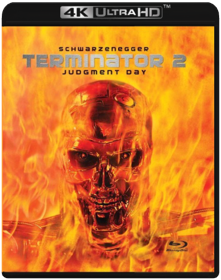 James Cameron
The action epic that revolutionized filmmaking forever comes out on amazing 4K Ultra HD for the first time!

Arnold Schwarzenegger returns as the Terminator in this explosive action-adventure spectacle. Now he's one of the good guys, sent back in time to protect John Connor, the boy destined to lead the freedom fighters of the future. Linda Hamilton reprises her role as Sarah Connor, John's mother, a quintessential survivor who has been institutionalized for her warning of the nuclear holocaust she knows is inevitable. Together, the threesome must find a way to stop the ultimate enemy: the T-1000, the most lethal Terminator ever created. Co-written, produced, and directed by James Cameron (THE TERMINATOR, ALIENS, TITANIC), this visual tour de force is also a touching human story of survival.
They Live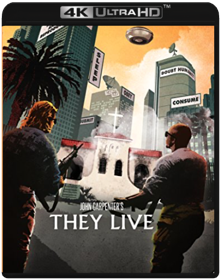 John Carpenter
They influence our decisions without us knowing it. They numb our senses without us feeling it. They control our lives without us realizing it. They Live.

Horror master John Carpenter (Halloween, The Thing) directs this heart-pounding thriller in which aliens are systematically gaining control of the Earth by masquerading as humans and lulling the public into submission. Humanity's last chance lies with a lone drifter who stumbles upon a harrowing discovery: a unique pair of sunglasses that reveals the terrifying and deadly truth.
The Thing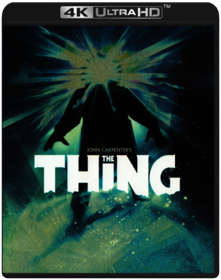 John Carpenter
Special Features Include:

-2K scan of the inter-positive supervised and approved by director of photography Dean Cundey
-4.1 created from the original 70MM Six Track Dolby Stereo soundtrack
-Audio Commentary with director of photography Dean Cundey
-Audio Commentary by director John Carpenter and actor Kurt Russell
-"The Men of Outpost 31:" Interviews with Keith David, Thomas Waites, Peter Maloney, and more
-"Assembling and Assimilation:" An interview with editor Todd Ramsay
-"Behind the Chameleon:" Interviews with visual effects artists Peter Kuran and Susan Turner, special make-up effects artist Rob Burman, and Brian Wade and more
-"Sounds from the Cold:" Interviews with supervising sound editor David Lewis Yewdall and special sound effects designer Alan Howarth
-"Between the Lines:" An interview with novelization author Alan Dean Foster
-"John Carpenter's The Thing: Terror Takes Shape:" A documentary on the making of THE THING featuring interviews with John Carpenter, Kurt Russell, special effects make-up designer Rob Bottin, legendary matte artist Albert Whitlock, and members of the cast and crew (80 minutes – SD)
-Outtakes (5 minutes - SD)

-Vintage featurettes from the electronic press kit featuring interviews with John Carpenter, Kurt Russell, and Rob Bottin (12 minutes - SD)
-Vintage featurettes "The Making of a Chilling Tale" and "The Making of THE THING" (1982 – 14 minutes - SD)
-Vintage Product Reel – contains a promotional condensed version of the film with additional footage not in the film (19 minutes - SD)

-Vintage Behind-the-Scenes footage (2 minutes - SD)
-Annotated Production Archive – Production Art and Storyboards, Location Scouting, Special Make-up Effects, Post Production (48 minutes - SD)
-Network TV Broadcast version of THE THING (92 minutes - SD)
-Teaser Trailer
-Theatrical Trailers (U.S. and German Trailer)
-TV spots
-Radio Spots
-Still Gallery (behind-the-scenes photos, posters and lobby cards)
Three Billboards Outside Ebbing, Missouri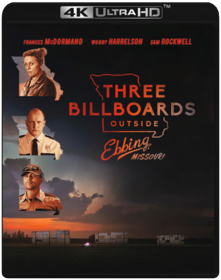 Martin McDonagh
Tinker Tailor Soldier Spy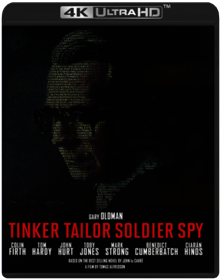 Tomas Alfredson
Gary Oldman leads a stunning all-star cast in this masterful adaptation of John le Carré's bestselling novel that redefined the spy thriller. At the height of the Cold War, a precarious operation goes deadly wrong, and the head of British Intelligence wonders if a double agent is leaking vital secrets. Brought out of retirement to expose the potential mole, master spy George Smiley (Oldman) is the only one who can be trusted to expose one of their own.Or can he? As the emotional and physical tolls mount on the high-ranking suspects, Smiley will be forced into the ultimate international spy game where everyone's motives are in question. Filled with stunning performances by Academy Award winner Colin Firth, Tom Hardy, John Hurt, Toby Jones, Mark Strong, Benedict Cumberbatch and Ciarán Hinds, it's the powerful and deeply resonant spy tale that Ebert Presents at the Movies hails as "hands down the best new thriller this year."
Top Gun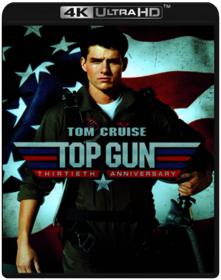 Tony Scott
Top Gun takes a look at the danger and excitement that awaits every pilot at the Navy's prestigious fighter weapons school. Tom Cruise is superb as Pete "Maverick" Mitchell, a daring young flyer who's out to become the best of the best. And Kelly McGillis sizzles as the civilian instructor who teaches Maverick a few things you can't learn in a classroom.
Total Recall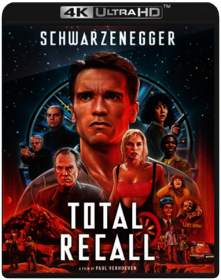 Paul Verhoeven
Touch of Evil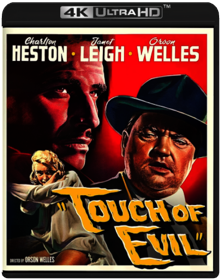 Orson Welles
Directed by Orson Welles, Touch of Evil is a film noir masterpiece whose Hollywood backstory is as unforgettable as the movie itself. Starring Charlton Heston, Janet Leigh and Orson Welles, this dark portrait of corruption and morally compromised obsessions tells the story of a crooked police chief who frames a Mexican youth as part of an intricate criminal plot. Featuring three versions of the film – the Preview version, the Theatrical version and the Reconstructed version based on Orson Welles' original vision, Touch of Evil is a "a stylistic masterpiece!" (Leonard Maltin's Classic Movie Guide) that stands the test of time.
The Transformers: The Movie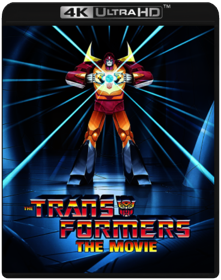 Nelson Shin
Tremors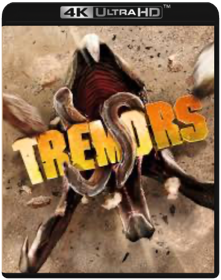 Ron Underwood
Kevin Bacon and Fred Ward star as two country handymen who lead a cast of zany characters to safety in this exciting sci-fi creature adventure. Just as Val McKee (Bacon) and Earl Basset (Ward) decide to leave Perfection, Nevada, strange rumblings prevent their departure. With the help of a shapely seismology student (Finn Carter), they discover their desolate town is infested with gigantic man-eating creatures that live below the ground. The race is on to overcome these slimy subterraneans and find a way to higher ground in this enjoyable thriller co-starring Michael Gross and Reba McEntire
The Trouble with Harry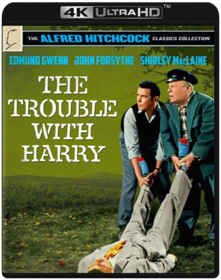 Alfred Hitchcock
True Romance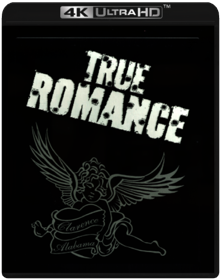 Tony Scott
True Romance (Unrated) (BD)
Underworld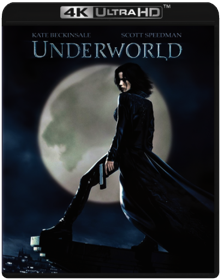 Len Wiseman
In the Underworld, Vampires are a secret clan of modern aristocratic sophisticates whose mortal enemies are the Lycans (werewolves), a shrewd gang of street thugs who prowl the city's underbelly. No one knows the origin of their bitter blood feud, but the balance of power between them turns even bloodier when a beautiful young Vampire warrior and a newly-turned Lycan with a mysterious past fall in love. Kate Beckinsale and Scott Speedman star in this modern-day, action-packed tale of ruthless intrigue and forbidden passion ­ all set against the dazzling backdrop of a timeless, Gothic metropolis.
Unforgiven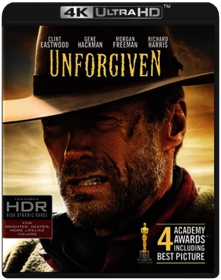 Clint Eastwood
Us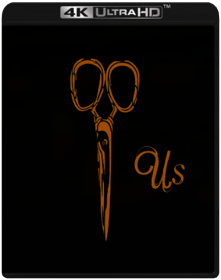 Jordan Peele
V for Vendetta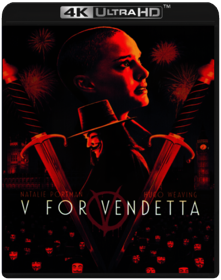 James McTeigue
V for Vendetta (BD)
Valerian and the City of a Thousand Planets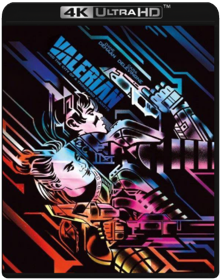 Luc Besson
Based on the groundbreaking comic book series which inspired a generation of artist, writers, and filmmarker, VALERIAN AND THE CITY OF A THOUSAND PLANETS is the visually spectacular new adventure film from Luc Besson.

In the 28th century, Valerian (DeHaan) and Laureline (Delevingne) are a team of special operatives charged with maintaining order throughout the human territories. Under assignment from the Minister of Defense, the two embark on a mission to the astonishing city of Alpha an ever-expanding metropolis where species from all over the universe have converged over centuries to share knowledge, intelligence, and cultures with each other. There is a mystery at the center of Alpha, a dark force which threatens the peaceful existence of the City of a Thousand Planets, and Valerian and Laureline must race to identify the marauding menace and safeguard not just Alpha, but the future of the universe.
Vertigo
Alfred Hitchcock
A retired San Francisco detective suffering from acrophobia investigates the strange activities of an old friend's much-younger wife, all the while becoming dangerously obsessed with her.
The Virgin Suicides
Sofia Coppola
With this debut feature, Sofia Coppola announced her singular vision, which explores the aesthetics of femininity while illuminating the interior lives of young women. A faithful adaptation of Jeffrey Eugenides's popular first novel, THE VIRGIN SUICIDES conjures the ineffable melancholy of teenage longing and ennui in its story of the suicides of the five Lisbon sisters, stifled by the rules of their overprotective religious parents as told through the collective memory of a group of boys who yearn to understand what happened. Evoking its 1970s suburban setting through ethereal cinematography by Ed Lachman and an atmospheric score by Air, the film secured a place for its director in the landscape of American independent cinema and has become a coming-of-age touchstone.

DIRECTOR-APPROVED BLU-RAY SPECIAL EDITION FEATURES
- New, restored 4K digital transfer, supervised by cinematographer Ed Lachman and approved by director Sofia Coppola, with 5.1 surround DTS-HD Master Audio soundtrack
- New interviews with Coppola, Lachman, actors Kirsten Dunst and Josh Hartnett, author Jeffrey Eugenides, and writer Tavi Gevinson
- MAKING OF 'THE VIRGIN SUICIDES' a 1998 documentary directed by Eleanor Coppola and featuring Sofia Coppola; Eleanor and Francis Ford Coppola; actors Dunst, Hartnett, Scott Glenn, Kathleen Turner, and James Woods; Eugenides; and more
- LICK THE STAR, a 1998 short film by Coppola
- Official music video for Air's soundtrack song 'Playground Love,' directed and shot by Coppola and her brother Roman Coppola
- Trailer
- PLUS: An essay by novelist Megan Abbott
Warcraft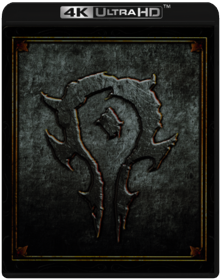 Duncan Jones
The peaceful realm of Azeroth stands on the brink of war as its civilization faces a fearsome race of invaders: orc warriors fleeing their dying home to colonize another. As a portal opens to connect the two worlds, one army faces destruction and the other faces extinction. From opposing sides, an unlikely set of heroes are set on a collision course that will decide the fate of their families, their people and their home. So begins a spectacular saga of power and sacrifice in which war has many faces, and everyone fights for something.
Who Framed Roger Rabbit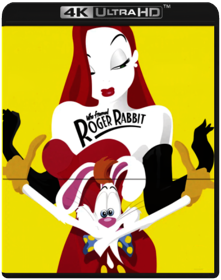 Robert Zemeckis
On Blu-ray for the first time ever, this digitally remastered edition of WHO FRAMED ROGER RABBIT practically jumps off the screen with its brilliant picture, rich sound — and dangerous curves. It's 1947 Hollywood and Eddie Valiant (Bob Hoskins), a down-on-his-luck detective, is hired to find proof that Marvin Acme, gag factory mogul and owner of Toontown, is playing hanky-panky with femme fatale Jessica Rabbit, wife of Maroon Cartoon superstar, Roger Rabbit. When Acme is found murdered, all fingers point to Roger, who begs the Toon-hating Valiant to find the real evildoer. Complete with hours of bonus features — including three digitally restored Roger Rabbit Shorts, this multi-Oscar(R) winner (Best Film Editing, Best Sound Effects Editing, Best Visual Effects, Special Achievement In Animation Direction, 1988) is pure magic in Hi-Def Blu-ray.
Wild Things
John McNaughton
The scheme is far from tame. But whose scheme is it? Assume nothing as you venture beyond Blue Bay's elite beach communities and into the murky waters of the Everglades for a mystery of deceit, sex and greed as unpredictable as a hungry gator. And please, keep your hands inside the boat at all times. Kevin Bacon, Matt Dillon, Neve Campbell, Denise Richards and Bill Murray star in a swamp-steamy thriller about two high school students, the guidance counselor they accuse of rape and the detectivewho knows there's more to the story.
The Witch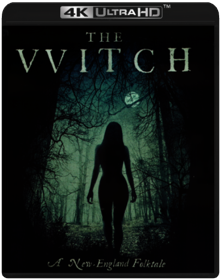 Robert Eggers