Variety Lights
Federico Fellini
The White Sheik
Federico Fellini
The White Sheik
Federico Fellini
Ivan Cavalli (Leopoldo Trieste) brings his new wife Wanda (Brunella Bovo) to Rome on the least romantic honeymoon in history—a rigid schedule of family meetings and audiences with the Pope. But Wanda, dreaming of the dashing hero of a photo-strip cartoon, drifts off in search of the White Sheik, thus setting off a slapstick comedy worthy of Chaplin. The style and themes which made Federico Fellini world famous are already apparent in this charming comedy (his first solo directorial effort), featuring such long-time collaborators as his wife, actress Giulietta Masina, and composer Nino Rota.
I vitelloni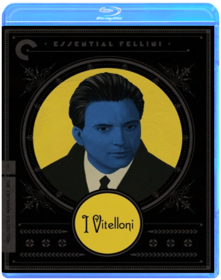 Federico Fellini
La strada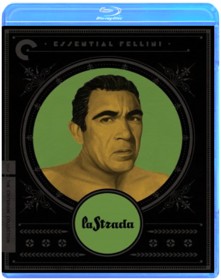 Federico Fellini
La Strada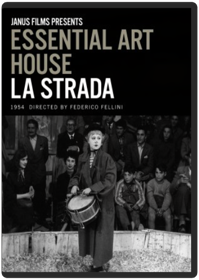 Federico Fellini
Single disc.
La Strada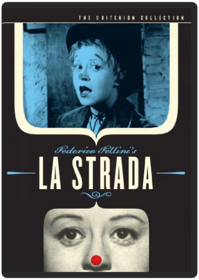 Federico Fellini
Il bidone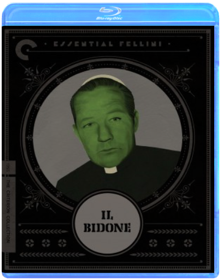 Federico Fellini
Nights of Cabiria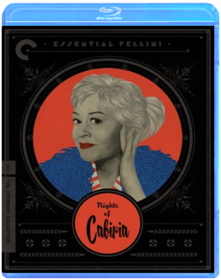 Federico Fellini
La dolce vita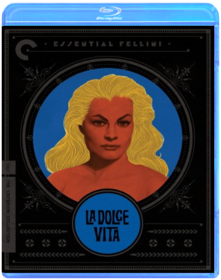 Federico Fellini
La Dolce Vita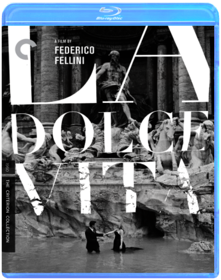 Federico Fellini
8½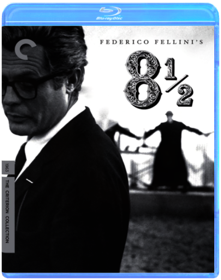 Federico Fellini
Marcello Mastroianni plays Guido Anselmi, a director whose new project is collapsing around him, along with his life. One of the greatest films about film ever made, Federico Fellini's 8½ (Otto e mezzo) turns one man's artistic crisis into a grand epic of the cinema. An early working title for 8½ was The Beautiful Confusion, and Fellini's masterpiece is exactly that: a shimmering dream, a circus, and a magic act.
8½
Federico Fellini
Juliet of the Spirits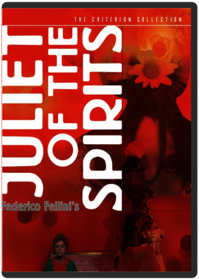 Federico Fellini
Juliet lives in a beautiful house by the ocean. Her sisters, and especially her Mother overshadow her with their beauty. She is a spiritual, superstious and naive woman. She visits a psychic seer who tells her she must follow the sex trade in order to be happy. Not long after she meets her eccentric and sexy neighbour, Suzy, who, by all counts appears to be a high class prostitute and encourages Juilet into sexual acts which make her guilty and nervous. A rare night when her husband is at home she wakes up to catch him talking to another woman on the phone. He calls out the name "Gabriella" while sleeping, but when she questions him he lies his way out of it. She finds out who Gabriella is and fears her husband will leave her. Juliet begins having visions who accuse and terrorise her. The pinnacle of the visions comes at the end where it is implied she realises she would be better off without her husband and is ultimately emotionally emancipated.
Juliet of the Spirits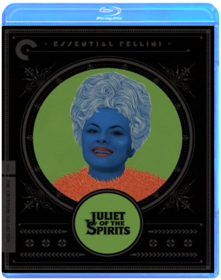 Federico Fellini
Fellini Satyricon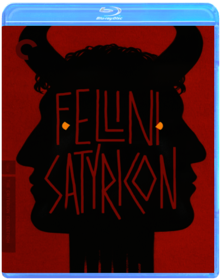 Federico Fellini
Federico Fellini's career achieved new levels of eccentricity and brilliance with this remarkable, controversial, extremely loose adaptation of Petronius's classical Roman satire, written during the reign of Nero. An episodic barrage of sexual licentiousness, godless violence, and eye-catching grotesquerie, Fellini Satyricon follows the exploits of two pansexual young men—the handsome scholar Encolpius and his vulgar, insatiably lusty friend Ascyltus—as they move through a landscape of free-form pagan excess. Creating apparent chaos with exquisite control, Fellini constructs a weird old world that feels like science fiction.
Fellini Satyricon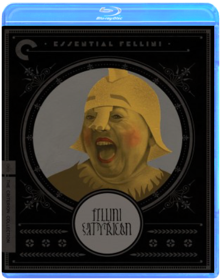 Federico Fellini
Roma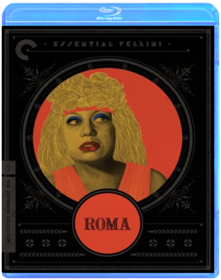 Federico Fellini
Amarcord
Federico Fellini
In his carnivalesque portrait of provincial Italy during the Fascist period, Federico Fellini satirizes his youth and turns daily life into a circus of social rituals, adolescent desires, male fantasies, and political repartee, all set to Nino Rota's classic, nostalgia-tinged score. The Academy Award-winning Amarcord was one of Fellini's most popular films and remains one of cinema's enduring treasures.
Amarcord
Federico Fellini
And the Ship Sails On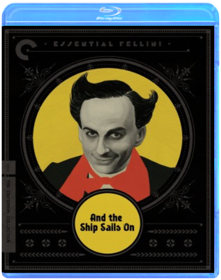 Federico Fellini
Intervista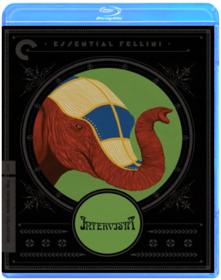 Federico Fellini
Essential Fellini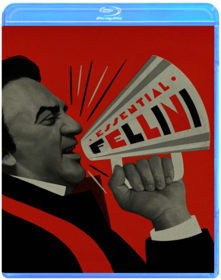 Federico Fellini