The Grand Budapest Hotel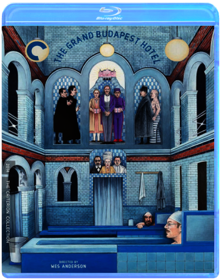 Wes Anderson
THE GRAND BUDAPEST HOTEL recounts the adventures of Gustave H, a legendary concierge at a famous European hotel between the wars, and Zero Moustafa, the lobby boy who becomes his most trusted friend. The story involves the theft and recovery of a priceless Renaissance painting and the battle for an enormous family fortune — all against the back-drop of a suddenly and dramatically changing Continent.
Hard Boiled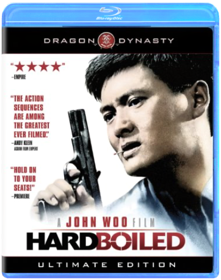 John Woo
Chow Yun-Fat stars as one of the all-time toughest, coolest cops, who teams up with an undercover agent to bring down a ruthless gun smuggling ring. Features some of the most amazing action cinematography in film history.
In Cold Blood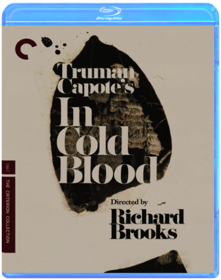 Richard Brooks
In Cold Blood is the powerful, true story of a callous murder, based upon the best-selling novel by Truman Capote. A prosperous and respected Kansas farmer, his wife and his two teenage children are wantonly and brutally slaughtered. The murderers are two mindless ex-convict drifters: Perry Smith (Robert Blake) and Dick Hickock (Scott Wilson). Neither of the men are sane enough to regret their crime. The story penetrates the inner workings of the criminals minds as it follows their purposeless meandering through Mexico and the United States in evasion of the law. After more than a year of wandering, the hunted men are finally caught, tried and in a dramatic conclusion condemned to hang.
The Man Who Fell to Earth
Nicolas Roeg
LIMITED COLLECTOR'S EDITION celebrates the iconic cult classic with 3 discs, 72-page booklet, collectible art, new interviews and more.
Midnight Cowboy
John Schlesinger
Cowboy Joe Buck moves to New York City from Texas to make his fortune as a hustler servicing rich Park Avenue women. Shortly after arriving, he is hustled by homeless con man Ratzo Rizzo, who had said he would manage him for a $20 fee. Bent on getting his money back, Buck finds the rapidly deteriorating Rizzo, ends up feeling sorry for him, and moving into Rizzo's room in an abandoned building to care for him. The two remain hopeful of striking it rich with Rizzo managing Buck's career, but it soon becomes obvious that they are no match for the urban jungle.
Monty Python's Life of Brian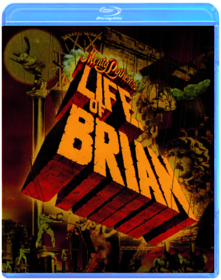 Terry Jones
On a Midnight Clear 2000 years ago, three wise men enter a manger where a babe is wrapped in swaddling clothes. It is an infant called Brian...and the three wise men are in the wrong manger. For the rest of his life, Brian (Graham Chapman) finds himself regarded as something of a Messiah, yet he's always in the shadow of this Other Guy from Galilee. Brian is witness to the Sermon of the Mount, but his seat is in such a bad location that he can't hear any of it ("Blessed are the cheesemakers?"). Ultimately he is brought before Pontius Pilate and sentenced to crucifixion, which takes place at that crowded, non-exclusive execution site a few blocks shy of Calvary. Rather than utter the Last Six Words, Brian leads his fellow crucifixees in a spirited rendition of a British music hall cheer-up song "Always Look On The Bright Side of Life." The whole Monty Python gang (Chapman, John Cleese, Michael Palin, Eric Idle, and Terry Gilliam) are on hand in multiple roles, playing such sacred characters as Stan Called Loretta, Deadly Dirk, Casts the First Stone, and Intensely Dull Youth; also showing up are Goon Show veteran Spike Milligan and a Liverpool musician named George Harrison.
The Princess Bride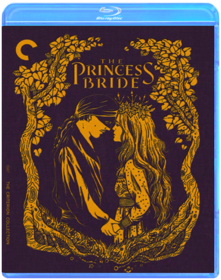 Rob Reiner
In honor of Princess Bride's 25th Anniversary fans get to vote on the cover art for the new 25th Anniversary Blu-ray!  Visit Facebook to vote until July 11th and the winner will be announced July 12th.
Sex, Lies, and Videotape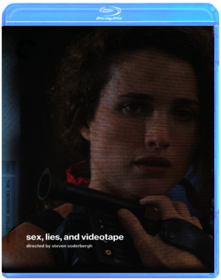 Steven Soderbergh
With smoldering sensuality and biting humor, the surprising relationship between the three title subjects is revealed in sex, lies, and videotape, the most-talked about erotic comedy of the decade. James Spader (TV's "Boston Legal") ran away with the Best Actor prize at the Cannes Film Festival for his brilliantly understated and seductive performance as Graham, a long-lost college friend who drifts back into town and into the lives of John,a self-involved philanderer, his angelic wife Ann, and her saucy sister Cynthia. One by one, each is drawn into the very"personal project" Graham is working on, leaving the relationships between them forever transformed. A monumental debut effort from first-time feature director Steven Soderbergh (Ocean's Twelve, Traffic, Erin Brockovich), this comic original includes riveting performances from Peter Gallagher (American Beauty), Andie MacDowell (Michael) and Laura San Giacomo (TV's "Just Shoot Me").
Spartacus
Stanley Kubrick
This Is Spın̈al Tap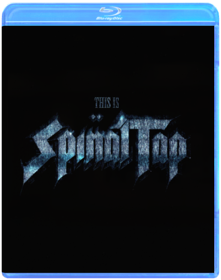 Rob Reiner
You're about to get personal with one of music history's greatest and loudest heavy metal bands, Spinal Tap! Whether or not you're a die-hard fan of the group, you'll love this detailed "rockumentary" of Engand's legendary Spinal Tap. Acclaimed commercial director Marty DiBergi takes you behind the scenes for an intimate look at a band whose time has come and gone and come again and.... Through interviews, rare footage and lots of musicincluding classic Tap tunes like "Big Bottom" and "Hell Hole"you'll get acquainted with David St. Hubbins (lead guitar), Nigel Tufnel (lead guitar), Derek Smalls (lead bass) and every drummer who ever livedand diedfor this renowned rock band. Be a part of the sights, sounds and smells of this celebrated heavy metal phenomenon. It's an experience you'll never forget.
The Tree of Life
Terrence Malick
This stunningly original triumph from visionary director Terrence Malick stars Academy Awardr Nominee Brad Pitt and Academy Awardr Winner Sean Penn. The epic, yet intimate, story follows the life journey of Jack O'Brien (played as an adult by Penn), the eldest son of a fractured Midwestern family. Pitt delivers a powerful performance as the cataclysmic force of nature in Jack's world, his complex and rigidly authoritarian father. Hailed as a visually breathtaking masterpiece by critics and audiences alike, The Tree Of Life won the Cannes Film Festival's highest honor, becoming one of the year's most talked about films.