Midnight Cowboy
John Schlesinger
Cowboy Joe Buck moves to New York City from Texas to make his fortune as a hustler servicing rich Park Avenue women. Shortly after arriving, he is hustled by homeless con man Ratzo Rizzo, who had said he would manage him for a $20 fee. Bent on getting his money back, Buck finds the rapidly deteriorating Rizzo, ends up feeling sorry for him, and moving into Rizzo's room in an abandoned building to care for him. The two remain hopeful of striking it rich with Rizzo managing Buck's career, but it soon becomes obvious that they are no match for the urban jungle.
Princess Bride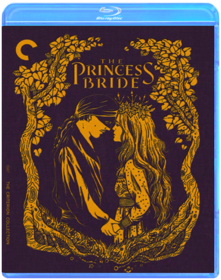 Rob Reiner
In honor of Princess Bride's 25th Anniversary fans get to vote on the cover art for the new 25th Anniversary Blu-ray!  Visit Facebook to vote until July 11th and the winner will be announced July 12th.
Sex, Lies, and Videotape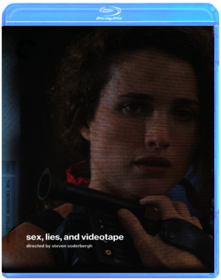 Steven Soderbergh
With smoldering sensuality and biting humor, the surprising relationship between the three title subjects is revealed in sex, lies, and videotape, the most-talked about erotic comedy of the decade. James Spader (TV's "Boston Legal") ran away with the Best Actor prize at the Cannes Film Festival for his brilliantly understated and seductive performance as Graham, a long-lost college friend who drifts back into town and into the lives of John,a self-involved philanderer, his angelic wife Ann, and her saucy sister Cynthia. One by one, each is drawn into the very"personal project" Graham is working on, leaving the relationships between them forever transformed. A monumental debut effort from first-time feature director Steven Soderbergh (Ocean's Twelve, Traffic, Erin Brockovich), this comic original includes riveting performances from Peter Gallagher (American Beauty), Andie MacDowell (Michael) and Laura San Giacomo (TV's "Just Shoot Me").
The Tree of Life
Terrence Malick
This stunningly original triumph from visionary director Terrence Malick stars Academy Awardr Nominee Brad Pitt and Academy Awardr Winner Sean Penn. The epic, yet intimate, story follows the life journey of Jack O'Brien (played as an adult by Penn), the eldest son of a fractured Midwestern family. Pitt delivers a powerful performance as the cataclysmic force of nature in Jack's world, his complex and rigidly authoritarian father. Hailed as a visually breathtaking masterpiece by critics and audiences alike, The Tree Of Life won the Cannes Film Festival's highest honor, becoming one of the year's most talked about films.