There Will Be Blood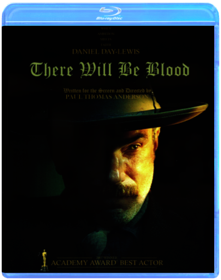 Paul Thomas Anderson
A sprawling epic of family, faith, power and oil, There Will Be Blood is set on the incendiary frontier of California's turn-of-the-century petroleum boom. The story chronicles the life and times of one Daniel Plainview (Daniel Day-Lewis), who transforms himself from a down-and-out silver miner raising a son on his own into a self-made oil tycoon. When Plainview gets a mysterious tip-off that there's a little town out West where an ocean of oil is oozing out of the ground, he heads with his son, H.W. (Dillon Freasier), to take their chances in dust-worn Little Boston. In this hardscrabble town, where the main excitement centers around the holy roller church of charismatic preacher Eli Sunday (Paul Dano), Plainview and H.W. make their lucky strike. But even as the well raises all of their fortunes, nothing will remain the same as conflicts escalate and every human value – love, hope, community, belief, ambition and even the bond between father and son – is imperiled by corruption, deception and the flow of oil.
Black Swan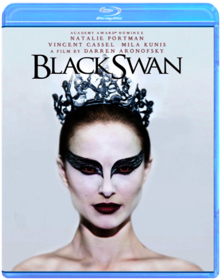 Darren Aronofsky
"You can't tear your eyes away" (Entertainment Weekly) from this "wicked, psychosexual thriller" (Daily Variety) starring Academy Award® Winner Natalie Portman and directed by Darren Aronofsky (The Wrestler). Portman delivers "the performance of her career" (Vanity Fair ) as Nina, a stunningly talented but dangerously unstable ballerina on the verge of stardom. Pushed to the breaking point by her driven artistic director (Vincent Cassel) and the threat posed by a seductive rival dancer (Mila Kunis), Nina's tenuous grip on reality starts to slip away – plunging her into a waking nightmare.
Sweetie
Jane Campion
Though she went on to create a string of brilliant films, Jane Campion (The Piano, Bright Star) will always be remembered for her knockout debut feature, Sweetie, which focuses on the hazardous relationship between the buttoned-down, superstitious Kay and her rampaging, devil-may-care sister, Sweetie—and on their family's profoundly rotten roots. A feast of colorful photography and captivating, idiosyncratic characters, Sweetie heralded the emergence of this gifted director, as well as a renaissance of Australian cinema, which would take the film world by storm in the nineties.
#Horror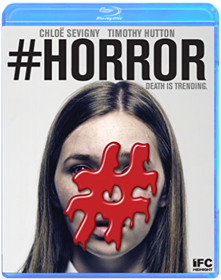 Tara Subkoff
You've got followers... Cyberbullying goes offline during one deadly night. Inspired by a shocking true story, #Horror follows a group of preteen girls living in a suburban world of money and privilege. But when their obsession with a disturbing online game goes too far, virtual terror becomes all too real. Chloe Sevigny leads an ensemble cast that includes Natasha Lyonne, Taryn Manning, and Timothy Hutton in Tara Subkoff's directorial debut.
Basic Instinct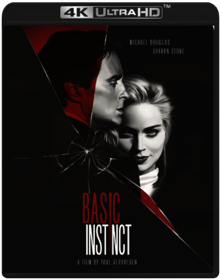 Frank J. Urioste, Paul Verhoeven
Michael Douglas, Sharon Stone. A San Francisco police detective, while investigating a brutal ice-pick murder, has a scorching affair with one of the three prime suspects. She's a beautiful murder mystery writer whose stories seem to dictate real-life crimes that have yet to be committed and the victim in her next story is a cop. 1992/color/123 min/R.