The Fountain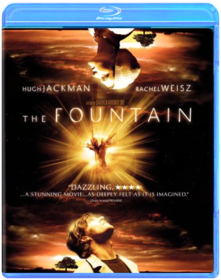 Darren Aronofsky
Fountain, The (BD)
The Serpent's Egg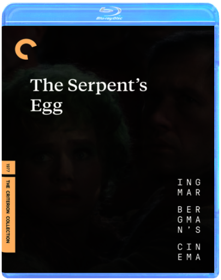 Ingmar Bergman
Oldboy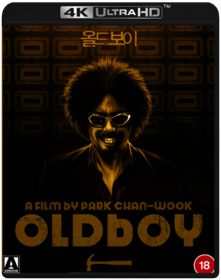 Park Chan-wook
After a drunken night on the town, Oh Dae-su wakes up in the morning to discover he has been locked up, without explanation, in a mysterious prison - his home for the next 15 years. Suddenly, Dae-su finds himself freed, a voice on a cell phone taunts him into discovering who kept him imprisoned. Dae-su plunges into a world of competing vengeance, his own drive for revenge matched by the equally implacable and considerably more Byzantine scheming of his mysterious nemesis.
Oldboy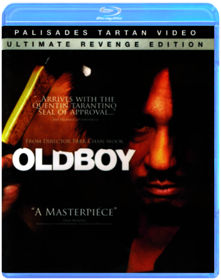 Park Chan-wook
Hail, Caesar!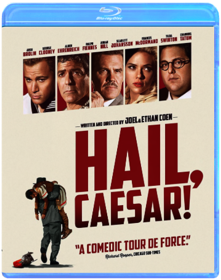 Joel Coen, Ethan Coen
Four-time Oscar-winning filmmakers Joel and Ethan Coen (No Country for Old Men,Fargo) write and direct Hail, Caesar!, an all-star comedy set during the latter years of Hollywood's Golden Age. Starring Josh Brolin, George Clooney, Alden Ehrenreich, Ralph Fiennes, Jonah Hill, Scarlett Johansson, Frances McDormand, Tilda Swinton, and Channing Tatum, Hail, Caesar! follows a single day in the life of a studio fixer who is presented with plenty of problems to fix.
M. Butterfly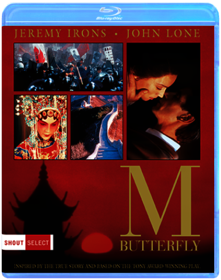 David Cronenberg
Screen adaptation of the acclaimed Broadway play. A French civil service officer risks and then abandons everything in his life in his obsessive pursuit of an enigmatic Chinese opera diva who harbors a secret.
Spider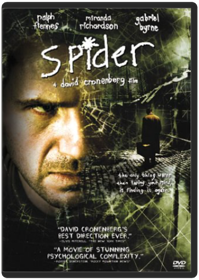 David Cronenberg
Spider (Ralph Fiennes) is in a constant struggle to overcome a traumatic event early in his life. He has been allowed a second chance at life after a long stay in a mental institution and returns to the streets where he grew up; sent to a halfway house under the stern but unsupervised watch of Mrs.Wilkenson (Lynn Redgrave). The sights, sounds and smells of revisiting the familiar streets of his old neighborhood send Spider further down a shadowy path that reawakens memories of his where his mother (Miranda Richardson) and his father (Gabriel Byrne) raised him. He soon begins to uncover the real truth shifting seamlessly back and forth between the tragic events that polarized a boy's adolescence to the shell of a man enduring the surreal plausible reality of today.
Lives of Others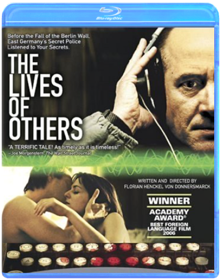 Florian Henckel Von Donnersmarck
This critically-acclaimed, Oscar(r)-winning film (Best Foreign Language Film, 2006) is the erotic, emotionally-charged experience Lisa Schwarzbaum (Entertainment Weekly) calls "a nail-biter of a thriller!" Before the collapse of the Berlin Wall, East Germany's population was closely monitored by the State Secret Police (Stasi). Only a few citizens above suspicion, like renowned pro-Socialist playwright Georg Dreyman, were permitted to lead private lives. But when a corrupt government official falls for Georg's stunning actress-girlfriend, Christa, an ambitious Stasi policeman is ordered to bug the writer's apartment to gain incriminating evidence against the rival. Now, what the officer discovers is about to dramatically change their lives - as well as his - in this seductive political thriller Peter Travers (Rolling Stone) proclaims is "the best kind of movie: one you can't get out of your head."
World on a Wire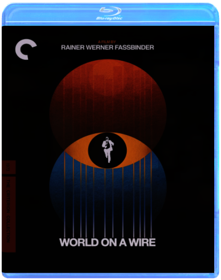 Rainer Werner Fassbinder
World on a Wire is a gloriously paranoid, boundlessly inventive take on the future from German wunderkind Rainer Werner Fassbinder (The Marriage of Maria Braun). With dashes of Stanley Kubrick, Kurt Vonnegut, and Philip K. Dick, as well as a flavor entirely his own, Fassbinder tells the noir-spiked tale of a reluctant action hero, Fred Stiller (The Odessa File's Klaus Lowitsch), a cybernetics engineer who uncovers a massive corporate conspiracy. At risk? (Virtual) reality as we know it. Originally made for German television, this recently rediscovered, three-and-a-half-hour labyrinth is a satiric and surreal look at the weird world of tomorrow from one of cinema's kinkiest geniuses.
Panic Room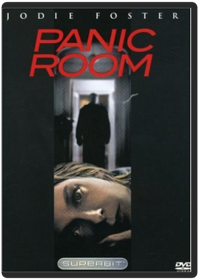 David Fincher
Trapped in their New York brownstone's panic room, a hidden chamber built as a sanctuary in the event of break-ins, newly divorced Meg Altman (Jodie Foster) and her daughter, Sarah (Kristen Stewart),play a deadly game of cat-and-mouse with three intruders—Burnham (Forest Whitaker), Raoul (Dwight Yoakam) and Junior (Jared Leto) — during a brutal home invasion. But the room itself is the focal point because what the intruders really want is inside it.
Women Without Innocence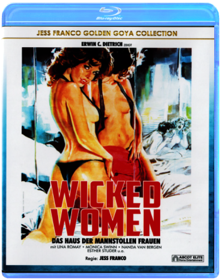 Jesús Franco
Germany released, Blu-Ray/Region A/B/C : it WILL NOT play on regular DVD player. You need Blu-Ray DVD player to view this Blu-Ray DVD: LANGUAGES: German ( Dolby Digital 5.1 ), German ( DTS-HD Master Audio ), Dutch ( Subtitles ), English ( Subtitles ), WIDESCREEN (1.78:1), SPECIAL FEATURES: Interactive Menu, Photo Gallery, Scene Access, Uncut, SYNOPSIS: Spending her holidays on the Swiss/Italian border, Margareta (Lina Romay) meets charming Sandra Mauro (Monica Swinn) and her husband. She agrees to stay in their house for the rest of her vacation, unaware that they are going to use her for smuggling diamonds over the border. There they get a little 'deeper' into knowing each other, but one night she awakens to strange noises and finds the couple brutally murdered in their living room. Margareta, deeply traumatized and unable to speak, is taken to Dr. Antonio's asylum. Antonio tries his very best to get her to speak and to reveal the events of the dreadful night. His attempts are not unselfish, since every member of the medical staff has already tried to be the first to find out where the missing diamonds are hidden. One night a mysterious black robbed person kills one of the nurses. Is this just a random attack or has somebody tried to get rid of a possible competitor. Only Margareta, who saw the killer, is able to uncover the mystery... ...Wicked Women (1978) ( Frauen ohne Unschuld ) ( Women Without Innocence )
A Lizard In a Woman's Skin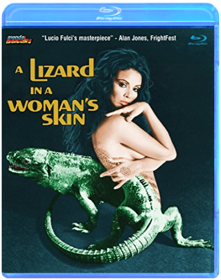 Lucio Fulci
Mondo Macabro is very proud to present A Lizard In A Women's Skin, released in HD on Blu-ray for the very first time in North America.

Carol Hammond, the frustrated wife of a successful London lawyer, is having bizarre, erotic dreams about her uninhibited neighbor, Julia Durer, who presides over noisy, sex and drug filled parties in the house next door. One night, Carol's dreams culminate in violent death and she wakes to find her nightmares have become reality - Julia has been murdered and Carol is the main suspect. This frightening discovery is just the beginning of a labyrinthine psycho sexual shocker which takes the viewer on a wild ride through a series of frequently breathtaking set pieces that set new standards for the Italian thriller.

This first US Blu-ray release of the film, taken from the original negative, is the longest uncut version currently available and it comes with a host of exclusive extras. Directed by controversial film maker Lucio Fulci (The New York Ripper, House by the Cemetery, Zombie), Lizard in a Woman's Skin is considered by many critics to be his finest achievement.

Special Features:Brand new HD transfer from film negativeShedding the Skin - documentaryDr Lucio Fulci's Day for Night - directed by Antonietta De Lillo - interview with Lucio FulciInterview with writer Stephen ThrowerInterview with actor Tony AdamsAudio commentary with Kris GavinTwo original trailersRadio spotsItalian/English Language/subtitle choices
Annihilation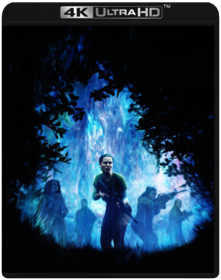 Alex Garland
Annihilation 4K UHD Blu-Ray + Blu-Ray + Digital HD
Ex Machina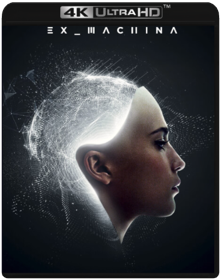 Alex Garland
Available for the first time on 4K Ultra HD Combo Pack comes the Academy Award®-winning ''Best Visual Effects'' sci-fi thriller from the writer of 28 DAYS LATER and DREDD.
Alphaville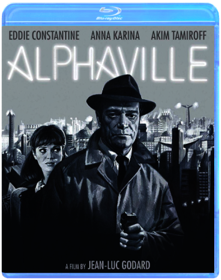 Jean-Luc Godard
A 4K Restoration! From Jean-Luc Godard, the influential director of Breathless, Contempt, Band of Outsiders and Pierrot Le Fou. American secret agent Lemmy Caution (Eddie Constantine, Attack of the Robots) is sent to the distant space city of Alphaville where he must find a missing person and kill the inventor of fascist computer Alpha 60. Anna Karina (The Nun) and Akim Tamiroff (After the Fox) co-star in this cockeyed fusion of science-fiction with pulp characters and surrealist poetry. Godard's irreverent journey to the mysterious Alphaville remains one of the least conventional films of all time. Beautifully shot in glorious black-and-white by Raoul Coutard (Jules and Jim, First Name: Carmen).

Special Features:
-Audio Commentary by Film Historian Tim Lucas
-Both Original French and English Versions of the Film
-Anna Karina Interview
-Colin MacCabe Introduction
-Theatrical Trailer
L.A. Confidential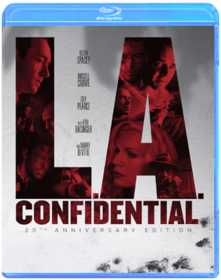 Curtis Hanson
Kevin Spacey, Russell Crowe, Kim Basinger. Three cops. A call girl...a mysterious millionaire. Set against the backdrop of the glitz, glamour, grit and noir of early '50s L.A., the plot coils through corruption, sex, lies and murder following an incident at a coffee shop. But that's just the beginning! Based on the crime fiction novel by James Ellroy. 2 Discs. 1997/color/138 min/R.
The 39 Steps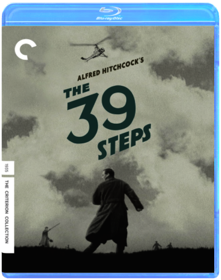 Alfred Hitchcock
The 39 Steps is a heart-racing spy story by Alfred Hitchcock (Psycho), following Richard Hannay (Oscar winner Robert Donat of Goodbye, Mr. Chips), who stumbles into a conspiracy that thrusts him into a hectic chase across the Scottish moors—a chase in which he is both the pursuer and the pursued—as well as into an expected romance with the cool Pamela (Madeline Carroll). Adapted from a novel by John Buchan, this classic wrong-man thriller from the Master of Suspense anticipates the director's most famous works (especially North by Northwest), and remains one of his cleverest and most entertaining films.
The 39 Steps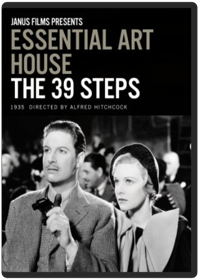 Alfred Hitchcock
The best known of Hitchcock's British films, this civilized thriller follows the escapades of Richard Hannay (Robert Donat), who stumbles into the midst of a conspiracy that involves him in a hectic chase across the Scottish moors—a chase in which he is both the pursuer and the pursued. This classic Hitchcock "wrong man" thriller includes stops in John Laurie's crofter's cottage, a political meeting where Hannay improvises a speech without knowing who or what he's supporting, and a period when he's handcuffed to the resentful heroine (Madeleine Carroll). Adapted from John Buchan's novel, "The 39 Steps" encapsulates themes that set the stage for Hitchcock's biggest American thrillers and remains a standout amongst his early works.
The Lady Vanishes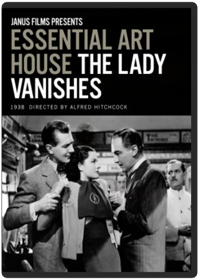 Alfred Hitchcock
In Alfred Hitchcock's most quick-witted and devilish comic thriller, the beautiful Margaret Lockwood (Night Train to Munich), traveling across Europe by train, meets a charming spinster (Dame May Whitty, Suspicion), who then seems to disappear into thin air. The younger woman turns investigator and finds herself drawn into a complex web of mystery and high adventure. Also starring Michael Redgrave (The Browning Version), The Lady Vanishes remains one of the great filmmaker's purest delights.
The Lady Vanishes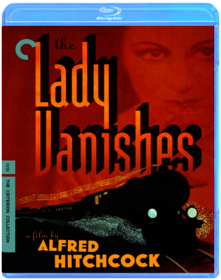 Alfred Hitchcock
The Lodger: A Story of the London Fog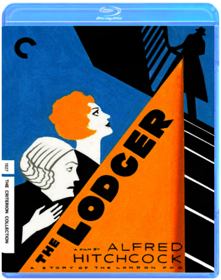 Alfred Hitchcock
With his third feature film, The Lodger: A Story of the London Fog, Alfred Hitchcock took a major step toward greatness and made what he would come to consider his true directorial debut. This haunting silent thriller tells the tale of a mysterious young man (matinee idol Ivor Novello) who takes up residence at a London boardinghouse, just as a killer who preys on blonde women, known as the Avenger, descends upon the city. The film is animated by the palpable energy of a young stylist at play, decisively establishing the director s formal and thematic obsessions. In this edition, The Lodger is accompanied by Downhill, another 1927 silent exploration of Hitchcock s wrong man trope, also headlined by Novello making for a double feature that reveals the great master of the macabre as he was just coming into his own.

BLU-RAY SPECIAL EDITION FEATURES
-2K digital restoration, with a new score by composer Neil Brand, performed by the Orchestra of Saint Paul s
-Downhill, director Alfred Hitchcock s 1927 feature film starring Ivor Novello, in a 2K digital restoration with a new piano score by Brand
-New interview with film scholar William Rothman on Hitchcock s visual signatures
-New video essay by art historian Steven Jacobs about Hitchcock s use of architecture
-Excerpts from audio interviews with Hitchcock by filmmakers François Truffaut (1962) and Peter Bogdanovich (1963)
-Radio adaptation of The Lodger from 1940, directed by Hitchcock
-New interview with Brand on composing for silent film
-PLUS: Essays on The Lodger and Downhill by critic Philip Kemp
The Man Who Knew Too Much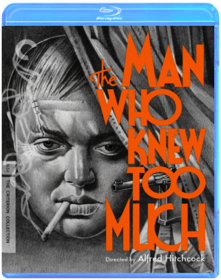 Alfred Hitchcock
An ordinary British couple vacationing in Switzerland suddenly find themselves embroiled in a case of international intrigue when their daughter is kidnapped by spies plotting a political assassination. This fleet and gripping early thriller from the Master of Suspense, Alfred Hitchcock, was the first film the director made after signing to the Gaumont-British Picture Corporation. Besides affirming Hitchcock's brilliance, it gave the brilliant Peter Lorre (M) his first English-speaking role, as a slithery villain. With its tension and gallows humor, it's pure Hitchcock, and it set the tone for films like The 39 Steps and The Lady Vanishes.
Rebecca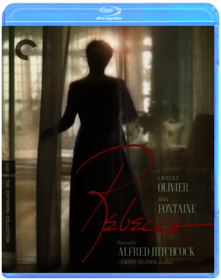 Alfred Hitchcock
Romance becomes psychodrama in Alfred Hitchcock s elegantly crafted Rebecca, his first foray into Hollywood filmmaking. A dreamlike adaptation of Daphne du Maurier's 1938 novel, the film stars the enchanting Joan Fontaine as a young woman who believes she has found her heart's desire when she marries the dashing aristocratic widower Maxim de Winter (played with cunning vulnerability by Laurence Olivier). But upon moving to Manderley her groom s baroque ancestral mansion she soon learns that his deceased wife haunts not only the home but the temperamental, brooding Maxim as well. The start of Hitchcock's legendary collaboration with producer David O. Selznick, this elegiac gothic vision, captured in stunning black and white by George Barnes, took home the Academy Awards for best picture and best cinematography.

TWO-BLU-RAY SPECIAL EDITION FEATURES
- New 4K digital restoration, with uncompressed monaural soundtrack
- Audio commentary from 1990 featuring film scholar Leonard J. Leff
- Isolated music and effects track
- New conversation between film critic and author Molly Haskell and scholar Patricia White
- New interview with special effects historian Craig Barron on the visual effects in Rebecca
- Documentary from 2007 on the making of Rebecca
- Screen, hair, makeup, and costume tests including actors Joan Fontaine, Anne Baxter,
Vivien Leigh, Margaret Sullavan, and Loretta Young
- Casting gallery annotated by director Alfred Hitchcock and producer David O. Selznick
- Television interviews with Hitchcock and Fontaine from 1973 and 1980
- Audio interviews from 1986 with actor Judith Anderson and Fontaine
- Three radio adaptations of Rebecca, from 1938, 1941, and 1950, including Orson Welles s version for the Mercury Theatre
- Theatrical rerelease trailer
- PLUS: An essay by critic and Selznick biographer David Thomson and selected production correspondence, including letters between Hitchcock and Selznick
Amores Perros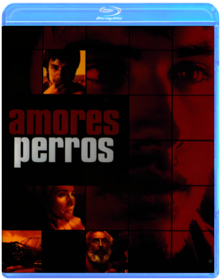 Alejandro González Iñárritu
The first feature film by Academy Award®-winning director Alejandro Iñárritu.

From the Academy Award®-winning director of THE REVENANT and BIRDMAN comes AMORES PERROS, the acclaimed director's first feature film. Inventively structured with intersecting narratives, the movie dramatically brings three different story lines together in the wake of a terrible car crash. From Mexico City's mean streets to its posh high-rises, no one is exempt from destiny.
Rashomon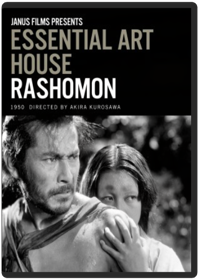 Akira Kurosawa
The Killing of a Sacred Deer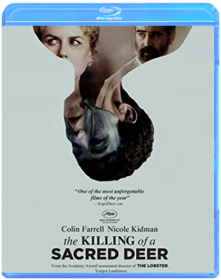 Yorgos Lanthimos
Golden Globe® winner Colin Farrell and Oscar® winner Nicole Kidman star in an unforgettable thriller about the sacrifice one man has to make in order to protect his family.
Summer of Sam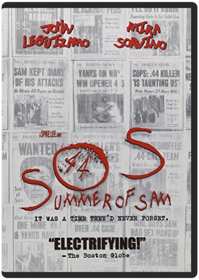 Spike Lee
It's important to note that Spike Lee's drama is not titled Son of Sam. Summer of Sam doesn't chronicle the killer as much as the times: the blistering hot summer of 1977 when the Big Apple's psyche was taken hostage by the lone gunman. We
Sleepers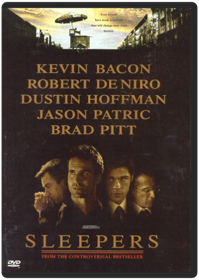 Barry Levinson
Dramatization of the true story of four boys who are imprisoned for a year in the Wilkinson Home for Boys changing them forever. As adults one is a lawyer, one a reporter, & two are professional hit men and all are still filled with the pain & fear of their year in Wilkinson.
Genre: Feature Film-Drama
Rating: R
Release Date: 3-FEB-2004
Media Type: DVD
Sweet Movie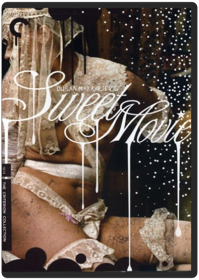 Dusan Makavejev
Pushing his themes of sexual liberation to their boiling point, Yugoslavian art-house provocateur Dusan Makavejev followed his international sensation WR: Mysteries of the Organism with this full-throated shriek in the face of bourgeois complacency and movie watching. Sweet Movie tackles the limits of personal and political freedom with kaleidoscopic feverishness, shuttling viewers from a gynecological beauty pageant to a grotesque food orgy with scatological, taboo-shattering glee. With its lewd abandon and sketch-comedy perversity, Sweet Movie became both a cult staple and an exemplar of the envelope pushing of 1970s cinema
The Wild Boys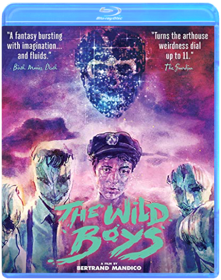 Bertrand Mandico
Altered Innocence Presents THE WILD BOYS - "A heady, sexually charged take on LORD OF THE FLIES…" - The Los Angeles Times

The debut feature from Bertrand Mandico tells the tale of five adolescent boys (all played by actresses) enamored by the arts, but drawn to crime and transgression. After a brutal crime committed by the group and aided by TREVOR - a deity of chaos they can't control - they're punished to board a boat with a captain hell-bent on taming their ferocious appetites. After arriving on a lush island with dangers and pleasures abound the boys start to transform in both mind and body. Shot in gorgeous 16mm and brimming with eroticism, genderfluidity, and humor, THE WILD BOYS will take you on journey you won't soon forget.

Special Features:

English and Spanish subtitles.
Behind the Scenes.
Deleted Scenes.
Foldout Poster Insert.
Reversible Artwork.
Original Theatrical Trailer.
Teaser Trailer.
Other Trailers.
Feels like a Guy Maddin production by way of early Todd Haynes, with an unabashed erotic streak. Katie Walsh, Los Angeles Times A… intoxicating miracle of a film: a weird, erotic coming-of-age fantasy adventure that probes dark, dank regions of the human psyche. Andrew Todd, Birth. Movies. Death. It's all a rush, thrilling and shocking and overwhelming, as THE WILD BOYS opens itself up to limitless possibilities under Mandico's vision. Ken Bakely, Film Pulse
Audition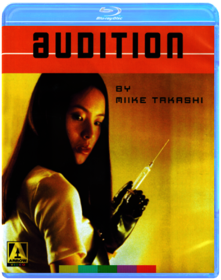 Takashi Miike
One of the most shocking J-horror films ever made, Audition exploded onto the festival circuit at the turn of the century to a chorus of awards and praise. The film would catapult Miike to the international scene and pave the way for such other genre delights as Ichii the Killer and The Happiness of the Katakuris.

Recent widower Shigeharu Aoyama is advised by his son to find a new wife, so he seeks the advice of a colleague having been out of the dating scene for many years. They take advantage of their position in a film company by staging an audition to find the perfect woman. Interviewing a series of women, Shigeharu becomes enchanted by Asami, a quiet, 24-year-old woman, who is immediately responsive to his charms. But soon things take a very dark and twisted turn as we find that Asami isn t what she seems to be...

Pulling the audience into a story that will lead to one of the most harrowing climaxes in cinema history, Miike twists and turns us through delirious editing and shocking visuals for one of the most depraved nightmares of all time!

Special Edition Contents Brand new 2K restoriation of original vault elementsOriginal 5.1 Dolby Surround AudioOptional English subtitlesAudio commentary with director Takashi Miike and screenwriter Daisuke TenganBrand new commentary by Miike biographer Tom Mes examining the film and its source novelIntroduction by MiikeTies that Bind A brand new interview with Takashi MiikeInterviews with stars Ryo Ishibashi, Eihi Shiina, Renji Ishibashi and Ren OsugiDamaged Romance: An appreciation by Japanese cinema historian Tony RaynsTrailersReversible sleeve featuring original and newly commissioned artwork by Matthew GriffinFIRST PRESSING ONLY: Illustrated collector's booklet featuring new writing on the film by Anton Bitel
The Talented Mr. Ripley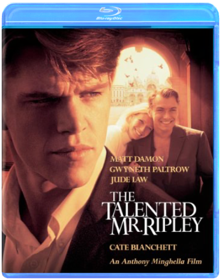 Anthony Minghella
Ringu
Hideo Nakata
Following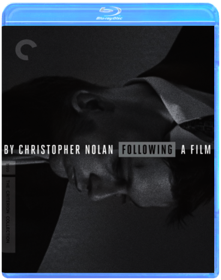 Christopher Nolan
Before he became a sensation with the twisty revenge story Memento, Christopher Nolan (The Dark Knight) fashioned this low-budget, black-and-white, 16 mm neonoir with comparable precision and cunning. Supplying irrefutable evidence of Nolan's directorial bravura, Following is the fragmented tale of an unemployed young writer who trails strangers through London, hoping that they will provide inspiration for his first novel. He gets more than he bargained for with one of his unwitting subjects, who leads him down a dark, criminal path. With gritty aesthetics and a made-on-the-fly vibe (many shots were simply stolen on the streets, unbeknownst to passersby), Following is a mind-bending psychological journey that shows the remarkable beginnings of one of today's most acclaimed filmmakers.
Insomnia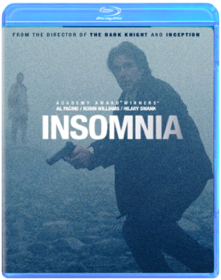 Christopher Nolan
A thriller to keep you wide awake in mesmerizing hi-def from the director of The Dark Knight and Inception. Invited to Nightmute, Alaska, to head a murder case, a veteran LAPD detective finds his investigation disrupted by an ever-shining midnight sun that wreaks sleep-depriving havoc on him – and by personal guilt over a second crime that may be real...or a figment of his increasingly unstable consciousness. Director Christopher Nolan (whose other credits include Memento and Batman Begins) crafts another jolting psychological thriller to remember, guiding Academy Award winners* Al Pacino, Robin Williams and Hilary Swank in Insomnia. In the season of the midnight sun, no one – and no secret – can forever hide.
Memento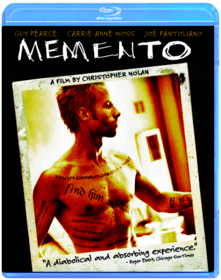 Christopher Nolan
A landmark film from acclaimed director Christopher Nolan (Inception, The Dark Knight, The Prestige, Batman Begins, Insomnia), Memento is a mind-bending thriller whose mesmerizing power grows with every viewing. Guy Pearce stars as Leonard, a man with a bizarre disorder: the inability to form new memories. Ever since that fateful night when his wife was murdered, anyone Leonard has met, or anything he has done, simply vanishes from his mind. Who are his friends? Who are his enemies? What is the truth? The answers change from second to second as Leonard seeks vengeance for his wife's murder…and sinks into an abyss of uncertainty and danger.
The Prestige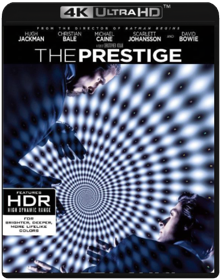 Christopher Nolan
Hugh Jackman, Christian Bale, Michael Caine and Scarlett Johansson are pure magic in THE PRESTIGE on Blu-ray Disc. Dubbed "wildly entertaining" by Rolling Stone, this riveting tale is more astounding than ever in this dazzling new format. Two young, passionate magicians are friends and partners until one fateful night when their biggest trick goes terribly wrong. Now the bitterest of enemies, they will stop at nothing — including deceit and sabotage — to learn each other's secrets. Experience their obsessive rivalry in eye-popping 1080p and resounding 5.1 48 kHz, 24-bit uncompressed audio. But remember, nothing is what it seems, so be prepared to watch over and over again as Blu-ray High Definition teases and tantalizes your senses!
Swimming Pool
Francois Ozon
Dive into a mind-bending thriller that's soaked with raw sensuality! A murder-mystery author's search for inspiration takes a wicked turn when she meets a sexy and provocative young woman with an explosive past, in the movie Interview calls "A thrilling film! Charlotte Rampling and Ludivine Sagnier sizzle!"
The Black Dahlia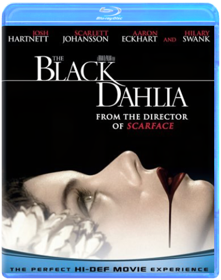 Brian De Palma
From the acclaimed director of Scarface and the author of L.A. Confidential comes the spellbinding thriller The Black Dahlia. Two ambitious cops, Lee Blanchard (Aaron Eckhart) and Bucky Bleichert (Josh Hartnett), investigate the shocking murder of an aspiring young starlet. With a corpse so mutilated that photos are kept from the public, the case becomes an obsession for the men, and their lives begin to unravel. Blanchard's relationship with his girlfriend, Kay (Scarlett Johansson), deteriorates, while Bleichert finds himself drawn to the enigmatic Madeleine (Hilary Swank), a wealthy woman with a dark and twisted connection to the victim.
Blow Out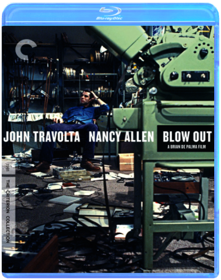 Brian De Palma
In the enthralling Blow Out, brilliantly crafted by Brian De Palma (Sisters, Carrie, Scarface), John Travolta (Saturday Night Fever, Pulp Fiction) gives one of his greatest performances, as Jack, a movie sound-effects man who believes he has accidentally recorded a political assassination. He enlists the help of Sally (played by Carrie's Nancy Allen), a possible eyewitness to the crime who may be in danger herself, to uncover the truth. With its jolting stylistic flourishes, intricate plot, profoundly felt characterizations, and gritty evocation of early-1980s Philadelphia, Blow Out is an American paranoia thriller unlike any other, as well as a devilish reflection on the act of moviemaking.
Body Double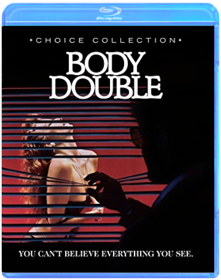 Brian De Palma
Brian De Palma invites you to witness a seduction...a mystery... a murder. It's BODY DOUBLE a spine-tingling look at voyeurism and sexuality from the modern master of suspense. Jake Scully (Craig Wasson), an unemployed actor, is asked to house-sit at a luxurious hillside apartment. As a bonus, the home offers Jake a telescopic peek into the bedroom of Gloria Revelle (Deborah Shelton), who performs an arousing striptease. When Jake discovers another man is also spying on Gloria, he begins an obsessive surveillance of her. Soon a grisly murder leads him into the world of X-rated films where he meets sexy adult film queen Holly Body (Melanie Griffith), who is a key to the crime. De Palma has created a gripping adult thriller of eroticism and horror!

When sold by Amazon.com, this product is manufactured on demand using BD-R recordable media. Amazon.com's standard return policy will apply.
Dressed to Kill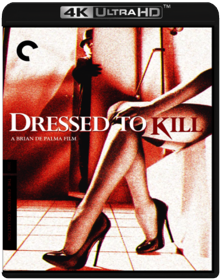 Brian De Palma
A psychiatrist, a prostitute and the son of a slain woman seek a Manhattan slasher.
Femme Fatale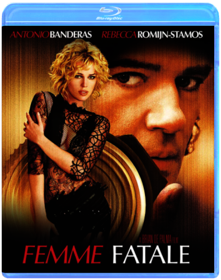 Brian De Palma
Femme Fatale is a contemporary film noir about an alluring seductress (Rebecca Romijn-Stamos) suddenly exposed to the world — and her enemies — by a voyeuristic photographer (Antonio Banderas) who becomes ensnared in her surreal quest for revenge.
Obsession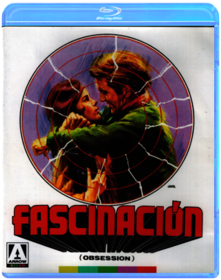 Brian De Palma
United Kingdom released, Blu-Ray/Region A/B/C : it WILL NOT play on regular DVD player. You need Blu-Ray DVD player to view this Blu-Ray DVD: LANGUAGES: English ( Dolby Digital 5.1 ), English ( Dolby Linear PCM ), English ( DTS-HD Master Audio ), English ( Mono ), English ( Subtitles ), WIDESCREEN (2.35:1), SPECIAL FEATURES: Booklet, Cast/Crew Interview(s), Documentary, Featurette, Interactive Menu, Scene Access, Short Film, Special Edition, Trailer(s), SYNOPSIS: High melodrama, creeping insanity and barely contained delirium abound in this dizzying tribute to the high tension thrillers of Alfred Hitchcock from director Brian De Palma (Carrie, Scarface, Dressed to Kill). Michael Courtland is a Southern gentleman who seems to have everything - A successful business, a beautiful wife and an adoring young daughter - until a botched kidnapping tears his world apart leaving him widowed, bereaved and bereft. Years later on a trip to Italy, he meets a woman with an uncanny resemblance to his late wife but all is not how it appears as a twisted conspiracy threatens to unhinge his mental shackles, sending him to the knife edge of MADNESS! A master class in mounting unease and clammy palmed claustrophobia, Obsession is a classic 70s thriller with an evil twist that will leave you speechless. SCREENED/AWARDED AT: Oscar Academy Awards, ...Obsession ( 1976 )
Passion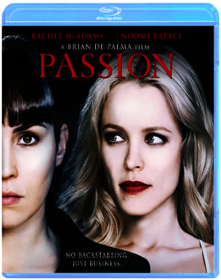 Brian De Palma
Brian De Palma returns to the sleek, sly, seductive territory of Dressed To Kill with an erotic thriller fueled by sex, ambition and the murderous side of Passion. Rachel McAdams and Noomi Rapace star as two female executives whose fierce competition to rise up the ranks is about to turn literally cut-throat. Bonus Features: Interviews with Rachel McAdams and Noomi Rapace
Sisters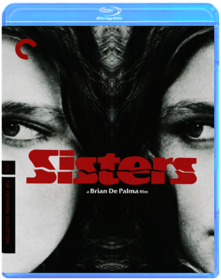 Brian De Palma
Margot Kidder is Danielle, a beautiful model separated from her Siamese twin, Dominique. When a hotshot reporter (Jennifer Salt) suspects Dominique of a brutal murder, she becomes dangerously ensnared in the sisters' insidious sibling bond. A scary and stylish paean to female destructiveness, Brian De Palma's first foray into horror voyeurism is a stunning amalgam of split-screen effects, bloody birthday cakes, and a chilling score by frequent Hitchcock collaborator Bernard Herrmann.
Antibirth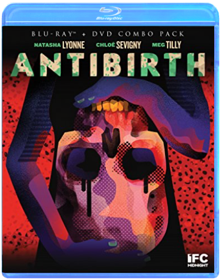 Danny Perez
Hard-drinking, pill-popping, bong-ripping Lou (Natasha Lyonne, Orange In The New Black) and her best friend Sadie (Chloe Sevigny, #Horror, Love & Friendship) spend their days adrift in a druggy haze. But one wild night out becomes a bad trip that never ends when Lou wakes up with symptoms of an unexplained, highly abnormal pregnancy. Who (or what) is growing inside her? As her due date approaches with alarming swiftness, the fear, paranoia, and conspiracy theories begin to pile up. Spiked with blasts of hallucinatory color, surreal shocks, and subversive comedy, the audacious feature debut from Danny Perez is a no-holds-barred descent into delirium. This "Weird, messy and oddly fascinating", (Maitland McDonagh, Film Journal International) film also stars Meg Tilly (Psycho II) and Mark Webber (Green Room).
The Third Man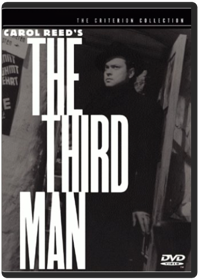 Carol Reed
Orson Welles stars as Harry Lime, and Joseph Cotten plays his childhood friend, Holly Martins, in this all-time classic thriller scripted by Graham Greene and directed by Carol Reed. Martins searches for Lime through the seedy underworld of postwar Vienna and gets caught up in a web of love, deception, racketeering, and murder. The Third Man's stunning cinematography, twisting plot, and unforgettable zither score are immortalized in Criterion's pristine special edition, following the 50th Anniversary theatrical re-release.
The Third Man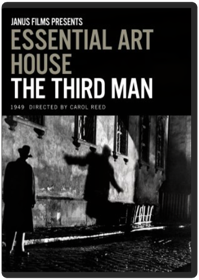 Carol Reed
Cynical pulp novelist Holly Martins arrives in shadowy Vienna to investigate the mysterious death of his old friend, black-market opportunist Harry Lime, and thus begins an ever-thickening web of love, deception, and murder that adds up to one of cinema's most immortal treats, as well as one of its trickiest. Thanks to brilliant performances by Joseph Cotten, Alida Valli, and Orson Welles; Anton Karas's timeless, evocative zither score; Graham Greene's razor-sharp dialogue; and Robert Krasker's haunting deep focus shots, off-kilter angles, and dramatic use of light and shadow, The Third Man, directed by the inimitable Carol Reed, only grows in stature as the years pass.
The Third Man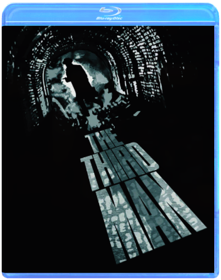 Carol Reed
Single White Female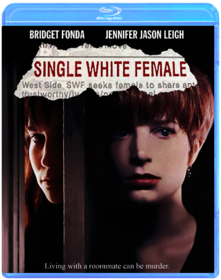 Barbet Schroeder
SWF seeks female to share apt in West 70s. Non-smkr, professional preferred. An innocent want ad opens the door to murderous, unrelenting terror in this pulse-pounding psychological shocker starring Bridget Fonda and Jennifer Jason Leigh.
Kalifornia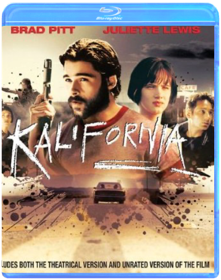 Dominic Sena
Excitement, adventure and unimaginable terror await on the road to Kalifornia. "Brad Pitt is outstanding" (Rolling Stone) and "Juliette Lewis is utterly, heartbreakingly convincing" (Boxoffice) in this chilling psychological thriller co-starring David Duchovny and Michelle Forbes. When urban intellectuals Brian (Duchovny) and Carrie (Forbes) set out on a cross-country trip to research a book about serial killers, they share the ride with a couple they barely know, Early Grace (Pitt) and his girlfriend, Adele (Lewis). Locked in a car hurtling westward, the four travelers struggle to find some common ground. But when they finally do connect, Early's violent nature abruptly emerges, and the terrified Brian and Carrie realize that they don't need to go very farto learn about ruthless killers...because they're already face to face with one!
Insomnia
Erik Skjoldbjærg
A Swedish homicide detective becomes unglued as he and his partner investigate a teen's slaying.
The Vanishing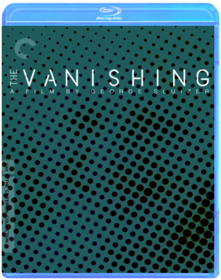 George Sluizer
A Dutchman goes with his girlfriend's French kidnapper to learn her horrible fate.
Hackers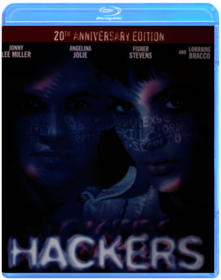 Iain Softley
While practicing the tricks of the trade, a neophyte "hacker", accomplishes the nearly impossible: he hacks the highly secured computer at the Ellingson Mineral Corporation. But in doing so, he unknowingly taps into a high-tech embezzling scheme masked by a computer virus with the potential to destroy the world' ecosystem! And when the young hacker and his pals are targeted for the crime, the group must launch a massive cyberspace attack: one that will hopefully clear their names and prevent ecological disaster.

By launching the careers of Jonny Lee Miller (Elementary) and Academy Award-winner Angelina Jolie (1999 Supporting Actress, Girl, Interrupted), Hackers became an underground hit instantly, inspiring music and fashion for the brand-new Internet culture, and has been even hailed as prophetic in its use of computers and hacking
Dixie Ray: Hollywood Star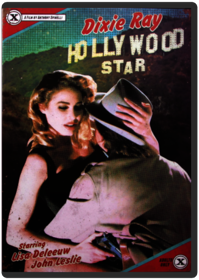 Anthony Spinelli
Surviving Life (Theory and Practice)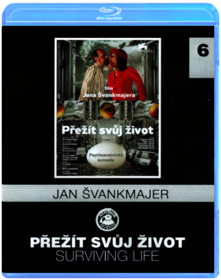 Jan Švankmajer
United Kingdom released, PAL/Region 2 DVD: it WILL NOT play on standard US DVD player. You need multi-region PAL/NTSC DVD player to view it in USA/Canada: LANGUAGES: Czech ( Dolby Digital 5.1 ), English ( Subtitles ), French ( Subtitles ), German ( Subtitles ), Italian ( Subtitles ), Spanish ( Subtitles ), SPECIAL FEATURES: Behind the scenes, Documentary, Interactive Menu, Scene Access, SYNOPSIS: Eugene (Václav Helsus) leads a double life - one real, the other in his dreams. In real life he has a wife called Milada (Zuzana Kronerová); in his dreams he has a young girlfriend called Eugenia (Klára Issová). Sensing that these dreams have some deeper meaning, he goes to see a psychoanalyst, Dr. Holubova, who interprets them for him, with the help of some argumentative psychoanalytical griping from the animated heads of Freud and Jung. As we gradually piecing together Eugene's life story, his dream-world love affair with Eugenia is thwarted by the appearance of other characters, including her little boy Peter, her extortionist ex-husband, and a filthy old woman who keeps warning him not to harm her. Soon after, we discover she is expecting Eugene's child - to the dismay of Dr. Holubova, who believes Eugenia is in fact his anima. And getting your anima pregnant is worse than incest... ...Surviving Life ( Prezít svuj zivot (Theory and Practice) ) ( Savaivingu raifu -Yume wa daini no jinsei (Sein Leben überleben) )
The Watcher in the Attic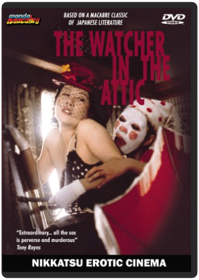 Noboru Tanaka
The film is set in 1923 in a cheap Tokyo boarding house. The landlord, Goda, roams through the attic, observing the weird lives of his tenants through holes in the ceiling. One day he sees a prostitute murder one of her clients and decides that at last he has found his soul mate... Based on stories by the Japanese master of horror, Edogawa Rampo, the film features some of the most bizarre sex scenes ever, including the story of a man who hides inside a special chair, so that a naked woman can sit on him.
10 Cloverfield Lane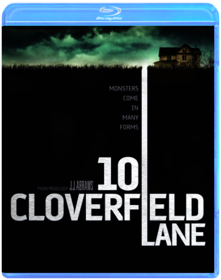 Dan Trachtenberg
After surviving a car accident, Michelle (Mary Elizabeth Winstead) wakes up to find herself in an underground bunker with two men. Howard (John Goodman) tells her that a massive chemical attack has rendered the air unbreathable, and their only hope of survival is to remain inside. Despite the comforts of home, Howard's controlling and menacing nature makes Michelle want to escape. After taking matters into her own hands, the young woman finally discovers the truth about the outside world.
Elle
Paul Verhoeven
Michèle seems indestructible. Head of a leading video game company, she brings the same ruthless attitude to her love life as to business. Being attacked in her home by an unknown assailant changes Michèle's life forever. When she resolutely tracks the man down, they are both drawn into a curious and thrilling game - a game that may, at any moment, spiral out of control.
Arrival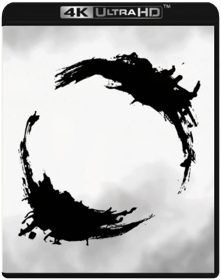 Denis Villeneuve
When mysterious spacecrafts touch down across the globe, an elite team - lead by expert linguist Louise Banks (Amy Adams) - is brought together to investigate. As mankind teeters on the verge of global war, Banks and the team race against time for answers - and to find them, she will take a chance that could threaten her life, and quite possibly humanity.4K Ultra Blu-Ray edition
Picnic at Hanging Rock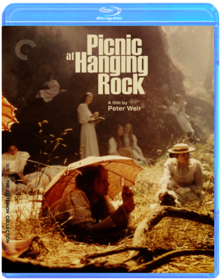 Peter Weir
PICNIC AT HANGING ROCK (BLU-RAY/DVD COMBO/3 DISC/WS 1.77/ENG SDH/5.1SUR/75) DRAMA