Jaws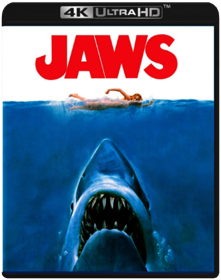 Steven Spielberg
Directed by Academy Award® winner Steven Spielberg, Jaws set the standard for edge-of-your-seat suspense quickly becoming a cultural phenomenon and forever changing the movie industry. When the seaside community of Amity finds itself under attack by a dangerous great white shark, the town's chief of police (Roy Scheider), a young marine biologist (Richard Dreyfuss) and a grizzled shark hunter (Robert Shaw) embark on a desperate quest to destroy the beast before it strikes again. Featuring an unforgettable score that evokes pure terror, Jaws remains one of the most influential and gripping adventures in motion picture history.
Close Encounters of the Third Kind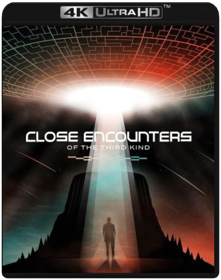 Steven Spielberg
Celebrate the 40th anniversary of Steven Spielberg's sci-fi blockbuster, now fully restored in 4K. Richard Dreyfuss stars as cable worker Roy Neary, who experiences a close encounter of the first kind - witnessing UFOs soaring across the sky. Meanwhile, government agents have close encounters of the second kind - discovering physical evidence of extraterrestrial visitors in the form of a lost fighter aircraft from World War II and a stranded military ship that disappeared decades earlier only to suddenly reappear in an unusual place. Roy and the agents follow the clues that have drawn them to reach a site where they will have a close encounter of the third kind - contact.
Empire of the Sun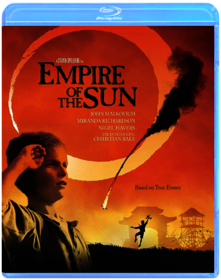 Steven Spielberg
Jurassic Park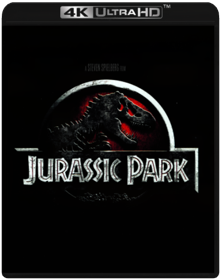 Steven Spielberg
Experience one of the biggest films in motion picture history with director Steven Spielberg's ultimate thrill ride, Jurassic Park. Featuring Academy Award winning visual effects and groundbreaking filmmaking that has been hailed as "a triumph of special effects artistry" (Roger Ebert, Chicago Sun-Times), this epic film is sheer movie-making magic that was 65 million years in the making. Jurassic Park takes you to an amazing theme park on a remote island where dinosaurs once again roam the earth and five people must battle to survive among the prehistoric predators. Starring Sam Neill, Laura Dern, Jeff Goldblum and Richard Attenborough, discover the breathtaking adventure you will want to experience again and again.
Saving Private Ryan
Steven Spielberg
Steven Spielberg directed this powerful, realistic re-creation of WWII's D-day invasion and the immediate aftermath. The story opens with a prologue in which a veteran brings his family to the American cemetery at Normandy, and a flashback then joins Capt. John Miller (Tom Hanks) and GIs in a landing craft making the June 6, 1944, approach to Omaha Beach to face devastating German artillery fire. This mass slaughter of American soldiers is depicted in a compelling, unforgettable 24-minute sequence. Miller's men slowly move forward to finally take a concrete pillbox. On the beach littered with bodies is one with the name "Ryan" stenciled on his backpack. Army Chief of Staff Gen. George C. Marshall (Harve Presnell), learning that three Ryan brothers from the same family have all been killed in a single week, requests that the surviving brother, Pvt. James Ryan (Matt Damon), be located and brought back to the United States. Capt. Miller gets the assignment, and he chooses a translator, Cpl. Upham (Jeremy Davis), skilled in language but not in combat, to join his squad of right-hand man Sgt. Horvath (Tom Sizemore), plus privates Mellish (Adam Goldberg), Medic Wade (Giovanni Ribisi), cynical Reiben (Edward Burns) from Brooklyn, Italian-American Caparzo (Vin Diesel), and religious Southerner Jackson (Barry Pepper), an ace sharpshooter who calls on the Lord while taking aim. Having previously experienced action in Italy and North Africa, the close-knit squad sets out through areas still thick with Nazis. After they lose one man in a skirmish at a bombed village, some in the group begin to question the logic of losing more lives to save a single soldier. The film's historical consultant is Stephen E. Ambrose, and the incident is based on a true occurrence in Ambrose's 1994 bestseller D-Day: June 6, 1944.
Artificial Intelligence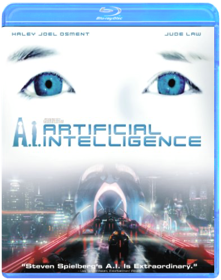 Steven Spielberg
Director Steven Spielberg's A.I. propels you into a future of astounding technology and adventure beyond the human imagination in an extraordinary film the New York Observer hails as a "masterpiece" and Rolling Stone applauds as "unmistakably the work of a real filmmaker." In a future world of runaway global warming and awe-inspiring scientific advances, humans share every aspect of their lives with sophisticated companion robots called Mechas. But when an advanced prototype robot child named David (Haley Joel Osment) is programmed to show unconditional love, his human family isn't prepared for the consequences. Suddenly, David is on his own in a strange and dangerous world. Befriended by a streetwise Mecha (Jude law), David embarks on a spectacular quest to discover the startling secret of his own identity. Celebrated as a film "filled with visual wonders and astonishing special effects..." (Roger Ebert & Roeper), A.I. Artificial Intelligence is a visionary motion picture triumph!
Catch Me If You Can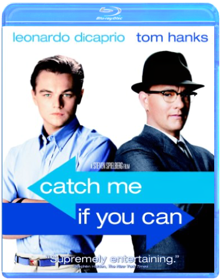 Steven Spielberg
Catch Me If You Can" is the extraordinary true story of Frank Abagnale Jr.; who successfully passed himself off as a pilot; a lawyer and a doctor - all before his 21st birthday!
Minority Report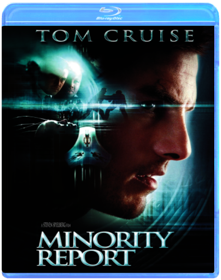 Steven Spielberg
Based on a Philip K. Dick short-story about a time in the future when criminals are arrested before they commit the crime. A future-viewing piece of technology gives police officers this privilege. One cop (Cruise) is caught commiting a crime and now must find out why and how he broke the law in order to change time.