Shallow Grave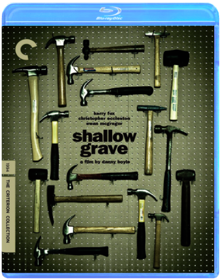 Danny Boyle
This diabolical thriller was the first film from director Danny Boyle, producer Andrew Macdonald, and screenwriter John Hodge (the smashing team behind Trainspotting). In Shallow Grave, three self-involved Edinburgh roommates—played by Kerry Fox (An Angel at My Table), Christopher Eccleston (Elizabeth), and Ewan McGregor (Beginners), in his first starring role—take in a brooding boarder. When he dies of an overdose, leaving a suitcase full of money, the trio embark on a series of very bad decisions, with extraordinarily grim consequences for all. Macabre but with a streak of offbeat humor, this stylistically influential tale of guilt and derangement is a full-throttle bit of Hitchcockian nastiness.
Trainspotting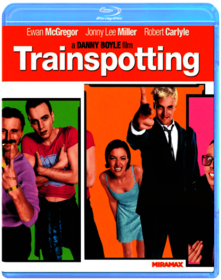 Danny Boyle
Choose life. Choose a job. Choose a career. Choose a family. Choose…Trainspotting. Director Danny Boyle (127 Hours, Slumdog Millionaire) thrills in this "original, daring" (Salon.com) tale of a group of young drug addicts wheeling through blue collar Edinburgh that earned an Academy Award® for Best Adapted Screenplay. Starring Ewan McGregor (Moulin Rouge!) in an unforgettable breakthrough performance, Trainspotting electrified audiences and critics with its hilariously dark humor, stunning visuals and sharp honest take on both the exhilarating highs, and the terrifying lows, of addiction.
The Beach
Danny Boyle
"Leonardo DiCaprio is electrifying" (David Sheehan, CBS-TV) in this adrenaline-drenched, tantalizingly seductive thriller from the director of "Trainspotting." Richard (DiCaprio), a young American backpacker, is willing to risk his life for just one thing: that mind-blowing rush you can only get from braving the ultimate adventure. But on a secret, deceptively perfect beach, Richard will discover that "heaven on earth" can instantly change into a jungle of seduction and danger. Co-starring sexy newcomer Virginie Ledoyen, this "journey to the unexpected, full of surprises, twists and turns, love and romance, lust and desire" (Maria Sallas, GEMS) explores the hidden perils and dark places that lurk just beyond the shores of paradise.
28 Days Later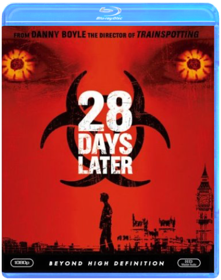 Danny Boyle
Sunshine
Danny Boyle
In 2057, the sun is dying, and a crew must reheat the star to save mankind in this limited-release film directed by Danny Boyle. Bonuses: commentary, deleted scenes, production diaries, short films.
Slumdog Millionaire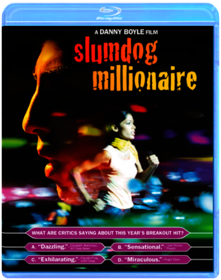 Danny Boyle
Jamal Malik (Dev Patel) is just one question away from winning a fortune on India's version of "Who Wants To Be A Millionaire?" But how has this uneducated young man from the slums succeeded in providing correct responses to questions that have stumped countless scholars before him? And will he ultimately win it all or lose everything, including his true love?
127 Hours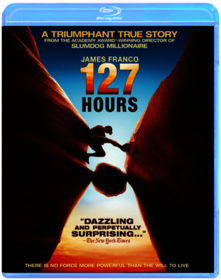 Danny Boyle
From Academy Award®-winning director Danny Boyle (Slumdog Millionaire) comes the powerfully uplifting true story of one man's struggle to survive against mountainous odds. Aron Ralston (James Franco) has a passion for all things outdoors. But when a falling boulder traps him in a remote Utah canyon, a thrill-seeker's adventure becomes the challenge of a lifetime. Over the next five days, Ralston embarks on a remarkable personal journey in which he relies on the memories of family and friends—as well as his own courage and ingenuity—to turn adversity into triumph!
Steve Jobs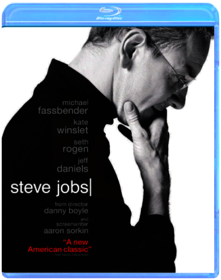 Danny Boyle
Directed by Academy Award winner Danny Boyle and written by Academy Award winner Aaron Sorkin, Steve Jobs paints an intimate portrait of the brilliant man.