The Complete Jean Vigo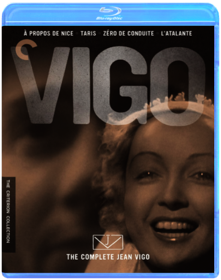 Jean Vigo
Even among cinema's greatest legends, Jean Vigo stands alone. The son of a notorious anarchist, Vigo had a brief but brilliant career making poetic, lightly surrealist films before his life was cut tragically short by tuberculosis at age twenty-nine. Like the daring early works of his contemporaries Jean Cocteau and Luis Buñuel, Vigo's films refused to play by the rules. This set includes all of Vigo's titles: À propos de Nice, an absurdist, rhythmic slice of life from the bustling coastal city of the title; Taris, an inventive short portrait of a swimming champion; Zéro de conduite, a radical, delightful tale of boarding-school rebellion that has influenced countless filmmakers; and, of course, L'Atalante, widely regarded as one of cinema's finest achievements, about newlyweds beginning their life together on a canal barge. These are the endlessly witty, visually adventurous works of a pivotal film artist.

À propos de Nice, 1930, 23 min, B&W, Silent, 1.33:1

Taris, 1931, 9 min, B&W, Mono, In French with English subtitles, 1.19:1

Zéro de conduite, 1933, 44 min, B&W, Mono, In French with English subtitles

L'Atalante, 1934, 85 min, B&W, Mono, In French with English subtitles, 1.33:1
A Day in the Country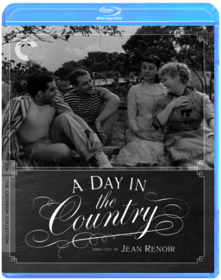 Jean Renoir
This bittersweet work from Jean Renoir (The Rules of the Game), based on a story by Guy de Maupassant, is a tenderly comic idyll about a city family's picnic in the French countryside and the romancing of the mother and grown daughter by two local men. Conceived as part of a larger project that was never completed, shot in 1936, and released ten years later, the warmly humanist vignette A Day in the Country ranks among Renoir's most lyrical films, with a love for nature imbuing its every beautiful frame.
By Brakhage: An Anthology, Volume One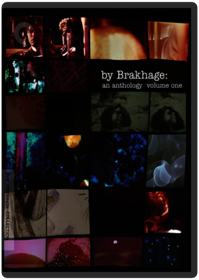 Stan Brakhage
Working completely outside the mainstream, Stan Brakhage has made nearly 400 films over the past half century. Challenging all taboos in his exploration of "birth, sex, death, and the search for God," Brakhage has turned his camera on explicit lovemaking, childbirth, even actual autopsy. Many of his most famous works pursue the nature of vision itself and transcend the act of filming. Some, including the legendary Mothlight, were made without using a camera at all. Instead, Brakhage has pioneered the art of making images directly on film itself––starting with clear leader or exposed film, then drawing, painting, and scratching it by hand. Treating each frame as a miniature canvas, Brakhage can produce only a quarter- to a half-second of film a day, but his visionary style of image-making has changed everything from cartoons and television commercials to MTV music videos and the work of such mainstream moviemakers as Martin Scorsese, David Fincher, and Oliver Stone.

Criterion is proud to present 26 masterworks by Stan Brakhage in high-definition digital transfers made from newly minted film elements. For the first time on DVD, viewers will be able to look at Brakhage's meticulously crafted frames one by one.
Jan Švankmajer: The Complete Short Films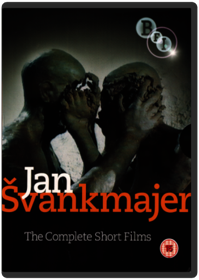 Jan Švankmajer
Quick Shipping !!! New And Sealed !!! This Disc WILL NOT play on standard US DVD player. A multi-region PAL/NTSC DVD player is request to view it in USA/Canada. Please Review Description.
The Short Films of David Lynch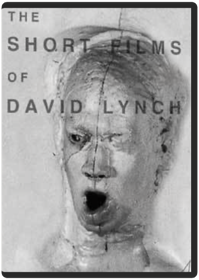 David Lynch
SHORT FILMS OF DAVID LYNCH
David Lynch

Collection of highly sourght-after David Lynch shorts, including his first works.

A must-see for fans of the legendary filmmaker David Lynch, this collecton features six short films from the master of the macabre. Spanning the director's career, from early experiments to more fully realized visions, this disc contains the shorts "Six Men Getting Sick", "The Alphabet", "The Grandmother" "The Amputee", The Cowboy and the Frenchman" and "Lumiere". Each film is preceded by an introduction from the director.
The Quay Brothers: Collected Short Films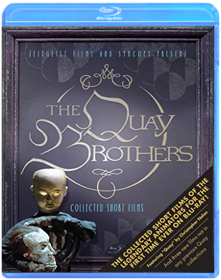 Stephen Quay, Timothy Quay, Christopher Nolan
Since the late 1970s, identical twins Stephen and Timothy Quay have been creating their unique blend of puppetry and stop-motion animation, and have, in the process, spawned an enormous cult following. The Quays display a passion for detail, a breathtaking command of color and texture, and an uncanny use of focus and camera movement that make their films unique and instantly recognizable. Best known for their classic 1986 film Street of Crocodiles which filmmaker Terry Gilliam selected as one of the ten best animated films of all time they are masters of miniaturization and on their tiny sets have created an unforgettable world, suggestive of a landscape of long-repressed childhood dreams.

This new Blu-ray collection of fifteen of the Quays films allows us to see their work in all its astonishing detail and ravaged beauty. The collection also includes a remarkable new short film by Christopher Nolan, a long-time fan of the Quays, as well as audio commentaries on six of the films and a 30-page booklet with an introduction by Nolan, an updated essay by film critic Michael Atkinson and an extensive Quay Brothers Dictionary.

All films are presented in the highest possible quality from film-to-digital transfers made under the personal supervision of the Quay Brothers.

Includes the films:

The Cabinet of Jan vankmajer (1984, 14 mins)
This Unnameable Little Broom (or The Epic of Gilgamesh) (1985, 11 mins)*
Street of Crocodiles (1986, 21 mins)*
Rehearsals for Extinct Anatomies (1988, 14 mins)
Stille Nacht I - Dramolet (1988, 1 min)*
The Comb (1990, 18 mins)
Anamoprhosis (1991, 14 mins)
Stille Nacht II (Are We Still Married?) (1992, 3 mins)*
Stille Nacht III (Tales from Vienna Woods) (1993, 4 mins)*
Stille Nacht IV (Can't Go Wrong Without You) (1994, 4 mins)
In Absentia (2000, 20 mins)*
The Phantom Museum (2003, 12 mins)
Maska (2010, 24 mins)**
Through the Weeping Glass (2011, 31 mins)**
Unmistaken Hands (2013, 26 mins)**
and
Quay a film by Christopher Nolan (2015, 8 mins)**

*Includes Quay Brothers Audio Commentary
**Not in the previously available Quay DVD collection

Total running time: 225 minutes.

Includes a 28-page booklet and special digipak packaging.
Hardcore Collection: Director's Cut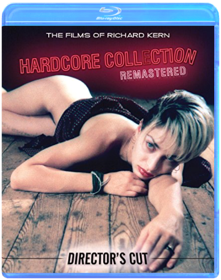 Richard Kern
Nirvana: The Video Collection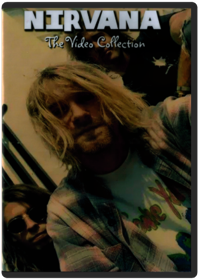 Steve Brown, Samuel Bayer, Kevin Kerslake, Anton Corbijn, Chris Hafner
Nine Inch Nails: Broken
Peter Christopherson, Eric Goode, Serge Becker, Jon Reiss
Broken (informally known as The Broken Movie) is a 1993 horror musical short film/long form music video filmed and directed by Peter Christopherson, based on a scenario by Trent Reznor, the founder of the industrial rock band Nine Inch Nails. The film is a companion piece to the band's 1992 EP Broken, featuring its songs and music and compiling its music videos (the exception being "Last" and the two hidden tracks). The movie, roughly 20 minutes in length, weaves Broken's four music videos together via a violent "snuff film" framing sequence, concluding with an otherwise unreleased video for the EP's final song "Gave Up," setting the conclusion of the film's frame story to the song. Due to its extremely graphic content, the Broken movie was never officially released, but was leaked as a bootleg which became heavily traded on VHS in the 1990s, and more recently via the Internet.
Nine Inch Nails: Closure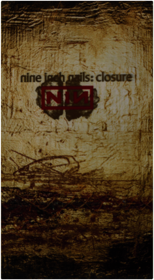 Mark Romanek, Jonathan Rach, Serge Becker, Peter Christopherson, Eric Goode, Simon Maxwell, Jon Reiss, Ben Stokes, Brett Turnbull, Eric Zimmerman
Before Nine Inch Nails released Closure they were going to release BROKEN but do to producing issues mostly regarding graphic content released an edited extended version. The aftermath being a 2 vhs set of CLOSURE which contains live footage as well as music videos.
Nine Inch Nails: Closure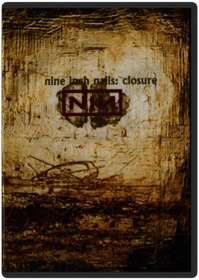 Mark Romanek, Jonathan Rach, Serge Becker, Peter Christopherson, Eric Goode, Simon Maxwell, Jon Reiss, Ben Stokes, Brett Turnbull, Eric Zimmerman
Bjork: Volumen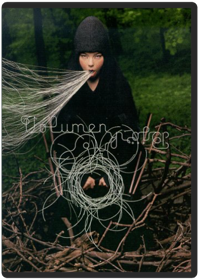 Chris Cunningham, Michel Gondry, Spike Jonze, Danny Cannon, Lynn Fox, Eiko Ishioka, Nick Knight, John Kricfalusi, Vinoodh Matadin, Alexander McQueen, Jean-Baptiste Mondino, Sophie Muller, Stephane Sednaoui, Inez van Lamsweerde, Paul White
Bjork ~ Bjork - Volumen
Beastie Boys: Video Anthology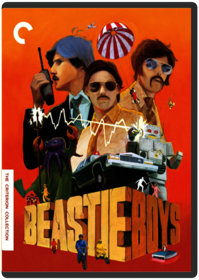 Spike Jonze, Evan Bernard, Adam Bernstein, Tamra Davis, Ari Marcopoulos, David Perez Shadi, Adam Yauch
This 2-disc DVD set features 18 Beastie Boy Clips, such as Intergalactic, Shake Your Rump, Gratitude, Shadr ach, Sabotage, Alive, and lots more; also includes special features, such as 100+ video angles & audio tracks, switchable at any time, more than 4
Tool: Salival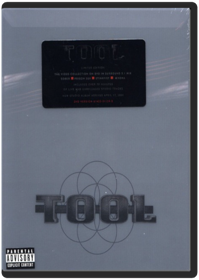 Adam Jones
Limited Edition DVD version
Ministry - Tapes of Wrath
Ben Stokes, Doug Freel, Eric Zimmerman, H-Gun, Jeffrey Kinart
Tapes of Wrath features 10 Ministry music videos - most of them too controversial for MTV. Even hardcore fans have rarely seen many of them. Now, finally, all of the Warner Brothers music videos released from Ministry, one of the most outrageous and influential industrial rock bands in history, and its spin-off alter-ego, Revolting Cocks, are collected in this, the "Zapruder film" of intense, sinister rock. Selections Include: Over The Shoulder Stigmata Flashback Burning Inside The Land Of Rape And Honey Jesus Built My Hotrod N.W.O. Just One Fix Lay Lady Lay Reload Bad Blood Crackin' Up Do Ya Think I'm Sexy
Tool: Parabola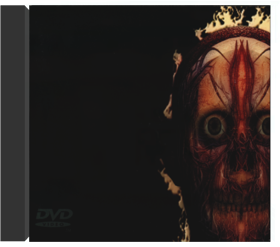 Adam Jones
From the album Lateralus, DVD single for the song 'Parabola' plus extras.
Tool: Schism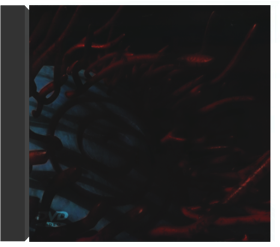 Adam Jones
This DVD contains the Schism video with audio commentary by a guest plus a LUSTMORD audio re-mix of the song.
Audioslave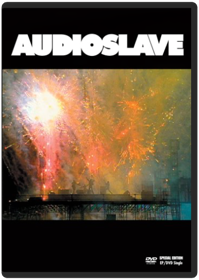 Mark Romanek, Richard C. Sarafian, Meiert Avis
This DVD EP features 3 hit singles by Audioslave, along with 2 songs, performed live on "Late Night With David Letterman", also extensive interview footage with all four band members.
Bikini Bandits Experience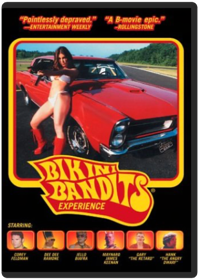 Steve Grasse
A bevy of badass girls fill as much retro kitsch action into their lives as they possibly can in this crazy, bikini-clad romp! You won't believe the exploits these luscious ladies get up to, all topped off with an ample serving of strippers, hot rods, guns, and much much more! Co-stars Maynard James Keenan from Tool as the devil, Dee Dee Ramone as the Pope, Jello Biafra, Corey Feldman, and a dizzying parade of extra guests!
The Hire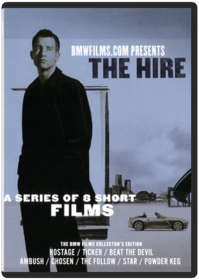 John Frankenheimer, Ang Lee, Wong Kar-wai, Guy Ritchie, Alejandro G. Iñárritu, John Woo, Joe Carnahan, Tony Scott
The Hire: A Series of 8 Films The 8 films included are: Hostage: Stars: Clive Owen. Director: John Woo Ticker: Stars: Clive Owen, Don Cheadle, F. Murray Abraham. Director: Joe Carnahan The driver rescues a mysterious messenger carrying an even more mysterious briefcase after an ambush on a rural highway. As a helicopter gunman relentlessly pursues them, a game of political intrigue plays out, with an unforeseen ending. Beat the Devil: Stars: Clive Owen, Gary Oldman, James Brown. Director: Tony Scott Decades ago, the legendary James Brown sold his soul to the devil for fame and fortune. Now he wishes to renegotiate. Hired to take Mr. Brown to a rendezvous with the devil (Gary Oldman), the driver soon finds himself entangled in fiendish plans. Ambush: Stars: Clive Owen, Tomas Milian. Director: John Frankenheimer Chosen: Stars: Clive Owen, Mason Lee. Director: Ang Lee The driver meets a ship carrying an eight-year-old Tibetan boy at a dark, deserted New York shipyard. But he's not the only one waiting. The Follow: Stars: Clive Owen, Mickey Rourke, Forest Whitaker. Director: Wong Kar-wai The cunning and tactics of trailing another car quickly evolve into a mystery rife with deceit, as The Driver is hired to follow a woman accused of cheating on her famous husband. Star: Stars: Clive Owen, Madonna. Director: Guy Ritchie The driver faces perhaps his most perplexing challenge: Coming face-to-face with a hugely talented and successful rock star. But beneath her beauty lies a problem she always gets what she wants. Powder Keg: Stars: Clive Owen, Stellan Skarsgard. Director: Alejandro González Iñárritu
The Order - From Cremaster 3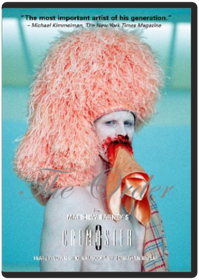 Matthew Barney
Matthew Barney's legendary CREMASTER SYCLE was hailed by the New York Times as "An Inspired Benchmark of ambition, scope and forthright provocation for art in the new century." Nine years in the masking, the five films that comprise the CREMASTER CYCLE came to a brilliant grand finale with a 31 minute sequence at the close of CREMASTER 3 called "THE ORDER". In "THE ORDER", a death-defying race to the top of the Guggenheim Museum, Matthew Barney is a tartan-clad apprentice seeking Masonic redemption. Before taking on legendary sculptor Richard Serra, who tosses molten Vaseline down the Guggenheim's ramps, Barney must bypass a troupe of tap-dancing girlscouts, a pair of dueling hardcore bands, a ravishing model who transforms herself into a cheetah, and a cabor toss with a flayed ram in a dizzying mirror to the artist's fantastical "CREMASTER CYCLE".
Massive Attack: Eleven Promos
Jonathan Glazer, Michel Gondry, Stephane Sednaoui, Walter A. Stern, Baillie Walsh, Wiz
MASSIVE ATTACK ELEVEN PROMOS
The Animatrix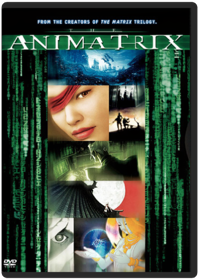 Andrew R. Jones, Kôji Morimoto, Mahiro Maeda, Peter Chung, Shinichirô Watanabe
From the creators of The Matrix trilogy, this groundbreaking collection of nine short films from seven of the world's leading anime directors provides a visionary fusion of CG-Animatrion and Japanese anime.

DVD Features:
Biographies
DVD ROM Features
Documentaries
Interactive Menus
Interviews
Tenacious D: The Complete Master Works
Spike Jonze, Tom Gianas, Liam Lynch, Troy Miller, Dave Skinner, Gabe Swarr
With pitchfork and shovel, Tenacious D has labored to finally unearth the first ever Tenacious D-VD from the fragrant bowels of Hades. For years, this turd has been spit-polished, massaged, and finally sanctified by both Jables and KG, and they are now ready release it to the world.

This highly provocative DVD contains the legendary and epic recital at London's Brixton Academy that was by chance recorded on November 3, 2002. Watch as Jack and Kyle slay the mighty dragon and treat the British public to a phenomenal performance that includes the now classic D melodies; Wonderboy, Explosivo, Kyle Quit The Band, Friendship, Kielbasa, Dio, The Cosmic Shame, F#*! Her Gently, Tribute and the ever popular Live Short Films that have been screened during The D's shows.

The Complete Masterworks also contains the groundbreaking, hard to get (legally), HBO episodes which tell the tale of The D in their early days on the road to stardom.

But that's not all! Act now and a bonus second disc will be gifted to the first twelve million loyal Tenacious D apostles, included is an intimate portrait of Jack and Kyle and their life of carnal debauchery on the road. Lucky owners of the DVD will catch rare and gruesome behind the scenes glimpses of the making of the Tribute & Wonderboy videos as well as never before seen footage of The D as they perform their secret backstage rituals. TENACIOUS D: THE COMPLETE MASTERWORKS is truly a harbinger of the good times ahead as we all await the coming apocalypse.
The Work of Director Chris Cunningham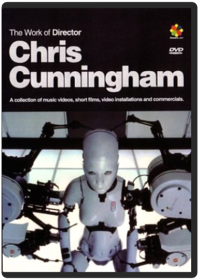 Chris Cunningham
This DVD features the work of Director Chris Cunningham and features his music vieos for Autechre, Aphex Twin, Portishead, Madonna, Leftfield, Squarepusher and Bjork Also includes a collection of outtakes, edited by Chris, Aphex Twin rehearsal tapes, a 10
The Work of Director Michel Gondry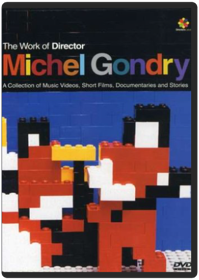 Michel Gondry
This DVD features the work of director Michel Gondry, including music videos by The White Stripes, Kylie Minogue, The Chemical Brothers, Bjork, Beck, Foo Fighters, Daft Punk and Cibo Matto, also Drumb and Drumber, La Lettre, Pecan Pie (starring Jim Carrey
The Work of Director Spike Jonze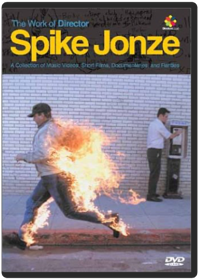 Spike Jonze
From Spike Jonze, the acclaimed director of the smash films "Adaptation" & "Being John Malkovich" comes Directors Label: The Work of Director Spike Jonze. This 2-sided DVD is the first time the bulk of Spike's non-theatrical work has ever been compiled o
A Perfect Circle: aMOTION
David Fincher, Christopher Abbas, Brothers Strause, Jerry Casale, Mark Kohr, Paul Thiel, Billy Howerdel
This limited edition set includes never before seen live footage, rare collection of director's cut unedited videos, and some exclusive Bikini Bandist trailers. The CD includes exclusive remixes of tracks from Mer De Nom and Thirteenth Step. The set is
A Perfect Circle: Lost in the Bermuda Triangle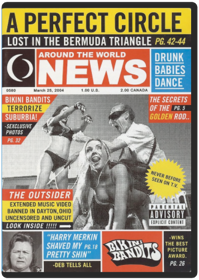 A Perfect Circle
DVD features never before seen footage from the Bakini Bandits and A Perfect Circle. It's the companion visual to A Perfect Circle's hit "The Outsider."

Total time: 24 minutes
Guns N' Roses: Welcome to the Videos
Sante D'Orazio, Nigel Dick, Del James, Louis Marciano, Duff McKagan, Andrew Morahan, Josh Richman, Axl Rose, Slash
This DVD features 13 full length Guns N Roses music videos, including their top hits.
The Work of Director Anton Corbijn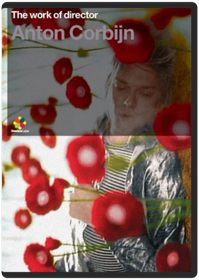 Anton Corbijn
Legendary photographer and director Anton Corbijn is responsible for many of the most indelible and important images of the past two and a half decades. His recently released book U2 & I is a photographic retrospective of his 25 year collaboration with U2. Later this year, Anton will direct his first feature film, Control, based on the life of the late Joy Division lead singer Ian Curtis.
The Work of Director Jonathan Glazer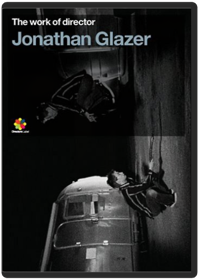 Jonathan Glazer
Jonathan Glazer is a music video and commercial icon whose extraordinary work reveals his gift for intense visual ambition. After winning multiple awards for both mediums he directed the 2001 feature film, Sexy Beast starring Sir Ben Kingsley, followed in 2004 by Birth starring Nicole Kidman.
The Work of Director Mark Romanek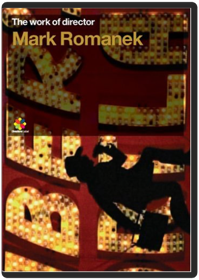 Mark Romanek
Artists who've worked with him describe Mark Romanek as "meticulous" and "demanding." Yet, the biggest names in the business have clamored to work with the mercurial helmer, because they know he'll make them look good: Madonna ("Rain"), No Doubt ("Hella Good"), etc. Along the way, the Grammy winner has been behind some of the world's most famous—and infamous—videos.
Read our interview with Mark Romanek. On the groundbreaking side, there's Lenny Kravitz's exhilarating "Are You Gonna Go My Way," which made the musician a star in one fell swoop. On the controversial side, there's Fiona Apple's teasing "Criminal," Nine Inch Nails' macabre "Closer," and Jay-Z's apocalyptic "99 Problems"—the latter two in director's cut editions. In another class entirely, is Romanek's heartbreaking video for Johnny Cash's "Hurt." More than a promo, it's an elegy for a legend. Despite an interview with Robin Williams, this collection otherwise overlooks Romanek's features, One Hour Photo and Static. —Kathleen C. Fennessy

See More

Be sure to check out The Director's Label Boxed Set Vol. 2, featuring The Work of Mark Romanek, and volumes by Jonathan Glazer, Anton Corbijn, and Stéphane Sednaoui.
The Work of Director Stéphane Sednaoui
Stephane Sednaoui
Sednaoui's career took off with the phenomenal success of his videos for Red Hot Chili Peppers "Give It Away" and U2's "Mysterious Ways" in the early 1990's and ever since he has been redefining music videos and photography with his stylish and unique work.
Tool: Vicarious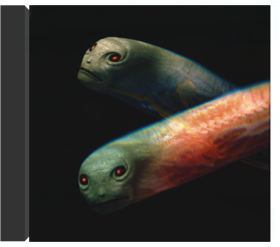 Adam Jones
Vicarious, the long awaited video from the Platinum album 10,000 Days. The DVD will include a documentary that takes viewers through the history of guitarist Adam Jones' visual effects work, as well as the process and people involved in the creation of the groundbreaking all-CGI video for Vicarious. The DVD will also include audio commentary by comedian David Cross and a video tour of Tool album cover artist Alex Grey's CoSM (Chapel of Sacred Mirrors) gallery in New York City.
Puscifer: Dozo
Puscifer
Limited Edition. Puscifer is Maynard James Keenan- front man, work-a-holic, wine maker, and founding member of international multi-platinum TOOL and A Perfect Circle. Maynard comes with a massive fan base. TOOL has sold 12 million records in their career.
Puscifer: Queen B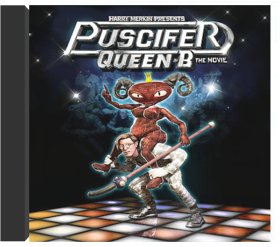 Puscifer
Queen B - Puscifer movie was released Jan 08, 2008 by the RED Distribution studio. Tool singer Maynard James Keenan continues to explore new musical dimensions with his side-project Puscifer. Queen B - Puscifer movie This release presents "Queen B," the first music video from the band's debut album V IS FOR VAGINA.
Destricted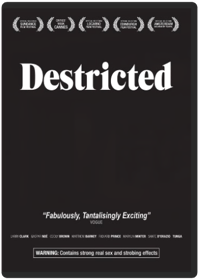 Larry Clark, Matthew Barney, Marilyn Minter, Richard Prince, Gaspar Noé
Destricted is the first short film collection of its kind, bringing together sex and art in a series of films created by some of the world's most visual and provocative artists and directors. They reveal the diverse attitudes by which we represent ourselves sexually.