Lock, Stock, and Two Smoking Barrels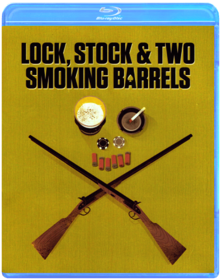 Guy Ritchie
Streetwise charmer Eddie (Nick Moran) enters the biggest card game of his life with the savings of his three best friends: Tom (Jason Flemyng), Bacon (Jason Statham) and Soap (Dexter Fletcher). But he leaves the table owing his underworld boss Hatchet Harry half a million and has a week to come up with the money. Now Eddie and his friends must outsmart and outgun all types of lowlifes on their way to pay off Harry before time runs out.
Snatch
Guy Ritchie
Snatch, Steelbook [Blu-ray]
The Transporter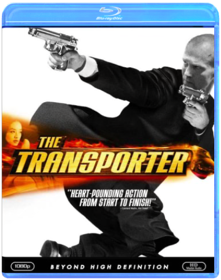 Corey Yuen
Frank Martin (Jason Statham) is the best as what he does: transporting dangerous or illegal goods with no questions asked. But his last shipment, a beautiful young woman kidnapped by international slave traders, brings deadly complications to his delivery plans. Now Frank must kick into overdrive in a nonstop action-packed fight to save his precious cargo - and his life.
The Italian Job
F. Gary Gray
The plan was flawless. The execution was perfect. Charlie Croker pulled off the crime of a lifetime. The one thing that, he didn't plan on was being double-crossed. Now he wants more than the job's payoff...he wants payback. Mark Wahlberg is electrifying as Croker in this "fast and furious action-adventure."* Along with a drop-dead gorgeous safecracker (Charlize Theron), Croker and his team take off to re-steal the loot and end up in a pulse-pounding, pedal-to-the-metal chase that careens up, down, above and below the streets of Los Angeles. With an ensemble all-star cast that also includes Edward Norton, Seth Green, Jason Statham, Mos Def, Franky G and Donald Sutherland, The Italian Job is "Hot!"
The Transporter 2
Louis Leterrier
The best in the business is back in the game!

Jason Statham returns in his signature role as ex-Special Forces operative Frank Martin aka "The Transporter." Now retired from his chosen profession of moving dangerous goods with no questions asked, he makes a living driving for a wealthy family in Miami, Florida. But when their young son is abducted, Frank must use his battle-tested combat skills to save the boy and thwart the kidnapper's nefarious master plan.

Packed with high-octane car chases and high-flying martial arts action, Transporter 2 delivers nonstop excitement from beginning to end!
Crank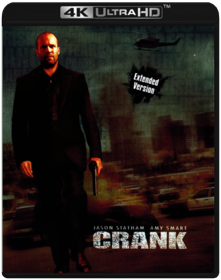 Brian Taylor, Mark Neveldine
A professional hit man (Jason Statham) is poisoned and has only hours to live. He has some big tasks to accomplish before the grim reaper arrives.
Death Race
Paul W.S. Anderson
Welcome to the Death Race, where hardened convicts and smoking-hot navigators race tricked-out cars in the most twisted spectator sport on Earth! Sentenced to the world's most dangerous prison for a murder he did not commit, Jensen Ames (Jason Statham) has only one chance to get out alive – win the ultimate race to the death. Also starring Tyrese Gibson, Death Race is a "supercharged, sick and satisfying" (Nathan Lee, The New York Times) ride that will keep you pinned to your seat all the way to its insane, metal-crushing end!
The Transporter 3
Olivier Megaton
Jason Statham is back as Frank Martin, the Transporter, in this explosive third installment of the action-adventure series. This time, Frank is presented an offer he can't refuse and ends up with a mysterious passenger and a dangerous destination - calling for a new machine and new rules. The stakes are bigger, the enemy is deadlier, and the action has never been hotter.
Crank 2: High Voltage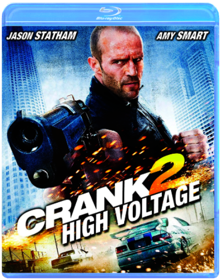 Brian Taylor, Mark Neveldine
You can't keep a good man down. Jason Statham is back as Chev Chelios – this time to retrieve his stolen heart (that's right, he's running on battery power). High-octane and truly electrifying!