Wizards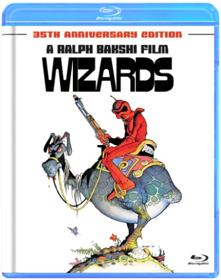 Ralph Bakshi
Legendary and groundbreaking animator Ralph Bakshi's Wizards is the tale of a war between supernatural siblings set in a post-apocalyptic Earth populated by elves, fairies and mutants. Combining traditional cell animation with Bakshi's unique conversion of live film footage into striking, high-contrast animation, Wizards is both whimsical and sinister. This cult favorite from the director of Fritz the Cat (1972) and The Lord of the Rings (1978) celebrates 35 years since it first enchanted animation fans. Starring the voices of Mark Hamill, Susan Tyrrell and Richard Romanus.
Death Race 2000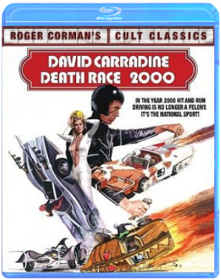 Paul Bartel
Yellow Submarine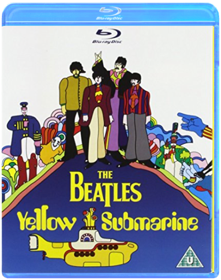 The Beatles
The Beatles' classic 1968 animated feature film, Yellow Submarine, has been digitally restored for DVD and Blu-ray release. The film's songtrack album CD is also being re-issued.

Currently out of print, the film has been restored in 4K digital resolution for the first time by Paul Rutan Jr. and his team of specialists at Triage Motion Picture Services and Eque Inc. Due to the delicate nature of the hand-drawn original artwork, no automated software was used in the digital clean-up of the film's restored photochemical elements. This was all done by hand, frame by frame.

Bonus features for the Yellow Submarine DVD and Blu-ray include a short making-of documentary titled Mod Odyssey" (TRT: 7:30), the film's original theatrical trailer, audio commentary by producer John Coates and art director Heinz Edelmann, several brief interview clips with others involved with the film, storyboard sequences, 29 original pencil drawings and 30 behind-the-scenes photos. Both Digipak packages will include reproductions of animation cels from the film, collectible stickers, and a 16-page booklet with a new essay by Yellow Submarine aficionado John Lasseter (Chief Creative Officer, Walt Disney and Pixar Animation Studios).

Directed by George Dunning, and written by Lee Minoff, Al Brodax, Jack Mendelsohn and Erich Segal, Yellow Submarine began its voyage to the screen when Brodax, who had previously produced nearly 40 episodes of ABC's animated Beatles TV series, approached The Beatles' manager Brian Epstein with a unique vision for a full-length animated feature.

Yellow Submarine, based upon a song by John Lennon and Paul McCartney, is a fantastic tale brimming with peace, love, and hope, propelled by Beatles songs, including Eleanor Rigby," When I'm Sixty-Four," Lucy in the Sky With Diamonds," All You Need Is Love," and It's All Too Much." When the film debuted in 1968, it was instantly recognized as a landmark achievement, revolutionizing a genre by integrating the freestyle approach of the era with innovative animation techniques.

Blu-Ray Packaging:

Digi Blu-Ray to include 16 page booklet, reproductions of film cells of each of the four Beatles characters + stickers.

Blu-Ray Tracklisting

Feature film [TRT: 89:00]

Fully restored in 4K and presented in the original aspect ratio of 1:66-1

Audio options:

English 5.1 DTS

German 5.1 DTS

Italian 5.1 DTS

English Dolby Stereo

Original Mono

Audio Commentary Heinz Edelmann (Art Director) and John Coates (Producer)

Subtitle languages (feature only):

English, French, German, Spanish, Italian, Portuguese, Dutch, Swedish, Norwegian, Danish, Polish, Finnish, Japanese

Extra features:

Mod Odyssey documentary [TRT: 7:30]

Original theatrical trailer [TRT: 3:30]

Storyboard sequences:

- Sea of Monsters (split screen footage) [TRT: 4:20]

- Battle of the Monsters [118 images]

- Pepperland [64 images]

Interviews:

- Paul Angelis (voice of Ringo and Chief Blue Meanie) [TRT: 1:39]

- John Clive (voice of John) [TRT: 2:03]

- David Livesey (key animator) [TRT: 1:11]

- Millicent McMillan (Heinz Edelmann's assistant) [TRT: 1:12]

- Jack Stokes (animation director) [TRT: 3:42]

- Erich Segal (co-writer) [TRT: 1:38]

Original pencil drawings [29 images]

Behind-the-scenes photos [30 images]
Dick Tracy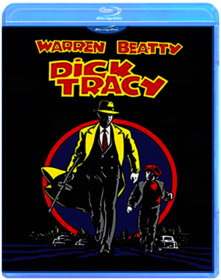 Warren Beatty
On Blu-ray for the very first time — and with new digital restoration — the visually bold and striking DICK TACY packs a wallop with picture and sound as sharp as Tracy's jaw. Imaginative performances color this extraordinary action flick directed by and starring Orscar(R) winner Warren Beatty (Best Director, REDS, 1981), Grammy winning singer Madonna, Oscar nominee Al Pacino (Best Supporting Actor, DICK TRACY, 1990) and Oscar winner Dustin Hoffman (Best Actor, RAIN MAN, 1988). When gang lord Big Boy Caprice unites the town's racketeers and gangsters, police detective Dick Tracy devotes his career to foiling the entire bunch of bad guys. Complete with richly evocative music — including Stephen Sondheim's Academy Award(R)-winning "Sooner or Later (I Always Get My Man)" (Best Original Song, 1990), DICK TRACY is a stunner in Hi-Def Blu-ray.
The Thief of Bagdad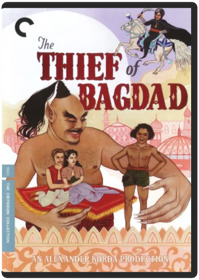 Ludwig Berger, Michael Powell, Tim Whelan, Alexander Korda, Zoltan Korda, William Cameron Menzies
Legendary producer Alexander Korda's marvel The Thief of Bagdad, inspired by The Arabian Nights, is one of the most spectacular fantasy films ever made, an eye-popping effects pioneer brimming with imagination and technical wizardry. When Prince Ahmad (John Justin) is blinded and cast out of Bagdad by the nefarious Jaffar (Conrad Veidt), he joins forces with the scrappy thief Abu (the incomparable Sabu, in his definitive role) to win back his royal place, as well as the heart of a beautiful princess (June Duprez). With its luscious Technicolor, vivid sets, and unprecedented visual wonders, The Thief of Bagdad has charmed viewers of all ages for decades.

Special Features
* - SPECIAL EDITION DOUBLE-DISC SET FEATURES:
* - New digital transfer, from restored film elements
* - Two audio commentaries: one featuring renowned directors Francis Ford Coppola and Martin Scorsese, and one with film and music historian Bruce Eder
* - Visual Effects,, a documentary about the technical achievements of The Thief of Bagdad
* - The Lion Has Wings (1940), Alexander Korda's propaganda film for the English war effort, created when The Thief of Bagdad went into production hiatus
* - Excerpts from codirector Michael Powell's audio dictations for his autobiography
* - Excerpts from a 1976 radio interview with composer Miklos Rózsa
* - Stills gallery featuring rare images of the film's production and photos shot in Dufaycolor Optional music and effects track
* - Theatrical trailer
* - PLUS: A booklet featuring new essays by film scholars Andrew Moor and Ian Christie
The Devil's Eye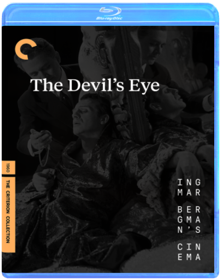 Ingmar Bergman
A reincarnated Don Juan is sent on assignment from the Devil to seduce a country parson's young daughter, tarnishing her purity and shattering her faith in love.
The Seventh Seal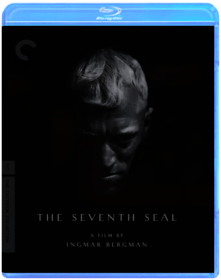 Ingmar Bergman
Few films have had as large a cultural impact as Ingmar Bergman's The Seventh Seal (Det sjunde inseglet). Disillusioned and exhausted after a decade of battling in the Crusades, a knight (Max von Sydow) encounters Death on a desolate beach and challenges him to a fateful game of chess. Much studied, imitated, even parodied, but never outdone, Bergman's stunning allegory of man's search for meaning was one of the benchmark foreign imports of America's 1950s art house heyday, pushing cinema's boundaries and ushering in a new era of moviegoing.

SPECIAL EDITION FEATURES:
New, restored high-definition digital transfer with uncompressed monaural soundtrack
Introduction by Ingmar Bergman, recorded in 2003
Audio commentary by Bergman expert Peter Cowie
A new afterword to the commentary by Cowie
Bergman Island (2006), an 83-minute documentary on Bergman by Marie Nyreröd, featuring in-depth and revealing interviews with the director
Archival audio interview with Max von Sydow
A 1998 tribute to Bergman by filmmaker Woody Allen
Theatrical trailer
Bergman 101, a selected video filmography tracing Bergman's career, narrated by Cowie
Optional English-dubbed soundtrack
New and improved English subtitle translation
PLUS: A booklet featuring an essay by critic Gary Giddins

Stills from The Seventh Seal (Click for larger image)
The Seventh Seal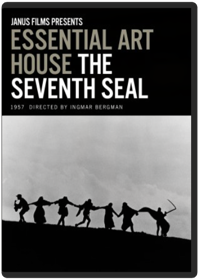 Ingmar Bergman
Few films have had as large a cultural impact as Ingmar Bergman's The Seventh Seal (Det sjunde inseglet). Disillusioned and exhausted after a decade of battling in the Crusades; a knight (Max von Sydow) encounters Death on a desolate beach and challenges him to a fateful game of chess. Much studied; imitated; even parodied; but never outdone; Bergman's stunning allegory of man's search for meaning was one of the benchmark foreign imports of America's 1950s art house heyday; pushing cinema's boundaries and ushering in a new era of moviegoing.
The Seventh Seal
Ingmar Bergman
Disillusioned and exhausted after a decade of battling in the Crusades, a knight encounters Death on a desolate beach and challenges him to a fateful game of chess.
Angel-A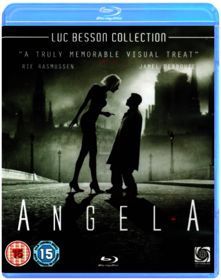 Luc Besson
Zardoz
John Boorman
The Beast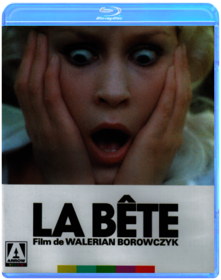 Walerian Borowczyk
THE BEAST

Once upon a time in the 18th century a beast lived in the woods of an aristocratic estate. And this beast, possessed of a giant phallus and an insatiable lust, set upon the beautiful young lady of the house. Two centuries later, the tale of the beast would return in the dreams of an American heiress contracted to carry the male descendant of the same crumbling aristocratic family and their secret.
Reign of Fire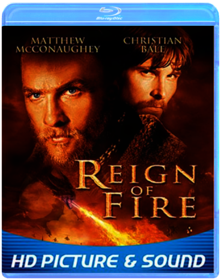 Rob Bowman
Matthew McConaughey and Christian Bale battle terrifying beasts — and each other — in REIGN OF FIRE on Blu-ray Disc. Packed with action, this thrilling adventure is hotter than ever in this explosive new format! All hell breaks loose when an unearthly creature is awakened after centuries of slumber. Twenty years later, "fire chief" Quinn (Bale) tries to keep a group of refugees alive with ferocious dragons dominating the air and burning the land. But tempers also flare when Quinn clashes with a hotshot American militia leader (McConaughey). Gasp at the bone-charring special effects in spectacular 1080p and cower as fire-breathing dragons roar in thunderous 5.1 48 kHz, 16-bit uncompressed audio. Feel the heat with Blu-ray High Definition!
Beetlejuice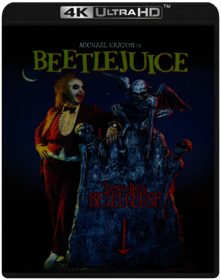 Tim Burton
Beetlejuice (BD)
Beetlejuice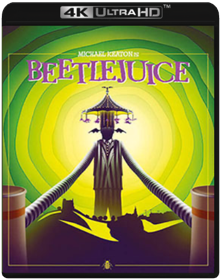 Tim Burton
The City of Lost Children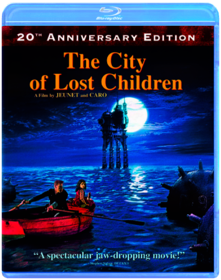 Marc Caro, Jean-Pierre Jeunet
Special Features Include:

-All-new director-supervised and approved HD Master

-Commentary with Director Jean-Pierre Jeunet and Actor Ron Perlman

-The Making of The City of Lost Children

-Archives of Jean-Pierre Jeunet

-Interview with Jean-Paul Gaultier

-Original Theatrical Trailers
Beauty and the Beast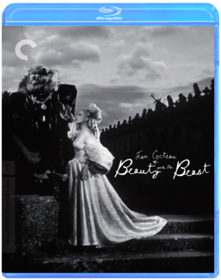 Jean Cocteau
Beauty and the Beast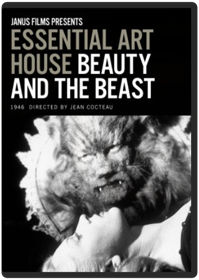 Jean Cocteau
Once upon a time, in a world of magic and wonder, the true love of a beautiful girl may finally dispel the torment of feral but gentle-hearted beast. "Beauty and the Beasts (La Belle et la Bete) is a landmark feat of cinematic fantasy, in which master fi
The Hudsucker Proxy
Joel Coen, Ethan Coen
An ambitious but naive young man rapidly moves up the corporate ladder from the mailroom to the executive suite, unaware that he is part of the board of directors' nefarious scheme.

Paul Newman, Tim Robbins and Jennifer Jason Leigh star in filmmakers Joel and Ethan Coen's darkly comic look at big business. When the founder of Hudsucker Industries leaps to his death from the 44th floor boardroom window the board of directors panics. But there is a plan: install a complete imbecile as president of the company and devalue the stock so the board can acquire a controlling interest for themselves. But where can they find such a guileless patsy? Enter Norville Barnes. Fresh off the bus from Muncie, Indiana, as a graduate of the 1958 class of the Muncie College of Business Administration, Norville is ready to start at the bottom and work his way up to the top of the corporate world ... he just never imagined it would happen so quickly.
The Devil in Miss Jones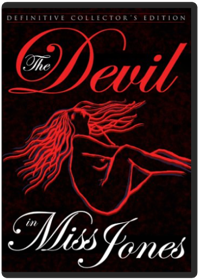 Gerard Damiano
Sexually frustrated, disillusioned and in her mid-30s, Justine Jones (the incomparable Georgina Spelvin) decides suicide is her only escape. Too sinful for Heaven and too chaste for Hell, she's returned to earth where she must rethink her existence. Given a second chance at life, she chooses Hell as her ultimate destination and opts for a life of unbridled lust and sexual depravity!
Clash of the Titans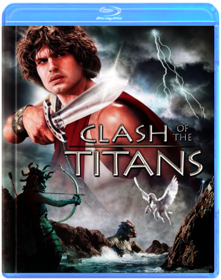 Desmond Davis
The Lighthouse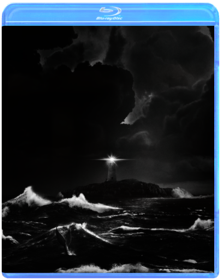 Robert Eggers
The Spirit of the Beehive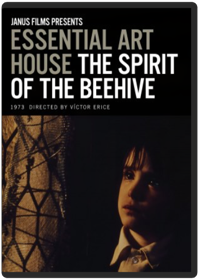 Víctor Erice
The Criterion Collection is proud to present Víctor Erice's spellbinding The Spirit of the Beehive, widely regarded as the greatest Spanish film of the 1970s. In a small Castilian village in 1940, directly following the country's devastating civil war, six-year-old Ana attends a traveling movie show of Frankenstein and becomes haunted by her memory of it. Produced as Franco's long regime was nearing its end, The Spirit of the Beehive is both a bewitching portrait of a child's inner life and an elusive, cloaked meditation of a nation trapped under tyranny—from one of cinema's most mysterious auteurs.
Juliet of the Spirits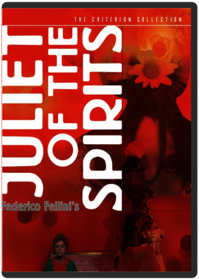 Federico Fellini
Juliet lives in a beautiful house by the ocean. Her sisters, and especially her Mother overshadow her with their beauty. She is a spiritual, superstious and naive woman. She visits a psychic seer who tells her she must follow the sex trade in order to be happy. Not long after she meets her eccentric and sexy neighbour, Suzy, who, by all counts appears to be a high class prostitute and encourages Juilet into sexual acts which make her guilty and nervous. A rare night when her husband is at home she wakes up to catch him talking to another woman on the phone. He calls out the name "Gabriella" while sleeping, but when she questions him he lies his way out of it. She finds out who Gabriella is and fears her husband will leave her. Juliet begins having visions who accuse and terrorise her. The pinnacle of the visions comes at the end where it is implied she realises she would be better off without her husband and is ultimately emotionally emancipated.
Legacy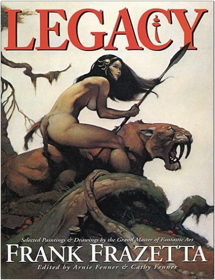 Arnie Fenner, Cathy Fenner
Frank Frazetta's paintings and illustrations have set the standard for fantasy artists for the past 50 years. This collection focuses on his influence in a variety of media and genres and on his place in 20th century art history. Coedited by Hugo Award-winning editor Arnie Fenner, it includes many of Frazetta's most memorable paintings as well as revised and previously unpublished works. The art is accompanied by the artist's own observations and commentary by a number of his contemporaries.
The Curious Case of Benjamin Button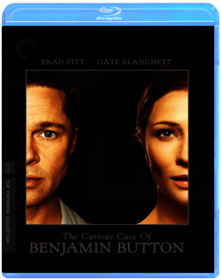 David Fincher
"I was born under unusual circumstances." And so begins The Curious Case of Benjamin Button, adapted from the 1920s story by F. Scott Fitzgerald about a man who is born in his eighties and ages backwards: a man, like any of us, who is unable to stop time. We follow his story, set in New Orleans, from the end of World War I in 1918 into the 21st century, following his journey that is as unusual as any man's life can be. Directed by David Fincher and starring Brad Pitt and Cate Blanchett with Taraji P. Henson, Tilda Swinton, Jason Flemyng, Elias Koteas and Julia Ormond, "Benjamin Button," is a grand tale of a not-so-ordinary man and the people and places he discovers along the way, the loves he finds, the joys of life and the sadness of death, and what lasts beyond time.
Conan the Destroyer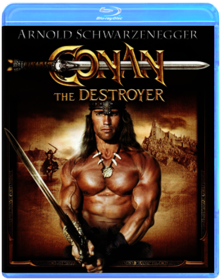 Richard Fleischer
The Mummy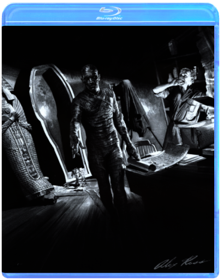 Karl Freund
Tale of Tales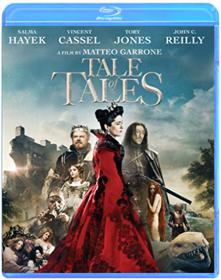 Matteo Garrone
Sea monsters, monarchs, ogres, and sorcerers collide in this epic film from the visionary director of Gomorrah.

Based on three spellbinding stories of magic and the macabre by 17th-century folklorist Giambattista Basile, Tale of Tales unleashes a barrage of mind-bogglingly gorgeous and fantastical imagery as it brings to life the misadventures of three kings.

In the kingdom of Longtrellis, the King (John C. Reilly) and his Queen (Salma Hayek) attempt to conceive a child through very unusual means. Meanwhile, in Highhills, the none-too-bright monarch (Toby Jones) marries his daughter off to a brutal ogre while developing a strange obsession with breeding a giant flea. At the same time, the sex-obsessed ruler of Strongcliff (Vincent Cassel) is in for a shock when the woman with whom he falls in love is not quite what she seems. Overflowing with surreal, dazzling surprises, this intoxicating cinematic spectacle is a delirious excursion into the dark heart of fairy tales.
Hard to Be a God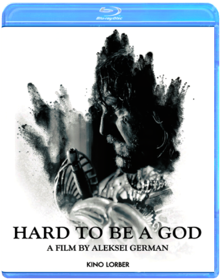 Aleksei German
When legendary Russian auteur Aleksei German died in 2013, he left behind this extraordinary final film, a phantasmagoric adaptation of the revered sci-fi novel by the Strugatsky brothers (authors of the source novel for Tarkovsky's Stalker). Hard to be a God began percolating in German's consciousness in the mid-1960s, and would actively consume him for the last 15 years of his life. He brought the film close enough to completion for his wife and son to apply the finishing touches immediately after his passing. Taking place on the planet Arkanar, which is in the midst of its own Middle Ages, the film focuses on Don Rumata (Leonid Yarmolnik), one of a group of Earth scientists who have been sent to Arkanar with the proviso that they must not interfere in the planet's political or historical development. Treated by the planet's natives as a kind of divinity,Don Rumata is both godlike and impotent in the face of its chaos and brutality.

Special Features: Behind-the-scenes documentary (44 min.), Booklet with Director's Statement by Aleksei German and essays by Alexey German Jr. and Aliza Ma, Introduction by co-screenwriter Svetlana Karmalita, Trailer
Alice in Wonderland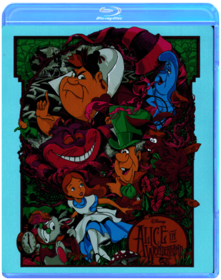 Clyde Geronimi, Wilfred Jackson, Hamilton Luske
Walt Disney's Beloved Masterpiece Makes Its Breathtaking Blu-ray Debut!

Experience the magic and majesty of Alice In Wonderland with the ultimate collector's dream. For the first time, Walt Disney's timeless classic bursts into brilliance in Blu-ray Hi Definition! Featuring Disney Enhanced Home Theater Mix, this remarkable digital restoration boasts pristine sound and unparalleled picture quality. Plus, fascinating bonus features including "Through The Keyhole: A Companion's Guide To Wonderland" and an exciting interactive game, "Painting The Roses Red", have been specifically designed for this landmark release.

Join Alice as she chases the White Rabbit and journeys into a topsy-turvy world that gets "curiouser and curiouser" as her fantastical adventures unfold. Meet the Mad Hatter, March Hare, Tweedledee & Tweedledum, the Cheshire Cat, the Queen of Hearts and more unforgettable characters, all set against a backdrop of awe-inspiring splendor.

Filled with spectacular songs and animation, this 2-disc 60th Anniversary celebration of Alice In Wonderland is more wondrous than you ever could have imagined!
The Adventures of Baron Munchausen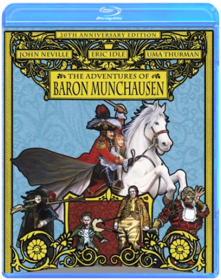 Terry Gilliam
Director Terry Gilliam (Brazil) and an all-star cast including John Neville, Eric Idle, Oliver Reed and Uma Thurman deliver this tale of the enchanting adventures of Baron von Munchausen on his journey to save a town from defeat. Being swallowed by a giant sea-monster, a trip to the moon, a dance with Venus and an escape from the Grim Reaper are only some of the improbable adventures.
Time Bandits
Terry Gilliam
A young boy named kevin escapes his gadget-obsessed parents to join a band of time-traveling dwarves. Armed with a map stolen from the supreme being, they plunder treasure from napoleon and agamemnon, but the evil genius is watching their every move.
Labyrinth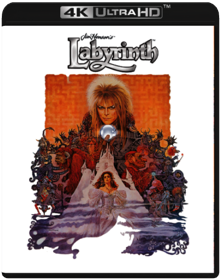 Jim Henson
George Lucas produced and Jim Henson directed this gothic fantasy which pits living and breathing actors Jennifer Connelly and David Bowie (who, along with Trevor Jones, provides the film's music) against a motley collection of Muppet monsters. The film centers upon teenage Sarah (Connelly), who lives in a fantasy world of myth and magic, evil spells, and wondrous enchantment. She is baby-sitting her little brother when she cavalierly wishes that goblins would take him away. She gets her wish, and a coterie of goblins abduct him. She then encounters Jareth (David Bowie), the ruler of a mystical world one step removed from reality. He tells Sarah that the only way to get her brother back is to find her way through a M.C. Escher-like labyrinth and find the castle at the center. As she makes her way through the maze, she faces a number of horrific challenges (like the Bog of Eternal Stench) before she finds her way to the gravity-defying castle, where her brother is being held by the evil goblins.
Willow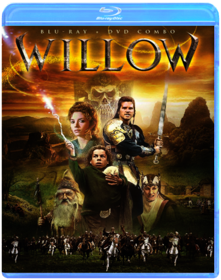 Ron Howard
Journey to the far corners of your imagination with Willow, for the first time ever on Blu-ray! Now fully digitally restored, this release features a dazzling array of extras, including new, never-before-seen exclusive content. From legendary filmmakers George Lucas and Ron Howard comes a timeless fantasy tale in which heroes comes in all sizes...and adventure is the greatest magic of all. When young Willow Ufgood (Warwick Davis) finds an abandoned baby girl, he learns she is destined to end the reign of the wicked Queen Bavmorda (Jean Marsh). In order to protect the child, Willow must team up with a rogue swordsman (Val Kilmer) and overcome the forces of darkness in the ultimate battle of good versus evil!
Fairy Tales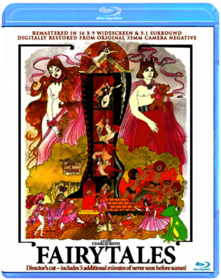 Harry Hurwitz
Lord of the Rings: Fellowship of the Ring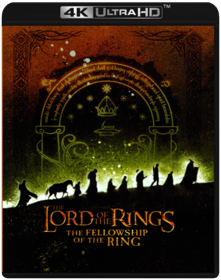 Peter Jackson
Quick Shipping !!! New And Sealed !!! This Disc WILL NOT play on standard US DVD player. A multi-region PAL/NTSC DVD player is request to view it in USA/Canada. Please Review Description.
Lord of the Rings: Fellowship of the Ring (Bonus)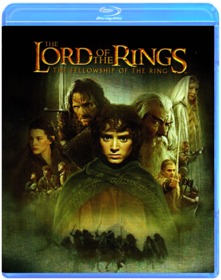 Peter Jackson
The Lord of the Rings: The Return of the King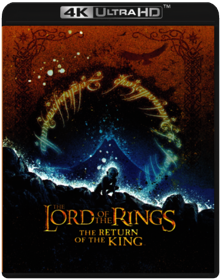 Peter Jackson
Lord of the Rings Extended Two Towers
The Lord of the Rings: The Return of the King (Bonus)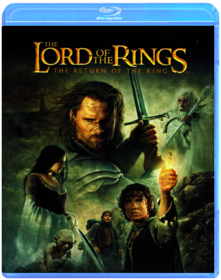 Peter Jackson
The Lord of the Rings: The Two Towers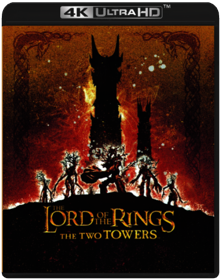 Peter Jackson
The Lord of the Rings: The Two Towers (Bonus)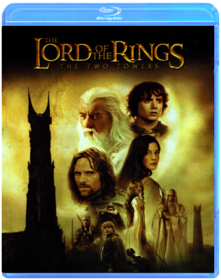 Peter Jackson
Gwendoline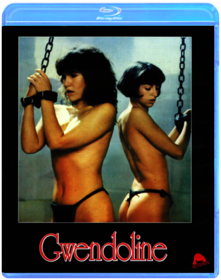 Just Jaeckin
BASED ON THE KINKY COMICS THAT SHOCKED THE WORLD - UNCUT, UNCENSORED & UNRATED FOR THE FIRST TIME EVER IN AMERICA!

Video vixen Tawny Kitaen made her movie debut as the virgin adventuress on a provocative odyssey to find her lost father. But even if she can endure the scorching torment of the desert and steamy hungers of the jungle, will she survive her final ordeal at the hands - and more - of the warrior women of Yik Yak?

Brent Huff and French sex kitten Zabou co-star in this erotic cult classic directed by Just Jaeckin (EMMANUELLE, THE STORY OF O), now fully restored from French vault materials and featuring scenes never-before-seen in America!
Valerie and Her Week of Wonders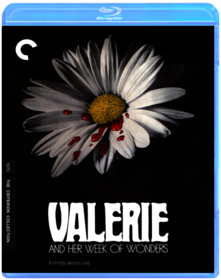 Jaromil Jire
The Holy Mountain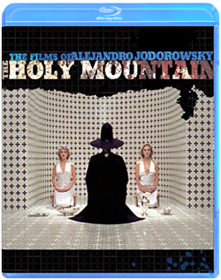 Alejandro Jodorowsky
The Alchemist (Alejandro Jodorowsky) assembles together a group of people from all walks of life to represent planets in the solar system. The occult adept s intention is to put the recruits though strange mystical rites and divest them of their worldly baggage before embarking on a trip to Lotus Island where they ascend The Holy Mountain to displace the immortal gods who secretly rule the universe. The big budget follow-up to Alejandro Jodorowsky's El Topo, The Holy Mountain premiered at the 1973 Cannes Film Festival, causing riots to break out in response to Jodorowsky s flood of sacrilegious imagery, existential symbolism and spiritual quest for entitlement pitting illusion against truth. Visually and viscerally, the film is a masterwork that benefitted greatly from a labor intensive 2K scan restoration, which enhanced The Holy Mountain's color palate from its initial release.
Warcraft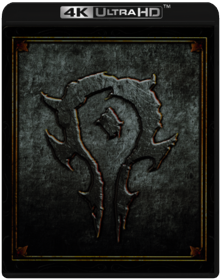 Duncan Jones
The peaceful realm of Azeroth stands on the brink of war as its civilization faces a fearsome race of invaders: orc warriors fleeing their dying home to colonize another. As a portal opens to connect the two worlds, one army faces destruction and the other faces extinction. From opposing sides, an unlikely set of heroes are set on a collision course that will decide the fate of their families, their people and their home. So begins a spectacular saga of power and sacrifice in which war has many faces, and everyone fights for something.
Being John Malkovich
Spike Jonze
Have you ever wanted to be someone else? Or, more specifically, have you ever wanted to crawl through a portal hidden in an anonymous office building and thereby enter the cerebral cortex of John Malkovich for fifteen minutes before being spat out on the side of the New Jersey Turnpike? Then director Spike Jonze (Adaptation) and writer Charlie Kaufman (Eternal Sunshine of the Spotless Mind) have the movie for you. Melancholy marionettes, office drudgery, a frizzy-haired Cameron Diaz (There's Something About Mary) but that's not all! Surrealism, possession, John Cusack (Say Anything), a domesticated primate, Freud, Catherine Keener (Capote), non sequiturs, and absolutely no romance! But wait: get your Being John Malkovich now and we'll throw in emasculation, slapstick, Abelard and Heloise, and extra Malkovich, Malkovich, Malkovich.
Constantine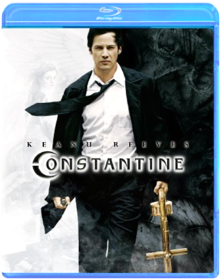 Francis Lawrence
Constantine (BD)
Frozen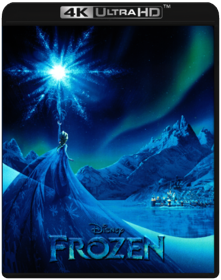 Jennifer Lee, Chris Buck
Fearless optimist Anna teams up with Kristoff in an epic journey, encountering Everest-like conditions, and a hilarious snowman named Olaf in a race to find Anna's sister Elsa, whose icy powers have trapped the kingdom in eternal winter.
Toys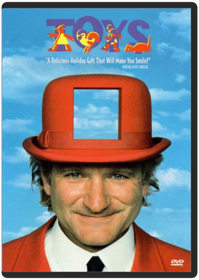 Barry Levinson
Enter a spectacular world of whimsy, fun and fantasy in this acclaimed visual extravaganza directed by Barry Levinson. Robin Williams stars as Leslie Zevo, a fun-loving adult who must save his late father's toy factory from his evil uncle (Michael Gambon), a war-loving general who builds weapons disguised as toys. Aided by his sister (Joan Cusack) and girlfriend (Robin Wright), Leslie sets out to thwart his uncle and restore joy and innocence to their special world.
Black Moon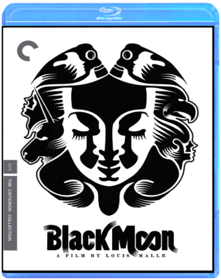 Louis Malle
Louis Malle (The Lovers, Au revoir les enfants) meets Lewis Carroll in this bizarre and bewitching trip down the rabbit hole. After skirting the horrors of an unidentified war being waged in an anonymous countryside, a beautiful young woman (Cathryn Harrison) takes refuge in a remote farmhouse, where she becomes embroiled in the surreal domestic odyssey of a mysterious family. Evocatively shot by cinematographer Sven Nykvist (Cries and Whispers, Fanny and Alexander), Black Moon is a Freudian tale of adolescent sexuality set in a postapocalyptic world of shifting identities and talking animals. It is one of Malle's most experimental films and a cinematic daydream like no other.
The Wild Boys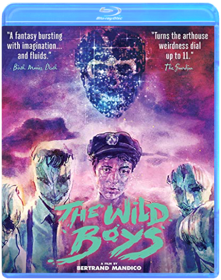 Bertrand Mandico
Altered Innocence Presents THE WILD BOYS - "A heady, sexually charged take on LORD OF THE FLIES…" - The Los Angeles Times

The debut feature from Bertrand Mandico tells the tale of five adolescent boys (all played by actresses) enamored by the arts, but drawn to crime and transgression. After a brutal crime committed by the group and aided by TREVOR - a deity of chaos they can't control - they're punished to board a boat with a captain hell-bent on taming their ferocious appetites. After arriving on a lush island with dangers and pleasures abound the boys start to transform in both mind and body. Shot in gorgeous 16mm and brimming with eroticism, genderfluidity, and humor, THE WILD BOYS will take you on journey you won't soon forget.

Special Features:

English and Spanish subtitles.
Behind the Scenes.
Deleted Scenes.
Foldout Poster Insert.
Reversible Artwork.
Original Theatrical Trailer.
Teaser Trailer.
Other Trailers.
Feels like a Guy Maddin production by way of early Todd Haynes, with an unabashed erotic streak. Katie Walsh, Los Angeles Times A… intoxicating miracle of a film: a weird, erotic coming-of-age fantasy adventure that probes dark, dank regions of the human psyche. Andrew Todd, Birth. Movies. Death. It's all a rush, thrilling and shocking and overwhelming, as THE WILD BOYS opens itself up to limitless possibilities under Mandico's vision. Ken Bakely, Film Pulse
Conan the Barbarian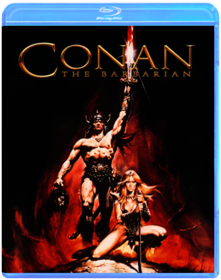 John Milius
Following his parents' savage murder, young Conan (Arnold Schwarzenegger) is captured by the cold-blooded Thulsa Doom (James Earl Jones) and spends the next fifteen years in agony, first chained to the Wheel of Pain and then enslaved as a Pit Fighter. Rather than allowing this brutal fate to conquer him, Conan builds an incomparable body and an indomitable spirit—both of which he needs when he suddenly finds himself a free man. Aided by his companions Subotai the Mongol (Gerry Lopez) and Valeria, Queen of Thieves (Sandahl Bergman), Conan sets out to solve the "riddle of steel," seize ultimate power and, finally, take revenge on the warlord who killed his family.
Ugetsu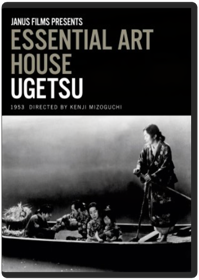 Kenji Mizoguchi
Having refined his craft in the silent era, Kenji Mizoguchi was an elder statesman of Japanese cinema fiercely revered by Akira Kurosawa and other younger directors by the time he made Ugetsu. And with this exquisite ghost story, a fatalistic wartime tragedy derived from stories by Akinari Ueda and Guy de Maupassant, he created a touchstone of his art, his long takes and sweeping camera guiding the viewer through a delirious narrative about two villagers whose pursuit of fame and fortune leads them far astray from their loyal wives. Moving between the terrestrial and the otherworldly, Ugetsu reveals essential truths about the ravages of war, the plight of women, and the pride of men.

TWO-DVD SPECIAL EDITION FEATURES
-New 4K digital restoration undertaken by The Film Foundation
-Audio commentary by filmmaker, critic, and festival programmer Tony Rayns
-Kenji Mizoguchi: The Life of a Film Director (1975), a 150-minute documentary by Kaneto Shindo
-Two Worlds Intertwined, a 2005 appreciation of Ugetsu by filmmaker Masahiro Shinoda
-Process and Production, a 2005 interview with Tokuzo Tanaka, first assistant director on Ugetsu
-Interview from 1992 with cinematographer Kazuo Miyagawa
-Trailers
-An essay by film critic Phillip Lopate
Enter the Void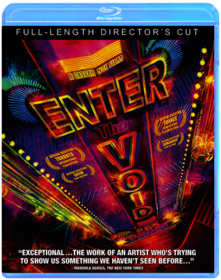 Gaspar Noé
Controversial and brilliant director Gasper Noe follows his worldwide sensation Irreversible with another triumph. Enter The Void is Noe s most assured and haunting film yet, a head trip a la Stanley Kubrick s 2001: A Space Odyssey and at the same time a piercing modern drama. Newcomer Nathaniel Brown and Paz de la Huerta (HBO s Boardwalk Empire) star as a brother and sister trapped in the hellish nighttime world of Tokyo where he deals drugs and she works as a stripper.
 
A crime gone bad leads to shocking violence and then moments of transcendence in which the movie plunges viewers into death and rebirth like no film has ever done before via mesmerizing camerawork (The New York Times) that make it a dazzling and brutal exercise in cinematic envelope-pushing (New York Post). Stunning audiences around the world, Enter The Void is a cinematic experience like no other.
Phantom of the Paradise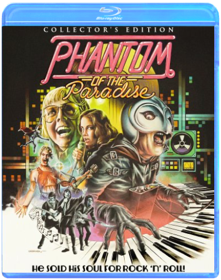 Brian De Palma
Phantom Of The Paradise is a ground-breaking cult film favorite from acclaimed writer/director Brian De Palma (Carrie, Dressed To Kill).

Paul Williams wrote the acclaimed score for this musical horror classic, and stars as an evil record tycoon haunted and taunted by the disfigured composer Winslow Leach (William Finley, Sisters) he once wronged. Cheered by the Los Angeles Times as a delightful, outrageous…visual triumph, and also starring Jessica Harper (Suspiria, Shock Treatment) and Gerrit Graham (Used Cars, Terrorvision), this hilarious send-up of the glam rock era is pure entertainment from beginning to end.
Pink Floyd: The Wall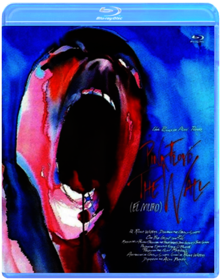 Alan Parker
In celebration of the 25th anniversary of the release of Alan Parker's masterpiece film version of Pink Floyd's groundbreaking prog rock album "The Wall", Columbia has released this special limited-edition DVD of the film. Packaged in a deluxe DVD digi-pak designed to look like "The Wall" with debossed brick work and a clear O-card, the release features a photo montage of film shots and a fold-out reproduction of the original film promo poster. Also includes the documentary "Other Side of the Wall" about the making-of and "Retrospective", an exclusive 45 minute retrospective documentary with interview of Roger Waters, Alan Parker, Gerald Scarfe, lots more. Loosely based on the life story of Syd Barrett, Pink Floyd's original front man (who was kicked out of the band for his bizarre and disturbing behavior only to go insane shortly thereafter), PINK FLOYD: THE WALL stars Bob Geldof as Pink, a mentally damaged man who has gone from a hopeful child artist to a burned-out rock star drifting away from reality. As Pink festers in his hotel room, elements of his abusive childhood come back to haunt him until he begins to descend into absolute madness. Director Alan Parker's intense and fully realized film interpretation of the English band's classic album THE WALL melds whimsical fantasy with dark Shakespearean drama. The film makes innovative use of sets, costumes, and special effects to create a unique surrealistic strangeness worthy of Luis Buñuel and Salvador Dali's UN CHIEN ANDALOU. Both disturbing and bedazzling, PINK FLOYD: THE WALL is a must-see film for any music lover.
Heavy Metal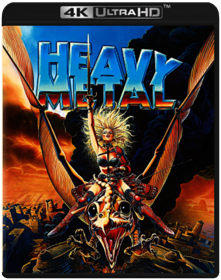 Gerald Potterton
Based on the fantastical illustrated magazine Heavy Metal, producer Ivan Reitman enlists the help of some of Hollywood's animation masters to create the otherworldly tale of a glowing green orb from outer space that spreads destruction throughout the galaxy. Only when encountered by its one true enemy, to whom it is inexplicably drawn, will goodness prevail throughout the universe. Richly and lavishly drawn, the vignettes of the orb's dark victories include the character voices of John Candy, Harold Ramis and a pounding soundtrack by Black Sabbath, Blue Oyster Cult, Cheap Trick, Devo, Donald Fagen, Don Felder, Grand Funk Railroad, Sammy Hagar, Journey, Nazareth, Stevie Nicks, Riggs, and Trust. Highly imaginative and full of surprising special effects, Heavy Metal set the standard for the alternative contemporary animation. An intoxicating experience not to be missed!
The Crow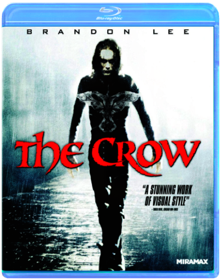 Alex Proyas
Eric draven and his fiancee are murdered by a ruthless gang. One year later; eric returns from his grave to avenge their deaths. Draven is endowed with supernatural powers bestowed upon him by the crow. Eric seeks revenge for his death and destroys the inner city's powerful crime lord and his band of thugs.
The Quay Brothers: Collected Short Films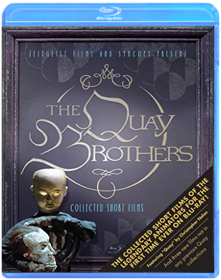 Stephen Quay, Timothy Quay, Christopher Nolan
Since the late 1970s, identical twins Stephen and Timothy Quay have been creating their unique blend of puppetry and stop-motion animation, and have, in the process, spawned an enormous cult following. The Quays display a passion for detail, a breathtaking command of color and texture, and an uncanny use of focus and camera movement that make their films unique and instantly recognizable. Best known for their classic 1986 film Street of Crocodiles which filmmaker Terry Gilliam selected as one of the ten best animated films of all time they are masters of miniaturization and on their tiny sets have created an unforgettable world, suggestive of a landscape of long-repressed childhood dreams.

This new Blu-ray collection of fifteen of the Quays films allows us to see their work in all its astonishing detail and ravaged beauty. The collection also includes a remarkable new short film by Christopher Nolan, a long-time fan of the Quays, as well as audio commentaries on six of the films and a 30-page booklet with an introduction by Nolan, an updated essay by film critic Michael Atkinson and an extensive Quay Brothers Dictionary.

All films are presented in the highest possible quality from film-to-digital transfers made under the personal supervision of the Quay Brothers.

Includes the films:

The Cabinet of Jan vankmajer (1984, 14 mins)
This Unnameable Little Broom (or The Epic of Gilgamesh) (1985, 11 mins)*
Street of Crocodiles (1986, 21 mins)*
Rehearsals for Extinct Anatomies (1988, 14 mins)
Stille Nacht I - Dramolet (1988, 1 min)*
The Comb (1990, 18 mins)
Anamoprhosis (1991, 14 mins)
Stille Nacht II (Are We Still Married?) (1992, 3 mins)*
Stille Nacht III (Tales from Vienna Woods) (1993, 4 mins)*
Stille Nacht IV (Can't Go Wrong Without You) (1994, 4 mins)
In Absentia (2000, 20 mins)*
The Phantom Museum (2003, 12 mins)
Maska (2010, 24 mins)**
Through the Weeping Glass (2011, 31 mins)**
Unmistaken Hands (2013, 26 mins)**
and
Quay a film by Christopher Nolan (2015, 8 mins)**

*Includes Quay Brothers Audio Commentary
**Not in the previously available Quay DVD collection

Total running time: 225 minutes.

Includes a 28-page booklet and special digipak packaging.
Darkman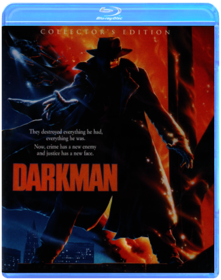 Sam Raimi
Liam Neeson (Taken) and Oscar winner Frances McDormand (Fargo) star in Darkman: the explosive, action-packed thriller from director Sam Raimi (The Spider-Man trilogy).

Dr. Peyton Westlake (Neeson) is on the verge of realizing a major breakthrough in the creation of synthetic skin when his laboratory is blown up by gangsters. Having been burned beyond recognition and forever altered by an experimental medical procedure, Westlake becomes known as Darkman, assuming alternate identities in his quest for revenge and a new life with his former love (McDormand).

Also Starring Colin Friels (Dark City), Larry Drake (Dr. Giggles), Danny Hicks (Evil Dead 2) and Nicholas Worth (Swamp Thing), Darkman is 'a frenetic funhouse ride that has you laughing and screaming at the same time' (The Washington Post)!
Robin Hood: Prince of Thieves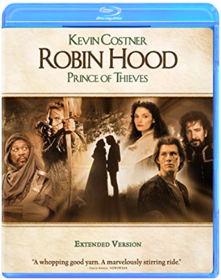 Kevin Reynolds
The Nightmare Before Christmas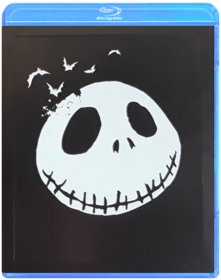 Henry Selick
This stop-motion animated fable was a big hit when it was released — not only at the box office, but critically. It was praised for its stunning originality and for the excellence of its execution. In addition, it was praised for being a completely absorbing fable that both grownups and children can enjoy, so long as the children are able to its handle scary bits (beginning perhaps at age seven or eight). In the story, Jack Skellington (voice of Chris Sarandon) is the Pumpkin King of Halloweentown, a realm of reality where the inhabitants make it their life's work to scare humans on Halloween. He's good at his work, and is very popular around town, but it all bores him. In a funk one day, he wanders into a wood where every tree is the doorway to realms serving one or another human holiday, and falls through the doorway into Christmas. There, he sees scenes of such glee and good will that he is overwhelmed. He returns to Halloweentown with the inspiration to persuade his fellow citizens to kidnap Santa and do Christmas in their own Halloweentown way — complete with snakes and shrunken heads. Despite strong arguments against this project by Jack's otherwise loyal girlfriend, Sally (voice of Catherine O'Hara), Santa (voice of Edward Ivory) is duly captured, and the townspeople prepare a very special Christmas for everyone. Jack is excited about the new plan, and at first doesn't notice that Sally isn't around much anymore. Meanwhile, Oogie Boogie (voice of Ken Page), a sinister opponent of Jack's, has re-kidnapped Santa and has captured Sally as well. Since Sally is the true love of Jack's life and (he eventually realizes) the only one who can be relied upon to tell him the truth in every circumstance, a confrontation with Oogie Boogie becomes inevitable. In addition to being a monumental work of animation (it took over 120 animators and many more technicians more than two years to film it), this show features ten very appropriate musical numbers by composer Danny El
The Rocky Horror Picture Show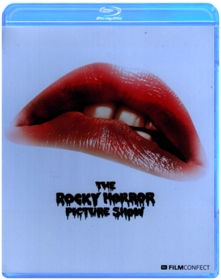 Jim Sharman
Fasten your garter belt and come up to the lab and see what's on the slab! It's The Rocky Horror Picture Show Special Edition, a screamingly funny, sinfully twisted salute to sci-fi, horror, B-movies and rock music, all rolled into one deliciously decadent morsel. And now there's even more to make you shiver with antici...pation: two additional musical numbers, "Once In A While" and "Superheroes", never seen theatrically or available on video! The madcap, musical mayhem begins when rain-soaked Brad and Janet take refuge in the castle of Dr. Frank-N-Furter, a transvestite mad scientist from outer space who is about to unveil his greatest creation - and have a bit of fun with his reluctant guests! Join Tim Curry, Barry Bostwick, Susan Sarandon and rock star Meat Loaf in the most popular cult classic of all time.
Dumbo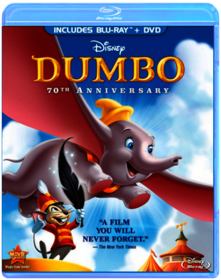 Ben Sharpsteen
For the first time ever, in celebration of this landmark film's 70th anniversary, experience the daring adventures of the world's only flying elephant with a dazzling all-new digital restoration and brilliant Disney enhanced high definition theatre mix sound. The inspirational tale of Dumbo, the courageous baby elephant who uses his sensational ears to soar to fame with the help of his clever best friend Timothy Q. Mouse, will thrill and delight audiences of all ages. And now, the award-winning music and empowering messages about friendship and belief in yourself reach new heights in this must-have Blu-ray high-definition presentation of Walt Disney s animated classic Dumbo!
The Fall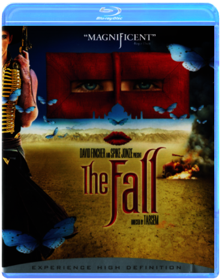 Tarsem Singh
From the director of The Cell comes a visually stunning epic fantasy about a bedridden man who entertains a curious little girl by telling her a fantastical story of exotic heroes and far off places which reflects his state of mind. The central story takes place in a remote 1920's hospital where a small girl named Alexandria (Catinca Untaru) is recovering from a severe looking shoulder injury incurred in a fall while trying to pick oranges. One day she happens to meet Roy (Lee Pace) - a stunt or "gag" man for the "flickers" or moving pictures- who seems to have injured himself out of a future in a particularly reckless stunt, even for those times. He is a clearly unhappy man who- through his own carelessness- unwittingly leads Alexandria to believe that he intends to entertain her with a lavish, epic story of exotic heroes and far off places. As the stuntman's health reaches to the point of peril - so does the story he is telling her...with potentially fatal consequences.
300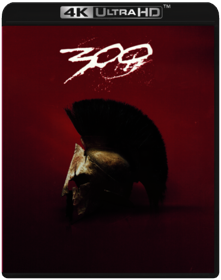 Zack Snyder
The epic graphic novel by Frank Miller (Sin City) assaults the screen with the blood, thunder and awe of its ferocious visual style faithfully recreated in an intense blend of live-action and CGI animation. Retelling the ancient Battle of Thermopylae, it depicts the titanic clash in which King Leonidas (Gerard Butler) and 300 Spartans fought to the death against Xerxes (Rodrigo Santoro) and his massive Persian army. Experience history at swordpoint. And moviemaking with a cutting edge.
Sex in the Comics
Anthony Spinelli
Willy Wonka & the Chocolate Factory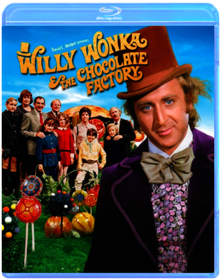 Mel Stuart
Willy Wonka & The Chocolate Factory (BD)
Alice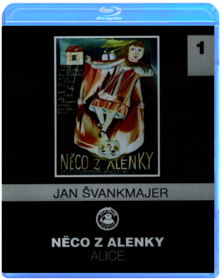 Jan Švankmajer
When Alice follows the White Rabbit into Wonderland, so begins this dream expedition into the astonishing landscape of childhood, through many dangerous adventures, and ultimately to Alice's trial before the King and Queen of Hearts.

Czech animator Jan Svankmajer has created a masterpiece of cinema, a strikingly original interpretation of Lewis Carroll's classic tale. Svankmajer's Alice remains true to the absurdity of Carroll's original, but bears the stamp of his own distinctive style and obsessions. Combining techniques of animation and live action, he gives a new and fascinating dimension to the timeless tale of childhood fantasies.
Faust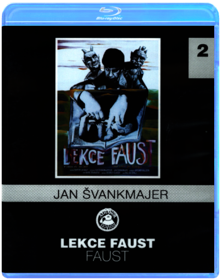 Jan Švankmajer
Directed by Jan Svankmajer. Starring Vladimir Kudla, Petr Cepek, Andrew Sachs.
Little Otik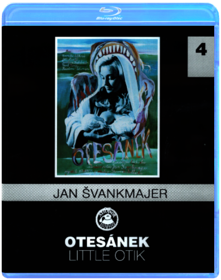 Jan Švankmajer
Surrealist master Jan Svankmajer (FAUST, ALICE) brings a famous Czech legend eerily to life in the darkly hilarious cautionary tale of LITTLE OTIK. An ordinary couple, Karel and Bozena, are unable to conceive a child. When Karel digs up a tree root and whittles something vaguely resembling a human baby, Bozena's maternal longings transform the stump into a living creature with a (literally) monstrous appetite that can't be met with baby formula. Svankmajer brilliantly mixes his wicked humor with his subversive politics and love of mythology into a stunning live-action fable for our times. This Edition also features Svankmajer's surrealist THE FLAT
Surviving Life (Theory and Practice)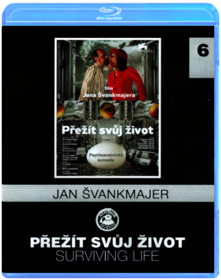 Jan Švankmajer
United Kingdom released, PAL/Region 2 DVD: it WILL NOT play on standard US DVD player. You need multi-region PAL/NTSC DVD player to view it in USA/Canada: LANGUAGES: Czech ( Dolby Digital 5.1 ), English ( Subtitles ), French ( Subtitles ), German ( Subtitles ), Italian ( Subtitles ), Spanish ( Subtitles ), SPECIAL FEATURES: Behind the scenes, Documentary, Interactive Menu, Scene Access, SYNOPSIS: Eugene (Václav Helsus) leads a double life - one real, the other in his dreams. In real life he has a wife called Milada (Zuzana Kronerová); in his dreams he has a young girlfriend called Eugenia (Klára Issová). Sensing that these dreams have some deeper meaning, he goes to see a psychoanalyst, Dr. Holubova, who interprets them for him, with the help of some argumentative psychoanalytical griping from the animated heads of Freud and Jung. As we gradually piecing together Eugene's life story, his dream-world love affair with Eugenia is thwarted by the appearance of other characters, including her little boy Peter, her extortionist ex-husband, and a filthy old woman who keeps warning him not to harm her. Soon after, we discover she is expecting Eugene's child - to the dismay of Dr. Holubova, who believes Eugenia is in fact his anima. And getting your anima pregnant is worse than incest... ...Surviving Life ( Prezít svuj zivot (Theory and Practice) ) ( Savaivingu raifu -Yume wa daini no jinsei (Sein Leben überleben) )
Crimson Peak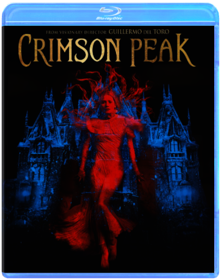 Guillermo del Toro
When her heart is stolen by a seductive stranger, a young woman is swept away to a house atop a mountain of blood-red clay— a place filled with secrets that will haunt her forever. Between desire and darkness, between mystery and madness, lies the truth behind Crimson Peak. From the imagination of director Guillermo del Toro (Pan's Labyrinth) comes a gothic romance masterpiece starring Tom Hiddleston, Jessica Chastain, Mia Wasikowska and Charlie Hunnam.
Hellboy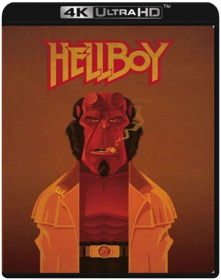 Guillermo del Toro
From visionary writer/director Guillermo del Toro (director of Blade II, The Devil's Backbone) comes Hellboy, a supernatural action adventure based on Mike Mignola's popular Dark Horse Comics series of the same name. Born in the flames of hell and brought to Earth as an infant to perpetrate evil, Hellboy (Ron Perlman) was rescued from sinister forces by the benevolent Dr. Broom (John Hurt), who raised him to be a hero. In Dr. Broom's secret Bureau of Paranormal Research and Defense, Hellboy creates an unlikely family consisting of the telepathic "Mer-Man" Abe Sapien (Doug Jones) and Liz Sherman (Selma Blair), the woman he loves who can control fire. Hidden from the very society that theyprotect, they stand as the key line of defense against an evil madman who seeks to reclaim Hellboy to the dark side and use his powers to destroy mankind.
Hellboy 2 - The Golden Army
Guillermo del Toro
Pan's Labyrinth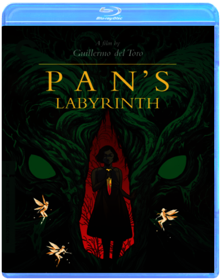 Guillermo del Toro
Amidst a civil war, armed with only her imagination, young Ofelia discovers a mysterious labyrinth and meets a faun who sets her on a path to saving herself and her ailing mother.
The Shape of Water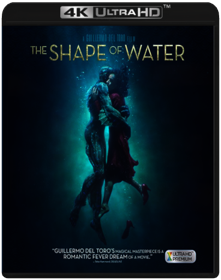 Guillermo del Toro
Alice in Wonderland: An X-Rated Musical Fantasy
Bud Townsend
This Top grossing independent film is now available on DVD. "Alice In Wonderland" The first adult musical, has broken new ground. Playboy covergirl Kristine DeBell, Considered by many to be the most beautiful girl in the world,can now be seen cavorting erotically with all the Lewis Carrol Characters. There has never been an erotic film that can come close to the production value of "Alice In Wonderland". It is a milestone in cinematic history, and is most certainly a true collectors item.
Barbarella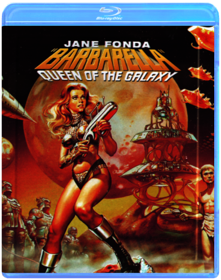 Roger Vadim
Sexy Barbarella roams 41st-century space with her blind guardian angel, Pygar.
The Fabulous Baron Munchausen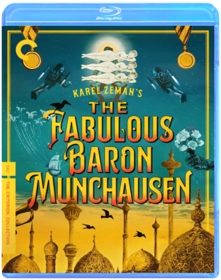 Karel Zeman
Invention for Destruction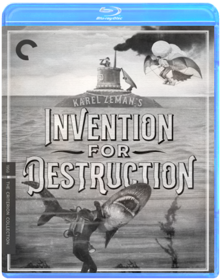 Karel Zeman
Journey to the Beginning of Time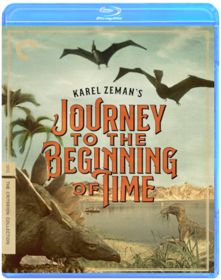 Karel Zeman
Three Fantastic Journeys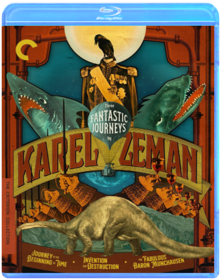 Karel Zeman
Often described as the 'Czech Méliès', visionary filmmaker Karel Zeman is treasured by generations of filmmakers worldwide, from Jan Švankmajer to Tim Burton, the Quay Brothers to Terry Gilliam, Steven Spielberg, George Lucas and Wes Anderson. His ground-breaking innovations in the use of live-action and animation mark him as one of the great masters of 20th Century fantasy cinema, ranking alongside his more celebrated Western counterparts Willis O'Brien and Ray Harryhausen. The Fabulous Baron Munchausen is perhaps Zeman's most beloved achievement.

Zeman's wildly inventive and comic take on the surreal adventures of the bragging Baron explodes on to the screen in a riot of colour, visual wit and poetic verve. A celebration of human imagination, The Fabulous Baron Munchausen has become widely recognised as a classic - a timeless work that continues to astonish.

Blu-ray Special Features:
• HD presentation from the new 4K restoration of the film.
• Film Adventurer Karel Zeman (2015, 102 mins): feature length documentary on the life, work and influence of Karel Zeman with contributions from Terry Gilliam, Tim Burton, Koji Yamamura and others
• Baron Munchausen: Facts and Fibs (2017, 36 mins): a new and exclusive filmed appreciation by the writer, editor and film historian Michael Brooke
• The Birth of a Film Legend
• Karel Zeman and the World
• Why Zeman Made the Film
• The Cast
• Zeman's Special Effects Techniques
• Karel Zeman, the Legend Continues
• Trailer
• Museum Karel Zeman promo
• 16-page booklet featuring a new essay on the film by journalist and critic Graham Williamson.
• New and improved English subtitle translation.
• Original Czech soundtrack in Dual Mono 24-bit LPCM audio