The Lodger: A Story of the London Fog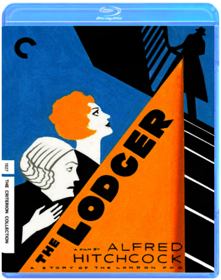 Alfred Hitchcock
With his third feature film, The Lodger: A Story of the London Fog, Alfred Hitchcock took a major step toward greatness and made what he would come to consider his true directorial debut. This haunting silent thriller tells the tale of a mysterious young man (matinee idol Ivor Novello) who takes up residence at a London boardinghouse, just as a killer who preys on blonde women, known as the Avenger, descends upon the city. The film is animated by the palpable energy of a young stylist at play, decisively establishing the director s formal and thematic obsessions. In this edition, The Lodger is accompanied by Downhill, another 1927 silent exploration of Hitchcock s wrong man trope, also headlined by Novello making for a double feature that reveals the great master of the macabre as he was just coming into his own.

BLU-RAY SPECIAL EDITION FEATURES
-2K digital restoration, with a new score by composer Neil Brand, performed by the Orchestra of Saint Paul s
-Downhill, director Alfred Hitchcock s 1927 feature film starring Ivor Novello, in a 2K digital restoration with a new piano score by Brand
-New interview with film scholar William Rothman on Hitchcock s visual signatures
-New video essay by art historian Steven Jacobs about Hitchcock s use of architecture
-Excerpts from audio interviews with Hitchcock by filmmakers François Truffaut (1962) and Peter Bogdanovich (1963)
-Radio adaptation of The Lodger from 1940, directed by Hitchcock
-New interview with Brand on composing for silent film
-PLUS: Essays on The Lodger and Downhill by critic Philip Kemp
The Man Who Knew Too Much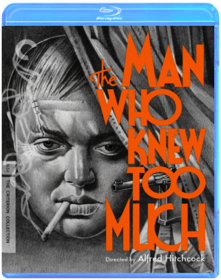 Alfred Hitchcock
An ordinary British couple vacationing in Switzerland suddenly find themselves embroiled in a case of international intrigue when their daughter is kidnapped by spies plotting a political assassination. This fleet and gripping early thriller from the Master of Suspense, Alfred Hitchcock, was the first film the director made after signing to the Gaumont-British Picture Corporation. Besides affirming Hitchcock's brilliance, it gave the brilliant Peter Lorre (M) his first English-speaking role, as a slithery villain. With its tension and gallows humor, it's pure Hitchcock, and it set the tone for films like The 39 Steps and The Lady Vanishes.
The 39 Steps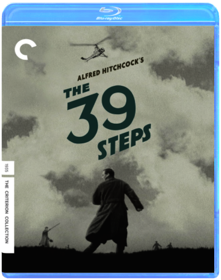 Alfred Hitchcock
The 39 Steps is a heart-racing spy story by Alfred Hitchcock (Psycho), following Richard Hannay (Oscar winner Robert Donat of Goodbye, Mr. Chips), who stumbles into a conspiracy that thrusts him into a hectic chase across the Scottish moors—a chase in which he is both the pursuer and the pursued—as well as into an expected romance with the cool Pamela (Madeline Carroll). Adapted from a novel by John Buchan, this classic wrong-man thriller from the Master of Suspense anticipates the director's most famous works (especially North by Northwest), and remains one of his cleverest and most entertaining films.
The 39 Steps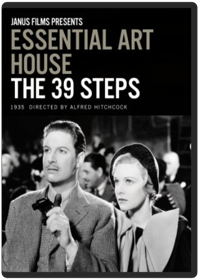 Alfred Hitchcock
The best known of Hitchcock's British films, this civilized thriller follows the escapades of Richard Hannay (Robert Donat), who stumbles into the midst of a conspiracy that involves him in a hectic chase across the Scottish moors—a chase in which he is both the pursuer and the pursued. This classic Hitchcock "wrong man" thriller includes stops in John Laurie's crofter's cottage, a political meeting where Hannay improvises a speech without knowing who or what he's supporting, and a period when he's handcuffed to the resentful heroine (Madeleine Carroll). Adapted from John Buchan's novel, "The 39 Steps" encapsulates themes that set the stage for Hitchcock's biggest American thrillers and remains a standout amongst his early works.
The Lady Vanishes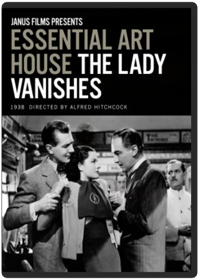 Alfred Hitchcock
In Alfred Hitchcock's most quick-witted and devilish comic thriller, the beautiful Margaret Lockwood (Night Train to Munich), traveling across Europe by train, meets a charming spinster (Dame May Whitty, Suspicion), who then seems to disappear into thin air. The younger woman turns investigator and finds herself drawn into a complex web of mystery and high adventure. Also starring Michael Redgrave (The Browning Version), The Lady Vanishes remains one of the great filmmaker's purest delights.
The Lady Vanishes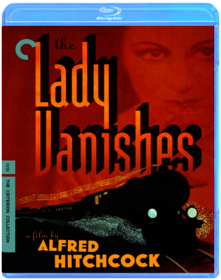 Alfred Hitchcock
Foreign Correspondent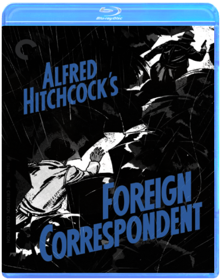 Alfred Hitchcock
A New York crime reporter exposes a Nazi spy ring fronted by a peace organization. Directed by Alfred Hitchcock.
Rebecca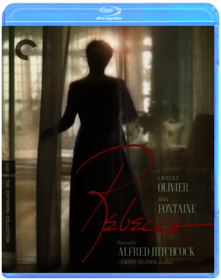 Alfred Hitchcock
Romance becomes psychodrama in Alfred Hitchcock s elegantly crafted Rebecca, his first foray into Hollywood filmmaking. A dreamlike adaptation of Daphne du Maurier's 1938 novel, the film stars the enchanting Joan Fontaine as a young woman who believes she has found her heart's desire when she marries the dashing aristocratic widower Maxim de Winter (played with cunning vulnerability by Laurence Olivier). But upon moving to Manderley her groom s baroque ancestral mansion she soon learns that his deceased wife haunts not only the home but the temperamental, brooding Maxim as well. The start of Hitchcock's legendary collaboration with producer David O. Selznick, this elegiac gothic vision, captured in stunning black and white by George Barnes, took home the Academy Awards for best picture and best cinematography.

TWO-BLU-RAY SPECIAL EDITION FEATURES
- New 4K digital restoration, with uncompressed monaural soundtrack
- Audio commentary from 1990 featuring film scholar Leonard J. Leff
- Isolated music and effects track
- New conversation between film critic and author Molly Haskell and scholar Patricia White
- New interview with special effects historian Craig Barron on the visual effects in Rebecca
- Documentary from 2007 on the making of Rebecca
- Screen, hair, makeup, and costume tests including actors Joan Fontaine, Anne Baxter,
Vivien Leigh, Margaret Sullavan, and Loretta Young
- Casting gallery annotated by director Alfred Hitchcock and producer David O. Selznick
- Television interviews with Hitchcock and Fontaine from 1973 and 1980
- Audio interviews from 1986 with actor Judith Anderson and Fontaine
- Three radio adaptations of Rebecca, from 1938, 1941, and 1950, including Orson Welles s version for the Mercury Theatre
- Theatrical rerelease trailer
- PLUS: An essay by critic and Selznick biographer David Thomson and selected production correspondence, including letters between Hitchcock and Selznick
Alfred Hitchcock: The Masterpiece Collection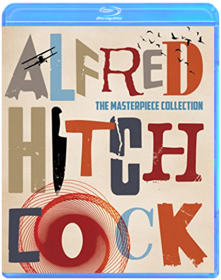 Alfred Hitchcock
Universally recognized as the Master of Suspense, the legendary Alfred Hitchcock directed some of cinema's most thrilling and unforgettable classics. Alfred Hitchcock: The Masterpiece Collection features 15 iconic films from the acclaimed director's illustrious career including Psycho, The Birds, Rear Window, Vertigo, North by Northwest and many more. Starring Hollywood favorites such as James Stewart, Cary Grant, Grace Kelly, Paul Newman, Janet Leigh, Anthony Perkins, Tippi Hedren, Sean Connery and Kim Novak, this definitive collection showcases a true cinematic master at his best. Featuring over 15 hours of insightful bonus features plus an exclusive collectible book, each film has been digitally restored from high resolution film elements for the ultimate Hitchcock experience.
Spellbound
Alfred Hitchcock
Strangers on a Train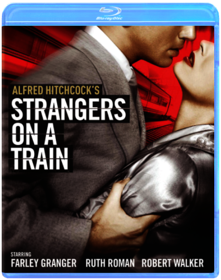 Alfred Hitchcock
Hitchcock/Truffaut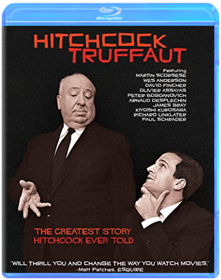 Kent Jones
In 1962 Hitchcock and Truffaut locked themselves away in Hollywood for a week to excavate the secrets behind the mise-en-scène in cinema. Based on the original recordings of this meeting—used to produce the mythical book, Hitchcock/Truffaut—this film illustrates the greatest cinema lesson of all time and plummets us into the world of the creator of Psycho, The Birds, and Vertigo. Hitchcock's incredibly modern art is elucidated and explained by today's leading filmmakers: Martin Scorsese, David Fincher, Arnaud Desplechin, Kiyoshi Kurosawa, Wes Anderson, James Gray, Olivier Assayas, Richard Linklater, Peter Bogdanovich and Paul Schrader.