M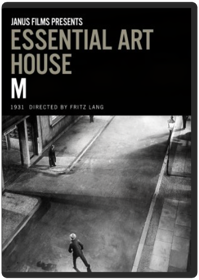 Fritz Lang
A simple, haunting musical phrase whistled offscreen tells us that a young girl will be killed. "Who is the Murderer?" pleads a nearby placard as serial killer Hans Beckert, played by Peter Lorre (Casablanca, The Maltese Falcon), closes in on little Elsie Beckmann. In his harrowing masterwork M, Fritz Lang (Metropolis, The Testament of Dr. Mabuse) merges trenchant social commentary with chilling suspense, creating a panorama of private madness and public hysteria that to this day remains the blueprint for the psychological thriller.
M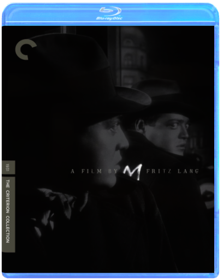 Fritz Lang
The Man Who Knew Too Much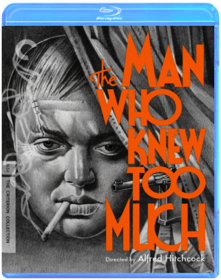 Alfred Hitchcock
An ordinary British couple vacationing in Switzerland suddenly find themselves embroiled in a case of international intrigue when their daughter is kidnapped by spies plotting a political assassination. This fleet and gripping early thriller from the Master of Suspense, Alfred Hitchcock, was the first film the director made after signing to the Gaumont-British Picture Corporation. Besides affirming Hitchcock's brilliance, it gave the brilliant Peter Lorre (M) his first English-speaking role, as a slithery villain. With its tension and gallows humor, it's pure Hitchcock, and it set the tone for films like The 39 Steps and The Lady Vanishes.
The 39 Steps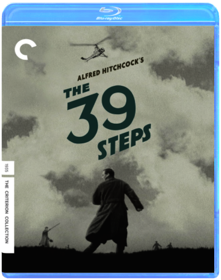 Alfred Hitchcock
The 39 Steps is a heart-racing spy story by Alfred Hitchcock (Psycho), following Richard Hannay (Oscar winner Robert Donat of Goodbye, Mr. Chips), who stumbles into a conspiracy that thrusts him into a hectic chase across the Scottish moors—a chase in which he is both the pursuer and the pursued—as well as into an expected romance with the cool Pamela (Madeline Carroll). Adapted from a novel by John Buchan, this classic wrong-man thriller from the Master of Suspense anticipates the director's most famous works (especially North by Northwest), and remains one of his cleverest and most entertaining films.
The 39 Steps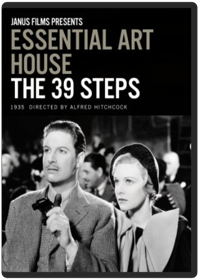 Alfred Hitchcock
The best known of Hitchcock's British films, this civilized thriller follows the escapades of Richard Hannay (Robert Donat), who stumbles into the midst of a conspiracy that involves him in a hectic chase across the Scottish moors—a chase in which he is both the pursuer and the pursued. This classic Hitchcock "wrong man" thriller includes stops in John Laurie's crofter's cottage, a political meeting where Hannay improvises a speech without knowing who or what he's supporting, and a period when he's handcuffed to the resentful heroine (Madeleine Carroll). Adapted from John Buchan's novel, "The 39 Steps" encapsulates themes that set the stage for Hitchcock's biggest American thrillers and remains a standout amongst his early works.
The Lady Vanishes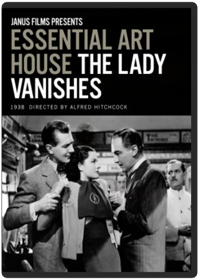 Alfred Hitchcock
In Alfred Hitchcock's most quick-witted and devilish comic thriller, the beautiful Margaret Lockwood (Night Train to Munich), traveling across Europe by train, meets a charming spinster (Dame May Whitty, Suspicion), who then seems to disappear into thin air. The younger woman turns investigator and finds herself drawn into a complex web of mystery and high adventure. Also starring Michael Redgrave (The Browning Version), The Lady Vanishes remains one of the great filmmaker's purest delights.
The Lady Vanishes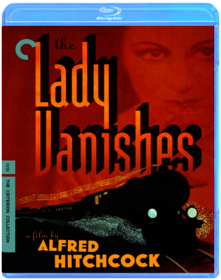 Alfred Hitchcock
Foreign Correspondent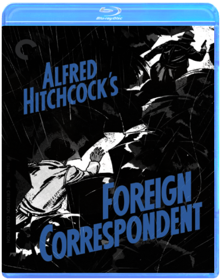 Alfred Hitchcock
A New York crime reporter exposes a Nazi spy ring fronted by a peace organization. Directed by Alfred Hitchcock.
The Maltese Falcon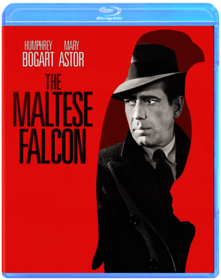 John Huston
A gallery of high-living lowlifes will stop at nothing to get their sweaty hands on a jewel-encrusted falcon. Detective Sam Spade (Humphrey Bogart) wants to find out why—and who'll take the fall for his partner's murder. An all-star cast (including Sydney Greenstreet, Mary Astor, Peter Lorre and Elisha Cook Jr.) joins Bogart in this crackling mystery masterwork written for the screen (from Dashiell Hammett's novel) and directed by John Huston. This nominee for 3 Academy Awards00Best Picture, Supporting Actor (Greenstreet) and Screenplay (Huston)—catapulted Bogart to stardom and launched Huston's directorial career. All with a bird and a bang!
The Third Man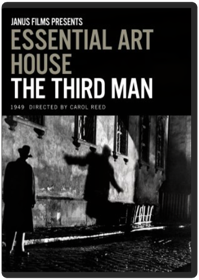 Carol Reed
Cynical pulp novelist Holly Martins arrives in shadowy Vienna to investigate the mysterious death of his old friend, black-market opportunist Harry Lime, and thus begins an ever-thickening web of love, deception, and murder that adds up to one of cinema's most immortal treats, as well as one of its trickiest. Thanks to brilliant performances by Joseph Cotten, Alida Valli, and Orson Welles; Anton Karas's timeless, evocative zither score; Graham Greene's razor-sharp dialogue; and Robert Krasker's haunting deep focus shots, off-kilter angles, and dramatic use of light and shadow, The Third Man, directed by the inimitable Carol Reed, only grows in stature as the years pass.
The Third Man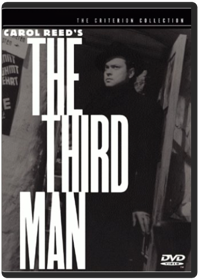 Carol Reed
Orson Welles stars as Harry Lime, and Joseph Cotten plays his childhood friend, Holly Martins, in this all-time classic thriller scripted by Graham Greene and directed by Carol Reed. Martins searches for Lime through the seedy underworld of postwar Vienna and gets caught up in a web of love, deception, racketeering, and murder. The Third Man's stunning cinematography, twisting plot, and unforgettable zither score are immortalized in Criterion's pristine special edition, following the 50th Anniversary theatrical re-release.
Strangers on a Train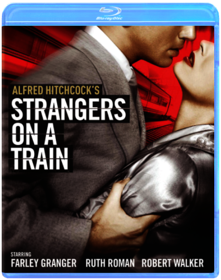 Alfred Hitchcock
The Wages of Fear
Henri-Georges Clouzot
In the squalid, impoverished South American town of Las Piedras, desperate men and women from all over the world scrape out a living and dream of escape, under the watchful eye of the ruling Southern Oil Company. When a well explodes 300 miles away, the American company conscripts four of these unfortunates to drive trucks loaded with volatile nitroglycerin through treacherous mountains, a suicide mission that is their only way out.
The Wages of Fear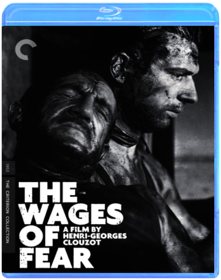 Henri-Georges Clouzot
In a squalid South American oil town, four desperate men sign on for a suicide mission to drive trucks loaded with nitroglycerin over a treacherous mountain route. As they ferry their expensive cargo to a faraway oil fire, each bump and jolt tests their courage, their friendship, and their nerves. The Wages of Fear (Le salaire de la peur) is one of the greatest thrillers ever committed to celluloid, a white-knuckle ride from France s legendary master of suspense Henri Georges-Clouzot.

BLU-RAY SPECIAL EDITION FEATURES:
Restored high-definition digital transfer with uncompressed monaural soundtrack
Video interviews with assistant director Michel Romanoff and Henri-Georges Clouzot biographer Marc Godin
Interview with Yves Montand from 1988
Henri-Georges Clouzot: The Enlightened Tyrant, a 2004 documentary on the director s career
Censored, an analysis of cuts made to the film for its 1955 U.S. release
PLUS: An booklet featuring an essay by novelist Dennis Lehane
The Killing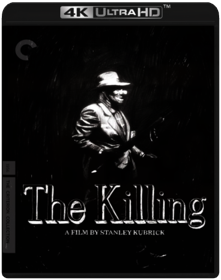 Stanley Kubrick
Stanley Kubrick's account of an ambitious racetrack robbery is one of Hollywood's tautest, twistiest noirs. Aided by a radically time-shuffling narrative, razor-sharp dialogue from pulp novelist Jim Thompson, and a phenomenal cast of character actors, including Sterling Hayden (Dr. Strangelove), Coleen Gray (Red River), Timothy Carey (Paths of Glory), and Elisha Cook Jr. (The Maltese Falcon), The Killing is both a jaunty thriller and a cold-blooded punch to the gut. And with its precise tracking shots and gratifying sense of irony, it's Kubrick to the core.
Last Year at Marienbad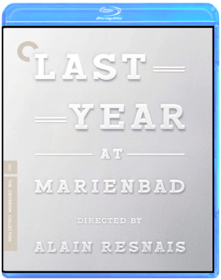 Alain Resnais
Not just a defining work of the French New Wave but one of the great, lasting mysteries of modern art, Alain Resnais' epochal visual poem has been puzzling appreciative viewers for decades. A surreal fever dream, or perhaps a nightmare, Last Year at Marienbad (L'année dernière à Marienbad), written by the radical master of the New Novel, Alain Robbe-Grillet, gorgeously fuses the past with the present in telling its ambiguous tale of a man and a woman (Giorgio Albertazzi and Delphine Seyrig) who may or may not have met a year ago, perhaps at the very same cathedral-like, mirror-bedecked château they now find themselves wandering. Unforgettable in both its confounding details (gilded ceilings, diabolical parlor games, a loaded gun) and haunting scope, Resnais' investigation into the nature of memory is disturbing, romantic, and maybe even a ghost story.

DIRECTOR-APPROVED SPECIAL EDITION FEATURES: • New, restored high-definition digital transfer, supervised and approved by director Alain Resnais, with an uncompressed monaural soundtrack • New audio interview with Resnais • New documentary on the making of Last Year at Marienbad, featuring interviews with many of Resnais' collaborators • New video interview with film scholar Ginette Vincendeau on the history of the film and its many mysteries • Two short documentaries by Resnais: Toute la mémoire du monde (1956) and Le chant du styrène (1958) • Theatrical trailer • Optional original, unrestored French soundtrack • New and improved subtitle translation • PLUS: A booklet featuring essays by critic Mark Polizzotti and film scholar François Thomas, and Alain Robbe-Grillet's introduction to the published screenplay and comments on the film

Stills from Last Year at Marienbad (Click for larger image)
The Manchurian Candidate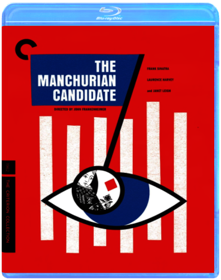 John Frankenheimer
Sinatra, a brain-washed, former POW from the Korean War, suspects that a fellow solder, hailed as a hero, is actually something else. Harvey is the "hero" who has been trained as an assassin, and a Queen of Hearts is the key to his personality.
Lord of the Flies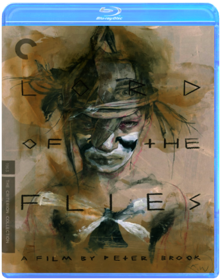 Peter Brook
In the hands of the renowned experimental theater director Peter Brook, William Golding's legendary novel on the primitivism lurking beneath civilization becomes a film as raw and ragged as the lost boys at its center. Taking an innovative documentary-like approach, Brook shot LORD OF THE FLIES with an off-the-cuff naturalism, seeming to record a spontaneous eruption of its characters' ids. The result is a rattling masterpiece, as provocative as its source material.
Shock Corridor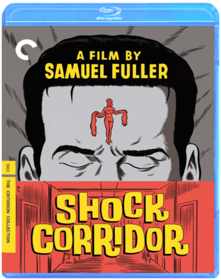 Samuel Fuller
In Shock Corridor, the great American writer-director-producer Samuel Fuller (The Naked Kiss, The Big Red One) masterfully charts the uneasy terrain between sanity and dementia. Seeking a Pulitzer Prize, reporter Johnny Barrett (Peter Breck) has himself committed to a mental hospital to investigate a murder. As he closes in on the killer, madness closes in on him. Constance Towers (The Naked Kiss) costars as Johnny's coolheaded stripper girlfriend. With its startling commentary on race in sixties America and daring photography by Stanley Cortez (The Night of the Hunter), Shock Corridor is now recognized for its far-reaching influence.
The Naked Kiss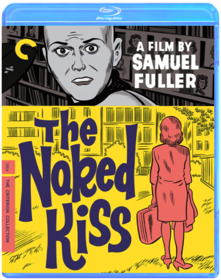 Samuel Fuller
The setup is pure pulp: A former prostitute (a crackerjack Constance Towers) relocates to a buttoned-down suburb, determined to fit in with mainstream society. But in the strange, hallucinatory territory of writer-director-producer Samuel Fuller (Shock Corridor, The Big Red One), perverse secrets inevitably simmer beneath a seemingly wholesome surface. Featuring radical visual touches, full-throttle performances, brilliant cinematography by Stanley Cortez (The Night of the Hunter), and one bizarrely beautiful musical number, The Naked Kiss is among Fuller's greatest, boldest entertainments.
The Spy Who Came in from the Cold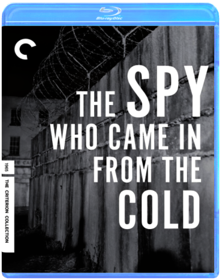 Martin Ritt
The acclaimed, best-selling novel by John le Carré (The Tailor of Panama), about a Cold War spy on one final dangerous mission in East Germany, is transmuted by director Martin Ritt (Hud) into a film every bit as precise and ruthless as the book. Richard Burton (Becket) is superb as Alec Leamas, whose relationship with a beautiful librarian, played by Claire Bloom (Richard III), puts his assignment in jeopardy. The Spy Who Came in from the Cold is a hard-edged and tragic thriller, suffused with the political and social consciousness that defined Ritt's career.
Cul-de-sac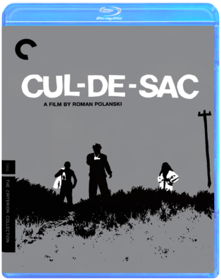 Roman Polanski
Roman Polanski (Repulsion) orchestrates a mental ménage à trois in this slyly absurd tale of paranoia from the director's golden 1960s period. Donald Pleasance (Halloween) and Françoise Dorléac (The Soft Skin) star as a withdrawn couple whose isolated house is infiltrated by a rude, burly American gangster on the run, played by Lionel Stander (Unfaithfully Yours). The three engage in a game of shifting identities and sexual and emotional humiliations. Cul-de-sac is an evocative, claustrophobic, and morbidly funny tale of the modern world in chaos.
Persona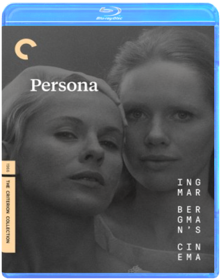 Ingmar Bergman
In Cold Blood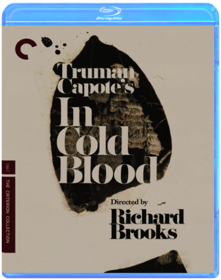 Richard Brooks
In Cold Blood is the powerful, true story of a callous murder, based upon the best-selling novel by Truman Capote. A prosperous and respected Kansas farmer, his wife and his two teenage children are wantonly and brutally slaughtered. The murderers are two mindless ex-convict drifters: Perry Smith (Robert Blake) and Dick Hickock (Scott Wilson). Neither of the men are sane enough to regret their crime. The story penetrates the inner workings of the criminals minds as it follows their purposeless meandering through Mexico and the United States in evasion of the law. After more than a year of wandering, the hunted men are finally caught, tried and in a dramatic conclusion condemned to hang.
Obsessions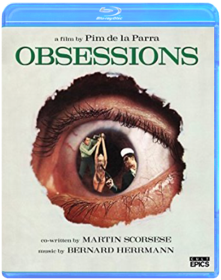 Pim de la Parra
The obscure film OBSESSIONS (aka A HOLE IN THE WALL) was directed by Dutch artsploitation auteur Pim de la Parra and co-produced by longtime collaborator Wim Verstappen (BLUE MOVIE). This gritty, psychedelic Hitchcockian mystery, which is notable for being the first Dutch film shot in English-language, starts in a savagely brutal fashion. When a bloody painting of Vincent van Gogh falls from a wall and exposes a makeshift peephole, student protagonist Nils Janssen (played by the film's German co-producer Dieter Geissler) becomes an unwitting witness to a gruesome sex crime next door. When his young fiancée Marina (Alexandra Stewart of Truffaut's DAY FOR NIGHT), an enterprising journalist, tells him about a report of a murder that she is writing, he naturally wonders if it's the very same killing.

This classic exploitation film was the birth of auteur cinema in Holland, and inspired legendary filmmakers such as Paul Verhoeven to make their start in the industry. Originally distributed in over 100 countries, the film remained unreleased in the U. S. (and France) until now. Perhaps most notably, the film was co-written by a young Martin Scorsese, who shot the legendary erotic dream sequence for his first feature WHO'S THAT KNOCKING AT MY DOOR (1968) in Amsterdam, that same year. Additionally, the film also stars legendary Dutch filmmaker Fons Rademakers (MIRA, THE ASSAULT), is edited by Henry Rust (CHILDREN OF PARADISE) and scored by Hitchcock composer Bernard Herrmann (TAXI DRIVER, SISTERS). OBSESSIONS is a curious cultural hybrid where late-1960s Dutch exploitation and classic Hollywood Hitchcock collide in a provocative and revolutionary fashion. Hitchcock, Scorsese & Sex. Made in Holland.

Special Features:New HD Transfer (from original 35mm film)Introduction by director Pim de La Parra (HD, 2017)Introduction by actor/producer Dieter Geissler (HD, 2016)Interview with Pim de La Parra (HD, 2017)Interview with Dieter Geissler (HD, 2016)Interview with Martin Scorsese (Volkskrant, 2017)Scorpio Films (Excerpt from Parradox documentary, HD 2010)Original Dutch Theatrical Trailer (HD)Script notes by Martin ScorseseObsessions photo video gallery
Investigation of a Citizen Above Suspicion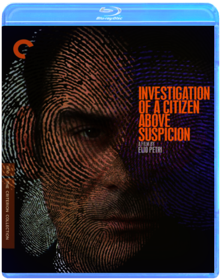 Elio Petri
The provocative Italian filmmaker Elio Petri's most internationally acclaimed work is this remarkable, visceral, Oscar-winning thriller. Petri maintains a tricky balance between absurdity and realism in telling the Kafkaesque tale of a Roman police inspector (A Fistful of Dollars's Gian Maria Volonté, in a commanding performance) investigating a heinous crime—which he committed himself. Both a penetrating character study and a disturbing commentary on the draconian crackdowns by the Italian government in the late 1960s and early '70s, Petri's kinetic portrait of surreal bureaucracy is a perversely pleasurable rendering of controlled chaos.
Exposed
Gustav Wiklund
Robert Altman's Images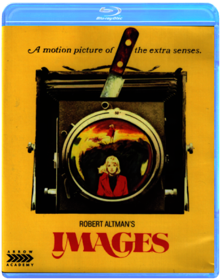 Robert Altman
The early seventies were a period of remarkable activity for Robert Altman, producing masterpiece after masterpiece. At the time he came to make Images, MASH and McCabe & Mrs. Miller were behind him, with The Long Goodbye, California Split and Nashville still to come.

Originally conceived in the mid-sixties, Images concerns a pregnant children s author (Susannah York, who won the Best Actress award at the Cannes Film Festival) whose husband (Rene Auberjonois) may or may not be having an affair. While on vacation in Ireland, her mental state becomes increasingly unstable resulting in paranoia, hallucinations and visions of a doppelgänger.

Scored by an Oscar-nominated John Williams, with sounds by Stomu Yamash'ta (The Man Who Fell to Earth), Images also boasts the remarkable cinematography of Vilmos Zsigmond (Close Encounters of the Third Kind).

SPECIAL EDITION CONTENTS Brand-new 4K restoration from the original negative, produced by Arrow Films exclusively for this releaseHigh Definition Blu-ray (1080p) presentationOriginal English mono audio (uncompressed LPCM) soundtracksOptional English subtitles for the deaf and hard-of-hearingAudio commentary by Samm Deighan and Kat EllingerScene-select commentary by writer-director Robert AltmanInterview with Robert AltmanBrand new interview with actor Cathryn HarrisonAn appreciation by musician and author Stephen ThrowerTheatrical trailerReversible sleeve featuring original and newly commissioned artwork by the Twins of EvilFIRST PRESSING ONLY: Illustrated collector s booklet featuring new writing on the film by Carmen Gray and an extract from Altman on Altman
Sisters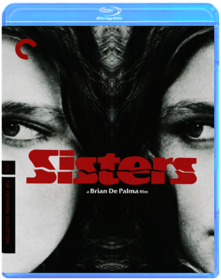 Brian De Palma
Margot Kidder is Danielle, a beautiful model separated from her Siamese twin, Dominique. When a hotshot reporter (Jennifer Salt) suspects Dominique of a brutal murder, she becomes dangerously ensnared in the sisters' insidious sibling bond. A scary and stylish paean to female destructiveness, Brian De Palma's first foray into horror voyeurism is a stunning amalgam of split-screen effects, bloody birthday cakes, and a chilling score by frequent Hitchcock collaborator Bernard Herrmann.
Torso
Sergio Martino
Chinatown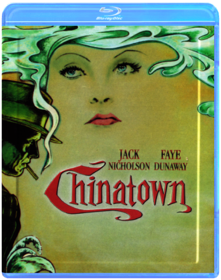 Roman Polanski
Sweet Movie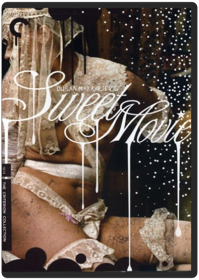 Dusan Makavejev
Pushing his themes of sexual liberation to their boiling point, Yugoslavian art-house provocateur Dusan Makavejev followed his international sensation WR: Mysteries of the Organism with this full-throated shriek in the face of bourgeois complacency and movie watching. Sweet Movie tackles the limits of personal and political freedom with kaleidoscopic feverishness, shuttling viewers from a gynecological beauty pageant to a grotesque food orgy with scatological, taboo-shattering glee. With its lewd abandon and sketch-comedy perversity, Sweet Movie became both a cult staple and an exemplar of the envelope pushing of 1970s cinema
Dog Day Afternoon
Sidney Lumet
Picnic at Hanging Rock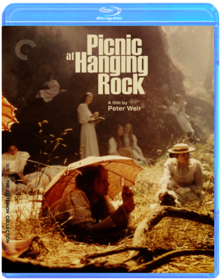 Peter Weir
PICNIC AT HANGING ROCK (BLU-RAY/DVD COMBO/3 DISC/WS 1.77/ENG SDH/5.1SUR/75) DRAMA
Ilsa, Harem Keeper of the Oil Sheiks
Don Edmonds
Quick Shipping !!! New And Sealed !!! This Disc WILL NOT play on standard US DVD player. A multi-region PAL/NTSC DVD player is request to view it in USA/Canada. Please Review Description.
Ilsa, Harem Keeper of the Oil Sheiks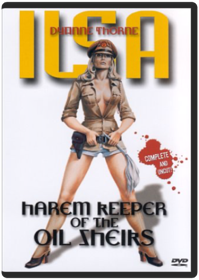 Don Edmonds
Despite the fact that Ilsa was killed at the conclusion of her notorious debut film, Ilsa, She Wolf of the SS, she returns (seemingly unaged) decades later as the strutting headmistress of a sadistic charm school for a power-mad sheik's harem of sex slaves. She masterminds a conspiracy to turn her trainees into veritable sex bombs—they explode upon orgasm—and auctions them off to her master's rivals. Meanwhile, a Henry Kissinger look-alike leads an investigation into the sheik's affairs with a couple of double agents, including one studly guy who tames Ilsa with his insatiable sexual prowess. Campier than the first film, it still offers its share of sick torture scenes and brutal violence (one man takes a hammer and chisel to a woman's bridgework to please her new master, who purrs, "I do not like the scrape of teeth"). Dyanne Thorne delivers an appropriately over-the-top performance, full of eye-rolling glares and German-inflected growling. Russ Meyer regular Haji and sex star Uschi Digard costar as harem slaves, and Tanya Boyd and Marilyn Join are delightfully memorable as Ilsa's well-oiled kung-fu-kicking Nubian sidekicks. Despite rumors to the contrary, Spalding Gray is not in this film and would surely appreciate it if people stopped saying he was. —Sean Axmaker
Obsession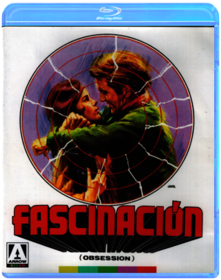 Brian De Palma
United Kingdom released, Blu-Ray/Region A/B/C : it WILL NOT play on regular DVD player. You need Blu-Ray DVD player to view this Blu-Ray DVD: LANGUAGES: English ( Dolby Digital 5.1 ), English ( Dolby Linear PCM ), English ( DTS-HD Master Audio ), English ( Mono ), English ( Subtitles ), WIDESCREEN (2.35:1), SPECIAL FEATURES: Booklet, Cast/Crew Interview(s), Documentary, Featurette, Interactive Menu, Scene Access, Short Film, Special Edition, Trailer(s), SYNOPSIS: High melodrama, creeping insanity and barely contained delirium abound in this dizzying tribute to the high tension thrillers of Alfred Hitchcock from director Brian De Palma (Carrie, Scarface, Dressed to Kill). Michael Courtland is a Southern gentleman who seems to have everything - A successful business, a beautiful wife and an adoring young daughter - until a botched kidnapping tears his world apart leaving him widowed, bereaved and bereft. Years later on a trip to Italy, he meets a woman with an uncanny resemblance to his late wife but all is not how it appears as a twisted conspiracy threatens to unhinge his mental shackles, sending him to the knife edge of MADNESS! A master class in mounting unease and clammy palmed claustrophobia, Obsession is a classic 70s thriller with an evil twist that will leave you speechless. SCREENED/AWARDED AT: Oscar Academy Awards, ...Obsession ( 1976 )
Blue Rita
Jesús Franco
The Serpent's Egg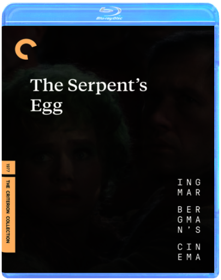 Ingmar Bergman
Women Without Innocence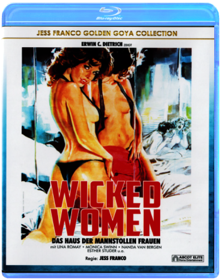 Jesús Franco
Germany released, Blu-Ray/Region A/B/C : it WILL NOT play on regular DVD player. You need Blu-Ray DVD player to view this Blu-Ray DVD: LANGUAGES: German ( Dolby Digital 5.1 ), German ( DTS-HD Master Audio ), Dutch ( Subtitles ), English ( Subtitles ), WIDESCREEN (1.78:1), SPECIAL FEATURES: Interactive Menu, Photo Gallery, Scene Access, Uncut, SYNOPSIS: Spending her holidays on the Swiss/Italian border, Margareta (Lina Romay) meets charming Sandra Mauro (Monica Swinn) and her husband. She agrees to stay in their house for the rest of her vacation, unaware that they are going to use her for smuggling diamonds over the border. There they get a little 'deeper' into knowing each other, but one night she awakens to strange noises and finds the couple brutally murdered in their living room. Margareta, deeply traumatized and unable to speak, is taken to Dr. Antonio's asylum. Antonio tries his very best to get her to speak and to reveal the events of the dreadful night. His attempts are not unselfish, since every member of the medical staff has already tried to be the first to find out where the missing diamonds are hidden. One night a mysterious black robbed person kills one of the nurses. Is this just a random attack or has somebody tried to get rid of a possible competitor. Only Margareta, who saw the killer, is able to uncover the mystery... ...Wicked Women (1978) ( Frauen ohne Unschuld ) ( Women Without Innocence )
The Warriors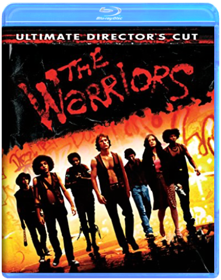 Walter Hill
Cruising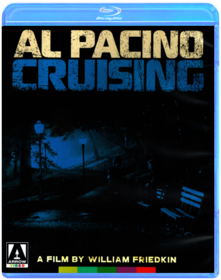 William Friedkin
A sadistic serial killer is targeting New York's gay community and in response the NYPD sends rookie cop Steve Burns undercover to find the killer. Burns who is straight poses as a homosexual and enters the world of gay S&M sex clubs learning their rules and mores as he goes along. But as Burns arduously tracks down the murderer he finds himself growing attracted to these clubs and the gay lifestyle forcing him to question — and possibly confront — his own sexual identity.System Requirements:Running Time: 102 Mins.Format: DVD MOVIE Genre: DRAMA Rating: NR UPC: 085391167969 Manufacturer No: 116796
Dressed to Kill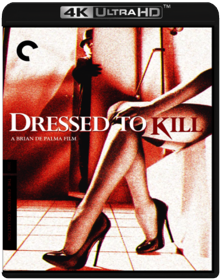 Brian De Palma
A psychiatrist, a prostitute and the son of a slain woman seek a Manhattan slasher.
Two Female Spies with Flowered Panties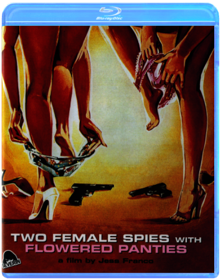 Jesús Franco
In this long-unseen shocker from "one of filmdom's most provocative creators" (The A.V. Club), the legendary Jess Franco (VAMPYROS LESBOS) pushes the limits of psycho-insanity like never before: Lina Romay (BARBED WIRE DOLLS) and Lynn Monteil (of Jean Rollin's ZOMBIE LAKE and Franco's SADOMANIA) star as a pair strippers released from prison to work undercover for the U.S. government. What follows is a deranged mélange of audacious international politics that will leave even the most obsessive Franco fanatics slack-jawed in astonishment. Olivier Mathot (CANNIBAL TERROR), Joëlle Le Quément (WOMEN BEHIND BARS) and Claude Boisson (DEVIL HUNTER) co-star in this Euro-rarity, now restored uncut in HD and loaded with exclusive Bonus Materials from the Franco archives.

Special Features:Bonus DVD Disc, Opalo de Fuego Included!Two Cats In The Canaries: An Interview With Director Jess FrancoFilmmaker Donald Farmer Interviews Longtime Franco Composer Daniel WhiteStephen Thrower On TWO FEMALE SPIESLocation Out-takesTheatrical Trailer
Blow Out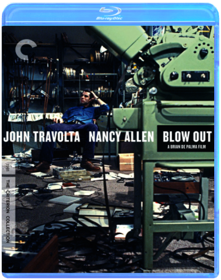 Brian De Palma
In the enthralling Blow Out, brilliantly crafted by Brian De Palma (Sisters, Carrie, Scarface), John Travolta (Saturday Night Fever, Pulp Fiction) gives one of his greatest performances, as Jack, a movie sound-effects man who believes he has accidentally recorded a political assassination. He enlists the help of Sally (played by Carrie's Nancy Allen), a possible eyewitness to the crime who may be in danger herself, to uncover the truth. With its jolting stylistic flourishes, intricate plot, profoundly felt characterizations, and gritty evocation of early-1980s Philadelphia, Blow Out is an American paranoia thriller unlike any other, as well as a devilish reflection on the act of moviemaking.
Blood Simple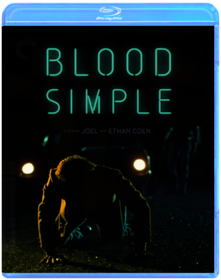 Ethan Coen, Joel Coen
Blood Simple (The Criterion Collection) [Blu-ray] [Blu-ray] [2016]
Body Double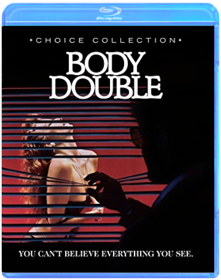 Brian De Palma
Brian De Palma invites you to witness a seduction...a mystery... a murder. It's BODY DOUBLE a spine-tingling look at voyeurism and sexuality from the modern master of suspense. Jake Scully (Craig Wasson), an unemployed actor, is asked to house-sit at a luxurious hillside apartment. As a bonus, the home offers Jake a telescopic peek into the bedroom of Gloria Revelle (Deborah Shelton), who performs an arousing striptease. When Jake discovers another man is also spying on Gloria, he begins an obsessive surveillance of her. Soon a grisly murder leads him into the world of X-rated films where he meets sexy adult film queen Holly Body (Melanie Griffith), who is a key to the crime. De Palma has created a gripping adult thriller of eroticism and horror!

When sold by Amazon.com, this product is manufactured on demand using BD-R recordable media. Amazon.com's standard return policy will apply.
Reform School Girls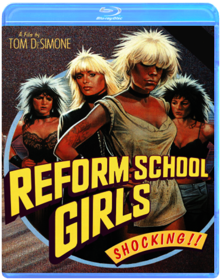 Tom DeSimone
REFORM SCHOOL GIRLS - DVD Movie
Alice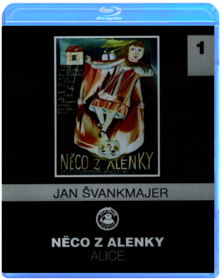 Jan Švankmajer
When Alice follows the White Rabbit into Wonderland, so begins this dream expedition into the astonishing landscape of childhood, through many dangerous adventures, and ultimately to Alice's trial before the King and Queen of Hearts.

Czech animator Jan Svankmajer has created a masterpiece of cinema, a strikingly original interpretation of Lewis Carroll's classic tale. Svankmajer's Alice remains true to the absurdity of Carroll's original, but bears the stamp of his own distinctive style and obsessions. Combining techniques of animation and live action, he gives a new and fascinating dimension to the timeless tale of childhood fantasies.
Talk Radio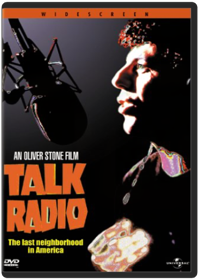 Oliver Stone
Academy Award-winning writer/director Oliver Stone brings shock radio to the screen in this relentlessly fast-paced suspense thriller. Dallas talk radio host Barry Champlain (Eric Bogosian) discovers one weekend that his skills in pushing people's buttons have won him a chance for national syndication. But instead of celebrating, he subjects his ex-wife (Ellen Greene) and co-workers to a darkly comic marathon bout of compulsive risk-taking with his unstable radio audience. Barry and his "fans" - the lonely, the angry and the dangerous - know that talk is not cheap, and words can kill.
The Vanishing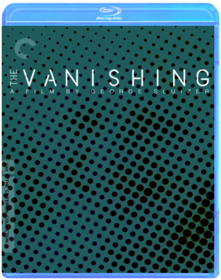 George Sluizer
A Dutchman goes with his girlfriend's French kidnapper to learn her horrible fate.
La Femme Nikita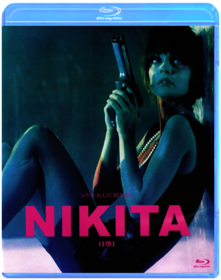 Luc Besson
From director Luc Besson ( The Fifth Element ) comes this "wild and irresistible" ( New YorkPost ) thriller about a vicious street punk turned sexy, sophisticated and lethally dangerous assassin. Starring Anne Parillaud, Jeanne Moreau and Jean Reno, La Femme Nikita is "slick, stylish and tremendously entertaining" ( The New York Times )! Rescued from death row by a top-secret agency, Nikita (Anne Parillaud) is slowly transformed from a cop-killing junkie into a cold-blooded bombshell with a license to kill. But when she begins the deadliest mission of her careeronly to fall for a man who knows nothing of her true identityNikita discovers that in the dark and ruthless world of espionage, the greatest casualty of all...is true love.
Miller's Crossing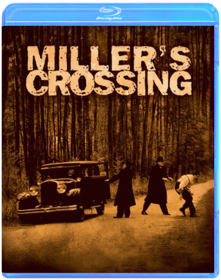 Joel Coen, Ethan Coen
Filmmakers Joel and Ethan Coen (Raising Arizona, Fargo) create a complex and graphic vision of gangsterism set during Prohibition and featuring a riveting rouges' gallery of killers and con men. Leo (Albert Finney), a likeable Irish gangster boss, rules an Eastern city along with Tom (Gabriel Byrne), his trusted lieutenant and counselor. But just as their authority is challenged by an Italian underboss (Jon Polito) and his ruthless henchman (J.E. Freeman), Leo and Tom also fall for the same woman (Marcia Gay Harden). Tom, caught in the jaws of a gangland power struggle, walks a deadly tightrope as he tries to control and manipulate its violent outcome.
Twin Peaks: The Entire Mystery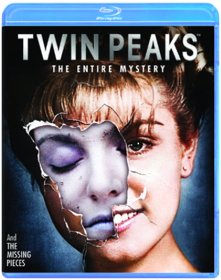 Caleb Deschanel, David Lynch, Diane Keaton, Duwayne Dunham, Graeme Clifford
On stunning High Definition Blu-ray, Twin Peaks: The Entire Mystery is a comprehensive collection with every episode from the complete television series; both the U.S. and international versions of the series' Pilot; the North American Blu-ray debut of David Lynch's follow-up feature Twin Peaks: Fire Walk With Me; and nearly 90 minutes of deleted and extended scenes from the film. The set also features newly transferred Log Lady introductions for each episode; picture upgrades to many shots in the TV series; a new featurette with series creator Lynch and the actors who portrayed the Palmer family which includes a mesmerizing return to the lives of their characters today; and hours of never-before-released material that dives into the fascinating story behind the celebrated pop culture classic.
Cape Fear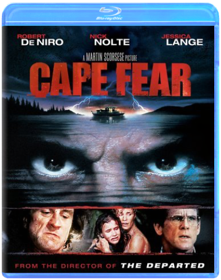 Martin Scorsese
Academy Award-winning director Martin Scorsese brings heart-pounding suspense to one of the most acclaimed thrillers of all time in Cape Fear. Earning an Academy Award nomination for his brilliant performance, Robert De Niro stars as vicious psychopath Max Cady who emerges after being imprisoned for fourteen years with a single-minded mission - to seek revenge on his attorney Sam Bowden (Nick Nolte). Realizing he is legally powerless to protect his beautiful wife Leigh (Jessica Lange) and his troubled teenage daughter Danielle (Juliette Lewis) against Max's relentless psychological torment, Sam resorts to unorthodox measures, leading to an unforgettable, action-packed showdown on Cape Fear.
JFK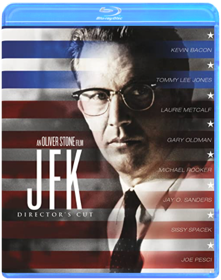 Oliver Stone
Jfk (Special Edition Director's
Point Break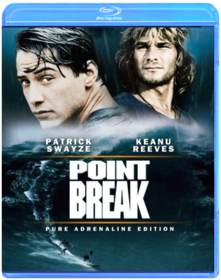 Kathryn Bigelow
Young FBI agent Johnny Utah (Reeves) goes undercover at the suggestion of his partner (Gary Busey) to learn if a group of wild surfers is actually a gang of bank robbers. He soon comes under the dangerous spell of the surfers' charismatic leader, Bodhi (Swyaze), a mystical mastermind who'll do absolutely anything for a thrill - and expects his followers to do the same.
The Silence of the Lambs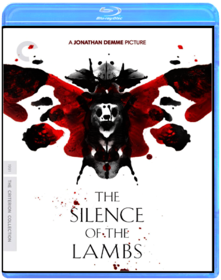 Jonathan Demme
In this chilling adaptation of the best-selling novel by Thomas Harris, the astonishingly versatile director Jonathan Demme crafted a taut psychological thriller about an American obsession: serial murder. As Clarice Starling, an FBI trainee who enlists the help of the infamous Hannibal 'the Cannibal' Lecter to gain insight into the mind of another killer, Jodie Foster subverts classic gender dynamics and gives one of the most memorable performances of her career. As her foil, Anthony Hopkins is the archetypical antihero cultured, quick-witted, and savagely murderous delivering a harrowing portrait of humanity gone terribly wrong. A gripping police procedural and a disquieting immersion into a twisted psyche, The Silence of the Lambs swept the Academy Awards (best picture, best director, best screenplay, best actress, best actor) and remains a cultural touchstone.

TWO-BLU-RAY SPECIAL EDITION FEATURES
- New 4K digital restoration, approved by director of photography Tak Fujimoto, with 2.0 surround DTS-HD Master Audio soundtrack
- Alternate 5.1 surround DTS-HD Master Audio soundtrack
- Audio commentary from 1994 featuring director Jonathan Demme, actors Jodie Foster and Anthony Hopkins, screenwriter Ted Tally, and former FBI agent John Douglas
- New interview with critic Maitland McDonagh
- Thirty-five minutes of deleted scenes
- Interview from 2005 with Demme and Foster
- Inside the Labyrinth, a 2001 documentary
- Page to Screen, a 2002 program about the adaptation
- Scoring 'The Silence,' a 2004 interview program featuring composer Howard Shore
- Understanding the Madness, a 2008 program featuring interviews with retired FBI special agents
- Original behind-the-scenes featurette
- Trailer
- PLUS: A book featuring a new introduction by Foster; an essay by critic Amy Taubin; an account of the origins of the character Hannibal Lecter by author Thomas Harris; and a 1991 interview with Demme
Bitter Moon
Roman Polanski
Legendary filmmaker Roman Polanski (Chinatown, Rosemary's Baby, Repulsion) explores the sexy side of obsession and the wild side of romance in this outrageous look at the dark side of love. Starring Peter Coyote (Heart of Midnight), Emmanuelle Seigner (Frantic), Hugh Grant (Notting Hill) and Kristin Scott Thomas (The English Patient). A mild-mannered man (Grant) attempts to rekindle the sexual fire in his marriage while on a cruise, but he develops an irresistible infatuation with an eccentric paraplegic's wife (Seigner). Offbeat and original, this voyage of wild obsession puts a whole new twist on the concept of marital bliss. Featuring dazzling performances and nasty comic moments, Bitter Moon is a hilarious walk on the wild side. Stunningly shot by Tonino Delli Colli (Once Upon a Time in America) with a beautiful score by Vangelis (Blade Runner). Co-starring Victor Banerjee (A Passage to India).

Special Features:
-NEW Interview with star Peter Coyote
-NEW Audio Commentary by Film Historian Troy Howarth
-Theatrical Trailer
Single White Female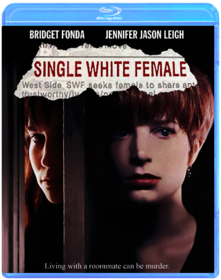 Barbet Schroeder
SWF seeks female to share apt in West 70s. Non-smkr, professional preferred. An innocent want ad opens the door to murderous, unrelenting terror in this pulse-pounding psychological shocker starring Bridget Fonda and Jennifer Jason Leigh.
Carlito's Way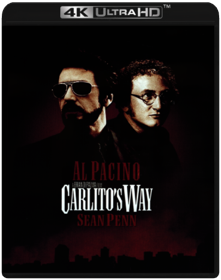 Brian De Palma
From the director of Scarface comes the critically acclaimed crime thriller Carlito's Way. Oscar® winner Al Pacino gives an electrifying performance as former drug kingpin Carlito Brigante, who is sprung from prison by his high-powered attorney (Academy Award® winner Sean Penn). He stuns the New York underworld by vowing to go straight from a history of violence, but his plans are undermined by misguided loyalties and an outmoded code of honor. In a life-or-death battle, Carlito takes on the relentless forces that refuse to let him go. Co-starring John Leguizamo and Luis Guzmán, Carlito's Way is a powerful, action-packed ride all the way to its explosive conclusion.
Kalifornia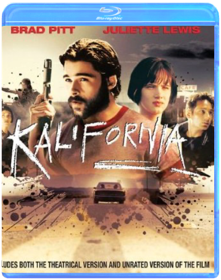 Dominic Sena
Excitement, adventure and unimaginable terror await on the road to Kalifornia. "Brad Pitt is outstanding" (Rolling Stone) and "Juliette Lewis is utterly, heartbreakingly convincing" (Boxoffice) in this chilling psychological thriller co-starring David Duchovny and Michelle Forbes. When urban intellectuals Brian (Duchovny) and Carrie (Forbes) set out on a cross-country trip to research a book about serial killers, they share the ride with a couple they barely know, Early Grace (Pitt) and his girlfriend, Adele (Lewis). Locked in a car hurtling westward, the four travelers struggle to find some common ground. But when they finally do connect, Early's violent nature abruptly emerges, and the terrified Brian and Carrie realize that they don't need to go very farto learn about ruthless killers...because they're already face to face with one!
M. Butterfly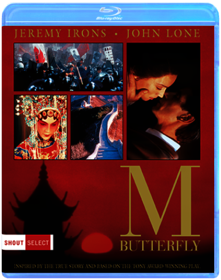 Ronald Sanders, David Cronenberg
Screen adaptation of the acclaimed Broadway play. A French civil service officer risks and then abandons everything in his life in his obsessive pursuit of an enigmatic Chinese opera diva who harbors a secret.
Pulp Fiction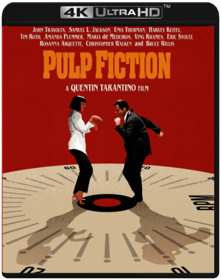 Quentin Tarantino
"Nothing less than a cultural phenomenon" (Moviemaker Magazine), Quentin Tarantino's PULP FICTION has been hailed by critics and audiences worldwide as a film that redefined cinema. Tarantino delivers an unforgettable cast of characters – including a pair of low-rent hit men (John Travolta and Samuel L. Jackson), their boss's sexy wife (Uma Thurman) and a desperate prizefighter (Bruce Willis) – in a wildly entertaining and exhilarating blend of crime-thriller-drama-comedy that is completely original and entirely unforgettable. Nominated for 7 Academy Awards® including Best Picture and Best Director, PULP FICTION packs the punch like an adrenaline shot to the heart.
Hackers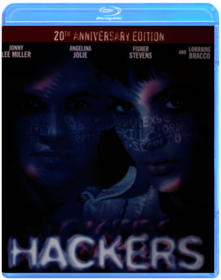 Iain Softley
While practicing the tricks of the trade, a neophyte "hacker", accomplishes the nearly impossible: he hacks the highly secured computer at the Ellingson Mineral Corporation. But in doing so, he unknowingly taps into a high-tech embezzling scheme masked by a computer virus with the potential to destroy the world' ecosystem! And when the young hacker and his pals are targeted for the crime, the group must launch a massive cyberspace attack: one that will hopefully clear their names and prevent ecological disaster.

By launching the careers of Jonny Lee Miller (Elementary) and Academy Award-winner Angelina Jolie (1999 Supporting Actress, Girl, Interrupted), Hackers became an underground hit instantly, inspiring music and fashion for the brand-new Internet culture, and has been even hailed as prophetic in its use of computers and hacking
Jade
William Friedkin
An investigator seeking the truth behind the death of a noted art dealer uncovers a web of sexual deception in this erotic thriller. David Caruso plays David Corelli, a San Francisco District Attorney who faces a potential conflict of interest when he learns that the prime suspect in the murder is psychologist Katrina Gavin (Linda Fiorentino), an old flame who eventually married Corelli's close friend (Chazz Palminteri). Despite this, he continues on the case and discovers that the dealer owned a series of photographs showing prominent public figures in compromising positions with an enigmatic prostitute known only as Jade. As Corelli searches for the identity of this unknown woman, believing she holds the key to the murder's solution, he uncovers further secrets that ultimately threaten his own life.
Seven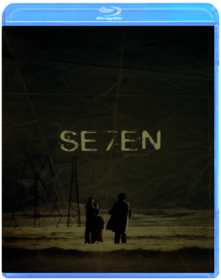 David Fincher
Gluttony. Greed. Sloth. Wrath. Pride. Lust. Envy. Two cops (Brad Pitt and Morgan Freeman) track a brilliant and elusive killer who orchestrates a string of horrific murders, each kill targeting a practitioner of one of the Seven Deadly Sins. Gwyneth Paltrow also stars in this acclaimed thriller set in a dour, drizzly city sick with pain and blight. David Fincher (Fight Club, Zodiac, The Curious Case of Benjamin Button) guides the action – physical, mental and spiritual – with a sure understanding of what terrifies us, right up to a stunning denouement that will rip the scar tissue off the most hardened soul.
Fargo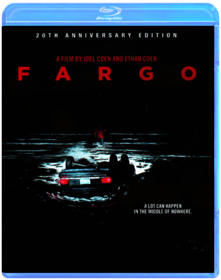 Joel Coen, Ethan Coen
In this seven-time Oscar-nominated film, things go terribly awry when small-time Minnesota car salesman Jerry Lundegaard (William H. Macy) hires two thugs (Steve Buscemi and Peter Stormare) to kidnap his wife so he can collect the ransom from his wealthy father-in-law. Once people start dying, the very chipper and very pregnant Police Chief Marge Gunderson (Frances McDormand) takes the case. Is she up for this challenge? You betcha.
Freeway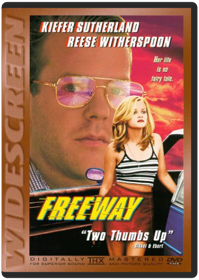 Matthew Bright
Freeway is one of those movies that has the power to simultaneously amaze and disgust just about anyone who dares to view it. Like "Seven", "Kalifornia", and "Natural Born Killers", it's a movie that could be called a product of our times, since it caters to our societal fascination with serial killers and outrageous psychopathic behavior. But make no mistake: director Matthew Bright isn't out to feed anyone's sickest impulse. This is a scathing satire in the age of Jerry Springer fistfights and "real" TV shows like "Cops", in which the "I-5 Killer" (Kiefer Sutherland) meets a wayward teenager (Reese Witherspoon) on the freeway that provides his nickname. She confides in the man but soon discovers his gruesome intentions, and ... well, let's just say she effectively defends herself, only to find later that the killer (whose wife is played by Brooke Shields, no less!) has used the media to his advantage. Fine performances make this a provocative thriller, but it's definitely not for the innocent or squeamish. "—Jeff Shannon"
Mission Impossible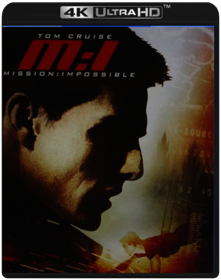 Brian De Palma
After he is framed for the death of several colleagues and falsely branded a traitor, a secret agent embarks on a daring scheme to clear his name in this spy adventure. Though it drew its name from the familiar television series, director Brian DePalma's big-budget adaptation shares little more with the original show than the occasional self-destructing message and the name of team leader Jim Phelps (Jon Voight). The film focuses not on Phelps but his protégé, Ethan Hunt (a reserved Tom Cruise), who becomes a fugitive after taking the blame for a botched operation. He responds by banding together with a group of fellow renegades, and he is soon maneuvering his way through a twisted series of double crosses that mainly serve as excuses for spectacular high-tech action sequences. Much of the activity revolves around a missing computer disk, with the film's most famous scene depicting Hunt's delicate efforts to retrieve the disk from a secure, well-alarmed room in CIA headquarters.
The Rock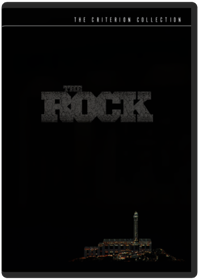 Michael Bay
A highly decorated, retired U.S Marine general (Ed Harris) seizes a stockpile of chemical weapons and takes over Alcatraz, with 81 tourists as hostages on the San Francisco Bay isle. His demand: Restitution to the families of soldiers who died in covert operations. The response: An elite Navy SEAL team, with support from an FBI chemical warfare expert (Nicolas Cage) and a former Alcatraz escapee (Sean Connery), is assembled to penetrate the terrorists' defenses on the island and neutralize the threat before time runs out. The result: A fast-paced, edge-of-your-seat thriller with a first-rate cast, directed by Michael Bay and produced by Don Simpson and Jerry Bruckheimer.
The Rock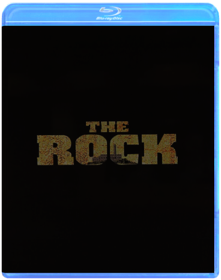 Michael Bay
Sean Connery and Nicolas Cage join forces to avert unspeakable carnage as The Rock explodes onto Blu-ray Disc! Co-starring Ed Harris, this spectacular! (NBC-TV) thrill ride will rock your world in this astonishing format. When a vengeful ex-general seizes control of Alcatraz Island and threatens to launch missiles loaded with deadly poison gas, only a young FBI chemical weapons expert and a notorious Federal prisoner have the skills to penetrate the impregnable fortress and take him down. Catch every instant of rapid-fire action in eye-popping 1080p, while the phenomenal 5.1 48 kHz, 16-bit uncompressed audio puts you smack dab in the middle of the mayhem. Prepare to experience the awesome power of Blu-ray High Definition!
Sleepers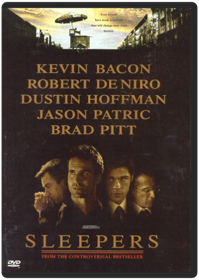 Barry Levinson
Dramatization of the true story of four boys who are imprisoned for a year in the Wilkinson Home for Boys changing them forever. As adults one is a lawyer, one a reporter, & two are professional hit men and all are still filled with the pain & fear of their year in Wilkinson.
Genre: Feature Film-Drama
Rating: R
Release Date: 3-FEB-2004
Media Type: DVD
The Game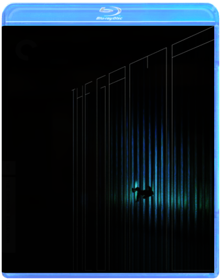 David Fincher
Enormously wealthy and emotionally remote investment banker Nicholas Van Orton (Traffic's Michael Douglas) receives a strange gift from his ne'er-do-well younger brother (Milk's Sean Penn) on his forty-eighth birthday: a voucher for a game that, if he agrees to play it, will change his life. Thus begins a trip down a rabbit hole that is puzzling, terrifying, and exhilarating for Nicholas and viewer alike. This multilayered, noirish descent into one man's personal hell is also a surreal, metacinematic journey that, two years after the phenomenon Se7en, further demonstrated that director David Fincher was one of Hollywood's true contemporary visionaries.
Insomnia
Erik Skjoldbjærg
A Swedish homicide detective becomes unglued as he and his partner investigate a teen's slaying.
Jackie Brown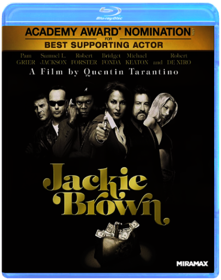 Quentin Tarantino
What do a stewardess, a gunrunner, a bailbondsman, an ex-con, a federal agent, and a beach bunny have in common? They're all chasing a half million dollars in cash! The question in this Tarantino hit is who's playing who and who will walk away with the goods?
U Turn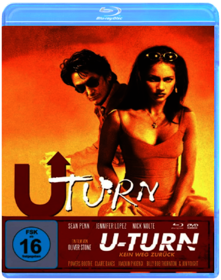 Oliver Stone
He's a small-time gambler with a backpack full of cash, an overdue debt in Vegas and a broken radiator hose. She's a hot-and-cold vixen caught in the grips of a twisted relationship with her powerfulhusband. Both of them just want to get out of town. And after you meet the citizens of Superior, Arizona, you'll understand why.
Following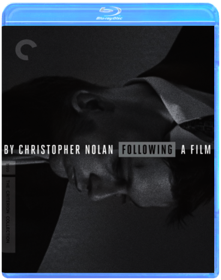 Christopher Nolan
Before he became a sensation with the twisty revenge story Memento, Christopher Nolan (The Dark Knight) fashioned this low-budget, black-and-white, 16 mm neonoir with comparable precision and cunning. Supplying irrefutable evidence of Nolan's directorial bravura, Following is the fragmented tale of an unemployed young writer who trails strangers through London, hoping that they will provide inspiration for his first novel. He gets more than he bargained for with one of his unwitting subjects, who leads him down a dark, criminal path. With gritty aesthetics and a made-on-the-fly vibe (many shots were simply stolen on the streets, unbeknownst to passersby), Following is a mind-bending psychological journey that shows the remarkable beginnings of one of today's most acclaimed filmmakers.
Summer of Sam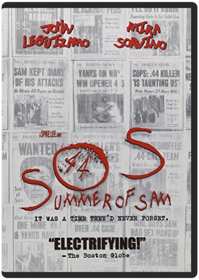 Spike Lee
It's important to note that Spike Lee's drama is not titled Son of Sam. Summer of Sam doesn't chronicle the killer as much as the times: the blistering hot summer of 1977 when the Big Apple's psyche was taken hostage by the lone gunman. We
The Talented Mr. Ripley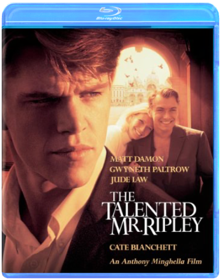 Anthony Minghella
Amores Perros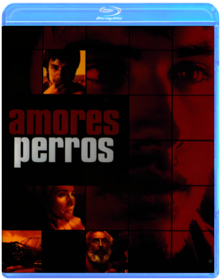 Alejandro González Iñárritu
The first feature film by Academy Award®-winning director Alejandro Iñárritu.

From the Academy Award®-winning director of THE REVENANT and BIRDMAN comes AMORES PERROS, the acclaimed director's first feature film. Inventively structured with intersecting narratives, the movie dramatically brings three different story lines together in the wake of a terrible car crash. From Mexico City's mean streets to its posh high-rises, no one is exempt from destiny.
Little Otik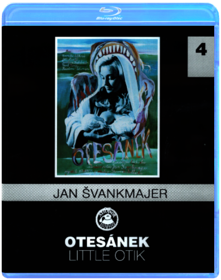 Jan Švankmajer
Surrealist master Jan Svankmajer (FAUST, ALICE) brings a famous Czech legend eerily to life in the darkly hilarious cautionary tale of LITTLE OTIK. An ordinary couple, Karel and Bozena, are unable to conceive a child. When Karel digs up a tree root and whittles something vaguely resembling a human baby, Bozena's maternal longings transform the stump into a living creature with a (literally) monstrous appetite that can't be met with baby formula. Svankmajer brilliantly mixes his wicked humor with his subversive politics and love of mythology into a stunning live-action fable for our times. This Edition also features Svankmajer's surrealist THE FLAT
Memento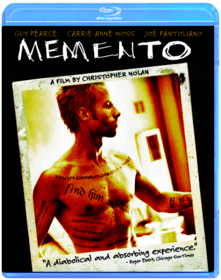 Christopher Nolan
A landmark film from acclaimed director Christopher Nolan (Inception, The Dark Knight, The Prestige, Batman Begins, Insomnia), Memento is a mind-bending thriller whose mesmerizing power grows with every viewing. Guy Pearce stars as Leonard, a man with a bizarre disorder: the inability to form new memories. Ever since that fateful night when his wife was murdered, anyone Leonard has met, or anything he has done, simply vanishes from his mind. Who are his friends? Who are his enemies? What is the truth? The answers change from second to second as Leonard seeks vengeance for his wife's murder…and sinks into an abyss of uncertainty and danger.
Mulholland Dr.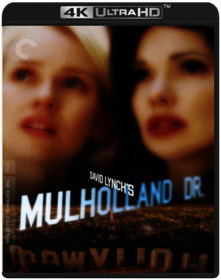 David Lynch
A love story in the city of dreams . . . Blonde Betty Elms (Naomi Watts) has only just arrived in Hollywood to become a movie star when she meets an enigmatic brunette with amnesia (Laura Harring). Meanwhile, as the two set off to solve the second woman's identity, filmmaker Adam Kesher (Justin Theroux) runs into ominous trouble while casting his latest project. David Lynch's seductive and scary vision of Los Angeles's dream factory is one of the true masterpieces of the new millennium, a tale of love, jealousy, and revenge like no other. BLU-RAY SPECIAL EDITION FEATURES • New, restored 4K digital transfer, supervised by director David Lynch and director of photography Peter Deming, with 5.1 surround DTS-HD Master Audio soundtrack • New interviews with Lynch, Deming, actors Naomi Watts and Laura Harring, composer Angelo Badalamenti, and casting director Johanna Ray • Interviews with Lynch and cast members, along with other footage from the film's set • Trailer • PLUS: A booklet featuring an interview with Lynch from filmmaker and writer Chris Rodley's 2005 edition of the book Lynch on Lynch • More!
Ocean's Eleven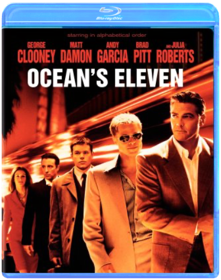 Steven Soderbergh
Ocean's Eleven (2001) (BD)
Spy Game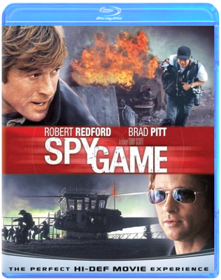 Tony Scott
When a top-secret, unauthorized mission goes awry, CIA agent Tom Bishop (Brad Pitt) is captured—and sentenced to die. With just 24 hours to get him out alive, Bishop's boss, Nathan Muir (Robert Redford), must battle enemies abroad and the system inside the CIA to save his friend. Now the clock is ticking and the race is on … as the deadliest game of all explodes into the spectacular, adrenaline-fueled thriller that ABC Radio says "sizzles with suspense!"
Another Day In Paradise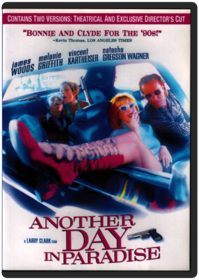 Larry Clark
Mel and Sid are a couple of scheming thieves who "adopt" two young lovers into their renegade family to teach them the art of conning and take them on a cross-country crime spree.
City of God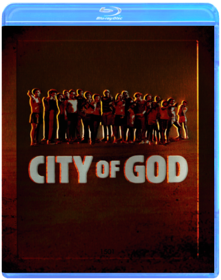 Fernando Meirelles, Katia Lund
Zavvi Exclusive Steelbook - Limited to 4000 laser etched, numbered copies. Celebrated with worldwide acclaim, this powerful true story of crime and redemption has won numerous awards around the globe. The streets of the world's most notorious slum, Rio de Janeiro's "City of God", are a place where combat photographers fear to tread, police rarely go and residents are lucky if they live to the age of 20. In the midst of the oppressive crime and violence, a frail and scared young boy will grow up to discover that he can view the harsh realities of his surroundings with a different eye: the eye of an artist. In the face of a professional photographer becomes a window into his world and ultimately his way out.
Insomnia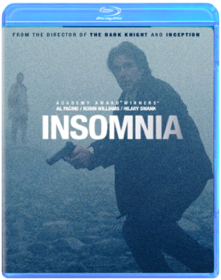 Christopher Nolan
A thriller to keep you wide awake in mesmerizing hi-def from the director of The Dark Knight and Inception. Invited to Nightmute, Alaska, to head a murder case, a veteran LAPD detective finds his investigation disrupted by an ever-shining midnight sun that wreaks sleep-depriving havoc on him – and by personal guilt over a second crime that may be real...or a figment of his increasingly unstable consciousness. Director Christopher Nolan (whose other credits include Memento and Batman Begins) crafts another jolting psychological thriller to remember, guiding Academy Award winners* Al Pacino, Robin Williams and Hilary Swank in Insomnia. In the season of the midnight sun, no one – and no secret – can forever hide.
Panic Room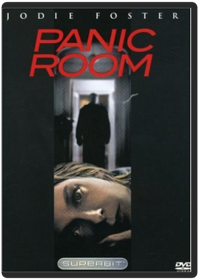 David Fincher
Trapped in their New York brownstone's panic room, a hidden chamber built as a sanctuary in the event of break-ins, newly divorced Meg Altman (Jodie Foster) and her daughter, Sarah (Kristen Stewart),play a deadly game of cat-and-mouse with three intruders—Burnham (Forest Whitaker), Raoul (Dwight Yoakam) and Junior (Jared Leto) — during a brutal home invasion. But the room itself is the focal point because what the intruders really want is inside it.
Spider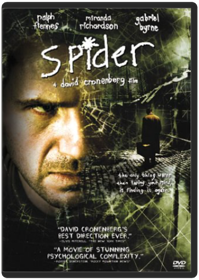 David Cronenberg
Spider (Ralph Fiennes) is in a constant struggle to overcome a traumatic event early in his life. He has been allowed a second chance at life after a long stay in a mental institution and returns to the streets where he grew up; sent to a halfway house under the stern but unsupervised watch of Mrs.Wilkenson (Lynn Redgrave). The sights, sounds and smells of revisiting the familiar streets of his old neighborhood send Spider further down a shadowy path that reawakens memories of his where his mother (Miranda Richardson) and his father (Gabriel Byrne) raised him. He soon begins to uncover the real truth shifting seamlessly back and forth between the tragic events that polarized a boy's adolescence to the shell of a man enduring the surreal plausible reality of today.
Swimming Pool
Francois Ozon
Dive into a mind-bending thriller that's soaked with raw sensuality! A murder-mystery author's search for inspiration takes a wicked turn when she meets a sexy and provocative young woman with an explosive past, in the movie Interview calls "A thrilling film! Charlotte Rampling and Ludivine Sagnier sizzle!"
The Machinist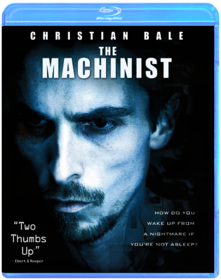 Brad Anderson
Genre: Drama
Rating: R
Release Date: 19-MAY-2009
Media Type: Blu-Ray
Batman Begins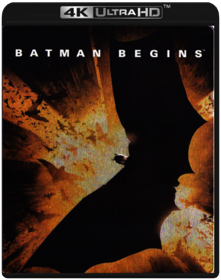 Christopher Nolan, Bob Kane
Brick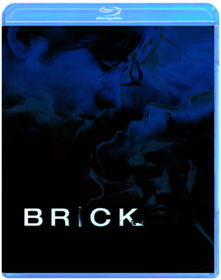 Rian Johnson
Brendan Frye is a loner, someone who knows all the angles but has chosen to stay on the outside. When the girl he loves turns up dead, he is determined to find the "who" and "why" and plunges into the dark and dangerous social strata of rich girl Laura, intimidating Tug, drug-addled Dode, seductive Kara, and the ominous Pin. But who can he really trust? These are the ingredients of Brick, a gritty and provocative thriller that critics describe as "a clever, twist-filled whodunit!" (Claudia Puig, USA Today)
Match Point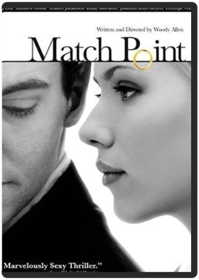 Woody Allen
Match Point is "a winning combination of sex, mystery, brilliant writing and first-rate acting that all adds up to one of the most erotic and exhilarating movies in years." (Maxim). Chris (Jonathan Rhys Meyers) is being torn apart by his desire for two very different women. Marrying Chloe (Emily Mortimer) will bring him a life of wealth and success, but his true passion lies with his brother-in-law's fiancee, the stunningly sensuous but unpredictable Nola (Scarlett Johansson). Pulsing with tension, Match Point rides the dangerous line between ambition and obsession to an ending as surprising as it is chilling.
Lives of Others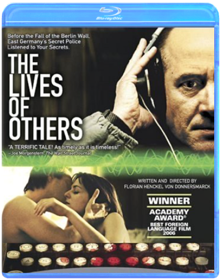 Florian Henckel Von Donnersmarck
This critically-acclaimed, Oscar(r)-winning film (Best Foreign Language Film, 2006) is the erotic, emotionally-charged experience Lisa Schwarzbaum (Entertainment Weekly) calls "a nail-biter of a thriller!" Before the collapse of the Berlin Wall, East Germany's population was closely monitored by the State Secret Police (Stasi). Only a few citizens above suspicion, like renowned pro-Socialist playwright Georg Dreyman, were permitted to lead private lives. But when a corrupt government official falls for Georg's stunning actress-girlfriend, Christa, an ambitious Stasi policeman is ordered to bug the writer's apartment to gain incriminating evidence against the rival. Now, what the officer discovers is about to dramatically change their lives - as well as his - in this seductive political thriller Peter Travers (Rolling Stone) proclaims is "the best kind of movie: one you can't get out of your head."
Eastern Promises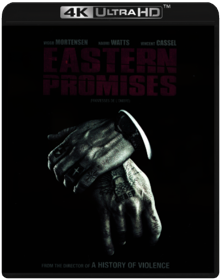 David Cronenberg
Viggo Mortensen and Academy Award® nominee Naomi Watts star in this electrifying thriller from critically acclaimed director David Cronenberg (A History of Violence). Criminal mastermind Nikolai (Mortensen) finds his ties to a notorious crime family shaken when he crosses paths with Anna (Watts), a midwife who has accidentally uncovered evidence against them. Their unusual relationship sets off an unstoppable chain of murder, mystery and deception in the explosive film critics are calling "provocative and engrossing" (Claudia Puig, USA Today).
Grindhouse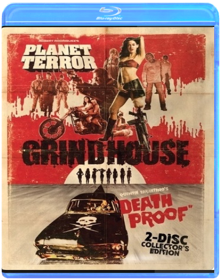 Robert Rodriguez, Quentin Tarantino, Rob Zombie, Edgar Wright, Eli Roth, Jason Eisener
Grindhouse: Death Proof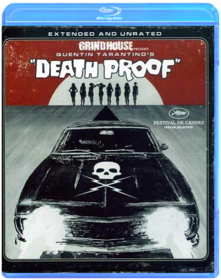 Quentin Tarantino
Director Quentin Tarantino delivers an adrenaline shot to the heart with Death Proof, "a tribute to balls-out pedal-to-the-metal car chases" (Pete Hammond, Maxim). Featuring exhilarating high-speed action, jaw-dropping stunts, and some of the most quotable lines since Pulp Fiction, Death Proof "goes faster, and funnier, than you thought possible...and then it goes further" (Ty Burr, Boston Globe). Kurt Russell stars as a sociopathic stuntman whose taste for stalking sexy young ladies gets him into big trouble when he tangles with the wrong gang of badass babes. Their confrontation escalates to a hair-raising, 18-minute automotive duel with one of the girls strapped to the hood of a thundering Dodge Challenger that "earns a place of honor among the great movie car chases" (Scott Foundas, LA Weekly).
Grindhouse: Planet Terror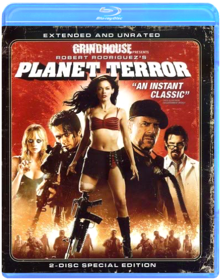 Robert Rodriguez
Director Robert Rodriguez (Sin City) is back with a rip-roaring, zombie-infested rollercoaster of a movie that sure as hell keeps you hanging on for the ride (Peter Travers, Rolling Stone). Rose McGowan, Freddy Rodriguez, Bruce Willis, and an all-star cast fight for their lives in the ultimate showdown between an army of flesh-eating mutants and a motley group of rag-tag survivors. Featuring one of the most memorable screen heroines ever and the now-legendary mock Machete trailer, Planet Terror is as total blast funny, gory and over the top (Christy Lemire, Associated Press).
No Country for Old Men
Joel Coen, Ethan Coen
UPC:786936750034
DESCRIPTION: Violence and mayhem erupt after a man stumbles upon a bloody crime scene, a stash of heroine and $2 million in cash in Miramax Films No Country For Old Men. Acclaimed filmmakers The Coen Brothers deliver their most viscerally compelling and ambitious film yet in this gripping crime saga in which money is as irresistible as bad choices are inevitable, and where every decision has potentially catastrophic consequences. Adapted from the novel by Pulitzer prize-winning author, Cormac McCarthy and starring an acclaimed cast led by Academy Award® winner Tommy Lee Jones, this mesmerizing game of cat and mouse will have you on the edge of your seat until the nail biting end.
Sunshine
Danny Boyle
In 2057, the sun is dying, and a crew must reheat the star to save mankind in this limited-release film directed by Danny Boyle. Bonuses: commentary, deleted scenes, production diaries, short films.
The Girl with the Dragon Tattoo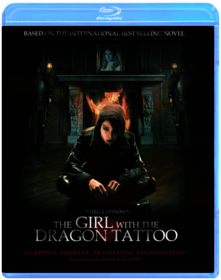 Niels Arden Oplev
The Girl with the Dragon Tattoo, The Girl Who Played with Fire & The Girl Who Kicked the Hornets Nest.
Shutter Island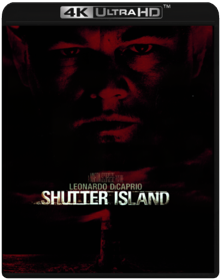 Martin Scorsese
Academy Award® winning director Martin Scorsese once again teams up with Leonardo DiCaprio in this spine-chilling thriller that critics say "sizzles with so much suspense that it's hot to the touch."** When U.S. Marshal Teddy Daniels (DiCaprio) arrives at the asylum for the criminally insane on Shutter Island, what starts as a routine investigation quickly takes a sinister turn. As the investigation unfolds and Teddy uncovers more shocking and terrifying truths about the island, he learns there are some places that never let you go. **Peter Travers, Rolling Stone.
Super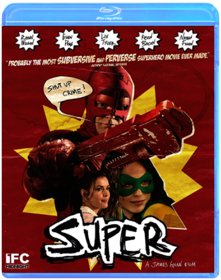 James Gunn
When sad-sack loser Frank (Rainn Wilson, The Office), a short-order cook, sees his ex-addict wife (Liv Tyler, The Lord of the Rings) willingly snatched away by a seductive drug dealer (Kevin Bacon), he finds himself bereft and unable to cope. But he decides to fight back under the guise of a do-it-yourself superhero called Crimson Bolt. With a red hand-made suit, a wrench, a crazed sidekick named Boltie (Ellen Page, Juno) and absolutely nothing in the way of superpowers Crimson Bolt beats his way through the mean streets of crime in hopes of saving his wife.
The Girl with the Dragon Tattoo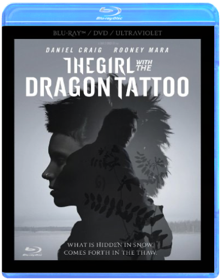 David Fincher
Disgraced journalist Mikael Blomkvist (Daniel Craig) accepts an invitation to surreptitiously investigate a forty year old unsolved murder on behalf of the victim's uncle, Swedish industrialist Henrik Vanger (Christopher Plummer). Meanwhile, tattooed hacker Lisbeth Salander (Rooney Mara), hired to investigate Blomkvist, discovers the truth behind the conspiracy that led to his fall from grace. Thrown together by fate, the unlikely duo uncovers a secret history of murder and sexual abuse festering beneath the veneer of Sweden's industrial past, all the while drawing closer to a quiet evil waiting to engulf them both.
The Dark Knight Rises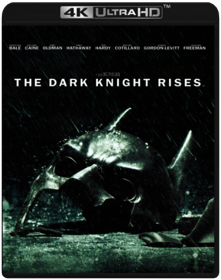 Christopher Nolan
Passion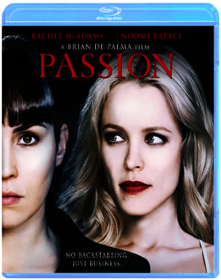 Brian De Palma
Brian De Palma returns to the sleek, sly, seductive territory of Dressed To Kill with an erotic thriller fueled by sex, ambition and the murderous side of Passion. Rachel McAdams and Noomi Rapace star as two female executives whose fierce competition to rise up the ranks is about to turn literally cut-throat. Bonus Features: Interviews with Rachel McAdams and Noomi Rapace
Gone Girl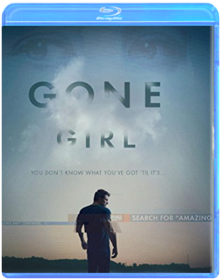 David Fincher
Inherent Vice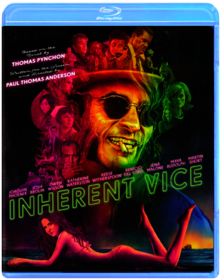 Paul Thomas Anderson
Maps to the Stars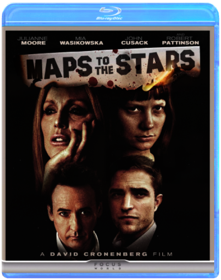 David Cronenberg
Academy Award nominee and Golden Globe winner Julianne Moore stars with Mia Wasikowska, John Cusack and Robert Pattinson in this unforgettable, darkly comic thriller from acclaimed director David Cronenberg. Hollywood actress Havana Segrand (Moore) is unraveling as her career flounders. Her therapist (Cusack) and his wife are busy managing the career of their child-star son. But when a mysterious young woman named Agatha (Wasikowska) befriends a limo driver (Pattinson) and ties all their lives together, nothing will ever be the same as they try to survive a world of money, fame, envy and relentless hauntings.
Nightcrawler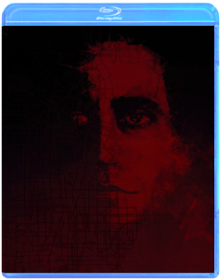 Dan Gilroy
Nightcrawler is a thriller set in the nocturnal underbelly of contemporary Los Angeles. Jake Gyllenhaal stars as Lou Bloom, a driven young man desperate for work who discovers the high-speed world of L.A. crime journalism. Finding a group of freelance camera crews who film crashes, fires, murder and other mayhem, Lou muscles into the cut-throat, dangerous realm of nightcrawling - where each police siren wail equals a possible windfall and victims are converted into dollars and cents. Aided by Rene Russo as Nina, a veteran of the blood-sport that is local TV news, Lou blurs the line between observer and participant to become the star of his own story.
Arrival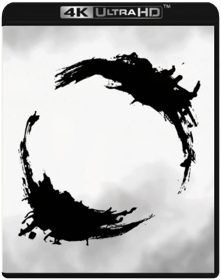 Denis Villeneuve
When mysterious spacecrafts touch down across the globe, an elite team - lead by expert linguist Louise Banks (Amy Adams) - is brought together to investigate. As mankind teeters on the verge of global war, Banks and the team race against time for answers - and to find them, she will take a chance that could threaten her life, and quite possibly humanity.4K Ultra Blu-Ray edition
Elle
Paul Verhoeven
Michèle seems indestructible. Head of a leading video game company, she brings the same ruthless attitude to her love life as to business. Being attacked in her home by an unknown assailant changes Michèle's life forever. When she resolutely tracks the man down, they are both drawn into a curious and thrilling game - a game that may, at any moment, spiral out of control.
Alien: Covenant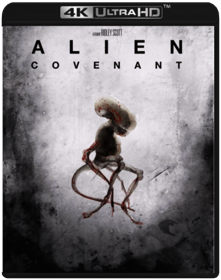 Ridley Scott
Ridley Scott returns to the universe he created with the next Alien adventure! The crew of the colony ship Covenant uncovers a deadly threat and must attempt a harrowing escape.
The Killing of a Sacred Deer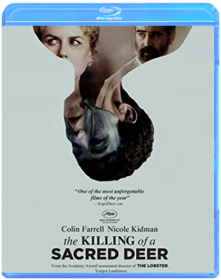 Yorgos Lanthimos
Golden Globe® winner Colin Farrell and Oscar® winner Nicole Kidman star in an unforgettable thriller about the sacrifice one man has to make in order to protect his family.
Thoroughbreds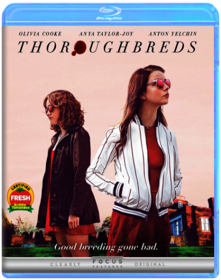 Cory Finley
Childhood friends Lily (Anya Taylor-Joy) and Amanda (Olivia Cooke) reconnect in suburban Connecticut after years of growing apart. Lily is now a polished, upper-class teenager at a fancy boarding school; Amanda has turned into a sharp-witted outcast with an attitude. Though they seem at odds, the pair bonds over Lily's contempt for her oppressive stepfather, and they begin to bring out one another's most destructive tendencies. Their ambitions lead them to hire a local hustler and take matters into their own hands to set their lives straight.
Twin Peaks: The Return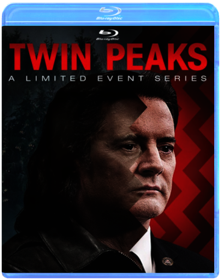 David Lynch
Annihilation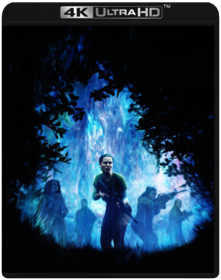 Alex Garland
Annihilation 4K UHD Blu-Ray + Blu-Ray + Digital HD