Häxan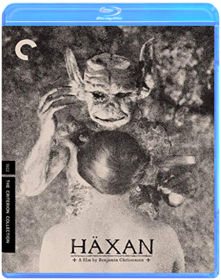 Benjamin Christensen
Nosferatu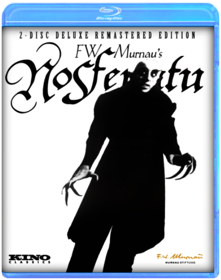 F. W. Murnau
An unauthorized adaptation of Bram Stoker's Dracula, Nosferatu is the quintessential silent vampire film, crafted by legendary German director F. W. Murnau (Sunrise, Faust, The Last Laugh). Rather than depicting Dracula as a shape-shifting monster or debonair gentleman, Murnau's Graf Orlok (as portrayed by Max Schreck) is a nightmarish, spidery creature of bulbous head and taloned claws — perhaps the most genuinely disturbing incarnation of vampirism yet envisioned. Nosferatu was an atypical expressionist film in that much of it was shot on location. While directors such as Lang and Lubitsch built vast forests and entire towns within the studio, Nosferatu's landscapes, villages and castle were actual locations in the Carpathian Mountains. Murnau was thus able to infuse the story with the subtle tones of nature: both pure and fresh as well as twisted and sinister. Remastered in high definition for the first time and making its Blu-ray debut exclusively from Kino Classics.

BONUS FEATURES: Two-disc set features two versions of the film, the original German Intertitles (with optional English subtitles) or English Intertitles, Han s Erdmann s original 1922 score in 5.1 Surround or 2.0 Stereo, The Language of Shadows a 52 minute documentary chronicling the early career of F.W. Murnau, a series of clips and highlights from other F.W. Murnau films, Photo Gallery
Dracula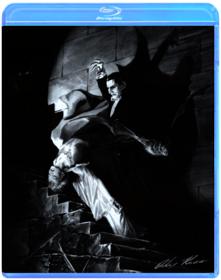 Tod Browning
The original Dracula, starring Bela Lugosi, launched the Hollywood horror genre and defined the iconic look and frightening character of the famed vampire. Towering ominously among the shadows of the Carpathian Mountains, Castle Dracula strikes fear in the hearts of the Transylvanian villagers below. After a naive real estate agent succumbs to the will of Count Dracula, the two head to London where the vampire sleeps in his coffin by day and searches for potential victims by night. The inspiration for hundreds of subsequent remakes and adaptations, this classic film directed by Tod Browning is the signature adaptation of Bram Stoker's story with its eerie passion, shadowy atmosphere and thrilling cinematography.
Frankenstein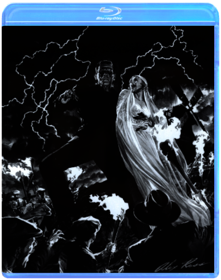 James Whale
The Mummy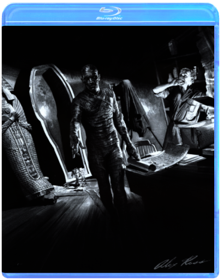 Karl Freund
The Invisible Man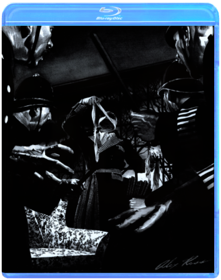 James Whale
The signature adaptation of H.G. Wells' The Invisible Man stars Claude Rains as a mysterious scientist who discovers a serum that makes him invisible. Covered by bandages and dark glasses, the scientist arrives at a small English village and attempts to hide his amazing discovery. He soon realizes, however, that the same drug which renders him invisible is slowly driving him insane and capable of committing unspeakable acts of terror. Directed by James Whale, the horror classic features groundbreaking special effects by John P. Fulton that inspired many of the techniques that are still used today.
The Bride of Frankenstein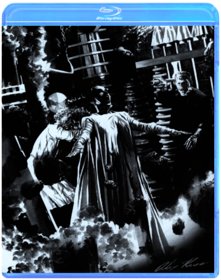 Tod Browning, Karl Freund, James Whale, George Waggner
SPECIAL FEATURES:

Dracula (1931):
Dracula (1931): Spanish Version with introduction by Lupita Tovar Kohner
The Road to Dracula
Lugosi: The Dark Prince
Dracula: The Restoration
Dracula Archives
Alternate Score by Phillip Glass Performed by the Kronos Quartet
Feature Commentary by Film Historian David J. Skal
Feature Commentary by Steve Haberman, Screenwriter of Dracula: Dead and Loving It
Trailer Gallery

Frankenstein:
The Frankenstein Files: How Hollywood Made a Monster
Karloff: The Gentle Monster
Frankenstein Archives
Boo!: A Short Film
Feature Commentary by Film Historian Rudy Behlmer
Feature Commentary by Historian Sir Christopher Frayling
100 Years of Universal: Restoring the Classics
Trailer Gallery

The Mummy (1932):
Mummy Dearest: A Horror Tradition Unearthed
He Who Made Monsters: The Life and Art of Jack Pierce
Unraveling The Legacy Of The Mummy
The Mummy Archives
Feature Commentary By Rick Baker, Scott Essman, Steve Haberman, Bob Burns and Brent Armstrong
Feature Commentary by Film Historian Paul M. Jensen
100 Years of Universal: The Carl Laemmle Era
Trailer Gallery

The Invisible Man:
Now You See Him: The Invisible Man Revealed
Production Photos
Feature Commentary by Film Historian Rudy Behlmer
100 Years of Universal: Unforgettable Characters
Trailer Gallery

The Bride of Frankenstein:
She's Alive!: Creating The Bride of Frankenstein
The Bride of Frankenstein Archives
Feature Commentary by Film Historian Scott MacQueen
Trailer Gallery

The Wolf Man:
Monster by Moonlight: An Original Documentary
The Wolf Man: From Ancient Curse to Modern Myth
Pure in Heart: The Life and Legacy of Lon Chaney Jr.
He Who Made Monsters: The Life and Art of Jack Pierce
The Wolf Man Archives
Feature Commentary by Film Historian Tom Weaver
100 Years of Universal: The Lot
Trailer Gallery
The Wolf Man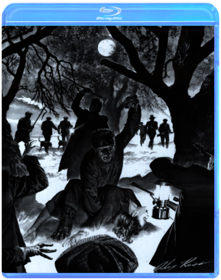 George Waggner
The original Wolf Man is one of the silver screen's most unforgettable characters and, along with the other Universal Classic Monsters, defined the Hollywood horror genre. The Wolf Man: Complete Legacy Collection includes all 7 films from the original legacy including the eerie classic starring Lon Chaney Jr. and the timeless films that followed. These landmark motion pictures defined the iconic look of the tragic monster and continue to inspire countless remakes and adaptations that strengthen the legend of the Wolf Man to this day.
The Uninvited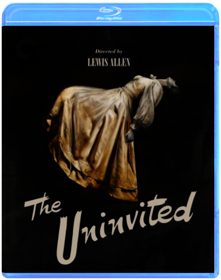 Lewis Allen
A pair of siblings (Ministry of Fear's Ray Milland and The Philadelphia Story's Ruth Hussey) from London purchase a surprisingly affordable, lonely cliff-top house in Cornwall, only to discover that it actually carries a ghostly price; soon they're caught up in a bizarre romantic triangle from beyond the grave. Rich in atmosphere, THE UNINVITED, directed by Lewis Allen (Suddenly), was groundbreaking for the seriousness with which it treated the haunted-house genre, and it remains an elegant and eerie experience, featuring a classic score by Victor Young (Written on the Wind). A tragic family past, a mysteriously locked room, cold chills, bumps in the night—this gothic Hollywood classic has it all.
Creature from the Black Lagoon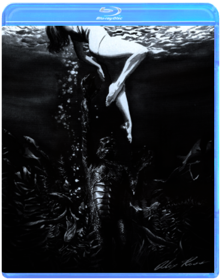 John Sherwood, Jack Arnold
The original Creature from the Black Lagoon is one of the silver screen's most unforgettable characters and, along with the other Universal Classic Monsters, defined the Hollywood horror genre. The Creature from the Black Lagoon: Complete Legacy Collection includes all 3 films from the original legacy including the gripping classic and the sequels that followed. These landmark motion pictures perfectly blended Universal's classic monster heritage with the science fiction explosion of the 1950s and continue to inspire remakes and adaptations that strengthen the legend of the Creature from the Black Lagoon to this day.
Godzilla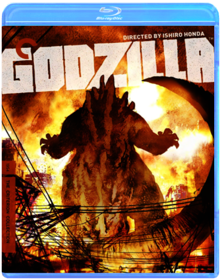 Ishirô Honda
Ishiro Honda's Godzilla is the roaring granddaddy of all monster movies. It's also a remarkably humane and melancholy drama made in Japan at a time when the country was still reeling from nuclear attack and H-bomb testing. Its rampaging radioactive beast, the poignant embodiment of an entire population's fears, became a beloved international icon of destruction, spawning more than twenty sequels and spinoffs. This first thrilling, tactile spectacle continues to be a cult phenomenon; here, we present the original, 1954 Japanese version, along with Godzilla: King of the Monsters!, the 1956 American reworking starring Raymond Burr (Rear Window).
Diabolique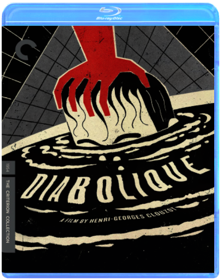 Henri-Georges Clouzot
Before Psycho, Peeping Tom, and Repulsion, there was Diabolique. This thriller from Henri‑Georges Clouzot (Le corbeau, The Wages of Fear), which shocked audiences in Europe and the U.S., is the story of two women—the fragile wife and the willful mistress of a sadistic school headmaster—who hatch a daring revenge plot. With its unprecedented narrative twists and unforgettably scary images, Diabolique is a heart-grabbing benchmark in horror filmmaking, featuring outstanding performances by Simone Signoret (Casque d'or, Army of Shadows), Vera Clouzot (The Wages of Fear), and Paul Meurisse (Le deuxième souffle, Army of Shadows).
The Night of the Hunter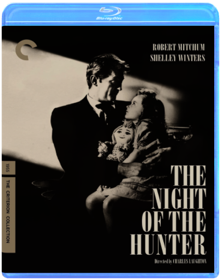 Charles Laughton
The Night of the Hunter—incredibly, the only film the great actor Charles Laughton ever directed—is truly a standalone masterwork. A horror movie with qualities of a Grimm fairy tale, it stars a sublimely sinister Robert Mitchum (Cape Fear, The Friends of Eddie Coyle) as a traveling preacher named Harry Powell (he of the tattooed knuckles), whose nefarious motives for marrying a fragile widow, played by Shelley Winters (A Place in the Sun, The Diary of Anne Frank) are uncovered by her terrified young children. Graced by images of eerie beauty and a sneaky sense of humor, this ethereal, expressionistic American classic—also featuring the contributions of actress Lillian Gish (Intolerance, Duel in the Sun) and writer James Agee—is cinema's quirkiest rendering of the battle between good and evil.
The Blob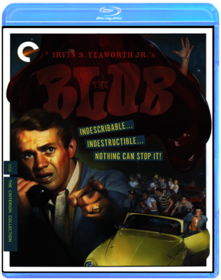 Irvin S. Yeaworth Jr.
A cult classic of gooey greatness, The Blob follows the havoc wreaked on a small town by an outer-space monster with neither soul nor vertebrae, with Steve McQueen (The Great Escape) playing the rebel teen who tries to warn the residents about the jellylike invader. Strong performances and ingenious special effects help The Blob transcend the schlock sci-fi and youth delinquency genres from which it originates. Made outside of Hollywood by a maverick film distributor and a crew whose credits mostly comprised religious and educational shorts, The Blob helped launch the careers of McQueen and composer Burt Bacharach, whose bouncy title song is just one of this film's many unexpected pleasures.
Black Sunday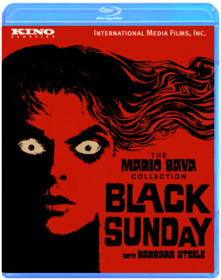 Mario Bava
In Mario Bava's gothic horror masterpiece steeped in rich atmosphere, condemned witch Princess Asa (Barbara Steele) returns from the dead two centuries after her execution and wreaks vengeance on her killers' family. Possessing the body of a descendant who happens to look just like her, Asa pulls out all the stops to exact her revenge. This is Bava's credited directorial debut, and it catapulted Steele and him to stardom
Eyes Without a Face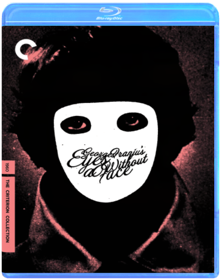 Georges Franju
At his secluded chateau in the French countryside, a brilliant, obsessive doctor (Children of Paradise's Pierre Brasseur) attempts a radical plastic surgery to restore the beauty of his daughter's disfigured countenance—at a horrifying price. EYES WITHOUT A FACE, directed by the supremely talented Georges Franju (Judex), is rare in horror cinema for its odd mixture of the ghastly and the lyrical, and it has been a major influence on the genre in the decades since its release. There are images here—of terror, of gore, of inexplicable beauty—that once seen are never forgotten.
The Innocents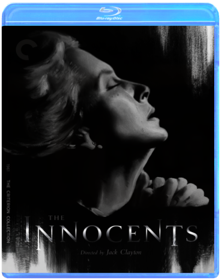 Jack Clayton
A Victorian governess fears a boy and girl have been possessed by a dead couple. Directed by Jack Clayton. From Henry James' "The Turn of the Screw.]Victorian governess fears boy and girl are possessed.]0]]Jack Clayton]]]Deborah Kerr]Martin Stephens]Pamela Franklin]Michael Redgrave]Peter Wyngarde]Meg Jenkins]Clytie Jessop]Isla Cameron]Eric Woodburn]
Carnival of Souls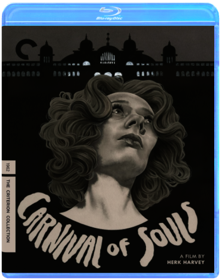 Herk Harvey
A young woman in a small Kansas town survives a drag race accident, then agrees to take a job as a church organist in Salt Lake City. En route, she becomes haunted by a bizarre apparition that compels her toward an abandoned lakeside pavilion. Made by industrial filmmakers on a modest budget, the eerily effective B-movie classic Carnival of Souls was intended to have the look of a Bergman and the feel of a Cocteau and, with its strikingly used locations and spooky organ score, it succeeds. Herk Harvey s macabre masterpiece gained a cult following on late-night television and continues to inspire filmmakers today.

BLU-RAY SPECIAL EDITION FEATURES
- New, restored 4K digital transfer, with uncompressed monaural soundtrack
- Selected-scene audio commentary featuring director Herk Harvey and screenwriter John Clifford
- New interview with comedian and writer Dana Gould
- New video essay by film critic David Cairns
- The Movie That Wouldn t Die!, a documentary on the 1989 reunion of the film s cast and crew
- The Carnival Tour, a 2000 update on the film s locations
- Excerpts from movies made by the Centron Corporation, an industrial film company based in Lawrence, Kansas, that once employed Harvey and Clifford
- Deleted scenes
- Outtakes, accompanied by Gene Moore s organ score
- History of the Saltair Resort in Salt Lake City, where key scenes in the film were shot
- Trailer
- PLUS: An essay by writer and programmer Kier-La Janisse
Whatever Happened to Baby Jane?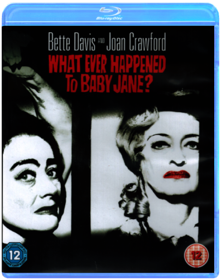 Robert Aldrich
Directed by Robert Aldrich. Starring Marjorie Bennett, Joan Crawford, Anna Lee.
Repulsion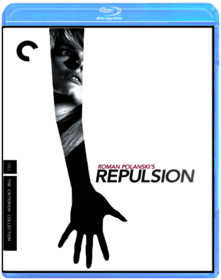 Roman Polanski
Roman Polanski followed up his international breakthrough, Knife in the Water, with this controversial, chilling tale of psychosis, starring Catherine Deneuve as Carole, a fragile, frigid young beauty cracking up over the course of a terrifying weekend. Left alone by her vacationing sister in their London flat, Carole is haunted by specters real and imagined, and her insanity grows to a violent pitch. Thanks to its unforgettable attention to disturbing detail and Polanski's unparalleled adeptness at turning claustrophobic space into an emotional minefield, Repulsion remains one of cinema's most shocking psychological thrillers.

SPECIAL EDITION FEATURES:

• New, restored high-definition digital transfer with uncompressed monaural soundtrack

• Audio commentary featuring director Roman Polanski and actress Catherine Deneuve

• A British Horror Film (2003), a documentary on the making of Repulsion, featuring interviews with Polanski, producer Gene Gutowski, and cinematographer Gil Taylor

• A 1964 television documentary filmed on the set of Repulsion, featuring rare footage of Polanski and Deneuve at work

• Theatrical trailer

• PLUS: A booklet featuring an essay by film scholar and curator Bill Horrigan

Stills from Repulsion (Click for larger image)
The Short Films of David Lynch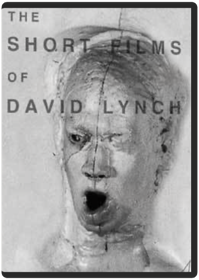 David Lynch
SHORT FILMS OF DAVID LYNCH
David Lynch

Collection of highly sourght-after David Lynch shorts, including his first works.

A must-see for fans of the legendary filmmaker David Lynch, this collecton features six short films from the master of the macabre. Spanning the director's career, from early experiments to more fully realized visions, this disc contains the shorts "Six Men Getting Sick", "The Alphabet", "The Grandmother" "The Amputee", The Cowboy and the Frenchman" and "Lumiere". Each film is preceded by an introduction from the director.
The Fearless Vampire Killers
Roman Polanski
Its the living end, a fancy-dress ball for blood fiends in Count Von Krolocks Transylvanian castle. Surely no mortal would be foolish enough to infiltrate this hemogobbling horror of a soiree. But partygoers notice something in the ballroom mirrors: the reflections of humans vampire killers dancing among them. Director/cowriter Roman Polanski (The Pianist, Rosemary s Baby, Chinatown) spoofs vampire movies with this droll balancing act of shocks and laughs. He also portrays Alfred, mousy apprentice to a doddering researcher of vampirism (Jack MacGowran)...and the lovestruck defender of gorgeous Sarah (Sharon Tate) when the Count (Ferdy Mayne) tries to make her the ghoul of his dreams. It s all fang-tastic fun!
Hour of the Wolf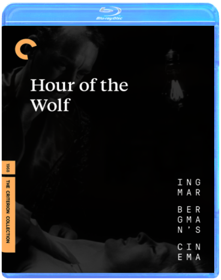 Ingmar Bergman
On a remote island, a troubled artist feels his mind slipping away from him. Troubled by disturbing visions and paranoid delusions, he and his wife begin to suspect that the haunting memories are the machinations of a bizarre, perverted cult that reside on the other side of the island.
Night of the Living Dead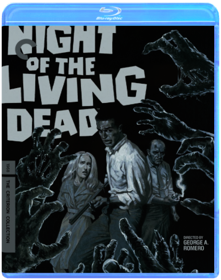 George A. Romero
Shot outside Pittsburgh on a shoestring budget by a band of filmmakers determined to make their mark, Night of the Living Dead, directed by horror master George A. Romero, is one of the great stories of independent cinema: a midnight hit turned box-office smash that became one of the most influential films of all time. A deceptively simple tale of a group of strangers trapped in a farmhouse who find themselves fending off a horde of recently dead, flesh-eating ghouls, Romero s claustrophobic vision of a late-1960s America literally tearing itself apart rewrote the rules of the horror genre, combined gruesome gore with acute social commentary, and quietly broke ground by casting a black actor (Duane Jones) in its lead role. Stark, haunting, and more relevant than ever, Night of the Living Dead is back, in a new 4K restoration.

TWO-BLU-RAY SPECIAL EDITION FEATURES
- New 4K digital restoration, supervised by director George A. Romero, coscreenwriter John A. Russo, sound engineer Gary R. Streiner, and producer Russell W. Streiner
- New restoration of the monaural soundtrack, supervised by Romero and Gary R. Streiner, and presented uncompressed
- Night of Anubis, a never-before-presented work-print edit of the film
- New program featuring filmmakers Frank Darabont, Guillermo del Toro, and Robert Rodriguez
- Never-before-seen 16 mm dailies reel
- New program featuring Russo about the commercial and industrial-film production company where key Night of the Living Dead filmmakers got their start
- Two audio commentaries from 1994, featuring Romero, Russo, producer Karl Hardman, actor Judith O Dea, and more
- Archival interviews with Romero and actors Duane Jones and Judith Ridley
- New programs about the editing, the score, and directing ghouls
- New interviews with Gary R. Streiner and Russel W. Streiner
- Trailer, radio spots, and TV spots
- More!
- PLUS: An essay by critic Stuart Klawans
Rosemary's Baby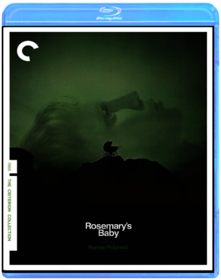 Roman Polanski
Terrifying and darkly comic, Rosemary's Baby marked the Hollywood debut of Roman Polanski (Repulsion). This wildly entertaining nightmare, faithfully adapted from Ira Levin's best seller, stars a revelatory Mia Farrow (Hannah and Her Sisters) as a young mother-to-be who grows increasingly suspicious that her overfriendly elderly neighbors, played by Sidney Blackmer (High Society) and an Oscar-winning Ruth Gordon (Harold and Maude), and self-involved husband (actor and filmmaker John Cassavetes) are hatching a satanic plot against her and her baby. In the decades of occult cinema Polanski's ungodly masterpiece has spawned, it's never been outdone for sheer psychological terror.
Multiple Maniacs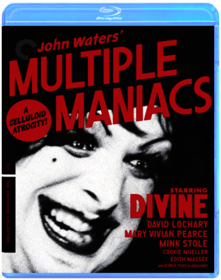 John Waters
The Last House on the Left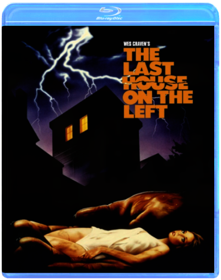 Wes Craven
MARI, SEVENTEEN, IS DYING. EVEN FOR HER THE WORST IS YET TO COME!

The directorial debut of Wes Craven, the man behind such horror favorites as A Nightmare on Elm Street, The Hills Have Eyes and Scream, The Last House on the Left justly retains its reputation as one of the most harrowing cinematic experiences of all time, nearly half a century on from its original release.

On the eve of her 17th birthday, Mari and friend Phyllis set off from her family home to the big city to attend a concert by shock-rockers Bloodlust. Attempting to pick up some marijuana on the way, the pair run afoul of a group of vicious crooks, headed up by the sadistic and depraved Krug (David Hess). Gagged and bound, the young women are bundled into a car trunk and driven to the woods, where the gang subject them to a terrifying ordeal of sexual humiliation, torture and murder.

Unleashed on an unsuspecting public in 1972, The Last House on the Left shocked audiences with its graphic and unflinching portrayal of interpersonal violence, paving the way for a whole host of cheap imitators looking to capitalize on its success. It is Wes Craven's original alone, however, that remains one of the true watershed moments in horror (and indeed, film) history.

3-DISC LIMITED EDITION CONTENTS Three cuts of the film newly restored in 2K from original film elementsOriginal Uncompressed Mono AudioOptional English subtitles for the deaf and hard of hearing6 x lobby card reproductionsDouble-sided poster featuring original and newly commissioned artworkReversible sleeve featuring original and newly commissioned artworkLimited edition 60 page perfect-bound book featuring new writing on the film by author Stephen Thrower

DISC ONE [BLU-RAY] – THE UNRATED CUT High Definition Blu-ray (1080p) presentation of the Unrated VersionIsolated score newly remastered from the original 17.5" magnetic tracksBrand new audio commentary by podcasters Bill Ackerman and Amanda ReyesArchival audio commentary with writer/director Wes Craven and producer Sean S. CunninghamArchival audio commentary with stars David Hess, Marc Sheffler and Fred LincolnArchival introduction to the film by Wes CravenStill Standing: The Legacy of The Last House on The Left – archival interview with Wes CravenCelluloid Crime of the Century – archival documentary featuring interviews with Wes Craven, Sean S. Cunningham, actors David Hess, Fred Lincoln, Jeramie Rain, Marc Sheffler and Martin KoveScoring Last House on the Left – archival interview with actor/composer David HessIt's Only a Movie: The Making of The Last House on the Left – archival documentaryForbidden Footage – the cast and crew of Last House on the film's most controversial sequencesJunior's Story – a brand new interview with actor Marc ShefflerBlood and Guts- a brand new interview with makeup artist Anne PaulThe Road Leads to Terror - a brand new featurette revisiting the film's original shooting locationsDeleted Scene - Mari Dying at the LakeExtended Outtakes and Dailies , newly transferred in HDTrailers, TV Spot & Radio SpotsImage Galleries

DISC TWO [BLU-RAY] – THE KRUG & COMPANY & R-RATED CUTS High Definition Blu-ray (1080p) presentation of the Krug and Company and R-rated cuts of the filmThe Craven Touch – brand new featurette bringing together interviews with a number of Wes Craven's collaborators, including Sean S. Cunningham, composer Charles Bernstein, producer Peter Locke, cinematographer Mark Irwin and actress Amanda WyssEarly Days and 'Night of Vengeance' – filmmaker Roy Frumkes remembers Wes Craven and Last House on the LeftTales That'll Tear Your Heart Out – excerpts from an unfinished Wes Craven shortQ&A with Marc Sheffler from a 2017 screening of the film at The American CinemathequeKrug Conquers England - archival featurette charting the theatrical tour of the first ever uncut screening of the film in the UK

DISC THREE [CD] – 'THE LAST HOUSE ON THE LEFT' ORIGINAL MOTION PICTURE SOUNDTRACK CD featuring the complete, newly remastered film score
The Demons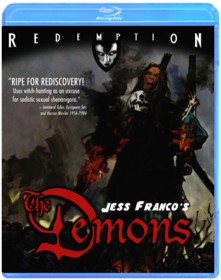 Jesús Franco
As the scarlet flames lick her pale and desperate face while the feeble body is eager to succumb, a vindictive unrepentant witch doomed by the Grand Inquisitor Jeffries and Lady de Winter to die at the stake vomits her last malignant and sulphurous curse to all those guilty of her ordeal. As a result, petrified and with the curse of demise upon the accusers' heads, Lord and Lady de Winter set out to trace the witch's dark bloodline, and in particular, her daughters Kathleen and Margaret who have been raised as Sisters in the Blackmoor convent since childhood. But within the nunnery's thick stone walls, rabid desire and evil possession govern, furthermore, only one daughter is the curse's true heir. Which one is granted the power of retribution?

Don't Look Now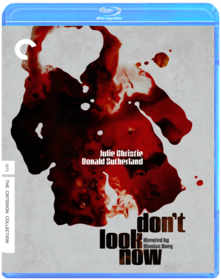 Nicolas Roeg
Donald Sutherland (Klute) and Julie Christie (Darling) mesmerize as a married couple on an extended trip to Venice following a family tragedy. While in that elegantly decaying city, they have a series of inexplicable, terrifying, and increasingly dangerous experiences. A masterpiece from Nicolas Roeg (Walkabout), Don't Look Now, adapted from a story by Daphne du Maurier (Rebecca), is a brilliantly disturbing tale of the supernatural, as renowned for its innovative editing and haunting cinematography as its explicit eroticism and unforgettable denouement, one of the great endings in horror history.
The Exorcist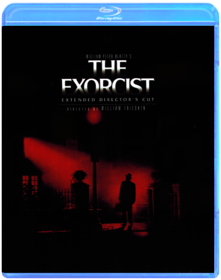 William Friedkin
Controversial and popular from the moment it opened, The Exorcist marks its historic Blu-ray premiere in a 2-Disc Edition featuring Stunning Hi-Def Presentations of the Original 1973 Theatrical Version and the 2000 Extended Director's Cut. The frightening and realistic tale of an innocent girl inhabited by a terrifying entity, her mother's frantic resolve to save her and two priests—one doubt-ridden, the other a rock of faith—joined in battling ultimate evil always leaves viewers breathless. This greatest supernatural thriller of all time astonishes and unsettles like no other movie.
Female Vampire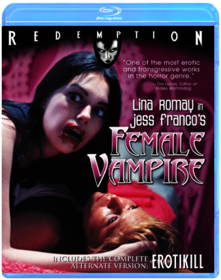 Jesús Franco
In the Madeira Island, the mute Countess Irina Karlstein is the last descendant of the evil Karlstein vampire family. She lives with her also mute servant and seems to be nymphomaniac, seeking for sex most of the time without satisfaction. Irina likes oral sex with men and women to suck off not only semen, but apparently also blood, killing her male and female lovers.

Sisters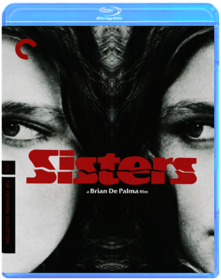 Brian De Palma
Margot Kidder is Danielle, a beautiful model separated from her Siamese twin, Dominique. When a hotshot reporter (Jennifer Salt) suspects Dominique of a brutal murder, she becomes dangerously ensnared in the sisters' insidious sibling bond. A scary and stylish paean to female destructiveness, Brian De Palma's first foray into horror voyeurism is a stunning amalgam of split-screen effects, bloody birthday cakes, and a chilling score by frequent Hitchcock collaborator Bernard Herrmann.
The Wicker Man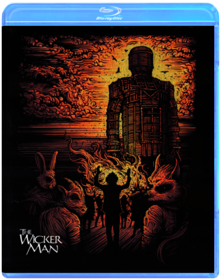 Robin Hardy
A police sergeant comes to a Scottish isle where a local lord presides over a sacrificial pagan cult.
Blood for Dracula
Paul Morrissey
Lorna the Exorcist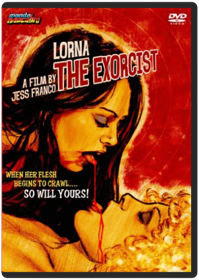 Jesús Franco
Patrick, a rich businessman, celebrates his daughter Linda's 18th birthday by taking her and his wife to a famous casino resort in the south of France, where, 20 years earlier, he had won the money that enabled him to start his business and begin his rise to the top. At the casino he meets the beautiful and mysterious Lorna, whom he first encountered that night 20 years ago. She reminds him that he made a promise to her back then. She is the power behind his success and now she has returned to claim her reward - his daughter, Linda. A masterpiece of transgressive horror from Jess Franco.
Phantom of the Paradise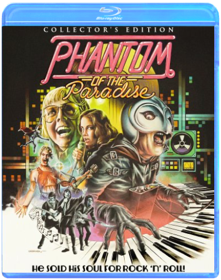 Brian De Palma
Phantom Of The Paradise is a ground-breaking cult film favorite from acclaimed writer/director Brian De Palma (Carrie, Dressed To Kill).

Paul Williams wrote the acclaimed score for this musical horror classic, and stars as an evil record tycoon haunted and taunted by the disfigured composer Winslow Leach (William Finley, Sisters) he once wronged. Cheered by the Los Angeles Times as a delightful, outrageous…visual triumph, and also starring Jessica Harper (Suspiria, Shock Treatment) and Gerrit Graham (Used Cars, Terrorvision), this hilarious send-up of the glam rock era is pure entertainment from beginning to end.
The Texas Chain Saw Massacre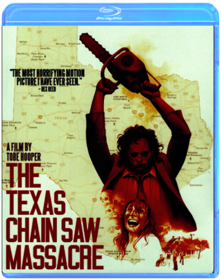 Tobe Hooper
It has been called grisly, sick, and perverse, , as well as raw, unshakeable, and the movie that redefined horror. It was attacked by churches, banned by governments, and acclaimed by only the bravest of critics. It stunned audiences worldwide and set a new standard in movie terror forever. Today writer-producer-director Tobe Hooper s dark, visionary tale remains unparalleled in its impact as perhaps the most frightening motion picture ever made.

To celebrate the 40th anniversary of this beloved horror classic, MPI Media Group presents the original restored film in an all-new 4k scan authorized by Tobe Hooper, featuring a dynamic new 7.1 surround sound mix and never-before-seen outtakes!
The Beast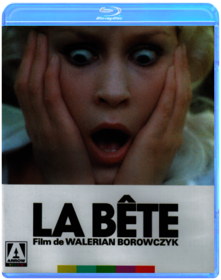 Walerian Borowczyk
THE BEAST

Once upon a time in the 18th century a beast lived in the woods of an aristocratic estate. And this beast, possessed of a giant phallus and an insatiable lust, set upon the beautiful young lady of the house. Two centuries later, the tale of the beast would return in the dreams of an American heiress contracted to carry the male descendant of the same crumbling aristocratic family and their secret.
Exorcism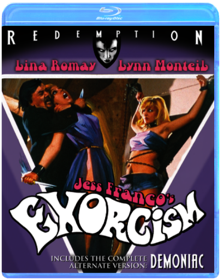 Jesús Franco
A former Catholic priest, who was tossed from the priesthood for his way-too-liberal beliefs, now writes S&M articles for a French magazine. Having been a witness to Black Masses complete with phony sacrifices, he deems himself judge and sets out to kill those people he feels are destined to spend eternity in Hell. ENGLISH DUBBED (also French w/ English Subtitles)
Ilsa: She Wolf of the SS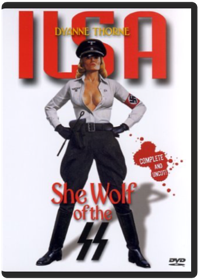 Don Edmonds
This notorious Canadian sexploitation cult classic is one of the most sick and sadistic features ever released to a general audience, and the only film that producer David F. Friedman, the king of sleaze himself, was so ashamed of that he removed his name from it. Statuesque, buxom blonde Dyanne Thorne is Ilsa, the ruthless commandant of a Nazi medical camp who subjects her patients (mostly naked women) through the most painful and brutal tortures she can think of to prove the superiority of the female sex to Nazi high command. At night she goes through the male prisoners like boy toys to be discarded and castrated the next day ("Once a prisoner has slept with me, he'll never sleep with another woman!"), until she meets a man she can't conquer in bed. It proves to be her downfall. Vamping it up with a corny German growl, Thorne leers with gargoylish delight at her latest diabolical tortures: grotesque, gangrenous infections, exploding sex toys, boiling alive, and a dinner centerpiece involving a naked girl, a noose, and a melting block of ice that leaves her dangling by meal's end. Directed with an artless bluntness and a cold cynicism, it's a brutal, nasty film, utterly tasteless yet perversely fascinating. It was reportedly shot in a week on sets left over from the sitcom Hogan's Heroes, and proved so successful that it spawned two official and one unofficial sequels.

Anchor Bay's restored print is letterboxed and reportedly restored. The DVD edition also features commentary by Thorne, producer Friedman, and director Don Edmunds, moderated by humorist Martin Lewis. —Sean Axmaker
Jaws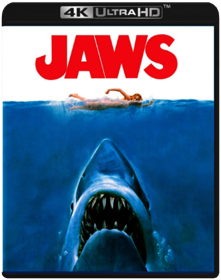 Steven Spielberg
Directed by Academy Award® winner Steven Spielberg, Jaws set the standard for edge-of-your-seat suspense quickly becoming a cultural phenomenon and forever changing the movie industry. When the seaside community of Amity finds itself under attack by a dangerous great white shark, the town's chief of police (Roy Scheider), a young marine biologist (Richard Dreyfuss) and a grizzled shark hunter (Robert Shaw) embark on a desperate quest to destroy the beast before it strikes again. Featuring an unforgettable score that evokes pure terror, Jaws remains one of the most influential and gripping adventures in motion picture history.
Shivers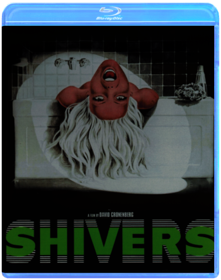 David Cronenberg
Starliner Towers is just another highrise apartment building until something terrible begins to go wrong. A terrifying parasite has taken hold, infecting everyone. Normal people are becoming deranged, committing uncontrollable acts of mindless violence. There's nowhere to hide and no escape from the terror.
Thundercrack!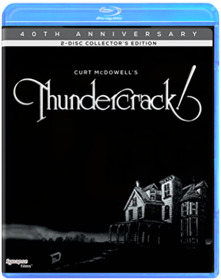 Curt McDowell
YEARS IN THE MAKING! THE HIGHLY-ANTICIPATED RESTORATION OF THE UNDERGROUND FILM CLASSIC THUNDERCRACK! WILL FINALLY BE UNLEASHED TO THE PUBLIC!

Witness if you dare... THUNDERCRACK!... the world's only underground kinky art horror film. With the initial setup of an atmospheric gothic tale a dark and stormy night breakdown featuring a creepy old house on the hill it quickly turns eerie and different. A tour de force of underground filmmaking with a plot beyond description, this film fully exposes itself with amazing dialogue and trash-noir lighting through which to peer at the pickles, the puke and the polymorphs.

In 1975, Curt McDowell and writer/actor George Kuchar created the utterly brilliant THUNDERCRACK!, a film not recommended for those with tender sensibilities. A true cult classic that has shocked, excited and amazed audiences worldwide for 40 years, this presentation is the first ever official North American video release!

Special Features:Rare archival interview segments with director Curt McDowell presented as audio commentaryBLU-RAY EXCLUSIVE Bonus Feature - IT CAME FROM KUCHAR (87 minutes): Directed by Jennifer Kroot, documentary about the twin underground filmmakers George and Mike KucharBLU-RAY EXCLUSIVE: An additional BONUS DVD loaded with fun additional extras! Rare interviews, short films, THUNDERCRACK! audition footage, outtakes and MORE!
Barbed Wire Dolls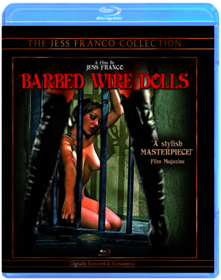 Jesús Franco
A prison in an isolated island is run by spineless and equally sadistic Dr. Carlos Costa. In fact, he is a killer who murdered the actual doctor of that name, whose name he then assumed. Assisting him is a monocled lesbian woman known only as The Wardress who regulates the prison with an iron fist - for example, via chaining them naked to a wall just out of reach of food, or placing them naked on a wire-frame bed where they receive electric shocks. She reads Nazi volumes such as Albert Speer's history of the Third Reich as leisure reading. Due to these torturing several prisoners in the past have died. The current authorities in charge of the prison have concealed this by claiming these prisoners died of heart failure. Maria is sentenced to life in prison for the murder of her sexually abusive father. Upon her arrival at the prison, she meets this cold-blooded, sadistic wardress and Dr. Costa. Sometime later Maria organizes a plan to rebel and escape.

Carrie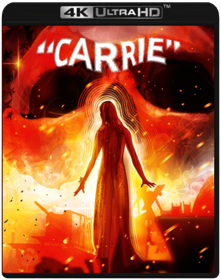 Brian De Palma
Based on the best-selling Stephen King novel, this "absolutely spellbinding horror movie", (Roger Ebert) has become a pervasive, pop-culture touchstone for anyone who's ever wanted to get even. Sissy Spacek and Piper Laurie deliver Oscar-nominated performances and John Travolta and Amy Irving are terrific in this ultimate revenge fantasy that has become one of the all-time great horror classics, and is now, finally, offered as a definitive, two-disc Collector's Edition Blu-ray!

At the center of the terror is Carrie (Spacek), a high school loner with no confidence, no friends... and no idea about the extent of her secret powers of telekinesis. But when her psychotic mother and sadistic classmates finally go too far, the once-shy teen becomes an unrestrained, vengeance-seeking powerhouse who, with the help of her "special gift, ", causes all hell to break loose in a famed cinematic frenzy of blood, fire and brimstone!
Ilsa, Harem Keeper of the Oil Sheiks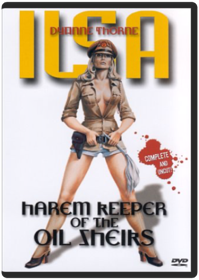 Don Edmonds
Despite the fact that Ilsa was killed at the conclusion of her notorious debut film, Ilsa, She Wolf of the SS, she returns (seemingly unaged) decades later as the strutting headmistress of a sadistic charm school for a power-mad sheik's harem of sex slaves. She masterminds a conspiracy to turn her trainees into veritable sex bombs—they explode upon orgasm—and auctions them off to her master's rivals. Meanwhile, a Henry Kissinger look-alike leads an investigation into the sheik's affairs with a couple of double agents, including one studly guy who tames Ilsa with his insatiable sexual prowess. Campier than the first film, it still offers its share of sick torture scenes and brutal violence (one man takes a hammer and chisel to a woman's bridgework to please her new master, who purrs, "I do not like the scrape of teeth"). Dyanne Thorne delivers an appropriately over-the-top performance, full of eye-rolling glares and German-inflected growling. Russ Meyer regular Haji and sex star Uschi Digard costar as harem slaves, and Tanya Boyd and Marilyn Join are delightfully memorable as Ilsa's well-oiled kung-fu-kicking Nubian sidekicks. Despite rumors to the contrary, Spalding Gray is not in this film and would surely appreciate it if people stopped saying he was. —Sean Axmaker
Marquise de Sade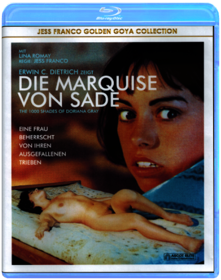 Jesús Franco
Lady Doriana Grey, who haunts her isolated castle, and her twin sister who has been driven insane after being institutionalized at a young age. In the mental facility, the sister is under the care of Dr. Orloff. The two share a psychic connection, and along with their similar looks, they apparently have another common bond. It would seem that Doriana is unable to experience sexual satisfaction. Her enigmatic presence brings her many lovers; mostly female who are unable to resist her charms. In succumbing to their lust for Doriana, they pay the ultimate price. As she brings them to orgasm, they perish as a result. This curse is apparently what keeps her young and enchanting. The lunatic sister on the other hand experiences everything, including the orgasms her other half is unable to achieve. She revels in the feelings her sister's lovers project when they are in their final throes of life and passion.
The Omen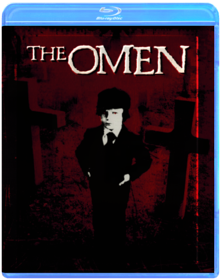 Richard Donner
The first film in classic, four-part legacy of terror stars Gregory Peck as an ambassador who is talked into switching his wife's (Lee Remick) stillborn baby with an orphaned infant. When young Damien is Five, the horror begins with his nanny's dramatic suicide. As the death toll escalates, Damien's father, realizing his son is the antichrist, decides that he must kill the boy and rid the world of the evil.
The Tenant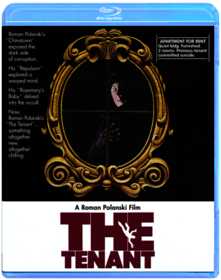 Roman Polanski
After the triumph of Chinatown, Roman Polanski's The Tenant marked an unsettling return to the horrifying psychodrama of Repulsion and Rosemary's Baby. As in those previous films, Polanski explores a descent into madness with s
To the Devil... A Daughter
Peter Sykes
First, Rosemary's Baby. Then, The Exorcist. And now a motion picture that probes further into the mysteries of the occult! A heretic priest (Christopher Lee) plots to use a teenage nun (Nastassja Kinski) in a depraved pact with the forces of darkness. But when an American occult novelist (Richard Widmark) uncovers the conspiracy, he must battle an international cabal of evil for the body and soul of the Devil's child-bride! Honor Blackman and Denholm Elliott co-star in this notorious shocker directed by Peter Sykes (Demons Of The Mind) and based on the best-selling novel by Dennis Wheatley (The Devil Rides Out).
The Watcher in the Attic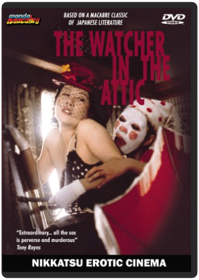 Noboru Tanaka
The film is set in 1923 in a cheap Tokyo boarding house. The landlord, Goda, roams through the attic, observing the weird lives of his tenants through holes in the ceiling. One day he sees a prostitute murder one of her clients and decides that at last he has found his soul mate... Based on stories by the Japanese master of horror, Edogawa Rampo, the film features some of the most bizarre sex scenes ever, including the story of a man who hides inside a special chair, so that a naked woman can sit on him.
Eraserhead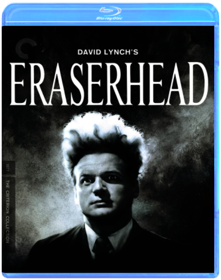 David Lynch
Henry Spencer's hair sticks straight up, and his girlfriend's offspring looks like larva. Directed by David Lynch.
House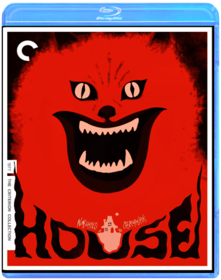 Nobuhiko Obayashi
How to describe Nobuhiko Obayashi's indescribable 1977 movie HOUSE (Hausu)? As a psychedelic ghost tale? A stream-of-consciousness bedtime story? An episode of Scooby-Doo as directed by Mario Bava? Any of the above will do for this hallucinatory head trip about a schoolgirl who travels with six classmates to her ailing aunt's creaky country home and comes face-to-face with evil spirits, a demonic house cat, a bloodthirsty piano, and other ghoulish visions, all realized by Obayashi via a series of mattes, animation, and collage effects. Equal parts absurd and nightmarish, HOUSE might have been beamed to Earth from some other planet. Never before available on home video in the United States, it's one of the most exciting cult discoveries in years.
Ilsa, The Wicked Warden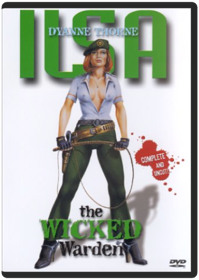 Jesús Franco
Prolific Spanish sexploitation legend Jess Franco's entry into the Ilsa sweepstakes is actually a knock-off called Greta, the Mad Butcher. A red-tressed Dyanne Thorne is the (what else?) sadistic warden of a Latin American political prison posing as an institution for sexually disturbed women, but despite the name change she's still the arch, statuesque Joan Crawfordesque dominatrix with big hair, a bigger bust, and a Nazi growl. Franco muse Lina Romay is Greta's smoldering, often naked sex slave, a willing masochist who falls in love with a new prisoner (who just happens to be an undercover agent searching for her missing sister) and finally turns on Greta in a ferocious cannibalistic revolt. In between are the usual women-in-prison tropes (catfights, long showers, floggings, and electroshock interrogations) and a few new twists, including a perverted game of pincushion sex and a violent gang rape organized in the spirit of "experimental therapy." It doesn't quite reach the threshold of violent sadism established by Ilsa, She Wolf of the SS, but it's no Girl Scout picnic either. Franco brings his unique sensibility to the Ilsa genre and provides a modicum of craft to the film, making it by default the most accomplished of the otherwise bluntly directed series. —Sean Axmaker
Love Letters of a Portuguese Nun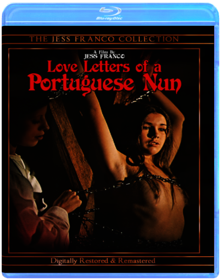 Jesús Franco
16-year-old Maria is forced into Serra D'Aires convent, secretly run by Satanists. Her confessor is in collusion with the Mother Superior. Maria is tortured, forced into sex with men, women, and the horned Devil, and told that it's all a bad dream. She writes a letter to God, and a Knight rescues her, only to fall into the hands of the Inquisition, put on the rack, and condemned to death like Joan of Arc.
Rabid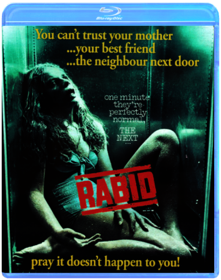 David Cronenberg
"David Cronenberg' underrated second film continues to develop his theme of body manipulation. ", Combustible Celluloid

With Rabid, acclaimed director David Cronenberg (The Fly, Dead Ringers, Naked Lunch) delivers a high-tension thriller filled with "zombified sluts and shock moments... an irresistible combination that Cronenberg handles well", (Almar Haflidason, BBC)!

After undergoing radical emergency surgery, Rose (former adult film star Marilyn Chambers in her first leading role in a mainstream film) develops an insatiable desire for blood. She searches out victims to satisfy her incurable craving, infecting them with an unknown disease which in turn swiftly drives them insane... and makes them equally bloodthirsty.

Follow the lovely but deadly Rose through her terrifying ordeal as victim by victim, the spreading circle of casualties grows... until no one can escape their grisly fate of becoming... Rabid.
Suspiria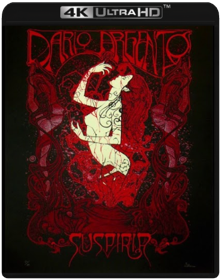 Dario Argento
Quick Shipping !!! New And Sealed !!! This Disc WILL NOT play on standard US DVD player. A multi-region PAL/NTSC DVD player is request to view it in USA/Canada. Please Review Description.
The Fury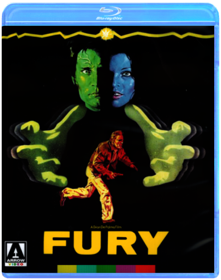 Brian De Palma
United Kingdom released, Blu-Ray/Region B : it WILL NOT play on regular DVD player, or on standard US Blu-Ray player. You need multi-region Blu-Ray player to view it in USA/Canada: LANGUAGES: English ( Dolby Digital 2.0 ), English ( Dolby Linear PCM ), English ( DTS-HD Master Audio ), English ( Subtitles ), WIDESCREEN (1.85:1), SPECIAL FEATURES: Behind the scenes, Booklet, Cast/Crew Interview(s), Interactive Menu, Photo Gallery, Posters, Remastered, Scene Access, Short Film, Special Edition, Trailer(s), SYNOPSIS: Brian De Palma followed the huge success of Carrie with another slice of telekinetic horror, upping the ante by featuring more than one psychic. John Cassavetes gives his most sinister performance since Rosemary's Baby as a man who kidnaps the telepathic son of his colleague (Kirk Douglas), aiming to turn him and similarly gifted individuals into human weapons. Meanwhile, Gillian (Amy Irving), is worried enough about the destructive potential of her own powers to agree to be institutionalised - but is the Paragon Institute all that it's cracked up to be? De Palma pulls out all the stops with some spectacular set-pieces (including one that will put viewers off fairground rides for life), before a spectacularly explosive climax that unforgettably demonstrates why Gillian is so afraid of her powers. She can trigger nosebleeds without any effort, so how much damage can she do when she's actually trying to hurt someone? ...The Fury
Halloween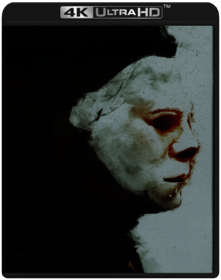 John Carpenter
Jamie Lee Curtis, Donald Pleasence. Directed by John Carpenter. In this horror classic, an escaped psychotic murderer who killed his sister on Halloween is about to relive his crime. 1978/color/92 min/R.
Invasion of the Body Snatchers
Philip Kaufman
Under cover of darkness, while an unsuspecting city sleeps, an alien life form begins to sow the seeds of unspeakable terror. Donald Sutherland, Brooke Adams, Leonard Nimoy, Veronica Cartwright and Jeff Goldblum star in this shocking, "first-rate suspense thriller", (Newsday).

One by one, the residents of San Francisco are becoming drone-like shadows of their former selves. As the phenomenon spreads, two Department of Health workers, Matthew (Sutherland) and Elizabeth (Adams), uncover the horrifying truth: Mysterious pods are cloning humans and destroying the originals! The unworldly invasion grows stronger with each passing minute, hurling Matthew and Elizabeth into a desperate race to save not only their own lives, but the future of the entire human race.

Special Features Include:

-2K scan of the inter-positive
-"Star-Crossed in The Invasion:" An interview with actress Brooke Adams (9 minutes)
-"Leading the Invasion:" An interview with actor Art Hindle (25 minutes)
-"Re-Creating The Invasion:" An interview with writer W.D. Richter (16 minutes)
-"Scoring the Invasion:" An interview with composer Denny Zeitlin (15 minutes)
-Audio Commentary with author/film historian Steve Haberman
-Audio Commentary by director Philip Kaufman
-"Re-Visitors From Outer Space, or How I Learned To Stop Worrying And Love The Pod:" Including interviews with director Philip Kaufman, screenwriter W.D. Richter, director of photography Michael Chapman, and actors Donald Sutherland and Veronica Cartwright (15 minutes)      
-"Practical Magic: The Special Effects Pod" (4 minutes)
-"The Man Behind The Scream: The Sound Effects Pod:" An interview with Ben Burtt and sound editor Bonnie Koehler (12 minutes)
-"The Invasion Will Be Televised: The Cinematography Pod" (5 minutes)
- Theatrical Trailer
- TV Spots
- Radio Spots
- Photo Gallery
- An episode of SCIENCE FICTION THEATRE, "Time is Just A Place,: based on Jack Finney's short story directed by Jack Arnold
Alien
Ridley Scott
The Brood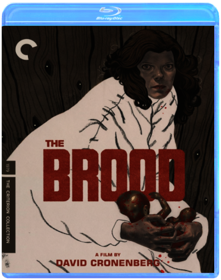 David Cronenberg
A disturbed woman is receiving a radical form of psychotherapy at a remote, mysterious institute. Meanwhile, her five-year-old daughter, under the care of her estranged husband, is being terrorized by a group of demonic beings. How these two story lines connect is the shocking and grotesque secret of this bloody tale of monstrous parenthood from David Cronenberg (Scanners), starring Oliver Reed (Women in Love) and Samantha Eggar (The Collector). With its combination of psychological and body horror, The Brood laid the groundwork for many of the director's films to come, but it stands on its own as a personal, singularly scary vision. DIRECTOR-APPROVED BLU-RAY SPECIAL EDITION FEATURES • New, restored 2K digital transfer, supervised by director David Cronenberg, with uncompressed monaural soundtrack • New documentary about the making of the film and Cronenberg's early work, featuring actor Samantha Eggar, producer Pierre David, cinematographer Mark Irwin, assistant director John Board, and special makeup effects artists Rick Baker (Videodrome) and Joe Blasco (Shivers and Rabid) • New, restored 2K digital transfer of Crimes of the Future, a 1970 feature by Cronenberg, supervised by the director, plus a 2011 interview in which the director discusses his early films with Fangoria editor Chris Alexander • Interview from 2013 with actors Art Hindle and Cindy Hinds • Appearance by actor Oliver Reed on The Merv Griffin Show from 1980 • Trailer and radio spot • PLUS: An essay by critic Carrie Rickey
Fascination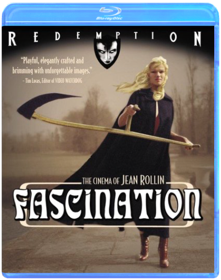 Jean Rollin
The masterpiece of renowned French filmmaker Jean Rollin, FASCINATION follows a swaggering thief who hides out in a lavish chateau, holding the occupants at gunpoint. When night falls, he realizes that these two maids are not only deadlier than he imagined, but are gatekeepers to a ring of women with a thirst for blood.

BONUS FEATURES: Original Theatrical French Trailer, Deleted Sex Scenes (16 min), Short Subject Documentary: ''Virgins & Vampires'' (24 min), Trailers for The Nude Vampire, Lips of Blood, Shiver of the Vampires & The Iron Rose.
Malabimba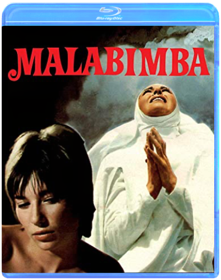 Andrea Bianchi
Nosferatu the Vampyre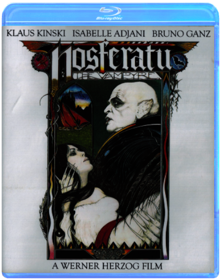 Werner Herzog
It is 1850 in the beautiful, perfectly-kept town of Wismar. Jonathan Harker is about to leave on a long journey over the Carpathian Mountains to finalize real estate arrangements with a wealthy nobleman. His wife, Lucy begs him not to go and is troubled by a strong premonition of danger. Despite her warnings, Jonathan arrives four weeks later at a large, gloomy castle. Out of the mist appears a pale, wraith-like figure with a shaven head and deep-sunken eyes who identifies himself as Count Dracula. The events that transpire slowly convince Harker that he is in the presence of a vampyre. What he doesn't know is the magnitude of danger he, his wife and his town are about to experience.
Altered States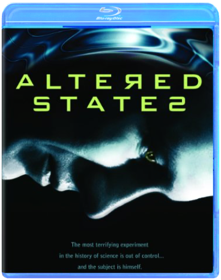 Ken Russell
The Shining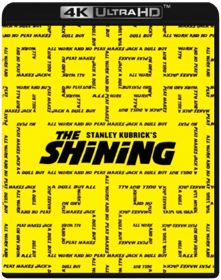 Stanley Kubrick
Shining, The: Special Edition (BD)
An American Werewolf in London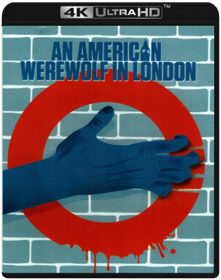 John Landis
Re-discover one of the most gripping horror films of all-time with the cult classic An American Werewolf in London. Blending the macabre with a wicked sense of humor, director John Landis (National Lampoon's Animal House) delivers a contemporary take on the classic werewolf tale in this story of two American tourists who, while traveling in London, find their lives changed forever when a viscious wolf attacks them during a full moon. Featuring groundbreaking, Academy Award-winning make-up by Rick Baker (The Wolfman), this digitally remastered Full Moon Edition also includes the new feature-length documentary Beware the Moon.
Evil Dead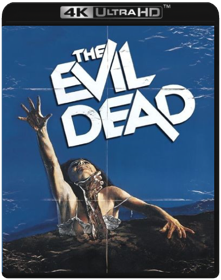 Sam Raimi
The Evil Dead, director Sam Raimi's (Darkman, Quick & The Dead, Army Of Darkness) first feature film, is a true cult classic in every sense of the word. Originally released in 1982, The Evil Dead tells the tale of a group of friends who go to a cabin in the woods, where they find an unspeakable evil lurking in the forest. They find the Necronomicon, the Book Of The Dead, and the taped translation of the text. Once the tape is played, the evil is released. One by one, the teens become deadly zombies. With only one remaining (Bruce Campbell), it is up to him to survive the night and battle The Evil Dead.
POSSESSION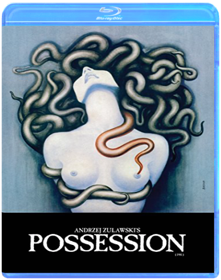 Andrzej Zulawski
DEEP-CUTTING CINEMA THAT REACHES THE SOUL
A spiral staircase movie, a never-ending metaphysical game of cat-and-mouse, a moral aspiration to the Heavens, a "spotlight" on God, a scornful detective movie, a horror movie and frightful, high-octane baroque work – Possession is all of that at once. It is a film that provokes, but it provokes intelligence above all – not just the merry continuation of our little social mechanisms.

Possession is a visionary, scathing attack on what could be called an "alien" from within. It is a movie that deliberately goes against the new "dominant ideology", and takes huge risks. This deep-cutting, biological cinema, delves into the guts to reach the soul. Through its fire, it revives something that a lot of contemporary movies have lost: emotion, and the prospect of the audience reacting, perhaps even throwing up (figuratively?) in front of a screen displaying their own fantasies.

AWARDS:
Cannes Film Festival (1981)
- Winner Best Actress, Isabelle Adjani
- Nominee Palme D'or

Cesar Awards, France (1982)
- Winner Best Actress, Isabelle Adjani

Sao Paulo International Film Festival (1981)
- Winner Critics Award

Fantasporto International Film Festival (1983)
- Winner Audience Jury Award - Special Mention
- Winner Best Actress, Isabelle Adjani
- Nominee Best Film

BLU-RAY DISC CONTENTS:
MONDO VISION presents the first ever North American Blu-ray release of Andrzej Zulawski's POSSESSION (1981) in an all new 2K digital transfer supervised and approved by the director. UNCUT & Fully Uncensored, this edition also marks the first ever release of the film in North America in its original Director's Cut.* The film is presented in the original aspect ratio of 1.66:1 along with an uncompressed mono audio soundtrack. This Dual Layer disc has been transferred and encoded using a high-frequency process which preserves as much of the detail and texture from the original film as is possible on the Blu-ray format.

DISC 1 : THE FEATURE FILM
Digitally Restored 1080p HD Transfer Approved by Director Andrzej Zulawski [124min]EXTRAS: [4Hr. 8 Mins.] [All extras except commentary come with Optional English Subtitles in White or Yellow]
The Other Side of The Wall: The Making of POSSESSION [52min]Audio Commentary with Director Andrzej Zulawski [124min]Video Interview with Director Andrzej Zulawski [36min]Video Interview with Translator Eric Veaux [22min]Theatrical Trailer [3min]More from Mondo Vision [11min] [collection of 4 trailers from Andrzej Zulawski films]1) La Femme Publique
2) L'important C'est Da'imer
3) La'mour Braque
4) Szamanka

PLUS :
24pg Booklet - Featuring an Essay by Daniel BirdPACKAGING:
This edition of POSSESSION features a fully illustrated matte laminated 6pp foldout Digipak with heavy-duty 400gsm Hardcover Slipcase with wrap-around Belt and a pull-out ribbon. It comes with a shipping weight of 1 pound (0.45kg) and the following dimensions:

In Inches: 7.6" (H) x 5.6" (W) x 0.7" (D)
In Millimeters: 194 (H) x 143 (W) x 18 (D)
H= Height W= Width D=Depth

Technical Details:
Run Time: 2 Hr. 4 Mins.
Audio Tracks:
1. Original English Mono [dts-HD Master Audio]
2. Audio Commentary
3. Unauthorized Alternate Audio *
Subtitles: English, French, Spanish (optional, in White or Yellow)
Image Format: 1.66:1 Original Aspect Ratio
Disc Type: Dual Layer BD-50
UPC: 091037398659
Catalog#: MVSE005

* This audio track features alternative music. It is not the director's approved version, and is included for completeness. Most notable is the addition of the piano theme during the subway miscarriage scene, and the removal of music during a pivotal scene. A handful of releases, including POSSESSION's first U.S. DVD release (ironically billed as the "Director's Cut") were issued only with this audio track. This additional music although composed by Andrzej Korzynski was never used by the director in the final cut of the film. It is strongly recommended to watch the film with the original director's approved audio.
Scanners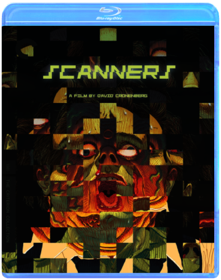 David Cronenberg
SCANNERS (BLU-RAY/DVD COMBO/1981/WS 1.78/3 DISC)HORROR
Der Fan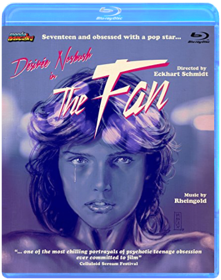 Eckhart Schmidt
Teenager Simone appears to be like any other young pop fan. But soon her fixation on the band's lead singer R takes over her life. Simone walks out of school, breaks off with her friends and parents and somehow finds herself waiting for her idol as he appears on a TV show. When she sees him in the flesh she is speechless, unable even to ask for his autograph. He reaches out to touch her. Overcome with emotion, Simone faints; with that first touch, R's fate is sealed. Simone discovers the carefully styled world of which R is just another product. Simone wants nothing more than to love and be loved by R, but he takes her with machine-like coldness. She experiences their intimacy as a kind of slow motion nightmare, an encounter with a robotic creature, totally incapable of affection or emotion. Simone cannot accept the detachment of her idol, and when R walks out on her to join his friends, she plots her revenge. Simone plans the ultimate sacrifice of her god on the altar of her madness, a ceremony as exalted and romantic as it is horribly wonderful. The police search for R. But only Simone knows where he is, and she will give birth to him anew....

Special Features:

Interview With Director/Writer
The Thing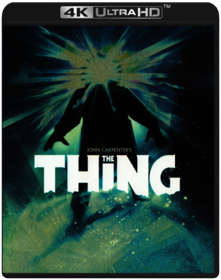 John Carpenter
Special Features Include:

-2K scan of the inter-positive supervised and approved by director of photography Dean Cundey
-4.1 created from the original 70MM Six Track Dolby Stereo soundtrack
-Audio Commentary with director of photography Dean Cundey
-Audio Commentary by director John Carpenter and actor Kurt Russell
-"The Men of Outpost 31:" Interviews with Keith David, Thomas Waites, Peter Maloney, and more
-"Assembling and Assimilation:" An interview with editor Todd Ramsay
-"Behind the Chameleon:" Interviews with visual effects artists Peter Kuran and Susan Turner, special make-up effects artist Rob Burman, and Brian Wade and more
-"Sounds from the Cold:" Interviews with supervising sound editor David Lewis Yewdall and special sound effects designer Alan Howarth
-"Between the Lines:" An interview with novelization author Alan Dean Foster
-"John Carpenter's The Thing: Terror Takes Shape:" A documentary on the making of THE THING featuring interviews with John Carpenter, Kurt Russell, special effects make-up designer Rob Bottin, legendary matte artist Albert Whitlock, and members of the cast and crew (80 minutes – SD)
-Outtakes (5 minutes - SD)

-Vintage featurettes from the electronic press kit featuring interviews with John Carpenter, Kurt Russell, and Rob Bottin (12 minutes - SD)
-Vintage featurettes "The Making of a Chilling Tale" and "The Making of THE THING" (1982 – 14 minutes - SD)
-Vintage Product Reel – contains a promotional condensed version of the film with additional footage not in the film (19 minutes - SD)

-Vintage Behind-the-Scenes footage (2 minutes - SD)
-Annotated Production Archive – Production Art and Storyboards, Location Scouting, Special Make-up Effects, Post Production (48 minutes - SD)
-Network TV Broadcast version of THE THING (92 minutes - SD)
-Teaser Trailer
-Theatrical Trailers (U.S. and German Trailer)
-TV spots
-Radio Spots
-Still Gallery (behind-the-scenes photos, posters and lobby cards)
Diamonds of Kilimandjaro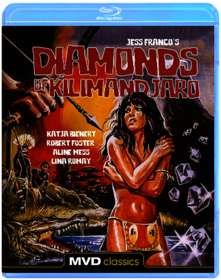 Jesús Franco
Macumba Sexual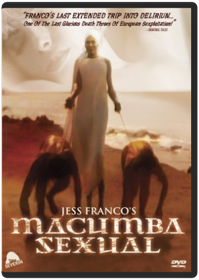 Jesús Franco
The Spanish real estate agent Alice Brooks and her French lover that is a writer travel on vacation to the Canary Islands. Alice has erotic and very realistic SM dreams with the mysterious black woman and her two slaves. Out of the blue, her boss calls her and tells that Princess Obongo from Gran Canaria wants to buy a real state in Atlantic City and he asks Alice to sell the property. Alice realizes that Princess Obongo is the woman of her dreams and she is seduced by the lustful woman. But she realizes soon that it was actually a dream, and she questions to her lover whether she had had a premonition.

Videodrome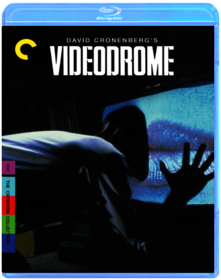 David Cronenberg
Night has a Thousand Desires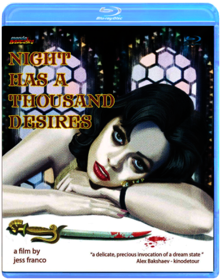 Jesús Franco
In this surreal and sensuous mystery/noir, Lina Romay (The Female Vampire, Lorna the Exorcist) plays Irina, a partner in a male-female mind reading act. At night she experiences vivid and charged dreams which end in murder. It seems that the people whose minds she reads are being killed off one by one.

In the 1980s, after the death of the Spanish dictator, Jess Franco returned to his native country and made a series of films in which he was given almost total freedom. Night Has A Thousand Desires is one of the most artistically successful of these films. It's filled with familiar Franco touches - artful cinematography, atmospheric locations, naked women, an avant-garde soundtrack - and it features one of Lina Romay's most committed performances. This world Blu-ray premier includes a number of exclusive extra features.

Special Features:Interview with writer Stephen ThrowerEurotika! Documentary on Jess Franco
A Nightmare on Elm Street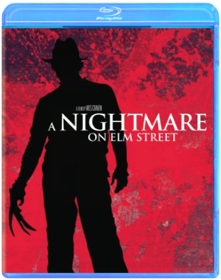 Wes Craven
Nightmare On Elm Street, A (BD)
Threads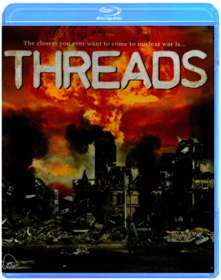 Mick Jackson
Limited Edition of Only 3500 with a Lenticular Cover

The Movie That Shook the World Restored In HD For The First Time Ever.

In September 1984, THREADS was aired on the BBC and shocked tens of millions of UK viewers. Four months later, it was broadcast in America and became the most watched basic cable program in history. After more than three decades, it remains one of the most acclaimed and shattering made–for–television movies of all time. Reece Dinsdale (Coronation Street), David Brierly (Doctor Who) and Karen Meagher, in a stunning debut performance star in this "graphic and haunting" (People Magazine) docudrama about the effects of a nuclear attack on the working –class city of Sheffield, England as the fabric of society unravels. Directed by Mick Jackson (THE BODYGUARD, TUESDAYS WITH MORRIE) from a screenplay by novelist/playwright Barry Hines (Ken Loach s KES) and nominated for seven BAFTA Awards, "The most terrifying and honest portrayal of nuclear war ever filmed" (The Guardian) has now been fully restored from a 2K scan for the first time ever.

SPECIAL FEATURES:

Audio Commentary with Director Mick Jackson, Moderated by Film Writer Kier–La Janisse and Severin Films' David Gregory
Audition For the Apocalypse: Interview with Actress, Karen Meagher
Shooting the Annihilation: Interview with Director of Photography, Andrew Dunn
Destruction Designer: Interview with Production Designer, Christopher Robilliard
Interview with Film Writer, Stephen Thrower
US Trailer
Hardcore Collection: Director's Cut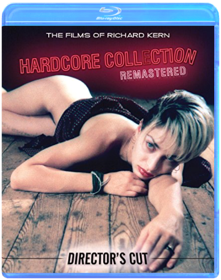 Richard Kern
Re-Animator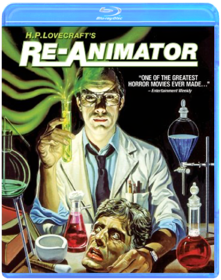 Stuart Gordon
A dedicated student at a medical college and his girlfriend become involved in bizarre experiments centering around the re-animation of dead tissue when an odd new student (Jeffrey Combs) arrives on campus.
Aliens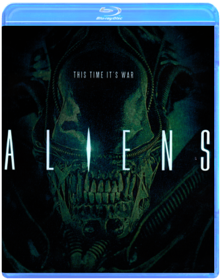 James Cameron
The Fly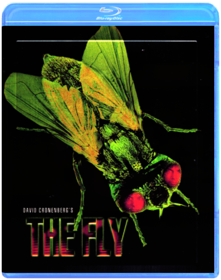 David Cronenberg
Seth Brundle, a brilliant but eccentric scientist attempts to woo investigative journalist Veronica Quaife by offering her a scoop on his latest research in the field of matter transportation, which against all the expectations of the scientific establishment have proved successful. Up to a point. Brundle thinks he has ironed out the last problem when he successfully transports a living creature, but when he attempts to teleport himself a fly enters one of the transmission booths, and Brundle finds he is a changed man.
Elvira: Mistress of the Dark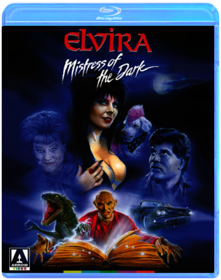 James Signorelli
She s back! Elvira, Horrorland s hostess with the mostest, finally busts out on Blu-ray with this long-awaited, positively-bursting-at-the-seams special edition of her big screen debut, Elvira: Mistress of the Dark!

Having just quit her job as a Los Angeles TV horror hostess, Elvira receives the unexpected news that she s set to inherit part of her great-aunt Morgana s estate. Arriving in the small town of Fallwell, Massachusetts to claim her inheritance, Elvira receives a less than enthusiastic reception from the conservative locals - amongst them, her sinister uncle Vinny, who unbeknownst to Elvira, is an evil warlock who secretly schemes to lay his hands on the old family spellbook for his own nefarious ends...

Campy, quirky and stuffed to the brim with more double entendres than your average Carry On movie, 1988 s Elvira: Mistress of the Dark helped solidify the horror hostess (played by Cassandra Peterson) as a major pop culture icon, here owning every inch of the screen with her quick wit, sass, and of course, cleaving-enhancing gown!

SPECIAL EDITION CONTENTS Brand new restoration from a 4K scan of the original interpositiveHigh Definition Blu-ray (1080p) presentationOriginal Uncompressed Stereo 2.0 audioOptional English subtitles for the deaf and hard of hearingIntroduction to the film by director James Signorelli2017 audio commentary with director James Signorelli, hosted by Fangoria Editor Emeritus Tony Timpone2017 audio commentary with Elvira Webmaster and judge of US TV show The Search for the Next Elvira Patterson LundquistArchival audio commentary with actors Cassandra Peterson, Edie McClurg and writer John ParagonToo Macabre - The Making of Elvira: Mistress of the Dark - newly-revised 2018 version of this feature-length documentary on the making of the film including interviews with various cast and crew and rare never-before-seen archival materialRecipe for Terror: The Creation of the Pot Monster - newly-revised 2018 version of this featurette on the concept and design of the pot monster, as well as the other SFX of the movieOriginal StoryboardsOriginal US Theatrical and Teaser TrailersReversible sleeve featuring original and newly commissioned artwork by Sara DeckFIRST PRESSING ONLY: Collector s booklet featuring new writing on the film by Patterson Lundquist and a short note on the 2012 audio commentary by Sam Irvin
Evil Dead 2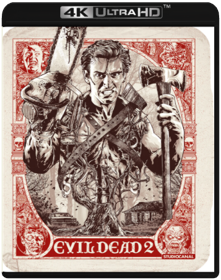 Sam Raimi
Ash (Bruce Campbell), the sole survivor of THE EVIL DEAD, returns to the same cabin in the woods and again unleashes the forces of the dead. With his girlfriend possessed by the demons and his body parts running amok, Ash is forced to single- handedly battle the legions of the damned as the most lethal – and groovy – hero in horror movie history! Welcome to EVIL DEAD II, director Sam Raimi's infamous sequel to THE EVIL DEAD and outrageous prequel to ARMY OF DARKNESS!
The Lost Boys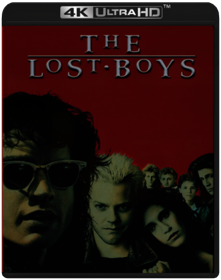 Joel Schumacher
Lost Boys, The (BD)
Solid Metal Nightmares: The Films of Shinya Tsukamoto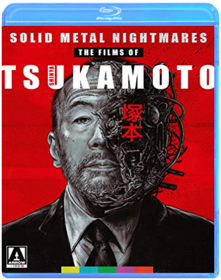 Shinya Tsukamoto
The Adventure of Denchu-Kozo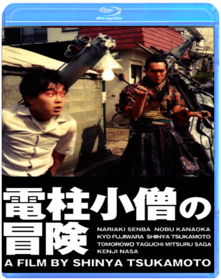 Shinya Tsukamoto
The Witches of Eastwick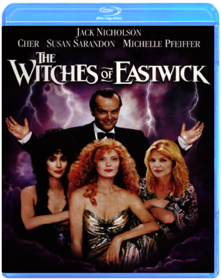 George Miller
Need someone with demonic dash to portray the Devil? There are only two choices. Old Ned himself. And Jack Nicholson. The Witches of Eastwick to the better actor-and came up with the sleekest, sexiest supernatural comedy/thriller to emerge from this or any other world, earning Nicholson 1987 Best Actor Awards from the New York and Los Angeles Film Critics. The "witches" are in three modern-day women yearning for Mr. Right in a quaint New England town full of Mr. Uptights. Played glowingly by Cher (Moonstruck), Susan Sarandon (Lorenzo's Oil) and Michelle Pfeiffer (The Age of Innocence), they're lovely enough to tempt even the most jaded netherworld denizen. Soon, wealthy Daryl van Horne (Nicholson) arrives. Is his sudden appearance a coincidence? Or the outcome of the women's unconscious sorcery in this smooth adaptation of John Updyke's novel? Conjure up an evening's entertainment with The Witches of Eastwick. And have a devil of a good time.
Alice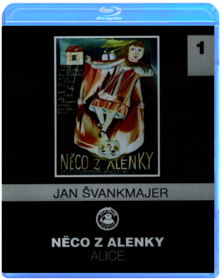 Jan Švankmajer
When Alice follows the White Rabbit into Wonderland, so begins this dream expedition into the astonishing landscape of childhood, through many dangerous adventures, and ultimately to Alice's trial before the King and Queen of Hearts.

Czech animator Jan Svankmajer has created a masterpiece of cinema, a strikingly original interpretation of Lewis Carroll's classic tale. Svankmajer's Alice remains true to the absurdity of Carroll's original, but bears the stamp of his own distinctive style and obsessions. Combining techniques of animation and live action, he gives a new and fascinating dimension to the timeless tale of childhood fantasies.
Dead Ringers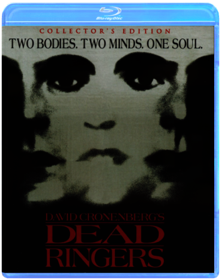 David Cronenberg
"This is arguably David Cronenberg' masterpiece. ", Combustible Celluloid

Claire Niveau (Genevieve Bujold) is in love with handsome Beverly. Or does she love Elliot? It' uncertain because brothers Beverly and Elliot Mantle are identical twins sharing the same medical practice, apartment and women: including unsuspecting Claire.

In portrayals that won the New York Film Critics Circle Best Actor Award, Jeremy Irons plays twin gynecologists whose emotional dependency collapses into mind games, madness and murder. David Cronenberg (The Fly) won the Los Angeles Film Critics Awards Best Director honors for melding split-screen techniques, body doubles and Iron' uncanny acting into an eerie, fact-based tale
Lair of the White Worm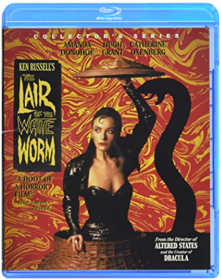 Ken Russell
Love Rites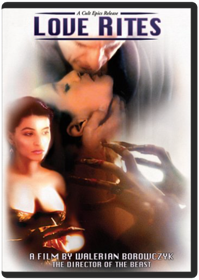 Walerian Borowczyk
The last film by the great Walerian Borowczyk, about the terrors of seduction. When Hugo (Mathieu Carriere) meets Myriam (Marino Pierro), a prostitute who picks up her clients on the Paris Metro, he soon becomes obsessed with her sultry beauty and follows her to a flat owned by the mysterious Sara Sand, where he consumates his passion. Suddenly he finds the rules of the game have changed as Myriam is now in charge of hs body and his soul. A macabre love poem from the Director of "The Beast" and Immoral Tales".

Extras:
Includes Two Versions of the Film:
Side A The Director's Cut
Side B The Complete Version
Photo Gallery
Liner Notes
Ringu
Hideo Nakata
They Live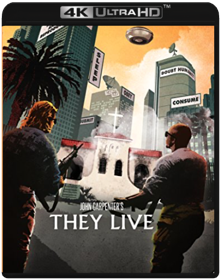 John Carpenter
They influence our decisions without us knowing it. They numb our senses without us feeling it. They control our lives without us realizing it. They Live.

Horror master John Carpenter (Halloween, The Thing) directs this heart-pounding thriller in which aliens are systematically gaining control of the Earth by masquerading as humans and lulling the public into submission. Humanity's last chance lies with a lone drifter who stumbles upon a harrowing discovery: a unique pair of sunglasses that reveals the terrifying and deadly truth.
Leviathan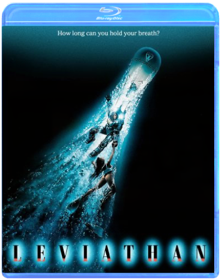 George P. Cosmatos
On the dark and forbidding ocean floor, the crew of a deep-sea mission rig discovers a sunken freighter that harbors a deadly secret: a genetic experiment gone horribly wrong. With a storm raging on the surface and no hope of rescue, the captain and his team are propelled into a spine-tingling battle for survival against the ultimate foe: a hideous monster that cannot die...and lives to kill!

Starring Peter Weller (Robocop), Amanda Pays (Max Headroom), Richard Crenna (First Blood), Daniel Stern (Home Alone) and Ernie Hudson (Ghostbusters) and directed by George P. Cosmatos (Tombstone, Of Unknown Origin), Leviathan features a solid script by veteran screenwriters David Peoples (Blade Runner) and Jeb Stuart (Die Hard, The Fugitive) and amazing creature effects by the one and only Stan Winston (Aliens, Predator, Terminator 2, Jurassic Park).
Society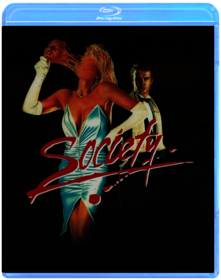 Brian Yuzna
IT IS A MATTER OF GOOD BREEDING. REALLY.

After producing Stuart Gordon's hit Re-Animator, Brian Yuzna (Bride of Re-Animator, Return of the Living Dead III) turned his hand to directing with 1989's Society, and gave birth to one of the ickiest, most original body horror shockers of all time.

Teenager Bill Whitney (Billy Warlock) has always felt like the odd one out in his wealthy, upper-class Beverly Hills family. For some reason, he just doesn't seem to fit in. But his sense of alienation takes a sinister turn when he hears an audio recording of his sister's coming-out party, which seems to implicate his family and others in a bizarre, ritualistic orgy. And then there are the strange things he's been seeing - glimpses of people with their bodies contorted impossibly out of shape... Is Bill going mad or is there something seriously amiss in his neighborhood?

Packing stomach-churning grue and thought-provoking social commentary in equal measure, Society is a biting horror satire which culminates in one of the most gag-inducing "climaxes"' in all of horror history.

DIRECTOR-APPROVED CONTENTS: Newly remastered 2K digital transfer of the film, approved by director Brian YuznaHigh Definition Blu-ray (1080p) and Standard Definition DVD presentationOriginal Stereo 2.0 audio (uncompressed PCM on the Blu-ray)Optional English SDH subtitles for the deaf and hard of hearingBrand new audio commentary by YuznaGovernor of Society a brand new interview with YuznaThe Masters of the Hunt a brand new featurette including interviews with stars Billy Warlock, Devin DeVasquez, Ben Meyerson and Tim BartellThe Champion of the Shunt new featurette with FX artists Screaming Mad George, David Grasso and Nick Benson2014 Q&A with Yuzna, recorded at Celluloid Screams FestivalBrian Yuzna in conversation backstage at the Society world premierePersecution Mania Screaming Mad George music videoReversible sleeve featuring original and newly-commissioned artwork by Nick PercivalCollector s booklet featuring new writing on the film by critic Alan Jones, illustrated with original archive stills and posters
Tetsuo: The Iron Man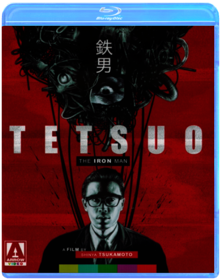 Shinya Tsukamoto
Flatliners
Joel Schumacher
Are you afraid to die? Kiefer Sutherland isn't. He's an ambitious, charismatic medical student who persuades classmates Julia Roberts and Kevin Bacon to take part in a reckless experiment. To see if there is life after death, they will kill themselves: temporarily shut down ("flatline") their heartand brain functions to briefly experience clinical death. After Sutherland survives the first experiment, the others flatline for increasingly longer intervals. But their horror begins when they realize that although they've come back alive... they haven't come back alone. FLATLINERS is a chilling suspense thriller of obsession, fear and redemption that will take you across the line to a place where terror lives forever.
Frankenhooker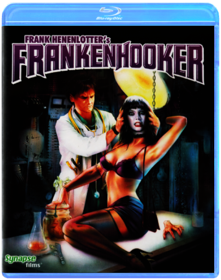 Frank Henenlotter
A New Jersey mad doctor rebuilds his girlfriend with body parts from exploded hookers.
It
Tommy Lee Wallace
Tremors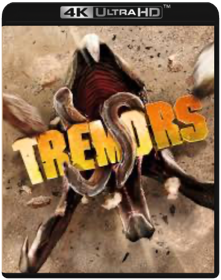 Ron Underwood
Kevin Bacon and Fred Ward star as two country handymen who lead a cast of zany characters to safety in this exciting sci-fi creature adventure. Just as Val McKee (Bacon) and Earl Basset (Ward) decide to leave Perfection, Nevada, strange rumblings prevent their departure. With the help of a shapely seismology student (Finn Carter), they discover their desolate town is infested with gigantic man-eating creatures that live below the ground. The race is on to overcome these slimy subterraneans and find a way to higher ground in this enjoyable thriller co-starring Michael Gross and Reba McEntire
Aliens 3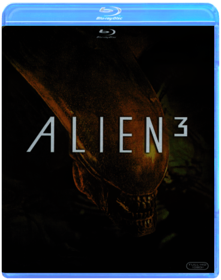 David Fincher
Alien 3 Limited Edition Steelbook. In the third chapter of the most terrifying saga in sci-fi history, Ripley's (Sigourney Weaver) crippled spaceship crash-lands on Fiorina 161, a bleak wasteland inhabited by former inmates of the planet's maximum security prison. But an Alien was aboard her craft...and soon the body count begins to mount!
Army of Darkness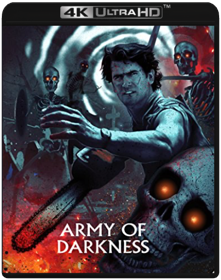 Sam Raimi
Bram Stoker's Dracula
Francis Ford Coppola
Raising Cain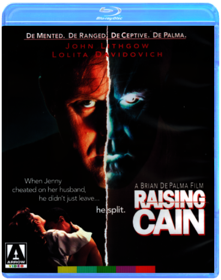 Brian De Palma
NOTICE: Polish Release, cover may contain Polish text/markings. The disk has English audio.
Tetsuo II: Body Hammer
Shinya Tsukamoto
Boxing Helena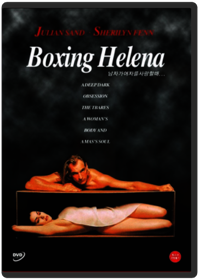 Jennifer Lynch
Fantasy, desire and manipulation make for a savory-yet-volatile cocktail in this psychological thriller about a woman held captive by a man who loves her. First-time writer-director Jennifer ChambersLynch (The Diary of Laura Palmer) brings "stylistic flair" (The Washington Post) to this haunting, erotic tale of love and lust that straddles the fine line between devotion and obsession. Nick Cavanaugh (Julian Sands, Timecode) is a brilliant surgeon who seems to haveit allmoney, looks, prestigebut all he wants is someone he can't have a voluptuous, cold-hearted seductress: Helena (Sherilyn Fenn, Three of Hearts). After Nick fails to impress her withhis wealth, Helena is struck down by a hit-and-run driver outside his mansion. The good doctor saves her life by amputating her legs, then seizes the opportunity of her immobility to hold her prisoner. Now, he's in control of Helena's body, but not her mind, for this shrewd, quick-thinking vixen ishellbent on keeping Nick on his toes in order to foil his selfish plan to have her not only as a trophy wife but his personal Venus de Milo.
Broken
Nine Inch Nails
Broken (informally known as The Broken Movie) is a 1993 horror musical short film/long form music video filmed and directed by Peter Christopherson, based on a scenario by Trent Reznor, the founder of the industrial rock band Nine Inch Nails. The film is a companion piece to the band's 1992 EP Broken, featuring its songs and music and compiling its music videos (the exception being "Last" and the two hidden tracks). The movie, roughly 20 minutes in length, weaves Broken's four music videos together via a violent "snuff film" framing sequence, concluding with an otherwise unreleased video for the EP's final song "Gave Up," setting the conclusion of the film's frame story to the song. Due to its extremely graphic content, the Broken movie was never officially released, but was leaked as a bootleg which became heavily traded on VHS in the 1990s, and more recently via the Internet.
Cronos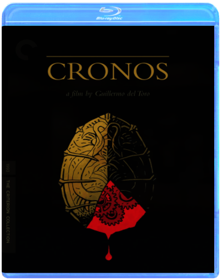 Guillermo del Toro
After an antique dealer finds a 400-year-old device that makes the user younger and promises eternal life, he discovers that its powers come with a heavy price.
Genre: Horror
Rating: R
Release Date: 0000-00-00
Media Type: Blu-Ray
Cemetery Man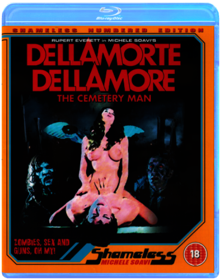 Michele Soavi
Michele Soavi, the director of THE CHURCH and THE SECT, now sears our retinas and our emotions with his cool, sexy DELLAMORTE DELLAMORE, for the first time on Shameless Blu-ray! This remastered HD version finally does justice to his undisputed Grand Guignol masterpiece and to the luscious visions of Anna Falchi and dreamy Rupert Everett.

Meet Francesco Dellamorte (Rupert Everett), the cemetery-man, gravedigger and guardian of the mythical Buffalora Cemetery where the dead just don t stay dead. Seven days after burial, the fresh cadavers claw their way out of their coffins looking for flesh to eat. And it s Francesco s job to dispatch these Returners before they escape into the local community.

But his quest to stop the dead from invading the world of the living falters when he falls in love with a beautiful and enigmatic widow visiting her husband s crypt. For when he kills her by mistake, and is cursed to see her face for eternity, the difference between being alive and dead become chillingly confused in his shocked and romantically damaged brain.

BLU-RAY CONTENT: DELLAMORTE DELLAMORE is presented in a remastered HD version, for the first time on Shameless Blu-ray!New interview with writer-producer Gianni RomoliNew interview with SFX genius Sergio StivalettiAudio Commentary & Fact-Track by director Michele Soavi & writer Gianni RomoliEnglish Audio & Optional Italian Audio with revised English SubtitlesCollector s reversible inlay sleeve with original poster artwork
Interview with the Vampire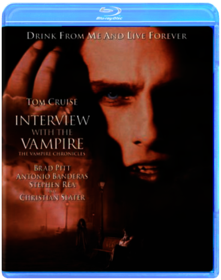 Neil Jordan
Mary Shelley's Frankenstein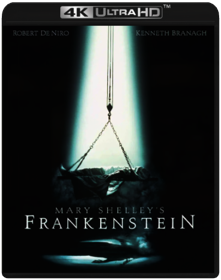 Kenneth Branagh
Tokyo Fist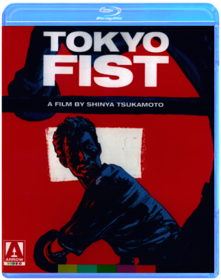 Shinya Tsukamoto
From Dusk Till Dawn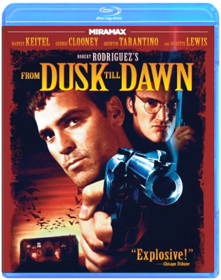 Robert Rodriguez
Its nonstop thrills when George Clooney (The American) and Quentin Tarantino (Pulp Fiction) star as the Gecko brotherstwo dangerous outlaws on a wild crime spree. After kidnapping a father (Harvey Keitel, Little Fockers) and his two kids (including Juliette Lewis, Due Date), the Geckos head south to a seedy Mexican bar to hide out in safety. But when they face the bars truly notorious clientele, theyre forced to team up with their hostages in order to make it out alive! From Robert Rodriguez and Quentin Tarantino, the creators of Grindhouse, From Dusk Till Dawn is explosive action entertainment!
Jack Frost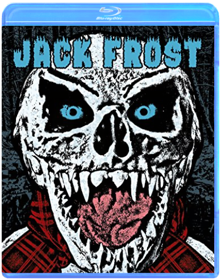 Michael Cooney
On his way to be executed, the vehicle containing notorious serial killer Jack Frost collides with a hazardous chemical truck, turning Jack into a snow covered mutant and unleashing him on the unsuspecting town of Snomonton, 'The Snowman Capitol of the Midwest'. Jack immediately takes advantage of his newfound freedom and blizzardy abilities to seek revenge on the bungling Sheriff, played by Christopher Allport (TO LIVE AND DIE IN L.A.), that accidentally ended his cross-country killing spree. On his way to the Sheriff, Jack terrorizes the snow-man themed town and murders its residents in a variety of winterized ways. Can the residents of Snomonton fight back against the psychopath snowman from Hell or will they all end up in a snow-covered grave?

Co-starring the beautiful Shannon Elizabeth (AMERICAN PIE) in one of her most infamous and revealing roles, and featuring colorful cinematography by Dean Lent (BORDER RADIO), director Michael Cooney's staple of video stores and late night TV, is a gleefully gory horror comedy and is coming to Blu-ray for the first time, fully restored in 2k from Vinegar Syndrome.

Bonus Features:
1. Scanned and restored in 2k from 35mm vault elements
2. Commentary track with Director Michael Cooney
3. Video introduction from Director Michael Cooney
4. Video interview with Lead Actor Scott MacDonald
5. Video interview with Director of Photography Dean Lent
6. 5.1 DTS-HD Surround Sound
7. Cover artwork by Chris Garofalo
8. Reversible cover art
9. English SHD Subtitles
Alien Resurrection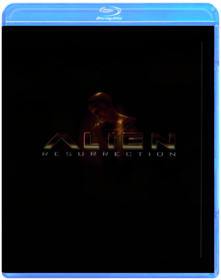 Jean-Pierre Jeunet
Quick Shipping !!! New And Sealed !!! This Disc WILL NOT play on standard US DVD player. A multi-region PAL/NTSC DVD player is request to view it in USA/Canada. Please Review Description.
Cure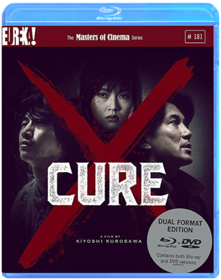 Kiyoshi Kurosawa
In the tradition of Seven and Silence of the Lambs comes this genuinely spine-tingling horror/thriller from one of Japan's most talked about filmmakers, Kiyoshi Kurosawa. Set in and around a bleak, decaying Tokyo, a series of murders have been committed by average, ordinary people who claim to have had no control over their horrifying actions. Following the only link—a mysterious stranger who had brief contact with each perpetrator/victim—detective Kenichi Takabe (Koji Yakusho, Shall We Dance, Warm Water Under A Red Bridge) places his own sanity on the line as he tries to end the wave of inexplicable terror.
Bullet Ballet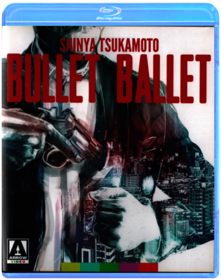 Shinya Tsukamoto
Audition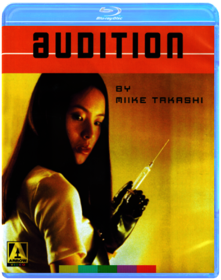 Takashi Miike
One of the most shocking J-horror films ever made, Audition exploded onto the festival circuit at the turn of the century to a chorus of awards and praise. The film would catapult Miike to the international scene and pave the way for such other genre delights as Ichii the Killer and The Happiness of the Katakuris.

Recent widower Shigeharu Aoyama is advised by his son to find a new wife, so he seeks the advice of a colleague having been out of the dating scene for many years. They take advantage of their position in a film company by staging an audition to find the perfect woman. Interviewing a series of women, Shigeharu becomes enchanted by Asami, a quiet, 24-year-old woman, who is immediately responsive to his charms. But soon things take a very dark and twisted turn as we find that Asami isn t what she seems to be...

Pulling the audience into a story that will lead to one of the most harrowing climaxes in cinema history, Miike twists and turns us through delirious editing and shocking visuals for one of the most depraved nightmares of all time!

Special Edition Contents Brand new 2K restoriation of original vault elementsOriginal 5.1 Dolby Surround AudioOptional English subtitlesAudio commentary with director Takashi Miike and screenwriter Daisuke TenganBrand new commentary by Miike biographer Tom Mes examining the film and its source novelIntroduction by MiikeTies that Bind A brand new interview with Takashi MiikeInterviews with stars Ryo Ishibashi, Eihi Shiina, Renji Ishibashi and Ren OsugiDamaged Romance: An appreciation by Japanese cinema historian Tony RaynsTrailersReversible sleeve featuring original and newly commissioned artwork by Matthew GriffinFIRST PRESSING ONLY: Illustrated collector's booklet featuring new writing on the film by Anton Bitel
Hollow Man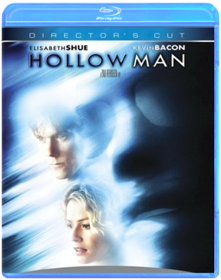 Paul Verhoeven
What would you do if you were invisible? How far would you go? After years of experimentation, Dr. Sebastian Caine, a brilliant but arrogant and egotistical scientist working for the Defense Department, has successfully transformed mammals to an invisible state and brought them back to their original physical form. Determined to achieve the ultimate breakthrough, Caine instructs his team to move on to Phase III: human experimentation. Using himself as the first subject, the invisible Caine finds himself free to do the unthinkable. But Caine's experiment takes an unexpected turn when his team can't bring him back. As the days pass, he grows more and more out of control, doomed to a future without flesh as the HOLLOW MAN. Kevin Bacon, Elisabeth Shue and Josh Brolin star in this intense thriller filled with extreme suspense, terrifying twists and incredible special effects.
Little Otik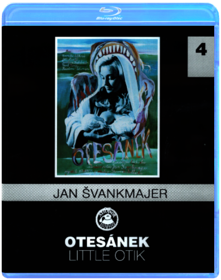 Jan Švankmajer
Surrealist master Jan Svankmajer (FAUST, ALICE) brings a famous Czech legend eerily to life in the darkly hilarious cautionary tale of LITTLE OTIK. An ordinary couple, Karel and Bozena, are unable to conceive a child. When Karel digs up a tree root and whittles something vaguely resembling a human baby, Bozena's maternal longings transform the stump into a living creature with a (literally) monstrous appetite that can't be met with baby formula. Svankmajer brilliantly mixes his wicked humor with his subversive politics and love of mythology into a stunning live-action fable for our times. This Edition also features Svankmajer's surrealist THE FLAT
Requiem for a Dream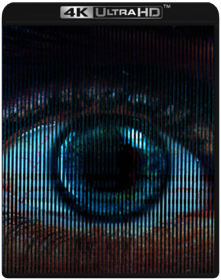 Darren Aronofsky
Bible Black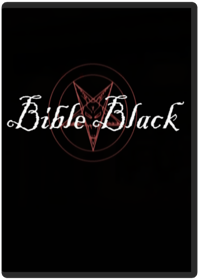 Sei Shoujo
The Devil's Backbone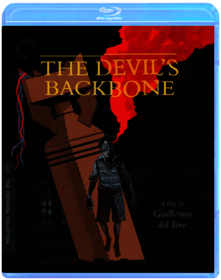 Guillermo del Toro
The most personal film by Guillermo del Toro (Cronos) is also among his most frightening and emotionally layered. Set during the final week of the Spanish Civil War, THE DEVIL'S BACKBONE tells the tale of a ten-year-old boy who, after his freedom-fighting father is killed, is sent to a haunted rural orphanage full of terrible secrets. Del Toro effectively combines gothic ghost story, murder mystery, and historical melodrama in a stylish concoction that reminds us—as would his later Pan's Labyrinth—that the scariest monsters are often the human ones.
Elvira's Haunted Hills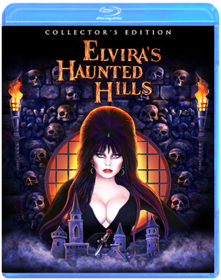 Sam Irvin
Frailty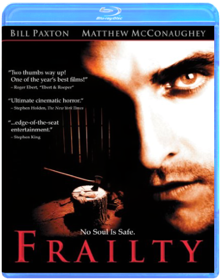 Bill Paxton
Years after terrorizing a small Texas community, the God's Hand Killer has returned - leaving in his wake a perplexing trail of fear and death. Convinced that he knows the killer's identity, Fenton Meiks shows up at FBI Headquarters, intent on putting an end to the murderous rampage and relieving his conscience of his family's sinister secrets.
Ichi the Killer
Takashi Miike
When a yakuza boss is murdered and his money is stolen, both truth and revenge are brutally sought. Leading the charge is Kakihara (Tadanobu Asano), the bleach-blonde pain junky whose interrogation methods are fetishistically sadistic. As the layers of the sordid tale are peeled back, it appears that someone is trying to turn rival gangs against each other. The centerpiece of this strategy is Ichi the Killer (Nao Omori), a mysterious and completely unhinged master of slaughter. When the final showdown comes, it's a psychologically cataclysmic event. This one-of-a-kind, over-the-top, stomach-churning, live-action cartoon from Takashi Miike (VISITOR Q, IZO) remains an extreme and influential modern classic.
Pulse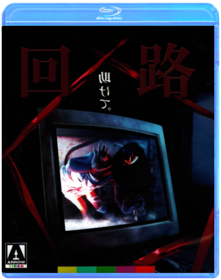 Kiyoshi Kurosawa
Award-winning filmmaker Kiyoshi Kurosawa delivered one of the finest entries in the "J-Horror" cycle of films with this moody and spiritually terrifying film that delivers existential dread along with its frights. Setting his story in the burgeoning internet and social media scene in Japan, Kurosawa's dark and apocalyptic film foretells how technology will only serve to isolate us as it grows more important to our lives.

A group of young people in Tokyo begin to experience strange phenomena involving missing co-workers and friends, technological breakdown, and a mysterious website which asks the compelling question, "Do you want to meet a ghost?" After the unexpected suicides of several friends, three strangers set out to explore a city which is growing more empty by the day, and to solve the mystery of what lies within a forbidden room in an abandoned construction site, mysteriously sealed shut with red packing tape.

Featuring haunting cinematography by Junichiro Hayashi (Ring, Dark Water), a dark and unsettling tone which lingers long after the movie is over, and an ahead-of-its-time story which anticipates 21st century disconnection and social media malaise, Pulse is one of the greatest and most terrifying achievements in modern Japanese horror, and a dark mirror for our contemporary digital world.

SPECIAL EDITION CONTENTS: High Definition digital transferHigh Definition Blu-ray (1080p) and Standard Definition DVD presentationsOriginal 5.1 audio (DTS-HD on the Blu-ray)New optional English subtitle translationNew interview with writer/director Kiyoshi KurosawaNew interview with cinematographer Junichiro HayashiThe Horror of Isolation: a new video appreciation featuring Adam Wingard & Simon Barrett (Blair Witch, You re Next)Archive Making of documentary, plus four archive behind-the-scenes featurettesPremiere footage from the Cannes Film FestivalCast and crew introductions from opening day screenings in TokyoTrailers and TV SpotsReversible sleeve featuring original and newly commissioned artwork by Tommy Pocket

FIRST PRESSING ONLY:Illustrated collector s booklet featuring new writing on the film by critic Chuck Stephens
28 Days Later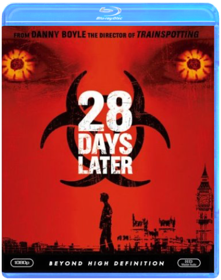 Danny Boyle
A Snake of June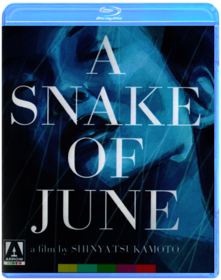 Shinya Tsukamoto
House of 1000 Corpses
Rob Zombie
Two young couples take a misguided tour onto the back roads of America in search of a local legend known as Dr. Satan. Lost and stranded, they are set upon by a bizarre family of psychotics. Murder, cannibalism and satanic rituals are just a few of the 1000+ horrors that await.
Paul Verhoeven Collection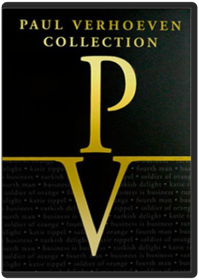 Paul Verhoeven
The Paul Verhoeven Collection consists of five films the Dutch director made in Europe before graduating to the Hollywood mainstream with such films as Total Recall and Basic Instinct. A bawdy though sympathetic look at the lives of two Amsterdam prostitutes, 1971's Business Is Business was Verhoeven's film debut. Ronnie Biermann stars as Greet, a worldly wise prostitute who is decently protective of her neighbor and friend in the trade, the busty, younger Nell (Sylvia de Leur). Finally, she decides they must both break out of their decreasingly fulfilling lives and seek out matrimonial stability. Business Is Business probably seemed like an authentic depiction of the Amsterdam demi-monde in its day, but today its kinky peccadilloes look rather quaint. However, both Biermann and Sylvia De Leur forcefully resist any of the clichés of the era in their strong characters.

When Turkish Delight (1973) opens on a brutal attack and then a succession of one-night stands, it seems that bohemian artist Eric Vonk (Rutger Hauer, collaborating for the first time with Verhoeven) is a complete jerk. Then a sudden flashback reveals the motivations for both his dreams and behavior, as well as the subject of the photos he spends his time pining for. He meets Olga (a fantastic Monique van de Ven), but their tempestuous relationship is shaken by many peculiar events: a surreal wedding ceremony, unveiling a statue to the Queen, and the death of Olga's father. The real problem is Olga herself, however, which leads to a shock ending many have compared to Love Story. Somewhat dated now, Turkish Delight is nonetheless unmistakably a product of the now-familiar Verhoeven style.

Katie Tippel (1975) is a handsome period drama set in 19th-century Holland, based on a true story. The second eldest daughter in a poor family, Katie (Monique van de Ven) must find whatever work is going to make ends meet. As she enters a succession of jobs in which she experiences both exploitation and sexual harassment, she learns that men want her for only one thing and so she enters prostitution. However, she is finally able to escape the poverty trap and ascend the social ladder, particularly when banker Hugo (Rutger Hauer) takes her as his lover. All this is set against a backdrop of social foment as the workers' impatience at poor social conditions increases.

Based on real events, Soldier of Orange (1977) tells the story of Dutchman Erik Lanshof (a star-making performance by Rutger Hauer) and a small group of students as they struggle to survive the Nazi occupation to the end of the Second World War. Across a canvas lasting almost three hours, Verhoeven unfolds a saga of friendship, espionage, and romance with almost documentary realism, crafting a deeply affecting film widely regarded as the greatest ever made in Holland.

Only two years separate The Fourth Man (1983), Verhoeven's final Dutch language movie, and the explosive commencement of his Hollywood career. This savage comedy shocker could well be seen as a trial run for Basic Instinct, since it features an ice-cold seductress (Renée Soutendijk) with mysterious motivations and sexual preferences. The hallucinatory tale follows a novelist (Jeroen Krabbé) first falling for her, and then feverishly investigating whether she's a serial husband killer. The film is full of what would soon be recognized as Verhoeven trademarks: a little blasphemy, a lot of nudity, dispassionate characters, and hidden agendas.
Underworld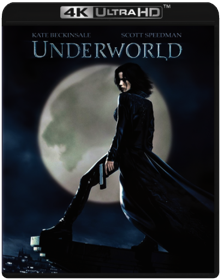 Len Wiseman
In the Underworld, Vampires are a secret clan of modern aristocratic sophisticates whose mortal enemies are the Lycans (werewolves), a shrewd gang of street thugs who prowl the city's underbelly. No one knows the origin of their bitter blood feud, but the balance of power between them turns even bloodier when a beautiful young Vampire warrior and a newly-turned Lycan with a mysterious past fall in love. Kate Beckinsale and Scott Speedman star in this modern-day, action-packed tale of ruthless intrigue and forbidden passion ­ all set against the dazzling backdrop of a timeless, Gothic metropolis.
Shaun of the Dead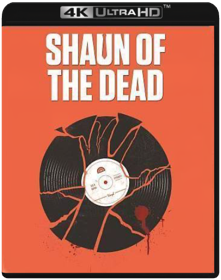 Edgar Wright
There comes a day in every man's life when he has to get off the couch...and kill some zombies. When flesh-eating zombies are on the hunt for a bite to eat, it's up to slacker Shaun (Simon Pegg) and his best pal Ed (Nick Frost) to save their friends and family from becoming the next entrée. Novelist Stephen King gushes Shaun of the Dead is "a 10 on the fun meter and destined to be a cult classic" and Newsweek calls it "a bloody hoot!" It's a screamingly hilarious zomedy that will have you dying with laughter.
Three... Extremes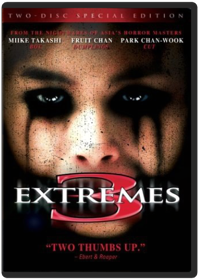 Chan-wook Park, Fruit Chan, Takashi Miike
Three Extremes is a bracing triptych of horror stories uniting three of East Asia's most compelling directors — Japanese cult figure Takashi Miike, Hong Kongs Fruit Chan, and Koreas award-winning Park Chan-Wook. Using distinctive cinematic styles that span dream-like minimalism, savage comedy and baroque horror, these cutting-edge directors penetrate the dark heart of desire, examining the ghastly urges that transform ordinary people into monsters. Stylish, twisted and laced with haunting imagery, Three Extremes breaks the bounds of genre cinema, confirming the visionary talent of three master directors.
Vital
Shinya Tsukamoto
42nd Street Forever, Volume 1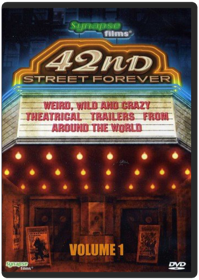 Various
42nd Street Forever: Volume 1

Over 2 full hours of fun! A weird, wild and crazy collection of exploitation movie trailer promos from around the world, including: The Undertaker And His Pals, Flesh And Blood Show, Women And Bloody Terror/ Night Of Bloody Horror, I Dismember Mama/ Blood Splattered Bride, Corruption, The Butcher Of Binbrook, Ginger, Italian Stallion, Creampuffs, The 3 Dimensions Of Greta, Hard Candy, The Centerfold Girls, Panorama Blue, Wicked Wicked, Teenage Mother, Charlie And The Hooker, Matango, The Green Slime, Destroy All Monsters, The Crippled Master, Werewolves On Wheels, The Pink Angels, The Depraved (aka Exposed), They Call Her One Eye, Maid In Sweden, Behind Convent Walls, Secret Africa, Shocking Asia, Chappaqua, Welcome Home Brother Charles, The 44 Specialist, The Bullet Machine, Death Drive (aka Hitchhike), The Raiders Of Atlantis, Star Crash, Cofessions Of A Summer Camp Counsellor, Sunset Cove, Superfuzz, Death Will Have Your Eyes, Death Has Blue Eyes, A Black Veil For Lisa, Ironmaster, The Deadly Spawn, The Devil's Nightmare and MORE!
Haze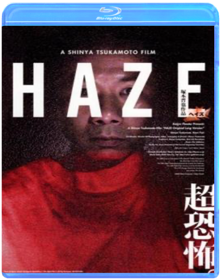 Shinya Tsukamoto
Lunacy
Jan Švankmajer
The latest provocation from surrealist master Jan Svankmajer deliriously combines live action, stop-motion animation, kinky sex, Euro-trash violence and horror, black comedy, and lots of frisky meat puppets. In nineteenth-century rural France, a young man named Jean Berlot becomes caught up in the nigthmarish world of a mysterious, decadent Marqius: orgiastic black masses, "therapeutic" funerals, and an asylum with a smoirgasbord of macabre "treatments" and tarred-and-feathered doctors.
Taxidermia
György Pálfi
Australia released, PAL/Region 0 DVD: it WILL NOT play on standard US DVD player. You need multi-region PAL/NTSC DVD player to view it in USA/Canada: LANGUAGES: Hungarian ( Dolby Digital 2.0 ), English ( Subtitles ), WIDESCREEN (1.78:1), SPECIAL FEATURES: Cast/Crew Interview(s), Interactive Menu, Scene Access, SYNOPSIS: Three generations of men from one Eastern-European family are the heroes of this surreal and confronting film. Grandfather, father, son. One is an orderly, one is a leading sportsman, and one is a master taxidermist. One desires love, the other success, and the third immortality. Not for the faint of heart or weak of stomach.

A critical highlight of last year's Melbourne International Film Festival, Taxidermia is a work of artistic and cinematic brilliance. It was an official selection at the Cannes Film Festival 2006 and will screen at this year's Sydney Film Festival. SCREENED/AWARDED AT: Fantasporto Awards, ...Taxidermia ( Taxidermia - Der Ausstopfer ) ( Taxidermie )
The Wicker Man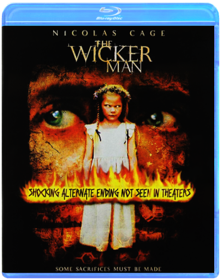 Neil LaBute
Grindhouse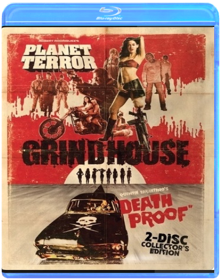 Robert Rodriguez, Quentin Tarantino, Rob Zombie, Edgar Wright, Eli Roth, Jason Eisener
Planet Terror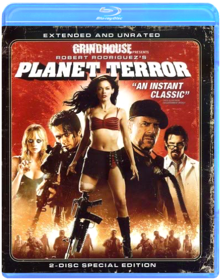 Robert Rodriguez
Director Robert Rodriguez (Sin City) is back with a rip-roaring, zombie-infested rollercoaster of a movie that sure as hell keeps you hanging on for the ride (Peter Travers, Rolling Stone). Rose McGowan, Freddy Rodriguez, Bruce Willis, and an all-star cast fight for their lives in the ultimate showdown between an army of flesh-eating mutants and a motley group of rag-tag survivors. Featuring one of the most memorable screen heroines ever and the now-legendary mock Machete trailer, Planet Terror is as total blast funny, gory and over the top (Christy Lemire, Associated Press).
Let the Right One In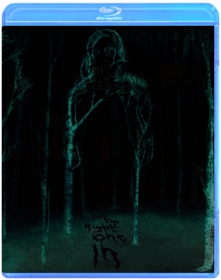 Tomas Alfredson
Oscar, a 12-year-old fragile and bullied boy, finds love and revenge through Eli, a beautiful but peculiar girl he befriends, who moves into his building.   When Oscar discovers that Eli is a vampire it does not deter his increasing feelings and confused emotions of a young adolescent.  When Eli loses the man who protects and provides for her, and as suspicions are mounting from her neighbors and police she must move on to stay alive.  However when Oscar faces his darkest hour, Eli returns to defend him the only way she can.
Antichrist
Lars von Trier
The Human Centipede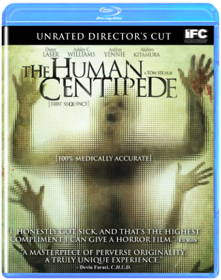 Tom Six
100% Medically accurate.
The compelling simplicity of Saw. The stylish dread of Eraserhead. The black humor of A Nightmare On Elm Street. Those are the benchmarks of horror that the outrageous Dutch film The Human Centipede matches. The plot is diabolically simple: two stranded American tourists are given shelter by a famed German doctor (a maniacally intense Dieter Laser) who made his fortune surgically separating conjoined twins. Now his mad genius is pushing the doctor to do the reverse. He tells the women that they will be surgically attached to a Japanese businessman mouth to buttocks, one after the other and thus will be born a new creature: the human centipede! Compellingly perverse, hilarious, and shockingly straightforward, Dutch director Tom Six s new film is hands-down the most memorable horror film of the year.
Pandorum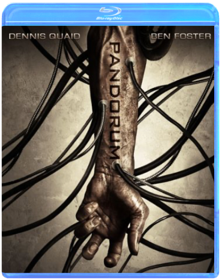 Christian Alvart
In Pandorum, Dennis Quaid (Vantage Point, The Express) and Ben Foster (3:10 to Yuma, Alpha Dog) join Cam Gigandet (Never Back Down, Twilight), Cung Le (Tekken, Fighting), newcomer Antje Traue, and director Christian Alvart (Antibodies) to tell the terrifying story of two crew members stranded on a spacecraft who quickly – and horrifically – realize they are not alone. Two astronauts awaken in a hyper-sleep chamber aboard a seemingly abandoned spacecraft. It's pitch black, they are disoriented, and the only sound is a low rumble and creak from the belly of the ship. They can't remember anything: Who are they? What is their mission? With Lt. Payton (Quaid) staying behind to guide him via radio transmitter, Cpl. Bower (Foster) ventures deep into the ship and begins to uncover a terrifying reality. Slowly the spacecraft's shocking, deadly secrets are revealed…and the astronauts find their own survival is more important than they could ever have imagined.
Black Swan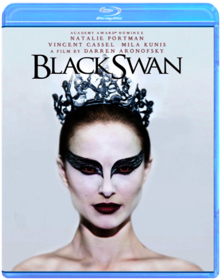 Darren Aronofsky
"You can't tear your eyes away" (Entertainment Weekly) from this "wicked, psychosexual thriller" (Daily Variety) starring Academy Award® Winner Natalie Portman and directed by Darren Aronofsky (The Wrestler). Portman delivers "the performance of her career" (Vanity Fair ) as Nina, a stunningly talented but dangerously unstable ballerina on the verge of stardom. Pushed to the breaking point by her driven artistic director (Vincent Cassel) and the threat posed by a seductive rival dancer (Mila Kunis), Nina's tenuous grip on reality starts to slip away – plunging her into a waking nightmare.
Let Me In
Matt Reeves
Piranha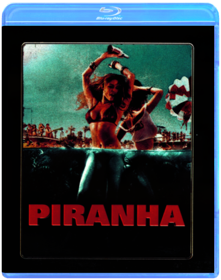 Alexandre Aja
From director Alexandre Aja (The Hills Have Eyes) comes the new action thriller Piranha 3D. Every year the population of sleepy Lake Victoria explodes from 5,000 to 50,000 for Spring Break, a riot of sun and drunken fun. But this year, there's something more to worry about than hangovers and complaints from local old timers; a new type of terror is about to be cut loose on Lake Victoria. After a sudden underwater tremor sets free scores of the prehistoric man-eating fish, an unlikely group of strangers must band together to stop themselves from becoming fish food for the areas new razor-toothed residents.
The film stars Jessica Szohr (Gossip Girl), Steven R. McQueen (The Vampire Diaries), Elisabeth Shue, Jerry O'Connell, Ving Rhames, Adam Scott, Richard Dreyfuss, Christopher Lloyd, and Kelly Brook.
Kotoko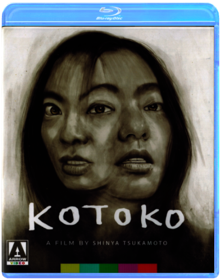 Shinya Tsukamoto
Antiviral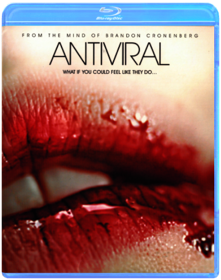 Brandon Cronenberg
2-Disc Blu-Ray and DVD Combo
The Cabin in the Woods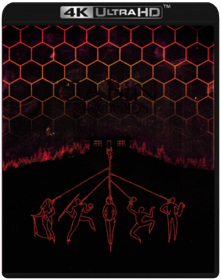 Drew Goddard
Now available for the first time on 4K Ultra HD! A rambunctious group of college friends steals away for a weekend in an isolated country cabin only to be attacked by horrific supernatural creatures.
The Lords of Salem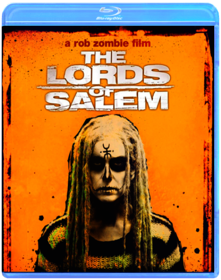 Rob Zombie
From the singular mind of horror maestro Rob Zombie comes a chilling plunge into a nightmare world where evil runs in the blood. The Lords of Salem tells the tale of Heidi (Sheri Moon Zombie), a radio station DJ living in Salem, Massachusetts, who receives a strange wooden box containing a record, a "gift from the Lords." Heidi listens, and the bizarre sounds within the grooves immediately trigger flashbacks of the town's violent past. Is Heidi going mad, or are the "Lords of Salem" returning for revenge on modern-day Salem?
Prometheus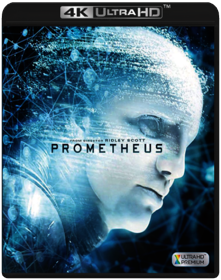 Ridley Scott
Evil Dead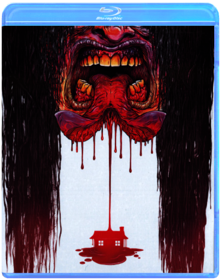 Fede Alvarez
A secluded cabin. An ancient curse. An unrelenting evil. The original producers reunite to present a genuinely terrifying re-imagining of their original horror masterpiece. Five young friends have found the mysterious and fiercely powerful Book of the Dead. Unable to resist its temptation, they release a violent demon on a bloodthirsty quest to possess them all. Who will be left to fight for their survival and defeat this unearthly force of murderous carnage?
It Follows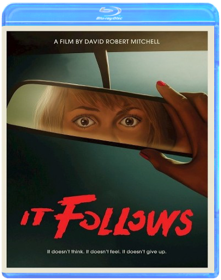 David Robert Mitchell
For 19-year-old Jay, fall should be about school, boys and weekends out at the lake. But after a seemingly innocent sexual encounter, she finds herself plagued by strange visions and the inescapable sense that someone, or something, is following her. Jay and her teenage friends must now find a way to escape the horrors that seem to be only a few steps behind in this critically-acclaimed chiller that Bloody Disgusting calls the scariest movie of 2015.
#Horror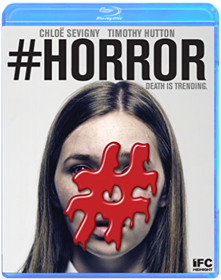 Tara Subkoff
You've got followers... Cyberbullying goes offline during one deadly night. Inspired by a shocking true story, #Horror follows a group of preteen girls living in a suburban world of money and privilege. But when their obsession with a disturbing online game goes too far, virtual terror becomes all too real. Chloe Sevigny leads an ensemble cast that includes Natasha Lyonne, Taryn Manning, and Timothy Hutton in Tara Subkoff's directorial debut.
10 Cloverfield Lane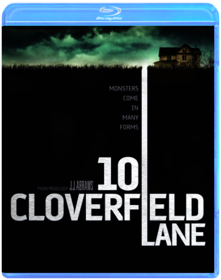 Dan Trachtenberg
After surviving a car accident, Michelle (Mary Elizabeth Winstead) wakes up to find herself in an underground bunker with two men. Howard (John Goodman) tells her that a massive chemical attack has rendered the air unbreathable, and their only hope of survival is to remain inside. Despite the comforts of home, Howard's controlling and menacing nature makes Michelle want to escape. After taking matters into her own hands, the young woman finally discovers the truth about the outside world.
Antibirth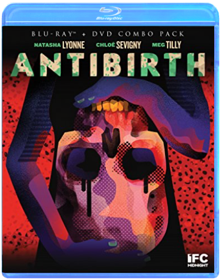 Danny Perez
Hard-drinking, pill-popping, bong-ripping Lou (Natasha Lyonne, Orange In The New Black) and her best friend Sadie (Chloe Sevigny, #Horror, Love & Friendship) spend their days adrift in a druggy haze. But one wild night out becomes a bad trip that never ends when Lou wakes up with symptoms of an unexplained, highly abnormal pregnancy. Who (or what) is growing inside her? As her due date approaches with alarming swiftness, the fear, paranoia, and conspiracy theories begin to pile up. Spiked with blasts of hallucinatory color, surreal shocks, and subversive comedy, the audacious feature debut from Danny Perez is a no-holds-barred descent into delirium. This "Weird, messy and oddly fascinating", (Maitland McDonagh, Film Journal International) film also stars Meg Tilly (Psycho II) and Mark Webber (Green Room).
Don't Breathe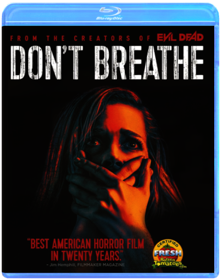 Fede Alvarez
From the twisted minds behind EVIL DEAD comes a new terrifying experience. Three young thieves (Jane Levy, Dylan Minnette, Daniel Zovatto) fight for their lives after breaking into the home of a blind man (Stephen Lang) who has a dark side.
Neon Demon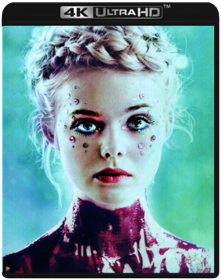 Nicolas Winding Refn
When aspiring model Jesse moves to Los Angeles, her youth and vitality are devoured by a group of beauty-obsessed women who will use any means necessary to get what she has.
The Wailing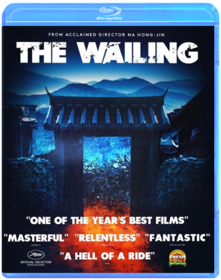 Na Hong Jin
In this unbelievably tense supernatural thriller, a foreigner s mysterious appearance in a quiet, rural village causes suspicion among the locals - suspicion which quickly turns to hysteria as the townspeople begin killing each other in brutal outbursts for seemingly no reason. As the investigating officer watches his daughter fall under the same savage spell, he agrees to consult a shaman for answers - unknowingly escalating the situation into something far more dangerous.
Over six years in the making, director Na Hong-jin s meticulously crafted follow-up to the globally acclaimed THE YELLOW SEA and THE CHASER (his third to premiere at the Festival de Cannes) smashed box office records upon its debut in South Korea, where fans are already making return viewings to catch new clues and debate what s sure to be the most talked-about ending of 2016.

EXTRAS
Making of THE WAILING
The Beginning of THE WAILING
Trailer

Language: Korean (original)
Subtitles: English
Alien: Covenant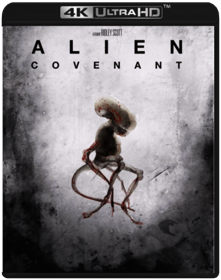 Ridley Scott
Ridley Scott returns to the universe he created with the next Alien adventure! The crew of the colony ship Covenant uncovers a deadly threat and must attempt a harrowing escape.
Get Out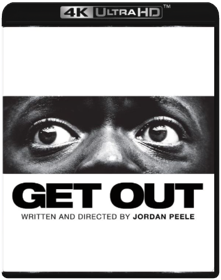 Jordan Peele
When Chris (Daniel Kaluuya), a young African-American man, visits his white girlfriend's (Allison Williams) family estate, he becomes ensnared in the more sinister, real reason for the invitation. At first, Chris reads the family's overly accommodating behavior as nervous attempts to deal with their daughter's interracial relationship, but as the weekend progresses, a series of increasingly disturbing discoveries lead him to a truth that he could have never imagined. This speculative thriller from Blumhouse (producers of The Visit, Insidious series and The Gift) and the mind of Jordan Peele (Key & Peele) is equal parts gripping thriller and provocative commentary.
It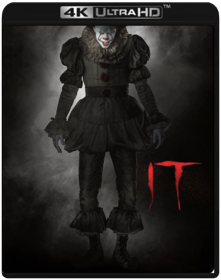 Andrés Muschietti
Life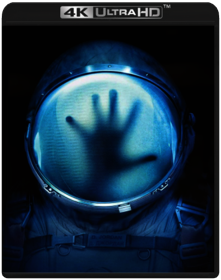 Daniel Espinosa
Life is a terrifying sci-fi thriller about a team of scientists aboard the International Space Station whose mission of discovery turns to one of primal fear when they find a rapidly evolving life form that caused extinction on Mars, and now threatens the crew and all life on Earth.
Annihilation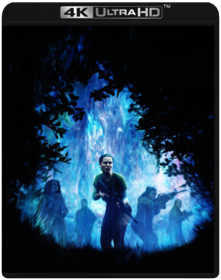 Alex Garland
Annihilation 4K UHD Blu-Ray + Blu-Ray + Digital HD
Hereditary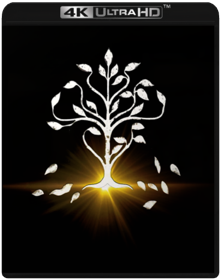 Ari Aster
The House that Jack Built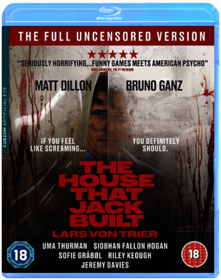 Lars von Trier
Lars von Trier's upcoming drama follows the highly intelligent Jack (Matt Dillon) over a span of 12 years and introduces the murders that define Jack s development as a serial killer. We experience the story from Jack s point of view, while he postulates each murder is an artwork in itself. As the inevitable police intervention is drawing nearer, he is taking greater and greater risks in his attempt to create the ultimate artwork.
Killing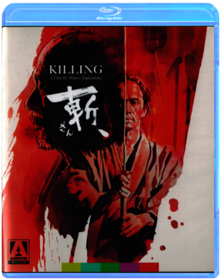 Shinya Tsukamoto
Mandy
Panos Cosmatos
The quiet life of devoted couple Red (Nicolas Cage, Leaving Las Vegas) and Mandy (Andrea Riseborough, Birdman) takes a dark and bizarre turn when a nightmarish cult and their maniacal leader (Linus Roache, "Vikings") seek to possess Mandy…body and soul. A shocking assault on the innocent pair leads to a spiraling, surreal, bloody rampage of all out, mind-altering vengeance. "Certainly not for the faint of heart" (The Hollywood Reporter), Mandy is "a primal, psychedelic rage-scream of a movie" (Slash Film).
Suspiria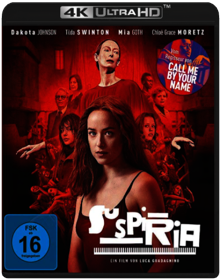 Luca Guadagnino
3 from Hell
Rob Zombie
The Lighthouse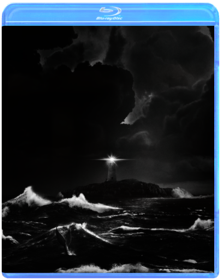 Robert Eggers
Midsommar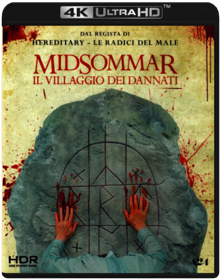 Ari Aster
NOTICE: Polish Release, cover may contain Polish text/markings. The disk has English audio.
Us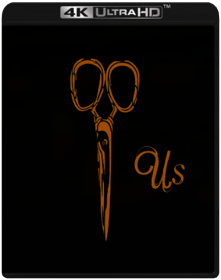 Jordan Peele
Possessor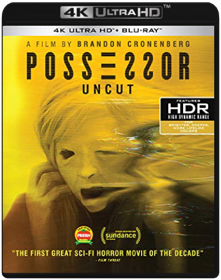 Brandon Cronenberg