Three Documentaries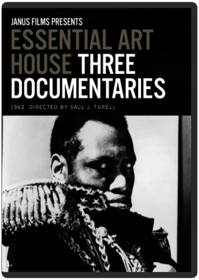 Saul J. Turell
Love Meetings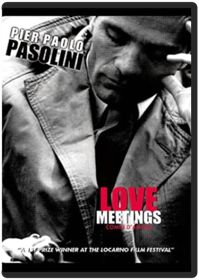 Pier Paolo Pasolini
LOVE MEETINGS is a Cinema Verite investigation in Italy, including impressive appearances by famed author Alberto Moravia and noted psychologist Cesare Musatti. Pasolini, the poet turned filmmaker, appears as the interviewer and asks a wide range of individuals to share their tales of love, prostitution, homosexuality, marital and non marital liaisons. The film is full of wit and sensuality, and is as topical as today's headlines.
Fårö Document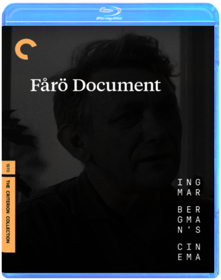 Ingmar Bergman
F for Fake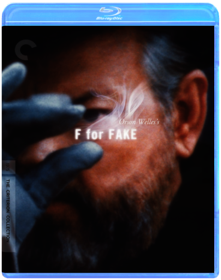 Orson Welles
Orson Welles wrote and directed this study of famous frauds, including Howard Hughes book hoaxer Clifford Irving.
Pumping Iron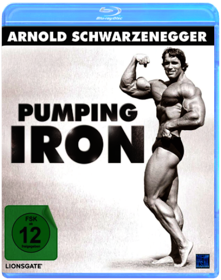 Various
Pumping Iron: 25th Year Anniversary (DVD)
Fårö Document 1979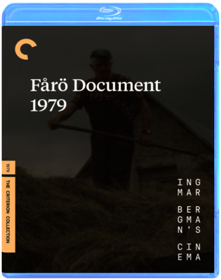 Ingmar Bergman
Midway through his time in Germany, Bergman returned to Fårö for his second documentary exploration of the remote Swedish island he loved and the socio­economic realities experienced by those who lived there. Longer, more optimistic, and less ascetic than its predecessor, this film charts a calendar year in the life of the island's 673 inhabitants, many of whom he observes working tirelessly shearing sheep, thatching roofs, and slaughtering livestock, as well as going about various communal rituals. Distilled from twenty-eight hours of material, Fårö Document 1979 is a lyrical depiction of life's cyclical nature.
Fanny and Alexander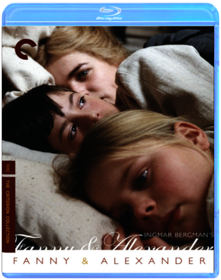 Ingmar Bergman
Through the eyes of ten-year-old Alexander, we witness the delights and conflicts of the Ekdahl family, a sprawling bourgeois clan in turn-of-the-twentieth-century Sweden. Ingmar Bergman (The Seventh Seal) intended Fanny and Alexander as his swan song, and it is the legendary director's warmest and most autobiographical film, a four-time Academy Award–winning triumph that combines his trademark melancholy and emotional intensity with immense joy and sensuality. The Criterion Collection is proud to present both the theatrical release and the original five-hour television version of this great work. Also included in the box set is Bergman's own feature-length documentary The Making of "Fanny and Alexander," a unique glimpse into his creative process.
The Quay Brothers: Collected Short Films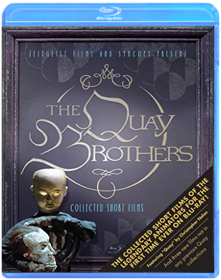 Stephen Quay, Timothy Quay, Christopher Nolan
Since the late 1970s, identical twins Stephen and Timothy Quay have been creating their unique blend of puppetry and stop-motion animation, and have, in the process, spawned an enormous cult following. The Quays display a passion for detail, a breathtaking command of color and texture, and an uncanny use of focus and camera movement that make their films unique and instantly recognizable. Best known for their classic 1986 film Street of Crocodiles which filmmaker Terry Gilliam selected as one of the ten best animated films of all time they are masters of miniaturization and on their tiny sets have created an unforgettable world, suggestive of a landscape of long-repressed childhood dreams.

This new Blu-ray collection of fifteen of the Quays films allows us to see their work in all its astonishing detail and ravaged beauty. The collection also includes a remarkable new short film by Christopher Nolan, a long-time fan of the Quays, as well as audio commentaries on six of the films and a 30-page booklet with an introduction by Nolan, an updated essay by film critic Michael Atkinson and an extensive Quay Brothers Dictionary.

All films are presented in the highest possible quality from film-to-digital transfers made under the personal supervision of the Quay Brothers.

Includes the films:

The Cabinet of Jan vankmajer (1984, 14 mins)
This Unnameable Little Broom (or The Epic of Gilgamesh) (1985, 11 mins)*
Street of Crocodiles (1986, 21 mins)*
Rehearsals for Extinct Anatomies (1988, 14 mins)
Stille Nacht I - Dramolet (1988, 1 min)*
The Comb (1990, 18 mins)
Anamoprhosis (1991, 14 mins)
Stille Nacht II (Are We Still Married?) (1992, 3 mins)*
Stille Nacht III (Tales from Vienna Woods) (1993, 4 mins)*
Stille Nacht IV (Can't Go Wrong Without You) (1994, 4 mins)
In Absentia (2000, 20 mins)*
The Phantom Museum (2003, 12 mins)
Maska (2010, 24 mins)**
Through the Weeping Glass (2011, 31 mins)**
Unmistaken Hands (2013, 26 mins)**
and
Quay a film by Christopher Nolan (2015, 8 mins)**

*Includes Quay Brothers Audio Commentary
**Not in the previously available Quay DVD collection

Total running time: 225 minutes.

Includes a 28-page booklet and special digipak packaging.
Chronos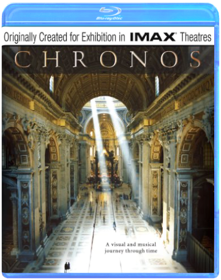 Ron Fricke
A stunning visual symphony in seven movements, CHRONOS embarks on a spellbinding and unprecedented cinematic journey across the world of natural beauty and manmade monuments, exploring the very essence of time. A milestone in the history of giant screen films, CHRONOS imparts a unique vision of our planet – the first non-verbal, non-fiction motion picture filmed in time-lapse photography, scored with exotic instrumentation in a multi-channel Surround soundtrack. Prepare to travel through history in the ultimate home theater experience that may just change the way you look at the world and our place in it.
The Thin Blue Line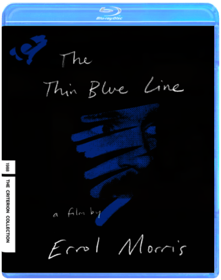 Errol Morris
Filmmaker Errol Morris studies the 1976 slaying of a Dallas policeman, from different points of view. Music by Philip Glass.
For All Mankind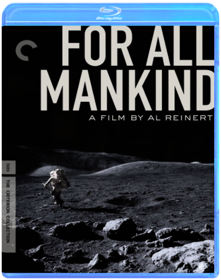 Al Reinert
Avant-garde music and the words of astronauts highlight striking NASA footage of Earth and the moon.
A Brief History of Time
Stephen Hawking
Errol Morris (The Fog of War) turns his camera on one of the most fascinating men in the world: the pioneering astrophysicist Stephen Hawking, afflicted by a debilitating motor neuron disease that has left him without a voice or the use of his limbs. An adroitly crafted tale of personal adversity, professional triumph, and cosmological inquiry, Morris's documentary examines the way the collapse of Hawking's body has been accompanied by the untrammeled broadening of his imagination. Telling the man's incredible story through the voices of his colleagues and loved ones, while making dynamically accessible some of the theories in Hawking's best-selling book of the same name, A Brief History of Time is at once as small as a single life and as big as the ever-expanding universe.
Baraka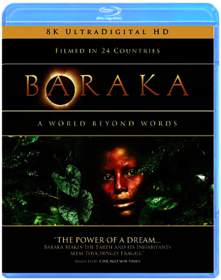 Ron Fricke
FULLY RESTORED - The only movie ever transferred with an 8K HD Scan

Shot in breathtaking 70mm in 24 countries on six continents, BARAKA is a transcendent global tour that explores the sights and sounds of the human condition like nothing you ve ever seen or felt before. These are the wonders of a world without words, viewed through man and nature s own prisms of symmetry, savagery, harmony and chaos.

BARAKA produced by Mark Magidson and directed and photographed by Ron Fricke, award-winning cinematographer of KOYAANISQATSI and creators of the IMAX® sensation CHRONOS has now been fully restored from its original camera negative via state-of-the-art 8K UltraDigital mastering to create the most visually stunning Blu-ray ever made.

INCLUDES OVER 80 MINUTES OF ALL NEW BONUS FEATURES:
Baraka: A Closer Look
Baraka: Restoration
Nirvana: Live! Tonight! Sold Out!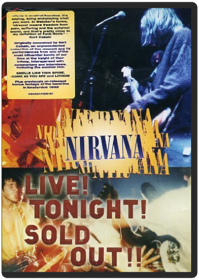 Kevin Kerslake
Originally conceived by Kurt Cobain, LIVE! TONIGHT! SOLD OUT! is a video document of Nirvana's rise from a scruffy trio from the Pacific Northwest into one of the most iconic and important bands in the history of rock music.

Combining live material from their `91-'92 "Nevermind" tour, LIVE! TONIGHT! SOLD OUT! has long been the "holy grail" for Nirvana fans... and one that has never been available on DVD until now. NOW, FOR THE FIRST TIME, a world of Nirvana fans will be able to experience color-corrected and digitally remastered live performances of songs like "Smells Like Teen Spirit," "Lithium," "Breed," "Drain You" and "Aneurysm" - mixed into loads of interview footage from across the world - all as originally viewed through the eyes of Kurt Cobain himself. In addition to the complete original program, several previously unreleased performances are included as bonus DVD extras.

Features the songs:

Aneurysm
About A Girl
Dive
Love Buzz
Breed
Smells Like Teen Spirit
Negative Creep
Come As You Are
Territorial Pissings
Something In The Way
Lithium
Drain You
Polly
Sliver
On A Plain
Endless Nameless

EXTRAS - Live In Amsterdam:

School
About A Girl
Been A Son
On A Plain
Blew
Crumb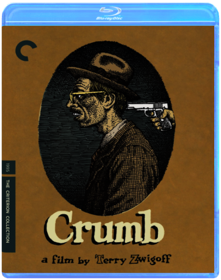 Terry Zwigoff
Terry Zwigoff's landmark 1995 film is an intimate documentary portrait of underground artist Robert Crumb, whose unique drawing style and sexually and racially provocative subject matter have made him a household name in popular American art. Zwigoff candidly and colorfully delves into the details of Crumb's incredible career, as well as his past, including his family of reclusive eccentrics, some of the most remarkable people you'll ever see on-screen. At once a profound biographical portrait, a riotous examination of a man's controversial art, and a devastating look at a troubled family, Crumb is a genuine American original.
Trinity and Beyond: The Atomic Bomb Movie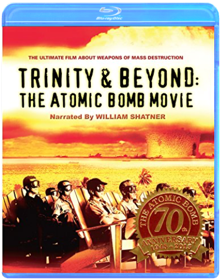 Peter Kuran
The New 70th Anniversary Special Edition of Trinity and Beyond - the Atomic Bomb Movie is 100 minutes long, includes improved restoration, new shots and longer sequences in HD. Trinity and Beyond is an unsettling yet visually fascinating documentary presenting the history of nuclear weapons development and testing between 1945 until 1963. Narrated by William Shatner and featuring an original score performed by the Moscow Symphony Orchestra, the film reveals unreleased and classified government footage depicting in graphic detail these powerful and awesome weapons. Many scenes were restored with an Academy Award winning process created to make the footage look new. Director/producer Peter Kuran, traveled throughout the U.S. to locate footage that includes bombs being suspended by balloon, exploding under the ocean, being shot from a cannon and detonated in outer space. © 2006 VCEinc. Running Time: now 100 minutes! Special HD version, 1920 x 1080. The Blu-ray features: Stereo and Dolby 5.1 Surround sound track Atomic trailers New Atomic Bomb footage in HD and more!
Nine Inch Nails: Closure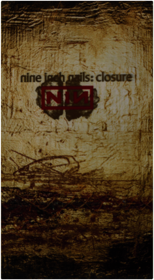 Mark Romanek, Jonathan Rach, Serge Becker, Peter Christopherson, Eric Goode, Simon Maxwell, Jon Reiss, Ben Stokes, Brett Turnbull, Eric Zimmerman
Before Nine Inch Nails released Closure they were going to release BROKEN but do to producing issues mostly regarding graphic content released an edited extended version. The aftermath being a 2 vhs set of CLOSURE which contains live footage as well as music videos.
Nine Inch Nails: Closure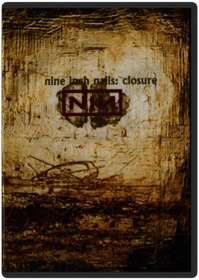 Mark Romanek, Jonathan Rach, Serge Becker, Peter Christopherson, Eric Goode, Simon Maxwell, Jon Reiss, Ben Stokes, Brett Turnbull, Eric Zimmerman
Bowling for Columbine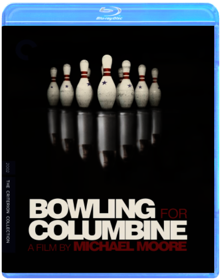 Michael Moore
In the wake of the Columbine High School massacre in 1999, the intrepid documentarian Michael Moore set out to investigate the long, often volatile love affair between Americans and their firearms, uncovering the pervasive culture of fear that keeps the nation locked and loaded. Equipped with a camera and a microphone, Moore follows the trail of bullets from Littleton, Colorado, and Flint, Michigan, all the way to Kmart's Michigan headquarters and NRA president Charlton Heston's Beverly Hills mansion, meeting shooting survivors, militia members, mild-mannered Canadians, and musician Marilyn Manson along the way. An unprecedented popular success that helped usher in a new era in documentary filmmaking, the Oscar-winning Bowling for Columbine is a raucous, impassioned, and still tragically relevant journey through the American psyche.

DIRECTOR-APPROVED BLU-RAY SPECIAL EDITION FEATURES

• New high-definition digital restoration, with 2.0 surround DTS-HD Master Audio soundtrack

• Michael Moore Makes a Movie, a new documentary featuring Moore, chief archivist Carl Deal, supervising producer Tia Lessin, and field producer Meghan O'Hara

• Programs covering Moore's return to Colorado in 2002, his 2003 Oscar win, and three film-festival Q&As with Moore

• Excerpt from a 2002 episode of The Charlie Rose Show featuring Moore

• Corporate Cops, a segment from Moore's 2000 television series The Awful Truth II

• Trailer

• PLUS: An essay by critic Eric Hynes
The Good Old Naughty Days
Michel Reilhac
Compiled by Michel Reilhac, Polissons et Galipettes (The Good Old Naughty Days) is a seventy-minute compilation of silent one-reel pornographic movies made in France between 1905 and 1930. The films are explicit in the extreme, offering footage of various types of sexual congress and behavior. The film was screened at the Cannes Film Festival. ~ Perry Seibert, Rovi
The Five Obstructions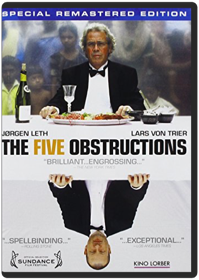 Jorgen Leth
Once upon a time—1967, to be precise—Danish director Jørgen Leth released The Perfect Human. In The Five Obstructions, fellow countryman Lars von Trier (Breaking the Waves) challenges his "hero" to remake the short five times and provides a different set of "obstructions" for each. Because Leth likes cigars, von Trier suggests the first be made in Cuba. For the second, however, he sends Leth to "the worst place on earth"—Bombay's red light district. The obstructions keep coming, interspersed with conversation and clips from the original film, in which actors engage in a variety of activities, like eating and dancing, while the narrator posits oblique questions like "Why is joy so whimsical?" (Von Trier claims to have watched it "at least 20 times.") In the end, the two Danes have whipped up an unclassifiable concoction that plays less like documentary and more like a duel between friendly adversaries.

Digitally remastered.
English, Danish, French & Spanish languages with English subtitles.
Fahrenheit 9/11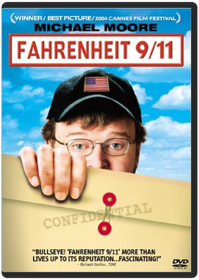 Michael Moore
In the most provocative film of the year, Academy Award(r)-winner Michael Moore (2002, Best Documentary, Bowling for Columbine) presents a searing examination of the role played by money and oil in thewake of the tragic events of 9/11. Moore blends captivating and thought-provoking footage with revealing interviews, while balancing it all with his own brand of humor and satire.
Metallica: Some Kind of Monster
Kirk Hammett, Joe Berlinger, Bruce Sinofsky
Featuring the most successful heavy metal band of all time, METALLICA: SOME KIND OF MONSTER offers a revealing and exclusive behind-the-scenes look at the legendary band as they confront personal demons and their relationships with each other while recording their Grammy-winning album, St. Anger.
The Pervert's Guide to Cinema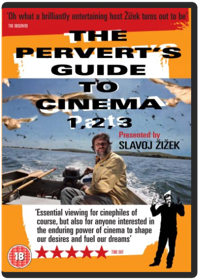 Sophie Fiennes
United Kingdom released, NTSC/Region 0 DVD: LANGUAGES: English ( Dolby Digital 2.0 ), English ( Subtitles ), French ( Subtitles ), German ( Subtitles ), Japanese ( Subtitles ), WIDESCREEN (1.78:1), SPECIAL FEATURES: Interactive Menu, Scene Access, SYNOPSIS: THE PERVERT'S GUIDE TO CINEMA takes the viewer on an exhilarating ride through some of the greatest movies ever made. Serving as presenter and guide is the charismatic Slavoj Zizek, acclaimed philosopher and psychoanalyst. With his engaging and passionate approach to thinking, Zizek delves into the hidden language of cinema, uncovering what movies can tell us about ourselves. Whether he is untangling the famously baffling films of David Lynch, or overturning everything you thought you knew about Hitchcock, Zizek illuminates the screen with his passion, intellect, and unfailing sense of humour. THE PERVERT'S GUIDE TO CINEMA cuts its cloth from the very world of the movies it discusses; by shooting at original locations and from replica sets it creates the uncanny illusion that Zizek is speaking from 'within' the films themselves. Together the three parts construct a compelling dialectic of ideas. Described by The Times in London as 'the woman helming this Freudian inquest,' director Sophie Fiennes' collaboration with Slavoj Zizek illustrates the immediacy with which film and television can communicate complex ideas. Says Zizek: 'My big obsession is to make things clear. I can really explain a line of thought if I can somehow illustrate it in a scene from a film. THE PERVERT'S GUIDE TO CINEMA is really about what psychoanalysis can tell us about cinema.' SCREENED/AWARDED AT: British Independent Film Awards, ...The Pervert's Guide to Cinema ( The Pervert's Guide to Cinema Parts 1, 2, 3 ) ( The Pervert's Guide to Cinema Parts One, Two, Three )
Planet Earth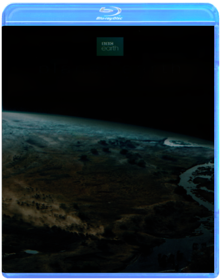 Alastair Fothergill
The best-selling factual series of all time is now even better! Planet Earth took the world by storm when it originally aired. It garnered uniformly glowing reviews, won four Emmy Awards, including Best Nonfiction Series and Best Cinematography, and its longevity on the best-seller list is legend. Now, with the addition of all new commentary and new bonus programs, you can relive this incredible experience all over again! From the highest mountains to the deepest oceans, Planet Earth illuminates the wonders of our astonishing world like never before. It's a celebration of the spectacular diversity of our planet, revealing the vast as well as the intimate as only high definition cinematography can. In this truly special edition, prepare to be overwhelmed again by the beauty and majesty of Planet Earth.
This Film Is Not Yet Rated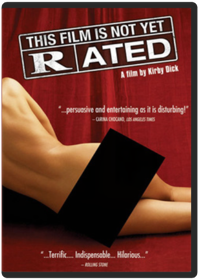 Kirby Dick
Samsara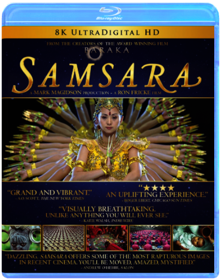 Ron Fricke
Prepare yourself for an unparalleled sensory experience. Filmed over a period of almost five years and in twenty-five countries, SAMSARA explores the wonders of the world from sacred grounds to industrial sites, looking into the unfathomable reaches of man s spirituality and the human experience. Photographed entirely in 70mm and transferred to 4K digital projection format, SAMSARA s mesmerizing images of unprecedented clarity illuminate the links between humanity and the rest of nature, showing how our life cycle mirrors the rhythm of the planet. Neither a traditional documentary nor a travelogue, SAMSARA is a guided meditation on the current of interconnection that runs through all of our lives.
Tricked
Paul Verhoeven
After his string of subversive Hollywood hits like Basic Instinct, Robocop, and Total Recall, director Paul Verhoeven has returned home to Holland for his most experimental project of all - the first user-generated film, Tricked. The first five minutes of this comedic-erotic thriller were written by a professional screen-writer and filmed by Verhoeven. After this first scene was posted to the internet, viewers were invited to submit their version of the rest of the story. Verhoeven and his team then pieces together the rest of the plot from their submissions. This unique feature begins with a documentary of Tricked's production, Paul's Experience, which takes you through nine months of behind-the-scenes adventures, as the whole nation guided Verhoeven in his project. The second part presents Tricked itself, a slickly realized thriller of lies and romantic betrayal. It follows a real estate tycoon and womanizer (Peter Blok, Black Book) whose entire family is caught up in his web of lies, leading to shady corporate takeovers and pregnancies of unknown origin. A prockling, erotic, and hilarious satire of modern capitalism, it's a rollicking film only Verhoeven could make.

Bonus Features: English Subtitles, Behind-the-scenes Footage, Interviews, Trailer
Jodorowsky's Dune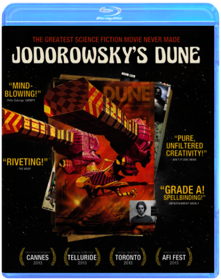 Frank Pavich
In 1975, director Alejandro Jodorowsky began work on his most ambitious project yet. Starring his own 12-year-old son alongside Orson Welles, Mick Jagger, David Carradine and Salvador Dalí, featuring music by Pink Floyd and art by some of the most provocative talents of the era, including H.R. Giger and Jean "Moebius" Giraud, Jodorowsky's adaptation of the classic sci-fi novel DUNE was poised to change cinema forever. Through interviews with legends and luminaries including H.R. Giger (artist, ALIEN), Gary Kurtz (producer, STAR WARS EPISODES IV ' V) and Nicolas Winding Refn (director, DRIVE), and an intimate and honest conversation with Jodorowsky, director Frank Pavich's film finally unearths the full saga of 'The Greatest Movie Never Made'.
The Pervert's Guide to Ideology
Sophie Fiennes
Cultural theorist superstar Slavoj Zizek re-teams with director Sophie Fiennes (The Pervert's Guide to Cinema) for another wildly entertaining romp through the crossroads of cinema and philosophy. With infectious zeal and a voracious appetite for popular culture, Zizek literally goes inside some truly epochal movies to explore and expose how they reinforce prevailing ideologies. As the ideology that undergirds our cinematic fantasies is revealed, striking associations emerge: What hidden Catholic teachings lurk at the heart of The Sound of Music? What are the fascist political dimensions of Jaws? Taxi Driver, Zabriskie Point, The Searchers, The Dark Knight, John Carpenter's They Live (one of the forgotten masterpieces of the Hollywood Left), Titanic, Kinder Eggs, verité news footage, Beethoven's Ode to Joy and propaganda epics from Nazi Germany and Soviet Russia all inform Zizek's stimulating, provocative and often hilarious psychoanalytic-cinematic rant.

DVD Special Features:

- HD transfer, enhanced for widescreen viewing

- Q&A with Slavoj Zizek and Sophie Fiennes

- U.S. theatrical trailer

- Optional subtitles for the deaf and hearing impaired (SDH)

The World's Most Unlikely Movie Star!
-The New York Times

A riveting and often hilarious demonstration of the Slovenian philosopher's uncanny ability to turn movies inside out and accepted notions on their head.
-Jordan Mintzer, The Hollywood Reporter
Citizenfour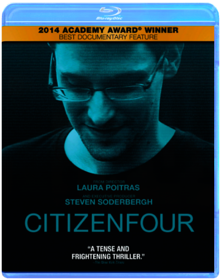 Laura Poitras
2014's Academy Award winning documentary CITIZENFOUR is a real life international thriller that unfolds by the minute. With unprecedented access, this gripping behind-the-scenes chronicle follows award winning director Laura Poitras (My Country, My Country) and journalist Glenn Greenwald's remarkable encounters with whistle-blower Edward Snowden in a hotel room in Hong Kong, as he hands over classified documents that provide evidence of mass indiscriminate and illegal invasions of privacy by the National Security Agency (NSA). The documentary not only shows the dangers of governmental surveillance, but makes audiences feel them. After seeing the film, viewers will never think the same way about their phone, e-mail, credit cards, web browser or digital footprint again.
Life Itself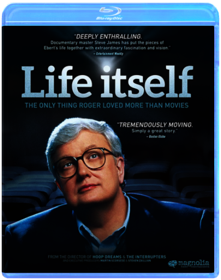 Steve James
Acclaimed director Steve James (Hoop Dreams) and executive producers Martin Scorsese (The Departed) and Steven Zaillian (Moneyball) present LIFE ITSELF, a documentary film that recounts the inspiring and entertaining life of world-renowned film critic and social commentator Roger Ebert a story that is by turns personal, funny, painful, and transcendent. Based on his bestselling memoir of the same name, LIFE ITSELF, explores the legacy of Roger Ebert's life, from his Pulitzer Prize-winning film criticism at the Chicago Sun-Times to becoming one of the most influential cultural voices in America.
Hitchcock/Truffaut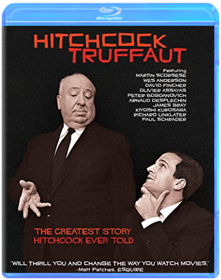 Kent Jones
In 1962 Hitchcock and Truffaut locked themselves away in Hollywood for a week to excavate the secrets behind the mise-en-scène in cinema. Based on the original recordings of this meeting—used to produce the mythical book, Hitchcock/Truffaut—this film illustrates the greatest cinema lesson of all time and plummets us into the world of the creator of Psycho, The Birds, and Vertigo. Hitchcock's incredibly modern art is elucidated and explained by today's leading filmmakers: Martin Scorsese, David Fincher, Arnaud Desplechin, Kiyoshi Kurosawa, Wes Anderson, James Gray, Olivier Assayas, Richard Linklater, Peter Bogdanovich and Paul Schrader.
Kurt Cobain: Montage of Heck
Brett Morgen
Hailed as one of the most innovative and intimate documentaries of all time, experience Kurt Cobain like never before in the only fully authorized portrait of the famed music icon. Directed by acclaimed film maker Brett Morgen, who expertly blends Cobain's personal archive of art, music, neverbeforeseen movies, animation and revelatory interviews from his family and closest friends.
De Palma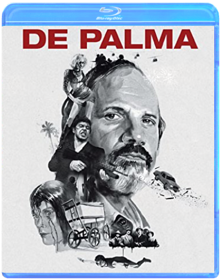 Noah Baumbach, Jake Paltrow
Planet Earth II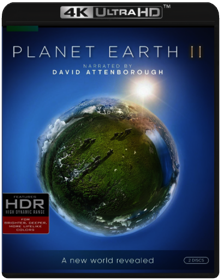 Justin Anderson, Ed Charles, Fredi Devas, Chadden Hunter, Emma Napper, Elizabeth White
In one of the most ambitious landmark series, Planet Earth II allows us to experience the world from the viewpoint of the animals themselves. Traveling through jungles, deserts, mountains, islands, grasslands and cities, this series explores the unique characteristics of Earth's most iconic habitats and the extraordinary ways animals survive within them. New technology has allowed individual stories to be captured in an unparalleled level of detail. For the first time, viewers are immersed in incredible landscapes and share the most dramatic moments in the lives of animals. From spellbinding wildlife spectacle to intimate encounters, Planet Earth II will take you closer than ever before.
David Lynch: The Art Life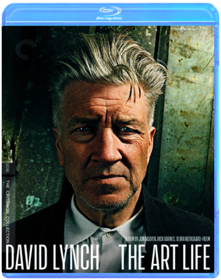 Jon Nguyen, Rick Barnes, Olivia Neergaard-Holm
A rare glimpse into the mind of one of cinema s most enigmatic visionaries, David Lynch: The Art Life offers an absorbing portrait of the artist, as well as an intimate encounter with the man himself. From the privacy of his home and painting studio in the Hollywood Hills, a candid Lynch conjures people and places from his past, from his boyhood in Idaho and Virginia to his experiences at art school in Boston and Philadelphia to the beginnings of his filmmaking career in Los Angeles in stories that unfold like scenes from his movies. This remarkable documentary by directors Jon Nguyen, Rick Barnes, and Olivia Neergaard-Holm reveals the story behind Lynch's early years as a painter and director drawn to the phantasmagoric, while also illuminating his enduring commitment to what he calls the 'the art life :' You drink coffee, you smoke cigarettes, and you paint, and that s it.'

BLU-RAY SPECIAL EDITION FEATURES
- High-definition digital transfer, with 5.1 surround DTS-HD Master Audio soundtrack
- New interview with codirector Jon Nguyen
- PLUS: A new essay by critic Dennis Lim
Apollo 11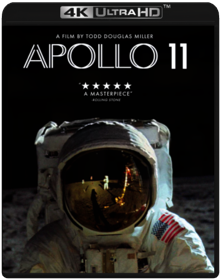 Todd Douglas Miller