Sex, Lies, and Videotape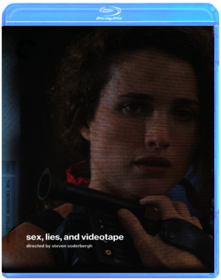 Steven Soderbergh
With smoldering sensuality and biting humor, the surprising relationship between the three title subjects is revealed in sex, lies, and videotape, the most-talked about erotic comedy of the decade. James Spader (TV's "Boston Legal") ran away with the Best Actor prize at the Cannes Film Festival for his brilliantly understated and seductive performance as Graham, a long-lost college friend who drifts back into town and into the lives of John,a self-involved philanderer, his angelic wife Ann, and her saucy sister Cynthia. One by one, each is drawn into the very"personal project" Graham is working on, leaving the relationships between them forever transformed. A monumental debut effort from first-time feature director Steven Soderbergh (Ocean's Twelve, Traffic, Erin Brockovich), this comic original includes riveting performances from Peter Gallagher (American Beauty), Andie MacDowell (Michael) and Laura San Giacomo (TV's "Just Shoot Me").
Traffic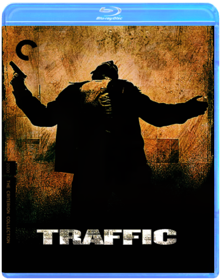 Steven Soderbergh
Traffic examines the question of drugs as politics, business, and lifestyle. With an innovative, color-coded cinematic treatment distinguishing his interwoven stories, Steven Soderbergh (Ocean's Eleven, Che) embroils viewers in the lives of a newly appointed drug czar and his family, a West Coast kingpin's wife, a key informant, and police officers on both sides of the U.S.-Mexico border. The film, delivering a complex and nuanced take on this issue of such great international importance without sacrificing any energy or suspense, is a contemporary classic, and the winner of four Oscars, for best director, best screenplay, best editing, and best supporting actor for Benicio del Toro (Fear and Loathing in Las Vegas).
Ocean's Eleven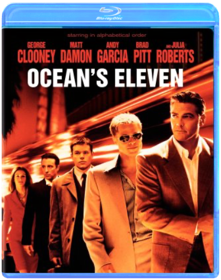 Steven Soderbergh
Ocean's Eleven (2001) (BD)
Solaris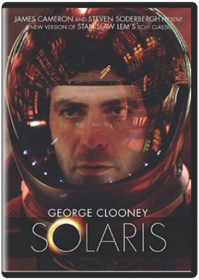 Steven Soderbergh
Superstar George Clooney turns in a stellar performance in this "brilliant sci-fi movie" (New York Daily News) from Academy Award winners Steven Soderbergh (2000 - Best Director, Traffic) and JamesCameron (1997 - Best Picture, Titanic). Aboard a lonely space station orbiting a mysterious planet, terrified crew members are experiencing a host of strange phenomena, including eerie visitors who seem all too human. And when psychologist Chris Kelvin (Clooney) arrives to investigate, he confronts a power beyond imagining that could hold the key to mankind's deepest dreams?or darkest nightmares. Co-starring Natascha McElhone and Jeremy Davies, Solaris is "mind-bending!" (Rolling Stone)
Bubble
Steven Soderbergh
In this unique cinematic experiment, acclaimed director Steven Soderbergh brings this tragic story to life with startling realism. A bizarre love triangle is born at a doll factory in a small Midwestern town. Lonely and isolated, long time employees Martha and Kyle have become friends by default in spite of their drastic age difference. Their dynamic is upset by the arrival of a new worker: young, attractive single mother Rose. As Martha grows increasingly wary about Rose's dubious character, she discovers Kyle and Rose developing a relationship of their own. When a murder investigation begins, it calls into question our established assumptions about these characters and life in their small town.