Interview with the Vampire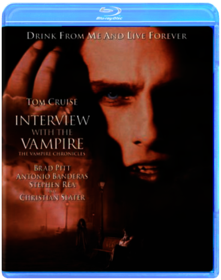 Neil Jordan
The Virgin Suicides
Sofia Coppola
With this debut feature, Sofia Coppola announced her singular vision, which explores the aesthetics of femininity while illuminating the interior lives of young women. A faithful adaptation of Jeffrey Eugenides's popular first novel, THE VIRGIN SUICIDES conjures the ineffable melancholy of teenage longing and ennui in its story of the suicides of the five Lisbon sisters, stifled by the rules of their overprotective religious parents as told through the collective memory of a group of boys who yearn to understand what happened. Evoking its 1970s suburban setting through ethereal cinematography by Ed Lachman and an atmospheric score by Air, the film secured a place for its director in the landscape of American independent cinema and has become a coming-of-age touchstone.

DIRECTOR-APPROVED BLU-RAY SPECIAL EDITION FEATURES
- New, restored 4K digital transfer, supervised by cinematographer Ed Lachman and approved by director Sofia Coppola, with 5.1 surround DTS-HD Master Audio soundtrack
- New interviews with Coppola, Lachman, actors Kirsten Dunst and Josh Hartnett, author Jeffrey Eugenides, and writer Tavi Gevinson
- MAKING OF 'THE VIRGIN SUICIDES' a 1998 documentary directed by Eleanor Coppola and featuring Sofia Coppola; Eleanor and Francis Ford Coppola; actors Dunst, Hartnett, Scott Glenn, Kathleen Turner, and James Woods; Eugenides; and more
- LICK THE STAR, a 1998 short film by Coppola
- Official music video for Air's soundtrack song 'Playground Love,' directed and shot by Coppola and her brother Roman Coppola
- Trailer
- PLUS: An essay by novelist Megan Abbott
Crazy/Beautiful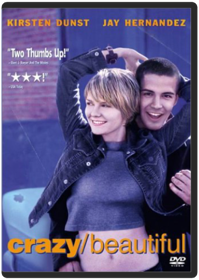 John Stockwell
Fate steps in and brings together two high school seniors from opposite sides of the track in this sexy, fun, and energetic story of first love. Nicole (Kirsten Dunst, BRING IT ON) is the 17-year-old troubled daughter of a wealthy congressman who never met a rule she didn't break. Carlos (hot newcomer Jay Hernandez) is an A-student with big dreams who endures a two-hour bus ride every morning to attend high school in an upscale L.A. neighborhood. Their innocent flirtations quickly develop into passionate love, but Nicole's self-destructive behavior threatens their relationship and puts Carlos' promising future in jeopardy. Will their intense passion keep them together despite the objections of their families, or will Carlos be forced to plan his future ... without Nicole? Surprises lie at every turn in this wildly seductive and critically acclaimed drama.
Eternal Sunshine of the Spotless Mind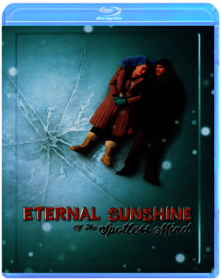 Michel Gondry
Marie Antoinette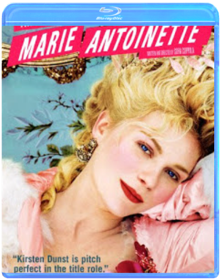 Sofia Coppola
Amazin magical by coppola! Your eyes will be dazzled...
Melancholia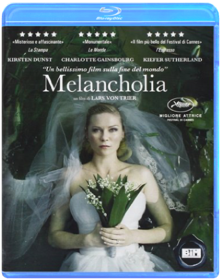 Lars von Trier
justine e michael stanno per sposarsi, il ricevimento si terra' nella casa della sorella di justine, ma proprio in quei giorni un evento catastrofico minaccia la terra ed i suoi abitanti...
The Beguiled
Sofia Coppola
From acclaimed writer/director Sofia Coppola (Lost in Translation) comes an atmospheric thriller that unfolds at a secluded girls' boarding school in Civil War-era Virginia. When a wounded Union soldier, Corporal McBurney (Colin Farrell), is found near the school, he's taken in by its headmistress, Miss Martha (Nicole Kidman). As the young women provide refuge and tend to his wounds, the house is taken over with sexual tension and dangerous rivalries when McBurney seduces several of the girls. Taboos are broken and events take an unexpected turn in this gripping and haunting thriller also starring Kirsten Dunst and Elle Fanning.