Fast Times at Ridgemont High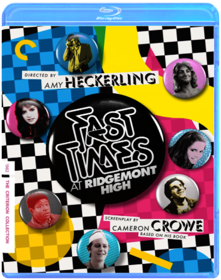 Amy Heckerling
Academy Award winner Sean Penn stars as the unforgettable Jeff Spicoli in the film that defined the outrageous and bold teen comedy genre, Fast Times at Ridgemont High. Follow a group of Southern California high school students as they explore their most important subjects: sex, drugs and rock 'n' roll. Directed by Amy Heckerling (Clueless) and written by Cameron Crowe (Almost Famous), this hilarious portrait of 1980s American teen life features film debuts of future stars Nicolas Cage and Forest Whitaker, plus decade-defining music from The Go-Go's, Oingo Boingo and The Cars.
Flesh + Blood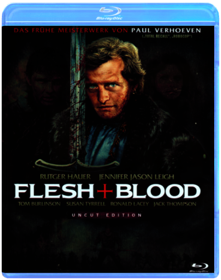 Paul Verhoeven
Betrayed by power. Corrupted by love. Bound by honor. In the battle between good and evil, only the strong survive! From visionary director Paul Verhoeven (Robocop) comes this 'vivid and muscular' (Variety) epic adventure of medieval bravery and blood lust starring Rutger Hauer (Blade Runner) and Jennifer Jason Leigh (Rush). In the chaotic, morally bankrupt Europe of 1510, a cold-hearted warrior named Martin (Hauer) leads his motley crew of mercenaries into battle to reclaim the castle of an ousted nobleman. But when the despot betrays them, Martin and his band of ruffians strike back by kidnapping the innocent young maiden (Leigh) betrothed to the nobleman's son - a fearless Renaissance man who must risk life and limb to rescue the woman he loves! The Stellar cast includes Tom Burlinson, Jack Thompson, Susan Tyrrell, Bruno Kirby and Brion James.

Special Features:
-Audio Commentary by Director Paul Verhoeven
-Composing Flesh + Blood Featurette
-Original Theatrical Trailer
Miami Blues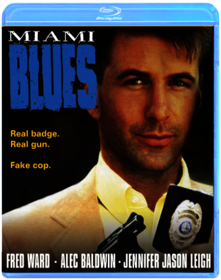 George Armitage
Brace yourself... this intoxicating "cocktail with rum and cyanide", (Time) is at once "brutal, funny, unpredictable and a bit unhinged", (Newsweek)! Fred Ward, Alec Baldwin and Jennifer Jason Leigh star in this offbeat black comedy about a murdering thief, his simple-minded wife and the denture-wearing cop closing in on his trail.

Veteran criminal Frederick Frenger, Jr. (Baldwin) has moved to Miami to get a fresh start... at robbing a whole new set of people. But when his streetwalker-gone-straight wife (Leigh) begins to suspect his criminal behavior, and an obsessed cop (Ward) begins to close in, he will need a lot more than luck and a bogus badge to escape a crossfire hotter than the barrel of a smoking gun!
Backdraft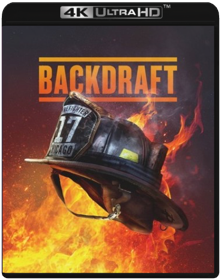 Ron Howard
From Academy Award-winning director Ron Howard, Backdraft is a visually stunning, emotionally charged, action-thriller about the adventurous lives of professional firefighters. Kurt Russell and William Baldwin star as two feuding siblings carrying on a heroic family tradition as Chicago firefighters. When a puzzling series of arson attacks is reported, they are forced to set aside their differences to solve the mystery surrounding these explosive crimes. Scott Glenn, Jennifer Jason Leigh, Rebecca DeMornay, Donald Sutherland and Robert De Niro also star in this critically acclaimed suspense story that features Academy Award-nominated Special Effects and Sound with some of the most awe-inspiring fire sequences ever filmed.
Single White Female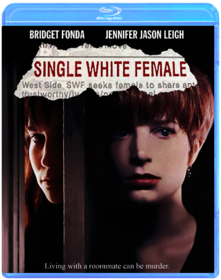 Barbet Schroeder
SWF seeks female to share apt in West 70s. Non-smkr, professional preferred. An innocent want ad opens the door to murderous, unrelenting terror in this pulse-pounding psychological shocker starring Bridget Fonda and Jennifer Jason Leigh.
Short Cuts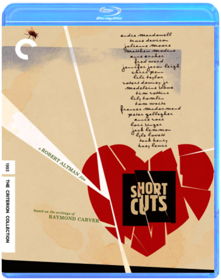 Robert Altman
The Hudsucker Proxy
Joel Coen, Ethan Coen
An ambitious but naive young man rapidly moves up the corporate ladder from the mailroom to the executive suite, unaware that he is part of the board of directors' nefarious scheme.

Paul Newman, Tim Robbins and Jennifer Jason Leigh star in filmmakers Joel and Ethan Coen's darkly comic look at big business. When the founder of Hudsucker Industries leaps to his death from the 44th floor boardroom window the board of directors panics. But there is a plan: install a complete imbecile as president of the company and devalue the stock so the board can acquire a controlling interest for themselves. But where can they find such a guileless patsy? Enter Norville Barnes. Fresh off the bus from Muncie, Indiana, as a graduate of the 1958 class of the Muncie College of Business Administration, Norville is ready to start at the bottom and work his way up to the top of the corporate world ... he just never imagined it would happen so quickly.
Existenz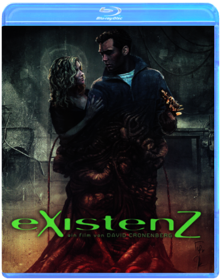 David Cronenberg
Exciting stars Jennifer Jason Leigh (The Machinist), Jude Law (Repo Men), Willem Dafoe (Daybreakers), Ian Holm (The Aviator) and Sarah Polley (Splice) challenge the boundaries of reality in this futuristic, critically-acclaimed thriller.

During the first closed-door demonstration of an amazing new virtual reality game called eXistenZ, the system's brilliant designer, Allegra Geller (Leigh), is violently attacked by a crazed assassin intent on killing her and destroying her creation. Forced into hiding, Allegra enlists a young assistant (Law) to help her in testing the damaged system...by convincing him to join her inside eXistenZ. The action explodes as their world's real-life dangers begin to merge with the fantasy of the game.

Special Feature(s): Full High Definition 1080p; 16x9 (1.78:1); English 5.1 DTS; English 2.0 Stereo; Interview with Jude Law; Interview with Willem Dafoe; Interview with Special Effects Supervisor; Smart Menu Technology: Browse the menu, on screen, without leaving film
The Machinist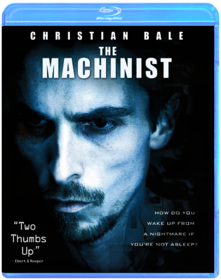 Brad Anderson
Genre: Drama
Rating: R
Release Date: 19-MAY-2009
Media Type: Blu-Ray
The Hateful Eight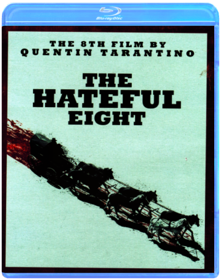 Quentin Tarantino
Blu-ray SteelBook packaging
The Hateful Eight - Extended Verion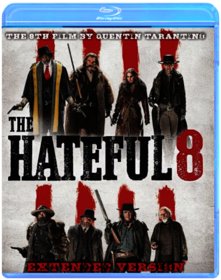 Quentin Tarantino
Twin Peaks: The Return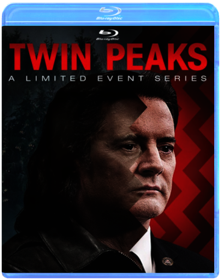 David Lynch
Annihilation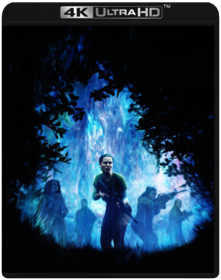 Alex Garland
Annihilation 4K UHD Blu-Ray + Blu-Ray + Digital HD
Possessor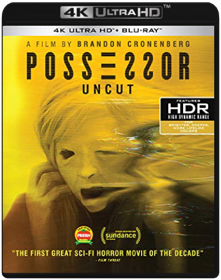 Brandon Cronenberg