Subway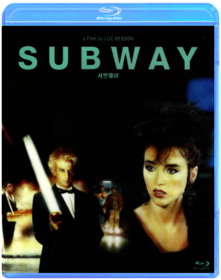 Luc Besson
Sleep Forever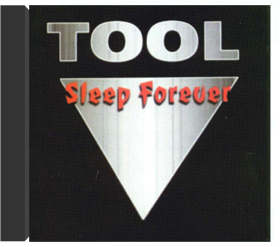 Tool
Opiate
Tool
Reissue of EP that features Seven Tracks Including Two Live Tracks.
Cereal Killer Soundtrack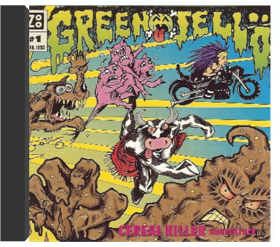 Green Jello
1 x CD Album, Reissue
Germany 1993 1 Obey The Cowgod 3:10 2 Three Little Pigs 5:53 3 Cereal Killer (Edit) 3:29 4 Rock-N-Roll Pumpkihn 2:41 5 Anarchy In The U.K. 3:28 6 Electric Harley House (Of Love) 4:36 7 Trippin' On XTC 3:42 8 Misadventures Of Shitman 3:07 9 House Me Teenage Rave 4:29 10 Flight The Skajaquada (Edit) 4:02 11 Green Jellÿ Theme Song 2:16
Undertow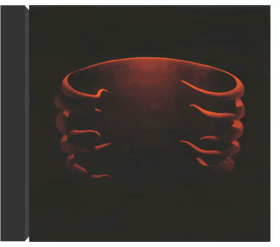 Tool
Arguably their finest album, this follow-up to Opiate showcases Tool at their best, assisted by clean, crisp production, without the muddiness of Aenima. Edgy guitar riffs are complemented by spitting, heavy bass, especially on "Sober" and "Crawl Away". Lyrically, Tool are at their vitriolic best, targeting religious hypocrisy ("Intolerance," "Sober"; always a popular theme), the loss of innocence and its consequences ("Prison Sex"), and deliberate ignorance ("Swamp Song"). Henry Rollins makes a guest appearance on "Bottom," which, along with "4 Degrees," deals with questions of identity. Undertow is also Tool's most musically adventurous album, lacking the occasionally numbing sameness of Aenima, and with considerably more sophistication than their previous work.
Mr. Show - Season 1 & 2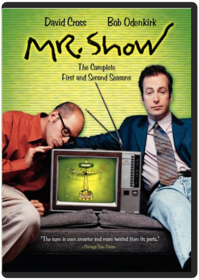 John Moffitt, Stacy Peralta, Tom Gianas, Troy Miller
Mr. Show: Season 1 & Season 2 (DVD)
Replicants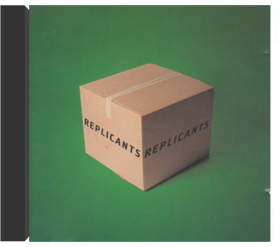 Replicants
Aenima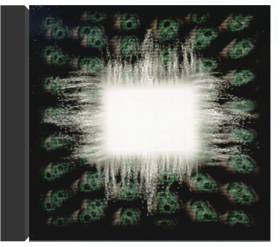 Tool
With its heavy-duty distortion, weighty rhythms, and cynical lyrics, Tool is a heavy metal band for the '90s. Rather like Metallica circa ...And Justice for All, the sound is focused heavily on texture, with vocals and guitars layered one atop the other, and heart-pounding drums underlying everything. There's not a whole lot of variety on Tool's second full-length album—most of the songs start off fairly low-key, kicking into high gear for the chorus, and repeat—but Maynard James Keenan's distinctive voice, the prog-rock stylings over a heavy metal base, and a supremely unhealthy dose of vitriol make this the perfect album to bang your head to.
Crybaby
Melvins
The final release in the Melvins' 1999-2000 trilogy, The Crybaby is a work of punk art, albeit one that's eclipsed by the majestic The Bootlicker, the second title of the trilogy. Where The Bootlicker is a sprawling yet cohesive aural experiment, The Crybaby is an unapologetic-nay, proud-mutant of an album. Which Melvin is responsible for brain-farting the brilliant idea of having '70s teen idol Leif Garrett sing along to the Melvins' raucous cover of "Smells Like Teen Spirit"? Which Melvin persuaded Hank Williams III (Hank Jr.'s son!) to warble his way through "Ramblin' Man" and "Okie from Muskogee"? Jesus Lizard's David Yow and Mr. Bungle's Michael Patton are a good fit; their respective tracks take the Melvins' heavy sound to new heights. The jagged and raw rhythms of "Spineless," featuring members of Skeleton Key, are infectious and biting, but Tool's 15-minute opus, "Divorce," is sleep-inducing. Bliss Blood of Pain Teens conjures spirits with her funereal "The Man with the Laughing Hand is Dead," a bleak and spare treatment graced by a somber Melvins arrangement. The disc fades away with the arty and somewhat industrial "Moon Pie," featuring Kevin Sharp of Brutal Truth. This collection won't make the Melvins a household name, but it should propel Leif Garrett back into the rock arena. He sounds great! —Lorry Fleming
Judith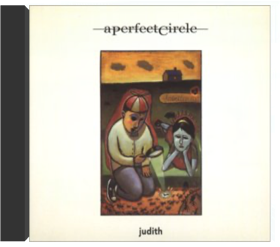 A Perfect Circle
The first single from what's sure to be the rock album of the year! A Perfect Circle, for those living under a rock the last couple of months, is none other than the heavy-duty aggressive supergroup featuring Tool vocalist Maynard James Keenan and assorte
Mer De Noms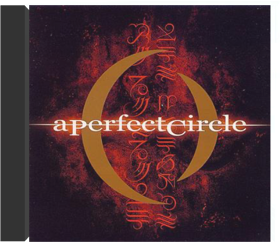 A Perfect Circle
Salival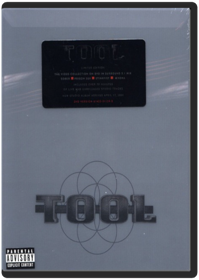 Tool
Limited Edition DVD version
White Pony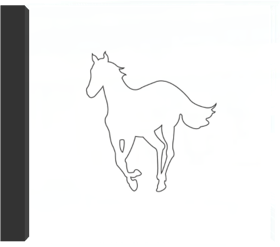 Deftones
White Pony is the Deftones' third consecutive gold-selling album - and now there's a new, improved edition with an added track, the second single, "Back To School (Mini Maggit)," and even new cover art. One of modern rock's most respected groups, the Deftones go beyond the new heavy rock to bring together the accessible and dissonant, bombastic and vulnerable, aggressive and thoughtful, with a new White Pony Certified at 500 thousand units by the RIAA. (2/01)
Lateralus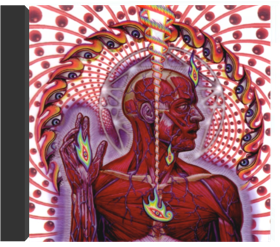 Tool
Everything about Tool's fourth album (2001) is an experience, starting with the packaging, which consists of liner credits printed on a translucent plastic sleeve over the CD and a booklet that layers anatomical representations atop one another—the first page pictures musculature and blood vessels; the next, bones; the third, internal organs; and so on. It's worth describing the packaging of Lateralus because it says much about the astonishing music within. Maynard James Keenan and company understand the expectations riding on this much-anticipated release and they've delivered the goods! While it remains in the Tool tradition of trance-inducing progressive metal, Lateralus is tighter, clearer, crisper, and all around a notch above their admirable previous releases. Aenima was marred by muddy production and a certain predictability. Undertow had a cleaner sound but wasn't as confident or adventurous. With Lateralus, Tool have raised an already lofty bar still higher by coming up with a collection that kicks major ass.
Bikini Bandits Experience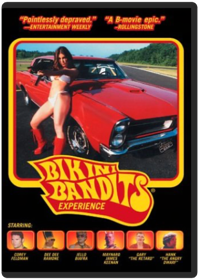 Steve Grasse
A bevy of badass girls fill as much retro kitsch action into their lives as they possibly can in this crazy, bikini-clad romp! You won't believe the exploits these luscious ladies get up to, all topped off with an ample serving of strippers, hot rods, guns, and much much more! Co-stars Maynard James Keenan from Tool as the devil, Dee Dee Ramone as the Pope, Jello Biafra, Corey Feldman, and a dizzying parade of extra guests!
Thirteenth Step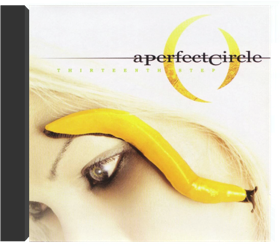 A Perfect Circle
Weak & Powerless
A Perfect Circle
Track#1) Weak And Powerless (Originally appears on Thirteenth Step) If you haven't heard anything by this band yet this is a good first single to hear . . it gives you a good idea what the band sounds like and what to expect from the full length CD (Thirteenth Step) . . this particular song however is not the best song on the full length CD . . (3/5) Track#2) Blue [Remix] (The original appears on Thirteenth Step) This is a remix done by James Iha (formally of The Smashing Pumpkins, now a member of A Perfect Circle) and Geoff Sanoff (a bassist who has worked on various albums as an engineer, producer, etc) . . as remixes go this one isn't bad at all . . compared to the original version of the song it's just as good . . no better . . no worse . . the original in my opinion is much darker and layered . . but this version breathes new life into the song if you have heard the original too many times . . (3/5)
Underworld
Underworld
Soundtrack to the hit motion picture. The soundtrack album is produced by Danny Lohner of Nine Inch Nails whose unique relationships within the community of A-List talent brings such unprecedented highlights to this project as the first song ever penned by Maynard James Keenan (Tool / A Perfect Circle) for a motion picture and soundtrack album. Also appearing on the album is former Limp Bizkit guitarist Wes Borland who along with Lohner and Filter's Richard Patrick have created the formidable super group The Damning Well who make their debut on this album with the song "Awakening." One look through the album's track listing and you'll find contributions from artists as diverse and respected as Trust Co., Finch, Skinny Puppy, Page Hamilton, and David Bowie to name a few. Every track on this album is either written exclusively for this project, or is an exclusive remix, or rare version only available on this release.
Bikini Bandits Save Christmas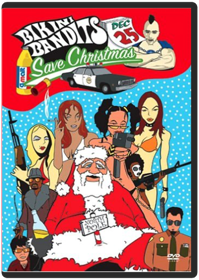 Steve Grasse
Bikini Bandits: Briefs, Shorts and Panties
Steve Grasse
Emotive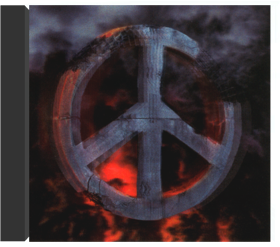 A Perfect Circle
November 2nd, coinciding with the Presidential election, APC will be releasing a collection of songs about WAR, PEACE, LOVE AND GREED, entitled eMOTIVe. eMOTIVe features new material and songs like "Imagine" by John Lennon, "What's Going On" by Marvin Gaye, "Let's Have A War" by FEAR.
A Perfect Circle: Lost in the Bermuda Triangle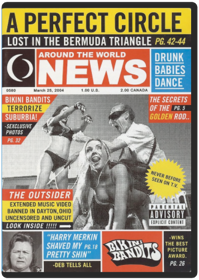 Perfect Circle
DVD features never before seen footage from the Bakini Bandits and A Perfect Circle. It's the companion visual to A Perfect Circle's hit "The Outsider."

Total time: 24 minutes
aMOTION
Perfect Circle
This limited edition set includes never before seen live footage, rare collection of director's cut unedited videos, and some exclusive Bikini Bandist trailers. The CD includes exclusive remixes of tracks from Mer De Nom and Thirteenth Step. The set is
Parabola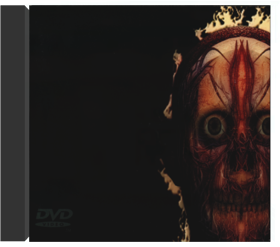 Tool
From the album Lateralus, DVD single for the song 'Parabola' plus extras.
Schism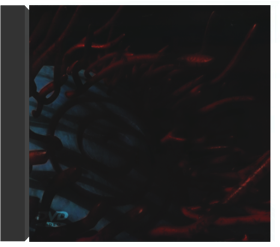 Tool
This DVD contains the Schism video with audio commentary by a guest plus a LUSTMORD audio re-mix of the song.
10,000 Days
Tool
After five long years, the new studio album from Tool is ready. Are you? With just one EP and three album releases over a 15 year span, Tool has created a loyal and even rabid fan base, selling over 10 million albums and half a million videos in the U.S. alone. The first track from Tool's highly anticipated new release will impact the world in April with the album release on May 2nd.
"V" Is for Vagina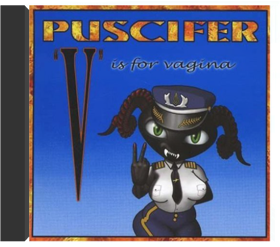 Puscifer
Maynard James Keenan steps outside his brain for a moment and delivers a down 'n' dirty batch of songs that have more in common with soul than Satan. Whether the dark 'n' sexy ''Dozo,'' the moody ''Momma Sed,'' or the electronic pummeling of ''The Undertaker,'' Keenan and friends (an impressive and eclectic cast that includes Milla Jovovich, Lisa Germano, Tim Alexander, and Danny Lohner) never disappoint. Darkly funny, wickedly funny, and sexy- V is for Vagina is a welcome change of pace from the Tool/A Perfect Circle frontman and will no doubt be one of the most talked about—and misunderstood—records of the year.
Cuntry Boner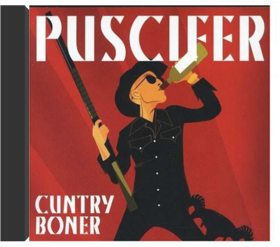 Puscifer
2007 CD pressing of the first single pulled from Puscifier's V Is For Vagina album. Puscifier is Maynard James Keenan, the mainman behind Tool and A Perfect Circle. Puscifier.
Vicarious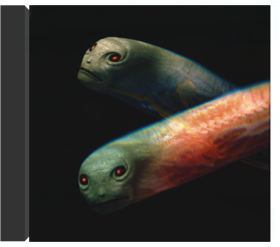 Tool
Vicarious, the long awaited video from the Platinum album 10,000 Days. The DVD will include a documentary that takes viewers through the history of guitarist Adam Jones' visual effects work, as well as the process and people involved in the creation of the groundbreaking all-CGI video for Vicarious. The DVD will also include audio commentary by comedian David Cross and a video tour of Tool album cover artist Alex Grey's CoSM (Chapel of Sacred Mirrors) gallery in New York City.
"V" Is for Viagra: The Remixes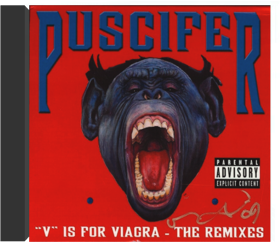 Puscifer
Contains ten remixes of tracks from the first Puscifer album ''V'' is For... as well as two remixes of the non-album single ''Country Boner''.
Puscifer: Queen B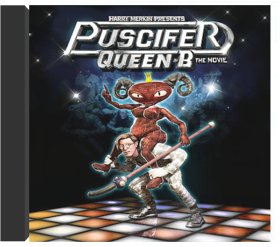 Puscifer
Queen B - Puscifer movie was released Jan 08, 2008 by the RED Distribution studio. Tool singer Maynard James Keenan continues to explore new musical dimensions with his side-project Puscifer. Queen B - Puscifer movie This release presents "Queen B," the first music video from the band's debut album V IS FOR VAGINA.
Puscifer: Dozo
Puscifer
Limited Edition. Puscifer is Maynard James Keenan- front man, work-a-holic, wine maker, and founding member of international multi-platinum TOOL and A Perfect Circle. Maynard comes with a massive fan base. TOOL has sold 12 million records in their career.
Crank 2: High Voltage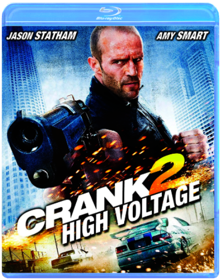 Brian Taylor, Mark Neveldine
You can't keep a good man down. Jason Statham is back as Chev Chelios – this time to retrieve his stolen heart (that's right, he's running on battery power). High-octane and truly electrifying!
Conditions of my Parole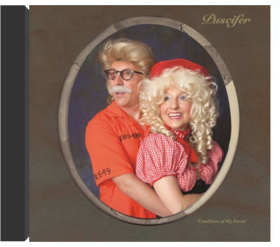 Puscifer
Puscifer is the brainchild of Tool/A Perfect Circle front man Maynard James Keenan. Where Tool is dark and brooding, Puscifer is effervescent and beat driven. The band's 2007 debut, V is for Vagina, sold over 100,000 copies in the U.S. and Puscifer made two treks across the States for a unique concert experience that coupled music with comedy and thematic evenings of entertainment. Spin said of the debut album: ""...sharp and giant-sounding, with a delightfully subversive sense of melody"" while Kerrang described the set as ""Filthy, sexy, electronic beats that writhe and shake it like Tool never could."" With Conditions of My Parole, Keenan retreated to his Arizona homestead, recording the twelve-track album he describes as ""Twin Peaks in the desert."" The result is twelve slightly sinister yet perversely danceable songs that use the notoriously reclusive Keenan's surroundings as inspiration.
Money $hot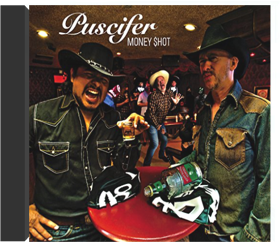 Puscifer
Puscifer is back with a new album and a huge buzz! Money Shot is coming your way Oct. 30 and we couldn't be more excited. Have you seen the video for the first song the band released for Grand Canyon? Money shot is the follow up to Conditions Of My Parole and marks Maynard Keenan and company's third full length album and its first new album in four years. ''It¹s extremely satisfying to witness simple conversations and ideas transform into completed sonic landscapes,'' Keenan told Rolling Stone. ''And to have these stories go above and beyond the initial ideas makes my grumpy heart swell three sizes.'' In addition, fans can look for Puscifer hitting the road in November for their first extended North American touring in support of the Money Shot album. Dates begin Nov. 1 at the Monster Mash Festival in Phoenix with shows booked into mid-December. For the upcoming shows, the live lineup will consist of Maynard James Keenan, Mat Mitchell, Carina Round, Jeff Friedl, Masha Zargaran and Paul Barker. Luchafer will open all of the band's late fall tour dates. As is the Modus Operandi of Puscifer, there will be a whole new show to accompany the Money Shot release. ''We've been leaving a few clues here and there as to what it may entail,'' says Keenan. ''As usual, we prefer to Show rather than Tell. Odds are if you've been a fan of the diverse nature of our performances in the past, you¹ll want to go ahead and place those bets.''
Eat the Elephant
A Perfect Circle
Fear Inoculum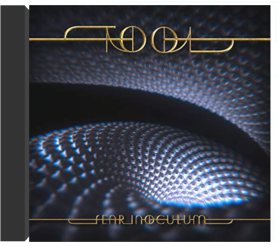 Tool
Fear Inoculum is the long awaited new album from TOOL, and the band's first new album in 13 years. The album will be available digitally, and in a special Limited Edition physical package that includes a CD in a tri-fold Soft Pack Video Brochure featuring a 4" HD rechargeable screen with exclusive video footage, a USB charging cable, a 2 watt speaker and a 36 page insert book and MP3 download card. Tool members include drummer Danny Carey, guitarist Adam Jones, bassist Justin Chancellor and vocalist Maynard James Keenan. To date, Tool has released four studio albums, one EP, and one box set. Formed in 1990 in Los Angeles, California Tool emerged with a heavy metal sound on their first studio album, Undertow in 1993. Later, Tool became a dominant act in the alternative metal movement with the release of its follow-up album Ænima in 1996. The band's efforts to unify musical experimentation, visual arts, and a message of personal evolution continued with the release of Lateralus in 2001, and 10,000 Days in 2006 - gaining Tool critical acclaim, and commercial success around the world. Tool has won three Grammy Awards, performed worldwide tours, and produced albums topping the charts in several countries.