Nosferatu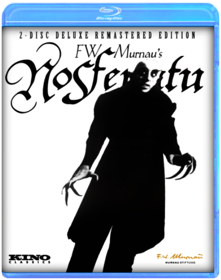 F. W. Murnau
An unauthorized adaptation of Bram Stoker's Dracula, Nosferatu is the quintessential silent vampire film, crafted by legendary German director F. W. Murnau (Sunrise, Faust, The Last Laugh). Rather than depicting Dracula as a shape-shifting monster or debonair gentleman, Murnau's Graf Orlok (as portrayed by Max Schreck) is a nightmarish, spidery creature of bulbous head and taloned claws — perhaps the most genuinely disturbing incarnation of vampirism yet envisioned. Nosferatu was an atypical expressionist film in that much of it was shot on location. While directors such as Lang and Lubitsch built vast forests and entire towns within the studio, Nosferatu's landscapes, villages and castle were actual locations in the Carpathian Mountains. Murnau was thus able to infuse the story with the subtle tones of nature: both pure and fresh as well as twisted and sinister. Remastered in high definition for the first time and making its Blu-ray debut exclusively from Kino Classics.

BONUS FEATURES: Two-disc set features two versions of the film, the original German Intertitles (with optional English subtitles) or English Intertitles, Han s Erdmann s original 1922 score in 5.1 Surround or 2.0 Stereo, The Language of Shadows a 52 minute documentary chronicling the early career of F.W. Murnau, a series of clips and highlights from other F.W. Murnau films, Photo Gallery
Dziga Vertov Collection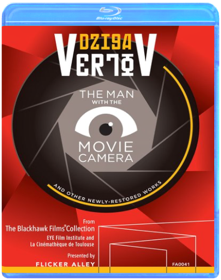 Dziga Vertov
"I am an eye. A mechanical eye. I am the machine that reveals the world to you as only the machine can see it. - Dziga Vertov ("Kino-Eye")These words, written in 1923 (only a year after Robert Flaherty's Nanook of the North was released) reflect the Soviet pioneer's developing approach to cinema as an art form that shuns traditional or Western narrative in favor of images from real life. They lay the foundation for what would become the crux of Vertov's revolutionary, anti-bourgeois aesthetic wherein the camera is an extension of the human eye, capturing "the chaos of visual phenomena filling the universe." Over the next decade-and-a-half, Vertov would devote his life to the construction and organization of these raw images, his apotheosis being the landmark 1929 film The Man with the Movie Camera. In it, he comes closest to realizing his theory of 'Kino-Eye,' creating a new, more ambitious and more significant picture than what the eye initially perceives. Now - thanks to the extraordinary restoration efforts of Lobster Films, Blackhawk Films® Collection, EYE Film Institute, Cinémathèque de Toulouse, and the Centre National de la Cinématographie - Flicker Alley is able to present the four films featured on Dziga Vertov: The Man with the Movie Camera and Other Newly Restored Works in a brand-new, Blu-ray edition.
Metropolis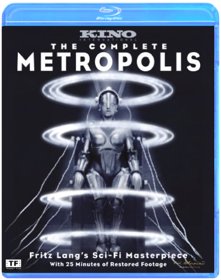 Fritz Lang
Diary of a Lost Girl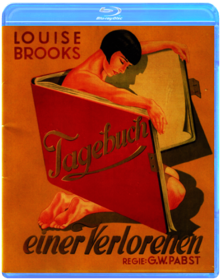 Georg Wilhelm Pabst
The second and final collaboration of actress Louise Brooks and director G.W. Pabst (Pandora's Box), DIARY OF A LOST GIRL is a provocative adaptation of Margarethe Böhme's notorious novel, in which the naive daughter of a middle class pharmacist is seduced by her father's assistant, only to be disowned and sent to a repressive home for wayward girls. She escapes, searches for her child, and ends up in a high-class brothel, only to turn the tables on the society which had abused her. It's another tour-de-force performance by Brooks, whom silent film historian Kevin Brownlow calls an actress of brilliance, a luminescent personality and a beauty unparalleled in screen history.

Special Features: Mastered in HD from archival 35mm elements, and digitally restored, Audio commentary by Thomas Gladysz, Director, Louise Brooks Society, Windy Riley Goes Hollywood (1930, 18 Min., featuring Louise Brooks)
Pandora's Box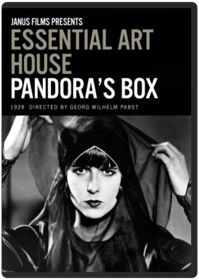 Georg Wilhelm Pabst
One of the masters of early German cinema, G.W. Pabst had an innate talent for discovering actresses (including Greta Garbo). And perhaps none of his female stars shone brighter than Kansas native and onetime Ziegfeld girl Louise Brooks, whose legendary persona was defined by Pabst's lurid, controversial melodrama Pandora's Box. Sensationally modern, the film follows the downward spiral of the fiery, brash, yet innocent showgirl Lulu, whose sexual vivacity has a devastating effect on everyone she comes in contact with. Daring and stylish, Pandora's Box is one of silent cinema's great masterworks, and a testament to Brooks's dazzling individuality.
The Complete Jean Vigo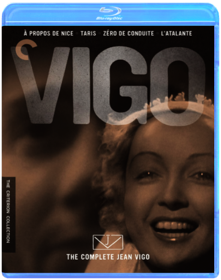 Jean Vigo
Even among cinema's greatest legends, Jean Vigo stands alone. The son of a notorious anarchist, Vigo had a brief but brilliant career making poetic, lightly surrealist films before his life was cut tragically short by tuberculosis at age twenty-nine. Like the daring early works of his contemporaries Jean Cocteau and Luis Buñuel, Vigo's films refused to play by the rules. This set includes all of Vigo's titles: À propos de Nice, an absurdist, rhythmic slice of life from the bustling coastal city of the title; Taris, an inventive short portrait of a swimming champion; Zéro de conduite, a radical, delightful tale of boarding-school rebellion that has influenced countless filmmakers; and, of course, L'Atalante, widely regarded as one of cinema's finest achievements, about newlyweds beginning their life together on a canal barge. These are the endlessly witty, visually adventurous works of a pivotal film artist.

À propos de Nice, 1930, 23 min, B&W, Silent, 1.33:1

Taris, 1931, 9 min, B&W, Mono, In French with English subtitles, 1.19:1

Zéro de conduite, 1933, 44 min, B&W, Mono, In French with English subtitles

L'Atalante, 1934, 85 min, B&W, Mono, In French with English subtitles, 1.33:1
Dracula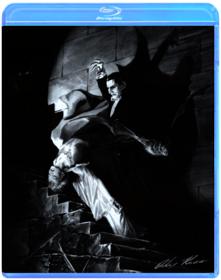 Tod Browning
The original Dracula, starring Bela Lugosi, launched the Hollywood horror genre and defined the iconic look and frightening character of the famed vampire. Towering ominously among the shadows of the Carpathian Mountains, Castle Dracula strikes fear in the hearts of the Transylvanian villagers below. After a naive real estate agent succumbs to the will of Count Dracula, the two head to London where the vampire sleeps in his coffin by day and searches for potential victims by night. The inspiration for hundreds of subsequent remakes and adaptations, this classic film directed by Tod Browning is the signature adaptation of Bram Stoker's story with its eerie passion, shadowy atmosphere and thrilling cinematography.
M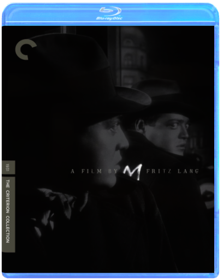 Fritz Lang
Grand Illusion
Jean Renoir
One of the very first prison escape movies, Grand Illusion is hailed as one of the greatest films ever made. Jean Renoir's antiwar masterpiece stars Jean Gabin and Pierre Fresnay, as French soldiers held in a World War I German prison camp, and Erich von Stroheim as the unforgettable Captain von Rauffenstein. Following a smash theatrical re-release, Criterion is proud to present Grand Illusion in a new special edition, with a beautifully restored digital transfer.
The Rules of the Game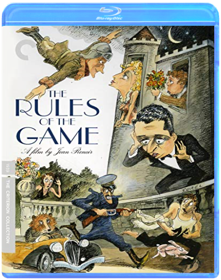 Jean Renoir
Considered one of the greatest films ever made, The Rules of the Game (La règle du jeu), by Jean Renoir (Grand Illusion), is a scathing critique of corrupt French society cloaked in a comedy of manners, in which a weekend at a marquis's countryside chateau lays bare some ugly truths about a group of haute bourgeois acquaintances. The film was a victim of tumultuous history—it was subjected to cuts after premiere audiences rejected it in 1939, and the original negative was destroyed during World War II; it wasn't reconstructed until 1959. That version, which has stunned viewers for decades, is presented here.
Stagecoach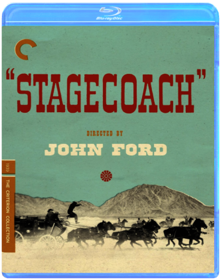 Dorothy Spencer, Otho Lovering, John Ford
This is where it all started. John Ford's smash hit and enduring masterpiece Stagecoach revolutionized the western, elevating it from B movie to the A-list. The quintessential tale of a group of strangers thrown together into extraordinary circumstances—traveling a dangerous route from Arizona to New Mexico—Stagecoach features outstanding performances from Hollywood stalwarts Claire Trevor, John Carradine, Thomas Mitchell, and, of course, John Wayne, in his first starring role for Ford, as the daredevil outlaw the Ringo Kid. Superbly shot and tightly edited, Stagecoach (Ford's first trip to Monument Valley) is Hollywood storytelling at its finest.
The Great Dictator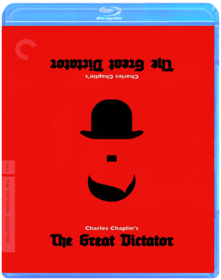 Charlie Chaplin
In his notorious masterpiece, The Great Dictator, Charlie Chaplin (City Lights, Modern Times) offers both a cutting caricature of Adolf Hitler and a sly tweaking of his own comic persona. Chaplin (in his first pure talkie) brings his sublime physicality to two roles: the cruel yet clownish "Tomanian" dictator and the kindly Jewish barber who is mistaken for him. Featuring Jack Oakie (Thieves' Highway, Lover Come Back) and Paulette Goddard (Modern Times, The Women) in stellar supporting turns, The Great Dictator, boldly going after the fascist leader before the U.S.'s official entry into World War II, is an audacious amalgam of politics and slapstick that culminates in Chaplin's famously impassioned plea for tolerance.
The Thief of Bagdad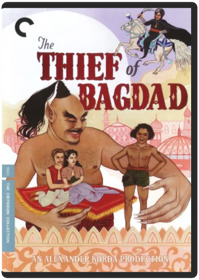 Ludwig Berger, Michael Powell, Tim Whelan, Alexander Korda, Zoltan Korda, William Cameron Menzies
Legendary producer Alexander Korda's marvel The Thief of Bagdad, inspired by The Arabian Nights, is one of the most spectacular fantasy films ever made, an eye-popping effects pioneer brimming with imagination and technical wizardry. When Prince Ahmad (John Justin) is blinded and cast out of Bagdad by the nefarious Jaffar (Conrad Veidt), he joins forces with the scrappy thief Abu (the incomparable Sabu, in his definitive role) to win back his royal place, as well as the heart of a beautiful princess (June Duprez). With its luscious Technicolor, vivid sets, and unprecedented visual wonders, The Thief of Bagdad has charmed viewers of all ages for decades.

Special Features
* - SPECIAL EDITION DOUBLE-DISC SET FEATURES:
* - New digital transfer, from restored film elements
* - Two audio commentaries: one featuring renowned directors Francis Ford Coppola and Martin Scorsese, and one with film and music historian Bruce Eder
* - Visual Effects,, a documentary about the technical achievements of The Thief of Bagdad
* - The Lion Has Wings (1940), Alexander Korda's propaganda film for the English war effort, created when The Thief of Bagdad went into production hiatus
* - Excerpts from codirector Michael Powell's audio dictations for his autobiography
* - Excerpts from a 1976 radio interview with composer Miklos Rózsa
* - Stills gallery featuring rare images of the film's production and photos shot in Dufaycolor Optional music and effects track
* - Theatrical trailer
* - PLUS: A booklet featuring new essays by film scholars Andrew Moor and Ian Christie
Citizen Kane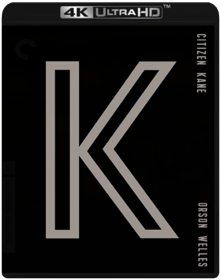 Orson Welles
The story of an immensely wealthy newspaper publisher, as he is remembered by his friends and former wife after his death. Loosely based on the life of William Randolph Hearst. Frequently called the greatest film of all time.
No Track Information Available
Media Type: DVD
Artist: WELLES/COTTEN/COMINGORE/MOOREH
Title: CITIZEN KANE
Street Release Date: 09/24/2002
Domestic
Genre: DRAMA
The Maltese Falcon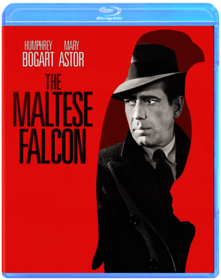 John Huston
A gallery of high-living lowlifes will stop at nothing to get their sweaty hands on a jewel-encrusted falcon. Detective Sam Spade (Humphrey Bogart) wants to find out why—and who'll take the fall for his partner's murder. An all-star cast (including Sydney Greenstreet, Mary Astor, Peter Lorre and Elisha Cook Jr.) joins Bogart in this crackling mystery masterwork written for the screen (from Dashiell Hammett's novel) and directed by John Huston. This nominee for 3 Academy Awards00Best Picture, Supporting Actor (Greenstreet) and Screenplay (Huston)—catapulted Bogart to stardom and launched Huston's directorial career. All with a bird and a bang!
Casablanca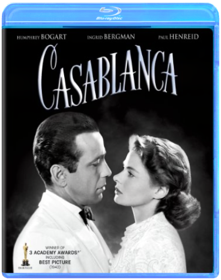 Michael Curtiz
The Life and Death of Colonel Blimp
Michael Powell, Emeric Pressburger
Famous British cartoon character Colonel Blimp was made flesh and blood in Michael Powell and Emeric Pressburger's complex, humane portrait of a well-mannered soldier, whom the film follows through the first half of the twentieth century. Made during wartime, The Life and Death of Colonel Blimp ignited controversy: Winston Churchill himself denounced its sympathetic view of a German soldier. Today it is considered one of the filmmakers' greatest achievements.
Children of Paradise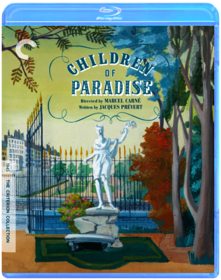 Marcel Carne
Poetic realism reached sublime heights with Children of Paradise (Les enfants du paradis), widely considered one of the greatest French films of all time. This nimble depiction of nineteenth-century Paris's theatrical demimonde, filmed during World War II, follows a mysterious woman (The Pearls of the Crown's Arletty) loved by four different men (all based on historical figures): an actor, a criminal, a count, and, most poignantly, a street mime (La ronde's Jean-Louis Barrault, in a longing-suffused performance for the ages). With sensitivity and dramatic élan, director Marcel Carné (Port of Shadows) and screenwriter Jacques Prévert (Le jour se lève) resurrect a world teeming with hucksters and aristocrats, thieves and courtesans, pimps and seers. Thanks to a major new restoration, this iconic classic looks and sounds richer and more detailed than ever.
Beauty and the Beast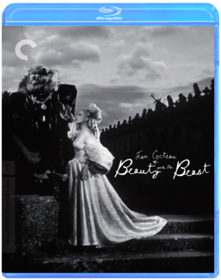 Jean Cocteau
The Red Shoes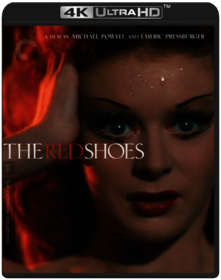 Michael Powell, Emeric Pressburger
The Red Shoes, the singular fantasia from Michael Powell and Emeric Pressburger (Black Narcissus, The Small Back Room), is cinema's quintessential backstage drama, as well as one of the most glorious Technicolor visual feasts ever concocted for the screen. Moira Shearer (The Tales of Hoffmann, Peeping Tom) is a rising star ballerina romantically torn between an idealistic composer and a ruthless impresario intent on perfection. Featuring outstanding performances, blazingly beautiful cinematography by Jack Cardiff (Black Narcissus, The African Queen), Oscar-winning sets and music, and an unforgettable, hallucinatory central dance sequence, this beloved classic, now dazzlingly restored, stands as an enthralling tribute to the life of the artist.
Kind Hearts and Coronets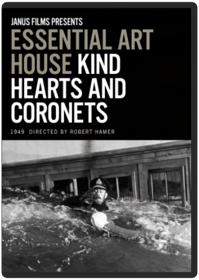 Robert Hamer
Director Robert Hamer's fiendishly funny Kind Hearts and Coronets stands as one of Ealing Studios' greatest triumphs, and one of the most wickedly black comedies ever made. Dennis Price is sublime as an embittered young commoner determined to avenge his mother's unjust disinheritance by ascending to the dukedom. Unfortunately, eight family members (all played by the incomparable Alec Guinness) must be eliminated before he can do so. SPECIAL FEATURES: New, restored high-definition digital transfer, BBC programs on Alec Guinness and the history of Ealing Studios, Gallery of archival production and publicity photographs, Original theatrical trailer and A new essay by film critic and historian Philip Kemp.
The Third Man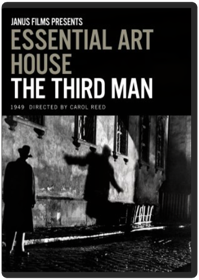 Carol Reed
Cynical pulp novelist Holly Martins arrives in shadowy Vienna to investigate the mysterious death of his old friend, black-market opportunist Harry Lime, and thus begins an ever-thickening web of love, deception, and murder that adds up to one of cinema's most immortal treats, as well as one of its trickiest. Thanks to brilliant performances by Joseph Cotten, Alida Valli, and Orson Welles; Anton Karas's timeless, evocative zither score; Graham Greene's razor-sharp dialogue; and Robert Krasker's haunting deep focus shots, off-kilter angles, and dramatic use of light and shadow, The Third Man, directed by the inimitable Carol Reed, only grows in stature as the years pass.
Rashomon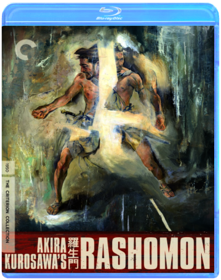 Akira Kurosawa
A riveting psychological thriller that investigates the nature of truth and the meaning of justice, Rashomon is widely considered one of the greatest films ever made. Four people recount different versions of the story of a man's murder and the rape of his wife, which director Akira Kurosawa (Seven Samurai) presents with striking imagery and an ingenious use of flashbacks. This eloquent masterwork and international sensation revolutionized film language and introduced Japanese cinema—and a commanding new star by the name of Toshiro Mifune (Yojimbo)—to the Western world.
Strangers on a Train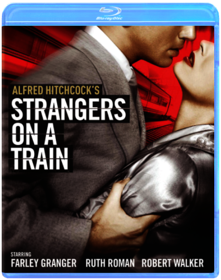 Alfred Hitchcock
Forbidden Games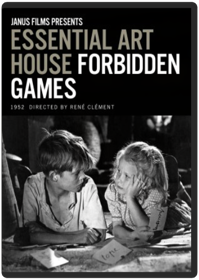 René Clément
A timeless evocation of the loss of innocence, René Clément's devastating Forbidden Games tells the story of a young orphan and her friend forced to fend for themselves in World War II France. Featuring brilliant performances from its child stars, the film won the 1952 Academy Award for Best Foreign Film and remains a singular, breathtaking cinematic achievement.
Ikiru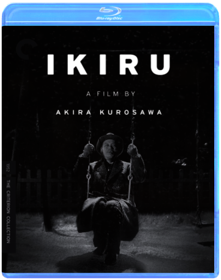 Akira Kurosawa
One of the greatest achievements by Akira Kurosawa (Seven Samurai), Ikiru presents the director at his most compassionate—affirming life through an exploration of death. Takashi Shimura (Rashomon) beautifully portrays Kanji Watanabe, an aging bureaucrat with stomach cancer who is impelled to find meaning in his final days. Presented in a radically conceived two-part structure and shot with a perceptive, humanistic clarity of vision, Ikiru is a multifaceted look at what it means to be alive. BLU-RAY SPECIAL EDITION FEATURES  • New 4K digital restoration, with uncompressed monaural soundtrack • Audio commentary from 2004 by Stephen Prince, author of The Warrior's Camera: The Cinema of Akira Kurosawa • A Message from Akira Kurosawa (2000), a ninety-minute documentary produced by Kurosawa Productions and featuring interviews with Kurosawa • Documentary on Ikiru from 2003, created as part of the Toho Masterworks series Akira Kurosawa: It Is Wonderful to Create, and featuring interviews with Kurosawa, script supervisor Teruyo Nogami, writer Hideo Oguni, actor Takashi Shimura, and others • Trailer • Essays by critic and travel writer Pico Iyer and critic Donald Richie
Umberto D.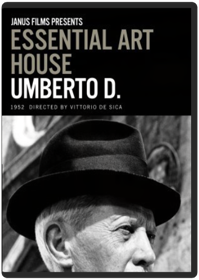 Vittorio De Sica
Shot on location with a cast of nonprofessional actors, Vittorio De Sica's neorealist masterpiece follows Umberto D., an elderly pensioner, as he struggles to make ends meet during Italy's postwar economic boom. Alone except for his dog, Flike, Umberto strives to maintain his dignity while trying to survive in a city where traditional human kindness seems to have lost out to the forces of modernization. Umberto's simple quest to fulfill the most fundamental human needs—food, shelter, companionship—is one of the most heartbreaking stories ever filmed and an essential classic of world cinema.
The Earrings of Madame de...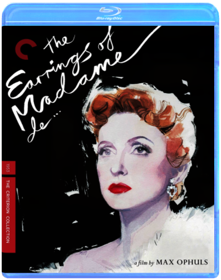 Max Ophuls
The most cherished work from French master Max Ophuls (La ronde), THE EARRINGS OF MADAME DE. . . is a profoundly emotional, cinematographically adventurous tale of deceptive opulence and tragic romance. When an aristocratic woman known only as Madame de (Le plaisir's extraordinary Danielle Darrieux) sells a pair of earrings given to her by her husband (Gaslight's Charles Boyer) in order to pay a debt, she sets off a chain reaction of financial and carnal consequences that can end only in despair. Ophuls's adaptation of Louise de Vilmorin's incisive fin de siècle novel employs the elegant and precise camera work for which the director is so justly renowned, to ravishing effect.
Monsieur Hulot's Holiday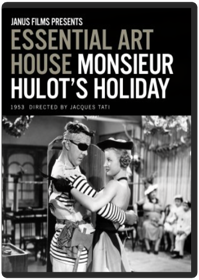 Jacques Tati
Pipe-smoking Monsieur Hulot, Jacques Tati's endearing clown, takes a holiday at a seaside resort where his presence provokes one catastrophe after another. Tati's wildly funny satire of vacationers determined to enjoy themselves includes a series of precisely choreographed sight gags involving dogs, boats and firecrackers. The first entry in the Hulot series is a masterpiece of gentle slapstick.
Ugetsu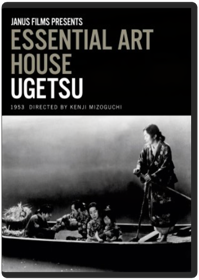 Kenji Mizoguchi
Having refined his craft in the silent era, Kenji Mizoguchi was an elder statesman of Japanese cinema fiercely revered by Akira Kurosawa and other younger directors by the time he made Ugetsu. And with this exquisite ghost story, a fatalistic wartime tragedy derived from stories by Akinari Ueda and Guy de Maupassant, he created a touchstone of his art, his long takes and sweeping camera guiding the viewer through a delirious narrative about two villagers whose pursuit of fame and fortune leads them far astray from their loyal wives. Moving between the terrestrial and the otherworldly, Ugetsu reveals essential truths about the ravages of war, the plight of women, and the pride of men.

TWO-DVD SPECIAL EDITION FEATURES
-New 4K digital restoration undertaken by The Film Foundation
-Audio commentary by filmmaker, critic, and festival programmer Tony Rayns
-Kenji Mizoguchi: The Life of a Film Director (1975), a 150-minute documentary by Kaneto Shindo
-Two Worlds Intertwined, a 2005 appreciation of Ugetsu by filmmaker Masahiro Shinoda
-Process and Production, a 2005 interview with Tokuzo Tanaka, first assistant director on Ugetsu
-Interview from 1992 with cinematographer Kazuo Miyagawa
-Trailers
-An essay by film critic Phillip Lopate
Seven Samurai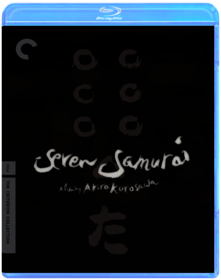 Akira Kurosawa
One of the most thrilling movie epics of all time, SEVEN SAMURAI (Shichinin no samurai) tells the story of a sixteenth-century village whose desperate inhabitants hire the eponymous warriors to protect them from invading bandits. This three-hour ride from Akira Kurosawa (Rashomon, Yojimbo, Ran)—featuring legendary actors Toshiro Mifune (Stray Dog, Yojimbo) and Takashi Shimura (Ikiru, The Hidden Fortress)—seamlessly weaves philosophy and entertainment, delicate human emotions and relentless action, into a rich, evocative, and unforgettable tale of courage and hope.
The Night of the Hunter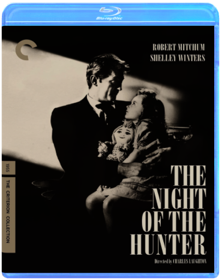 Charles Laughton
The Night of the Hunter—incredibly, the only film the great actor Charles Laughton ever directed—is truly a standalone masterwork. A horror movie with qualities of a Grimm fairy tale, it stars a sublimely sinister Robert Mitchum (Cape Fear, The Friends of Eddie Coyle) as a traveling preacher named Harry Powell (he of the tattooed knuckles), whose nefarious motives for marrying a fragile widow, played by Shelley Winters (A Place in the Sun, The Diary of Anne Frank) are uncovered by her terrified young children. Graced by images of eerie beauty and a sneaky sense of humor, this ethereal, expressionistic American classic—also featuring the contributions of actress Lillian Gish (Intolerance, Duel in the Sun) and writer James Agee—is cinema's quirkiest rendering of the battle between good and evil.
Rebel Without a Cause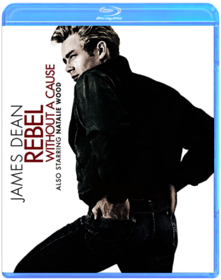 Nicholas Ray
In one of moviedom's most influential roles, James Dean is Jim, the new kid in town whose loneliness, frustration and anger mirrored those of postwar teens — and reverberates 40 years later.
The Killing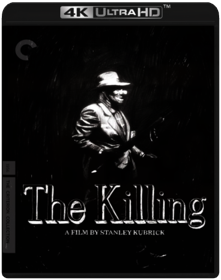 Stanley Kubrick
Stanley Kubrick's account of an ambitious racetrack robbery is one of Hollywood's tautest, twistiest noirs. Aided by a radically time-shuffling narrative, razor-sharp dialogue from pulp novelist Jim Thompson, and a phenomenal cast of character actors, including Sterling Hayden (Dr. Strangelove), Coleen Gray (Red River), Timothy Carey (Paths of Glory), and Elisha Cook Jr. (The Maltese Falcon), The Killing is both a jaunty thriller and a cold-blooded punch to the gut. And with its precise tracking shots and gratifying sense of irony, it's Kubrick to the core.
The Bridge on the River Kwai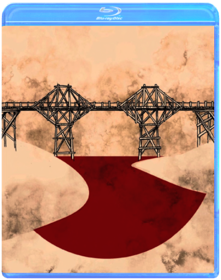 Peter Taylor, David Lean
Spectacularly produced, and the winner of seven Academy Awards® (1957), including Best Picture, Best Director, and Best Actor (Alec Guinness), The Bridge on the River Kwai continues to be one of the most memorable cinematic experiences of all time. Now, for the first time on Blu-ray, following an extensive all-new 4K digital restoration from the original negative, with newly restored 5.1 audio, experience director David Lean's masterpiece as you never have before.
Paths of Glory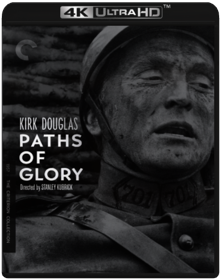 Stanley Kubrick
The Seventh Seal
Ingmar Bergman
Disillusioned and exhausted after a decade of battling in the Crusades, a knight encounters Death on a desolate beach and challenges him to a fateful game of chess.
The Ballad of Narayama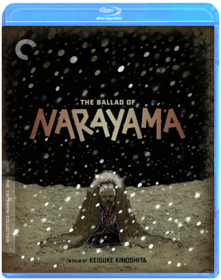 Keisuke Kinoshita
This haunting, kabuki-inflected version of a Japanese folk legend is set in a remote mountain village, where food is scarce and tradition dictates that citizens who have reached their seventieth year must be carried to the summit of Mount Narayama and left there to die. The sacrificial elder at the center of the tale is Orin (Ugetsu's Kinuyo Tanaka), a dignified and dutiful woman who spends her dwindling days securing the happiness of her loyal widowed son with a respectable new wife. Filmed almost entirely on cunningly designed studio sets, in brilliant color and widescreen, The Ballad of Narayama is a stylish and vividly formal work from Japan's cinematic golden age, directed by the dynamic Keisuke Kinoshita (Twenty-four Eyes).
Ivan the Terrible, Part II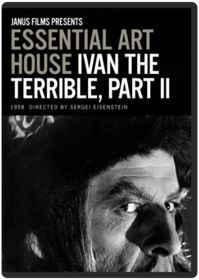 Sergei M. Eisenstein
PART TWO OF SERGEI EISENSTEIN'S TWO-PART EPIC CHRONICLING THE LIFE OF THE 16TH CENTURY TSAR, IVAN GROZNY, IS ONE OF FILM'S MOST ARTISTIC AND ABSORBING CREATIONS. OVER THREE YEARS IN THE MAKING, IVAN THE TERRIBLE FEATURES AN OPERATIC SCORE BY THE ESTEEMED SOVIET COMPOSER SERGEI PROKOFIEV.
Touch of Evil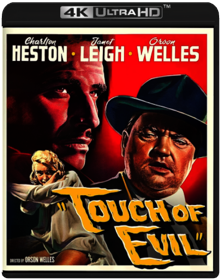 Orson Welles
Directed by Orson Welles, Touch of Evil is a film noir masterpiece whose Hollywood backstory is as unforgettable as the movie itself. Starring Charlton Heston, Janet Leigh and Orson Welles, this dark portrait of corruption and morally compromised obsessions tells the story of a crooked police chief who frames a Mexican youth as part of an intricate criminal plot. Featuring three versions of the film – the Preview version, the Theatrical version and the Reconstructed version based on Orson Welles' original vision, Touch of Evil is a "a stylistic masterpiece!" (Leonard Maltin's Classic Movie Guide) that stands the test of time.
The 400 Blows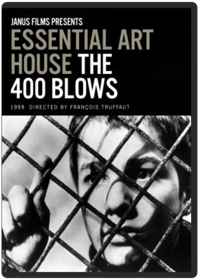 François Truffaut
In 1959, François Truffaut burst upon the scene, heralding the French New Wave with his emotional, autobiographical tale of a boy named Antoine Doinel, neglected by family and school, who must ultimately fend for himself on the streets of Paris. A showcase for the talents of not only Truffaut but also the young Jean-Pierre Léaud (who would become an emblem of the coming decade of daring French cinema), The 400 Blows remains a stunner, from first frame to unforgettable last.
Breathless
Jean-Luc Godard
There was before Breathless, and there was after Breathless. Jean-Luc Godard (Band of Outsiders) burst onto the film scene in 1960 with this jazzy, free-form, and sexy homage to the American film genres that inspired him as a writer for Cahiers du cin'ma. With its lack of polish, surplus of attitude, anything-goes crime narrative, and effervescent young stars Jean-Paul Belmondo (Pierrot le fou) and Jean Seberg (Bonjour tristesse), Breathless helped launch the French New Wave and ensured that cinema would never be the same. SPECIAL EDITION FEATURES Restored high-definition digital transfer, approved by director of photography Raoul Coutard, with uncompressed monaural soundtrack on the Blu-ray Archival interviews with director Jean-Luc Godard and actors Jean-Paul Belmondo, Jean Seberg, and Jean-Pierre Melville Contemporary interviews with Coutard, assistant director Pierre Rissient, and filmmaker D. A. Pennebaker Two video essays, one on Seberg and one on Breathless as film criticism Chambre 12, H"tel de suŠde, an eighty-minute 1993 documentary about the making of Breathless Charlotte et son Jules, a 1959 short by Godard starring Belmondo Trailer One Blu-ray and two DVDs, with all content available in both formats PLUS: A booklet featuring an essay by scholar Dudley Andrew, writings by Godard, Fran‡ois Truffaut's original treatment, and Godard's scenario
La Dolce Vita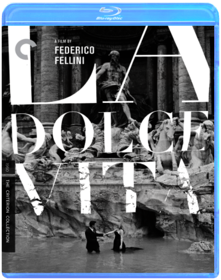 Federico Fellini
L'avventura
Michelangelo Antonioni
Anna's best friend and lover become lovers after Anna disappears. Directed by Michelangelo Antonioni.
Peeping Tom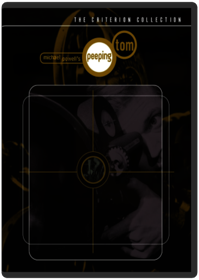 Michael Powell
A frank exploration of voyeurism and violence, Michael Powell's extraordinary film is the story of a psychopathic cameraman-his childhood traumas, sexual crises, and murderous revenge as an adult. Reviled by critics upon its initial release for its deeply unsettling subject matter, the film has since been hailed as a masterpiece.
Last Year at Marienbad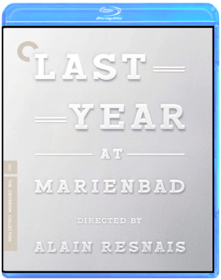 Alain Resnais
Not just a defining work of the French New Wave but one of the great, lasting mysteries of modern art, Alain Resnais' epochal visual poem has been puzzling appreciative viewers for decades. A surreal fever dream, or perhaps a nightmare, Last Year at Marienbad (L'année dernière à Marienbad), written by the radical master of the New Novel, Alain Robbe-Grillet, gorgeously fuses the past with the present in telling its ambiguous tale of a man and a woman (Giorgio Albertazzi and Delphine Seyrig) who may or may not have met a year ago, perhaps at the very same cathedral-like, mirror-bedecked château they now find themselves wandering. Unforgettable in both its confounding details (gilded ceilings, diabolical parlor games, a loaded gun) and haunting scope, Resnais' investigation into the nature of memory is disturbing, romantic, and maybe even a ghost story.

DIRECTOR-APPROVED SPECIAL EDITION FEATURES: • New, restored high-definition digital transfer, supervised and approved by director Alain Resnais, with an uncompressed monaural soundtrack • New audio interview with Resnais • New documentary on the making of Last Year at Marienbad, featuring interviews with many of Resnais' collaborators • New video interview with film scholar Ginette Vincendeau on the history of the film and its many mysteries • Two short documentaries by Resnais: Toute la mémoire du monde (1956) and Le chant du styrène (1958) • Theatrical trailer • Optional original, unrestored French soundtrack • New and improved subtitle translation • PLUS: A booklet featuring essays by critic Mark Polizzotti and film scholar François Thomas, and Alain Robbe-Grillet's introduction to the published screenplay and comments on the film

Stills from Last Year at Marienbad (Click for larger image)
Viridiana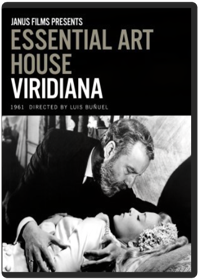 Luis Buñuel
Banned in Spain and denounced by the Vatican, Luis Bunuel's hilarious vision of life as a beggar's banquet is regarded by many as his masterpiece. In it, the young novice Viridiana does her utmost to maintain her Catholic principles, but her lecherous uncle and a motley assemblage of paupers force her to confront the limits of her idealism. Winner of the Palme d'Or at the 1961 Cannes Film Festival, this anticlerical free-for-all is as shocking today as ever.
Yojimbo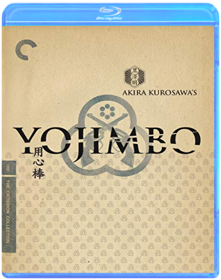 Akira Kurosawa
A free-lance samurai works both sides of the street in a village split by warring merchants. Directed by Akira Kurosawa.
An Autumn Afternoon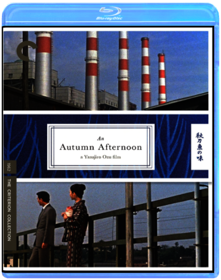 Yasujiro Ozu
The final film from Yasujiro Ozu (Tokyo Story) was also his last masterpiece, a gently heartbreaking story about a man's dignifed resignation to life's shifting currents and society's modernization. Though widower Shuhei (frequent Ozu leading man Chishu Ryu) has been living comfortably for years with his grown daughter, a series of events leads him to accept and encourage her marriage and departure from their home. As elegantly composed and achingly tender as any of the Japanese master's films, An Autumn Afternoon is one of cinema's fondest farewells.
Jules and Jim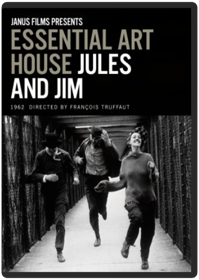 François Truffaut
Brand Name: CRITERION COLLECTION INC Mfg#: 715515056717, Shipping Weight: 1.00 lbs, Manufacturer: CRITERION, Genre: Drama, All music products are properly licensed and guaranteed authentic.
Lawrence of Arabia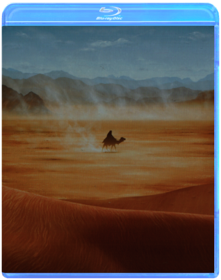 David Lean
LAWRENCE OF ARABIA 50TH ANNIVERSARY EDITION Winner of 7 Academy Awards® including Best Picture of 1962, LAWRENCE OF ARABIA stands as one of the most timeless and essential motion picture masterpieces. The greatest achievement of its legendary, Oscar®-winning director, David Lean (1962, Lawrence of Arabia: 1957 the Bridge on the River Kwai), the film stars Peter O'Toole — in his career-making performance — as T.E. Lawrence, the audacious World War I British army officer who heroically united rival Arab desert tribes and led them to war against the mighty Turkish Empire. Newly restored and re-mastered at 4K resolution, the massive scope and epic action of the Director's Cut of LAWRENCE OF ARABIA can now be experienced like never before in this landmark 50th Anniversary Edition.
The Manchurian Candidate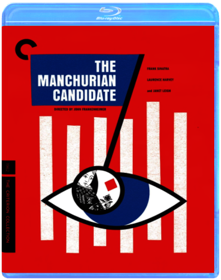 John Frankenheimer
Sinatra, a brain-washed, former POW from the Korean War, suspects that a fellow solder, hailed as a hero, is actually something else. Harvey is the "hero" who has been trained as an assassin, and a Queen of Hearts is the key to his personality.
Vivre Sa Vie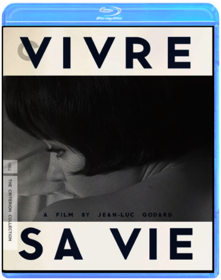 Jean-Luc Godard
Twelve vignettes show a young woman's life as a Paris prostitute. Directed by Jean-Luc Godard.
8½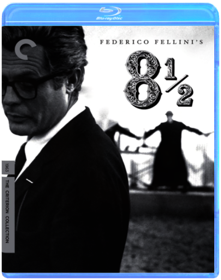 Federico Fellini
Marcello Mastroianni plays Guido Anselmi, a director whose new project is collapsing around him, along with his life. One of the greatest films about film ever made, Federico Fellini's 8½ (Otto e mezzo) turns one man's artistic crisis into a grand epic of the cinema. An early working title for 8½ was The Beautiful Confusion, and Fellini's masterpiece is exactly that: a shimmering dream, a circus, and a magic act.
The Silence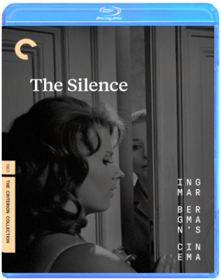 Ingmar Bergman
Two sisters—the sickly, intellectual Ester and the sensual, pragmatic Anna—travel by train with Anna's young son, Johan, to a foreign country that appears to be on the brink of war. Attempting to cope with their alien surroundings, each sister is left to her own vices while they vie for Johan's affection, and in so doing sabotage what little remains of their relationship.
Dr. Strangelove, Or: How I Learned to Stop Worrying and Love the Bomb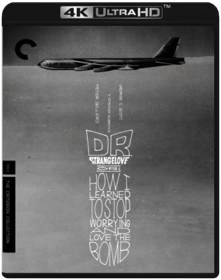 Stanley Kubrick
The Gospel According to St. Matthew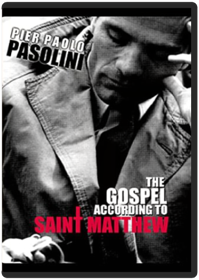 Pier Paolo Pasolini
The birth, life, teachings, and death on the cross of Jesus Christ presented almost as a cine-verite documentary. Pasolini's second feature seemed a strange choice for such a revolutionary director, but it is an attempt to take Christ out of the opulent church and present him as an outcast Italian peasant. Applying Neo-Realist methods, the director shot the film in Calabria, using the expressive faces of the non professionals including that of his motoher as the Virgin Mary. THE GOSPEL ACCORDING TO ST. MATTHEW is considered the greatest screen version of the 'greatest story ever told' and this freshly remastered version brings the film to life in a way that has never been seen before.
The Man with No Name Trilogy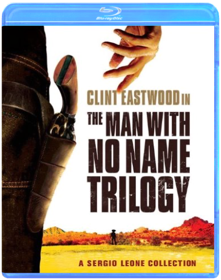 Sergio Leone
Sergio Leone "spaghetti westerns" did not simply add a new chapter to the genre…they reinvented it. From his shockingly violent and stylized breakthrough, A Fistful of Dollars, to the film Quentin Tarantino calls "the best-directed movie of all time," The Good, the Bad and the Ugly, Leone's vision did for westerns what talkies did for all movies back in the 1920s: it elevated them to an entirely new art form. Fully restored, presented in high definition with their best-ever audio, and including audio commentaries, featurettes and more, these films are much more than the definitive Leone collection...they are the most ambitious and influential westerns ever made.

A Fistfull Of Dollars
Clint Eastwood's legendary "Man With No Name" makes his powerful debut in this thrilling, action-packed classic in which he manipulates two rival bands of smugglers and sets in motion a plan to destroy both in a series of brilliantly orchestrated setups, showdowns and deadly confrontations.

For A Few Dollars More
Oscar® Winner Clint Eastwood** continues his trademark role in this second installment of the trilogy, this time squaring off with Indio, the territory's most treacherous bandit. But his ruthless rival, Colonel Mortimer (Lee Van Cleef, High Noon), is determined to bring Indio in first...dead or alive!

The Good, The Bad And The Ugly
The invincible "Man With No Name" (Eastwood) aligns himself with two gunslingers (Lee Van Cleef and Eli Wallach) to pursue a fortune in stolen gold. But teamwork doesn't come naturally to such strong-willed outlaws, and they soon discover that their greatest challenge may be to stay focused – and stay alive – in a country ravaged by war.
Chimes at Midnight
Orson Welles
The crowning achievement of Orson Welles's extraordinary film career, Chimes at Midnight was the culmination of the filmmaker s lifelong obsession with Shakespeare s ultimate rapscallion, Sir John Falstaff. Usually a comic supporting figure, Falstaff the loyal, often soused friend of King Henry IV s wayward son Prince Hal here becomes the focus: a robustly funny and ultimately tragic screen antihero played by Welles with looming, lumbering grace. Integrating elements from both Henry IV plays as well as Richard II, Henry V, and The Merry Wives of Windsor, Welles created a gritty and unorthodox Shakespeare film, one that he intended, he said, as a lament . . . for the death of Merrie England. Poetic, philosophical, and visceral with a kinetic centerpiece battle sequence that rivals anything else in the director s body of work Chimes at Midnight is as monumental as the figure at its heart.

BLU-RAY SPECIAL EDITION FEATURES
- New digital restoration, with uncompressed monaural soundtrack
- Audio commentary featuring film scholar James Naremore, author of The Magic World of Orson Welles
- New interview with actor Keith Baxter
- New interview with director Orson Welles s daughter Beatrice Welles, who appeared in the film at age seven
- New interview with actor and Welles biographer Simon Callow
- New interview with film historian Joseph McBride, author of What Ever Happened to Orson Welles?
- Interview with Welles while at work editing the film, from a 1965 episode of The Merv Griffin Show
- Trailer
Juliet of the Spirits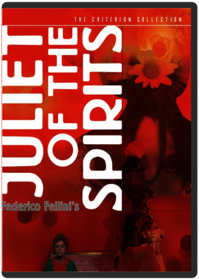 Federico Fellini
Juliet lives in a beautiful house by the ocean. Her sisters, and especially her Mother overshadow her with their beauty. She is a spiritual, superstious and naive woman. She visits a psychic seer who tells her she must follow the sex trade in order to be happy. Not long after she meets her eccentric and sexy neighbour, Suzy, who, by all counts appears to be a high class prostitute and encourages Juilet into sexual acts which make her guilty and nervous. A rare night when her husband is at home she wakes up to catch him talking to another woman on the phone. He calls out the name "Gabriella" while sleeping, but when she questions him he lies his way out of it. She finds out who Gabriella is and fears her husband will leave her. Juliet begins having visions who accuse and terrorise her. The pinnacle of the visions comes at the end where it is implied she realises she would be better off without her husband and is ultimately emotionally emancipated.
The Battle of Algiers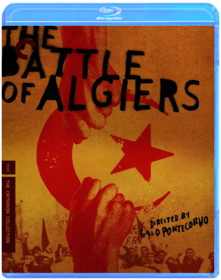 Gillo Potecorvo
One of the most influential political films in history, The Battle of Algiers, by Gillo Pontecorvo (Kapò), vividly re-creates a key year in the tumultuous Algerian struggle for independence from the occupying French in the 1950s. As violence escalates on both sides, children shoot soldiers at point-blank range, women plant bombs in cafés, and French soldiers resort to torture to break the will of the insurgents. Shot on the streets of Algiers in documentary style, the film is a case study in modern warfare, with its terrorist attacks and the brutal techniques used to combat them. Pontecorvo's tour de force has astonishing relevance today.
Belle de Jour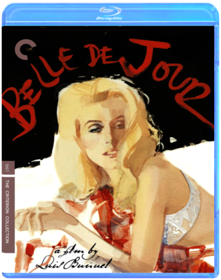 Luis Buñuel
The porcelain perfection of Catherine Deneuve (Repulsion) hides a cracked interior in the actress's most iconic role: Séverine, a chilly Paris housewife by night, a bordello prostitute by day. This surreal and erotic late-sixties daydream from provocateur for the ages Luis Buñuel (Viridiana) is an examination of desire and fetishistic pleasure (its characters' and its viewers'), as well as a gently absurdist take on contemporary social mores and class divisions. Fantasy and reality commingle in this burst of cinematic transgression, which was one of Buñuel's biggest hits.
Cool Hand Luke
Stuart Rosenberg
A defiant chain-gang prisoner suffers a "failure to communicate" in this searing drama. Paul Newman Shines in the title role, George Kennedy as his sidekick won an Oscar(R). Year: 1967 Director: Stuart Rosenberg Starring: Paul Newman, George Kennedy, J.D. Cannon
In Cold Blood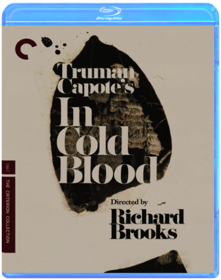 Richard Brooks
In Cold Blood is the powerful, true story of a callous murder, based upon the best-selling novel by Truman Capote. A prosperous and respected Kansas farmer, his wife and his two teenage children are wantonly and brutally slaughtered. The murderers are two mindless ex-convict drifters: Perry Smith (Robert Blake) and Dick Hickock (Scott Wilson). Neither of the men are sane enough to regret their crime. The story penetrates the inner workings of the criminals minds as it follows their purposeless meandering through Mexico and the United States in evasion of the law. After more than a year of wandering, the hunted men are finally caught, tried and in a dramatic conclusion condemned to hang.
2001: A Space Odyssey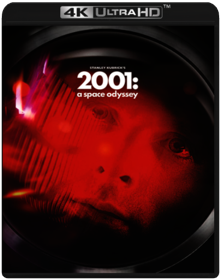 Stanley Kubrick
Yellow Submarine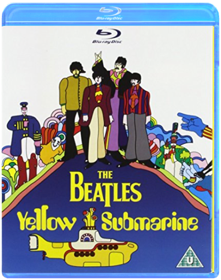 The Beatles
The Beatles' classic 1968 animated feature film, Yellow Submarine, has been digitally restored for DVD and Blu-ray release. The film's songtrack album CD is also being re-issued.

Currently out of print, the film has been restored in 4K digital resolution for the first time by Paul Rutan Jr. and his team of specialists at Triage Motion Picture Services and Eque Inc. Due to the delicate nature of the hand-drawn original artwork, no automated software was used in the digital clean-up of the film's restored photochemical elements. This was all done by hand, frame by frame.

Bonus features for the Yellow Submarine DVD and Blu-ray include a short making-of documentary titled Mod Odyssey" (TRT: 7:30), the film's original theatrical trailer, audio commentary by producer John Coates and art director Heinz Edelmann, several brief interview clips with others involved with the film, storyboard sequences, 29 original pencil drawings and 30 behind-the-scenes photos. Both Digipak packages will include reproductions of animation cels from the film, collectible stickers, and a 16-page booklet with a new essay by Yellow Submarine aficionado John Lasseter (Chief Creative Officer, Walt Disney and Pixar Animation Studios).

Directed by George Dunning, and written by Lee Minoff, Al Brodax, Jack Mendelsohn and Erich Segal, Yellow Submarine began its voyage to the screen when Brodax, who had previously produced nearly 40 episodes of ABC's animated Beatles TV series, approached The Beatles' manager Brian Epstein with a unique vision for a full-length animated feature.

Yellow Submarine, based upon a song by John Lennon and Paul McCartney, is a fantastic tale brimming with peace, love, and hope, propelled by Beatles songs, including Eleanor Rigby," When I'm Sixty-Four," Lucy in the Sky With Diamonds," All You Need Is Love," and It's All Too Much." When the film debuted in 1968, it was instantly recognized as a landmark achievement, revolutionizing a genre by integrating the freestyle approach of the era with innovative animation techniques.

Blu-Ray Packaging:

Digi Blu-Ray to include 16 page booklet, reproductions of film cells of each of the four Beatles characters + stickers.

Blu-Ray Tracklisting

Feature film [TRT: 89:00]

Fully restored in 4K and presented in the original aspect ratio of 1:66-1

Audio options:

English 5.1 DTS

German 5.1 DTS

Italian 5.1 DTS

English Dolby Stereo

Original Mono

Audio Commentary Heinz Edelmann (Art Director) and John Coates (Producer)

Subtitle languages (feature only):

English, French, German, Spanish, Italian, Portuguese, Dutch, Swedish, Norwegian, Danish, Polish, Finnish, Japanese

Extra features:

Mod Odyssey documentary [TRT: 7:30]

Original theatrical trailer [TRT: 3:30]

Storyboard sequences:

- Sea of Monsters (split screen footage) [TRT: 4:20]

- Battle of the Monsters [118 images]

- Pepperland [64 images]

Interviews:

- Paul Angelis (voice of Ringo and Chief Blue Meanie) [TRT: 1:39]

- John Clive (voice of John) [TRT: 2:03]

- David Livesey (key animator) [TRT: 1:11]

- Millicent McMillan (Heinz Edelmann's assistant) [TRT: 1:12]

- Jack Stokes (animation director) [TRT: 3:42]

- Erich Segal (co-writer) [TRT: 1:38]

Original pencil drawings [29 images]

Behind-the-scenes photos [30 images]
Easy Rider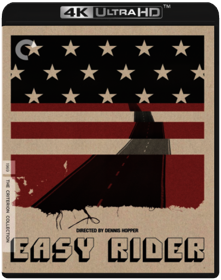 Dennis Hopper
El Topo
Alejandro Jodorowsky
It was the landmark cult film that began the whole Midnight Movie phenomena of the counterculture crazy 1970s. EL TOPO was the most talked about, most controversial quasi-Western head trip ever made, transforming the way risk-taking audiences, seeking mainstream Hollywood alternatives, watched edgy underground films. Classic Americana and avant-garde European cinema sensibilities meet Zen Buddhism and the Bible as master gunfighter and cosmic mystic El Topo (played by writer/director Alejandro Jodorowsky) must defeat his four sharp-shooting rivals on an ever-increasingly bizarre path to allegorical self-enlightenment and surreal resurrection.
Aguirre, Wrath of God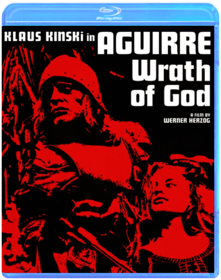 Werner Herzog
Quick Shipping !!! New And Sealed !!! This Disc WILL NOT play on standard US DVD player. A multi-region PAL/NTSC DVD player is request to view it in USA/Canada. Please Review Description.
Cries and Whispers
Ingmar Bergman
Godfather Collection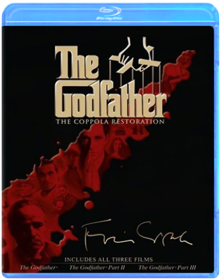 Francis Ford Coppola
THE GODFATHER: Popularly viewed as one of the best American films ever made, the multi-generational crime saga The Godfather (1972) is a touchstone of cinema: one of the most widely imitated, quoted, and lampooned movies of all time. Marlon Brando and Al Pacino star as Vito Corleone and his youngest son, Michael, respectively. It is the late 1940s in New York and Corleone is, in the parlance of organized crime, a "godfather" or "don," the head of a Mafia family. Michael, a free thinker who defied his father by enlisting in the Marines to fight in World War II, has returned a captain and a war hero. Having long ago rejected the family business, Michael shows up at the wedding of his sister, Connie (Talia Shire), with his non-Italian girlfriend, Kay (Diane Keaton), who learns for the first time about the family "business." A few months later at Christmas time, the don barely survives being shot by gunmen in the employ of a drug-trafficking rival whose request for aid from the Corleones' political connections was rejected. After saving his father from a second assassination attempt, Michael persuades his hotheaded eldest brother, Sonny (James Caan), and family advisors Tom Hagen (Robert Duvall) and Sal Tessio (Abe Vigoda) that he should be the one to exact revenge on the men responsible. After murdering a corrupt police captain and the drug trafficker, Michael hides out in Sicily while a gang war erupts at home. Falling in love with a local girl, Michael marries her, but she is later slain by Corleone enemies in an attempt on Michael's life. Sonny is also butchered, having been betrayed by Connie's husband. As Michael returns home and convinces Kay to marry him, his father recovers and makes peace with his rivals, realizing that another powerful don was pulling the strings behind the narcotics endeavor that began the gang warfare. Once Michael has been groomed as the new don, he leads the family to a new era of prosperity, then launches a campaign of murderous revenge against those who once tried to wipe out the Corleones, consolidating his family's power and completing his own moral downfall. Nominated for 11 Academy Awards and winning for Best Picture, Best Actor (Marlon Brando), and Best Adapted Screenplay, The Godfather was followed by a pair of sequels.

THE GODFATHER PART II: This brilliant companion piece to the original The Godfather continues the saga of two generations of successive power within the Corleone family. Coppola tells two stories in Part II: the roots and rise of a young Don Vito, played with uncanny ability by Robert De Niro, and the ascension of Michael (Al Pacino) as the new Don. Reassembling many of the talents who helped make The Godfather, Coppola has produced a movie of staggering magnitude and vision, and undeniably the best sequel ever made. Robert De Niro won an Oscar®; the film received six Academy Awards, including Best Picture of 1974.

THE GODFATHER PART III: One of the greatest sagas in movie history continues! In this third film in the epic Corleone trilogy, Al Pacino reprises the role of powerful family leader Michael Corleone. Now in his 60's, Michael is dominated by two passions: freeing his family from crime and finding a suitable successor. That successor could be fiery Vincent (Andy Garcia)... but he may also be the spark that turns Michael's hope of business legitimacy into an inferno of mob violence. Francis Ford Coppola directs Pacino, Garcia, Diane Keaton, Talia Shire, Eli Wallach, Sofia Coppola, Joe Montegna and others in this exciting, long-awaited film that masterfully explores the themes of power, tradition, revenge and love. Seven Academy Award® nominations, including Best Picture.
Last Tango in Paris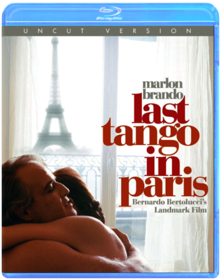 Bernardo Bertolucci
Penetrate the moody, sensual world of Last Tango in Paris, and prepare yourself for "the most controversial film of its era" (Leonard Maltin). Nominated for two Academy Awards® Director (Bernardo Bertolucci) and Actor (Marlon Brando) and exuding a sexual energy unlike any film before or after, this is the scintillating classic that shocked a nation... and "altered the face of an art form" (Pauline Kael). He (Brando) is a 45-year old American living in Paris, haunted by his wife's suicide. She (Maria Schneider, Jane Eyre) is a 20-year-old Parisian beauty engaged to a young filmmaker. Though nameless to each other, these tortured souls come together to satisfy their sexual cravings in an apartment as bare as their dark, tragic lives. Caught up in the frenzied beat of a carnal dance they cannot seem to stop, these unlikely lovers take their passion to erotic heights and depths beyond anything they could ever have imagined.
Solaris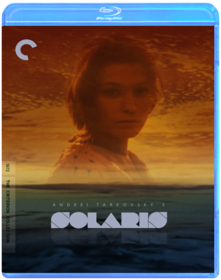 Andrei Tarkovsky
Ground control has been receiving strange transmissions from the remaining residents of the Solaris space station. When cosmonaut and psychologist Kris Kelvin is sent to investigate, he experiences the strange phenomena that afflict the Solaris crew, sending him on a voyage into the darkest recesses of his own consciousness. In Solaris, the legendary Russian filmmaker Andrei Tarkovsky (Ivan's Childhood, Andrei Rublev) gives us a brilliantly original science-fiction epic that challenges our conceptions about love, truth, and humanity itself.
Amarcord
Federico Fellini
In his carnivalesque portrait of provincial Italy during the Fascist period, Federico Fellini satirizes his youth and turns daily life into a circus of social rituals, adolescent desires, male fantasies, and political repartee, all set to Nino Rota's classic, nostalgia-tinged score. The Academy Award-winning Amarcord was one of Fellini's most popular films and remains one of cinema's enduring treasures.
Badlands
Terrence Malick
Badlands announced the arrival of a major talent: Terrence Malick (Days of Heaven). His impressionistic take on the notorious Charles Starkweather and Caril Ann Fugate killing spree of the late 1950s uses a serial-killer narrative as a springboard for an oblique teenage romance, lovingly and idiosyncratically enacted by Martin Sheen (Apocalypse Now) and Sissy Spacek (Carrie). The film also introduced many of the elements that would earn Malick his passionate following: the enigmatic approach to narrative and character, the unusual use of voice-over, the juxtaposition of human violence with natural beauty, the poetic investigation of American dreams and nightmares. This debut has spawned countless imitations, but none have equaled its strange sublimity.
Don't Look Now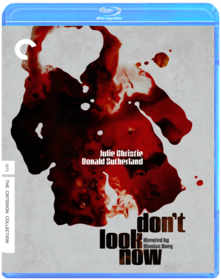 Nicolas Roeg
Donald Sutherland (Klute) and Julie Christie (Darling) mesmerize as a married couple on an extended trip to Venice following a family tragedy. While in that elegantly decaying city, they have a series of inexplicable, terrifying, and increasingly dangerous experiences. A masterpiece from Nicolas Roeg (Walkabout), Don't Look Now, adapted from a story by Daphne du Maurier (Rebecca), is a brilliantly disturbing tale of the supernatural, as renowned for its innovative editing and haunting cinematography as its explicit eroticism and unforgettable denouement, one of the great endings in horror history.
Mean Streets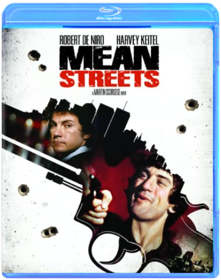 Martin Scorsese
The Spirit of the Beehive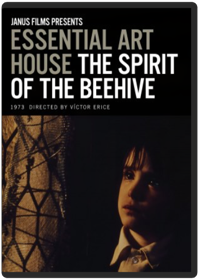 Víctor Erice
The Criterion Collection is proud to present Víctor Erice's spellbinding The Spirit of the Beehive, widely regarded as the greatest Spanish film of the 1970s. In a small Castilian village in 1940, directly following the country's devastating civil war, six-year-old Ana attends a traveling movie show of Frankenstein and becomes haunted by her memory of it. Produced as Franco's long regime was nearing its end, The Spirit of the Beehive is both a bewitching portrait of a child's inner life and an elusive, cloaked meditation of a nation trapped under tyranny—from one of cinema's most mysterious auteurs.
Chinatown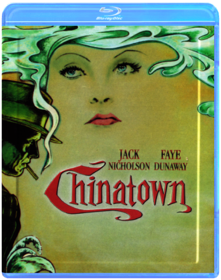 Roman Polanski
Barry Lyndon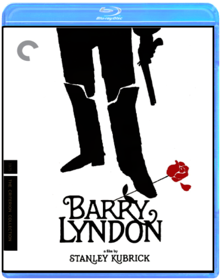 Stanley Kubrick
Stanley Kubrick bent the conventions of the historical drama to his own will in this dazzling vision of brutal aristocracy, adapted from a novel by William Makepeace Thackeray. In picaresque detail, Barry Lyndon chronicles the adventures of an incorrigible trickster (Ryan O'Neal) whose opportunism takes him from an Irish farm to the battlefields of the Seven Years' War and the parlors of high society. For the most sumptuously crafted film of his career, Kubrick recreated the decadent surfaces and intricate social codes of the period, evoking the light and texture of eighteenth-century painting with the help of pioneering cinematographic techniques and lavish costume and production design, all of which earned Academy Awards. The result is a masterpiece a sardonic, devastating portrait of a vanishing world whose opulence conceals the moral vacancy at its heart.

TWO-BLU-RAY SPECIAL EDITION FEATURES
- New 4K digital restoration, with uncompressed monaural soundtrack
- Alternate 5.1 surround DTS-HD Master Audio soundtrack
- New documentary featuring cast and crew interviews as well as excerpts from a 1976
audio interview with director Stanley Kubrick
- New program about the film's groundbreaking visuals, featuring focus puller Douglas Milsome and gaffer Lou Bogue, as well as excerpts from a 1980 interview with cinematographer John Alcott
- New program about Academy Award winning production designer Ken Adam with historian Sir Christopher Frayling
- New interview with editor Anthony Lawson
- French television interview from 1976 with Oscar-winning costume designer Ulla-Britt Soderlund
- New interview with critic Michel Ciment
- New interview with actor Leon Vitali about the 5.1 surround soundtrack, which he cosupervised
- New piece analyzing the fine-art-inspired aesthetics of the film with art curator Adam Eaker
- PLUS: An essay by critic Geoffrey O'Brien and two pieces about the film from the March 1976 issue of American Cinematographer
Dog Day Afternoon
Sidney Lumet
Jaws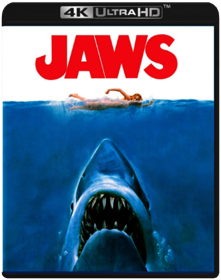 Steven Spielberg
Directed by Academy Award® winner Steven Spielberg, Jaws set the standard for edge-of-your-seat suspense quickly becoming a cultural phenomenon and forever changing the movie industry. When the seaside community of Amity finds itself under attack by a dangerous great white shark, the town's chief of police (Roy Scheider), a young marine biologist (Richard Dreyfuss) and a grizzled shark hunter (Robert Shaw) embark on a desperate quest to destroy the beast before it strikes again. Featuring an unforgettable score that evokes pure terror, Jaws remains one of the most influential and gripping adventures in motion picture history.
Nashville
Robert Altman
This cornerstone of 1970s American moviemaking from Robert Altman (Short Cuts) is a panoramic view of the country's political and entertainment landscapes, set in the nation's music capital. Nashville weaves the stories of twenty-four characters—from country star to wannabe to reporter to waitress—into a cinematic tapestry that is equal parts comedy, tragedy, and musical. Many members of the astonishing cast wrote and performed their own songs live on location, which lends another layer to the film's quirky authenticity. Altman's ability to get to the heart of American life via its eccentric byways was never put to better use than in this grand, rollicking triumph, which barrels forward to an unforgettable conclusion.
Picnic at Hanging Rock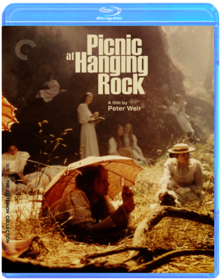 Peter Weir
PICNIC AT HANGING ROCK (BLU-RAY/DVD COMBO/3 DISC/WS 1.77/ENG SDH/5.1SUR/75) DRAMA
Network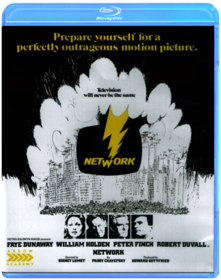 Sidney Lumet
I WILL BE RETIRING FROM THIS PROGRAMME IN TWO WEEKS TIME BECAUSE OF POOR RATINGS. In 1976 two of the key players in the Golden Age of Television, writer Paddy Chayefsky and director Sidney Lumet, delivered a coruscating attack at once savage and hilarious on the medium that made their names. SINCE THIS SHOW WAS THE ONLY I HAD GOING FOR ME IN MY LIFE, I VE DECIDED TO KILL MYSELF. To speak Chayefsky s Oscar-winning dialogue, Lumet enlisted a powerhouse cast list, including Faye Dunaway, William Holden, Peter Finch (as the mad prophet of the airwaves Howard Beale), Robert Duvall, Ned Beatty and Beatrice Straight. Five of them would be nominated for Academy Awards, three would win. I M GOING TO BLOW MY BRAINS OUT RIGHT ON THIS PROGRAMME A WEEK FROM TODAY. As well as its four Oscars, Network was also garlanded with a quartet of Golden Globes, a BAFTA and numerous other awards. In the years since its release, its reputation has only grown: the Library of Congress granted it a place on their prestigious National Film Registry; the American Film Institute named it as one of the greatest American films of all time; and the Writers Guild of America declared its screenplay one of the ten best of all time. It remains a true classic. SO TUNE IN NEXT TUESDAY. SPECIAL EDITION CONTENTS: High Definition Blu-ray (1080p) presentation of the film Uncompressed mono PCM audio Optional English subtitles for the deaf and hard of hearing The Directors: Sidney Lumet a 1999 documentary on the director, containing interviews with Jack Lemmon, Rod Steiger, Christopher Walken and others Tune in Next Tuesday a visual essay by Dave Itzkoff, the author of Mad as Hell: The Making of Network and the Fateful Vision of the Angriest Man in Movies Theatrical Trailer Reversible sleeve featuring original and newly commissioned artwork by Chris Walker Collector s booklet featuring new writing on the film by Mike Sutton and an American Cinematographer article by director of photography Owen Roizman, illustrated with original stills and artwork
Taxi Driver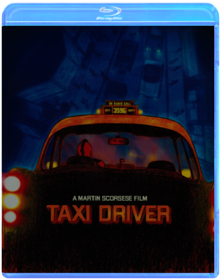 Martin Scorsese
Taxi Driver Limited Edition SteelBook Blu-ray. Region A, B & C Blu-ray.
3 Women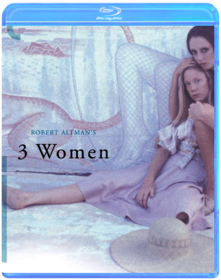 Robert Altman
And so I descend once more into the mysterious depths of "3 Women," a film that was imagined in a dream. Robert Altman's 1977 masterpiece tells the story of three women whose identities blur, shift and merge until finally, in an enigmatic last scene, they have formed a family, or perhaps have become one person. I have seen it many times, been through it twice in shot-by-shot analysis, and yet it always seems to be happening as I watch it. Recurring dreams are like that: We have had them before, but have not finished with them, and we return because they contain unsolved enigmas.

Shelley Duvall, Sissy Spacek and Janice Rule play the three women, who live in an apartment complex in the California desert. Duvall plays Millie Lammoreaux, who works as a therapist in a senior care center; Spacek plays Pinky Rose, who gets a job there and becomes Millie's roommate. Rule is Willie Hart, the pregnant wife of the building owner, who moves within a sad silence, holding herself apart from the others, and paints on the bottom of the pool godlike creatures, bizarre and fantastical men and women who menace one another.
There are men all around, but only one drifts drunkenly into focus. This is Edgar (Robert Fortier), Willie's husband, who speaks gruffly in a low, sardonic voice, and defines himself with guns, motorcycles and beer. He has an awkward jocular style based on his pose as a chivalrous gunslinger, but is a drunk and a lech and seems hardly able to see his wife. The other men, at work and around the pool in the evening, are objects of Millie's fascination, and she seems always in a state of preparing for dates and dinners that never happen.
In the opening scenes, the three women represent three roles that women often play. Willie is the mother, pregnant with sad knowledge, an earth goddess who drifts across the desert landscape in a world of her own. Millie is a chirpy consumerette who studies the women's magazines, "coordinates" her wardrobe by wearing yellows and whites, plans her meals by the time it takes to prepare them, and obsessively shares recipes. Pinky arrives in the movie unformed and childlike; she blows bubbles into her Coke through the straw, she impishly walks in step behind the twins who work at the senior center, she makes faces, she tells Millie "You're the most perfect person I've ever met."
The early passages of the film focus on Millie's relentlessly cheerful attempts to ingratiate herself with her neighbors and co-workers, who ignore her and then ridicule her among themselves. She dreams of dates with Tom, who presides over the grill at poolside dinners, and with the doctors in the hospital across the street from the senior center, but we cringe when she joins the doctors in their commissary for lunch and sits between two of them, who talk right through her. In a movie filled with mirrors, reflections and multiple images, Millie always seems to be primping, making minute adjustments to her clothes and hair, perfecting her makeup, admiring herself in reflection while no one else seems to quite see her.
Millie is ordered to show Pinky the ropes at work. Their dialogue in the scene is precise and exactly heard, the American idiom. Preparing to take her into the heated exercise pool, Millie asks Pinky, "What's wrong with you?" Pinky doesn't think anything is. "Well there has to be something wrong with you, or otherwise why would you be here?" Pinky finally figures out Millie is addressing her as a hypothetical patient, for purposes of demonstration. "Oooh, my head!" she says like a child. "Oooh, my legs hurt!" Later, she suddenly plunges underwater and Millie has to drag her up, looking around uneasily to see if anyone noticed.
There is water all through the movie. Altman says the opening shot represents the amniotic fluid surrounding a fetus. The second shot shows old people descending slowly into the exercise pool — returning to the water from where their lives began. A wavy line that drifts across the screen from time to time might be an umbilical cord. Willie's sinister images live at the bottom of the swimming pool, and at a crucial turning point Pinky jumps into the pool from the balcony, is knocked out, rescued, and taken to the hospital.
Altman says Ingmar Bergman's "Persona" was one of his influences, and we can see that in the way Pinky does secret things to hurt Millie, spies on her secrets, and eventually tries to absorb and steal her identity. "Persona" has a central moment of violence in which the film seems to break and the story must begin again, and Pinky's dive into the pool works in the same way, as a definitive tear in the structure of the film. It reassembles itself with Pinky in control. She wears Millie's clothes, uses her social security number, reads her diary. In an early scene, Millie assigned them each a twin bed, and now Pinky moves over and takes Millie's bed. Millie calls her "Pinky" and she explodes: "How many times do I have to tell you? My name's not Pinky! It's Mildred!"
Shelley Duvall's reaction shots during these developments are a study in unease. Millie knows something sinister is happening, but is confused and baffled by Pinky's behavior. Consider the strange scene in the hospital, when two visitors (John Cromwell and Ruth Nelson) appear and identify themselves as Pinky's parents. Pinky says she doesn't know them and has never seen them before. Certainly they look too old to be her parents (Cromwell was in his 90s when the film was made). Who, then, are they? Imposters? Grandparents or adoptive parents? We never really know. Pinky arrives in the desert without a past and essentially without an identity, and simply takes Millie's. And all the while, at a deeper, instinctive level, the Willie character exists beneath their consciousness and will eventually absorb them both.
I saw the film first at Cannes, where it won the best actress award for Duvall (she also later won the Los Angeles Film Critics' award, and Spacek won with the New York Film Critics Circle award). Altman told me the story came to him in a dream: "All complete. The story, the casting, everything." He wrote it down and tried to film it as he dreamed it. Like many dreams, it ends without concluding, and seems to shift toward deeper and more disturbing implications just before fading out. In his DVD commentary, Altman speculates about the film's meaning just as a viewer might, acknowledges that some aspects remain a mystery to him, and provides a startling possibility about the film's last shot. The camera pulls away from the house where the three women now live, and pans over to a pile of discarded tires. "If you were to ask me where I think Edgar is at the end of the film," Altman says, "I think he's buried under those tires."
But of course nothing concrete in the film supports that. No matter. The movie is whole and complete without being lucid and logical. It circles back on itself, Altman says. There are scenes of acute social observation, including the degrees of cruelty that Millie must endure, and details of specific behavior, as when Pinky squirts a cheese spread on crackers, and then spills a bottled shrimp cocktail on her dress. The senior center is run by a couple who seem to have traded genders; the doctor seems effeminate, and his female administrator seems masculine. Much is made of specifics: How to use the time clock, how to get off early on Fridays, how "we don't like the twins." Sometimes the details repeat as in a dream — the way Millie's yellow dresses always get caught in her car door, for example. Gerald Busby's ominous atonal score is a counterpoint to such daily events.
And against these realistic details Altman marshals the force of dreams. In dreams we test new identities, cast our friends in shifting roles, and find ourselves inexplicably at new jobs or in new places where the rules are explained but we never quite understand them. Here the dream is perhaps shared by all three women, each one imagining the other two, each one lacking what the others possess. As men rumble without consequence in the background, they feel their way through mystery toward each other, Willie with sad resignation, Pinky with avid emotional hunger, and Millie, poor Millie, because she knows not what else to do.

Days of Heaven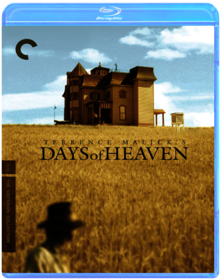 Terrence Malick
One-of-a-kind filmmaker-philosopher Terrence Malick has made some of the most visually arresting movies in history, and his glorious period tragedy Days of Heaven, featuring Oscar-winning cinematography by Nestor Almendros, stands out among them. A Chicago steelworker (Richard Gere) accidentally kills his supervisor, and he, his girlfriend (Brooke Adams), and his little sister (Linda Mans) flee to the Texas Panhandle, where they find work harvesting in the wheat fields of a wealthy farmer (Sam Shepard). A love triangle, a swarm of locusts, a hellish fire—Malick captures it all with dreamlike authenticity, creating at once a timeless American idyll and a gritty evocation of turn-of-the-century labor.

Stills from Days of Heaven
Superman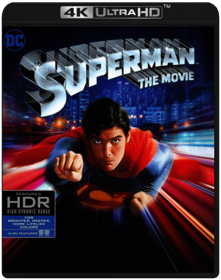 Richard Donner
Alien
Ridley Scott
Apocalypse Now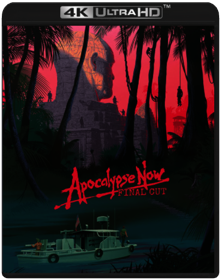 Francis Ford Coppola
Francis Ford Coppola's timeless classic comes to Blu-ray for the first time!

This 3-Disc Deluxe Edition includes Apocalypse Now and Apocalypse Now Redux in stunning new transfers supervised by Francis Ford Coppola - and presented for the first time in their original 2.35:1 theatrical aspect ratios. Also included is the feature-length making-of documentary Hearts of Darkness, presented in a new 1080p HD transfer.

Additional features include a 48-page collectible booklet with never-before-seen archives from the set, over 9 hours of bonus features, plus a storyboard gallery, image galleries, marketing archives and an original script excerpt from John Milius featuring hand-written notes from Coppola.
Nosferatu the Vampyre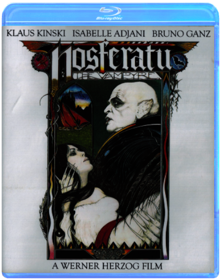 Werner Herzog
It is 1850 in the beautiful, perfectly-kept town of Wismar. Jonathan Harker is about to leave on a long journey over the Carpathian Mountains to finalize real estate arrangements with a wealthy nobleman. His wife, Lucy begs him not to go and is troubled by a strong premonition of danger. Despite her warnings, Jonathan arrives four weeks later at a large, gloomy castle. Out of the mist appears a pale, wraith-like figure with a shaven head and deep-sunken eyes who identifies himself as Count Dracula. The events that transpire slowly convince Harker that he is in the presence of a vampyre. What he doesn't know is the magnitude of danger he, his wife and his town are about to experience.
Raging Bull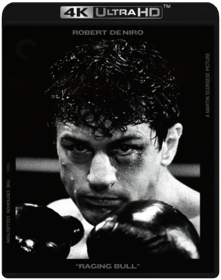 Martin Scorsese
Robert De Niro teams with director Martin Scorsese in this "extraordinarily compelling" (Leonard Maltin) film that introduced unflinching realism to stunned audiences in 1980. An "exceedingly violentas well as poetic" fight picture that maps "the landscape of the soul" (The New York Times),Raging Bull garnered eight Oscar® nominations* and won two, including Best Actor for De Niro. De Niro gives the performance of his career as Jake La Motta, a boxer whose psychological and sexual complexities erupt into violence both in and out of the ring. Joe Pesci and Cathy Moriarty are unforgettable as the brother who falls prey to Jake's mounting paranoia and jealousy, and the fifteen-year-old girl who becomes his most prized trophy. A "brilliantly photographed film of extraordinary power and rare distinction" (The Wall Street Journal), Raging Bullis filmmaking at its riveting best.
The Shining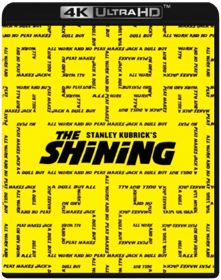 Stanley Kubrick
Shining, The: Special Edition (BD)
Body Heat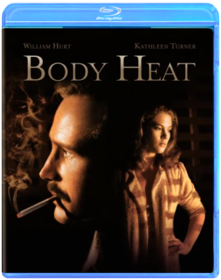 Lawrence Kasdan
Blade Runner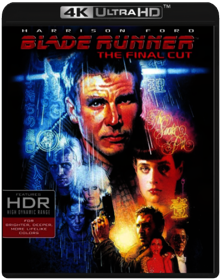 Ridley Scott
Fanny and Alexander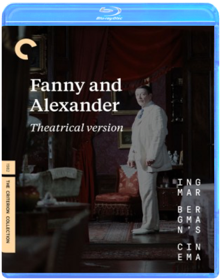 Ingmar Bergman
Through the eyes of ten-year-old Alexander, we witness the delights and conflicts of the Ekdahl family, a sprawling bourgeois clan in turn-of-the-twentieth-century Sweden. Ingmar Bergman intended Fanny and Alexander as his swan song, and it is the director's warmest and most autobiographical film, an Academy Award–winning triumph that combines his trademark melancholy and emotional intensity with immense joy and sensuality. Bergman described Fanny and Alexander as "the sum total of my life as a filmmaker."
Pink Floyd: The Wall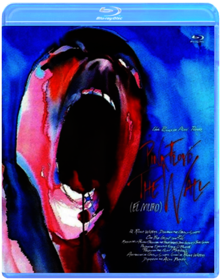 Alan Parker
In celebration of the 25th anniversary of the release of Alan Parker's masterpiece film version of Pink Floyd's groundbreaking prog rock album "The Wall", Columbia has released this special limited-edition DVD of the film. Packaged in a deluxe DVD digi-pak designed to look like "The Wall" with debossed brick work and a clear O-card, the release features a photo montage of film shots and a fold-out reproduction of the original film promo poster. Also includes the documentary "Other Side of the Wall" about the making-of and "Retrospective", an exclusive 45 minute retrospective documentary with interview of Roger Waters, Alan Parker, Gerald Scarfe, lots more. Loosely based on the life story of Syd Barrett, Pink Floyd's original front man (who was kicked out of the band for his bizarre and disturbing behavior only to go insane shortly thereafter), PINK FLOYD: THE WALL stars Bob Geldof as Pink, a mentally damaged man who has gone from a hopeful child artist to a burned-out rock star drifting away from reality. As Pink festers in his hotel room, elements of his abusive childhood come back to haunt him until he begins to descend into absolute madness. Director Alan Parker's intense and fully realized film interpretation of the English band's classic album THE WALL melds whimsical fantasy with dark Shakespearean drama. The film makes innovative use of sets, costumes, and special effects to create a unique surrealistic strangeness worthy of Luis Buñuel and Salvador Dali's UN CHIEN ANDALOU. Both disturbing and bedazzling, PINK FLOYD: THE WALL is a must-see film for any music lover.
Fanny and Alexander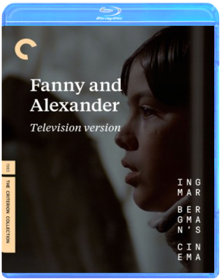 Ingmar Bergman
Through the eyes of ten-year-old Alexander, we witness the delights and conflicts of the Ekdahl family, a sprawling bourgeois clan in turn-of-the-twentieth-century Sweden. Ingmar Bergman intended Fanny and Alexander as his swan song, and it is the director's warmest and most autobiographical film, an Academy Award–winning triumph that combines his trademark melancholy and emotional intensity with immense joy and sensuality. Bergman described Fanny and Alexander,presented here in both the theatrical and the five-hour television versions, as "the sum total of my life as a filmmaker." And in this, the full-length (312-minute) version of his triumphant valediction, his vision is expressed at its fullest.
Scarface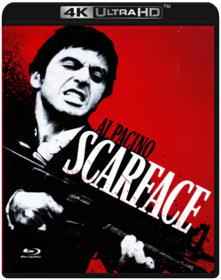 Brian De Palma
Starring Academy Award winner Al Pacino (The Godfather) in an unforgettable performance as one of the most ruthless gangsters ever depicted on film and co-starring Academy Award nominee Michelle Pfeiffer (The Fabulous Baker Boys), Scarface is the rags-to-riches story of Cuban immigrant Tony "Scarface" Montana, who finds wealth, power and passion beyond his wildest dreams...at a price he never imagined. From acclaimed director Brian De Palma (Carlito's Way) and Oscar-winning writer Oliver Stone (Born on the Fourth of July), this action-packed Blu-ray features an all-new eye-popping remastered picture, explosive 7.1 audio track and never-before-seen bonus features. One of the most influential gangster epics of all time, the Scarface Limited Edition Blu-ray also includes collectible SteelBook packaging, a digital copy of the film, a DVD of the 1932 version of Scarface plus 10 original art cards for a limited time only.
Paris, Texas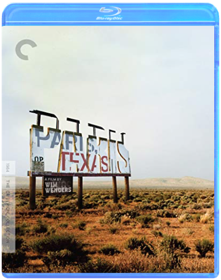 Wim Wenders
A lost man surfaces, reunites with his brother and son, and finds his wife working in a peep show. Directed by Wim Wenders. Music by Ry Cooder.
This Is Spın̈al Tap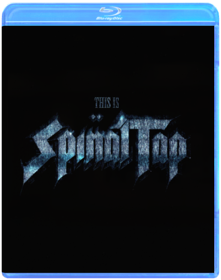 Rob Reiner
You're about to get personal with one of music history's greatest and loudest heavy metal bands, Spinal Tap! Whether or not you're a die-hard fan of the group, you'll love this detailed "rockumentary" of Engand's legendary Spinal Tap. Acclaimed commercial director Marty DiBergi takes you behind the scenes for an intimate look at a band whose time has come and gone and come again and.... Through interviews, rare footage and lots of musicincluding classic Tap tunes like "Big Bottom" and "Hell Hole"you'll get acquainted with David St. Hubbins (lead guitar), Nigel Tufnel (lead guitar), Derek Smalls (lead bass) and every drummer who ever livedand diedfor this renowned rock band. Be a part of the sights, sounds and smells of this celebrated heavy metal phenomenon. It's an experience you'll never forget.
Planes, Trains & Automobiles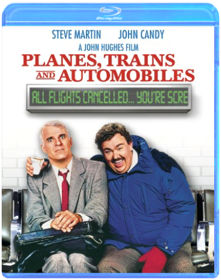 Paul Hirsch, John Hughes
Steve Martin and John Candy star in John Hughes classic tale of holiday travel gone awry. Neal Page (Martin) is an uptight advertising executive trying to get home to Chicago for Thanksgiving. When his flight is rerouted to Wichita, he reluctantly partners with Del Griffith (Candy), an obnoxious yet loveable salesman. Together, they embark on a cross-country adventure that includes various modes of transportation, hilarious mishaps, and unforgettable rental car shenanigans. Planes, Trains and Automobiles is a screwball comedy with a heart" (Roger Ebert, Chicago Sun-Times). Now with all-new bonus features, the "Those Aren't Pillows! Edition is a perfect holiday treat that lasts all year.
Withnail and I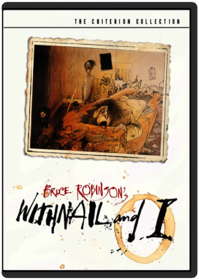 Bruce Robinson
London. The 60s. Two unemployed actors-acerbic, elegantly wasted Withnail (Richard E. Grant) and the anxiety-ridden "I" (Paul McGann)-drown their frustrations in booze, pills, and lighter fluid. When Withnail's Uncle Monty (Richard Griffiths) offers his cottage, they escape the squalor of their flat for a week in the country. They soon realize they've gone on holiday by mistake when their wits-and friendship-are sorely tested by violent downpours, less-than-hospitable locals, and empty cupboards. An intelligent, superbly acted, and hilarious film, The Criterion Collection is proud to present Bruce Robinson's semi-autobiographical cult favorite in its complete and uncut version.
Dekalog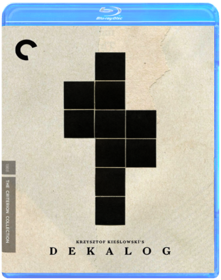 Krzysztof Kieslowski
The Last Temptation of Christ
Martin Scorsese
The Last Temptation of Christ, by Martin Scorsese (Raging Bull), is a towering achievement. Though it initially engendered enormous controversy, the film can now be viewed as the remarkable, profoundly personal work of faith that it is. This fifteen-year labor of love, an adaptation of Nikos Kazantzakis's landmark novel that imagines an alternate fate for Jesus Christ, features outstanding performances by Willem Dafoe (Antichrist), Barbara Hershey (Hannah and Her Sisters), Harvey Keitel (Mean Streets), Harry Dean Stanton (Paris, Texas), and David Bowie (The Man Who Fell to Earth); bold cinematography by the great Michael Ballhaus (Broadcast News); and a transcendent score by Peter Gabriel.
Mystery Train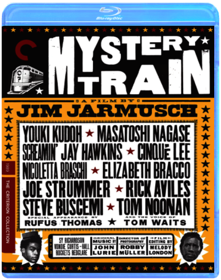 Jim Jarmusch
Aloof teenage Japanese tourists, a frazzled Italian widow, and a disgruntled British immigrant all converge in the city of dreams—which, in MYSTERY TRAIN, from Jim Jarmusch (Stranger Than Paradise, Night on Earth), is Memphis. Made with its director's customary precision and wit, MYSTERY TRAIN is a triptych of stories that pay playful tribute to the home of Stax Records, Sun Studio, Graceland, Carl Perkins, and, of course, the King himself, who presides over the film like a spirit. MYSTERY TRAIN is one of Jarmusch's very best movies, a boozy and beautiful pilgrimage to an iconic American ghost town and a paean to the music it gave the world.
Goodfellas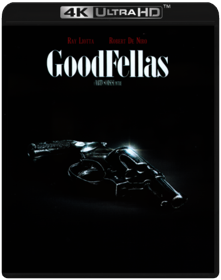 Martin Scorsese
JFK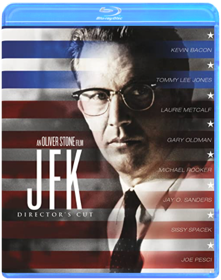 Oliver Stone
Jfk (Special Edition Director's
The Silence of the Lambs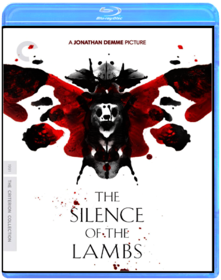 Jonathan Demme
In this chilling adaptation of the best-selling novel by Thomas Harris, the astonishingly versatile director Jonathan Demme crafted a taut psychological thriller about an American obsession: serial murder. As Clarice Starling, an FBI trainee who enlists the help of the infamous Hannibal 'the Cannibal' Lecter to gain insight into the mind of another killer, Jodie Foster subverts classic gender dynamics and gives one of the most memorable performances of her career. As her foil, Anthony Hopkins is the archetypical antihero cultured, quick-witted, and savagely murderous delivering a harrowing portrait of humanity gone terribly wrong. A gripping police procedural and a disquieting immersion into a twisted psyche, The Silence of the Lambs swept the Academy Awards (best picture, best director, best screenplay, best actress, best actor) and remains a cultural touchstone.

TWO-BLU-RAY SPECIAL EDITION FEATURES
- New 4K digital restoration, approved by director of photography Tak Fujimoto, with 2.0 surround DTS-HD Master Audio soundtrack
- Alternate 5.1 surround DTS-HD Master Audio soundtrack
- Audio commentary from 1994 featuring director Jonathan Demme, actors Jodie Foster and Anthony Hopkins, screenwriter Ted Tally, and former FBI agent John Douglas
- New interview with critic Maitland McDonagh
- Thirty-five minutes of deleted scenes
- Interview from 2005 with Demme and Foster
- Inside the Labyrinth, a 2001 documentary
- Page to Screen, a 2002 program about the adaptation
- Scoring 'The Silence,' a 2004 interview program featuring composer Howard Shore
- Understanding the Madness, a 2008 program featuring interviews with retired FBI special agents
- Original behind-the-scenes featurette
- Trailer
- PLUS: A book featuring a new introduction by Foster; an essay by critic Amy Taubin; an account of the origins of the character Hannibal Lecter by author Thomas Harris; and a 1991 interview with Demme
Baraka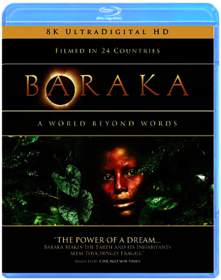 Ron Fricke
FULLY RESTORED - The only movie ever transferred with an 8K HD Scan

Shot in breathtaking 70mm in 24 countries on six continents, BARAKA is a transcendent global tour that explores the sights and sounds of the human condition like nothing you ve ever seen or felt before. These are the wonders of a world without words, viewed through man and nature s own prisms of symmetry, savagery, harmony and chaos.

BARAKA produced by Mark Magidson and directed and photographed by Ron Fricke, award-winning cinematographer of KOYAANISQATSI and creators of the IMAX® sensation CHRONOS has now been fully restored from its original camera negative via state-of-the-art 8K UltraDigital mastering to create the most visually stunning Blu-ray ever made.

INCLUDES OVER 80 MINUTES OF ALL NEW BONUS FEATURES:
Baraka: A Closer Look
Baraka: Restoration
Unforgiven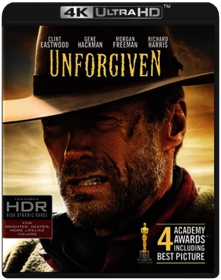 Clint Eastwood
The Age of Innocence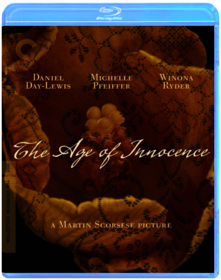 Martin Scorsese
No filmmaker captures the grandeur and energy of New York like Martin Scorsese. With this sumptuous romance, he meticulously adapted the work of another great New York artist, Edith Wharton, bringing to life her tragic novel of the cloistered world of Gilded Age Manhattan. THE AGE OF INNOCENCE tells the story of Newland Archer (Daniel Day-Lewis), whose engagement to an innocent socialite (Winona Ryder) binds him to the codes and rituals of his upbringing. But when her cousin (Michelle Pfeiffer) arrives in town on a wave of scandal after separating from her husband, she ignites passions in Newland he never knew existed. Swelling with exquisite period detail, this film is an alternately heartbreaking and satirical look at the brutality of old-world America.

DIRECTOR-APPROVED BLU-RAY SPECIAL EDITION FEATURES
- New, restored 4K digital transfer, approved by director Martin Scorsese, with 5.1 surround DTS-HD Master Audio soundtrack
- New interviews with Scorsese, coscreenwriter Jay Cocks, production designer Dante Ferretti, and costume designer Gabriella Pescucci
- INNOCENCE AND EXPERIENCE, a 1993 documentary on the making of the film
- Trailer
- PLUS: An essay by critic Geoffrey O'Brien
Groundhog Day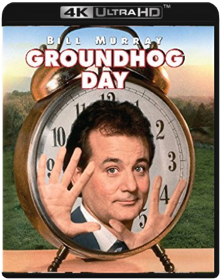 Harold Ramis
Bill Murray is at his wry, wisecracking best in this riotous romantic comedy about a weatherman caught in a personal time warp on the worst day of his life. Teamed with a relentlessly cheerful producer (Andie MacDowell) and a smart-aleck cameraman (Chris Elliott), TV weatherman Phil Connors (Bill Murray) is sent to Punxsutawney, Pennsylvania, to cover the annual Groundhog Day festivities. But on his way out of town, Phil is caught in a giant blizzard, which he failed to predict, and finds himself stuck in small-town hell. Just when things couldn't get any worse, they do. Phil wakes the next morning to find it's Groundhog Day all over again... and again... and again.
Three Colors: Blue, White, Red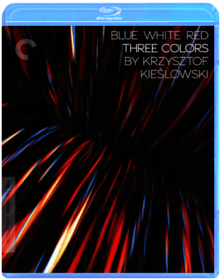 Krzysztof Kieslowski
This boldly cinematic trio of stories about love and loss from Krzysztof Kieślowski (The Double Life of Véronique) was a defining event of the art-house boom of the 1990s. The films were named for the colors of the French flag and stand for the tenets of the French Revolution—liberty, equality, and fraternity—but this hardly begins to explain their enigmatic beauty and rich humanity. Set in Paris, Warsaw, and Geneva, and ranging from tragedy to comedy, Blue, White, and Red (Kieślowski's final film) examine with artistic clarity a group of ambiguously interconnected people experiencing profound personal disruptions. Marked by intoxicating cinematography and stirring performances by such actors as Juliette Binoche (Summer Hours), Julie Delpy (Before Sunset), Irène Jacob (The Double Life of Véronique), and Jean-Louis Trintignant (Z), Kieślowski's Three Colors is a benchmark of contemporary cinema.

Blue In the devastating first film of the Three Colors trilogy, Juliette Binoche gives a tour de force performance as Julie, a woman reeling from the tragic deaths of her husband and young daughter. But Blue is more than just a blistering study of grief; it's also a tale of liberation, as Julie learns truths about her late composer husband's life and attempts to free herself of the past. Shot in icily gorgeous tones by Sławomir Idziak (The Double Life of Véronique) and set to an extraordinary operatic score by Zbigniew Preisner (The Secret Garden), Blue is an overwhelming sensory experience.

1993

98 minutes

Color

2.0 surround

In French with English subtitles

1.85:1 aspect ratio

White The most playful but also the grittiest of Kieślowski's Three Colors films follows the adventures of Karol Karol (The Pianist's Zbigniew Zamachowski), a Polish immigrant living in France. The hapless hairdresser opts to leave Paris for his native Warsaw after his wife (Julie Delpy) sues him for divorce (her reason: he was never able to perform in bed) and then frames him for arson after setting her own salon ablaze. White, which goes on to chronicle Karol Karol's elaborate revenge plot, manages to be both a ticklish dark comedy about the economic inequalities of Eastern and Western Europe and a sublime reverie about twisted love. 1993

91 minutes

Color

2.0 surround

In French and Polish with English subtitles

1.85:1 aspect ratio

Red Krzysztof Kieślowski closes his Three Colors trilogy in grand fashion with an incandescent meditation on fate and chance, starring Irène Jacob as a sweet-souled yet somber runway model in Geneva whose life intersects with that of a bitter retired judge, played by Jean Louis Trintignant. Their blossoming friendship forces each to open up in surprising emotional ways. Meanwhile, just down the street, a seemingly unrelated story of jealousy and betrayal unfolds. Red is an intimate look at forged connections and a splendid final statement from a remarkable filmmaker at the height of his powers.

1994

99 minutes

Color

2.0 surround

In French with English subtitles

1.85:1 aspect ratio
Exotica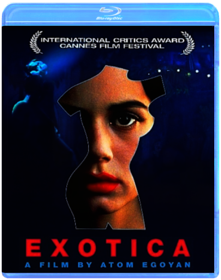 Atom Egoyan
Import Blu-ray/Region All pressing. Includes a Region 1 DVD pressing. Forbidden desires and dangerous intrigue generate sizzling heat in this erotic thriller! At a sexy strip club called Exotica, three strangers an obsessive man, an erotic table dancer, and the club's mysterious D.J., share much more than is apparent at first glance! As their secret passions grow, they become more deeply entangled in an inescapable web of jealousy, deceit, and revenge! #the powerfully seductive hit EXOTICA is gripping entertainment - you won't be able to take your eyes off it!
Pulp Fiction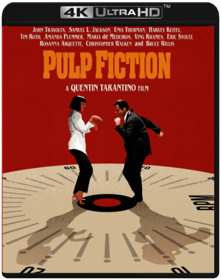 Quentin Tarantino
"Nothing less than a cultural phenomenon" (Moviemaker Magazine), Quentin Tarantino's PULP FICTION has been hailed by critics and audiences worldwide as a film that redefined cinema. Tarantino delivers an unforgettable cast of characters – including a pair of low-rent hit men (John Travolta and Samuel L. Jackson), their boss's sexy wife (Uma Thurman) and a desperate prizefighter (Bruce Willis) – in a wildly entertaining and exhilarating blend of crime-thriller-drama-comedy that is completely original and entirely unforgettable. Nominated for 7 Academy Awards® including Best Picture and Best Director, PULP FICTION packs the punch like an adrenaline shot to the heart.
Crumb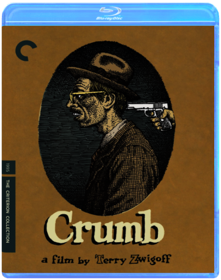 Terry Zwigoff
Terry Zwigoff's landmark 1995 film is an intimate documentary portrait of underground artist Robert Crumb, whose unique drawing style and sexually and racially provocative subject matter have made him a household name in popular American art. Zwigoff candidly and colorfully delves into the details of Crumb's incredible career, as well as his past, including his family of reclusive eccentrics, some of the most remarkable people you'll ever see on-screen. At once a profound biographical portrait, a riotous examination of a man's controversial art, and a devastating look at a troubled family, Crumb is a genuine American original.
Richard III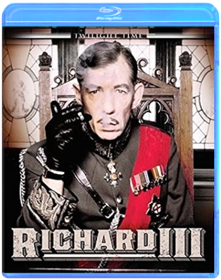 Richard Loncraine
Director Richard Loncraine (The Missionary) gives us a cinematic version of Ian McKellen's heralded 1990 National Theatre stage performance as the vile but fascinating Richard III (1995). Updating Shakespeare's most entertaining history play to the 1930s, the filmmakers offer a slick-haired fascist Richard, disturbingly recognizable as one of our ambitious own, coldly, pleasurably eliminating his enemies and scooping up the widow (Kristin Scott Thomas) of one victim even as she's burying him. Also starring Annette Bening, Jim Broadbent, Robert Downey, Jr., Nigel Hawthorne, John Wood, and a redoubtable pair of Downton-ites, Maggie Smith and Jim Carter.
Seven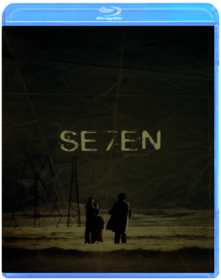 David Fincher
Gluttony. Greed. Sloth. Wrath. Pride. Lust. Envy. Two cops (Brad Pitt and Morgan Freeman) track a brilliant and elusive killer who orchestrates a string of horrific murders, each kill targeting a practitioner of one of the Seven Deadly Sins. Gwyneth Paltrow also stars in this acclaimed thriller set in a dour, drizzly city sick with pain and blight. David Fincher (Fight Club, Zodiac, The Curious Case of Benjamin Button) guides the action – physical, mental and spiritual – with a sure understanding of what terrifies us, right up to a stunning denouement that will rip the scar tissue off the most hardened soul.
Fargo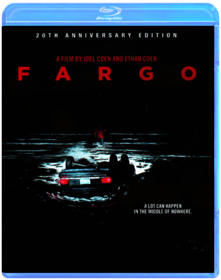 Joel Coen, Ethan Coen
In this seven-time Oscar-nominated film, things go terribly awry when small-time Minnesota car salesman Jerry Lundegaard (William H. Macy) hires two thugs (Steve Buscemi and Peter Stormare) to kidnap his wife so he can collect the ransom from his wealthy father-in-law. Once people start dying, the very chipper and very pregnant Police Chief Marge Gunderson (Frances McDormand) takes the case. Is she up for this challenge? You betcha.
L.A. Confidential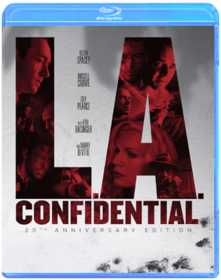 Curtis Hanson
Kevin Spacey, Russell Crowe, Kim Basinger. Three cops. A call girl...a mysterious millionaire. Set against the backdrop of the glitz, glamour, grit and noir of early '50s L.A., the plot coils through corruption, sex, lies and murder following an incident at a coffee shop. But that's just the beginning! Based on the crime fiction novel by James Ellroy. 2 Discs. 1997/color/138 min/R.
The Big Lebowski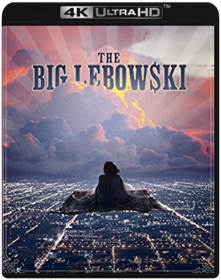 Joel Coen, Ethan Coen
From the Academy Award-winning Coen brothers, The Big Lebowski is a hilariously quirky comedy about bowling, a severed toe, White Russians and a guy named…The Dude. Jeff "The Dude" Lebowski doesn't want any drama in his life…heck, he can't even be bothered with a job. But, he must embark on a quest with his bowling buddies after his rug is destroyed in a twisted case of mistaken identity. Starring Jeff Bridges, John Goodman, Julianne Moore, Steve Buscemi, Philip Seymour Hoffman and John Turturro, experience the cultural phenomenon of The Dude in the "#1 cult film of all time!" (The Boston Globe)
Magnolia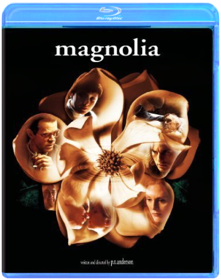 Paul Thomas Anderson
Artificial Intelligence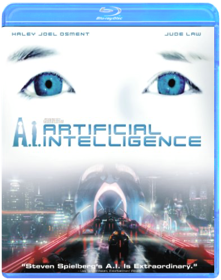 Steven Spielberg
Director Steven Spielberg's A.I. propels you into a future of astounding technology and adventure beyond the human imagination in an extraordinary film the New York Observer hails as a "masterpiece" and Rolling Stone applauds as "unmistakably the work of a real filmmaker." In a future world of runaway global warming and awe-inspiring scientific advances, humans share every aspect of their lives with sophisticated companion robots called Mechas. But when an advanced prototype robot child named David (Haley Joel Osment) is programmed to show unconditional love, his human family isn't prepared for the consequences. Suddenly, David is on his own in a strange and dangerous world. Befriended by a streetwise Mecha (Jude law), David embarks on a spectacular quest to discover the startling secret of his own identity. Celebrated as a film "filled with visual wonders and astonishing special effects..." (Roger Ebert & Roeper), A.I. Artificial Intelligence is a visionary motion picture triumph!
Mulholland Dr.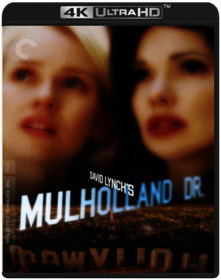 David Lynch
A love story in the city of dreams . . . Blonde Betty Elms (Naomi Watts) has only just arrived in Hollywood to become a movie star when she meets an enigmatic brunette with amnesia (Laura Harring). Meanwhile, as the two set off to solve the second woman's identity, filmmaker Adam Kesher (Justin Theroux) runs into ominous trouble while casting his latest project. David Lynch's seductive and scary vision of Los Angeles's dream factory is one of the true masterpieces of the new millennium, a tale of love, jealousy, and revenge like no other. BLU-RAY SPECIAL EDITION FEATURES • New, restored 4K digital transfer, supervised by director David Lynch and director of photography Peter Deming, with 5.1 surround DTS-HD Master Audio soundtrack • New interviews with Lynch, Deming, actors Naomi Watts and Laura Harring, composer Angelo Badalamenti, and casting director Johanna Ray • Interviews with Lynch and cast members, along with other footage from the film's set • Trailer • PLUS: A booklet featuring an interview with Lynch from filmmaker and writer Chris Rodley's 2005 edition of the book Lynch on Lynch • More!
Waking Life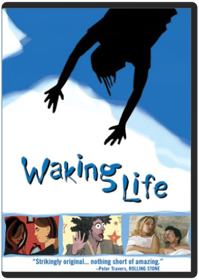 Richard Linklater
From the director of Slacker and Dazed and Confused comes one of the most imaginative animated features ever made. This funny, ingenious film, which Rolling Stone Magazine calls "nothing short of amazing," explores the fascinating question: "Are we sleep-walking through our waking state or wake- walking through our dreams"? Join Wiley Wiggins as he searches for answers to lifes most important questions in a world that may or may not be reality in the "most visually alive movie of the year." (Roger Ebert, Chicago Sun Times)
25th Hour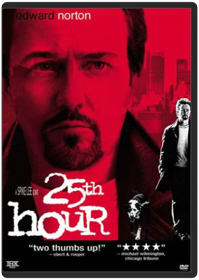 Spike Lee
Academy Award(R)-nominee Edward Norton (Best Actor, 1999, AMERICAN HISTORY X) heads an amazing all-star cast in the critically acclaimed Spike Lee (SUMMER OF SAM, DO THE RIGHT THING) film 25th HOUR. In 24 short hours Monty Brogan (Norton) goes to prison for seven long years. Once a king of Manhattan, Monty is about to say good-bye to the life he knew — a life that opened doors to New York's swankest clubs but also alienated him from the people closest to him. In his last day on the outside, Monty tries to reconnect with his father (Brian Cox, THE BOURNE IDENTITY), and gets together with two old friends, Jacob (Philip Seymour Hoffman, ALMOST FAMOUS) and Slaughtery (Barry Pepper, THE GREEN MILE). And then there's his girlfriend, Naturelle (Rosario Dawson, MEN IN BLACK 2), who might (or might not) have been the one who tipped off the cops. Monty's not sure of much these days, but with time running out, there are choices to be made as he struggles to redeem himself in the 25th hour.
Adaptation.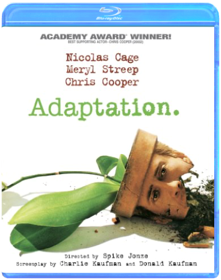 Spike Jonze
Director Spike Jonze delivers a stunningly original comedy that seamlessly blends fictional characters and situations with the lives of real people: obsessive orchid hunter John Laroche (Cooper), New Yorker journalist Susan Orlean (Streep), Hollywood screenwriter Charlie Kaufman (Cage), and his twin brother, Donald (also Cage). As Charlie struggles to adapt Orlean's best-selling book "The Orchid Thief," he writes himself into his own movie. The various stories crash into one another exploding into a wildly imaginative film. Adaptation, the year's most talked about movie, is at once a hilarious drama and a moving comedy.
Eternal Sunshine of the Spotless Mind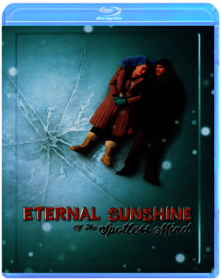 Michel Gondry
Babel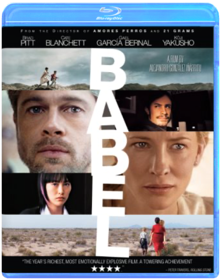 Alejandro González Iñárritu
In Babel, a tragic incident involving an American couple in Morocco sparks a chain of events for four families in different countries throughout the world. In the struggle to overcome isolation, fear, and displacement, each character discovers that it is family that ultimately provides solace.

In the remote sands of the Moroccan desert, a rifle shot rings out— detonating a chain of events that will link an American tourist couple's frantic struggle to survive, two Moroccan boys involved in an accidental crime, a nanny illegally crossing into Mexico with two American children, and a Japanese teen rebel whose father is sought by the police in Tokyo. Separated by clashing cultures and sprawling distances, each of these four disparate groups of people are nevertheless hurtling towards a shared destiny of isolation and grief. In the course of just a few days, they will each face the dizzying sensation of becoming profoundly lost – lost in the desert, lost to the world, lost to themselves – as they are pushed to the farthest edges of confusion and fear as well as to the very depths of connection and love.

In this mesmerizing, emotional film that was shot in three continents and four languages – and traverses both the deeply personal and the explosively political — acclaimed director Alejandro González Iñárritu (21 Grams, Amores Perros) explores with shattering realism the nature of the barriers that seem to separate humankind. In doing so, he evokes the ancient concept of Babel> and questions its modern day implications: the mistaken identities, misunderstandings and missed chances for communication that— though often unseen— drive our contemporary lives. Brad Pitt, Cate Blanchett, Gael García Bernal, Kôji Yakusho, Adriana Barraza and Rinko Kikuchi lead an international ensemble of actors and non-professional actors from Morocco, Tijuana and Tokyo, who enrich Babel's take on cultural diversity and enhance its powerful examination of the links and frontiers between and within us.
Pan's Labyrinth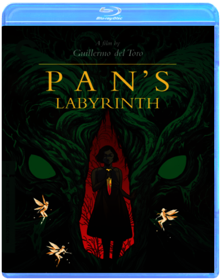 Guillermo del Toro
Amidst a civil war, armed with only her imagination, young Ofelia discovers a mysterious labyrinth and meets a faun who sets her on a path to saving herself and her ailing mother.