Saboteur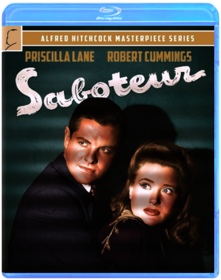 Alfred Hitchcock
A young man accused of sabotage goes on the lam to prove his innocence.
Shadow of a Doubt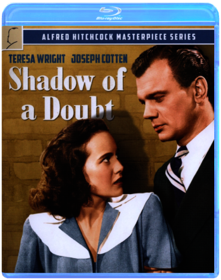 Alfred Hitchcock
A young girl fears her favorite uncle may be a killer.
Rope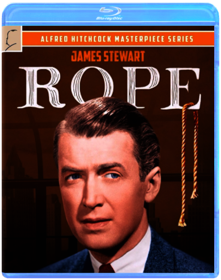 Alfred Hitchcock
Two wealthy young men try to commit the perfect crime by murdering a friend.

Rear Window
Alfred Hitchcock
The Trouble with Harry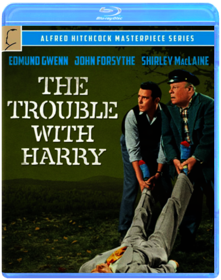 Alfred Hitchcock
There is a dead well dressed man in a meadow clearing in the hills above a small Vermont town. Captain Albert Wiles, who stumbles across the body and finds by the man's identification that his name is Harry Worp, believes he accidentally shot Harry dead while he was shooting for rabbits. Captain Wiles wants to hide the body as he feels it is an easier way to deal with the situation than tell the authorities. While Captain Wiles is in the adjacent forest, he sees other people stumble across Harry, most who don't seem to know him or care or notice that he's dead. One person who does see Captain Wiles there is spinster Ivy Gravely, who vows to keep the Captain's secret about Harry.
The Man Who Knew Too Much
Alfred Hitchcock
International spies kidnap a doctor's son when he stumbles on their assassination plot. Filmed in VistaVision.
Vertigo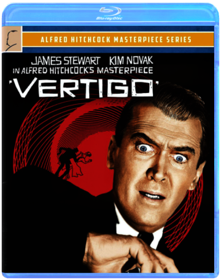 Alfred Hitchcock
North by Northwest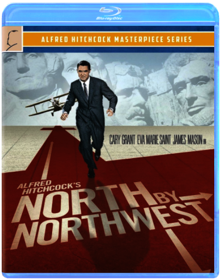 Alfred Hitchcock
Advertising executive finds himself mistaken for a government agent by a group of foreign spies.
Psycho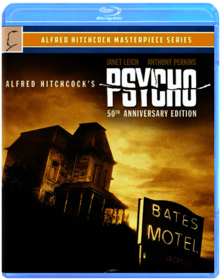 Alfred Hitchcock
A Phoenix secretary embezzles $40,000. On the run she checks into the remote Bates Motel, run by a young man under the domination of his mother.
The Birds
Alfred Hitchcock
A wealthy San Francisco socialite pursues a potential boyfriend to a small Northern California town that slowly takes a turn for the bizarre when birds of all kinds suddenly begin to attack people.
Marnie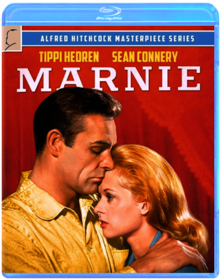 Alfred Hitchcock
The Master of Suspense, Alfred Hitchcock creates a spellbinding portrait of a distrurbed woman, and the man who tries to save her, in this unrelenting psychological thriller.
Torn Curtain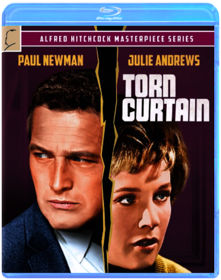 Alfred Hitchcock
Paul Newman and Julie Andrews star in this classic tale of international espionage set behind the Iron Curtain.
Topaz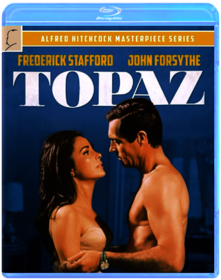 Alfred Hitchcock
The Master of Suspense, Alfred Hitchcock, brought a best-selling spy novel to the screen with riveting results in this spellbinding espionage thriller. John Forsythe star as an American CIA agent who hires a French operative named Devereaux (Frederick Stafford) to go to Cuba and check out rumours of Russian missiles and a NATO spy called Topaz.
Frenzy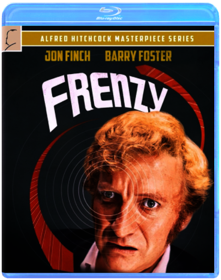 Alfred Hitchcock
In modern-day London, a sex criminal known as the Necktie Murderer has the police on alert, and in typical Hitchcock fashion, the trail is leading to an innocent man, who must now elude the law and prove his innocence by finding the real murderer.
Family Plot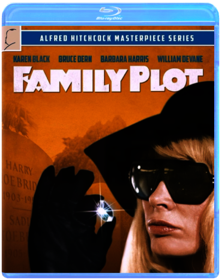 Alfred Hitchcock
When a wealthy woman unwittingly hires a con man and a phoney psychic to find her missing heir, the results are diabolically funny in Alfred Hitchcock's tongue-in-cheek mystery thriller.