Henry V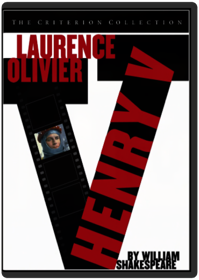 Laurence Olivier
William Shakespeare's play depicting the King of England leading his army to win at Agincourt.
Hamlet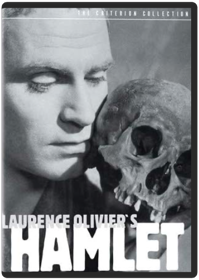 Laurence Olivier
Laurence Olivier directs himself in this classic rendition of Shakespeare's tale of the brooding Danish prince who decides to exact revenge on his uncle for the murder of his father.
Richard III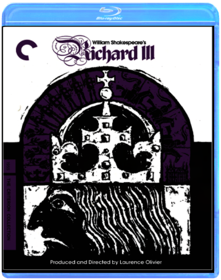 Laurence Olivier
With RICHARD III, director, producer, and star Laurence Olivier (Hamlet) brings Shakespeare's masterpiece of Machiavellian villainy to mesmerizing cinematic life. Olivier is diabolically captivating as Richard, Duke of Gloucester, who, through a set of murderous machinations, steals the crown from his brother Edward. The supporting cast—including Ralph Richardson (Fallen Idol), John Gielgud (Arthur), and Claire Bloom (The Spy Who Came in from the Cold)—is just as impressive. Filmed in VistaVision and Technicolor, RICHARD III is one of the most visually inspired of all big-screen Bard adaptations.
Chimes at Midnight
Orson Welles
The crowning achievement of Orson Welles's extraordinary film career, Chimes at Midnight was the culmination of the filmmaker s lifelong obsession with Shakespeare s ultimate rapscallion, Sir John Falstaff. Usually a comic supporting figure, Falstaff the loyal, often soused friend of King Henry IV s wayward son Prince Hal here becomes the focus: a robustly funny and ultimately tragic screen antihero played by Welles with looming, lumbering grace. Integrating elements from both Henry IV plays as well as Richard II, Henry V, and The Merry Wives of Windsor, Welles created a gritty and unorthodox Shakespeare film, one that he intended, he said, as a lament . . . for the death of Merrie England. Poetic, philosophical, and visceral with a kinetic centerpiece battle sequence that rivals anything else in the director s body of work Chimes at Midnight is as monumental as the figure at its heart.

BLU-RAY SPECIAL EDITION FEATURES
- New digital restoration, with uncompressed monaural soundtrack
- Audio commentary featuring film scholar James Naremore, author of The Magic World of Orson Welles
- New interview with actor Keith Baxter
- New interview with director Orson Welles s daughter Beatrice Welles, who appeared in the film at age seven
- New interview with actor and Welles biographer Simon Callow
- New interview with film historian Joseph McBride, author of What Ever Happened to Orson Welles?
- Interview with Welles while at work editing the film, from a 1965 episode of The Merv Griffin Show
- Trailer
Macbeth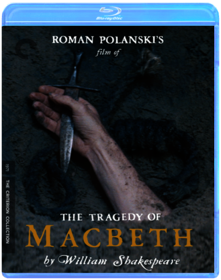 Roman Polanski
An 11th-century Scottish general's wife drives him to murder in Shakespeare's tragedy.
Ran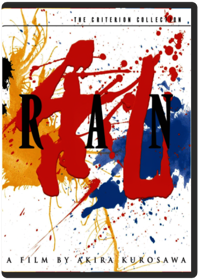 Akira Kurosawa
RAN, THE CRITERION COLLECTION
Rosencrantz and Guildenstern are Dead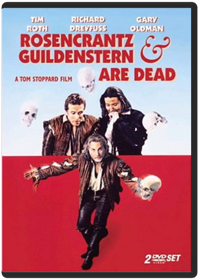 Tom Stoppard
TWO MINOR CHARACTERS FROM THE PLAY, 'HAMLET' STUMBLE AROUND UNAWARE OF THEIR SCRIPTED LIVES AND UNABLE TO DEVIATE FROM THEM.
Much Ado About Nothing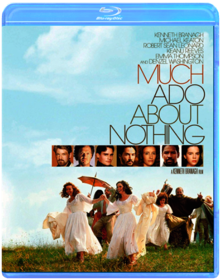 Kenneth Branagh
A military war has just ended, but the merry war between Beatrice (Emma Thompson) and Benedick (Branagh) rages on! Can their friends trick them into making love instead? For that matter, can another couples devotion survive the evil Don Johns (Keanu Reeves) vicious lies? Its up to the blundering constable (Michael Keaton) to save the day so that the course of true love may yet run smooth!
Richard III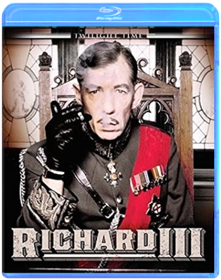 Richard Loncraine
Director Richard Loncraine (The Missionary) gives us a cinematic version of Ian McKellen's heralded 1990 National Theatre stage performance as the vile but fascinating Richard III (1995). Updating Shakespeare's most entertaining history play to the 1930s, the filmmakers offer a slick-haired fascist Richard, disturbingly recognizable as one of our ambitious own, coldly, pleasurably eliminating his enemies and scooping up the widow (Kristin Scott Thomas) of one victim even as she's burying him. Also starring Annette Bening, Jim Broadbent, Robert Downey, Jr., Nigel Hawthorne, John Wood, and a redoubtable pair of Downton-ites, Maggie Smith and Jim Carter.
Romeo + Juliet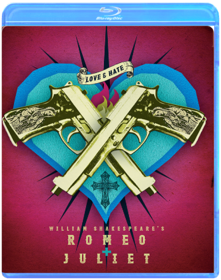 Baz Luhrmann
Baz Luhrmann's modern classic unfolds with its heart on its sleeve and guns ablaze. In this dazzling adaptation of Shakespeare's classic love story, Oscar® Nominee Leonardo DiCaprio stars opposite Claire Danes. They light up the screen as the original star-crossed lovers against a thumping soundtrack and a boldly imagined modern-day setting. A brand-new transfer from the original camera negative has been overseen frame by frame by director Baz Luhrmann for this Blu-ray release, making the film available in high definition for the first time.
Titus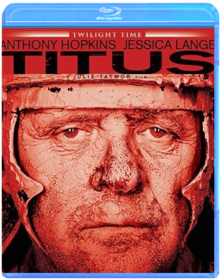 Julie Taymor
LANGUAGE: English
VIDEO: 1080p High Definition / 2.35:1
AUDIO: English 5.1 DTS-HD MA / English 2.0 DTS-HD MA
SUBTITLES: English SDH
1999 / Color
162 MINUTES
RATED: R
REGION FREE

Special Features: Isolated Score Track / Audio Commentary with Director Julie Taymor / Audio Commentary with Composer Elliot Goldenthal / Audio Commentary with Actors Anthony Hopkins and Harry Lennix / Making-of Documentary / Q & A with Julie Taymor / Penny Arcade Nightmares / Trailers and TV Spots
Coriolanus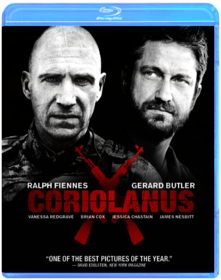 Ralph Fiennes
The classic legend of honor and betrayal has been astonishingly re-imagined in this exhilarating action thriller that wields a profound relevance for today. Caius Martius 'Coriolanus' (star and director Ralph Fiennes) is a feared and revered Roman General, suddenly pitted against his own city and fellow citizens. Rebelling against the power-hungry designs of his manipulative mother (Vanessa Redgrave) and rejected by his own people, Coriolanus incites a riot that expels him from Rome. The banished hero joins forces with his sworn enemy Tullus Aufidius (Gerard Butler) to exact his revenge — and determine his destiny.
The Hollow Crown - The Complete Series
Richard Eyre, Rupert Goold, Thea Sharrock
From executive producer Sam Mendes (Skyfall, American Beauty) comes a stunning adaptation of four of Shakespeare's most celebrated history plays: Richard II, Henry IV (Part 1 and Part 2), and Henry V. Academy Award winner Jeremy Irons (The Borgias), Tom Hiddleston (The Avengers), and Ben Whishaw (Skyfall) in his award-winning role as Richard II star in this epic tale of three kings, their battle for survival, and the rise and fall of a dynasty.
The Hollow Crown - The Wars of the Roses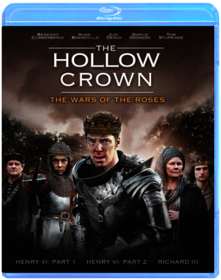 Dominic Cooke
These three screen adaptations, Henry VI in two parts and Richard III, tell the story of The Wars of the Roses, an exceptionally turbulent period in British history. Shakespeare's plays are filmed in the visually breathtaking landscape and architecture of the period. Starring Benedict Cumberbatch, Hugh Bonneville, Judi Dench, Michael Gambon, Sally Hawkins, Sophie Okonedo & Tom Sturridge, these exhilarating and emotionally charged films feature some of Shakespeare's most eloquent and powerful language.