The Beach
Danny Boyle
"Leonardo DiCaprio is electrifying" (David Sheehan, CBS-TV) in this adrenaline-drenched, tantalizingly seductive thriller from the director of "Trainspotting." Richard (DiCaprio), a young American backpacker, is willing to risk his life for just one thing: that mind-blowing rush you can only get from braving the ultimate adventure. But on a secret, deceptively perfect beach, Richard will discover that "heaven on earth" can instantly change into a jungle of seduction and danger. Co-starring sexy newcomer Virginie Ledoyen, this "journey to the unexpected, full of surprises, twists and turns, love and romance, lust and desire" (Maria Sallas, GEMS) explores the hidden perils and dark places that lurk just beyond the shores of paradise.
28 Days Later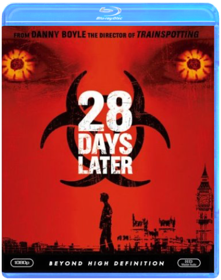 Danny Boyle
Sunshine
Danny Boyle
In 2057, the sun is dying, and a crew must reheat the star to save mankind in this limited-release film directed by Danny Boyle. Bonuses: commentary, deleted scenes, production diaries, short films.
Never Let Me Go
Mark Romanek
Academy Award® Nominees Carey Mulligan and Keira Knightley, co-star with talented newcomer Andrew Garfield (The Social Network) in this poignant and powerful film. Kathy (Mulligan), Ruth (Knightley) and Tommy (Garfield) are best friends who grow up together at an English boarding school with a chilling secret. When they learn the shocking truth—that they are genetically engineered clones raised to be organ donors—they embrace their fleeting chance to live and love. Based on the acclaimed novel by Kazuo Ishiguro (The Remains of the Day), Never Let Me Go is an intriguing exploration of hope and humanity.
Dredd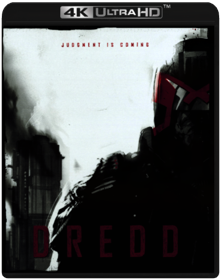 Pete Travis
Available for the first time on 4K Ultra HD Combo Pack comes the popular comic book character Judge Dredd, who is brought to life in this high-octane, sci-fi action movie starring Karl Urban.
Ex Machina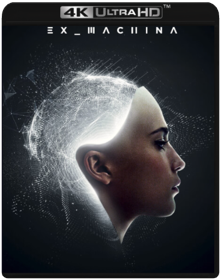 Alex Garland
Available for the first time on 4K Ultra HD Combo Pack comes the Academy Award®-winning ''Best Visual Effects'' sci-fi thriller from the writer of 28 DAYS LATER and DREDD.
Annihilation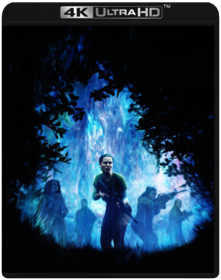 Alex Garland
Annihilation 4K UHD Blu-Ray + Blu-Ray + Digital HD