The Basketball Diaries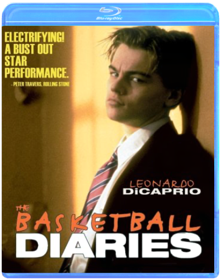 Scott Kalvert
Crime pays for the drug addiction of a high-school hoopster and three teammates in 1960s New York.
Romeo + Juliet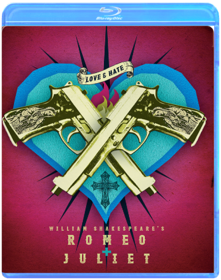 Baz Luhrmann
Baz Luhrmann's modern classic unfolds with its heart on its sleeve and guns ablaze. In this dazzling adaptation of Shakespeare's classic love story, Oscar® Nominee Leonardo DiCaprio stars opposite Claire Danes. They light up the screen as the original star-crossed lovers against a thumping soundtrack and a boldly imagined modern-day setting. A brand-new transfer from the original camera negative has been overseen frame by frame by director Baz Luhrmann for this Blu-ray release, making the film available in high definition for the first time.
The Beach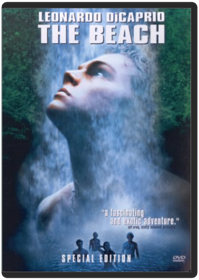 Danny Boyle
Catch Me If You Can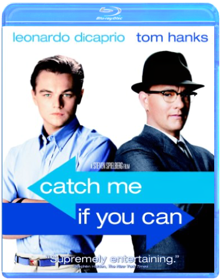 Steven Spielberg
Catch Me If You Can" is the extraordinary true story of Frank Abagnale Jr.; who successfully passed himself off as a pilot; a lawyer and a doctor - all before his 21st birthday!
Gangs of New York
Martin Scorsese
An epic tale of vengeance and survival Gangs of New York now hits harder than ever on Blu-ray Disc. Directed by Academy Award winner Martin Scorsese (2006, Best Director, The Departed), this motion picture event stars two-time Oscar winner Daniel Day-Lewis (1989, Best Actor My Left Foot; 2007, Best Actor, There Will Be Blood), Leonardo DiCaprio and Cameron Diaz. Feel your heart pound while weapons and cultures clash in a chaotic symphony of life and death. Surrender to the tumultuous atmosphere of 1860s New York as phenomenal sound and stunning visual clarity transport you back in time. Prepare to experience Scorsese s masterpiece as never before on Blu-ray high definition.

Bonus Features include: Costume Design Featurette, Teaser Trailer, Set Design Featurette, History Of The Five Points Featurette, Exploring The Sets Of GANGS OF NEW YORK With Multiple Angles Utilizing 360 Degree Shots of The Sets, U2 Music Video The Hands That Built America, Discovery Channel Special Uncovering The Real Gangs Of New York, The Five Points Study Guide: Luc Sante Introduction And Five Points Vocabulary, Feature Commentary With Martin Scorsese, Theatrical Trailer
The Aviator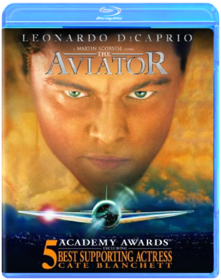 Martin Scorsese
Aviator, The (BD)
The Departed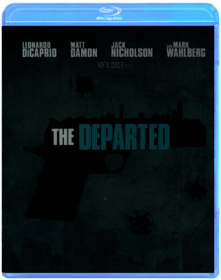 Martin Scorsese
Departed, The (BD)
Inception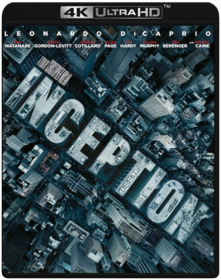 Christopher Nolan
Shutter Island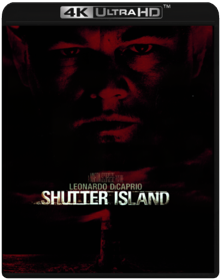 Martin Scorsese
Academy Award® winning director Martin Scorsese once again teams up with Leonardo DiCaprio in this spine-chilling thriller that critics say "sizzles with so much suspense that it's hot to the touch."** When U.S. Marshal Teddy Daniels (DiCaprio) arrives at the asylum for the criminally insane on Shutter Island, what starts as a routine investigation quickly takes a sinister turn. As the investigation unfolds and Teddy uncovers more shocking and terrifying truths about the island, he learns there are some places that never let you go. **Peter Travers, Rolling Stone.
Django Unchained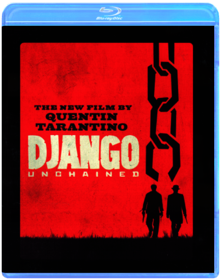 Quentin Tarantino
Set in the South two years before the Civil War, DJANGO UNCHAINED stars Academy Award ®-winner Jamie Foxx as Django, a slave whose brutal history with his former owners lands him face-to-face with a German-born bounty hunter Dr. King Schultz (Academy Award®-winner Christolph Waltz). Schultz is on the trail of the murderous Brittle brothers, and only Django can lead him to his bounty. The unorthodox Schultz acquires Django with a promise to free him upon the capture of the Brittles – dead or alive.

Success leads Schultz to free Django, though the two men choose not to go their separate ways. Instead, Schultz seeks out the South's most wanted criminals with Django by his side. Honing vital hunting skills, Django remains focused on one goal: finding and rescuing Broomhilda (Kerry Washington), the wife he lost to the slave trade long ago.

Django and Schultz's search ultimately leads them to Calvin Candie (Academy Award®-nominee Leonardo DiCaprio), the proprietor of "Candyland," an infamous plantation. Exploring the compound under false pretenses, Django and Schultz rouse the suspicion of Stephen (Academy Award®-nominee Samuel L. Jackson), Candie's trusted house slave. Their moves are marked, and a treacherous organization closes in on them. If Django and Schultz are to escape with Broomhilda, they must choose between independence and solidarity, between sacrifice and survival…
The Wolf of Wall Street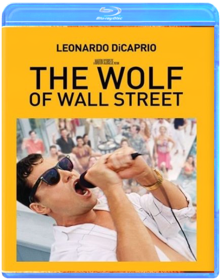 Martin Scorsese
Revered filmmaker Martin Scorsese directs the story of New York stockbroker Jordan Belfort (Leonardo DiCaprio). From the American dream to corporate greed, Belfort goes from penny stocks and righteousness to IPOs and a life of corruption in the late 80s. Excess success and affluence in his early twenties as founder of the brokerage firm Stratton Oakmont warranted Belfort the title – "The Wolf of Wall Street."

Sex. Money. Power. Drugs. Brace yourself for an outrageous true story from legendary filmmaker Martin Scorsese. Leonardo DiCaprio stars as a young stockbroker hungry for a life of non-stop thrills where corruption was king and more was never enough. His rise to power earned him the title The Wolf of Wall Street. Together Scorsese and DiCaprio deliver a story of American excess.
The Revenant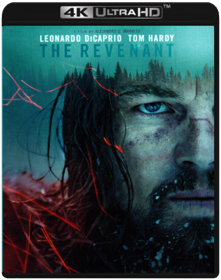 Alejandro González Iñárritu
Leonardo DiCaprio gives an OSCAR® WINNING performance in OSCAR® WINNER Alejandro G. Iñárritu s cinematic masterpiece. Inspired by true events and the winner of 3 OSCARS®, The Revenant follows the story of legendary explorer Hugh Glass (DiCaprio) on his quest for survival and justice. After a brutal bear attack, Glass is left for dead by a treacherous member of his hunting team (Tom Hardy). Against extraordinary odds, and enduring unimaginable grief, Glass battles a relentless winter in uncharted terrain. This boldly original (Calvin Wilson, ST. LOUIS POST-DISPATCH) epic adventure captures the extraordinary power of the human spirit in an immersive and visceral experience unlike anything you have ever seen (Jake Hamilton, FOX-TV).
Once upon a Time in Hollywood
Quentin Tarantino
Quentin Tarantino's Once Upon a Time... in Hollywood visits 1969 Los Angeles, where everything is changing, as TV star Rick Dalton (Leonardo DiCaprio) and his longtime stunt double Cliff Booth (Brad Pitt) make their way around an industry they hardly recognize anymore. The ninth film from the writer-director features a large ensemble cast and multiple storylines in a tribute to the final moments of Hollywood's golden age.