Empire of the Sun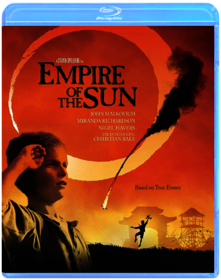 Steven Spielberg
American Psycho
Mary Harron
Patrick Bateman (Christian Bale) is a Wall Street yuppie, obsessed with success, status and style, with a stunning fiancee (Reese Witherspoon). He is also a psychotic killer who rapes, murders and dismembers both strangers and acquaintances without provocation or purpose. Based on the controversial novel, the film offers a sharp satire to the dark side of yuppie culture in the '80s, while setting forth a vision that is both terrifying and chilling.
Equilibrium
Kurt Wimmer
In a futuristic world, emotion is outlawed and human behavior is controlled by a drug, Prozium, that hinders emotion. A government official is in charge of going around and eliminating potential threats to the regime. When the official forgets to take his dose of Prozium, a whole new world is opened up to him and he takes on the establishment that he's supposed to be working for.
Reign of Fire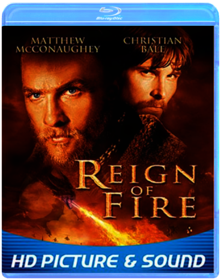 Rob Bowman
Matthew McConaughey and Christian Bale battle terrifying beasts — and each other — in REIGN OF FIRE on Blu-ray Disc. Packed with action, this thrilling adventure is hotter than ever in this explosive new format! All hell breaks loose when an unearthly creature is awakened after centuries of slumber. Twenty years later, "fire chief" Quinn (Bale) tries to keep a group of refugees alive with ferocious dragons dominating the air and burning the land. But tempers also flare when Quinn clashes with a hotshot American militia leader (McConaughey). Gasp at the bone-charring special effects in spectacular 1080p and cower as fire-breathing dragons roar in thunderous 5.1 48 kHz, 16-bit uncompressed audio. Feel the heat with Blu-ray High Definition!
The Machinist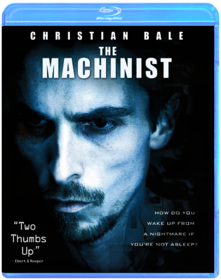 Brad Anderson
Genre: Drama
Rating: R
Release Date: 19-MAY-2009
Media Type: Blu-Ray
Batman Begins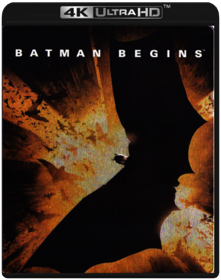 Christopher Nolan, Bob Kane
The New World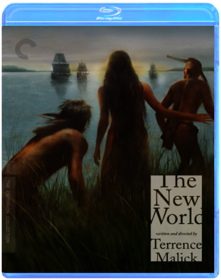 Terrence Malick
The New World (The Criterion Collection) [Blu-ray] [Blu-ray] [2016] ...
The Prestige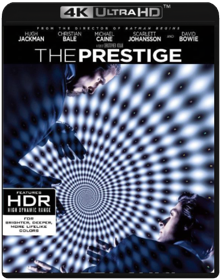 Christopher Nolan
Hugh Jackman, Christian Bale, Michael Caine and Scarlett Johansson are pure magic in THE PRESTIGE on Blu-ray Disc. Dubbed "wildly entertaining" by Rolling Stone, this riveting tale is more astounding than ever in this dazzling new format. Two young, passionate magicians are friends and partners until one fateful night when their biggest trick goes terribly wrong. Now the bitterest of enemies, they will stop at nothing — including deceit and sabotage — to learn each other's secrets. Experience their obsessive rivalry in eye-popping 1080p and resounding 5.1 48 kHz, 24-bit uncompressed audio. But remember, nothing is what it seems, so be prepared to watch over and over again as Blu-ray High Definition teases and tantalizes your senses!
3:10 to Yuma
James Mangold
A struggling rancher volunteers to deliver the captured leader of a gang of thieves to a train station for transport to trial.
The Dark Knight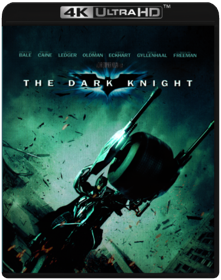 Christopher Nolan
The Dark Knight Rises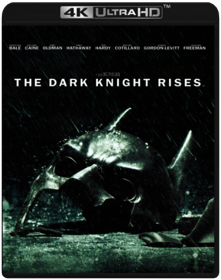 Christopher Nolan
American Hustle
David O. Russell
The con is one when scam artists and lovers Irving Rosenfeld (Christian Bale) and Sydney Prosser (Amy Adams) are entrapped by ambitious FBI agent Richie DiMaso (Bradley Cooper) and coerced into participating in a major sting operation which hinges on snaring politician Carmine Polito (Jeremy Renner) and his associates. Complicating matters is Irving's wife Rosalyn (Jennifer Lawrence), who could bring the whole operation crashing down around them all. From the director of Silver Linings Playbook and The Fighter, AMERICAN HUSTLE is outrageously entertaining and one of the most acclaimed films of the year.
Knight of Cups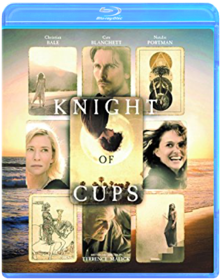 Terrence Malick
Hostiles
Scott Cooper
Set in 1892, HOSTILES tells the story of a legendary Army captain (Christian Bale) who, after stern resistance, reluctantly agrees to escort a dying Cheyenne war chief (Wes Studi) and his family back to tribal lands. Making the harrowing and perilous journey from Fort Berringer, an isolated Army outpost in New Mexico, to the grasslands of Montana, the former rivals encounter a young widow (Rosamund Pike) whose family was murdered on the plains. Together, they must join forces to overcome the punishing landscape, hostile Comanche, and vicious outliers that they encounter along the way.